A couple of years ago, maybe a few now, VW launched their all new Kombi named the California and I (like many other NZ motoring journalists) jumped at the opportunity to take the family away on a NZ adventure weekend away. Well now there's a new and improved model (California 6.1) and VW New Zealand let us try it out too.
Not bragging here, but I (we) actually managed to snag the older model for a couple of weekend's away, once on a local trip to Sandspit and another on a more involved adrenaline-filled couple of days in Rotorua. Its compactness meant that we managed to share quality family time and yet, as we opted for 'holiday park convenience', my son got to play with other campers while my wife didn't complain about having to shower outside. So this was the theme that has continued when reviewing the latest iteration.
As it turned out our weekend with the new Cali (based on the new 6.1 model – see above) coincided with an away game of football for my son in Whangarei, which had us booking in to the campsite at Waipu for the night, a place that I'd heard a lot about.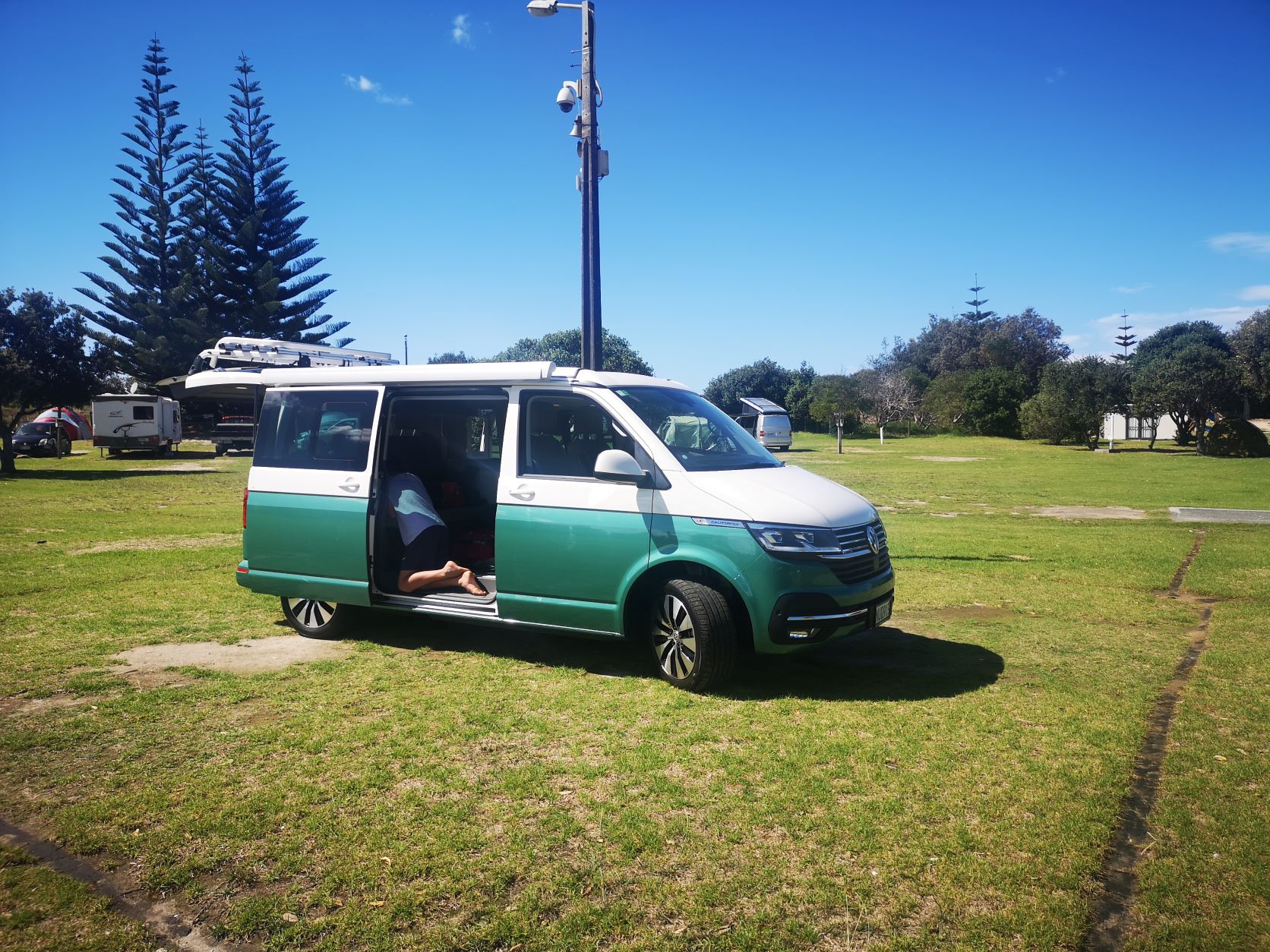 Although we were only going to be away for one night, my partner is what can best be described as an 'over-packer' and therefore caters for every eventuality – luckily the Cali has a kitchen sink! In fairness, the van-sized motorhome took it all with ease, with much of the bedding, pots, pans, food, multiple change of clothes, cosmetics, football gear, beach stuff and pillows, lots and lots of pillows, slotted in the rear under what would later become the first floor double bed.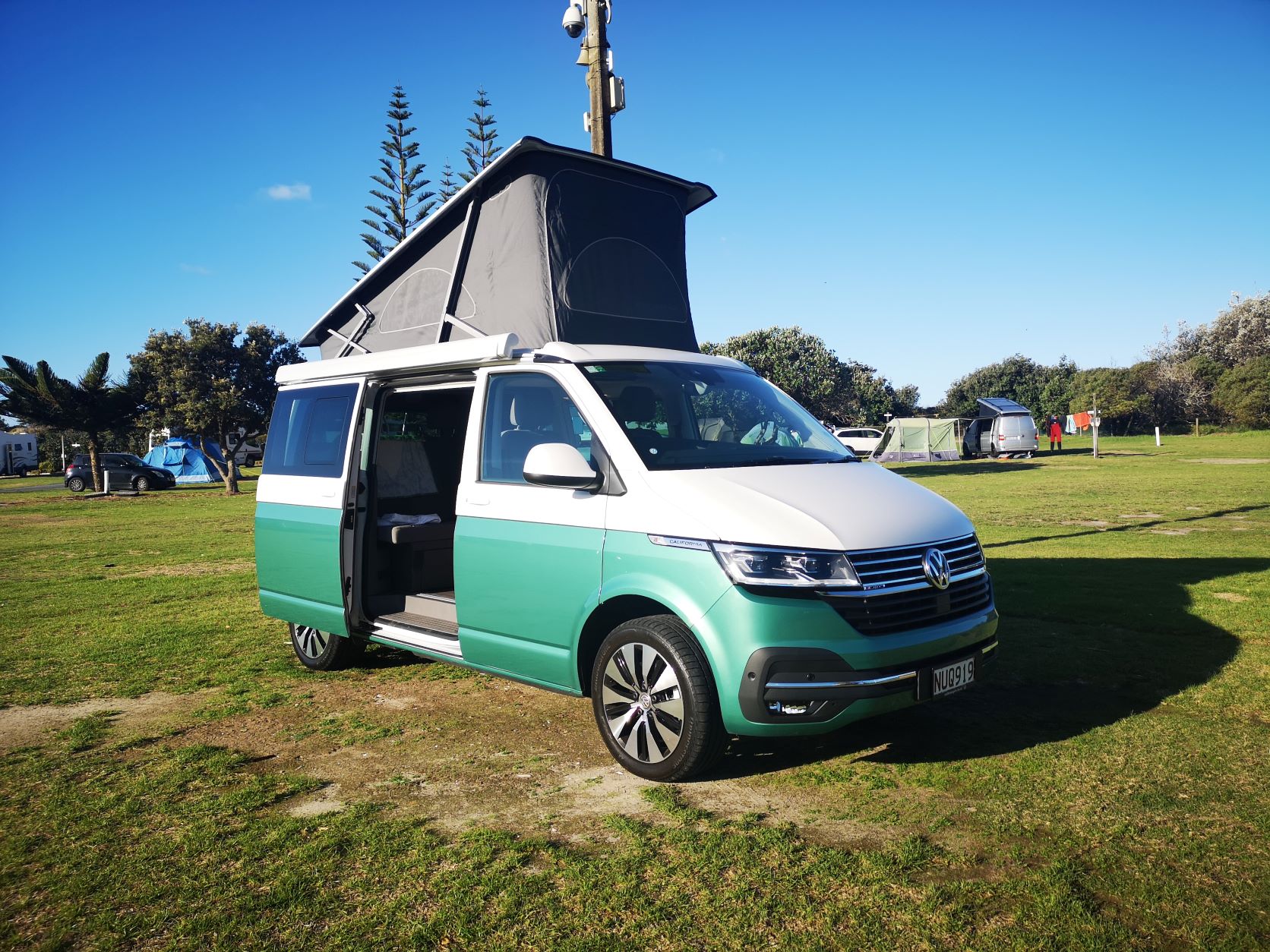 We left home around midday on Saturday (with the amount of stuff we obviously weren't going to leave any earlier) and headed straight to Orewa for lunch.
Parking in the Cali is simple as it's only 4.9m long x 1.9m wide and in terms of height, there's not much to worry about there either as it's under 2m. Visibility is good all round, it beeps when required and has a rear view camera that is displayed on the 9.2-inch touch screen. The instrument cluster has gone all digital too, which can be personalised to suit your particular needs.
Suitably fed, we headed up the back roads north which meant hill climbs and tight corners, not a glimmer of concern for the new Kombi. Under the bonnet (or somewhere cleverly hidden) is a 2.0l TDi engine that packs a 159kW/450Nm punch and the latter kicks in at just 1,400 rpm. What's more, it has VW's impressive 4Motion AWD system and a 7-speed DSG gearbox, what this all adds up to, is a camper van that has no need to sit in the slow lane.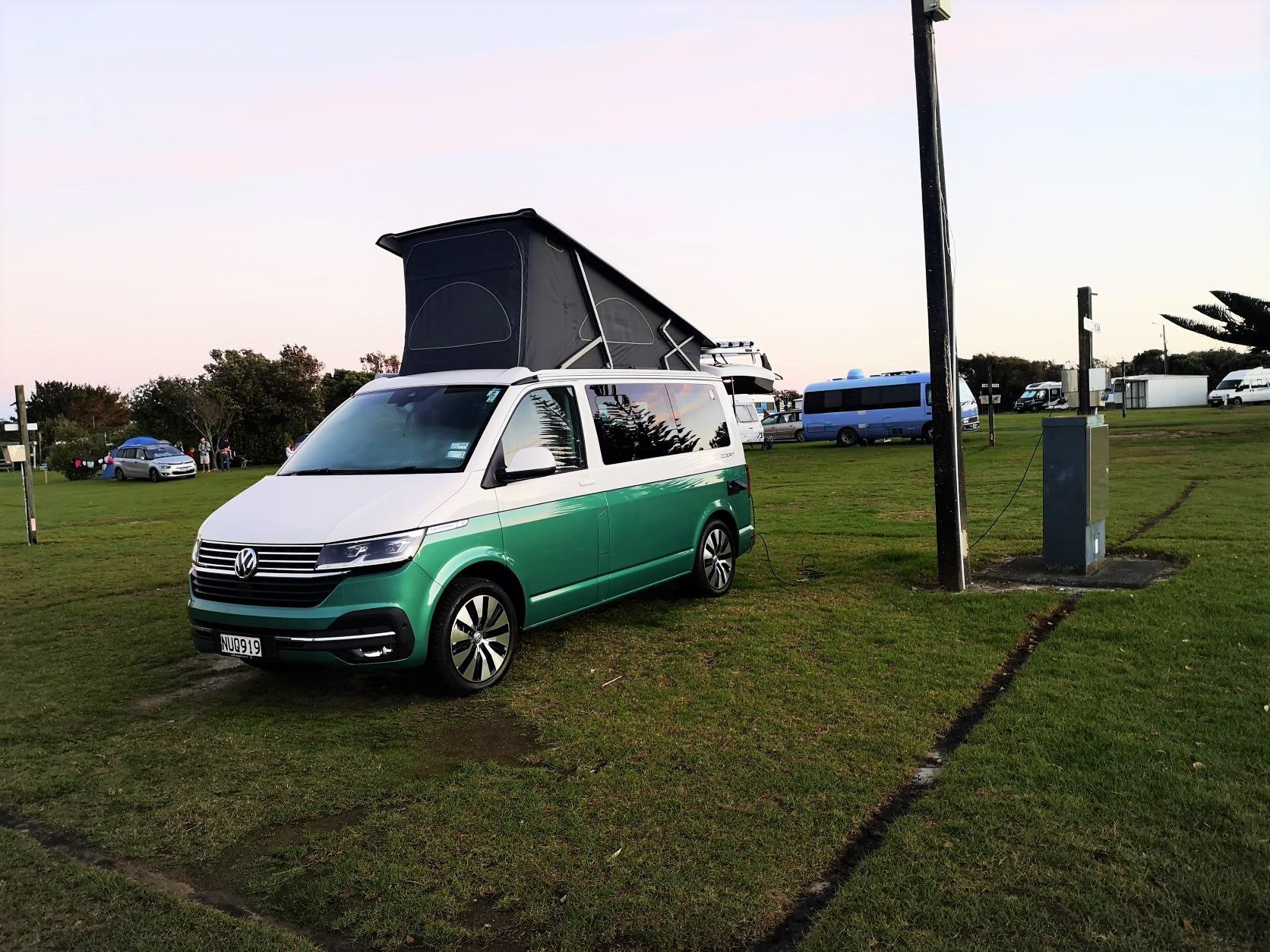 The steering is positive and although you are kind of sitting 'on' the Cali when driving, it feels so stoic on the road – it even has cross wind mitigation, keeping you between the lines should you be out in windy gusts.
Being that it was towards the end of summer, reservation was easy and the campsite was pretty void of other motor homes, so the new Cali with its pop up roof and teal and white colouring was a bit of stand out.
Setting up was a simple case of plugging in to the power outlet via a flap at the rear, flicking the control panel (up where the sunglasses pouch usually is) to Camp and then raising the roof electrically – job done.
The campsite is just as advertised, clean and well appointed with a games room, tennis court, ping pong table and a swing park, but with the beach beckoning we nipped over the sandy divide and set about body surfing (between the flags of course) and spent long enough in the sea to build up a hunger. A quick shower (using the campsite's facilities), a lowering of the Cali's roof and an unplug and it was off to McLeod's Brewery for a pizza – of course.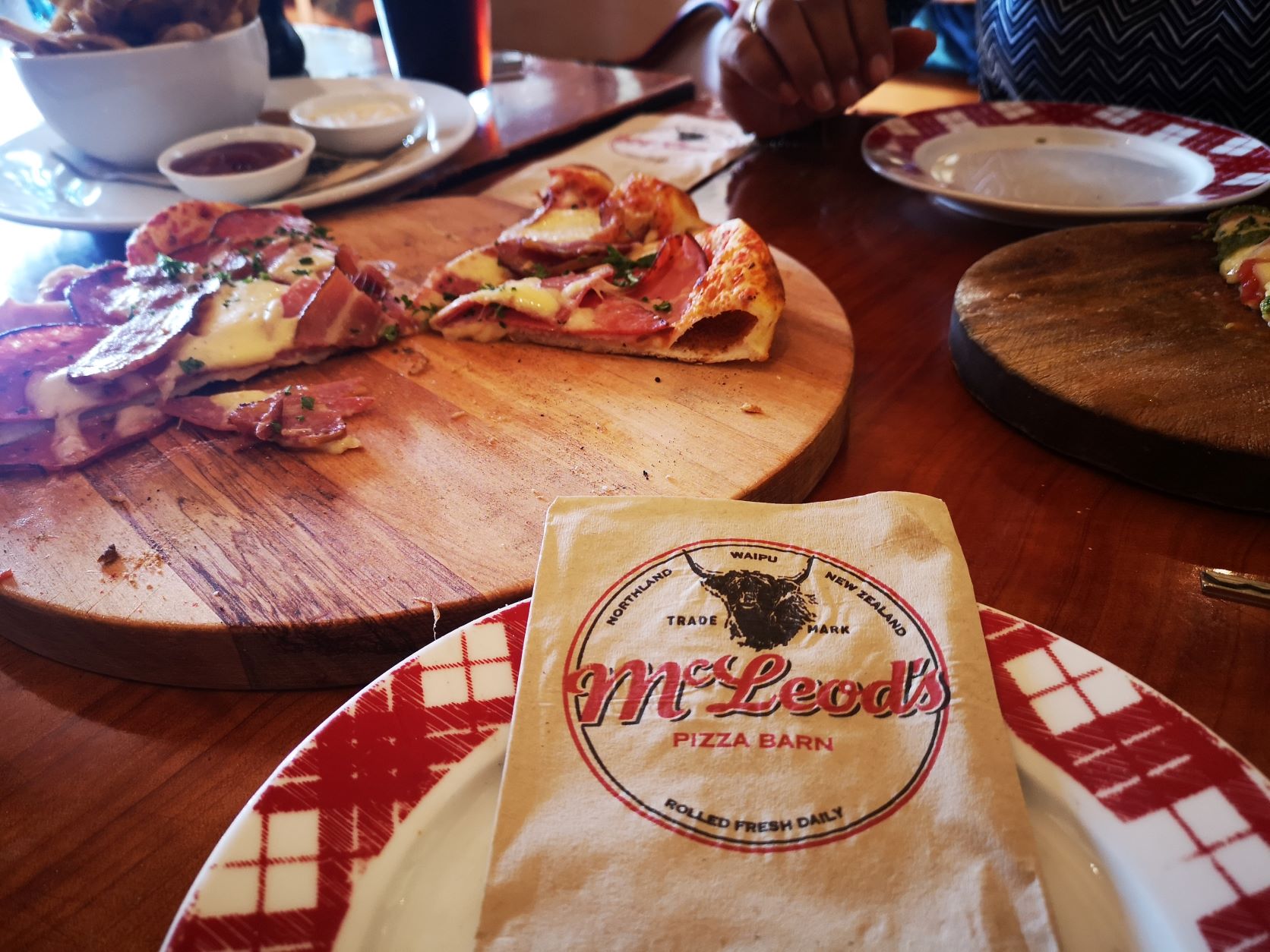 Back at the campsite, it was time to retire, there's something about being away from the city lights that makes me sleepy. Anyway, roof raised and bedding laid out (including some of the pillows) and my 11-year old was out like a light.
For my partner and I, a move forward of the bench seat followed by a full recline, more bedding laid out plus the last of the pillows and voila – lights out.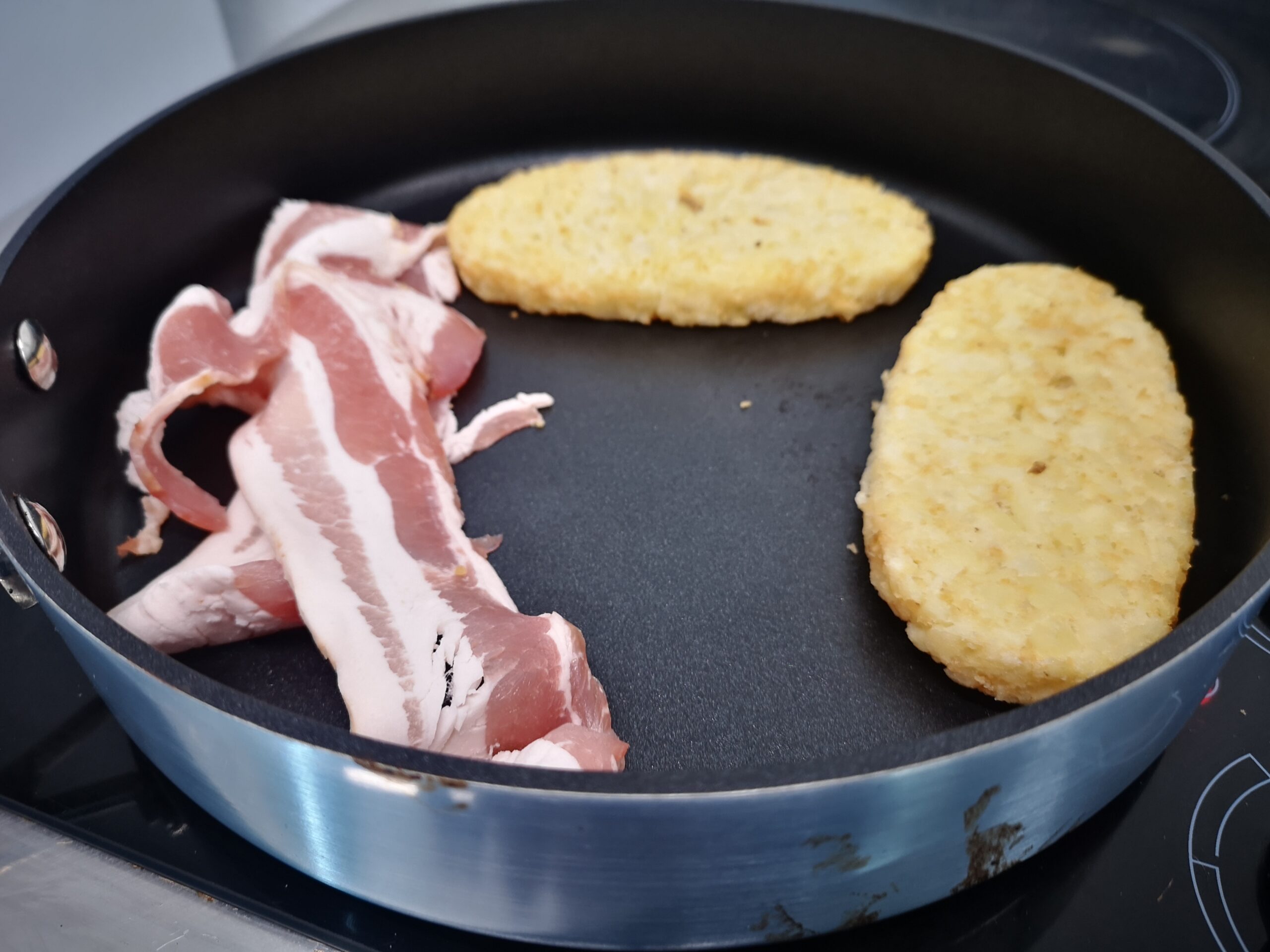 Having cooked in the Cali before, bacon, eggs and coffee was as simple as remembered, just a matter of finding the gas bottle in the rear and the rest is home like, even the orange juice was chilled thanks to the Cali's 42L "Waeco" fridge – yummy. Again, suitably fed and watered, with its 30L fresh water tank washing up was done in a jiffy – or was that with a jiffy.
Our drive to the sports field was navigated thanks to the VW's in-built navigation and all devices were fully charged courtesy of a 220v power socket – the Cali does have everything.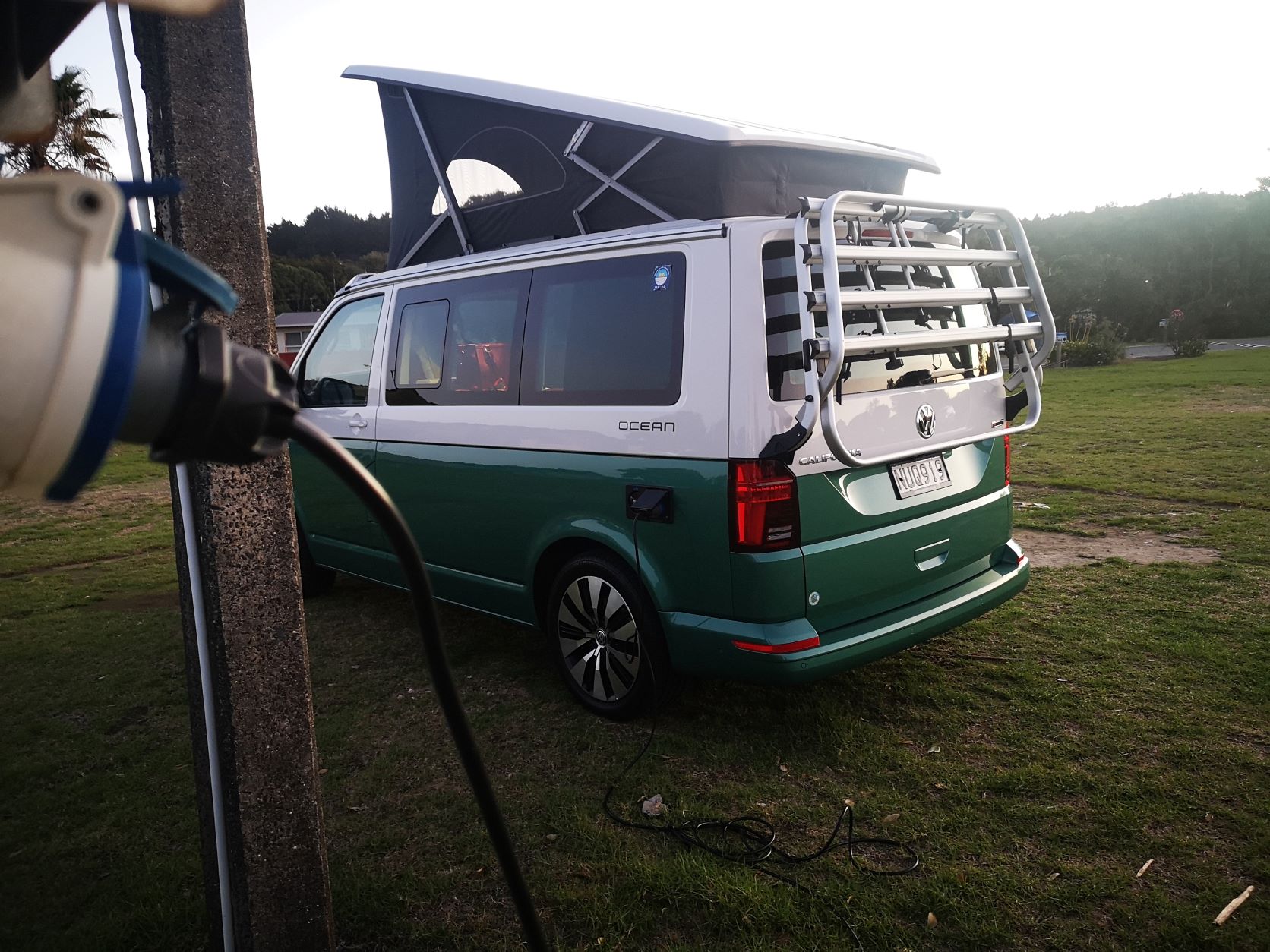 My son's team lost 3-1 but that didn't take away from the fun and adventure of being away for the weekend. Admittedly it was just one night in the kombi but we all felt like we had a refreshing break, quality family time with a hint of getting back to nature – unfortunately the near four hour drive back slowly reminded us of what civilization had in store, sigh.