Toyota New Zealand has unveiled the Toyota Hilux GR Sport at Toyota Festival's 10th Anniversary in Queenstown this weekend – and we were there.
More on the actual festival event to come, but in the meantime, an unregistered preview model of the new addition to the GR Gazoo Racing family was unveiled for media and Toyota fans to gawp over – namely the Hilux GR Sport.
The Hilux GR Sport has been designed to capture the imagination of customers whose active lifestyles go well beyond the everyday, giving them an ideal vehicle for adventurous journeys and sporting pursuits.
Toyota's Hilux GR Sport will deliver an even more rewarding driving experience, with increased control, overall responsiveness, and power. A series of exclusive exterior and interior design features reinforce the vehicle's appeal.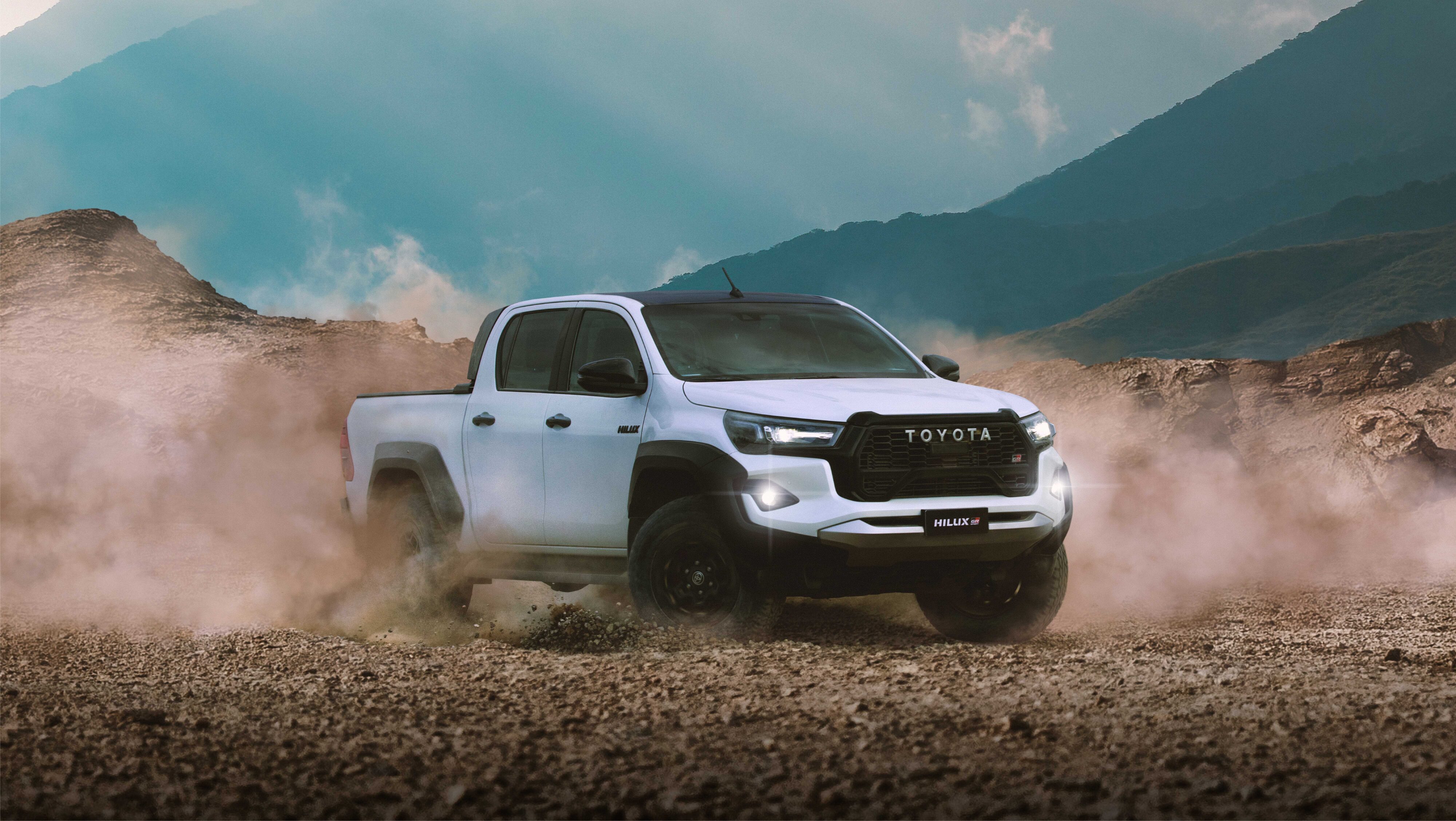 Toyota New Zealand's Vice President of New Vehicles, Steve Prangnell, says the Hilux GR Sport is a fantastic addition to Hilux as a halo model, and one that fits into the company's strategy of offering the widest range of vehicles that meet the needs of Kiwi motorists.
"From electrified vehicles such as hybrid electric cars and SUVs to highly functional utes and vans, Toyota are committed to reducing our tailpipe carbon emissions by 46% by 2030 while still offering customers the vehicle of their choice," says Steve.
"We plan to do this through a balanced portfolio of product which includes Hilux GR Sport, which will make up 5% of our total Hilux volume for 2023."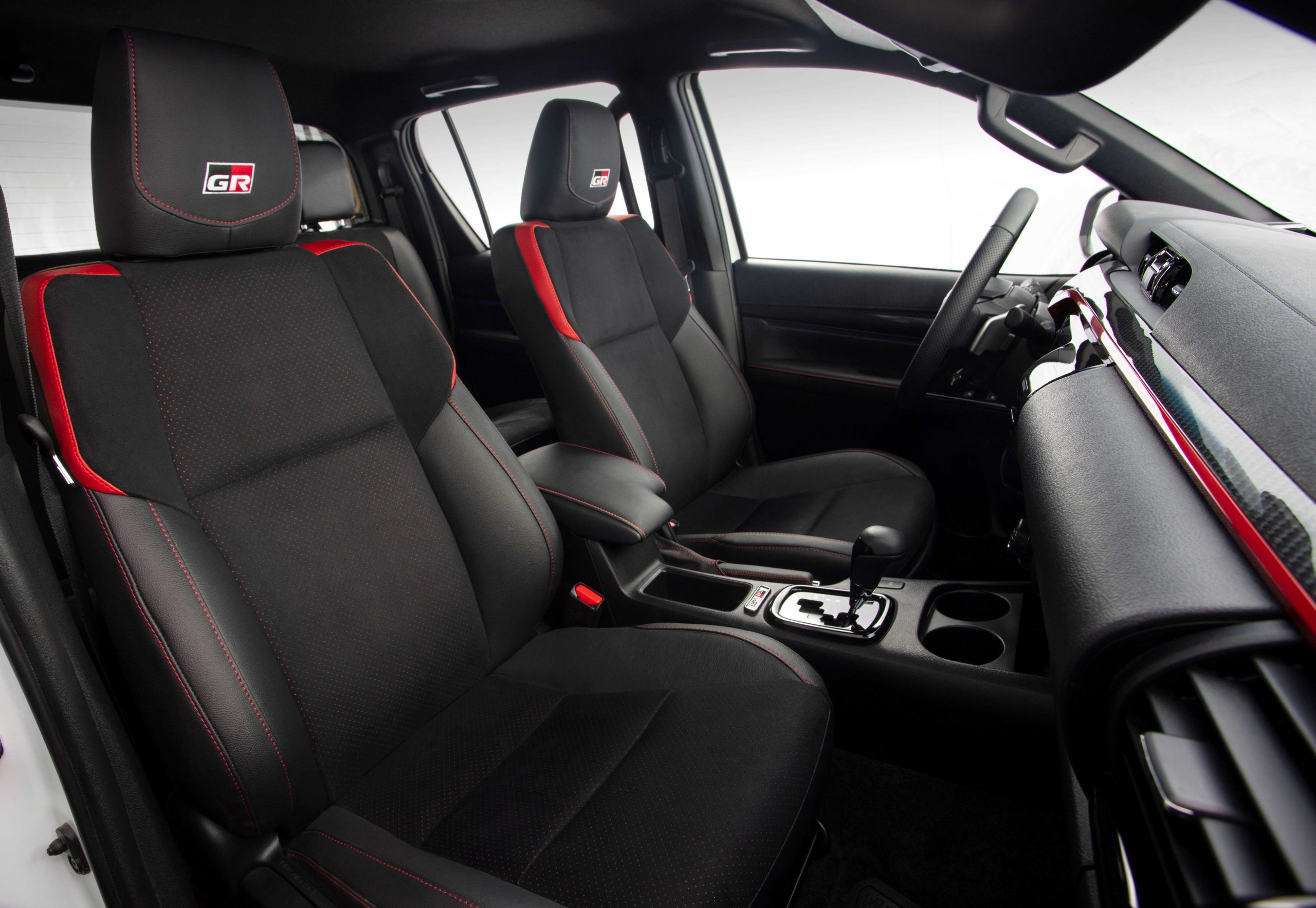 "Hilux has a legendary reputation for toughness and reliability. New Hilux GR Sport will reinforce the unbreakable bond Kiwis have with Hilux as a brand and vehicle. Inspired by our iconic Dakar Rally race utes, Hilux GR Sport will deliver new levels of driving experience both on and off-road by capturing the spirit of TOYOTA GAZOO Racing."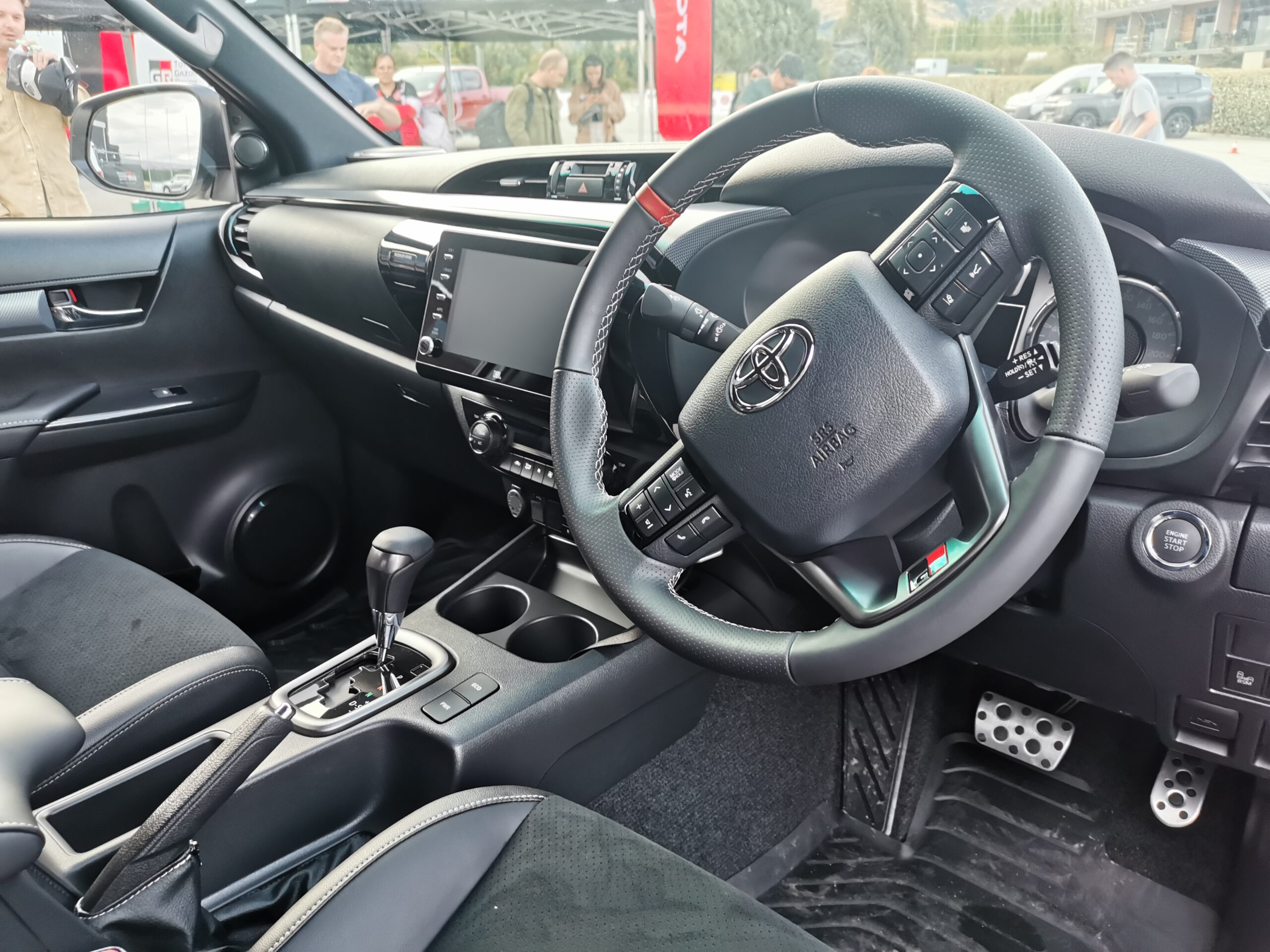 Benefiting from TOYOTA GAZOO Racing's experience in motorsport, the new leader of the Hilux range builds on the renowned durability and rough-road performance of the core model with a tough Dakar Rally-inspired design, intuitive handling, and a powerful driving performance. Power and torque from the 2.8-litre engine have been boosted by 10% to 165kW and 550Nm, courtesy of a revised turbocharger and fuel-injection control.
The GR Sport also benefits from the significant advances already introduced in the new Hilux, delivering the best driving experience yet. Its world-famous "go anywhere" off-road capabilities have reached new heights, aided by an automatic limited-slip differential and Active Traction Control. Exemplary handling and comfort for on-road driving has been managed through suspension upgrades and noise and vibration countermeasures.
New monotube shock absorbers give better damping performance, with faster response in demanding conditions. The Hilux GR Sport platform adopts wider tracks with redesigned wishbones and a reinforced rear axle to cater for the most demanding driving conditions.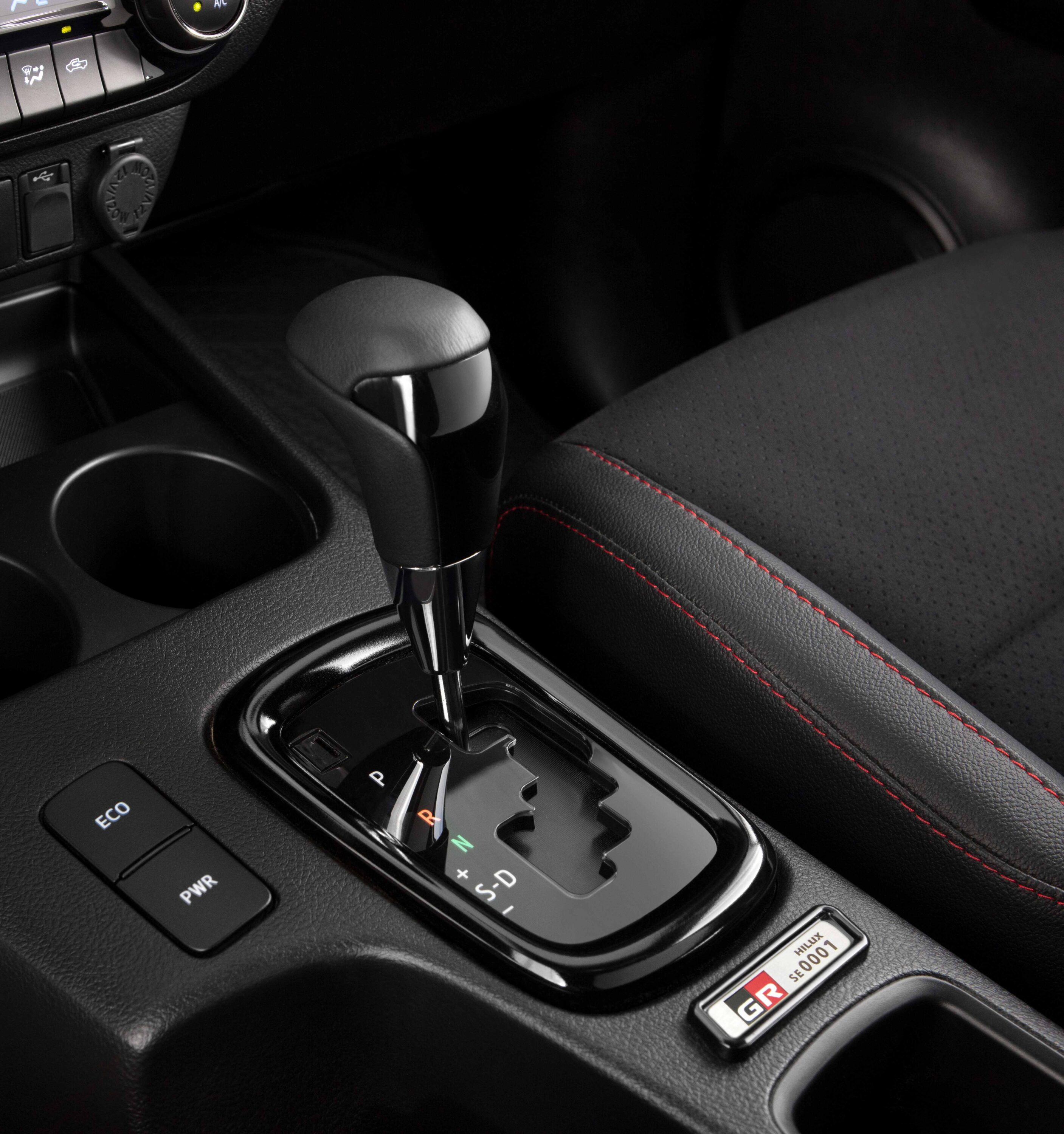 The wider stance is the backbone of the Dakar-inspired design, giving a strong, stable, and muscular image with prominent satin-black over-fenders that seamlessly integrate into the bumper. The front of the Hilux GR Sport directly references the vehicle's rally motorsport roots, enhancing the vehicle's capabilities with increased approach angles.
Inside, the monochromatic black theme is set off with vivid sports pedals and red seatbelts. GR branding is featured inside and out, including on the steering wheel, headrests, red brake callipers, and exterior badges.
The Hilux GR Sport is coming to New Zealand soon, with the first of the new model due mid-2023. Prices have yet to be confirmed but 'somewhere in the mid 70's' is possibly not far off the mark.