If you, like me, have made some questionable life choices that have limited the amount of disposable income you have and don't drive the kinds of cars that we generally review here on Tarmac Life, you're probably enduring your daily commute in some Japanese speaking s**tbox. My daily punishment is a stunning example of a 2008 Toyota Auris that greets me in Japanese every time I turn it on; I dread to think what she's saying, but I can tell she's not impressed. It's a situation neither of us wants to be in, but here we are.
For a good year, I drove in silence because I couldn't bring myself to spend over $700 on a new Android Auto headunit; talk about putting lipstick on a pig, right? Things were getting a bit desperate, not gonna lie, and one evening as I was mindlessly scrolling social media and I was served an ad for a wireless portable car stereo that didn't cost the earth. I clicked it… I'm not proud of myself, but I clicked it and ended up on this car infotainment website with the biggest "Wish.com" vibes I had ever seen – I'd entered the world of Carpuride.
What the **** is Carpuride?
Fair question and, honestly, I have no idea. This is my first sight of the Carpuride brand. Apparently they've been manufacturing and selling automotive electronics for 12 years and they have over 3,000 staff. All I know is that their website tries pretty hard to not look Chinese, but they're fooling absolutely nobody.
That said, I had reached a point where the broken English and seemingly high probability of getting rolled didn't stop me and even though I was 90% sure I was about to get taken for a ride, I got myself one of their 9″ units and hoped for the best. Soon I received a shipping notification with a tracking code.
Of course the tracking origin didn't match any of the warehouse locations on Carpuride's online map and yes, you guessed it, I was about to receive something from Dongguan, China.
What arrived?
Well you know what, it took 12 days to travel from China to New Zealand, but it was smack bang in the middle of Cyclone Gabrielle's visit to our shores so that's not bad and the shipment arrived in flawless order. This shiny new gadget looked exactly like it did on the website. Could it be? Could it actually be legit? You better believe it's legit. This thing straight up blew me away! I kid you not. Carpuride was about to give me my Android Auto back!
First look at the Carpuride 9″ Wireless Portable Car Stereo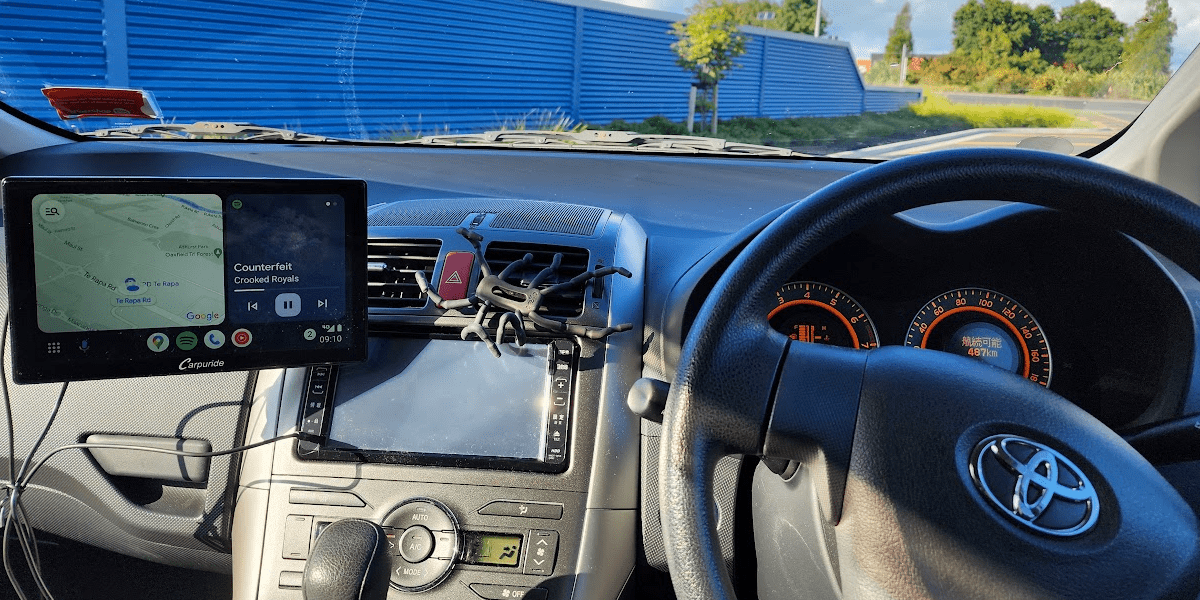 First of all, it's not wireless, but it is the perfect way to take your car infotainment to the next level. No more feeling like you're stuck in the Stone Age with an old outdated stereo system that doesn't even receive New Zealand radio frequencies; with Carpuride you can easily stream music, podcasts, movies and everything else you can find on the interwebs! It's got some pretty intuitive wireless and wired capabilities (Apple Carplay, Android Auto, Mirror Link, wired Autolink, USB Multimedia Player and TF card multimedia player) that are super easy to use and everything just works beautifully. It also has built-in 5G WiFi and Bluetooth 5.0 and let me tell you it connects to your phone real quick.
Wireless Android Auto connects really fast
It was one of the first things I noticed. Carpuride's boot time is faster than what the swanky new Volkswagen system can muster in my wife's car. I timed it 9 seconds to home screen and 19.09 seconds to Android Auto fully operational. Mobile phone connected in no time. I found the Carpuride touch HD capacitive monitor to be very responsive using wireless Android Auto, wired Android Auto and just using the Carpuride base controls without Android Auto or Apple Carplay connected.
Carpuride's large HD IPS capacitive screen is also brilliant and my absolute dog of a car turned into a modern place to be in one hit. I've got voice control for everything from navigation, to calls, to entertainment. I have iHeart Car Radio with all the stations I'd ever wish to listen to and everything Google can throw at me in easy reach. There's even light-sensing technology that automatically adjusts the brightness of the screen according to the ambient lighting in the car; it's absolutely stunning. As car audio systems go, Carpuride is ticking all the right boxes. I didn't test Apple Carplay, but I have no reason to suspect it wouldn't work just as well as my Android Auto.
I'm also happy to report that the hands-free calling works great. I've made and taken phone calls on the road and had zero problems with people not hearing me or me not hearing them. There's a jack to connect external microphone, but I haven't needed that. I was able to enjoy high quality conversations with the built in clear mic just fine. There are no steering wheel control elements to worry about in my car. Ha!
The Carpuride also has a built-in equalizer and can connect to your car's audio system through AUX cable, FM transmitter or you can use the built-in 3W speaker (if you absolutely must, I suppose). I went straight in with the AUX option and it works exactly as you'd expect. Sound quality is absolutely fine through the standard Toyota car radio speakers.
Remember I told you before this thing blew me away… this $350 gadget has a better screen and it is more responsive than pretty much any OEM infotainment system I've used in the past five years. The infotainment system in the new Volvo XC40 Recharge is brilliant, but this thing isn't far behind!
What makes Carpuride great for New Zealand?
We have a lot of cars on the road that are pretty old or imported from Japan. I write in jest about the love-hate relationship I have with my ageing Auris, but it's actually the second one of these to grace my driveway. For the first one, I actually yanked out the dash and put in a Sony Android Auto and Apple Carplay head unit that set me back almost $800. Yes it was a tidy setup, but it took me a while to install and that Sony system was painfully slow.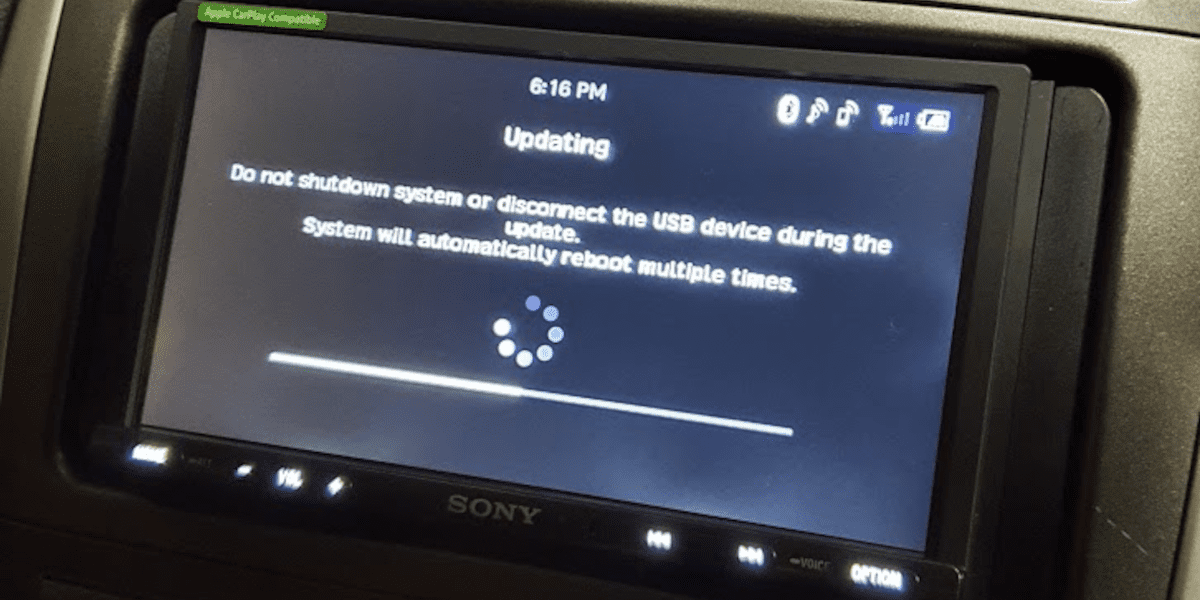 Now I have Carpuride and it's way, waaayyy better than the Sony unit. It's bigger. It's faster. It has a better screen. On the flipside, it has a dumb name (but so do I) and it's an extra gadget on my dash but let me tell you, it's a gadget I would never want to be without anymore.
There's everything you need in the box; there are two mounting brackets, a strong suction cup that actually sticks really well, an audio cable and a power cable. The power cable is the only lead you need (which is why I said it wasn't wireless), but the way I set it up I have the power cable, USB to my phone (yes, I still prefer wired so I can charge my phone while I drive) and the AUX cable to my car stereo. Installation costs and time are zero.
I also got the optional air vent bracket, but I never got it to grip properly. Luckily the suction lock fixes securely to the dash and turned out to be really good.
You can feed it both 12V or 24V so you can take it with you on the farm if you want to, no dramas at all.
It makes your drive more enjoyable and safer; there's no reason to reach for your phone when you're connected to your Carpuride screen and that alone is a great reason to have one.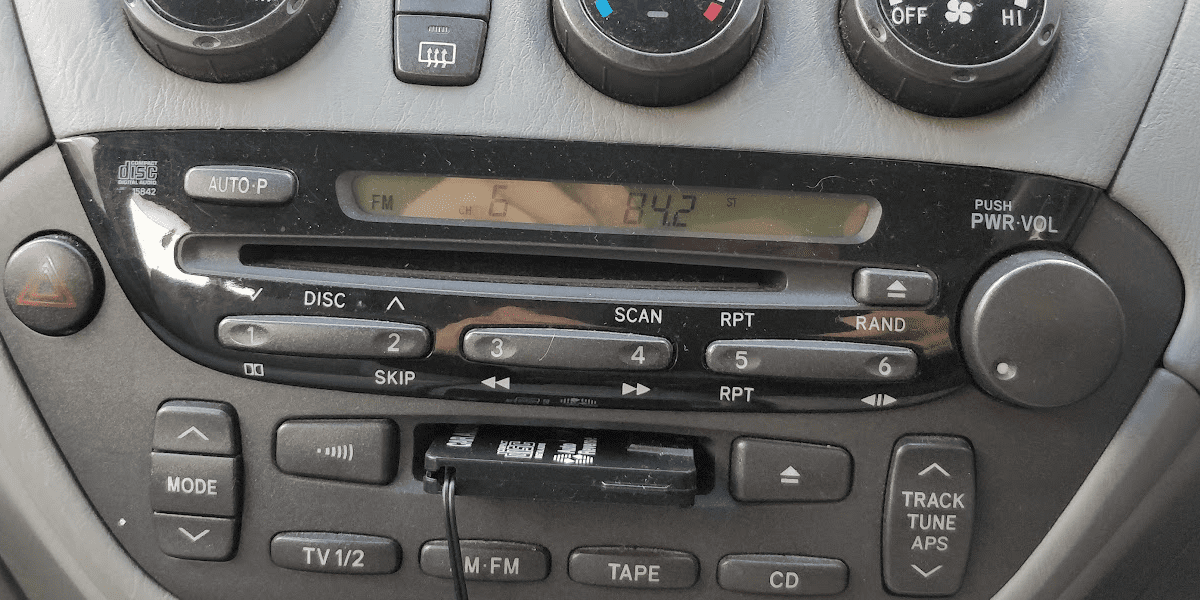 Final verdict
The Carpuride 9″ wireless portable car stereo is a great option for anyone looking to upgrade their existing infotainment system. Not only does it come with wireless Android Auto and Apple Carplay, but also features an impressive HD IPS capacitive screen, voice control capabilities, 5G WiFi and Bluetooth connectivity, app access, light-sensing technology that adjusts the brightness of the screen according to ambient lighting levels in your car and much more. It's one of the best value purchases you can make if you're wanting to improve both your driving experience and safety on the road. It's an out-of-the-box hands free system that allows you to access maps and wonderful music anytime through Wireless Carplay and Android Auto. You can even add an optional reversing camera to this device to ensure clear visibility when reversing but I didn't get that for myself. I just wanted the Android Auto, really.
When it comes to value for money, and I'm comparing to the Sony head unit I bought previously as it was the cheapest Android Auto unit in New Zealand, there is absolutely no comparison between Carpuride and anything else. The excellent quality of the product at a price point less than half of the alternative, it's just a no brainer. It's highly responsive, it comes with a big screen for a clear viewing experience, you can send text messages and make your calls hands-free so it doesn't affect driving and you can keep your eyes on the road ahead and get to your destination safely.
Is Carpuride an awful name for a product? Yes. Does the Carpuride website come across as the biggest pile of garbage ever? Also yes. Is the Carpuride Portable Car Stereo absolutely bloody awesome? Yes, yes and another big yes. It is, without a shadow of a doubt, the #1 favourite automotive gadget that I own right now.
This is by far the easiest 5 out of 5 stars I've ever given in any review. Go buy one.
Where to get your own Carpuride Wireless Android Auto or Apple Carplay system?