Škoda is set to unveil its fourth-generation Superb in November 2023 – 90 years after the launch of the historic first model. Like its predecessors, the new Superb combines a striking design concept with advanced technology. Safer and more spacious than ever before, the new model is ready to add another chapter to the Superb's longstanding tradition at Škoda. Delivering outputs from 150 hp (110 kW) to 265 hp (195 kW), the Superb will be available with a choice of three petrol engines, two diesels, a plug-in hybrid with an even greater electric range of over 62 miles (100 kilometres), and – for the first time – a mild hybrid. Three brand new features further expand the list of distinctive Simply Clever ideas, taking their number up to 28.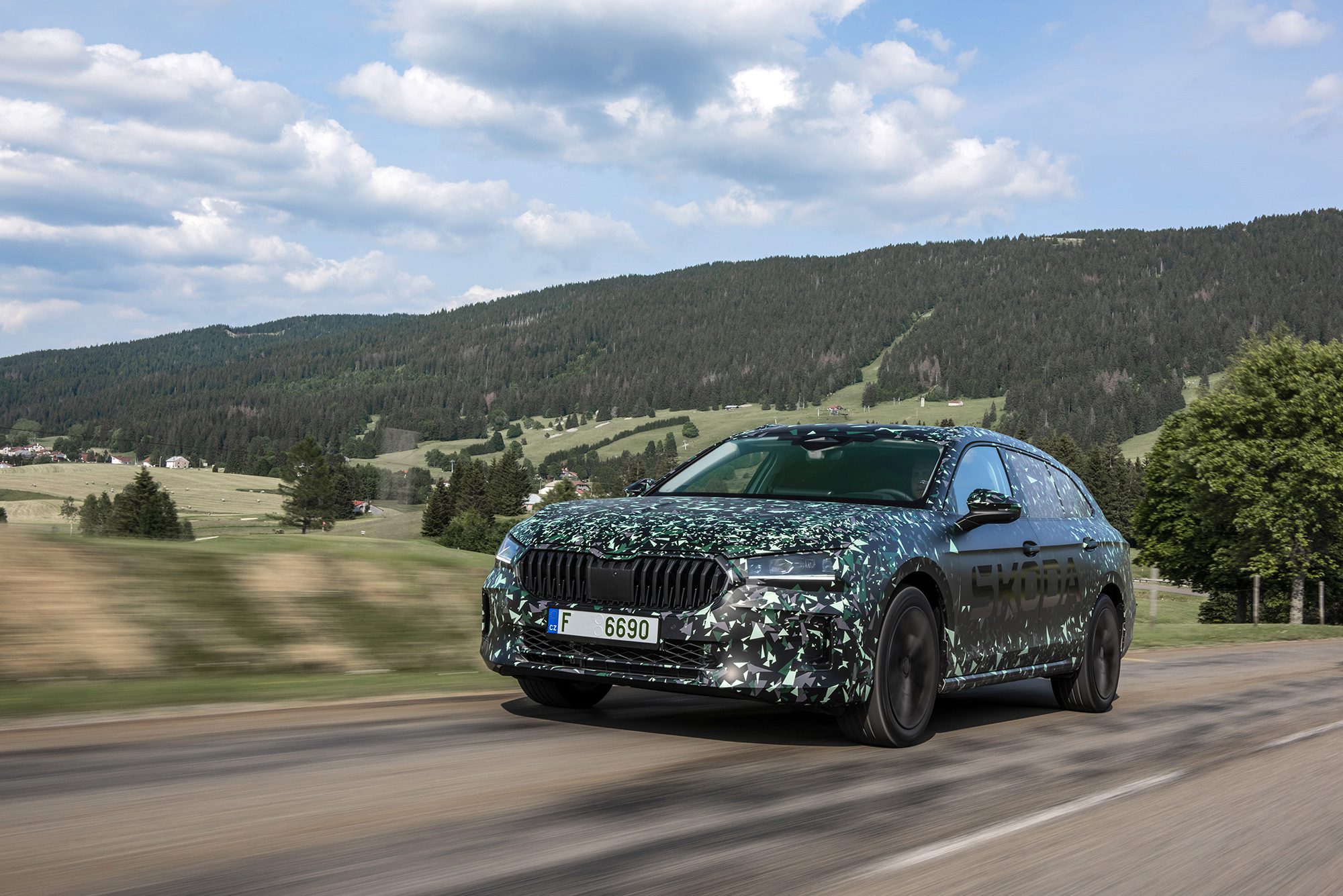 Klaus Zellmer, Škoda Auto CEO, says: "For decades now the Škoda Superb has been synonymous with exceptional comfort, space, state-of-the-art technology and maximum safety. We have brought in all our expertise to further improve all of these qualities for the upcoming generation of our ICE flagship model. The new Škoda Superb will perfectly round off our portfolio, which includes the right product for every customer. On top of that, our customers can choose from a wide range of powertrains – be it a plug-in hybrid, one of our highly advanced and efficient ICEs or, in a first for the Superb, a mild-hybrid powertrain."
Johannes Neft, Member of the Board for Technical Development, says: "The upcoming Superb has everything it takes to be just as successful as its predecessor. It will be available in two body versions which will both offer more interior space and headroom. Furthermore, it will provide the latest safety features and an extensive range of assistance systems. This highly attractive package is a testament to the great expertise of our Technical Development team, just like the fact that Škoda was tasked with the technical development of both the next-generation Škoda Superb and the upcoming Volkswagen Passat."
State-of-the-art technologies and a centre console without shift lever
About to enter its fourth modern generation, the new Superb will continue to impress with an emotive design that has seen further refinements, and with state-of-the-art technology. This car is now even more spacious while also being safer than ever, courtesy of ten airbags, numerous assistance systems and a total of 28 Simply Clever features. Moreover, the Superb combines excellent fuel economy with great performance. Three modern and highly efficient petrol engines, two state-of-the-art diesels and a new plug-in hybrid with an increased electric range of more than 62 miles (100 kilometres) cover an output spectrum from 150 hp (110 kW) to 265 hp (195 kW). For the first time, a mild-hybrid powertrain will be available, and all models are fitted with an automatic DSG transmission as standard. One of the key interior modifications is the gearshift lever mounted on the steering column. This frees up space on the centre console, providing the driver with even more comfort and additional storage space.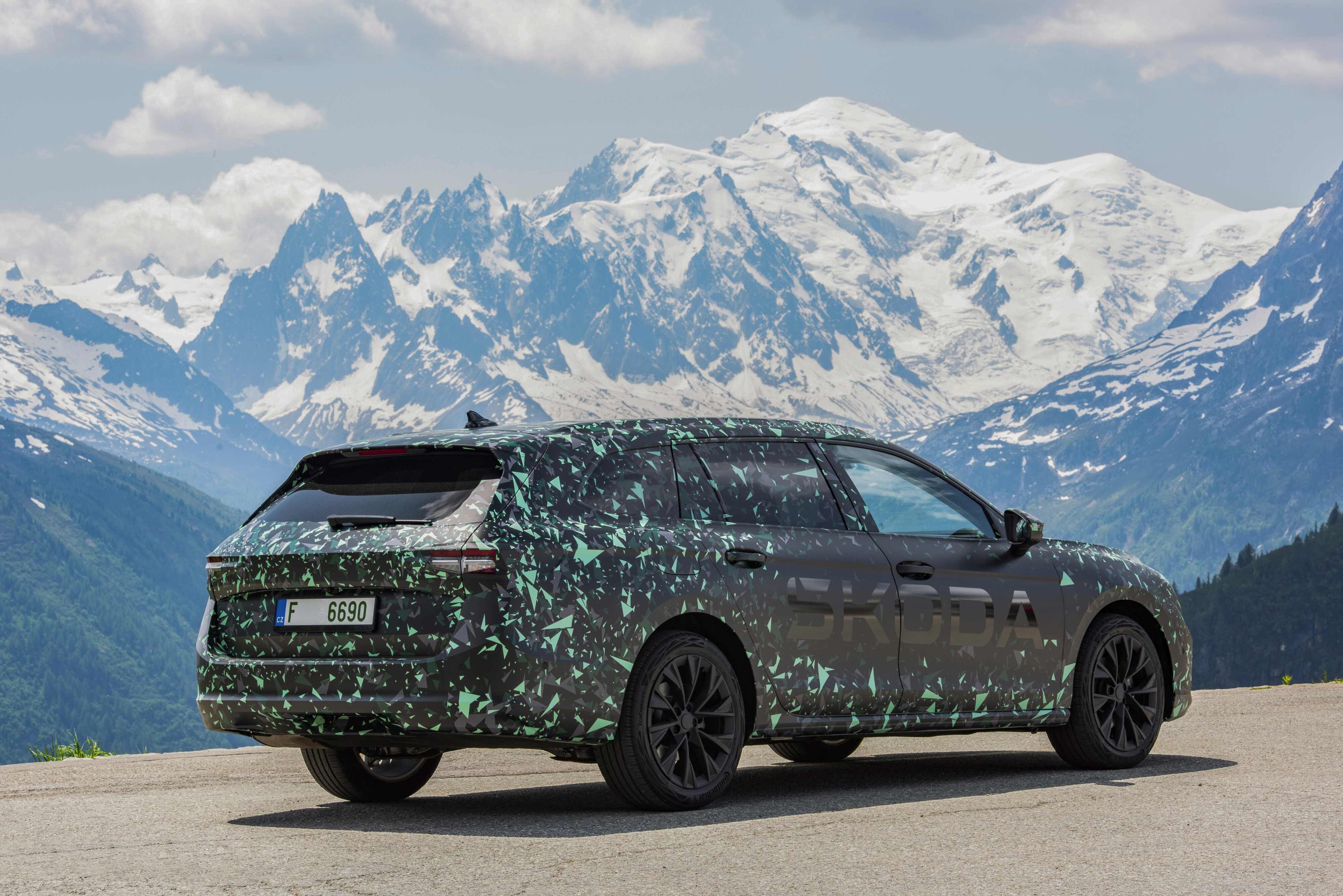 Even more Simply Clever ideas
Up to 28 Simply Clever details increase driver and passenger comfort in the new-generation Superb. Some of them are completely new to Škoda overall: a unique electrically controlled roller blind acting as a luggage compartment cover in the Superb estate, a centre armrest for the rear seats with integrated tablet holder and a double storage pocket on the back of each front seat to hold documents or magazines as well as a smartphone. A first for the Superb is the integrated funnel in the windscreen washer reservoir cap. Incidentally, Škoda presented the first of what has become a very wide range of Simply Clever details in 2001, when it introduced the initial modern-day generation of the Superb. At the time, these included numerous cup holders in the rear armrests, on the centre armrest and inside the glove compartment, as well as the premiere of a 12-volt socket for the rear-seat passengers. The iconic umbrella in the driver's door and the smart luggage hooks in the boot can still be found in Škoda cars today.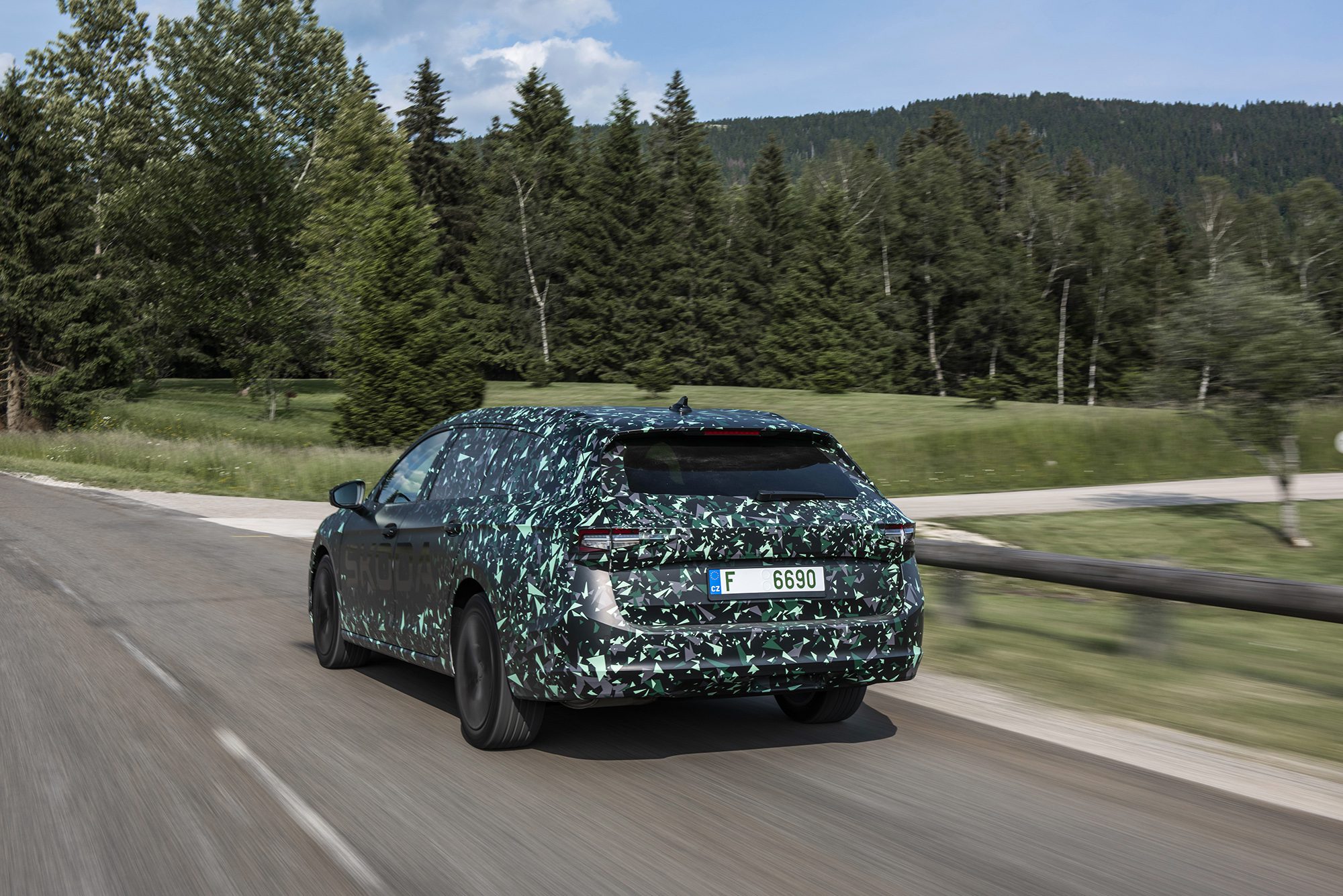 Particularly popular in Germany, the Czech Republic and Poland
The popularity of the Škoda Superb has increased with each generation. The first modern edition sold a total of 137,000 times between 2001 and 2008. The second generation was built from 2008 to 2015. It was the first to offer customers an estate version and saw Škoda deliver 618,000 vehicles. The third generation, in production since 2015, took overall Superb sales past the one million mark. By the end of May 2023, it had sold 805,000 units. Sales figures for 2022 show that most Superbs went to Germany, with 14,300 units equating to 25 per cent, followed by the Czech home market (6,900 units or 12 per cent) and Poland (5,600 units or 10 per cent). To date, more than 1,560,000 Superbs of all generations have been sold worldwide. Škoda Auto will unveil the fourth-generation Superb in November 2023. The new generation will be built at the Volkswagen Group plant in Bratislava, Slovakia, and will continue to be produced in hatchback as well as estate format.