It was early 2019 when we last got behind the wheel of a Skoda Kodiaq RS. Covid hadn't been invented and we were free to explore the expansive 'driving' roads that surround Clevedon in their performance SUV that boasted lapping the Nürburgring in a record breaking time of 9m 29.84 seconds. Anyway, as NZ seems to be easing restrictions, Skoda NZ invited us to play with their 2022 model – engage sport mode.
So the 2022 Skoda Kodiaq RS is a mid-cycle facelift but it's fair to say that their team has been rather busy, starting with under the bonnet. The diesel engine from before is out and has been replaced with a tried and trusted 2.0 TSI petrol engine. This arguably 'necessary' move brings with it a variety of pros and cons.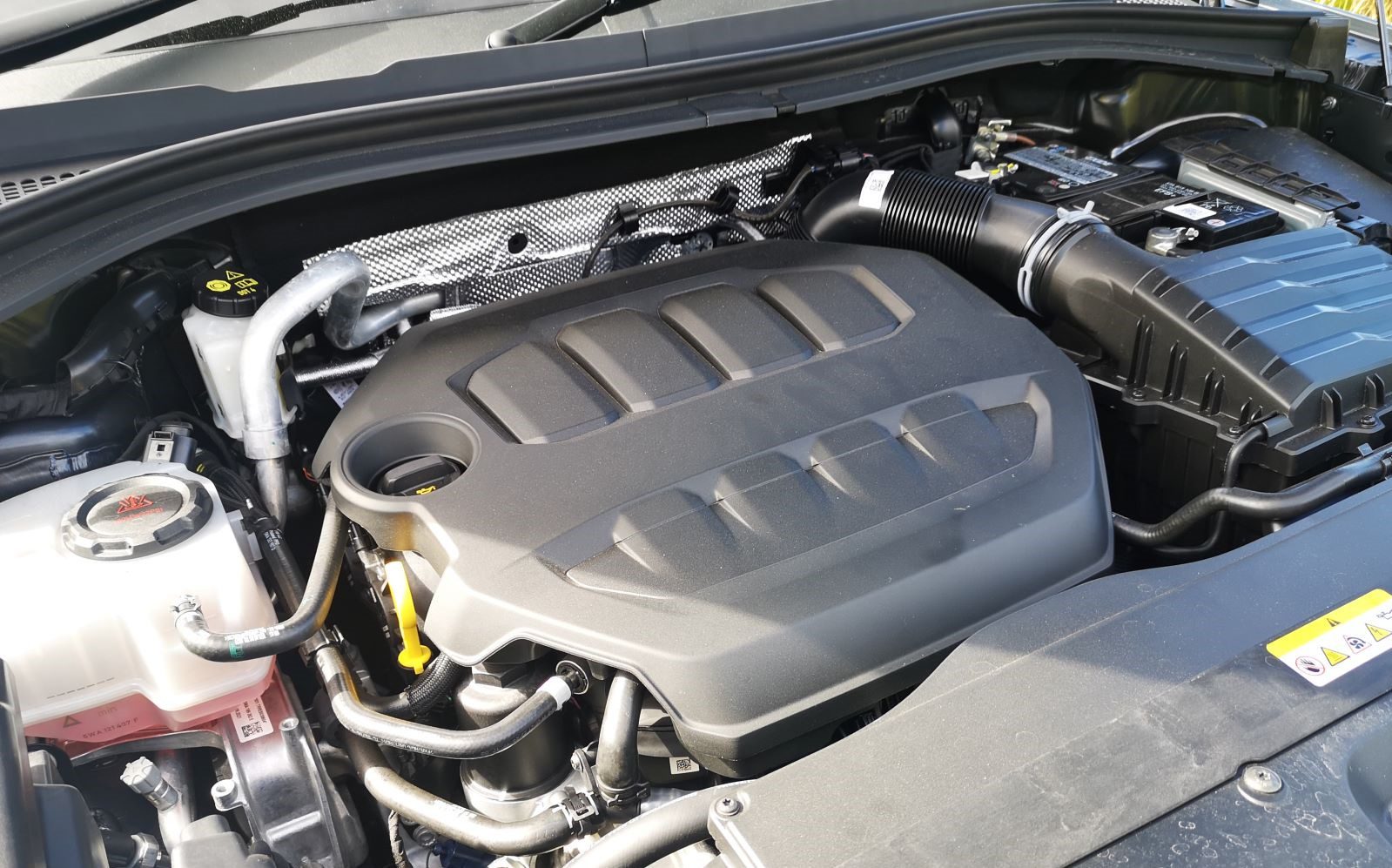 The torque, efficiency and emissions have taken a bit of a knock (-130Nm, +0.8L/100km and +4g/km respectively), BUT there's been a 4kW power gain (now 180kW) and the 0-100km/h is 0.4 seconds faster (claimed 7s). What's more, there's been a weight loss of 65.2kg from the nose with both the engine and 7-speed DSG gearbox dropping valuable pounds and thus increasing the 7-seater's overall performance.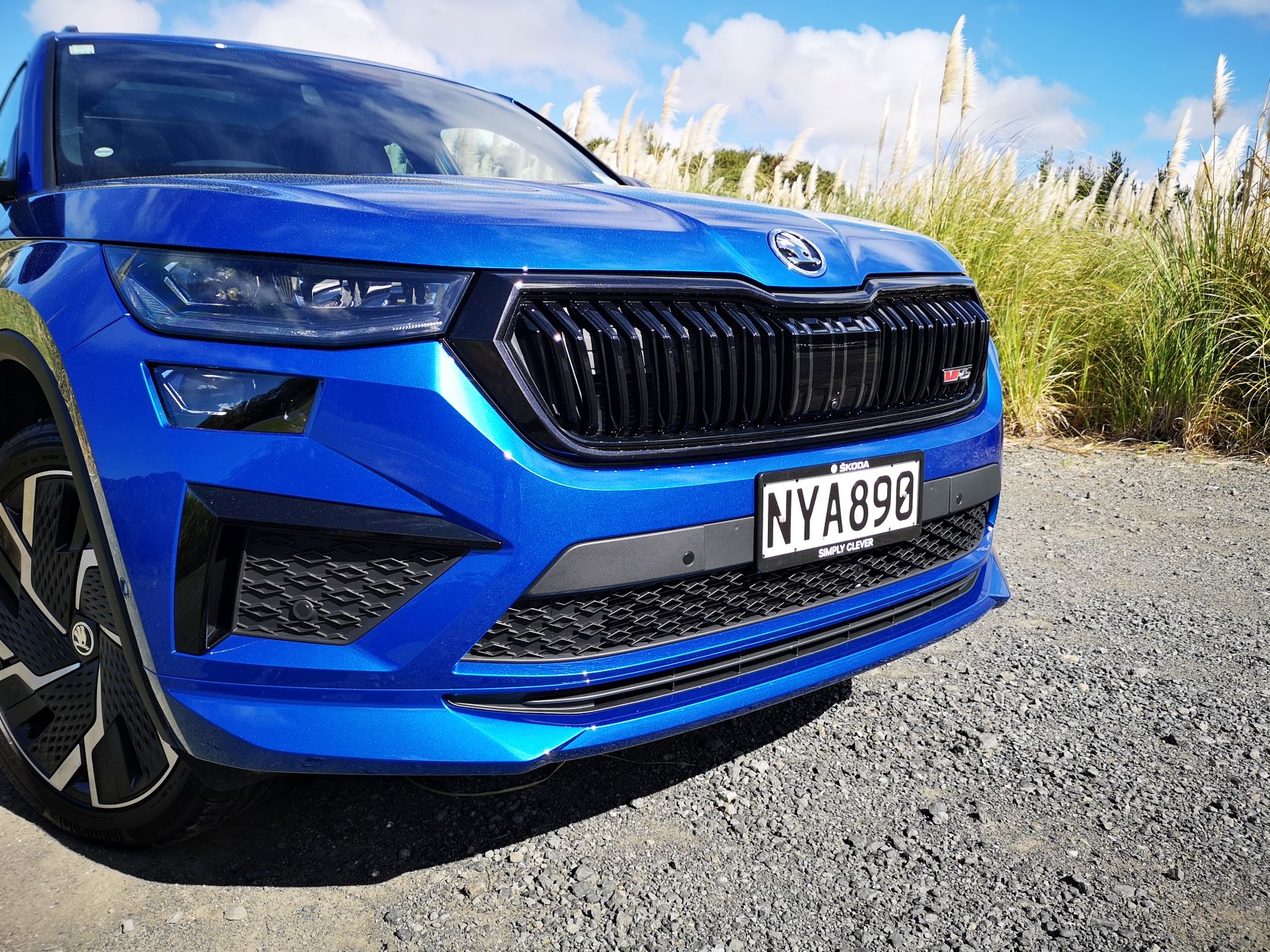 When it comes to design, the nose has been finessed. The bonnet is more elevated, the newly designed grille is more upright and both front and rear bumpers offer a more masculine stance.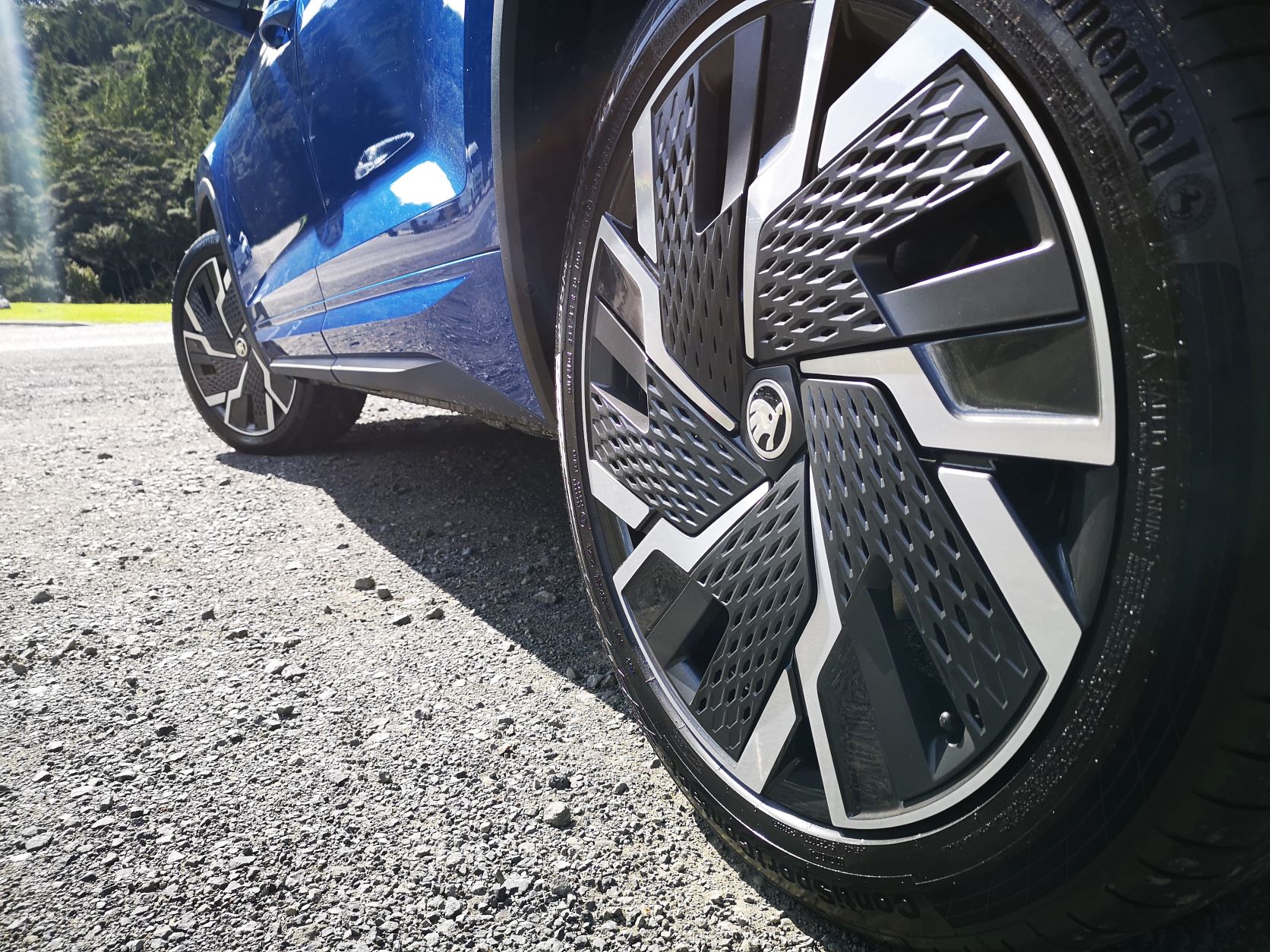 Full LED Matrix headlights come standard and the fog lights below are significantly slimmer (there's that weightloss thing again). These improvements are less 'immediately noticeable' than its new 20-inch SAGITARIUS alloy wheels though. To me, they would look more at home on their iV (PHEV) models with their aero design but we're told that the covers are removable should you wish for a more conventional appearance. There's a great big sunroof to flood the cabin with light, while the rear remains basically untampered with, just some LEDs in the light scheme.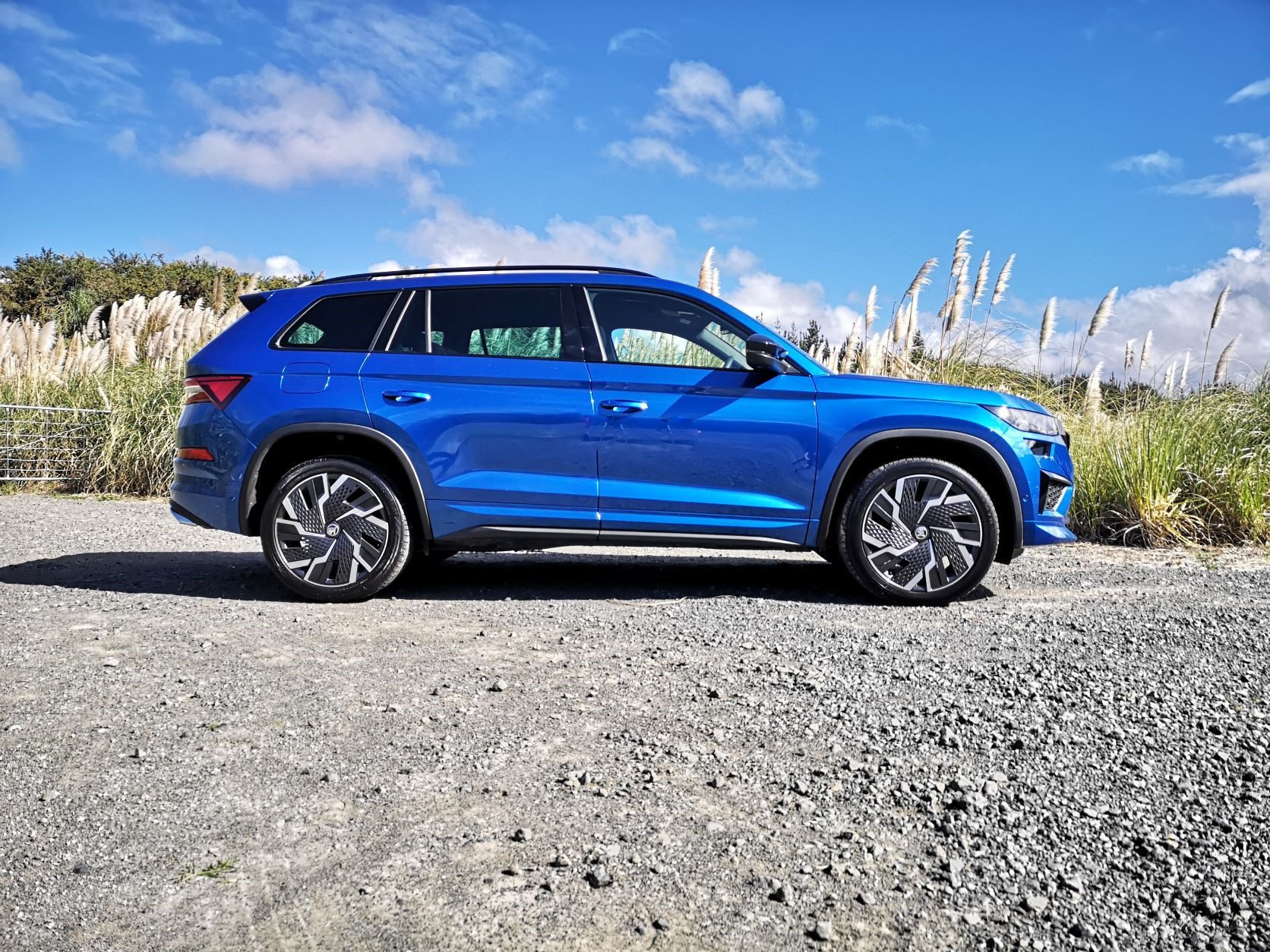 The interior has been given a spruce up too with improved trim, additional contrasting stitching on the dashboard and door panels, LED ambient lighting. And for the first time, the range of options for the large SUV includes ergonomic, perforated-leather seats with multiway electric seat adjustment, ventilation and massage function, although the RS keeps its figure hugging RS sports seats – there's also a 3-spoke sports leather heated, multifunctional steering wheel with DSG paddles.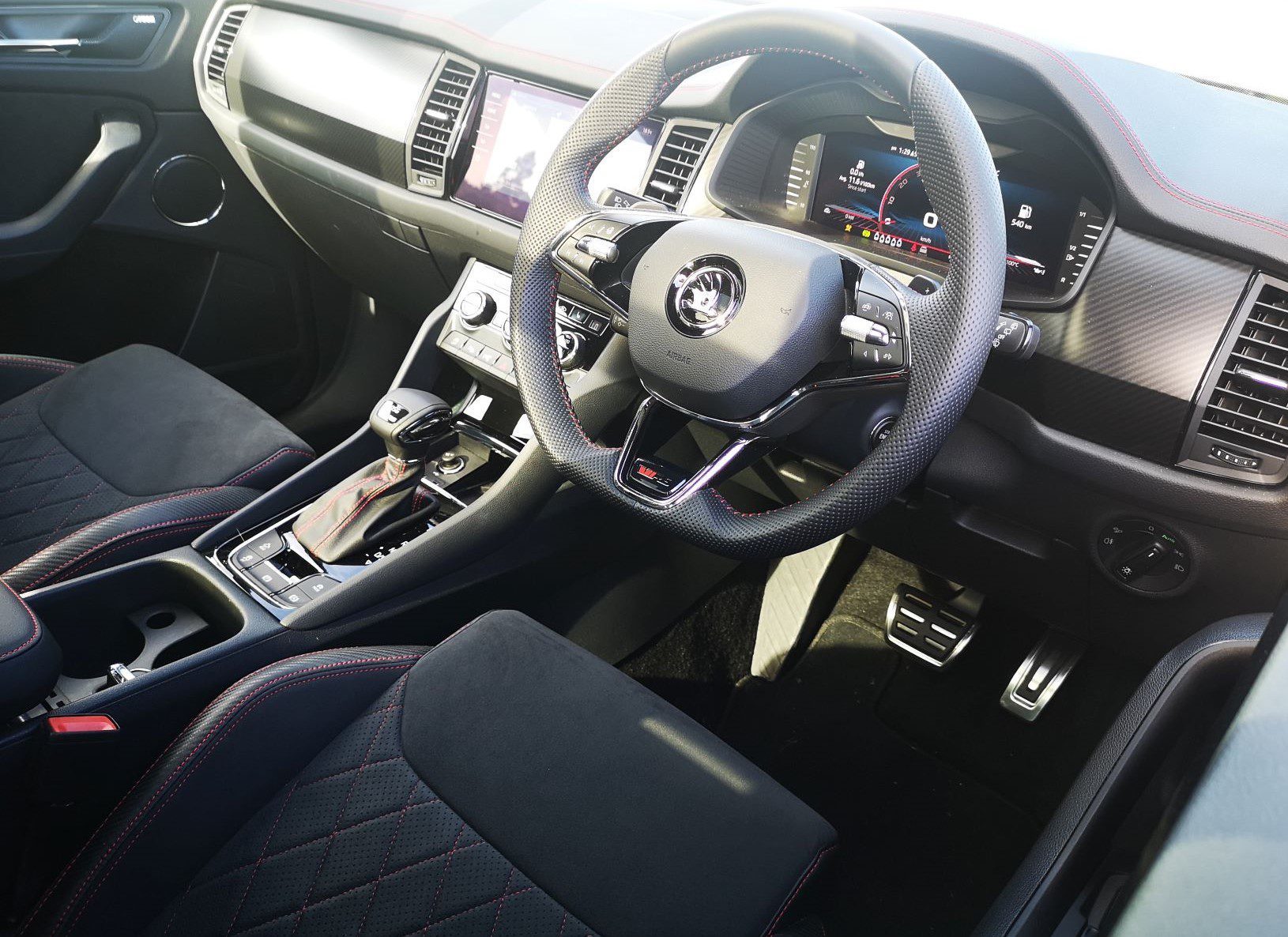 Infotaiment comes via a 9.2-inch touchscreen with a gesture control to wake it up. CANTON provides the sound system. Smartphones can be paired using Wireless Smartlink, Android Auto or Apple CarPlay and, of course, there's wireless smartphone charging. There's a new off-road mode screen menu that displays a variety of information and 'angles' to either impress you with the SUV's ability or scare you into getting back to the tarmac.
The other big addition to the new RS is the digital dashboard, it's a 10.25-inch display that offers redesigned, customisable layouts and includes everything from a full navigation screen to sporty red dials to reinforce that you're behind the wheel of an RS vehicle.
With that in mind, we engaged 'sport mode' and took the Kodiaq RS on several challenging rides around the open span roads that circle Kaukapakapa.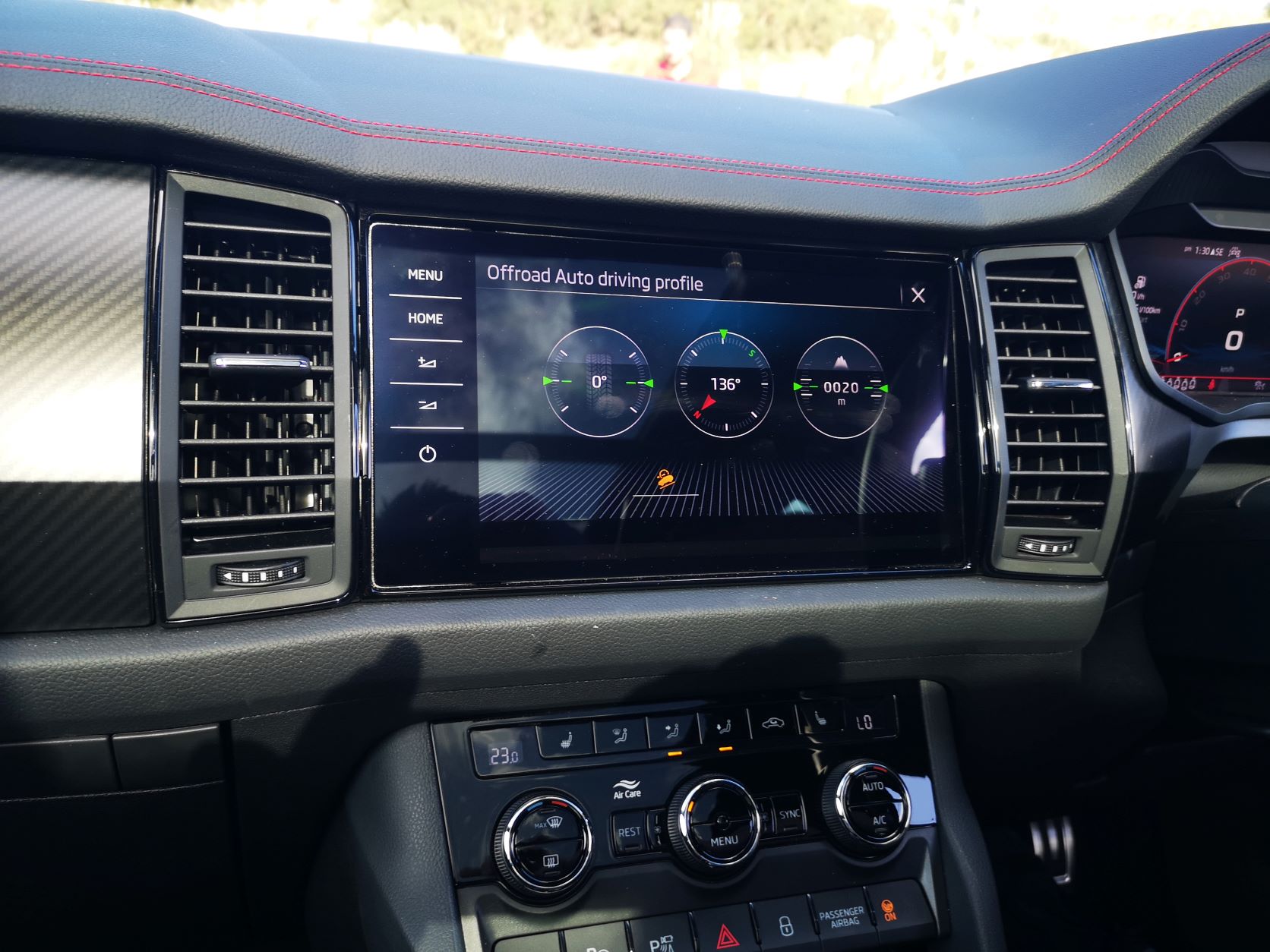 Under heavy acceleration, there is a satisfying burble that joins you in the cabin. It may very well not be legit in terms of the cc's it portrays, but the sporty sentiment behind it is more than welcome.
Regardless of its diesel power, one of the things that really impressed me with the old Kodiaq RS was its performance (and not in sheer power terms). I'm pleased to say that the new RS didn't disappoint either. In fact the lighter nose just made things a hell of a lot more entertaining.
The steering is progressive and as such firms up when the needle hits '11', and when you add in its Dynamic Chassis Control and the confidence of 4×4 traction, they all combine to provide better handling and agility in curves – plus there's a heart rate increasing level of speed on the straights.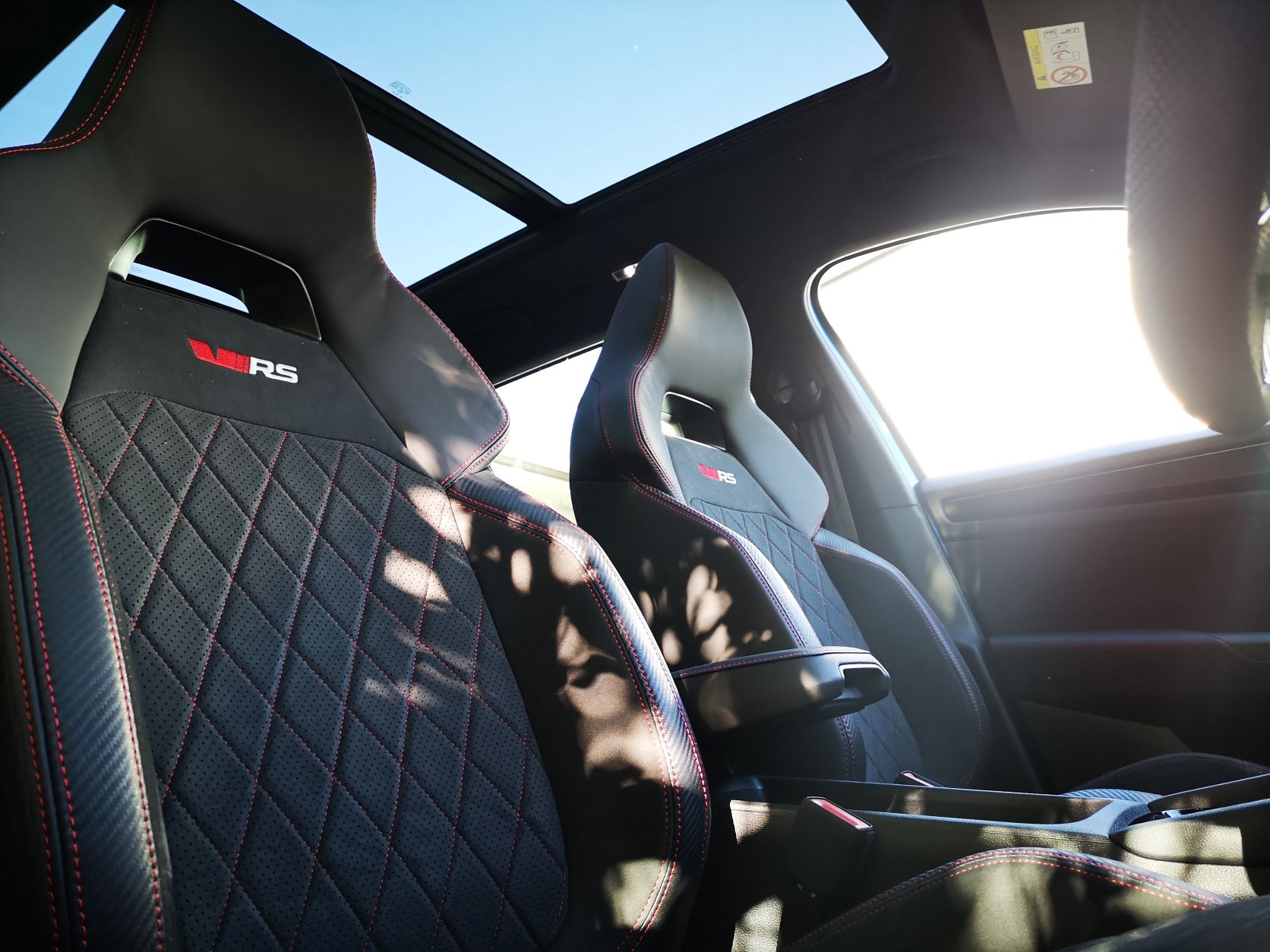 Even with the high seating position you don't get the sense of being thrown around when attacking corners that are 'ideally' to be taken at 35km/h, at the 'point and steer' responsiveness of the SUV meant that it gave some very low centre of gravity vehicles a run for their money.
In their infinite wisdom, Skoda has made this new Kodiaq (actually the new Skoda range) even safer for the team. In addition to the numerous assistance systems already available in the new KODIAQ, an enhanced version of Crew Protect Assist is also featured in all levels.
The additional radar sensors at the rear respond to vehicles that pose a collision risk. This new feature has additional radar sensors at the rear to respond to vehicles that pose a risk for a rear-end collision. Front Assist & Lane Assist come as standard across the entire KODIAQ range.
It's still 'clever' too, with a funnel for topping up the washer fluids, umbrellas in the doors, cargo nets and dividers for the rear and a scraper/magnifier on the petrol flap (it takes 95 by the way). Alas the torch has gone though.
In terms of family fun, the new Kodiaq RS is still up there. There's plenty of room for the team to go on a long run out of town and plenty of performance to make them sick in the corners (better to leave them at home when looking to re-enact the Nurbergring times). It's cleverer than before, and more connected too – trust me, you won't miss the torque as there's still plenty of action.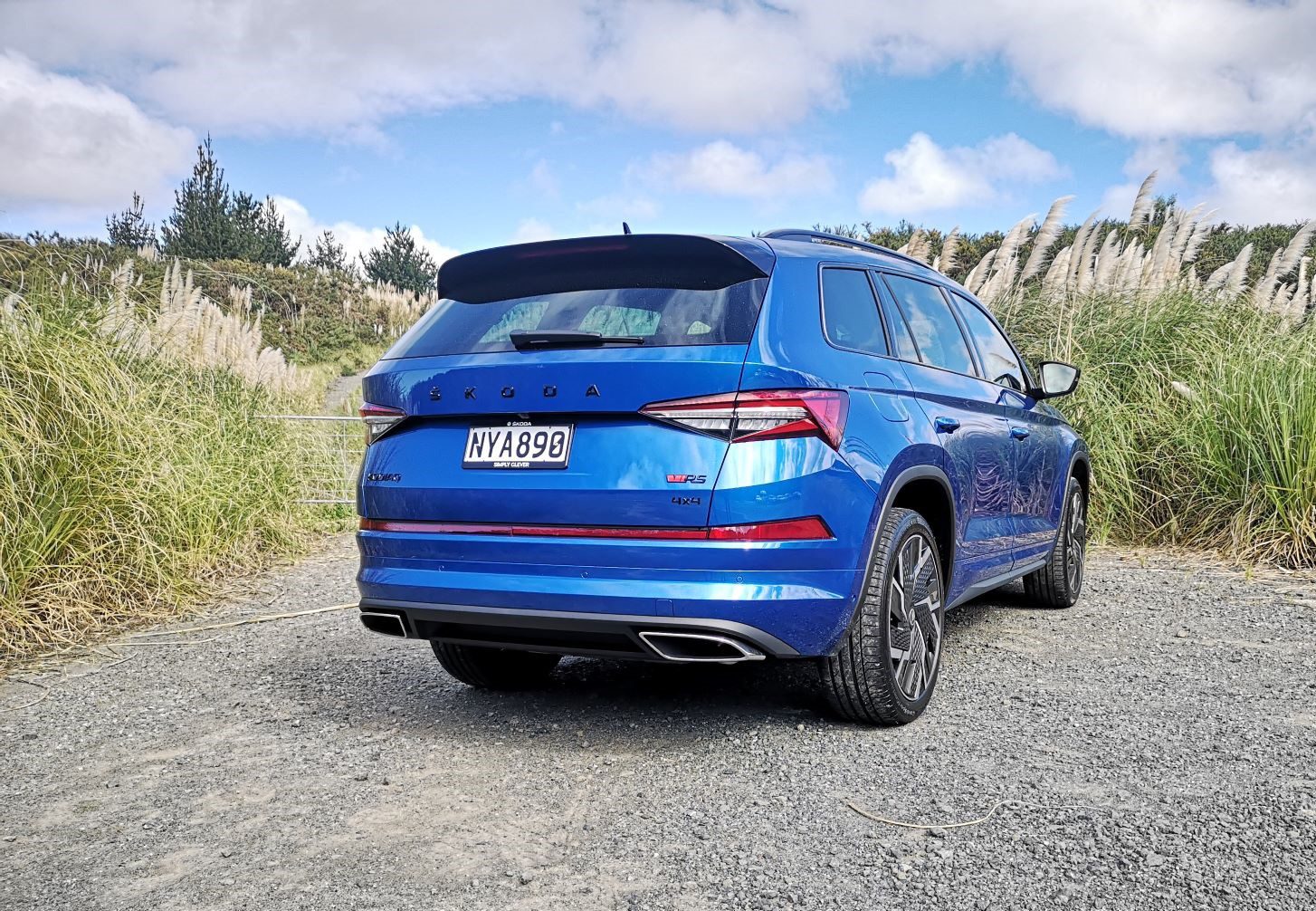 KODIAQ RS 180kW 4×4 is priced from $77,990 +orc and comes with a fully transferable, 5-year/150,000km warranty.