This week Skoda NZ unveiled their all-new, 4th generation Octavia at an intimate lunch in Auckland, it's got more space, better looks and is technologically advanced – 'Laura' approves.
In many ways we were quite lucky to see the new Octavia at all, what with the joys of restricted production and factory supply issues, a global chip shortage, Suez Canal blockages, rain and possibly the chance of a plague locusts (ok a bit dramatic at the end there), but the resourceful team at Skoda NZ were determined to give us an unveiling, even if it meant borrowing an RS model off of a customer! However, before the silk was pulled back, we got to hear all about the changes, and believe me, there's a lot.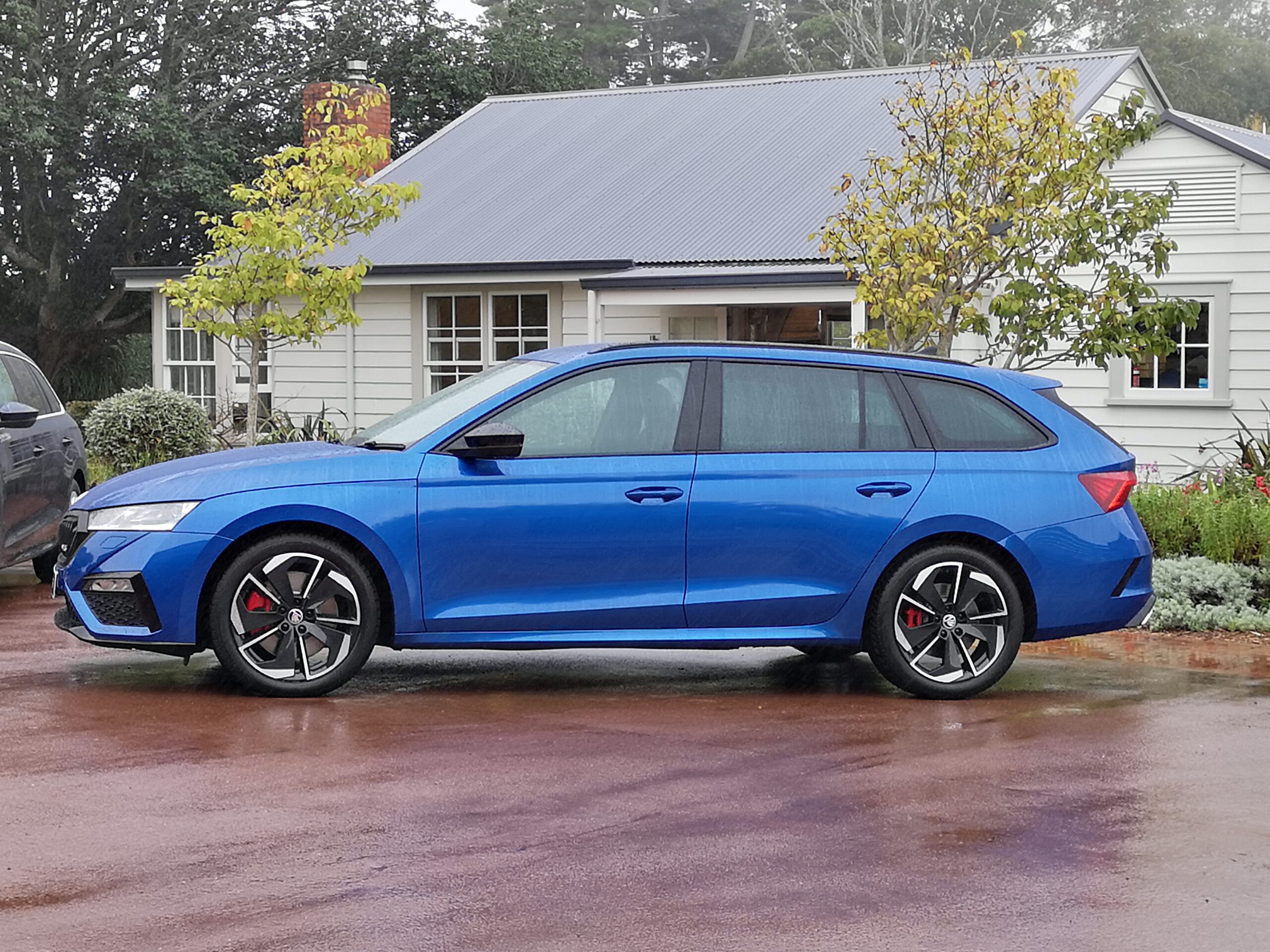 The Octavia nameplate dates back to 1959 (way before the Czech auto-maker became involved with the Volkswagen/Audi Group) and with over 6.5 MILLION global unit sales to date, it's evidently been a very popular model for Skoda in both the corporate and private buyers marketplace.
The latest generation, the 4th to be more precise, is 22mm longer than before and 15mm wider, and this all becomes very apparent when you venture inside, but let's not jump the gun, there's plenty to talk about with the exterior.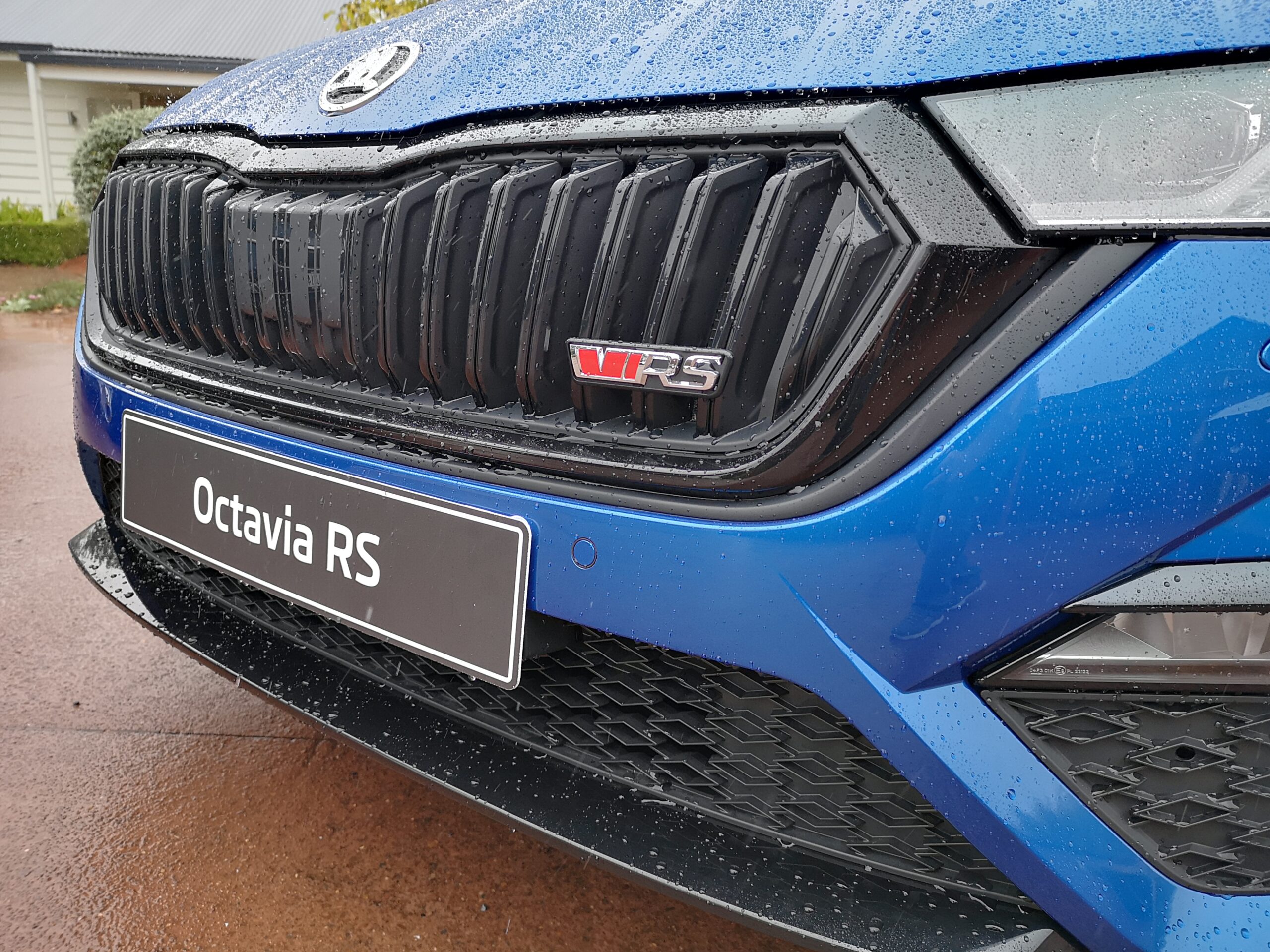 The Skoda signature grille is far more pronounced and extends out to meet new, narrow headlights that are LED and in the RS's case Matrix. DRL's are also LED and are straightlined with the 'Style' and L-shaped in the RS. The new Octavia's profile sports new wheel designs, a sharper tornado line that runs from nose to tail and more aero-dynamic roof rails – in fact the entire wagon now slips easier through the air with a 0.26 Cd.
The rear comes with an extended roofline spoiler, LED lights with crystal segments (a nod to the brand's bohemianess), SKODA lettering (moving away from the badge), virtual foot-pedal tailgate opening and chromed exhaust tips for the RS.
As for the interior, drum-roll please, the 4th Gen Octavia sports a whole new design and tech concept. The centre console is far less cluttered thanks to the Octavia's move to 'shift by wire' removing the bulky gearstick and electronic park brake. Buttons and switches have also gone the way of the dinosaur replaced by gesture-controlled dials and sliders. The Infotainment screen is a huge 10-inches and continues to offer ridiculously crystal clear camera views (now with area view).
The infotainment is 3rd generation MIB and can be controlled by gesture, proximity, touch, voice or by Laura (just don't tell the wife). "Ok Laura" is the new Skoda voice assistant that will tend to your vehicle and navigation needs – it's 'normal language' directional and easy to use, however, if your partner's or vehicle owner's name is Laura I feel that life is going to get very interesting.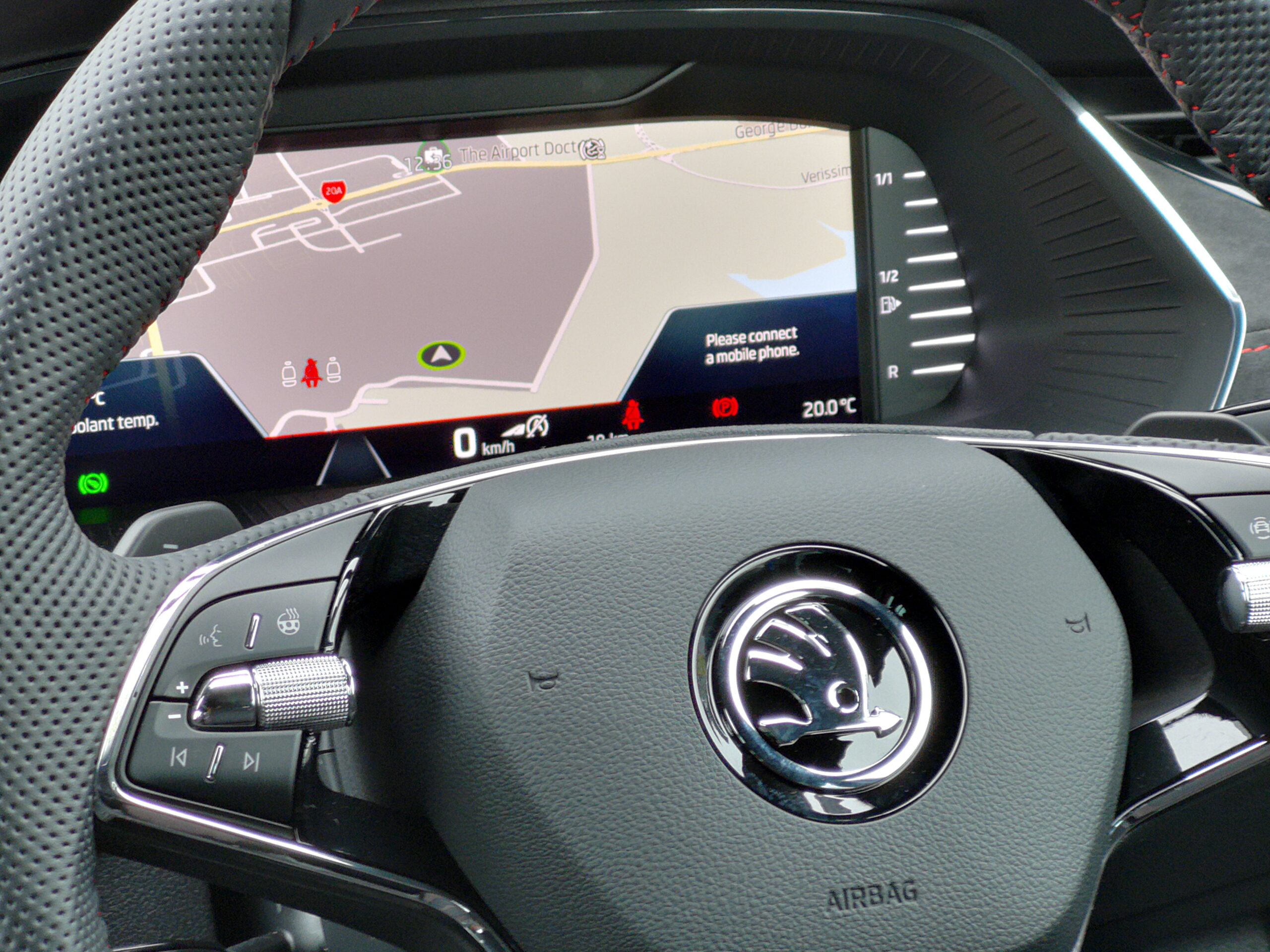 A/C is triple zoned and also offers simple directions such as 'warm my hands/feet' so no more need to work out where to point heat/cool direction. The steering wheel has been upgraded to a two-spoke 'Style' and racing three-spoke in RS, the switches (which although there are many are just about right) are haptic, it's heated too. The seats are heated (and vented with the RS), AND there is a Certified Ergonomic option that massages you too.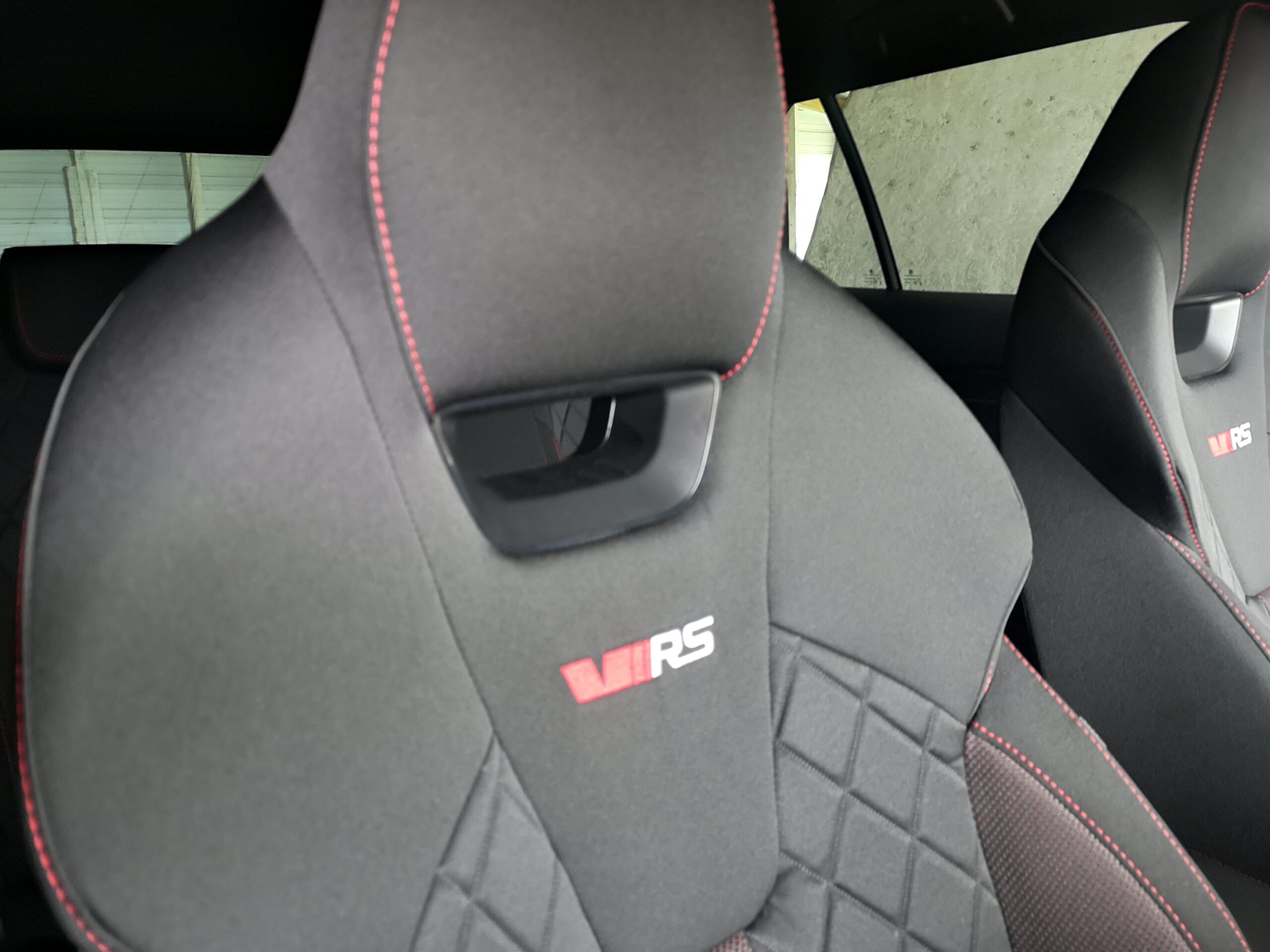 The Octavia's got 5 USB-C connectors PLUS wireless connections (Qi) and charging. The Head-up display is clear and also has a snow-mode to change its colour. Also, there are multiple mood-setting ambient colour names to play with.
As I said before, there's more room inside for both passengers and luggage, 640L-1700L for the latter (or you if you so choose). It's a very spacious mid-sized wagon.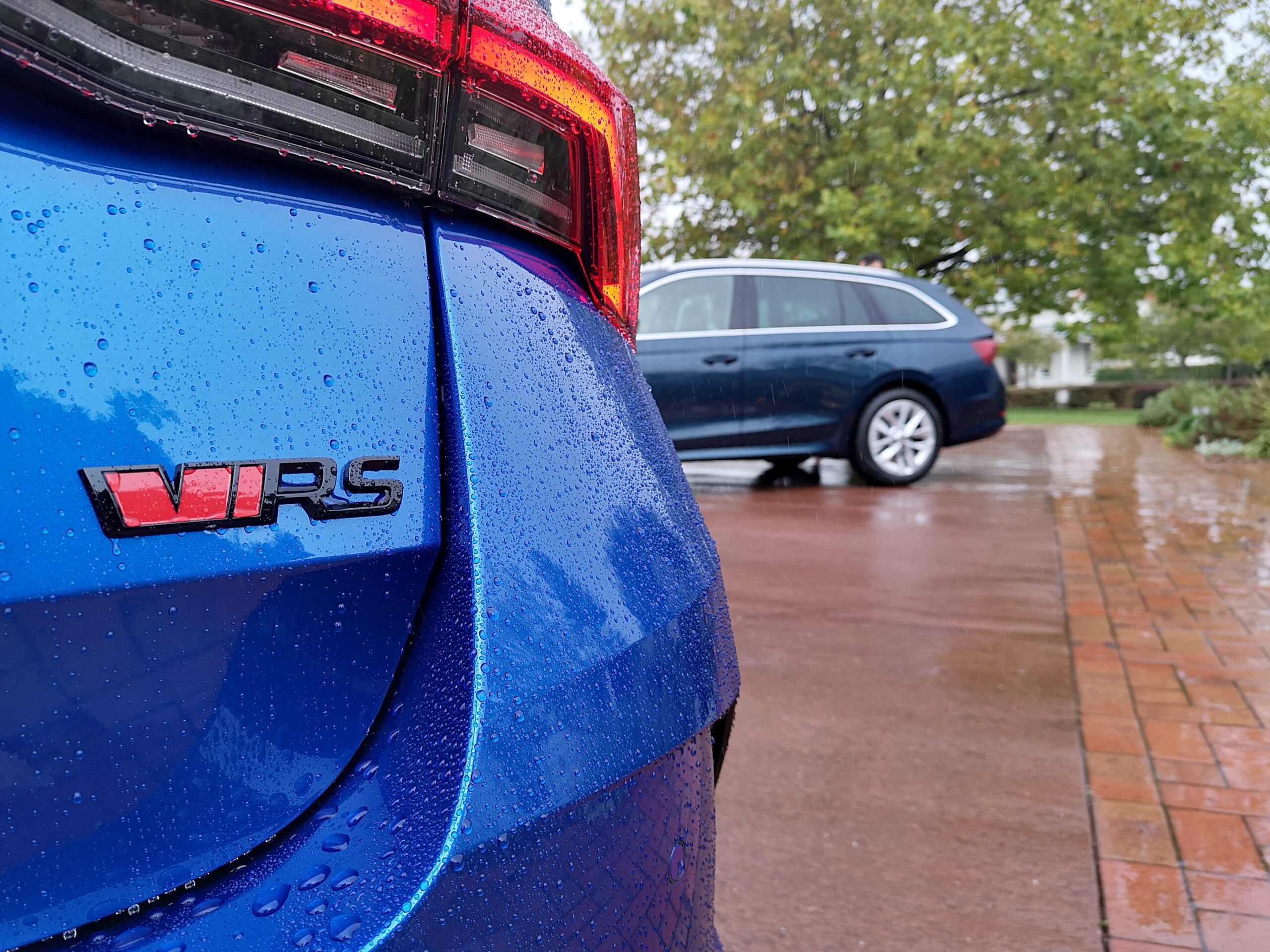 The new Octavia comes with in two options, Style or RS (that's Simply Clever) and two powertrain variants a 1.4 TSI (110kW/250Nm) married to an 8-Speed Auto giving 9.1s 0-100km and 5.7L/100km OR a 2L TSI married to a 7-Speed DSG giving 6.7s 0-100km and 6.6L/100km.
We unfortunately didn't get to drive the new Skoda NZ Octavia this time, but we're in the queue to get our hands on one when they arrive – fingers crossed it will be soon.