The expressway from Auckland to Hamilton (and beyond) is a wonderful thing (aside from the roadworks of course), so why does it feature in this week's Tarmac Tantrum I hear you ask? Well, because the left lane is evidently faulty that's why!!
The SH1 is long and relatively straight, smooth in parts, links a few big cities, and in a stroke of genius, there are even sections of this (newish) two/three lane highway that you can legitimately set your cruise control to 110km/h and watch the km tick away – or not as I found out on my recent trip to and from the 'Tron.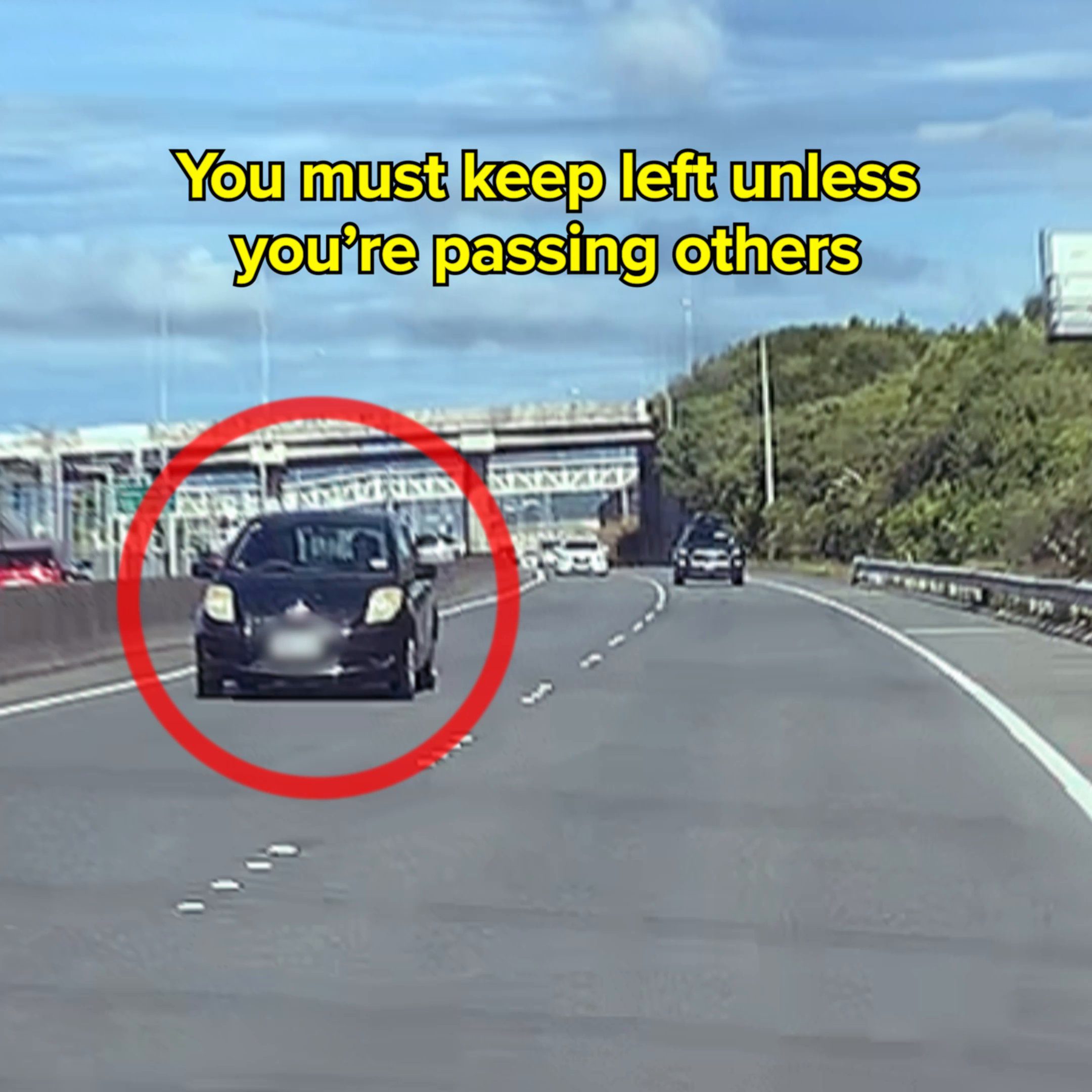 You see, for some inexplicable reason, there are a number of Kiwi motorists that are averse to using the left lane. Opting for the central (on the 3 lane part) or right hand lane regardless of their speed or if the road ahead is free and clean. It's frustrating, dangerous, unnecessary and Pi###s me off.
It should be a generally accepted rule that the left lane is for slow and merging traffic, while the right lane (or lanes) are for overtaking, i.e. overtake and slip back to the left when safe to do so. So the hugging of the right lane I witness, regardless of what is ahead or behind you, really irked.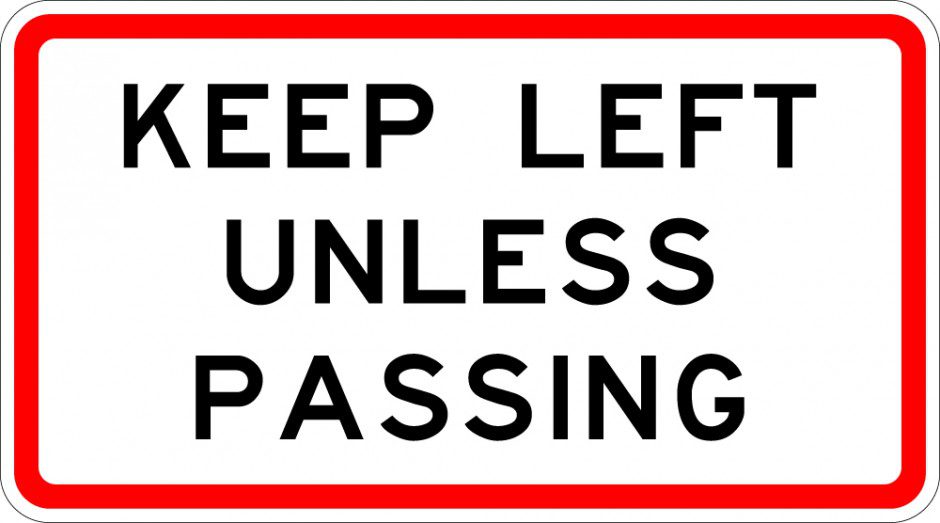 What's more, if it was a one-off I guess I'd laugh it off, I'd have undercut and maybe glared a little on the way past, but on a short run from the Tron back to Auckland, it seemed like every few kms, more the norm than the exception!
Now, don't get me wrong, there are many things that the UK does badly, but 'keeping left' is not one of them. Sure I can recall moments when I 'forgot' or stayed a little too long on the right, but rest assured there was virtually always some kindly driver behind me that would happily encourage me to let them by, with a gentle flash, a beep of the horn or a friendly wave or the finger (the middle one).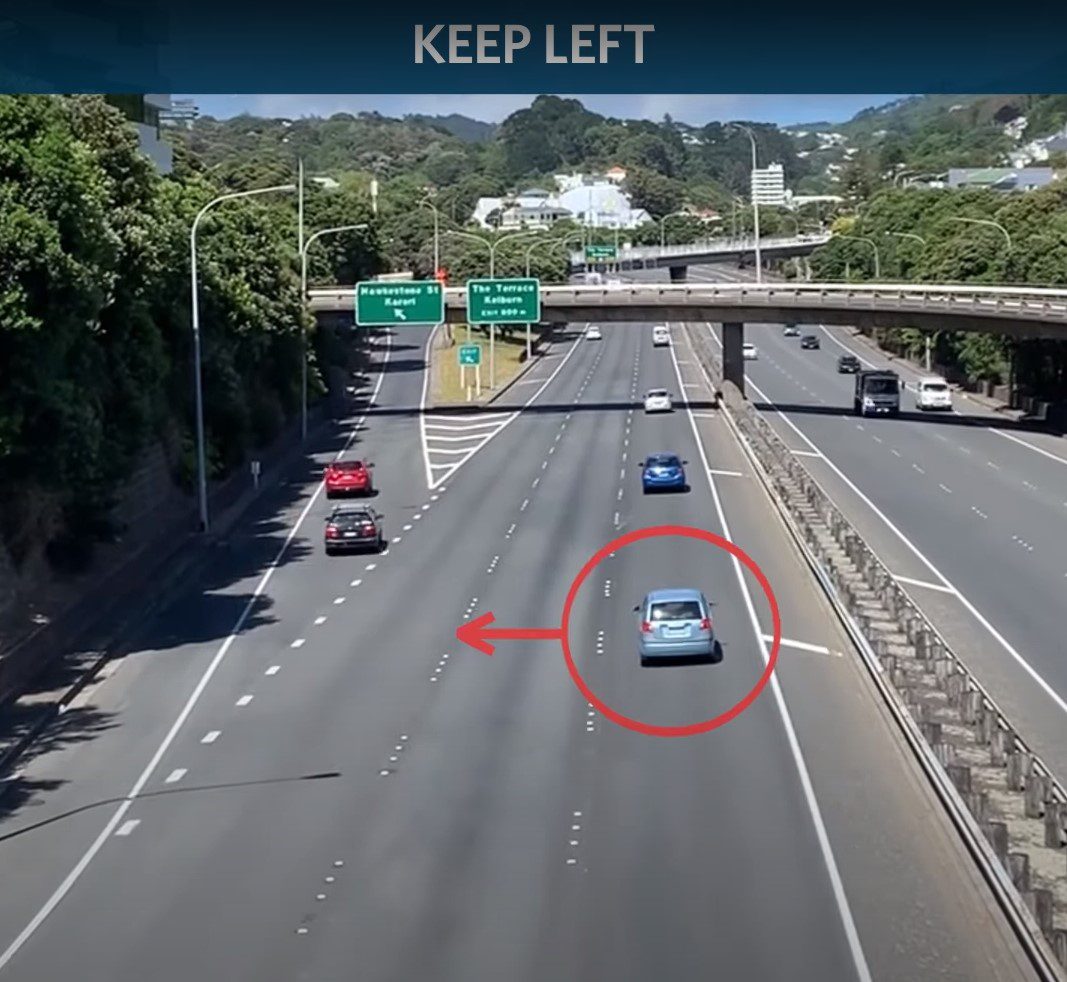 Oddly, 'keeping left' is actually the law in NZ, however, despite Waka Kotahi's relentless attempts to inform us (I think they put up a Facebook post or two), the LAW has evidently fallen on deaf ears, and doesn't seem enforced anyway! (Surely this is low hanging fruit and easier to Police than phone use, speeding, seatbelts, and many other traffic offences?)
So let me help out. According to Land Transport (Road User) rule 2004:
2.1 Keeping left
A driver, when driving, must at all times drive as near as practicable to the left side of the roadway unless this rule otherwise provides.
If a driver's speed, when driving, is such as to impede the normal and reasonable flow of traffic, that driver must, as soon as is reasonably practicable, move the vehicle as far as practicable to the left side of the roadway when this is necessary to allow following traffic to pass.
A driver may drive in the right lane in the direction of travel when driving on a multi-lane road if:
the driver is turning right, or making a U-turn from the centre of the road, and is giving the prescribed signal of that driver's intention to turn right; or (b) the driver is passing; or (c) the left lane is unavailable to the driver; or (d) the driver is required by any provision of this rule to drive in the right lane; or (e) a variable lane control downward-facing arrow sign indicates that the driver must drive in the right lane; or (f) the driver is avoiding an obstruction; or (g) the traffic in all other lanes is congested; or (h) the traffic in every lane is congested.
There are penalties here in NZ too (who knew).
Fail to drive as near as practicable to the left of the roadway 20 demerits and upto $1,000 fine. Fail to allow impeded traffic to pass is also 20 demerits and upto $1,000 fine. So move the F$$$ over.
Over and above the odd FB post there are road signs that have been erected in certain stretches of our highways advising you to 'keep left unless overtaking' but so 'kin what, if a car drives in the right hand lane and no cops are watching – did it really drive there? Yes, because I was behind it!
While we're at it, here are another few Penalty and infringement nuggets. 2.2(2)(a) Fail to move into slow vehicle bay. $1,000. 2.2(2)(b) Fail to continue in slow vehicle bay. $ 1,000. 2.3(1)(a) Use of unavailable lane. $1,000. 2.3(1)(b) Use of lane to right of centre line unless passing. $1,000. 2.3(1)(c)(i) Inappropriate use of right-hand lane of 3-lane roadway $1,000. 2.3(1)(c)(ii) Inappropriate use of centre lane of 3-lane roadway. $1,000.
So for those that saw my flashing and finger wagging in their rear view mirror, consider me 'saving you a fine and demerits.' Simply thank me and MOVE TO THE LEFT.