Opel Mokka-e and Corsa-e first drive and NZ pricing 
To some, Opel will be a relatively unknown car brand, however, this chic German brand has been around for over 120-years, is part of the huge and expansive Stellantis network, has a historical car park full of mouthwatering and ultra desirable models and its lightning bolt 'blitz' logo is a perfect statement for its new focus, electrified and low emission vehicles. We attended the NZ launch of the Mokka and Corsa to find out more.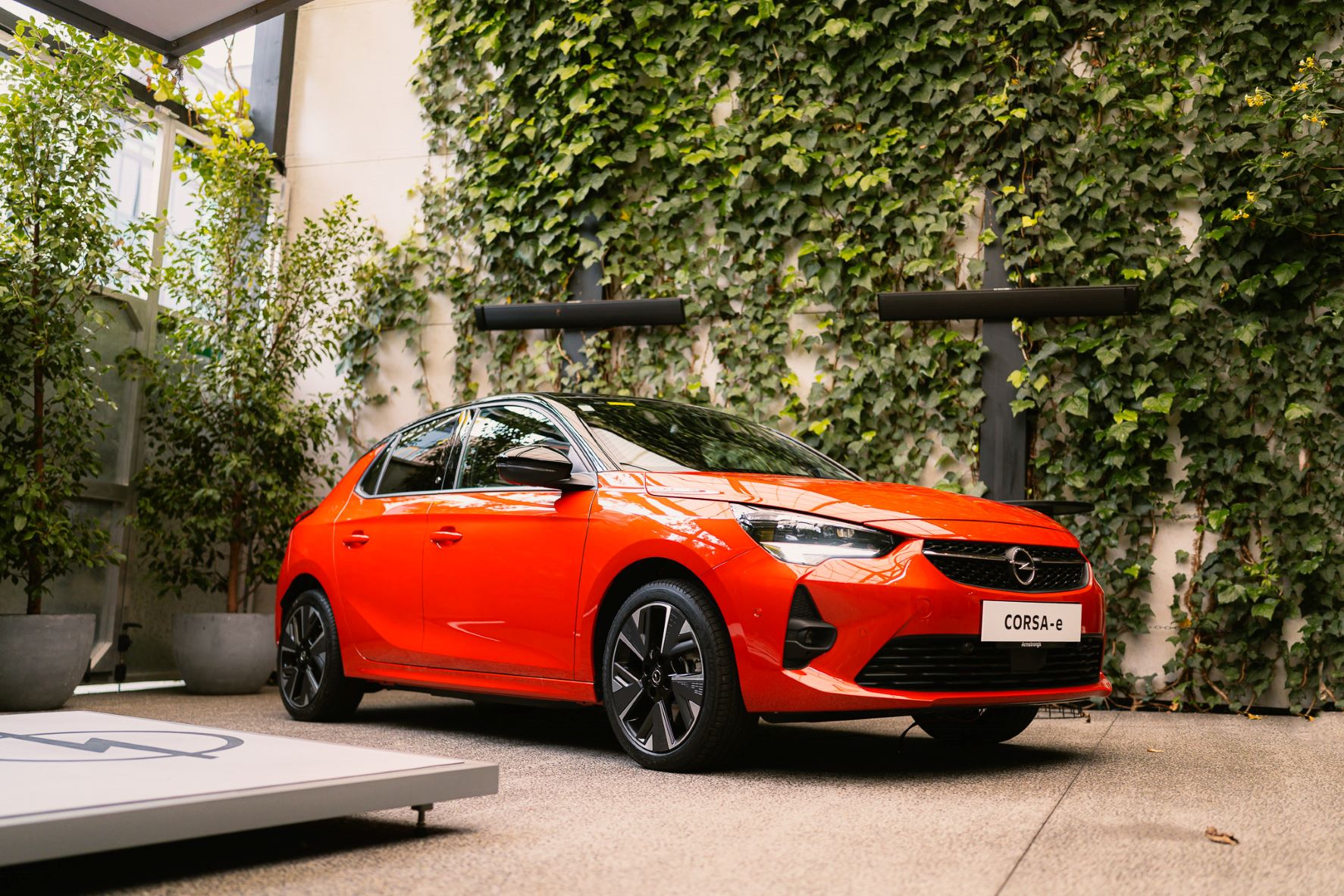 According to Opel, when it comes to the environment and air pollution us Kiwi's are incredibly conscious of our place in the world and what's expected of us, and around a whopping 75% are keen to do the right thing when it comes to lowering CO2s, however, we're apparently not sure about what or how to do it. It would appear that we still love our modern and sporty vehicles, but have a keen eye on finance too. And that's where Opel sees the gap.
Opel is a detox brand, offering low or no emission vehicles that are bold and pure in design, eye-catching and yet are affordable. It is a proudly 'modern German' brand that oozes greenovation (green+innovation) and now boasts being the lowest emission German brand (and has a range of vehicles that emits half NZ's average CO2 current footprint) while being Germany's fastest growing brand too. Have I got your attention?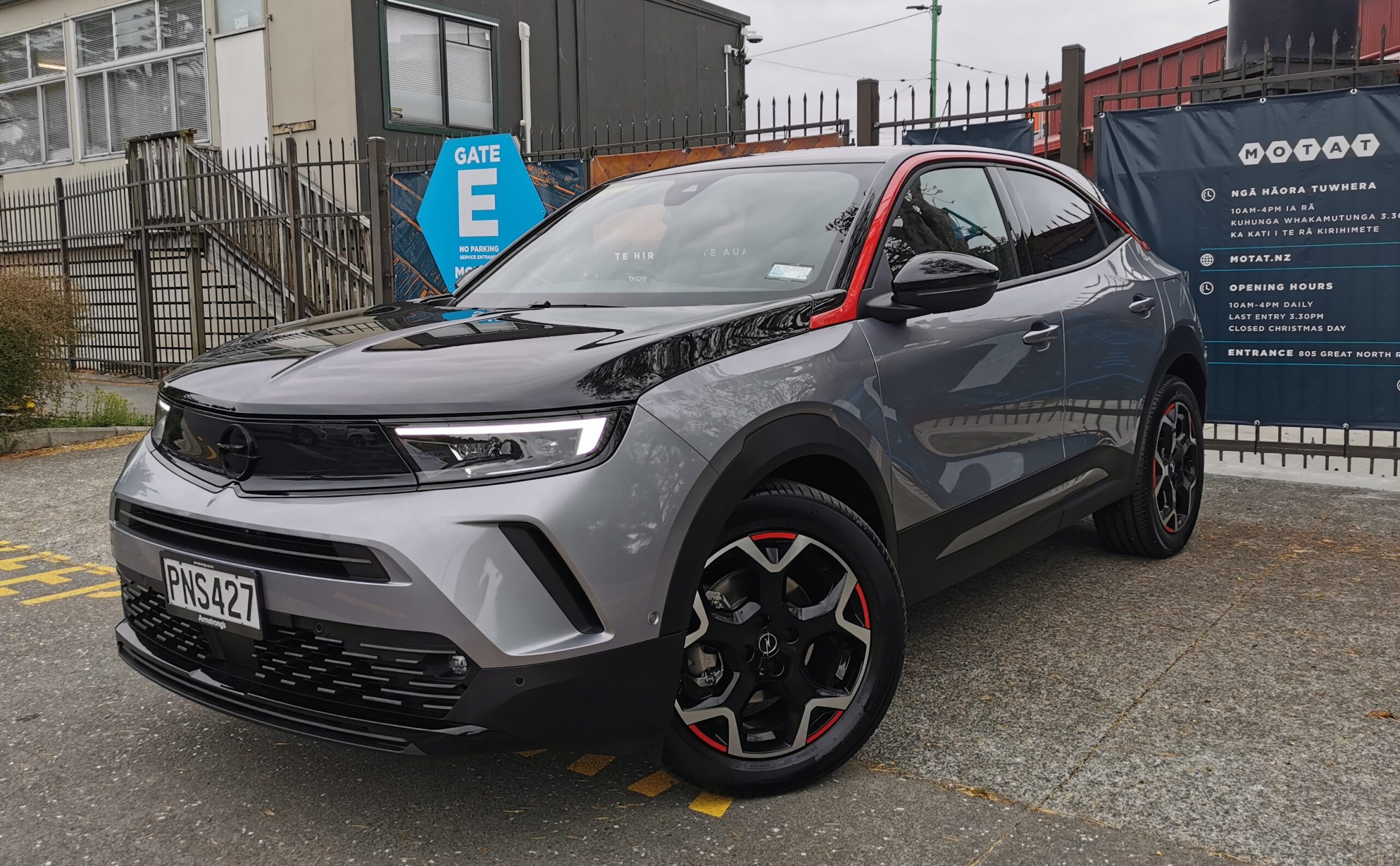 As noted before, for the initial NZ launch Opel have unveiled two models, the Corsa (and Corsa-e), a compact 4-door hatch that's big on style but small in emissions and the Mokka (and Mokka-e) a funky and chic, city-dwelling small SUV – both models come with petrol of electric (or Elektrisch if you're looking for some Euro flair) and all come with some form of NZ government clean car rebate.
The Corsa is both Germany and the UK's best selling small which should be testament to its overall appeal right off the bat. The petrol-powered (1.2L Turbo 96kW/8-speed automatic) Corsa SRi showcases Opel's bold and pure design, with plenty of flowing lines and curves to keep the creatives very happy. For instance, the headlights are IntelliLux LED Matrix, the wheels are 17-inch black diamond cut alloys and the roof is black.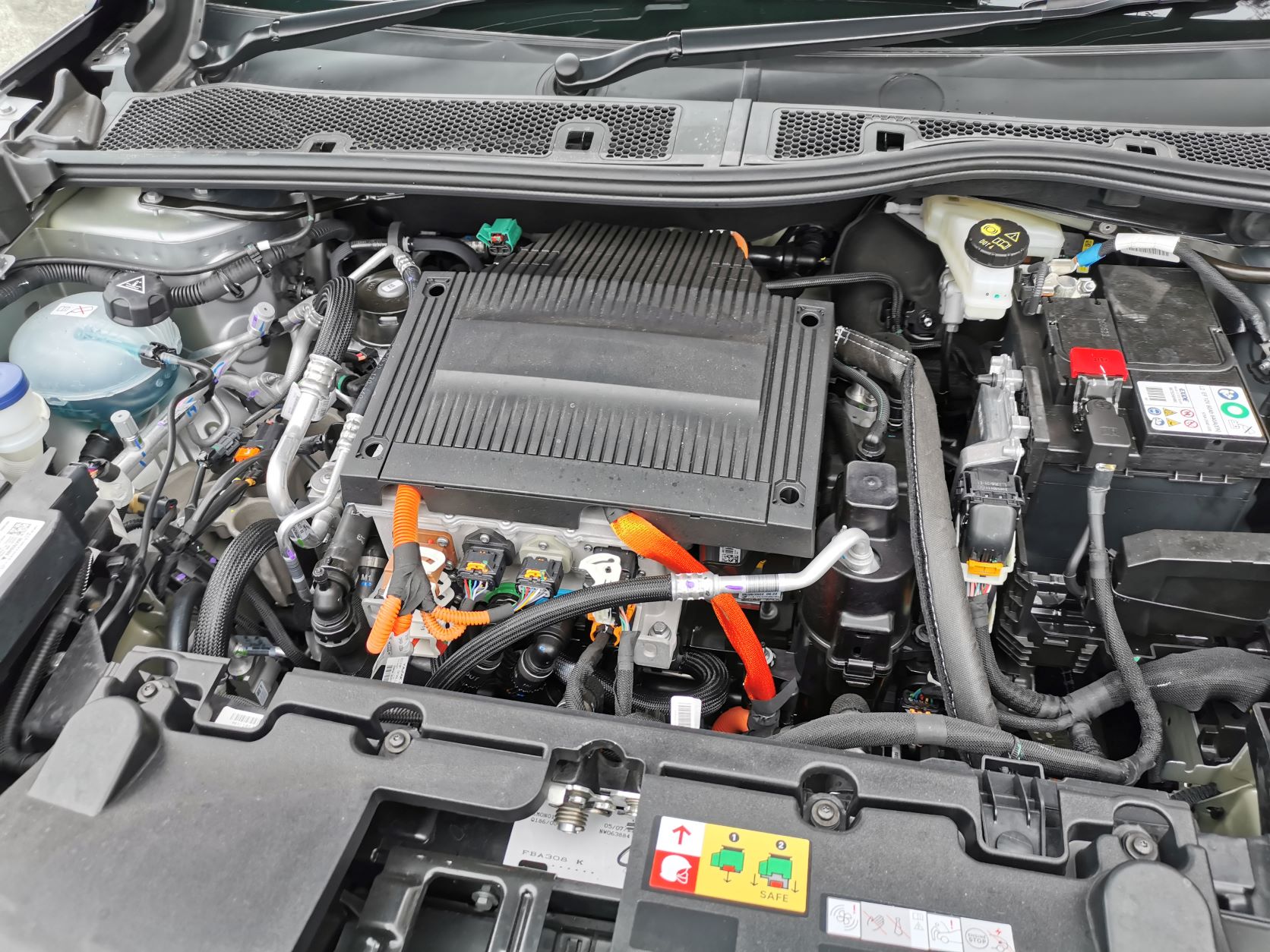 But step inside and you get a spacious hatch that's visually uncluttered and yet loaded with technology, including a 7-inch digital instrument cluster, a 7-inch central touchscreen with Navigation and a list of driver and safety aids that makes you wonder how they squeezed them in.
The Corsa-e SRi comes with all the above plus Adaptive cruise control, Lane Positioning Assist (semi-autonomous), the alloys are now two-tone and the steering wheel is heated, AND, it also introduces electrification. Yes, the new Opel Corsa-e is fully electric, creates 100kW of power and offers 383km of range – Elektrisch go-karts eat your bratwurst out.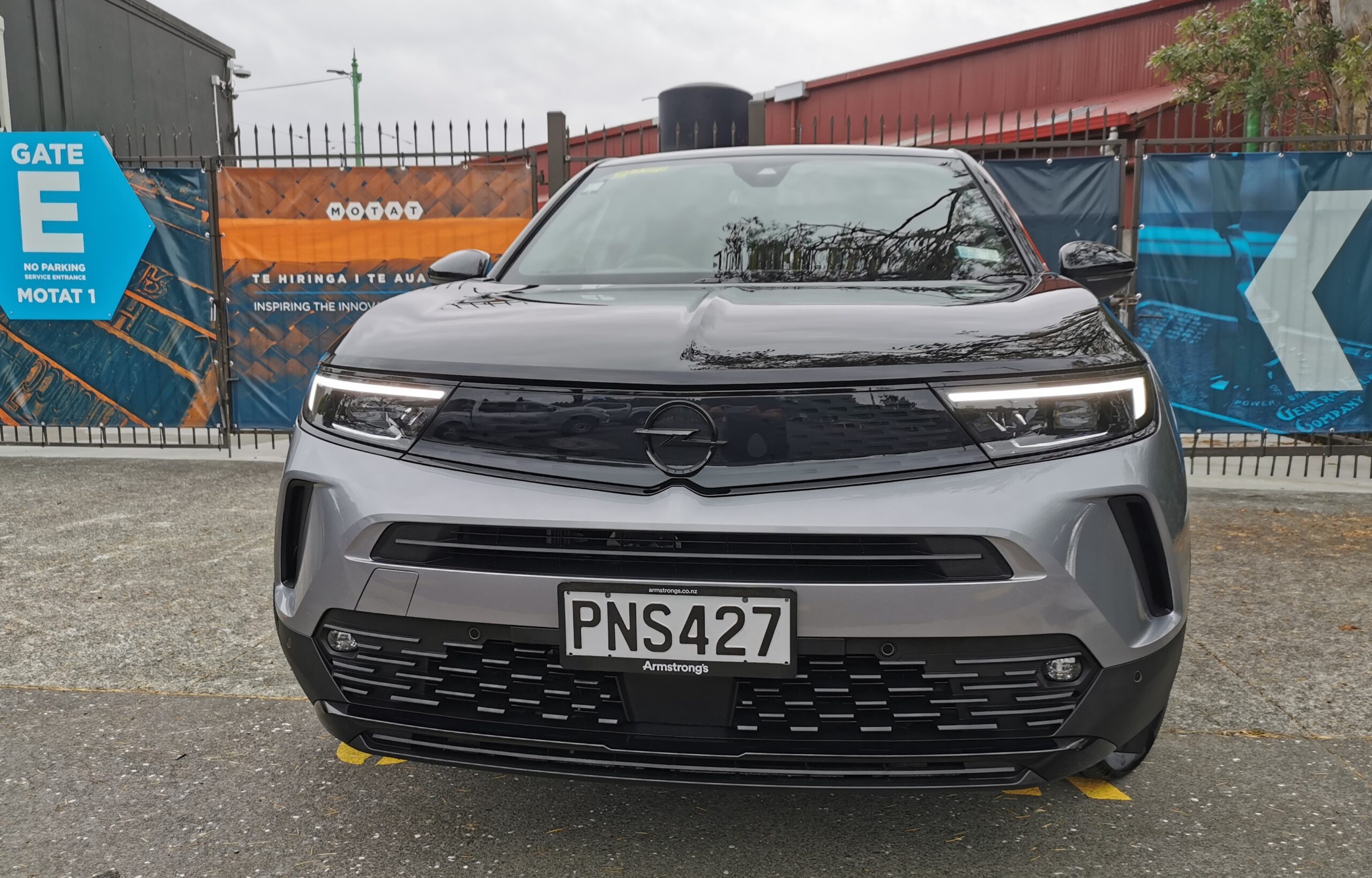 This brings me on to the new Opel Mokka and Mokka-e. The 'less normal, more Mokka' Mokka has been inspired by their GTX concept vehicle and is a real head turner. It boasts the brand's pure and bold design philosophy and showcases their 'Visor' face, a sleek panel that hides the myriad of camera and radar technology.
Again the exterior lines are clean and flowing but like I said before, hard not to demand a second glance. The interior comes with (amongst other things) AGR-certified seats for extra comfort and support, modern and upmarket finishes and (should you go SRi), a 12-inch digital instrument cluster and 10-inch central touchscreen with Navigation.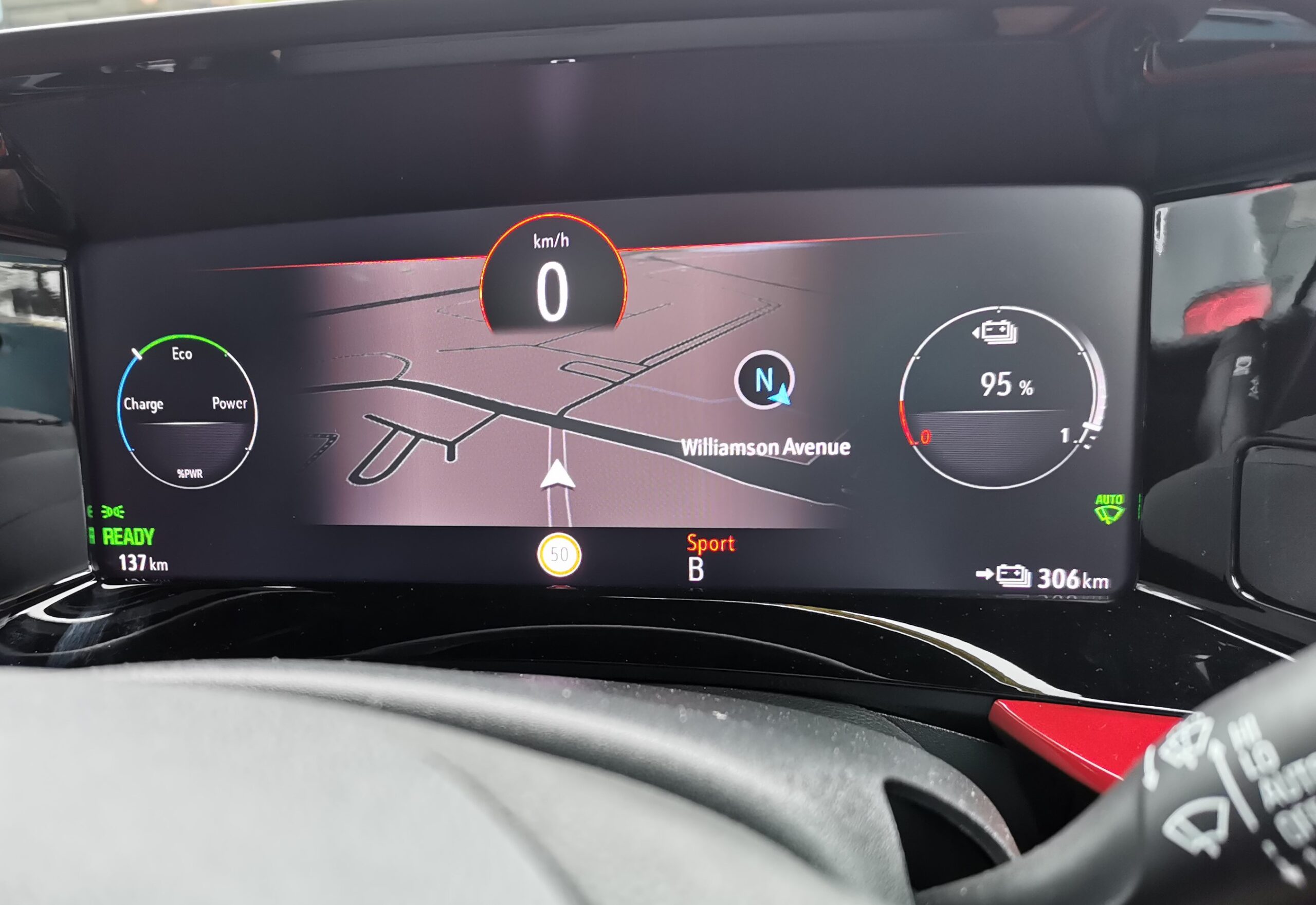 There are three models in the Opel Mokka and Mokk-e line up, with the Edition offering a petrol-power 1.2L Turbo Petrol 96kW/8-speed automatic and a few less toys, an SRi, with the same ICE engine and all the bells and whistles, and a Mokka-e SRi with added Elektrisch – Fully Electric 100kW and 363km of range.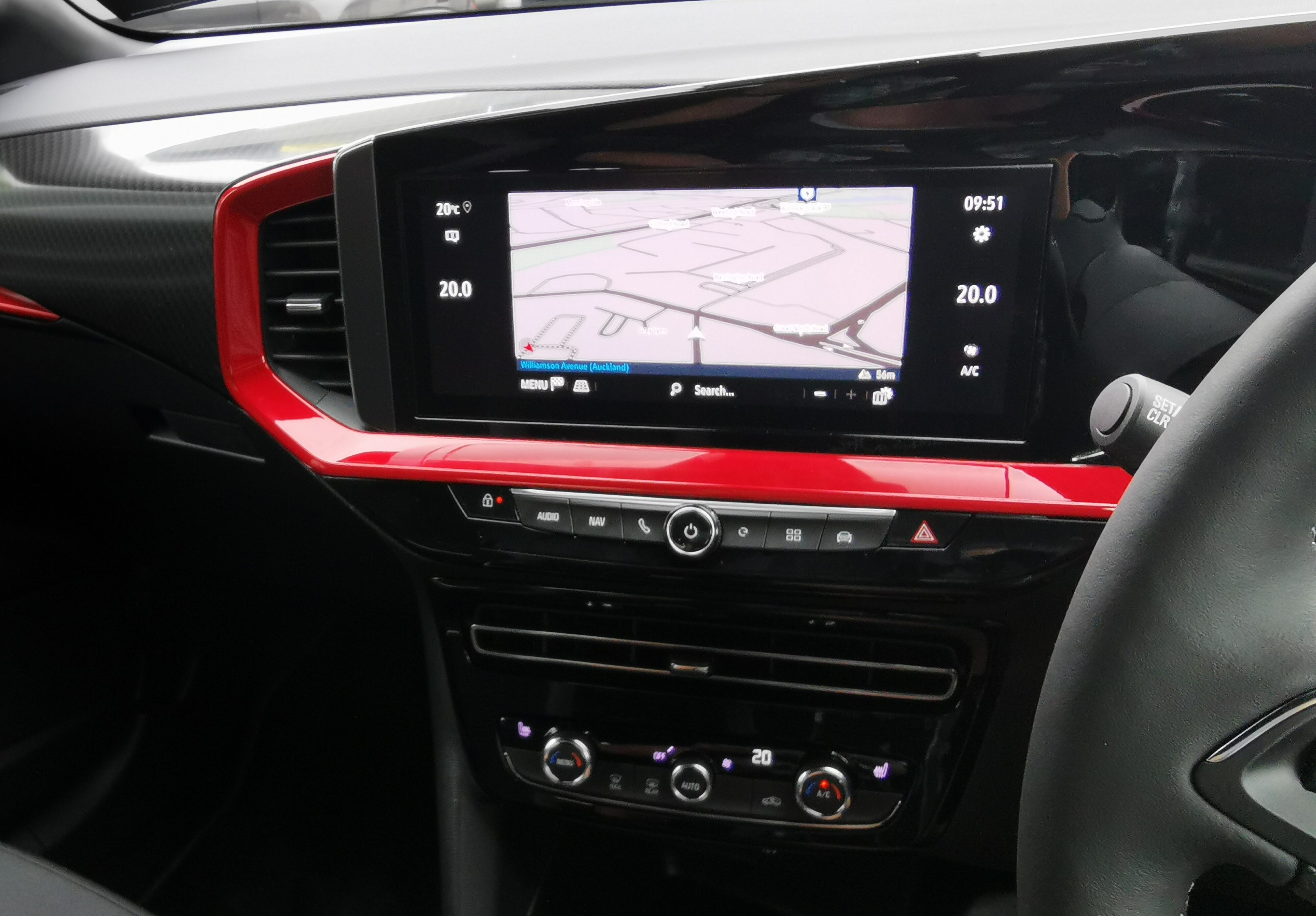 Time for test drives was kept at a minimum so unfortunately I didn't get chance to get behind the wheel of the Corsa (more my issue than Opel's), but my quick trip in the Mokka-e had me flicking through the driving modes to Sport and using the more regenerative braking B mode on the 'transmission'.
Despite the Mokka-e's obvious funkiness (yes I'm soo hip) the first thing you notice when getting into the small SUV is just how comfortable the seats are. Yes they've been certified to be great, but they're the perfect blend of support and softness. From there on in, it's a modern, electric driving experience that's both agile and zippy (or is that nippy).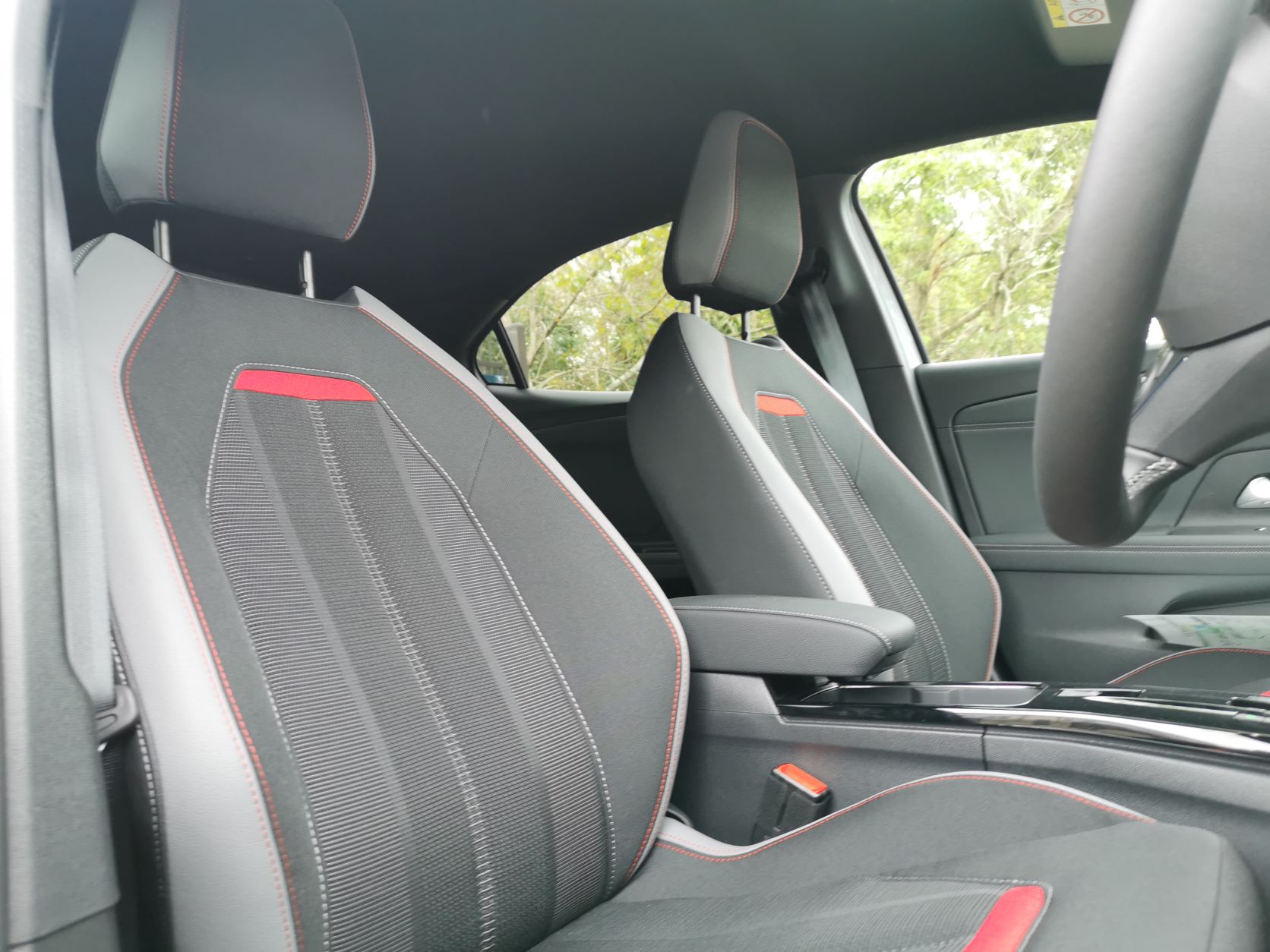 As expected there's a lot of technology available at your fingertips, but it's also easy to visually bypass this and simply drive. Visibility itself is good, with a big windscreen and reasonably slim A-pillars, reversing camara's offer all round views and there are numerous beeps and alerts to ensure you don't scrape this chic Euro model.
Suspension is soft enough to absorb any speed bumps and it's elevated enough so as not to rub its lip on them either. Steering around the town (which is all I did) is light and the turning circle is tight, especially for an SUV (albeit compact). Being electric, the feeling of acceleration is more acute, but it's by no means a sports car, and in terms of range, my brief encounter barely made any of the range forecast numbers move.
Admittedly, the time behind the wheel of the Opel Mokka-e was but a mere taste but I can say that it left me wanting more, which is obviously a good thing (I'm booked in for more next month), and with two Opel nameplates available now (of which 85% of the first boatload already sold), two more to follow next year and another 8 up their sleeve, maybe more from this gem of a brand is what we're going to see.
NZ pricing – Corsa/Corsa-e $36,990 – $59.990. Mokka/Mokka-e $38,990 – $69,990.