PRESS RELEASE
The globally successful ŠKODA KODIAQ has now been updated, further developing the emotive design and improving its aerodynamics. The new KODIAQ offers additional off-road features, increased comfort and sustainable materials, advanced engines with lower fuel consumption and emissions, and a -collection of smart solutions. The range topping KODIAQ RS has not only had a visual makeover but has also been given a new, more powerful TSI engine. The updated KODIAQ is expected to be available from early 2022.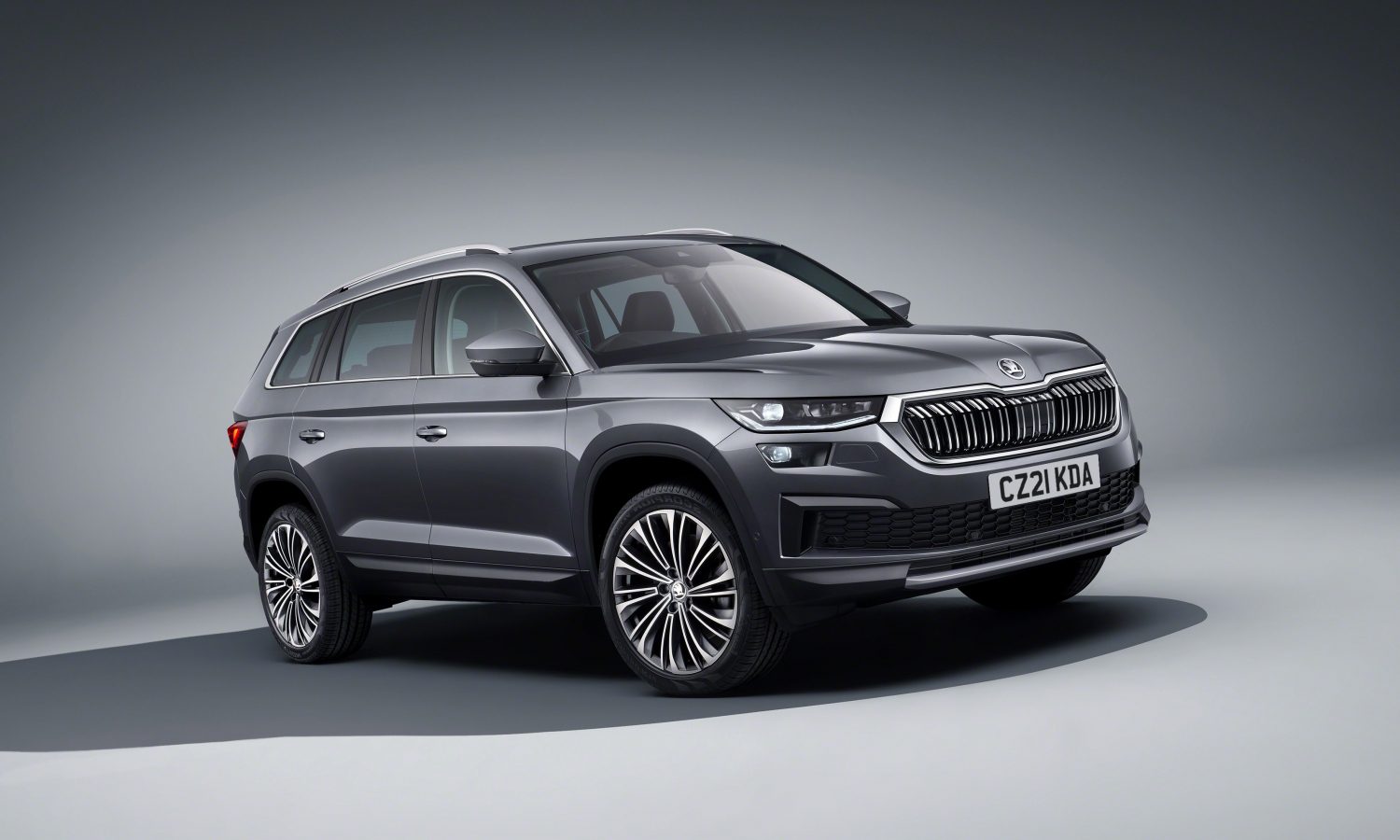 Rodney Gillard, ŠKODA New Zealand General Manager, said: "The KODIAQ was a game changer for ŠKODA in New Zealand when it was first launched in 2017, so we are excited to be introducing the newly refined model into the range now. KODIAQ was our brands first 7-seat large SUV, and it has proven hugely popular with buyers in NZ thanks to its remarkable practicality, ample space, comprehensive range of safety and assistance systems, and value for money." Our ŠKODA range is "Designed in Europe, yet made for New Zealand".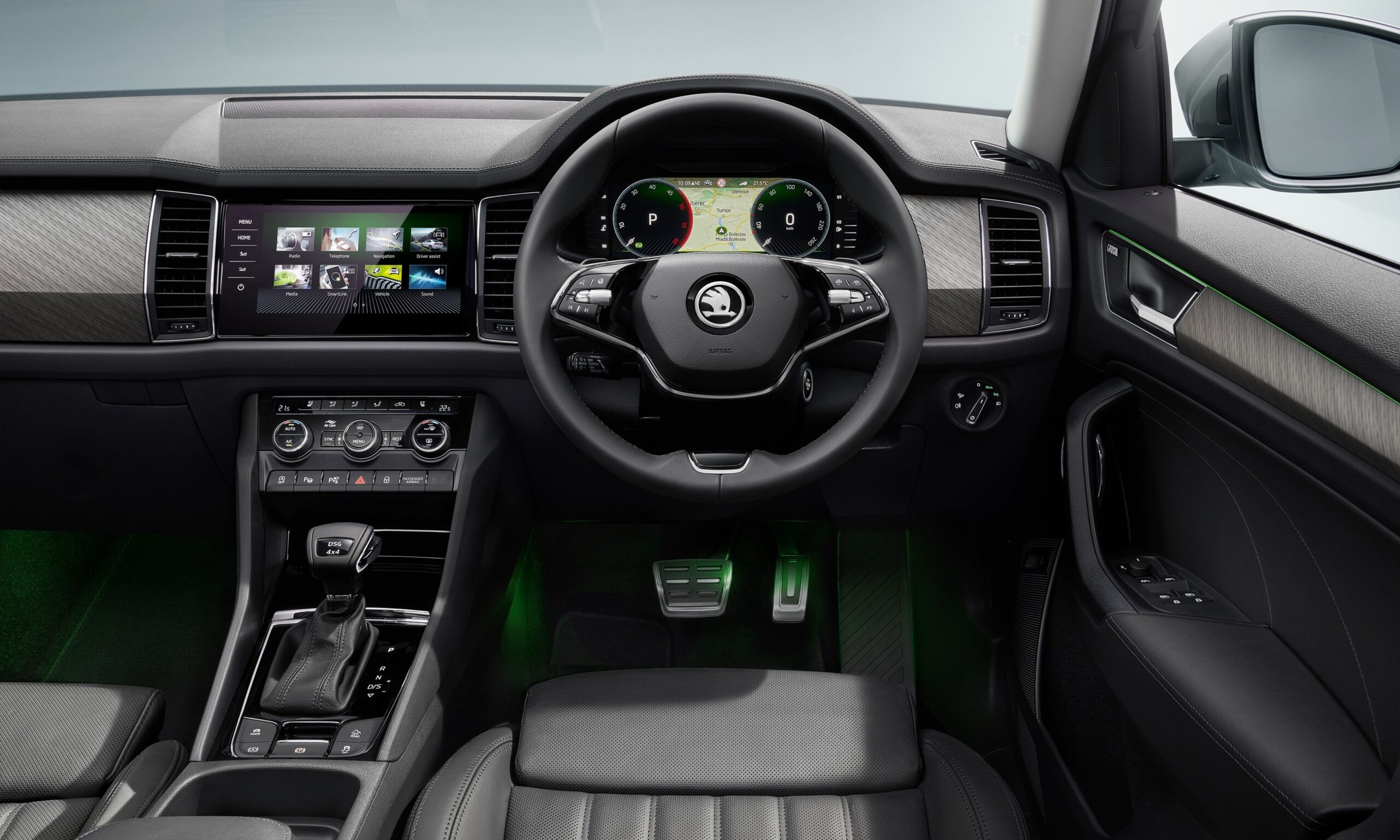 Exterior: redesigned front, and more rugged look
ŠKODA has made specific modifications to the new KODIAQ's appearance, lending the successful SUV an even more rugged look, while also optimising its aerodynamics. The car's visual presence is reinforced by the elevated and striking bonnet, along with the newly designed, more upright front grille. Full LED Matrix headlights come standard for the Sportline and RS, while being optional for the Ambition and Style. Rearranged fog lights are significantly slimmer to create a distinctive visual feature, even in the dark. New alloy wheels have also been added to the range, including the 20-inch SAGITARIUS alloy wheels with removable covers to improve aerodynamics for the top-of-the-range RS.
Interior: further comfort features take the interior to a new level
Inside the new KODIAQ, ŠKODA has taken the look and feel up a level by providing modern visual touches that include new decorative strips, additional contrasting stitching on the dashboard and door panels, and the LED ambient lighting.
For the first time, the range of options for the large SUV includes ergonomic, perforated-leather seats with multiway electric seat adjustment, ventilation and massage function. There are 2 USB-C ports in the front, one in the rear and one on the rear-view mirror. A 2-spoke leather multifunctional steering wheel is available for the Ambition and Style, while the Sportline and RS offer a 3-spoke sports leather heated, multifunctional steering wheel with DSG paddles.
Connectivity: advanced infotainment and enhanced CANTON sound system
The new KODIAQ offers two infotainment systems across the range – BOLERO and COLUMBUS. The BOLERO infotainment system, featured in the Ambition, offers an 8-inch touchscreen, while the COLUMBUS, featured in the Style, Sportline and RS, measures 9.2 inches. Digital Dashboard comes standard in the Sportline and RS and features a 10.25inch display that offers redesigned, customisable layouts. Smartphones can be paired using Wireless Smartlink technology, Android Auto or Apple CarPlay and wireless smartphone charging is featured in all variants.
Improved assistance systems add to the new KODIAQ's safety credentials
In addition to the numerous assistance systems already available in the new KODIAQ, an enhanced version of Crew Protect Assist is also featured in all levels. The additional radar sensors at the rear respond to vehicles that pose a collision risk. This new feature has additional radar sensors at the rear to respond to vehicles that pose a risk for a rear-end collision. Front Assist & Lane Assist come as standard across the entire KODIAQ range. Progressive steering is available for Sportline and RS and an optional feature for Style. This feature provides the ŠKODA KODIAQ with better handling and agility in curves.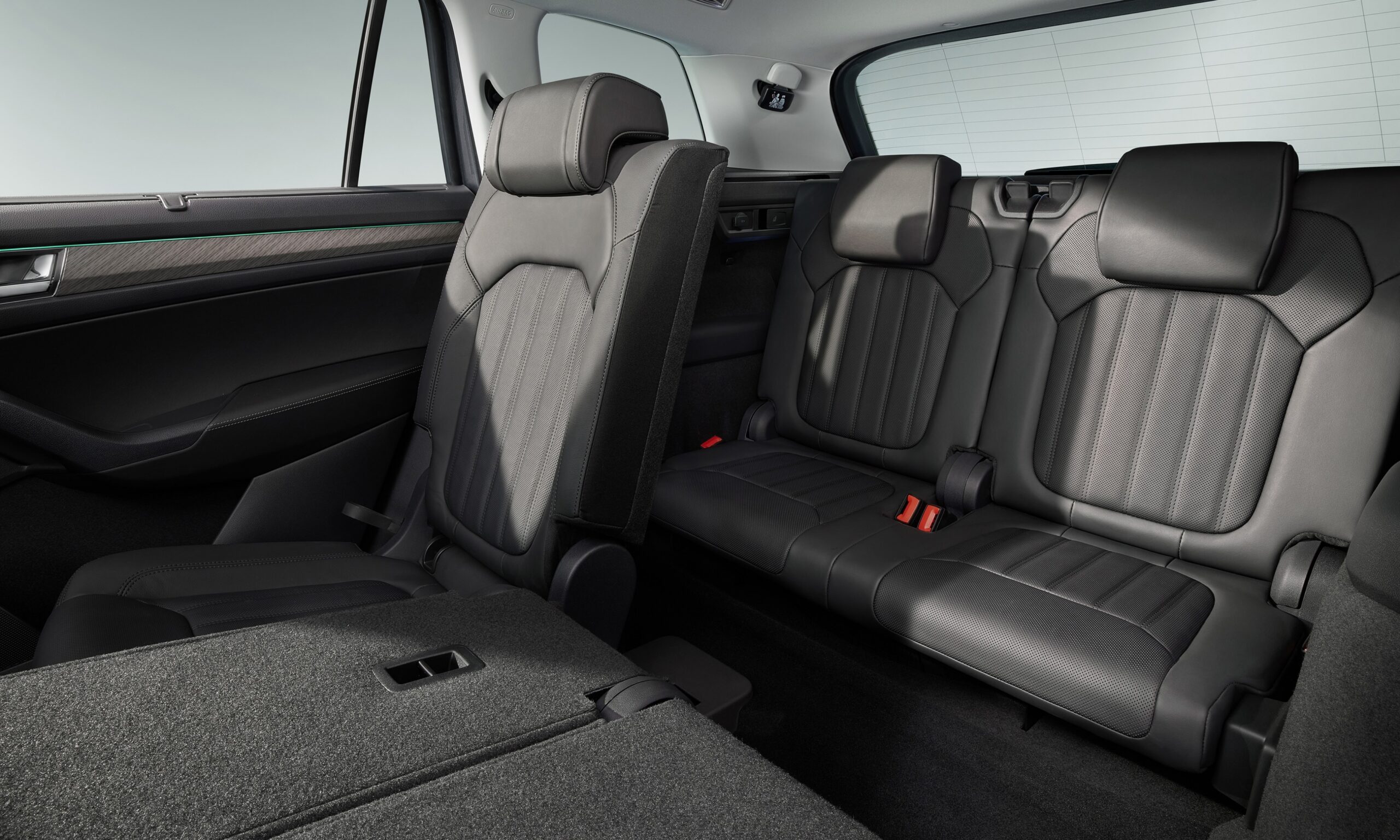 New KODIAQ RS: further improved performance
The top-of-the-range KODIAQ RS has not only been given a visual makeover, but also comes with a new engine. The new 2.0 TSI petrol engine has increased by 4kW (5 PS) to 180 kW (245 PS), while the engine has been trimmed by more than 60kg to provide the vehicle with even greater performance. Together with the new 7-speed DSG, which is 5.2 kg lighter, this power unit's performance is even better than ever.
New KODIAQ Model Pricing:
The new KODIAQ will be available in the Ambition, Style, Sportline and RS and is expected to start arriving in New Zealand early 2022.
KODIAQ Ambition 110kW from $46,990 +orc, KODIAQ Style 132kW 4×4 from $61,990 +orc, KODIAQ Sportline 147kW 4×4 from $72,990 +orc, KODIAQ RS 180kW 4x4from $77,990 +orc.