FASTEST, MOST POWERFUL MASS-PRODUCED TRUCK IN THE WORLD – OFFICIAL RAM 1500 TRX READY TO RUMBLE.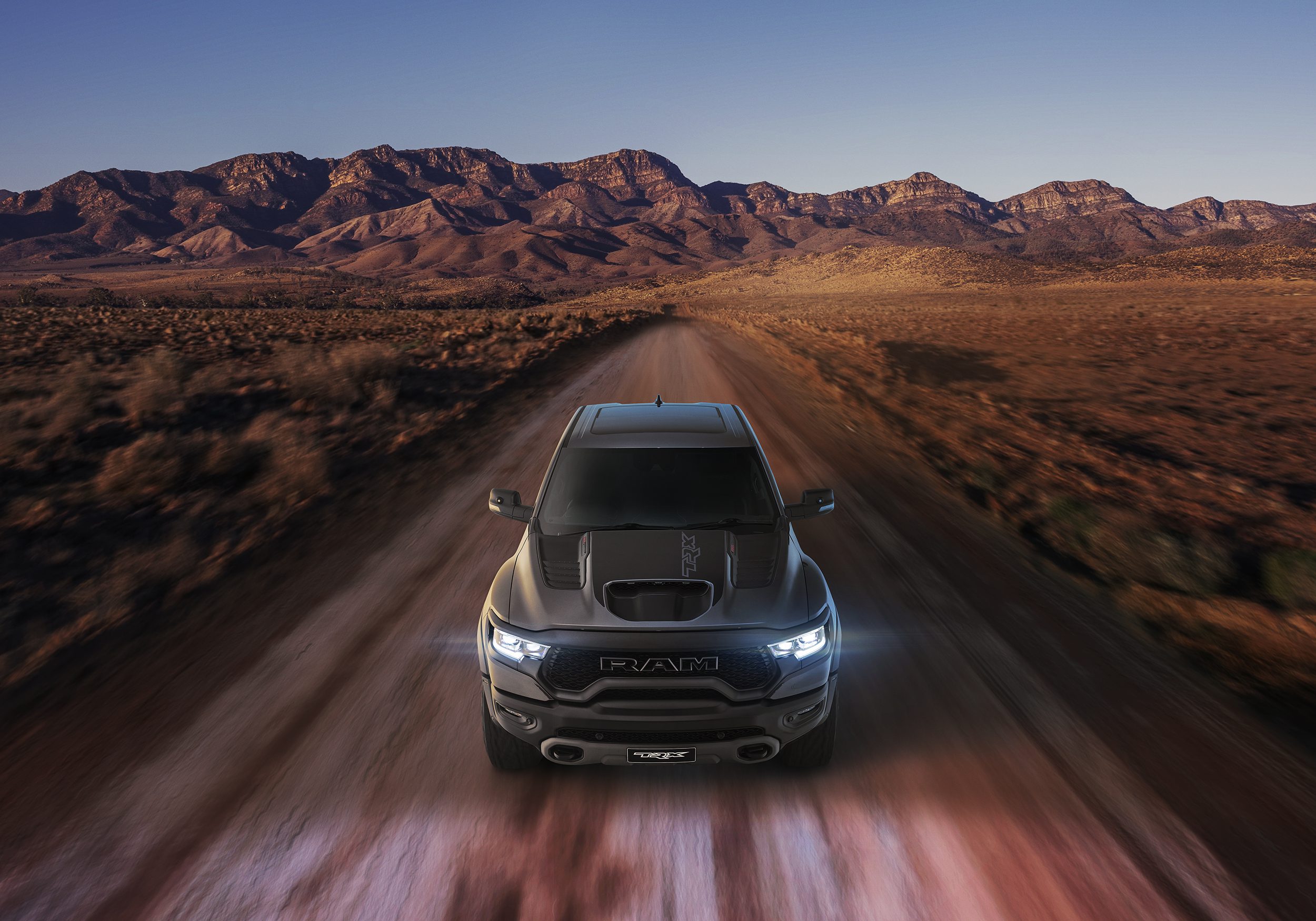 With their goliath size and stonking big engine, it's fair to say that we're big fans of RAM trucks. However, we're REALLY excited about this one. RAM Trucks most powerful full-size pick-up truck has officially arrived on NZ soil!
The all-new, official, RAM TRX is the apex predator of the truck world and cements RAM Trucks as the segment leader both on and off the road. Built off America's most awarded light-duty pick-up truck, the Ram 1500 platform, the RAM TRX is designed to rule the road and dominate the desert.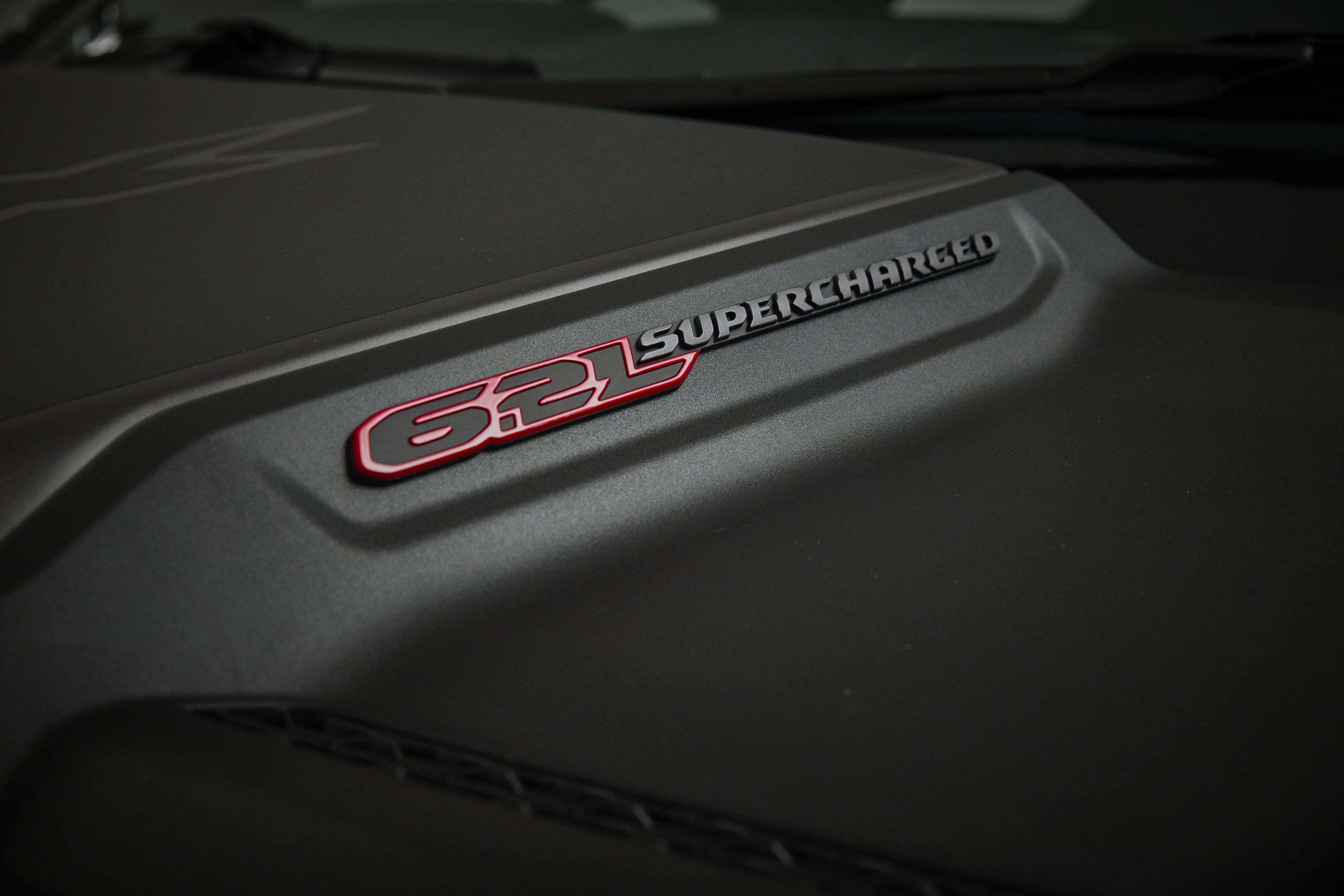 For the few that will climb up and take the wheel of the all-new RAM TRX, they'll be stepping into segment-disrupting style, luxury, capability, technology – and performance that other trucks can only dream of.
The RAM TRX is a halo truck, designed to outperform the competition with its supercharged 6.2-litre V8 HEMI; massive 523kW and 882Nm; launch control; 0-100km/h in 4.5 seconds; eight different drive modes; Bilstein Black Hawk e2 adaptive dampers; the list goes on. And just wait 'till you hear what it sounds like!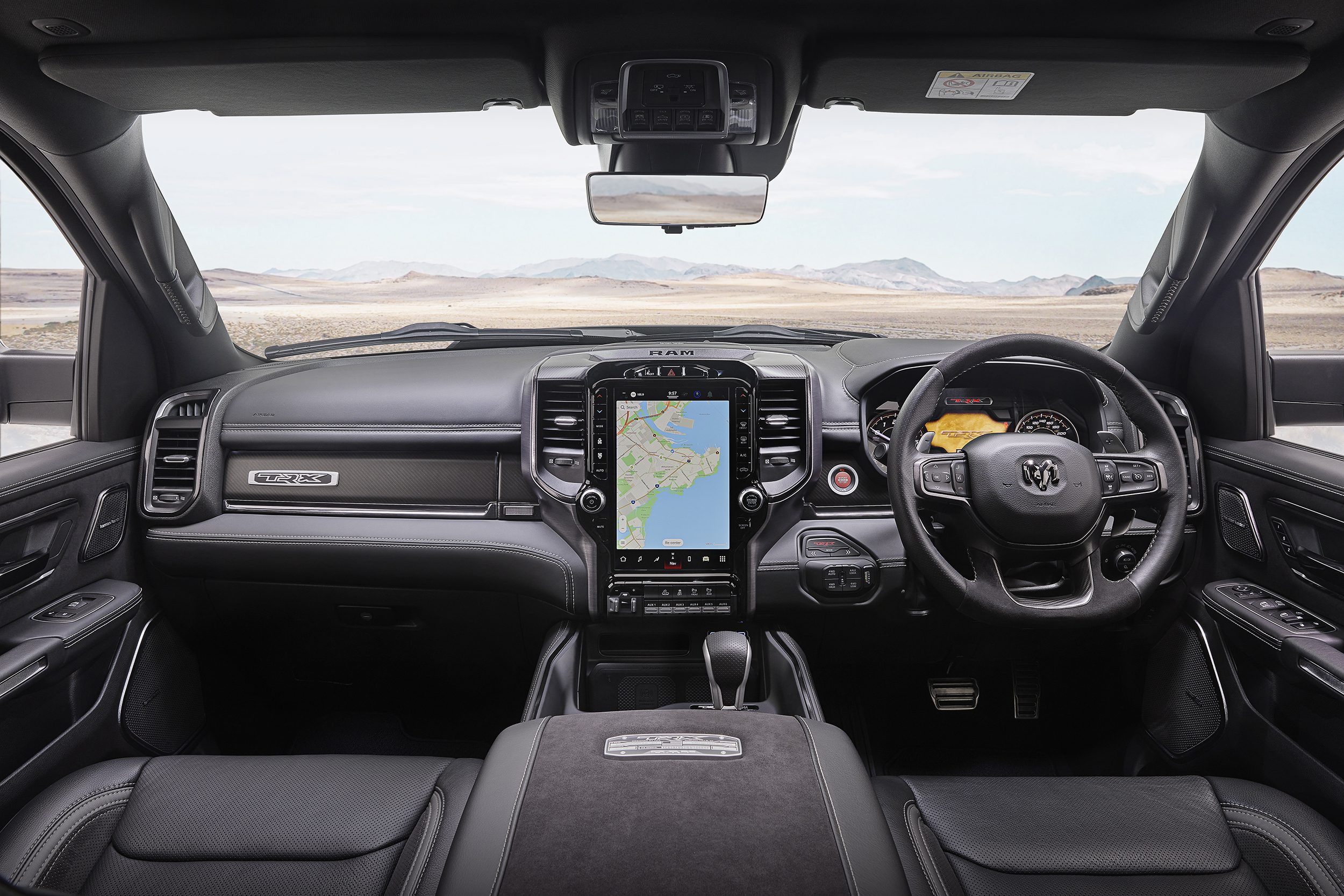 The all-new RAM TRX features an aggressive stance and an impossibly wide, muscular body wrapped over the top of it. Like a mixed martial arts fighter in a tailored tuxedo, the RAM TRX makes an impactful visual statement with an acute "hourglass" body design that features composite flares and fender wells that have been stretched to cover aggressive 35-inch Goodyear Wrangler Territory 325/65/R18 All- Terrain tyres.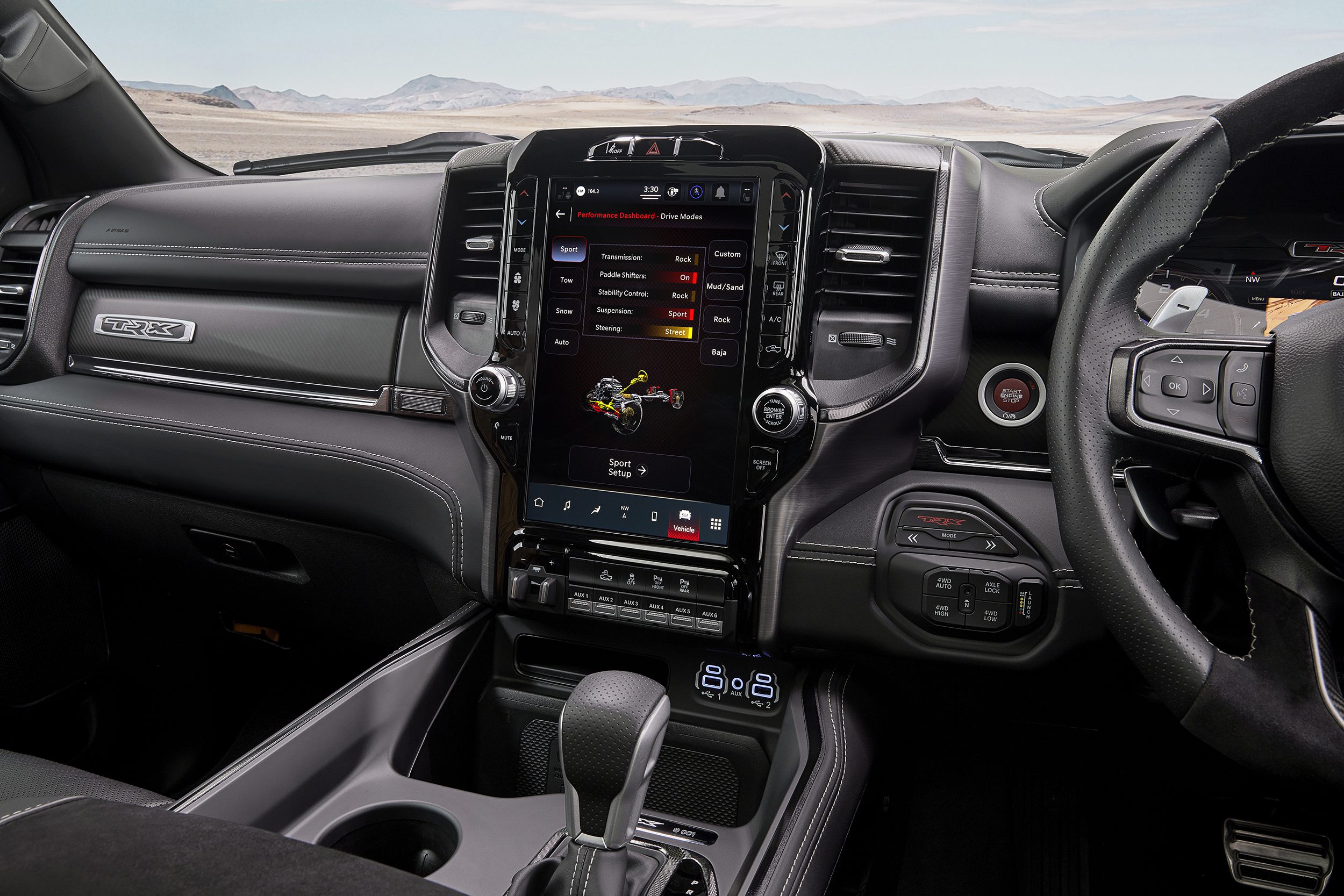 The RAM TRX is 203mm wider than the standard RAM 1500 line-up, and the composite flares help to
compensate for a 152mm increase in track width. Normally, RAM 1500 features a wheel that is 203mm
wide, but the TRX design team had to accommodate a wheel that is 228mm wide.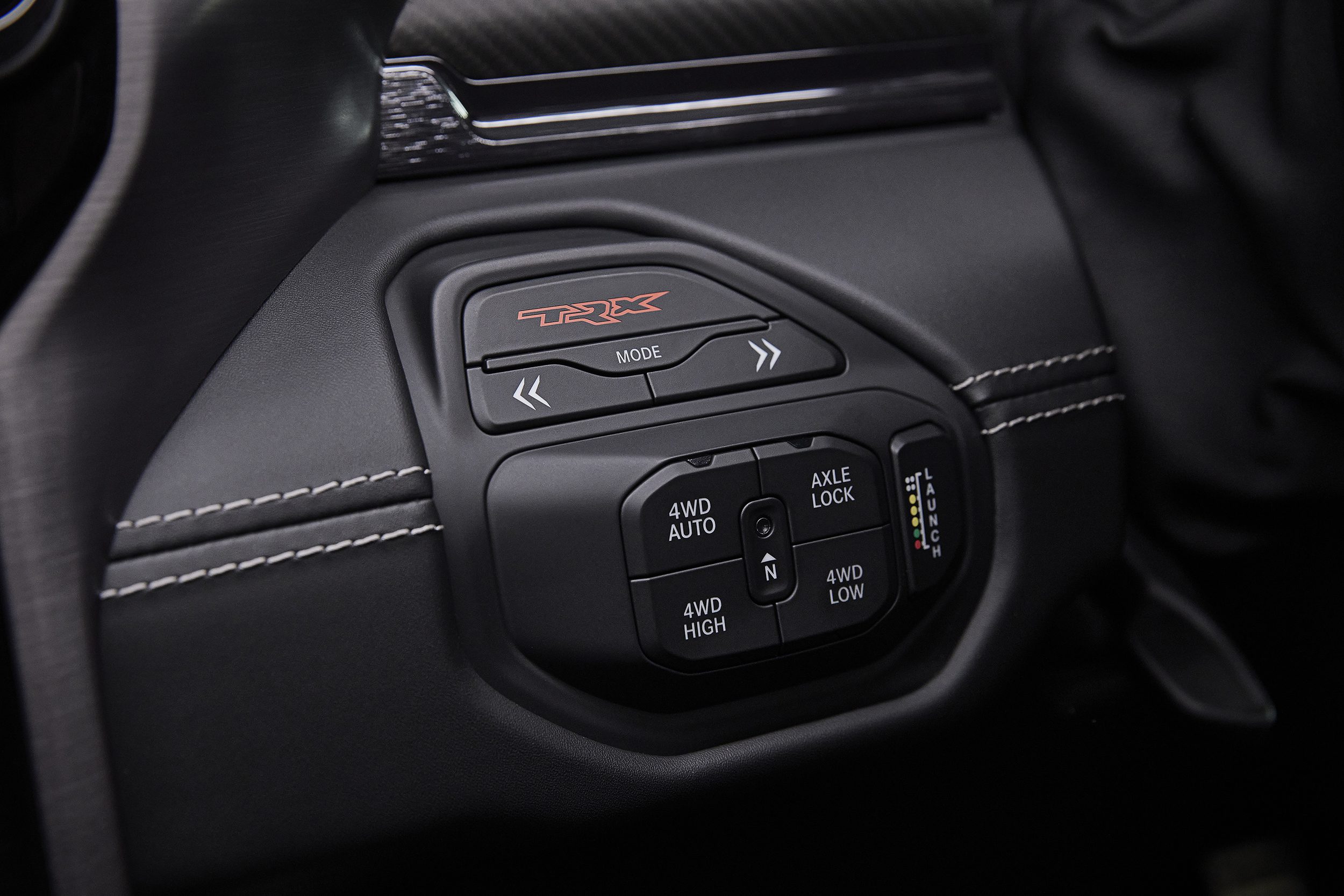 The new RAM TRX combines all-new features, technology and authentic premium materials with extreme
performance, class-leading quality, comfort and durability. The interior design team chose premium
textures, colours and material, including available hand-wrapped leather instrument panels for unexpected luxury throughout.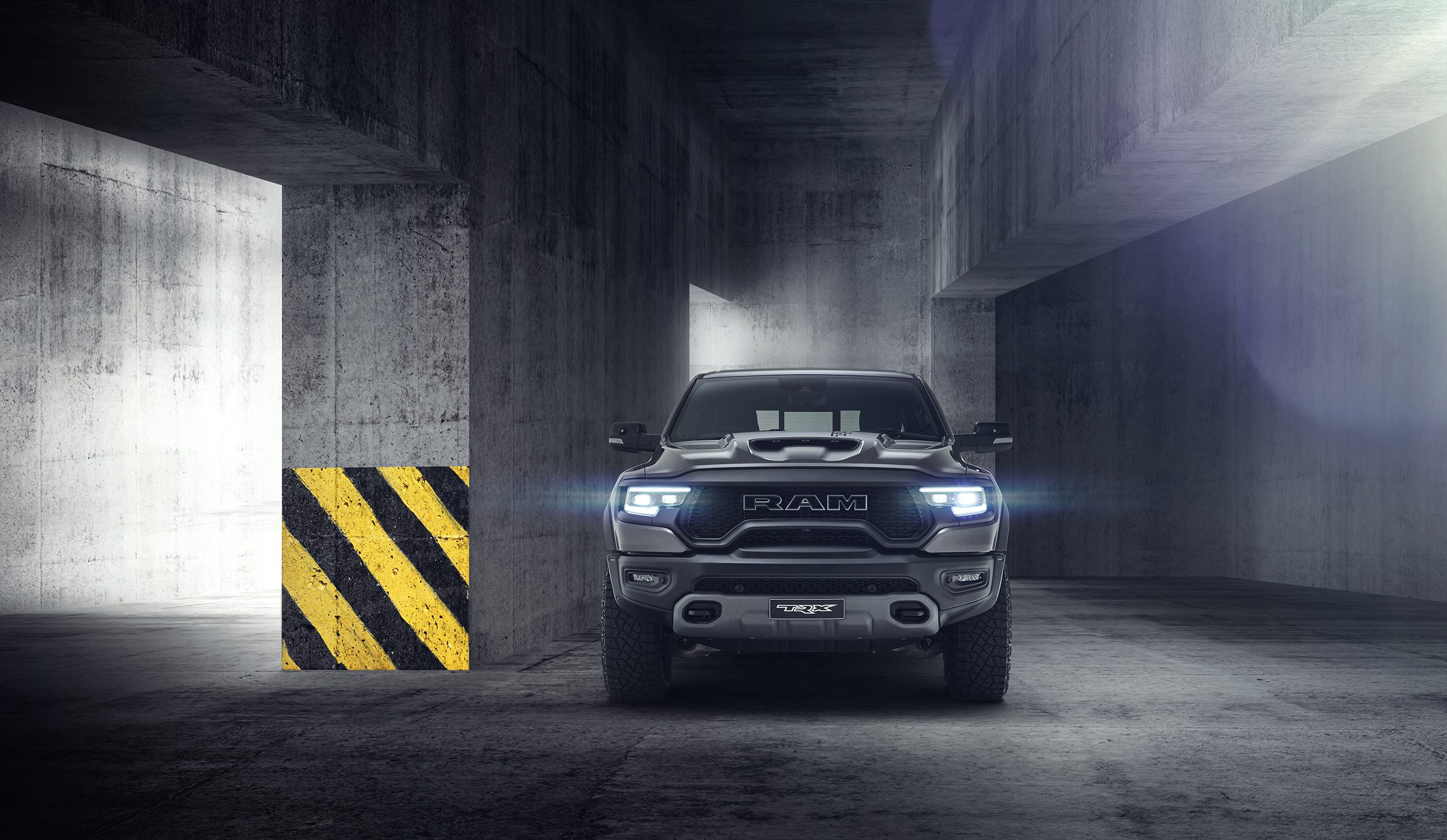 Rated at 523kW (702hp) and 882Nm of torque, the 6.2-litre supercharged HEMI V8 engine powers the
RAM TRX to a top speed of 190km/h. Combined with a high-torque-capacity TorqueFlite eight-speed
automatic transmission, the RAM TRX delivers a new level of performance: 0-100km/h in 4.5 seconds and the quarter mile in 12.9 seconds at 173km/h.
A proven and reliable high-performance engine, the 6.2-litre supercharged HEMI V8 engine delivers top
output for extended driving sessions without degradation in performance.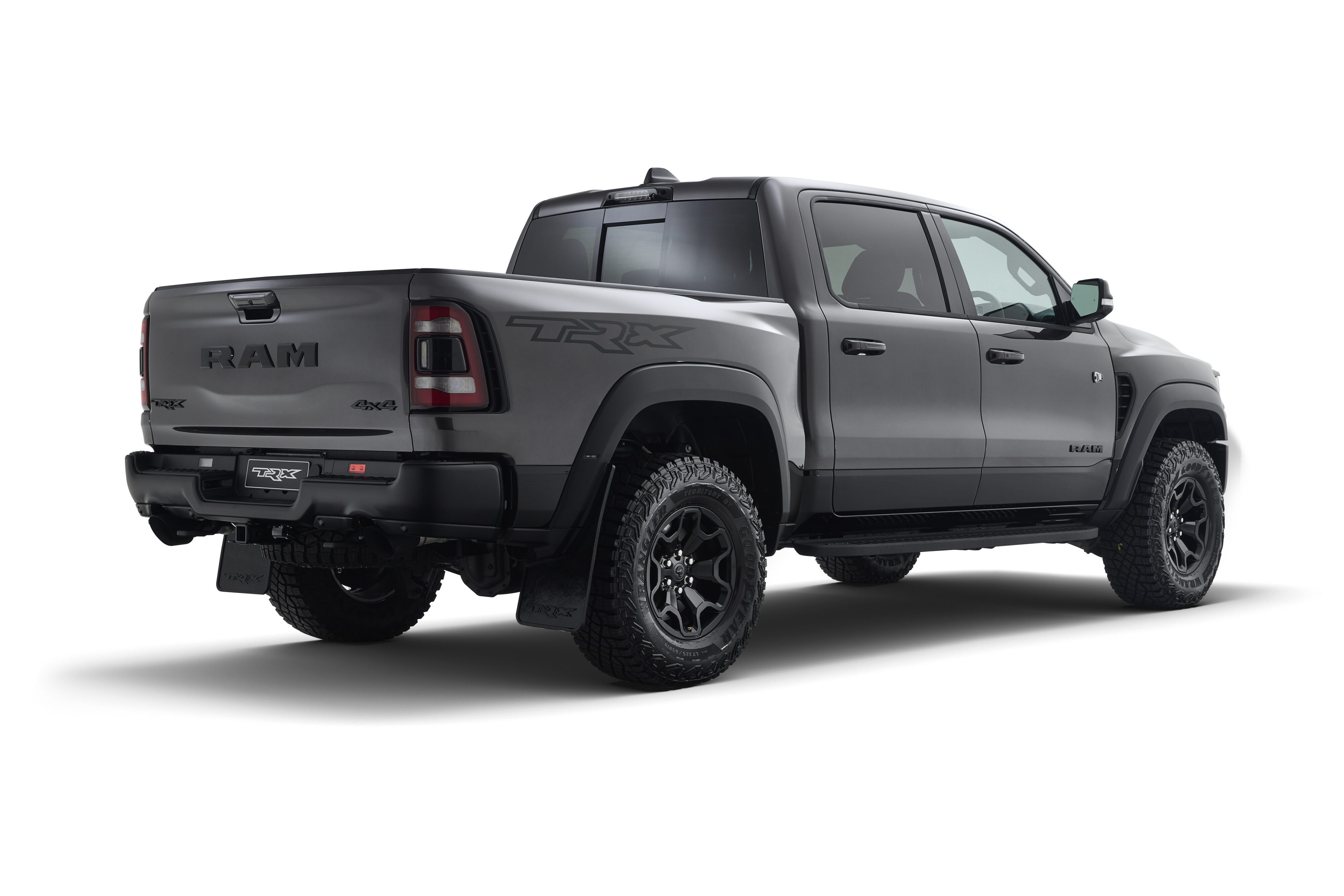 The RAM TRX also benefits from up to 812mm of water fording ability, up to 3,500kg maximum braked
towing, and up to 767kg of payload.
Rest assured we'll be knocking on RAM's door to test this one out