The study by confused.com analysed global Google search data over the last 12 months to reveal the most searched supercar models in the world, and the results were…
The most popular supercar on the list is the Audi R8 owned by world cup winner Lionel Messi. The Audi R8 saw over 22.5 million searches in the last year. First introduced in 2006, the Audi R8 shows off Audi's trademark Quattro permanent all-wheel-drive system. Messi also owns an RS6, A7 and a Q7. It's clear that the player enjoyed the privilege of being provided with Audi cars when he was at Barcelona.
The second most popular supercar is the Lamborghini Urus which is also popular among the England world cup squad. The Lamborghini Urus is owned by players Jordan Pickford, Mason Mount and Kalvin Phillips. Powered by a 4.0-litre twin-turbo V8 engine, the Urus effortlessly merges the heart and soul of a supercar with the practicality of an SUV. In fact, it's considered to be the first Super Sport Utility Vehicle in the world.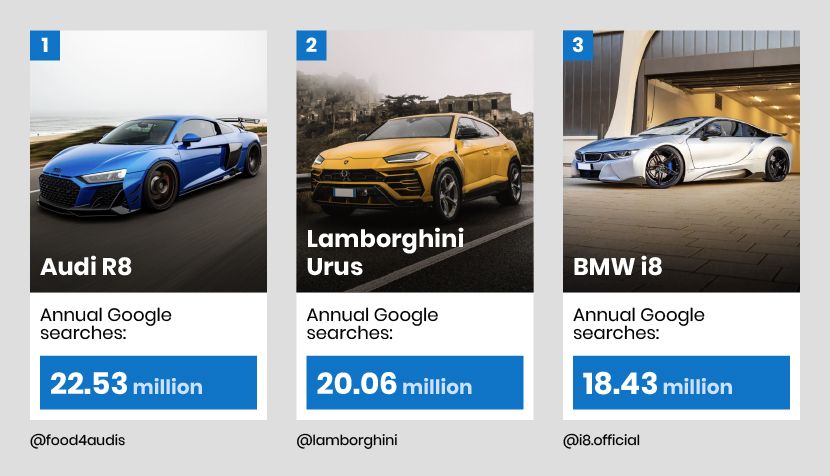 Brazilian footballer Neymar also owns an array of luxury supercars including an Audi R8 Spyder along with a Lamborghini Veneno which is worth just under 4 million, making it one of the most expensive cars in the market.
Lamborghini is a favourite by Ronaldo and is by far the most popular supercar brand with over 58 million searches in the last year. The player is said to own 2 Lamborghinis, one being an Aventador which is worth over £300,000. The Italian car brand is known for releasing some of the most luxurious supercars on the market.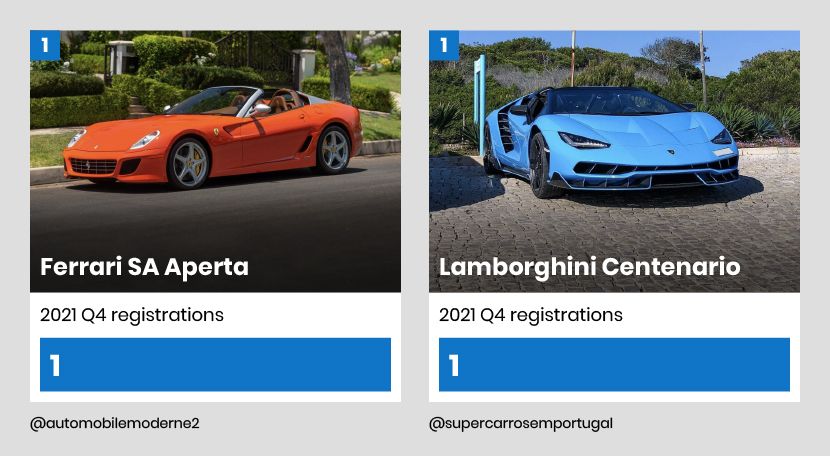 The second most popular supercar brand is BMW with 26,753,000 annual Google searches but it is a far less popular brand among footballers. French player Mbappe is said to secretly own a BMW but tends to showcase his Ferrari's across social media.
Ferrari came in third spot for the most popular car brand and a favourite of world cup football player Mbappe. Mbappe owns a Ferrari Hybrid and a 488 Pista with a combined worth of over £800,000.