A year-long celebration of 120 years of Harley-Davidson pride and craftsmanship was launched today with the introduction of the first release of new models in the 2023 Harley-Davidson motorcycle line-up, including the CVOTM Road Glide Limited Anniversary model and six additional limited-edition motorcycles featuring exclusive 120th Anniversary commemorative paint, finishes and details. The 2023 offering from the world's most desirable motorcycle brand includes a refreshed Harley-Davidson Breakout performance cruiser model, the exciting Road Glide® 3 trike model, the new Nightster Special middleweight sport motorcycle, and a restyled and blacked-out Freewheeler® trike model.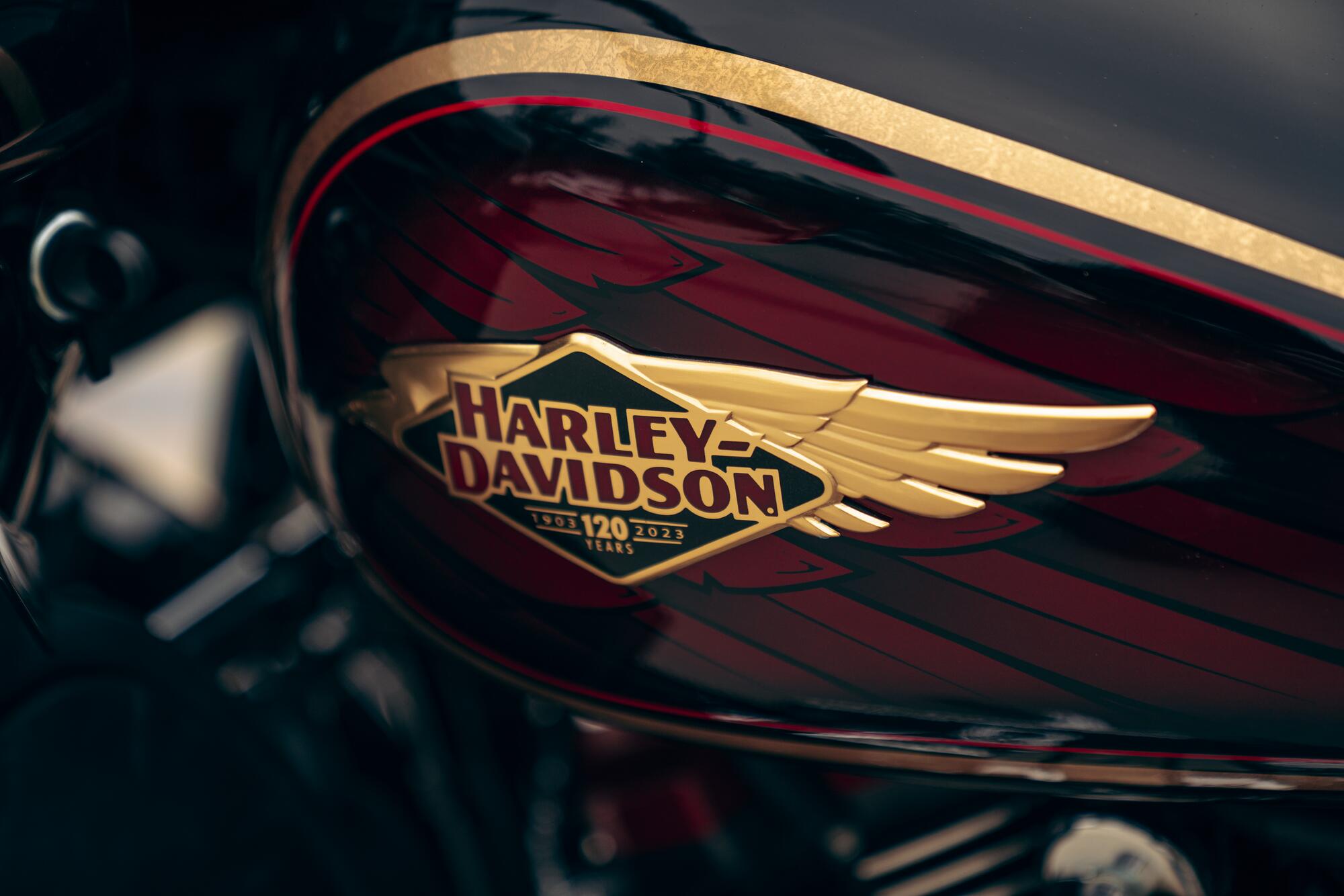 The complete line of 2023 Harley-Davidson motorcycles, Genuine Harley-Davidson Accessories and Harley-Davidson MotorClothes gear and apparel are now available at authorised Harley-Davidson dealerships and can be viewed at H-D.com.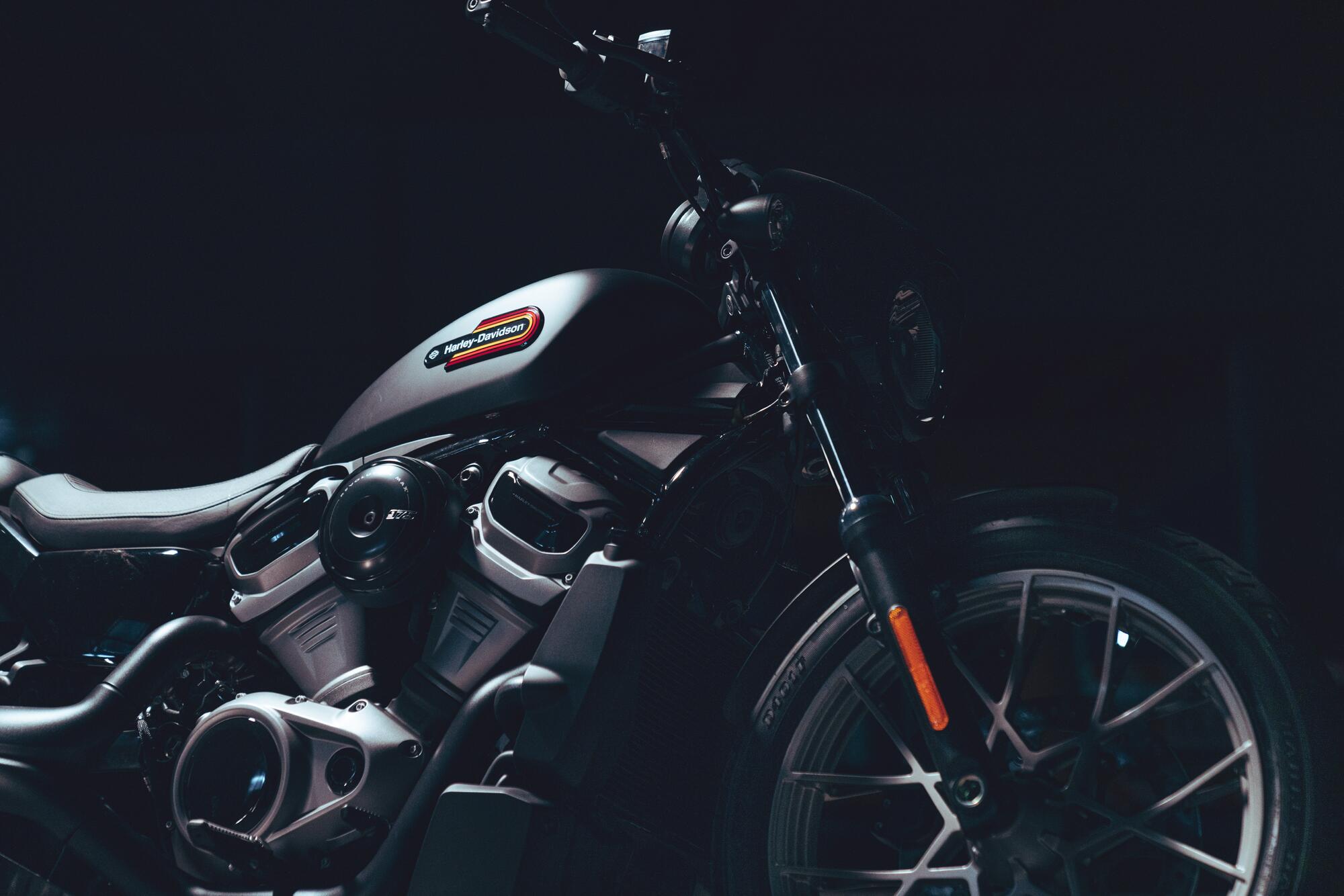 "Since 1903, Harley-Davidson has pioneered American motorcycle design, technology, and performance, and today marks the beginning of a year-long celebration of Harley-Davidson's 120th Anniversary." said Jochen Zeitz, Chairman, President and CEO of Harley-Davidson.
"We're excited to share the first release of 2023 Harley-Davidson motorcycles, with more to come later in the year. 2023 is going to be an unforgettable milestone for the Company, celebrating the history, culture and community of Harley-Davidson – we hope you can join us."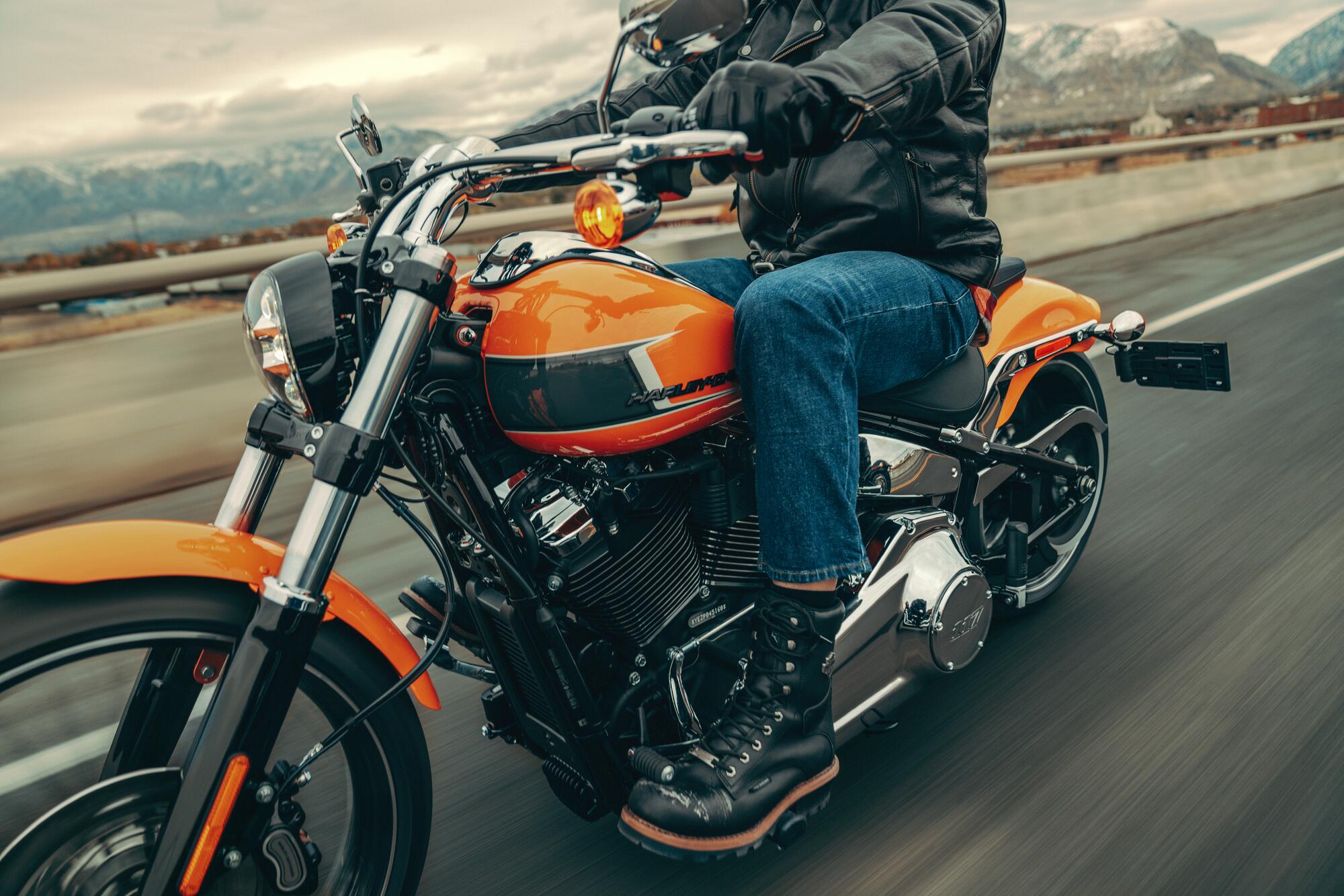 120th Anniversary Models
The very limited-edition, super-premium CVOTM Road Glide Limited Anniversary model celebrates 120 years of craftsmanship with one of the most intricate paint schemes ever offered by Harley-Davidson. Panels of Heirloom Red are applied over a base coat of Anniversary Black, each outlined with a bright red pinstripe and a hand-applied gold paint scallop. Subtle details added within the panels portray the head and wings of a soaring eagle. The gold-plated tank medallion depicts an Art Deco rendition of the eagle, an iconic Harley-Davidson design element. Additional details include luxurious Alcantara seat surfaces with gold and red contrast stitching accents, gold-tone powertrain inserts and bright red rocker boxes and pushrod tube collars. Only 1,500 examples of this fabulous motorcycle will be produced for global
distribution, each serialised with a laser-etched panel on the fuel tank console.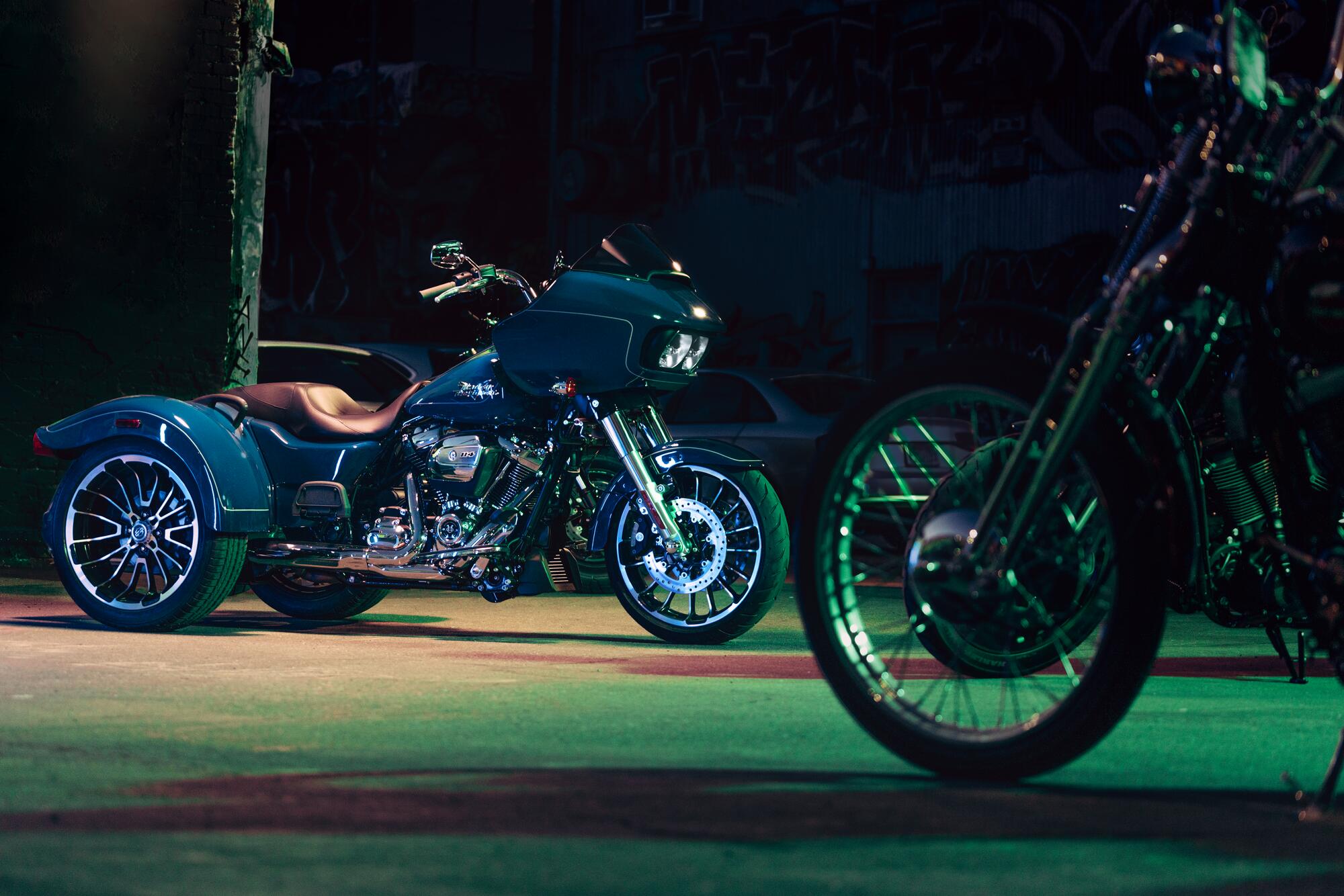 Special 120th Anniversary paint in a different scheme will be offered on six additional limited-production Harley-Davidson® models, with colour and design combinations inspired by early Harley-Davidson motorcycles. Each features a classic panelled paint scheme with gleaming Heirloom Red as the base colour. Panels are outlined with a bright-red pinstripe and filled with a darker Midnight Crimson fade. Additional details include an Art Deco eagle tank medallion, seat covers with red side panels and gold embroidered Harley-Davidson logo, and red fade powertrain inserts.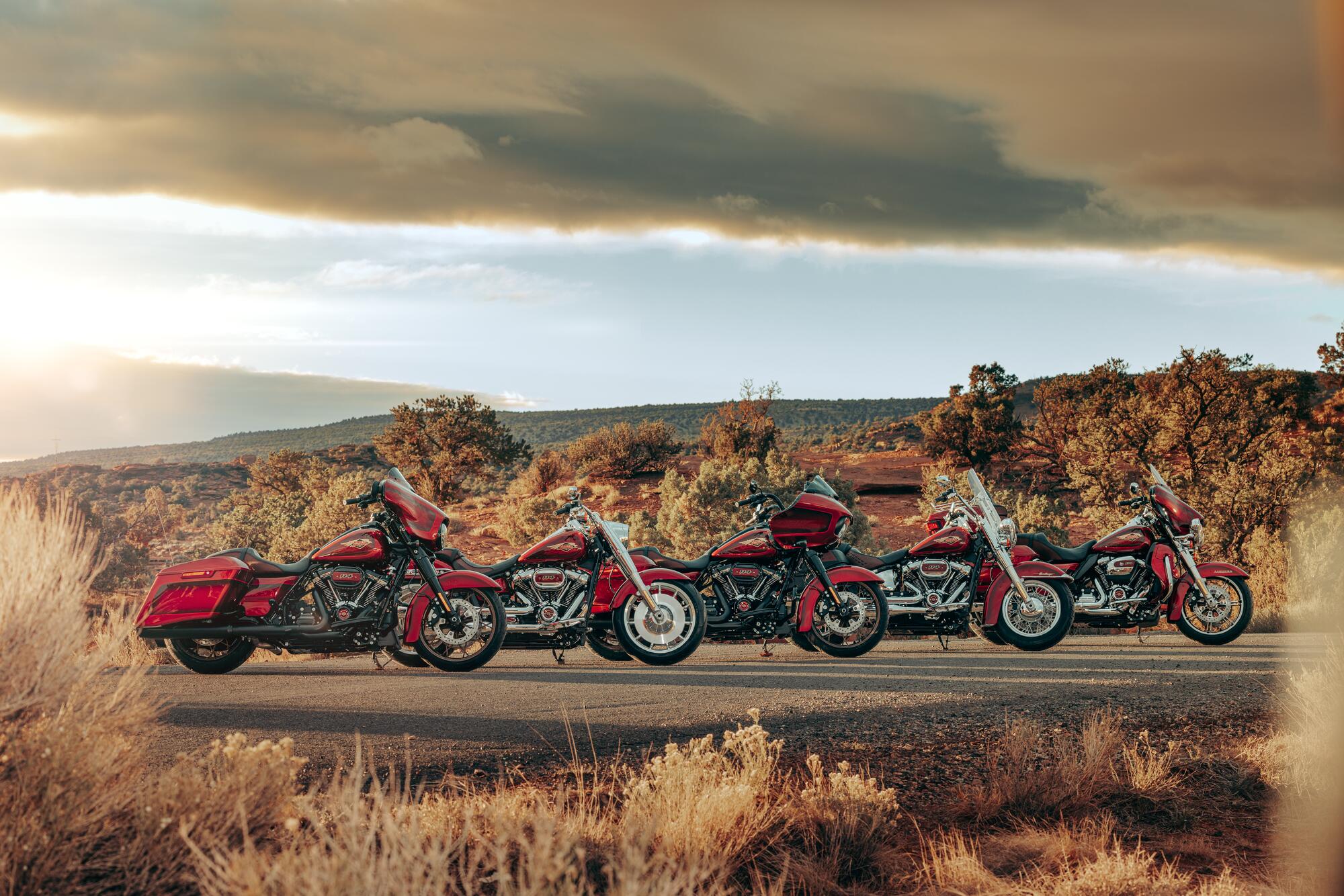 This commemorative design will be offered on the following serialised models:
• Ultra Limited Anniversary (production limited to 1,300 examples globally)
• Tri Glide® Ultra Anniversary (1,100 examples)
• Street Glide® Special Anniversary (1,600 examples)
• Road Glide® Special Anniversary (1,600 examples)
• Fat Boy® 114 Anniversary (3,000 examples)
• Heritage Classic 114 Anniversary (1,700 examples)