Turns out the folks over at MetService knew something when they put out the severe weather warning for Waikato today. It got a bit windy and one unlucky motorist in the River City got an unwelcomed hug from a roadside tree on Victoria Street, just north of the Fairfield Bridge.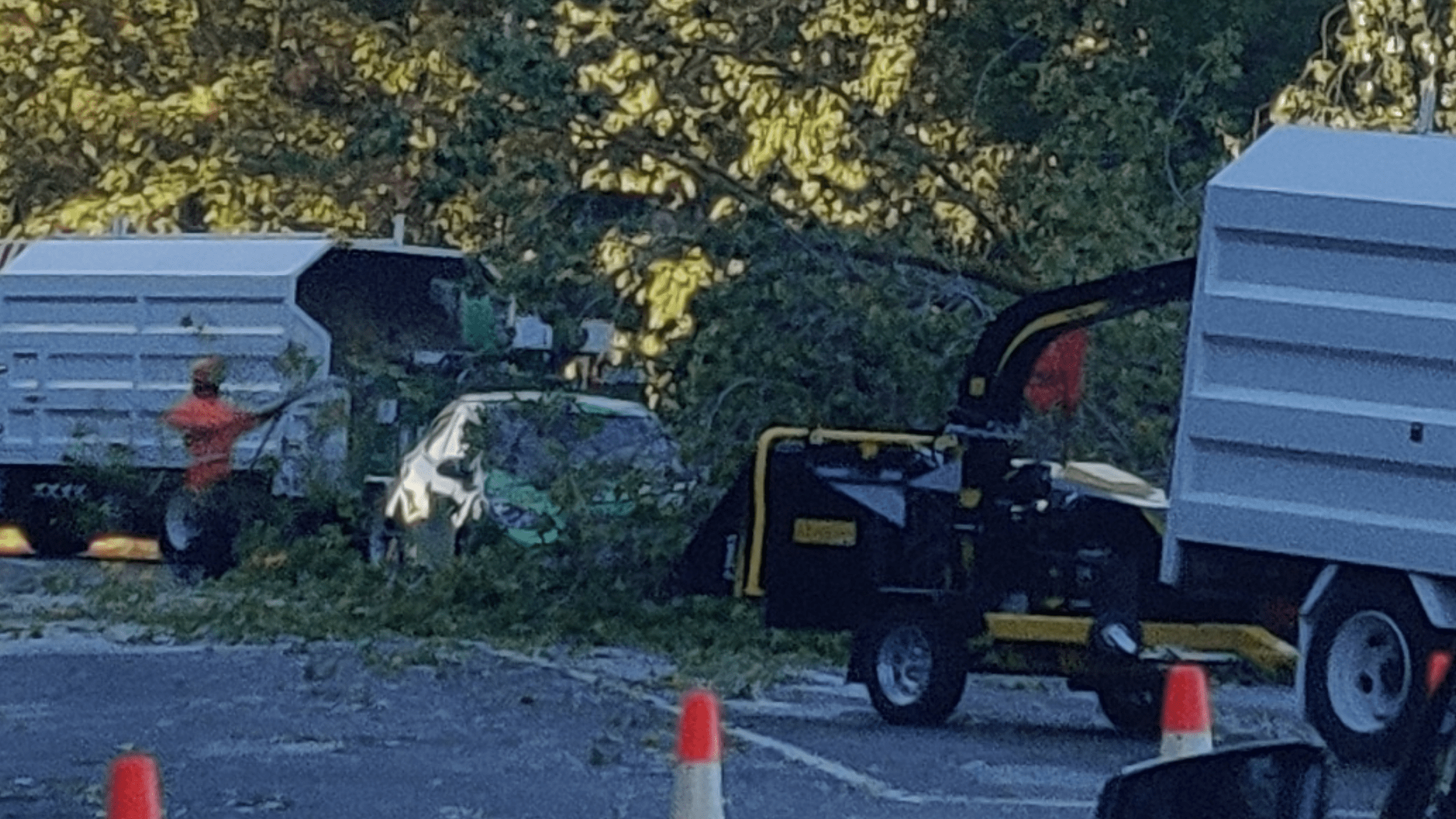 The worst of the weather passed Hamilton in the mid-afternoon, but the road was still closed and the rescue team was still searching for survivors after 7pm.
Fingers crossed the driver has good insurance.