by Harry Perachi
After the success of the 2022 entry of the Toyota 86 Championship, dates for the 2023 season have now been confirmed.
Being the most popular one-make series in the country, this season promises to celebrate its 10th anniversary in style.
The championship is an important part of the MotorSport New Zealand Championship season and will mark its presence in six different tracks across the two islands.
The kick off will be in second weekend of September, during the busy Supercars event at Pukekohe Park Raceway. This is the perfect opportunity for the competitors to get some seat time before the season starts. Competitors will be racing for a prize pool and further details will soon be released by MotorSport New Zealand.
As for the championship itself, the first race happens at Highland Motorsport Park in January 2023, and TOYOTA GAZOO Racing New Zealand is expecting a record number of racers. The next weekend, drivers go to Invercargill for a race in the Teretonga Park Raceway.
In early February, racers cross to the North Island and race in Hampton Downs, where they complete the supporting role for the TRS championship. A well-earned break goes until mid-March where racers regroup in Taupo. The last two rounds take place in the Manfield: Circuit Chris Amon, Palmerston North in April and then Pukekohe Park Raceway in the beginning of May.
The annual media and test days are also in the diary again this season, scheduled for 29 and 30 November at Hampton Downs.
"It's great to have our dates finalised and competitors can plan ahead with certainty," explained TOYOTA GAZOO Racing New Zealand Motorsport Manager Nicolas Caillol.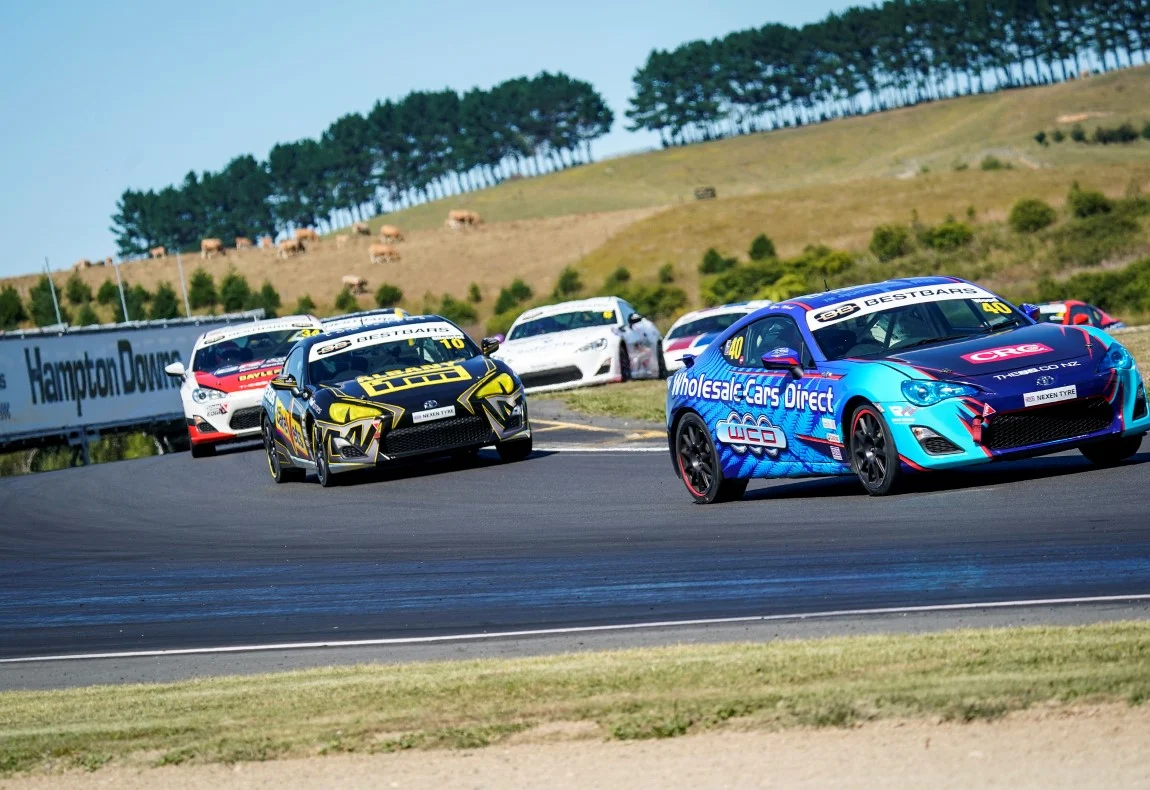 "We have included two South Island tracks and all of the North Island venues so there's good coverage there and we're also delighted to be on the support card for the big return of Supercars in September. This will be a massive weekend and a great way for drivers and teams to get some mileage in and enjoy a great racing atmosphere.
"We will release further details of the 2023 championship prize package once it is finalised."
The 86 Championship is an exciting motorsport category that often goes in tandem with other classes, providing an action packed weekend. Dates and locations can be seen below and more information can be found here
Stay tuned for Tarmac Life's coverage and this and other motorsport events!
2023 Toyota 86 Championship
13 – 15 January 2023 – Highlands Motorsport Park
20 – 22 January 2023 – Teretonga Park
3 – 5 February 2023 – Hampton Downs Motorsport Park
17-19 March 2023 – Taupo International Motorsport Park
14-16 April 2023 – Manfeild: Circuit Chris Amon
5-7 May 2023 – Pukekohe Park Raceway