'Cheap as Chips' is an idiom that best describes something that's inexpensive and when it comes to chips/fries, rather tasty. Of course in NZ this has been shortened to 'cheap as' but when it comes to the automotive industry, it's been brought to life in the new MG3, and MG New Zealand let us review it for a while.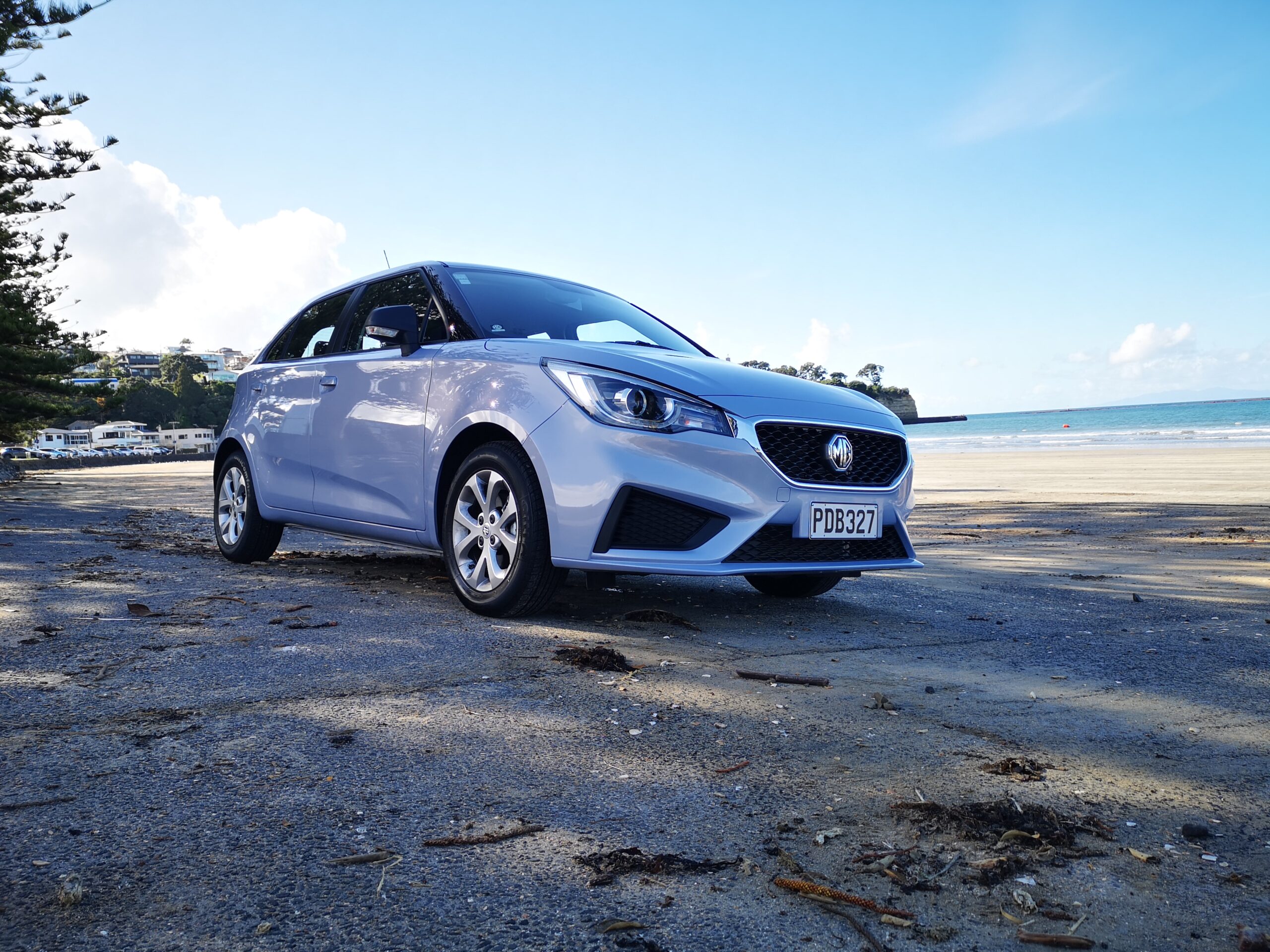 Priced (at the time of writing) under $20k, the MG3 holds the title as New Zealand's most attainable new car and when you throw in the fact of that being the drive away price and backed up by MG's 'Seven Year Trifecta' (seven-years warranty, seven-years roadside assistance and seven-years WOF checks – all transferable from one owner to the next) then not only is this cute 5-door hatch cheap but probably the best value too.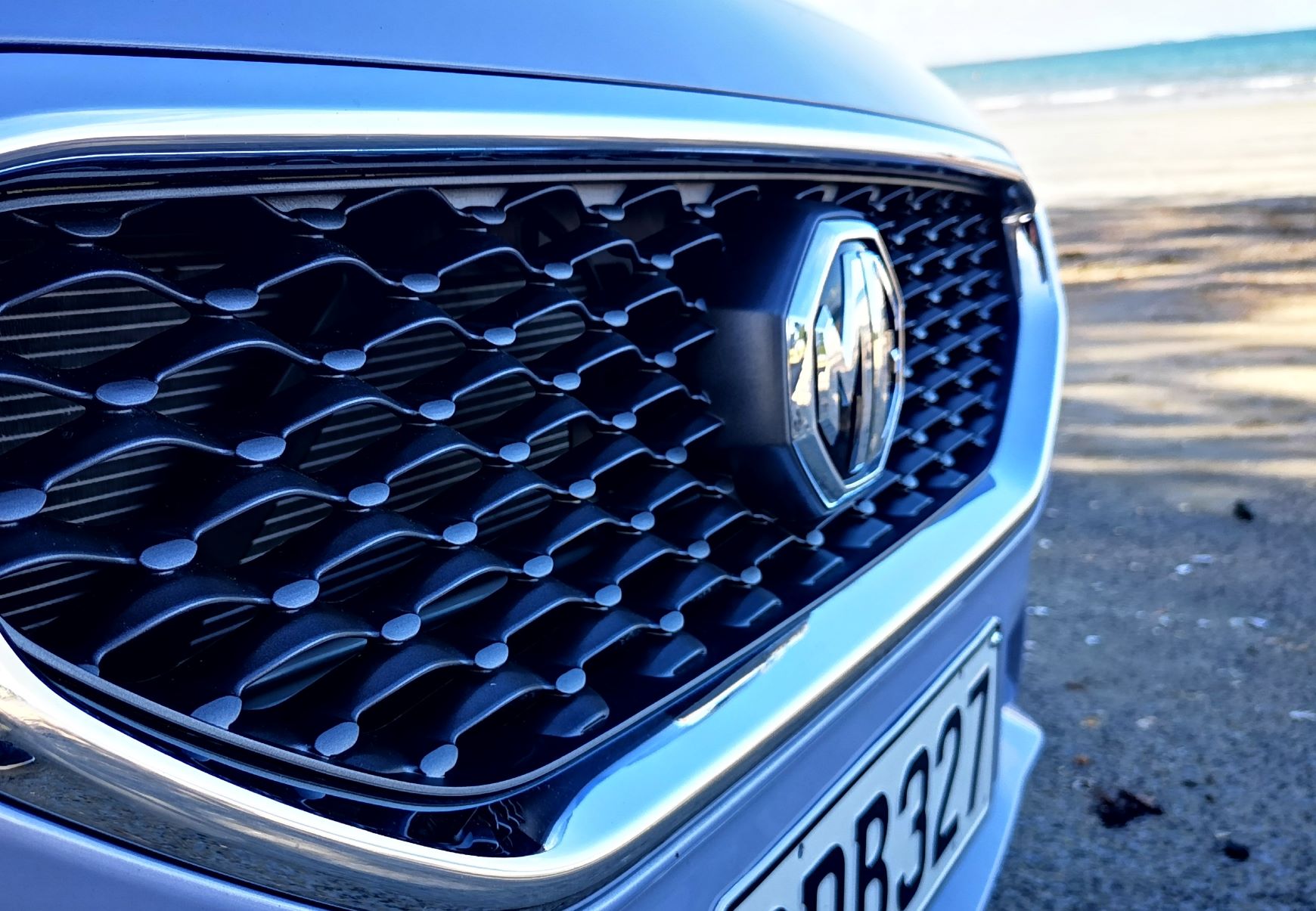 Ok, so I have to admit to being a little sceptical about what the new MG3 would have on offer, after all, in many ways it's cheaper than buying second hand, however, what I picked up was a bit of a shock – thankfully in a good way.
There are two variants of the MG3 Auto on offer (Core and Excite) and unless you are fixated on the likes of better wheels, body colour door mirrors and a better stereo, the baseline Core is the best value – which was the model I got.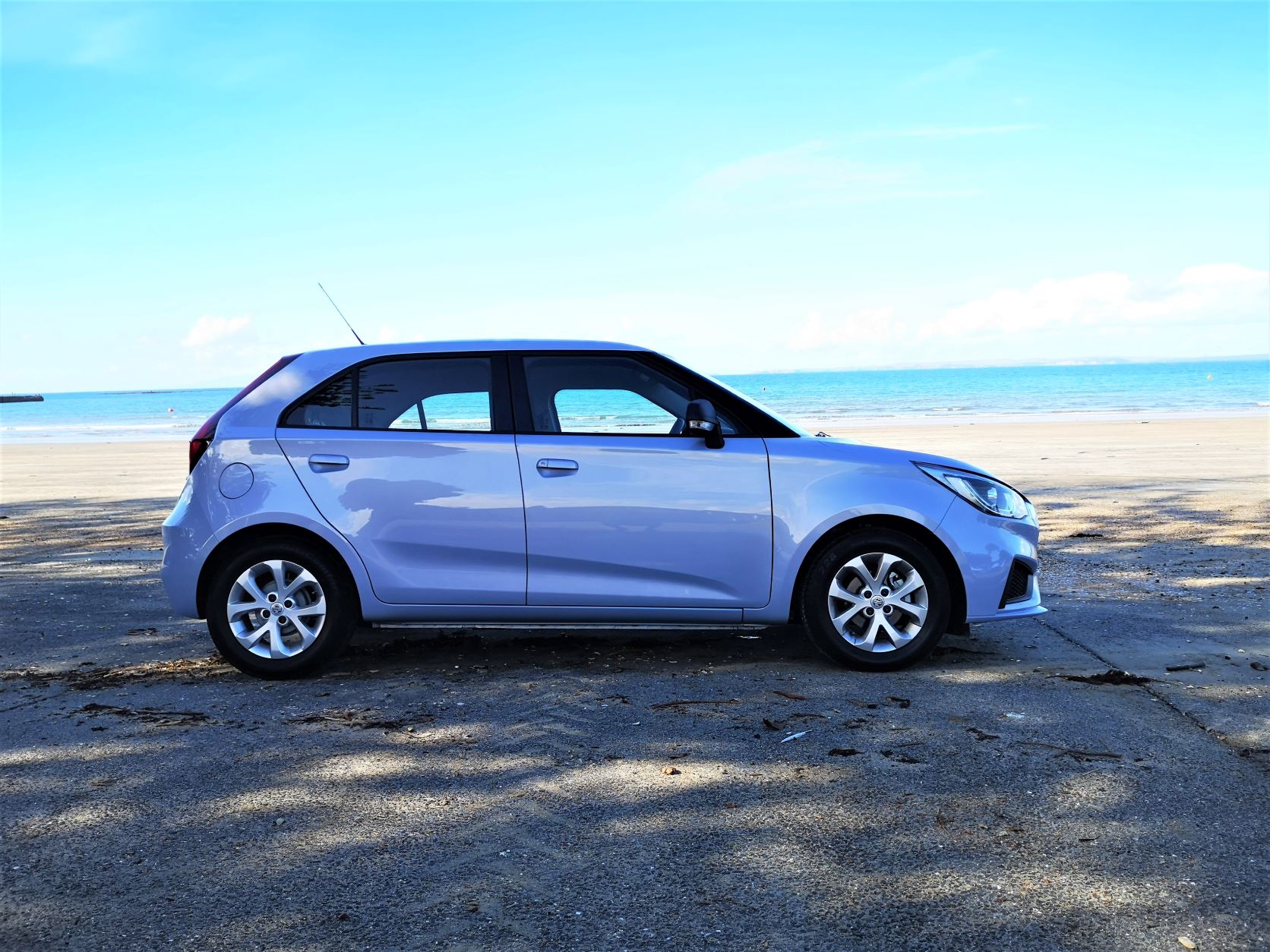 Dressed in what MG calls metallic Skye Silver (silver with a blue sheen), the compact 5-door hatch looked great in the bright Autumn sun. It's a city style vehicle that's small enough to fit all manner of tight downtown spaces (4m long x 1.7m wide x 1.5m tall) and yet has a cabin that's roomy enough for four not to fight.
Upfront, the MG3 has LED 'London Eye' DRLs, a chrome-surround grille that features the nostalgic MG badge that dates back to 1924. Its profile offers up just the right amount of design lines while sitting on 15-inch alloys and the rear comes with a subtle spoiler that's integrated into the tailgate, another MG badge that you push to gain entry to the luggage space (307L) and a black lower valance to mix it up back there.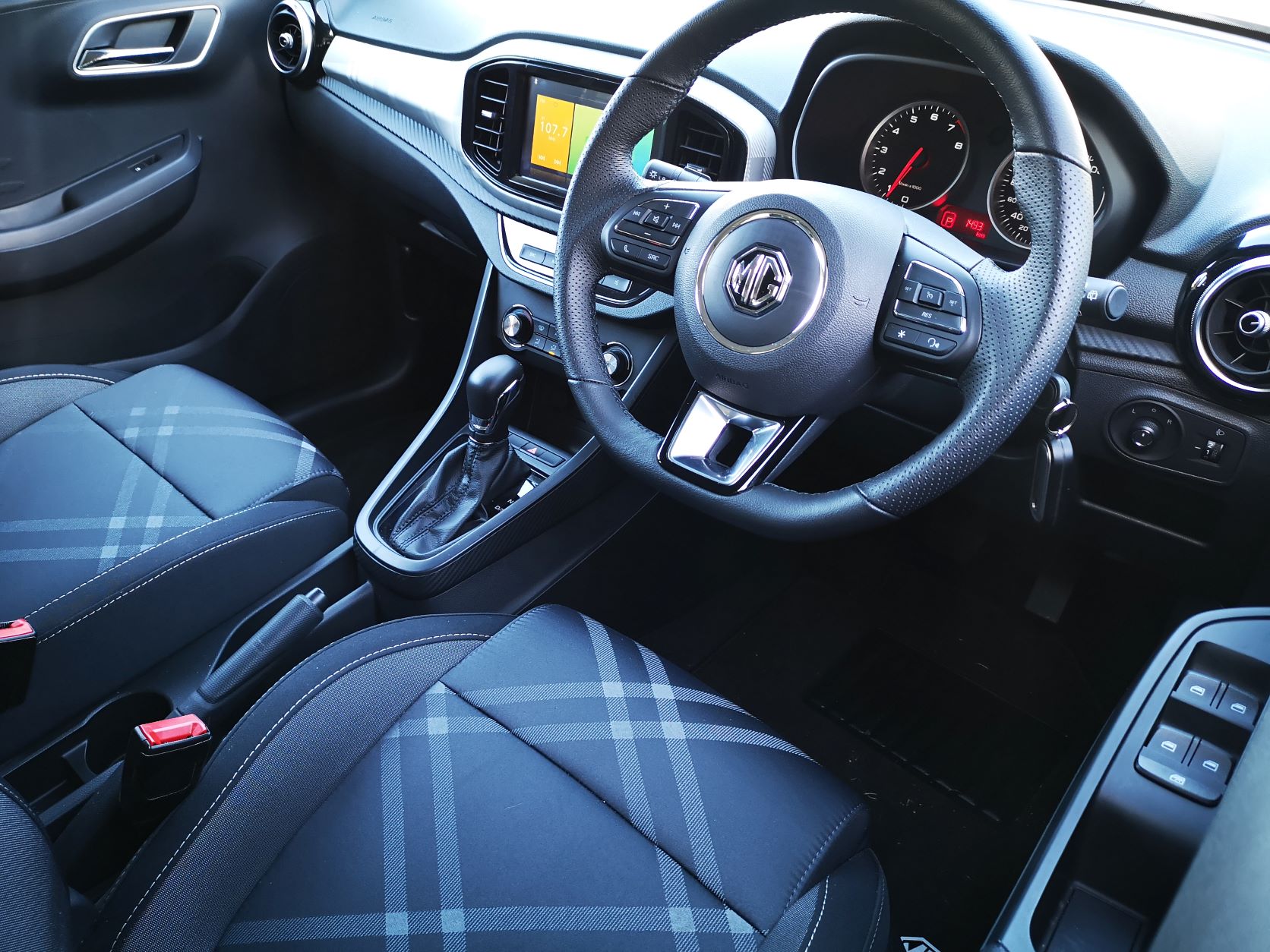 As I said, the interior is rather spacious for such a compact car and the tartan seat and trim finish appealed to my own personal heritage while underlining its value (us Scots are a miserly bunch).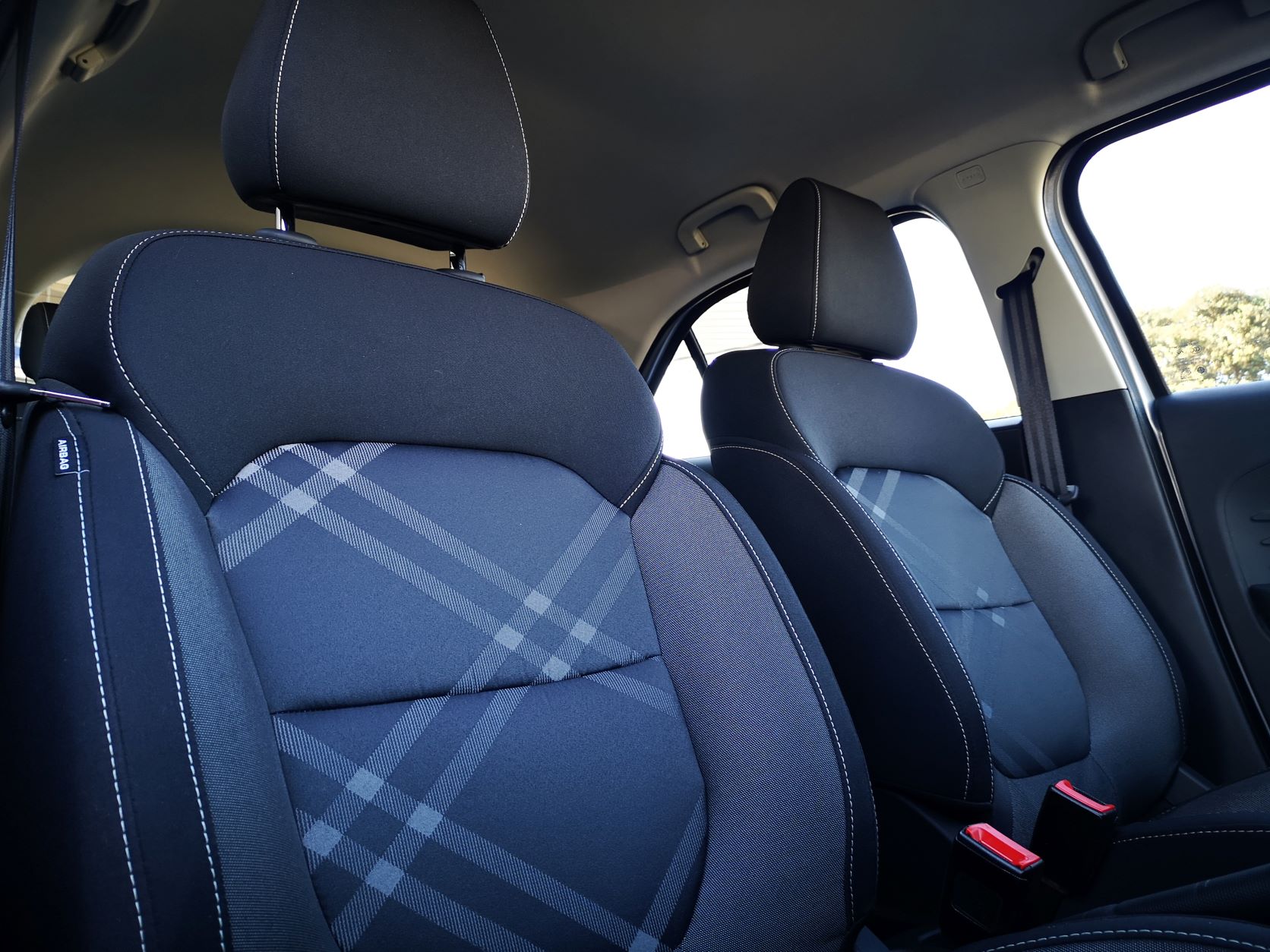 But it also comes with a fair share of tech. The 8-inch colour touch screen offers up a 4-speaker stereo, Apple CarPlay and a very clear reversing camera image, while the instrument cluster, albeit traditional dials, is simple and easy to read.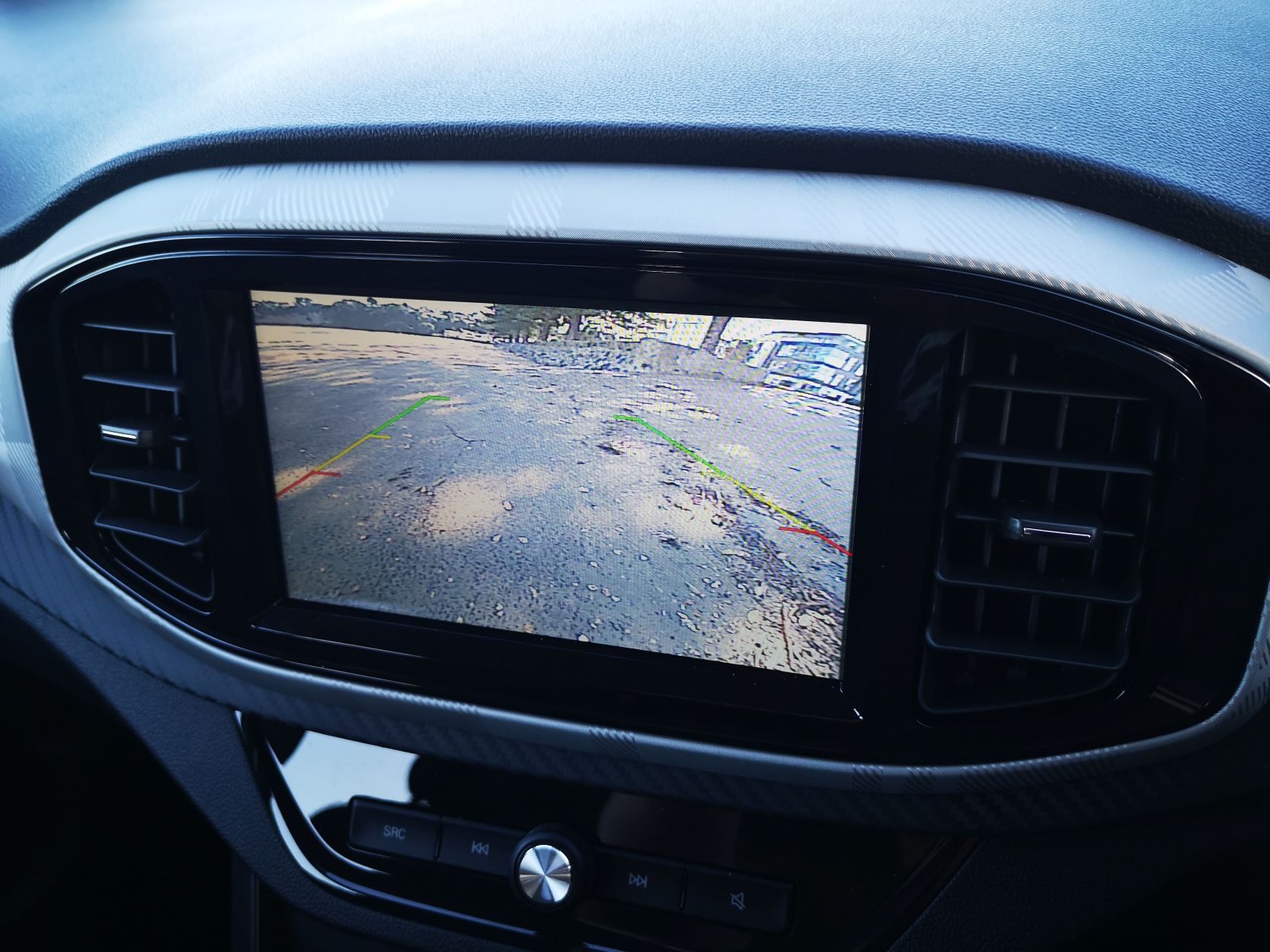 The steering wheel is leather wrapped and features the usual phone and volume controls, plus settings of the cruise control that comes as standard. Oddly the MG3 is started via an old fashioned key, which I would have assumed would be more expensive to use than a push button – but what do I know.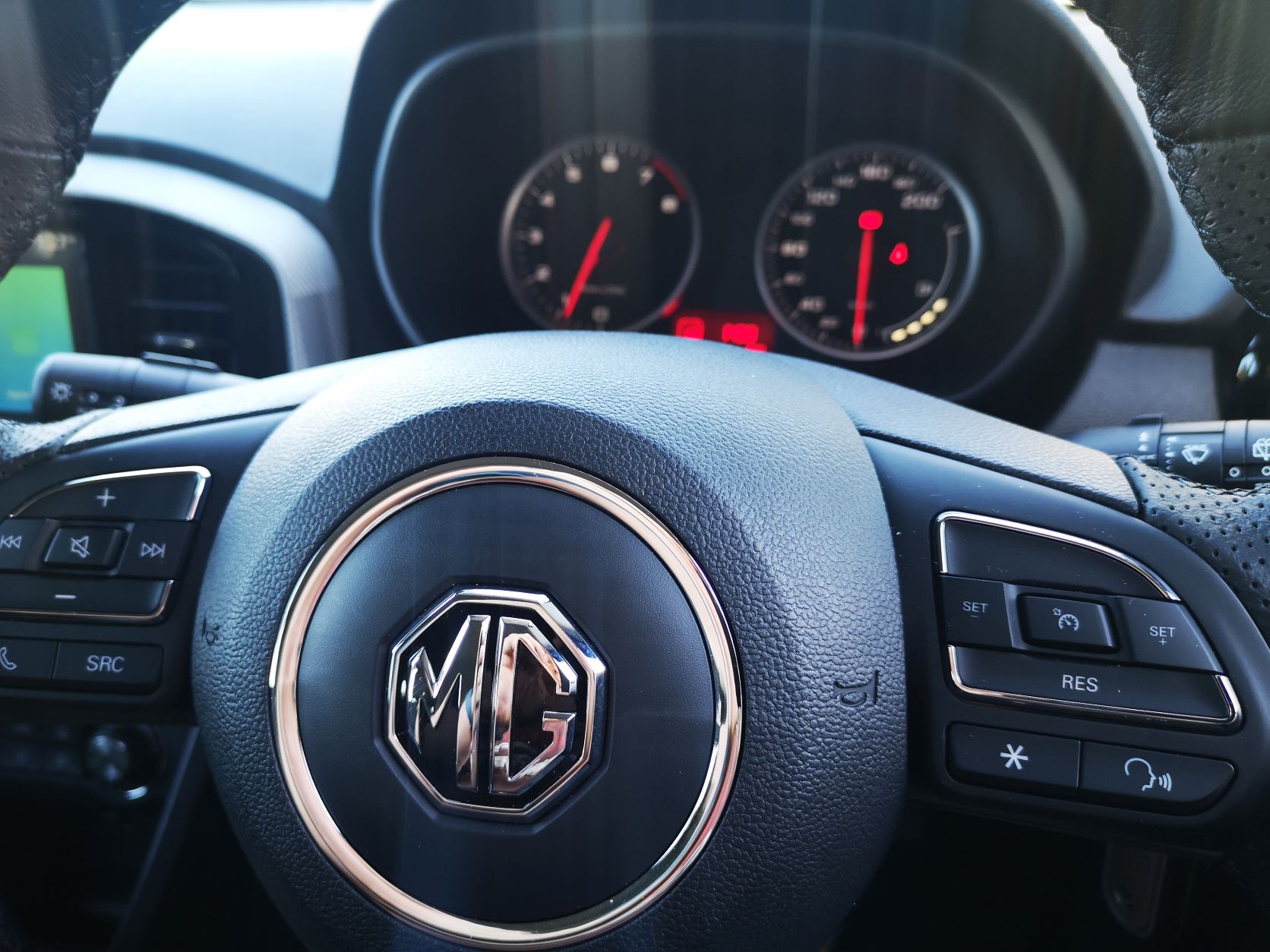 Of course having a vehicle with this much value does mean that there's a few compromises. Firstly the steering is fixed in terms of weight, so it's fine when on the move but rather heavy when moving at slow speeds around the city. Then there's the powertrain. The 1.5L engine (82kW/150Nm) offers both peak power and torque at 6,000 and 4,500 rpm respectively, so forget about drag racing at the lights and its 4-speed auto box means that the revs are up around 2,000 rpm when on SH1, But conversely, its combined efficiency is 6.7L/100km and emissions are 159g/km – for us that meant that we actually gave the MG back with fuel, despite the fact that it has a 45L fuel tank.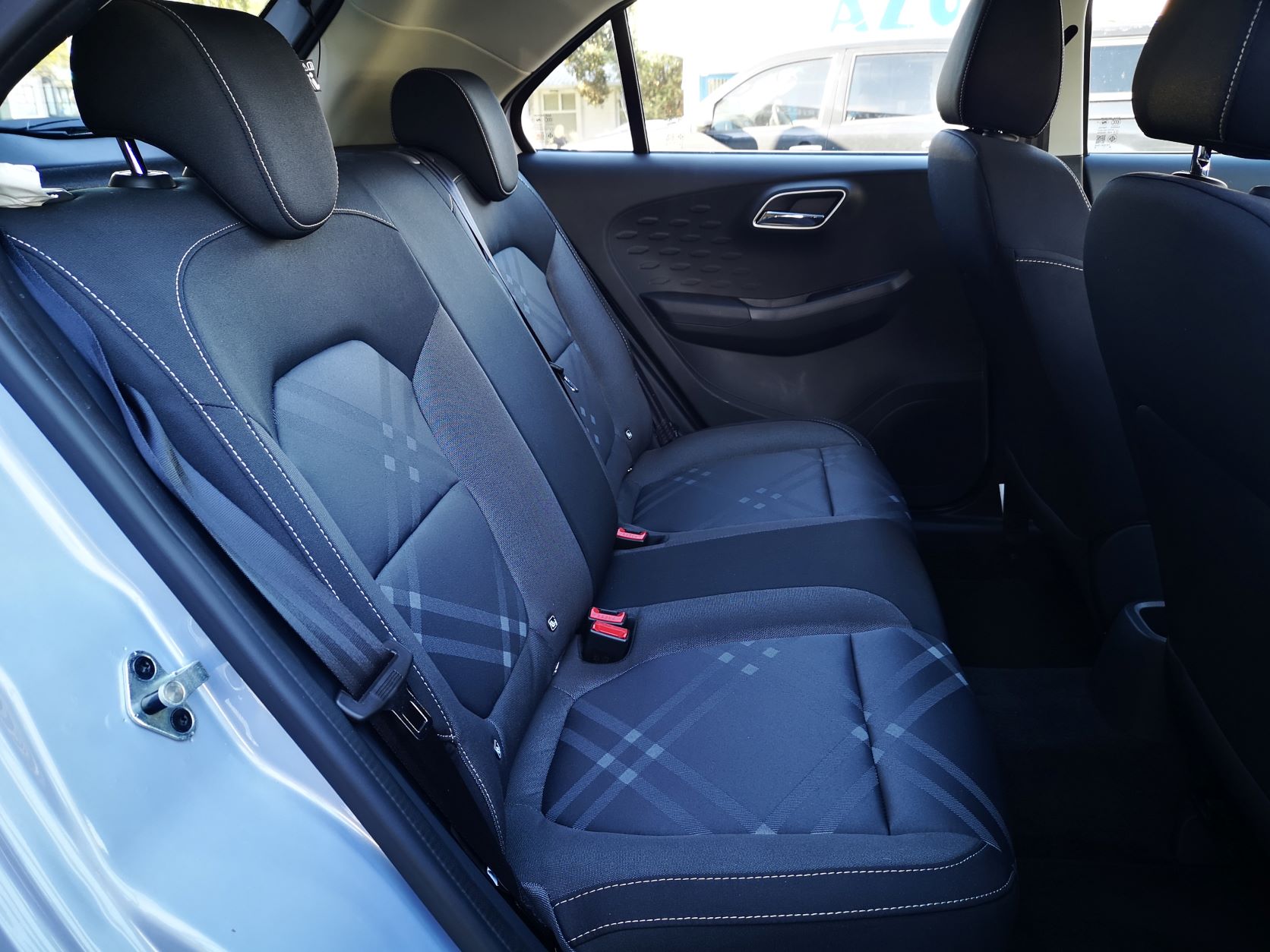 To be totally transparent, our family's regular demands on a vehicle are very limited. School run a couple of times a week and the rest of the time it's just pottering around the Albany area, running errands and shopping. And for that job, this new MG3 is outstanding.
We bought a second-hand 5-door hatch to do this rather stressless task several years ago and spent a shade under ten grand. Touching lots of wood, the car we bought has been good but buying a pre-owned car is always a roll of the dice in terms of history and WOF time always raises the heart rate a little. Therefore for us, a brand new car with a new car smell and 7-years peace of mind motoring all for under $20k is a more than attractive alternative and had it been around then…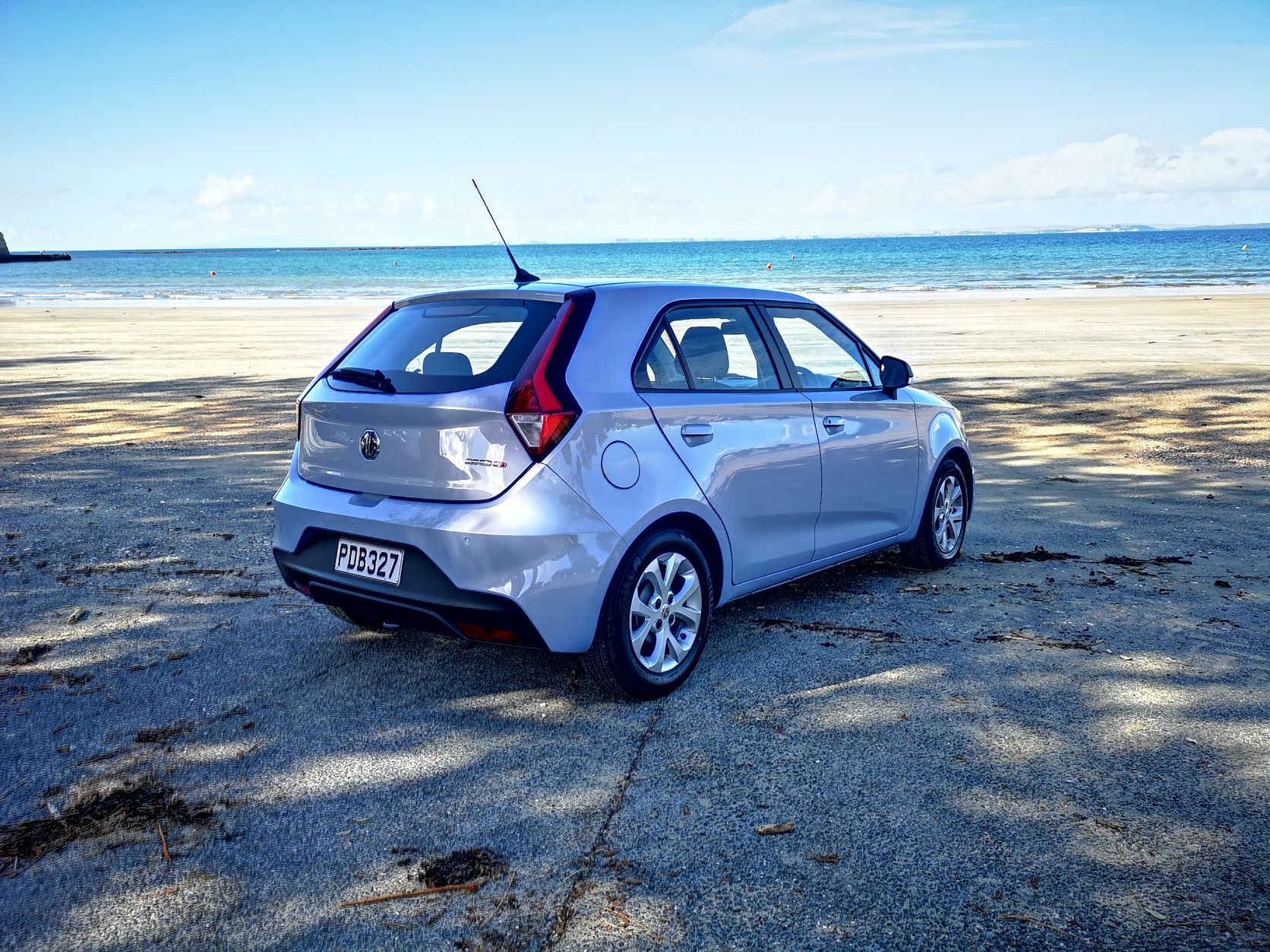 Summing up, the New MG3 auto maybe as 'cheap as chips' but joy of joys, it's surprisingly just as substantial.