With the new E-Class and the EQE SUV, the independent European safety organisation Euro NCAP has awarded no less than two Mercedes‑Benz vehicles for the very high performance level of their assistance systems. Both the Mercedes‑Benz E 400 e 4MATIC Saloon and the EQE 500 4MATIC SUV received an overall rating of "very good" in the special assessment for assistance systems. The highest Euro NCAP results achieved to date in the two sub-areas of assistance competence and safety backup were achieved by the EQE Saloon in 2022 with 85 and 100 percent. With scores of 85 and 99 percent respectively, the E‑Class and EQE SUV now seamlessly follow up on this success.
"We are very pleased with these extraordinary results. These awards prove that our assistance and safety concept, which is tailored to real accident scenarios, has also proven itself in standardised assessments. At the same time, the excellent performance of the E‑Class as a plug-in hybrid and the all-electric EQE SUV in Euro NCAP confirms that the quality of assisted driving at Mercedes‑Benz is not a question of the drive concept."
Markus Schäfer, Member of the Board of Management of Mercedes-Benz Group AG, Chief Technology Officer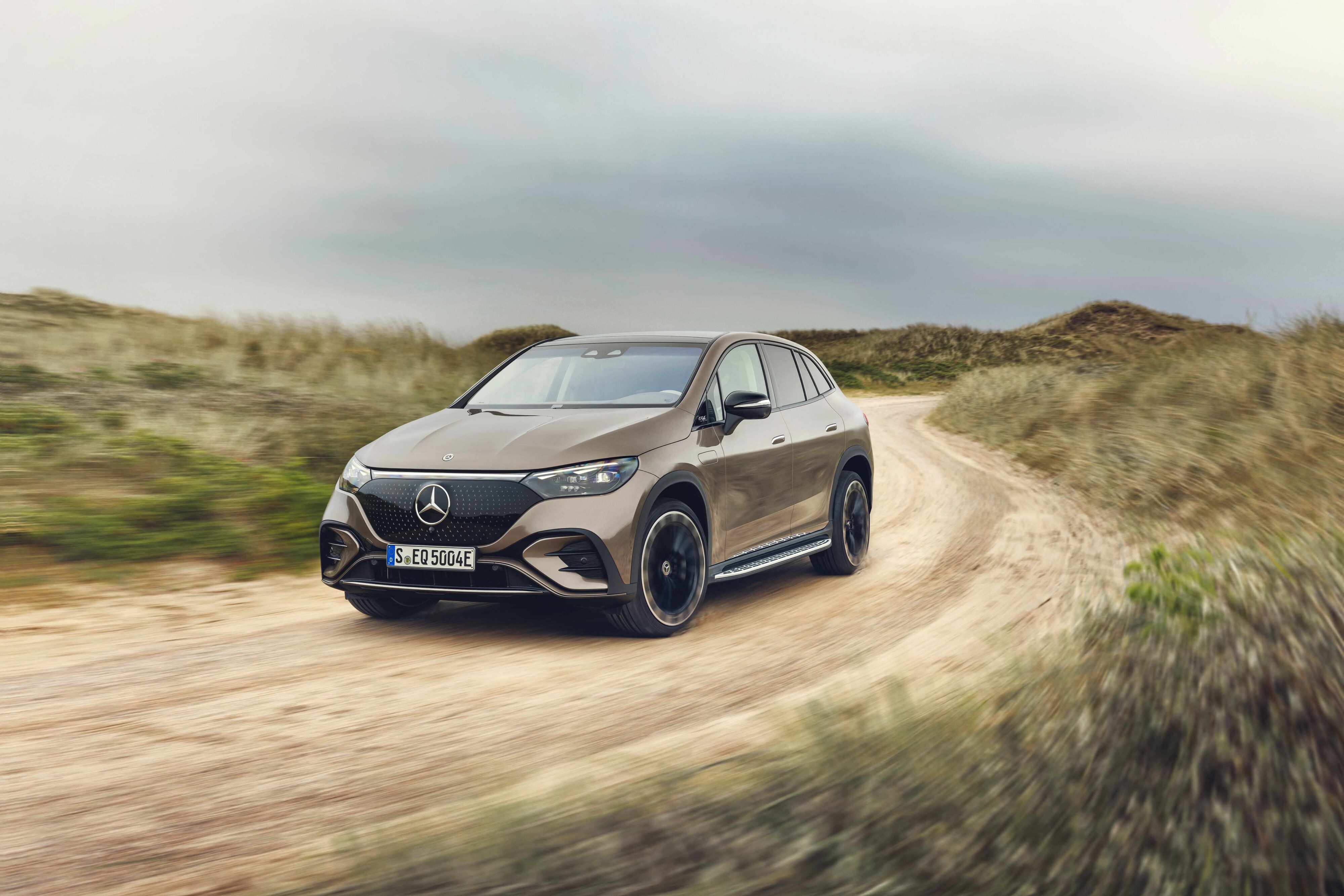 In the special assessment for assistance systems, Euro NCAP uses the most comprehensive equipment with assistance systems as the basis, i.e. the optional Driving Assistance Package Plus for the E‑Class and EQE SUV. In combination with the standard equipment, the options of both vehicles include the systems Active Distance Assist DISTRONIC, Active Speed Limit Assist, Active Traffic Jam Assist, Active Steering Assist, Active Lane Change Assist, Active Emergency Stop Assist, Active Brake Assist, Evasive Steering Assist,
Active Lane Keeping Assist, Active Blind Spot Assist, ATTENTION ASSIST, junction start-off function and Parking Package with reversing camera as well as PRE-SAFE PLUS and PRE-SAFE Impulse Side.
In principle, Mercedes‑Benz does not differentiate between different drive systems when it comes to its high safety standards. The company recently demonstrated this with the world's first public crash test of two fully electric vehicles at the Group's own Technology Centre for Vehicle Safety in Sindelfingen. Like all other Mercedes‑Benz vehicles, the EQE SUV has a rigid passenger cell, special deformation zones and modern restraint systems. In addition, Mercedes‑Benz has developed a multi-stage high-voltage safety concept. The protection concept offers a high level of safety while driving as well as during and after a crash.