PRESS RELEASE
Mercedes-Benz New Zealand adds plug-in hybrid to the new C-Class range with the arrival of the
Mercedes-Benz C 350 e Sedan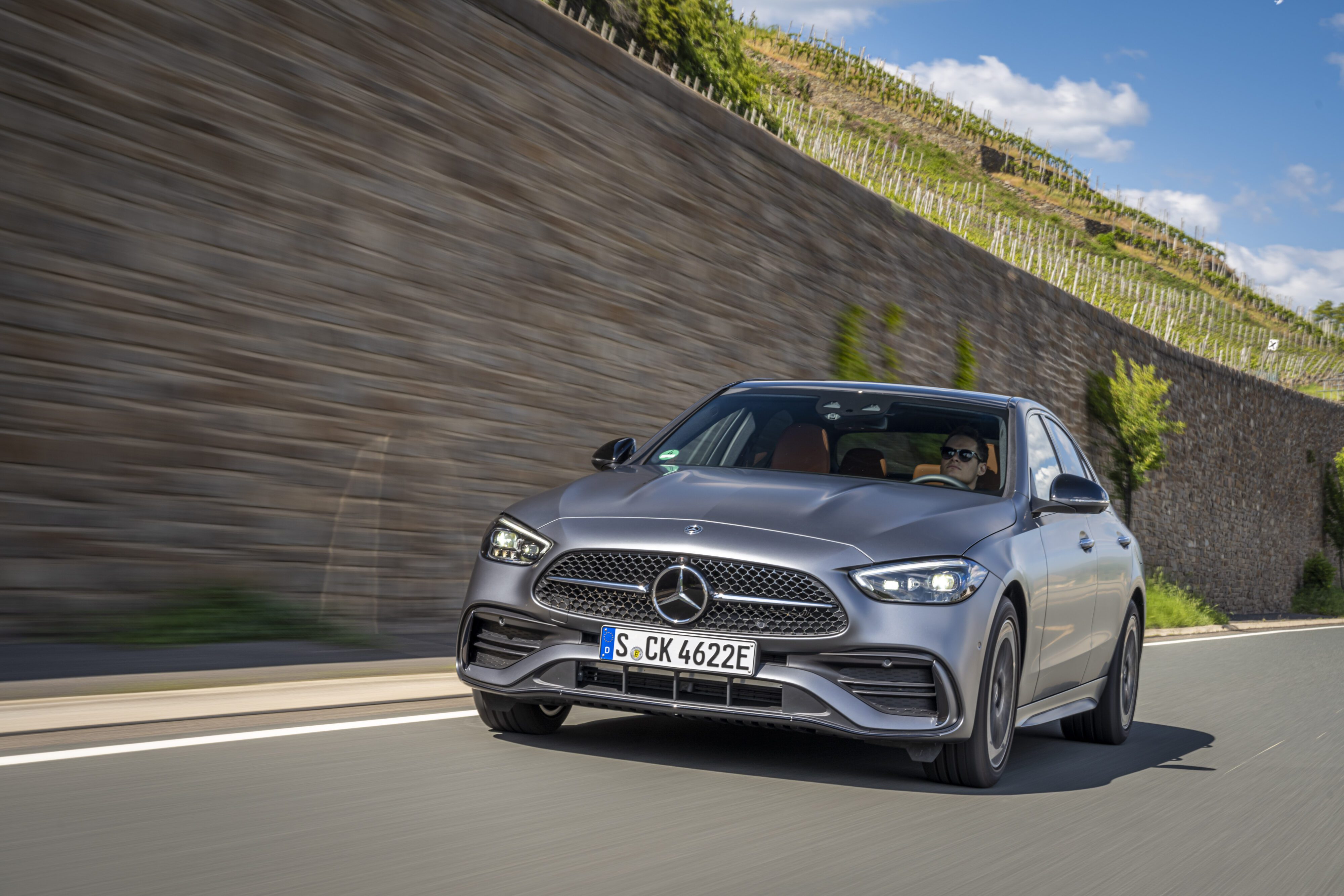 With the new C 350 e Sedan powered by a petrol-electric hybrid drivetrain, Mercedes-Benz further
extends the appeal of its refined and luxurious C-Class range, once again presenting an enticing option
for a growing number of customers keen to enjoy the benefits of electric mobility.
Fans of the stunning design and advanced technology of the new Mercedes-Benz C-Class sedan who also covet the increasingly popular option of part-time electrification have their wish granted with the much-
anticipated arrival in New Zealand of the Mercedes-Benz C 350 e Sedan.
The C 350 e combines a compact, thrifty petrol engine with an onboard electric motor, battery and charging system. This enables drivers to choose the method of driving that best suits their needs, adding the ability to travel up to 100 kilometres in fully-electric mode, using no fossil fuel and with no tailpipe emissions.
Take charge of the daily commute – With up to 100 km in all-electric range between charges, C 350 e owners may be able to undertake their daily commute solely utilising the vehicle's electric motor, then simply plug into a domestic wall socket with the supplied charging cable for overnight replenishment of the onboard battery. Choosing to recharge during favourably priced off-peak periods could further reduce running costs. More rapid charging options are also available.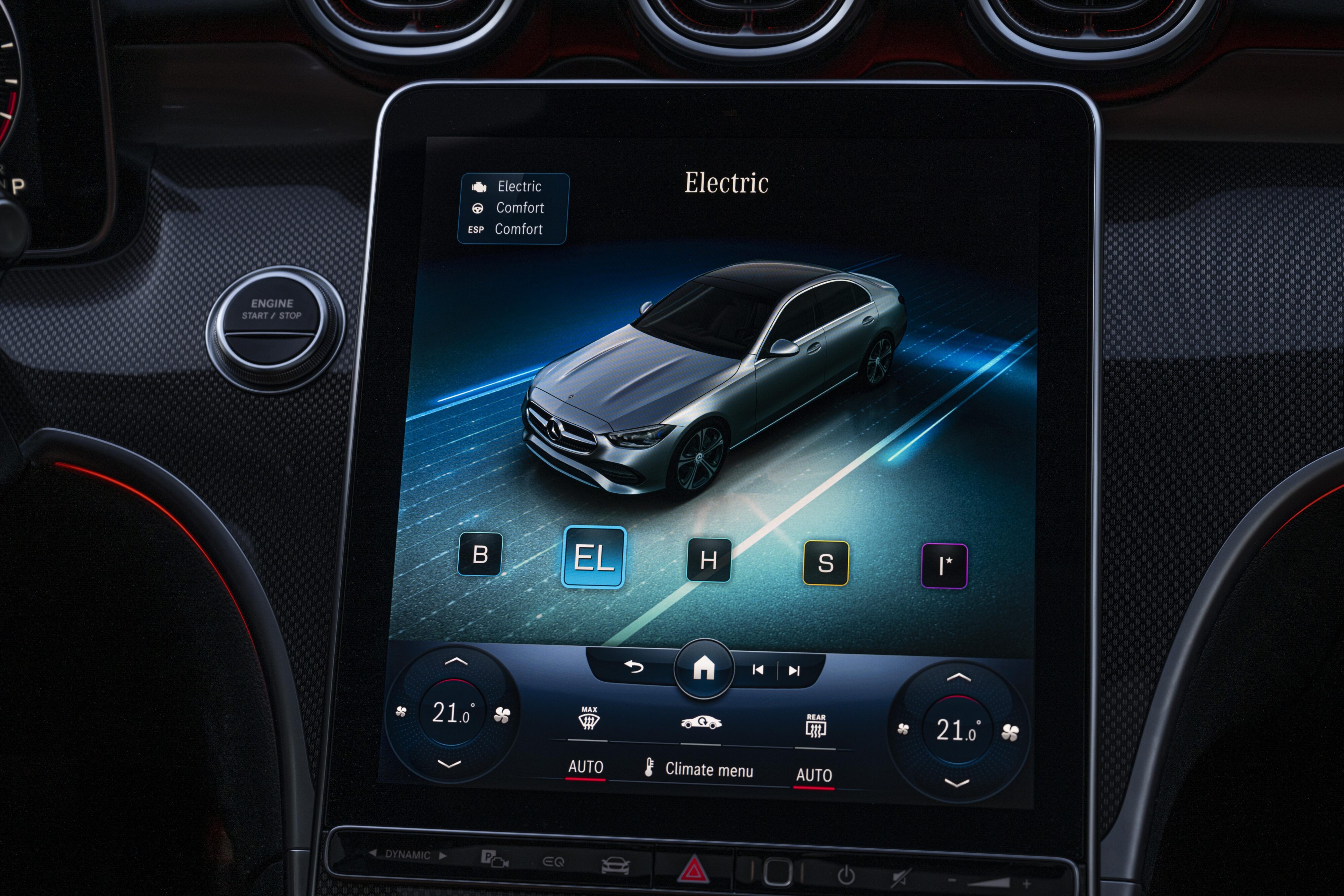 With all-electric running comes other key advantages. The C 350 e offers a choice of energy regeneration
modes, which recoup electrical energy during deceleration and braking to extend the all-electric driving
range. In the most active regeneration mode, drivers negotiating heavy traffic or slow road conditions can
experience the enjoyable feeling of 'one-pedal driving'. The vehicle actively slows as soon as the accelerator is released, effectively acting as a brake, with the dual benefit of reducing driver fatigue while
also generating maximum energy recuperation.
However, making a sound choice for the environment needn't come at the expense of performance and
driving enjoyment. With the combined output of the 2.0-litre turbocharged four-cylinder petrol engine (150kW of power and 320 Nm of torque), and electric motor (95 kW/440 Nm) delivering a system total of 230kW and 550 Nm, the driver can summon rapid acceleration. For example, 0-100 km/h can be achieved in as little as 6.1 seconds.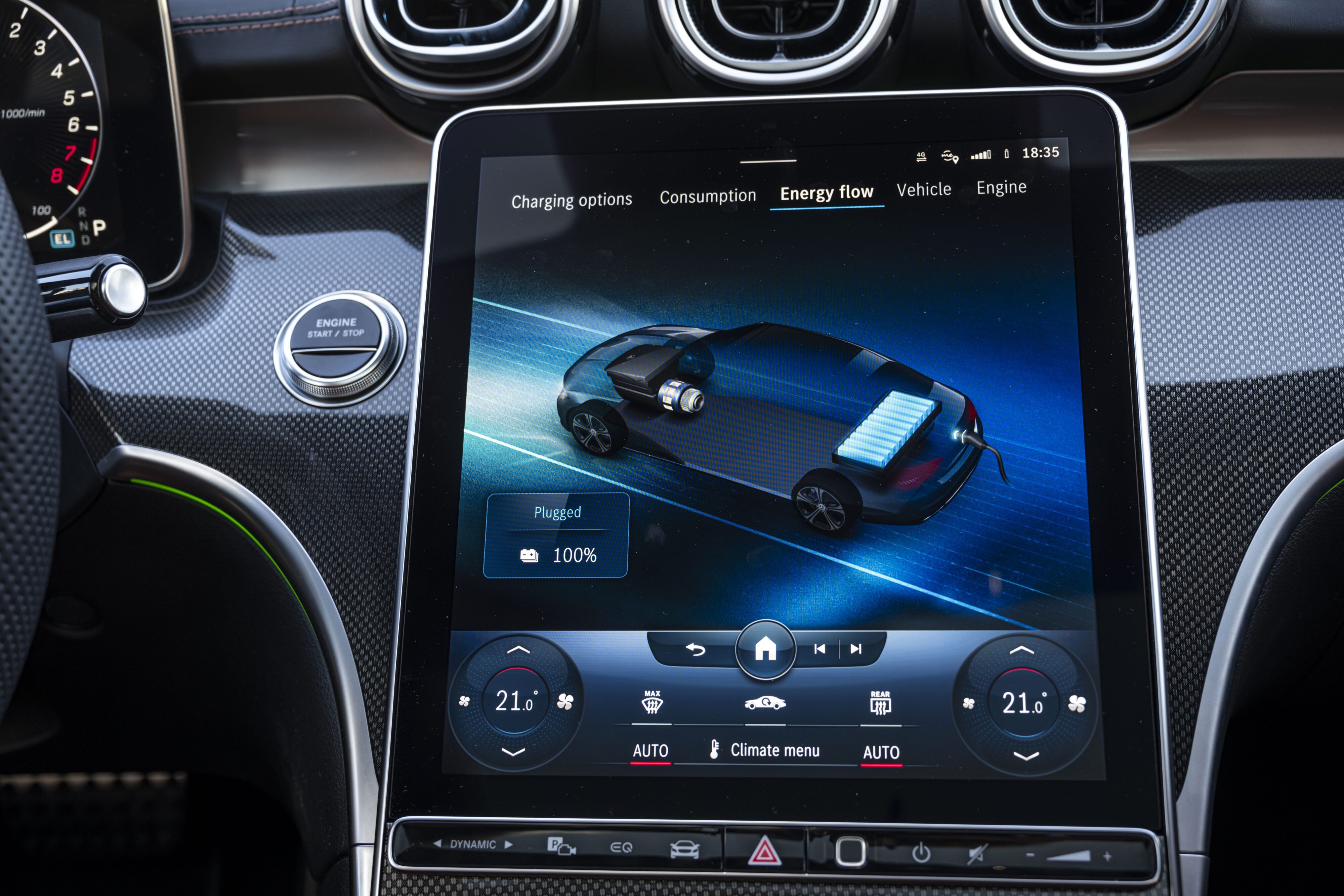 The new-generation W206 C 350 e also has a significant advantage over the hybrid model it replaces from the W205 generation, with the battery pack repositioned to eliminate a step in the boot, which also enables easy through-loading via the 40:20:40 split-folding rear seats.
Electric-specific features – The new C 350 e Sedan builds on the impressive specification of its acclaimed C-Class stablemates, the C 200 and C 300, by adding the plush Comfort Suspension package, together with self-levelling rear suspension. An alternating current (AC) charger for home use is included with an eight-metre cable to provide charging from a domestic 240-volt outlet. The C 350 e will accept charge from a wall box or public AC charging station at up to 11 kW as standard. The C 350 e also includes acoustic ambient protection, which when driving at low speed in all-electric mode emits external sound designed to alert pedestrians and cyclists.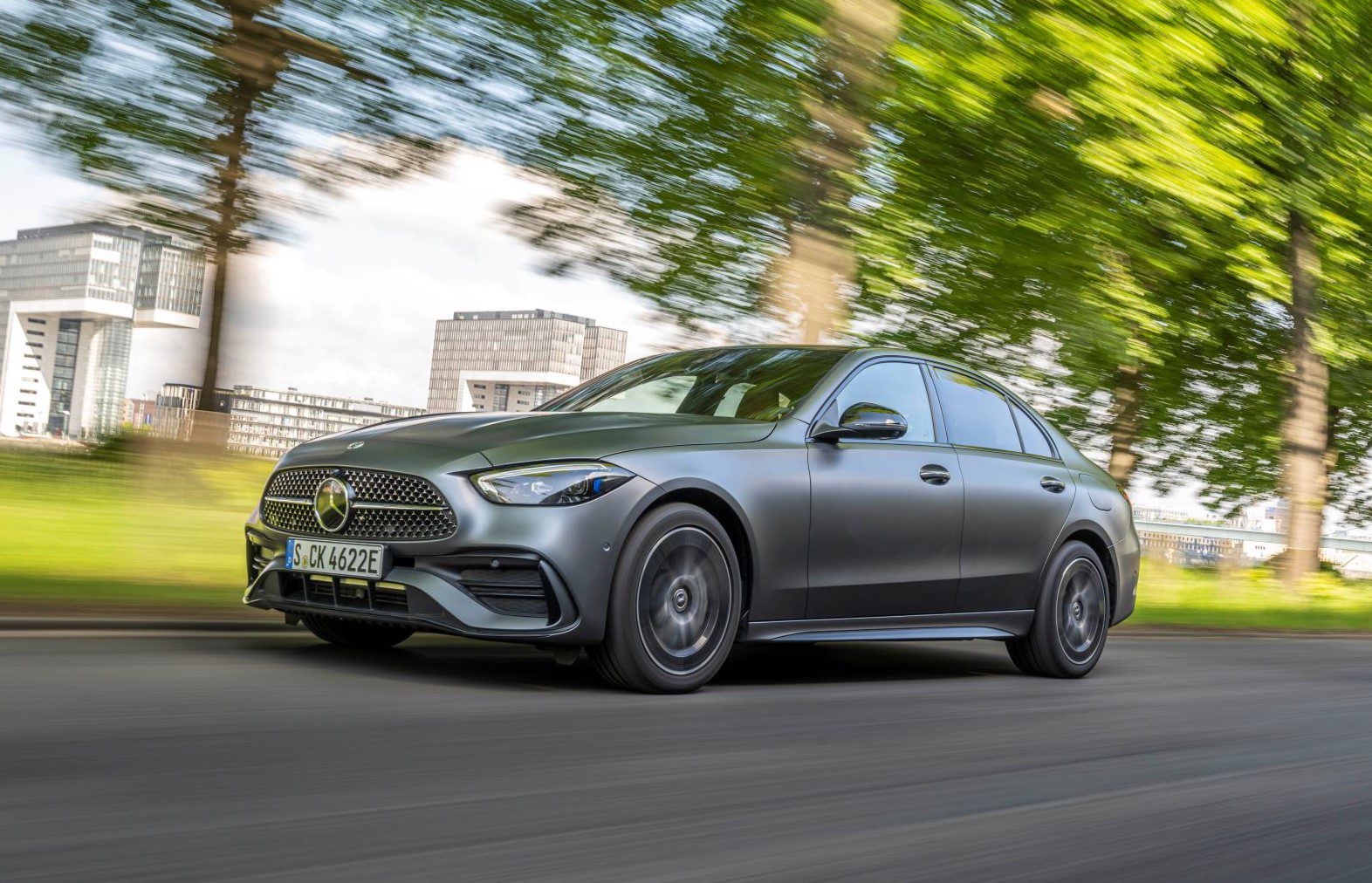 With its all-electric driving mode boosting overall range, the C 350 e includes a smaller petrol tank than its C-Class siblings, at 50 litres capacity compared to 66. The C 350 e also shares a number of features with the luxuriously equipped C 300 Sedan, including leather upholstery, dark-tinted privacy glass from the B-pillar to the rear, and the Driving Assistance Package Plus which includes a suite of active safety and convenience measures including Active Blind Spot Assist, Active Brake Assist with Cross-Traffic Function, Active Lane-Change Assist, Traffic Sign Assist, route-based speed adaptation, and the PRE-SAFE® Impulse Side accident preparation system.
Stay tuned, we should be getting our hands on this soon.