PRESS RELEASE
Three highly customised Maserati models have arrived in Australia for a series of VIP previews, in celebration of growing local interest in Maserati Fuoriserie, the global personalisation program that empowers owners to tailor a Maserati to their distinctive character and expansive desires.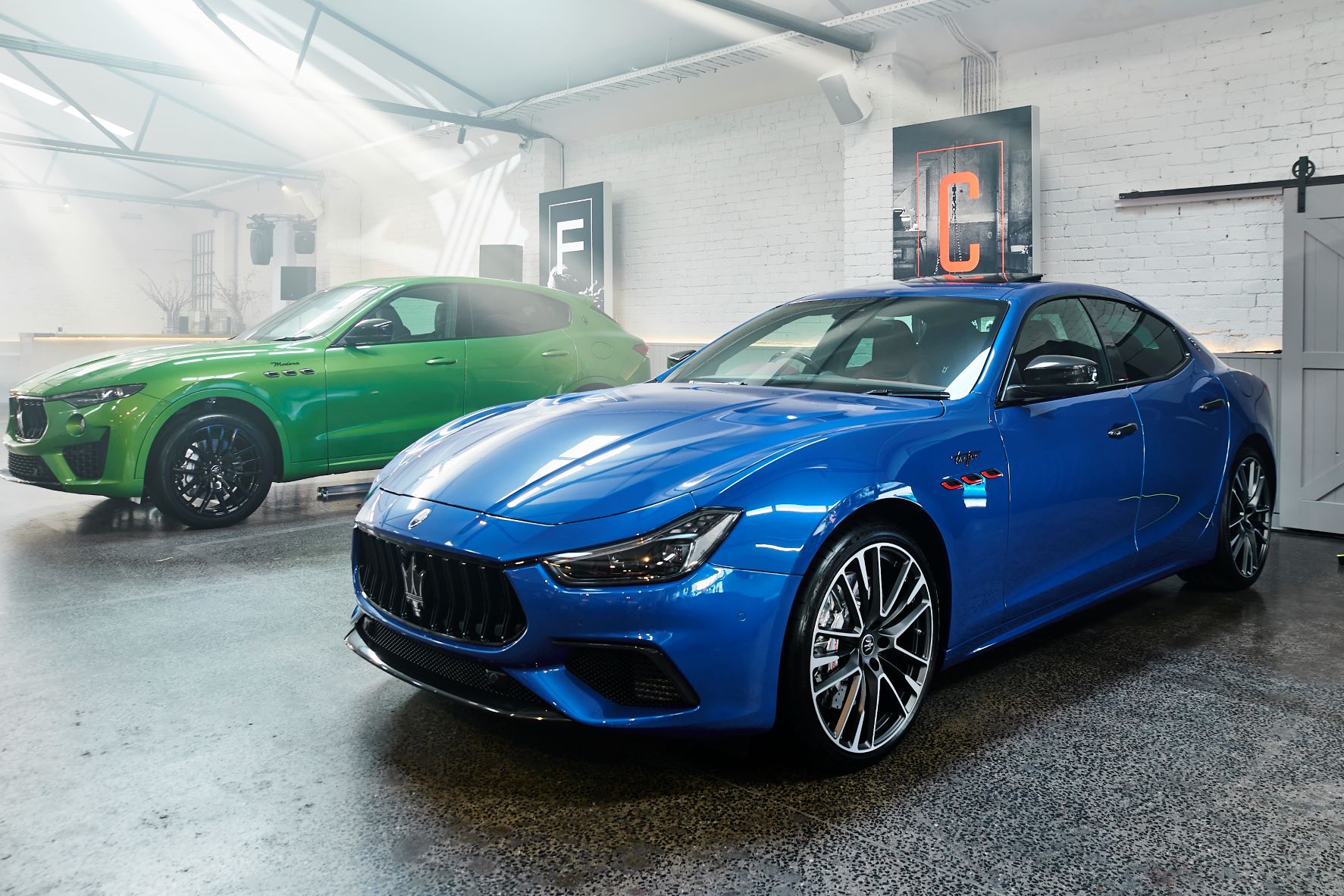 The special models on private showcase locally – Grecale Fuoriserie Mission from Mars, Levante Fuoriserie and Ghibli Trofeo Fuoriserie – offer a window into Maserati Fuoriserie. Available to clientele in Australia, owners can realise their own distinctive one-of-a-kind Maserati in collaboration with the marque's expert design team in Modena, Italy.
"Fuoriserie elevates the relationship between Maserati and its family of owners to an even greater, more personal level," said Grant Barling, General Manager, Maserati Australia. "We feel privileged to offer our customers an even greater opportunity to individualise their vehicle. We're seeing growing interest from clientele in the Fuoriserie program – it allows them to express themselves even more boldly, confidently and in a genuinely bespoke manner."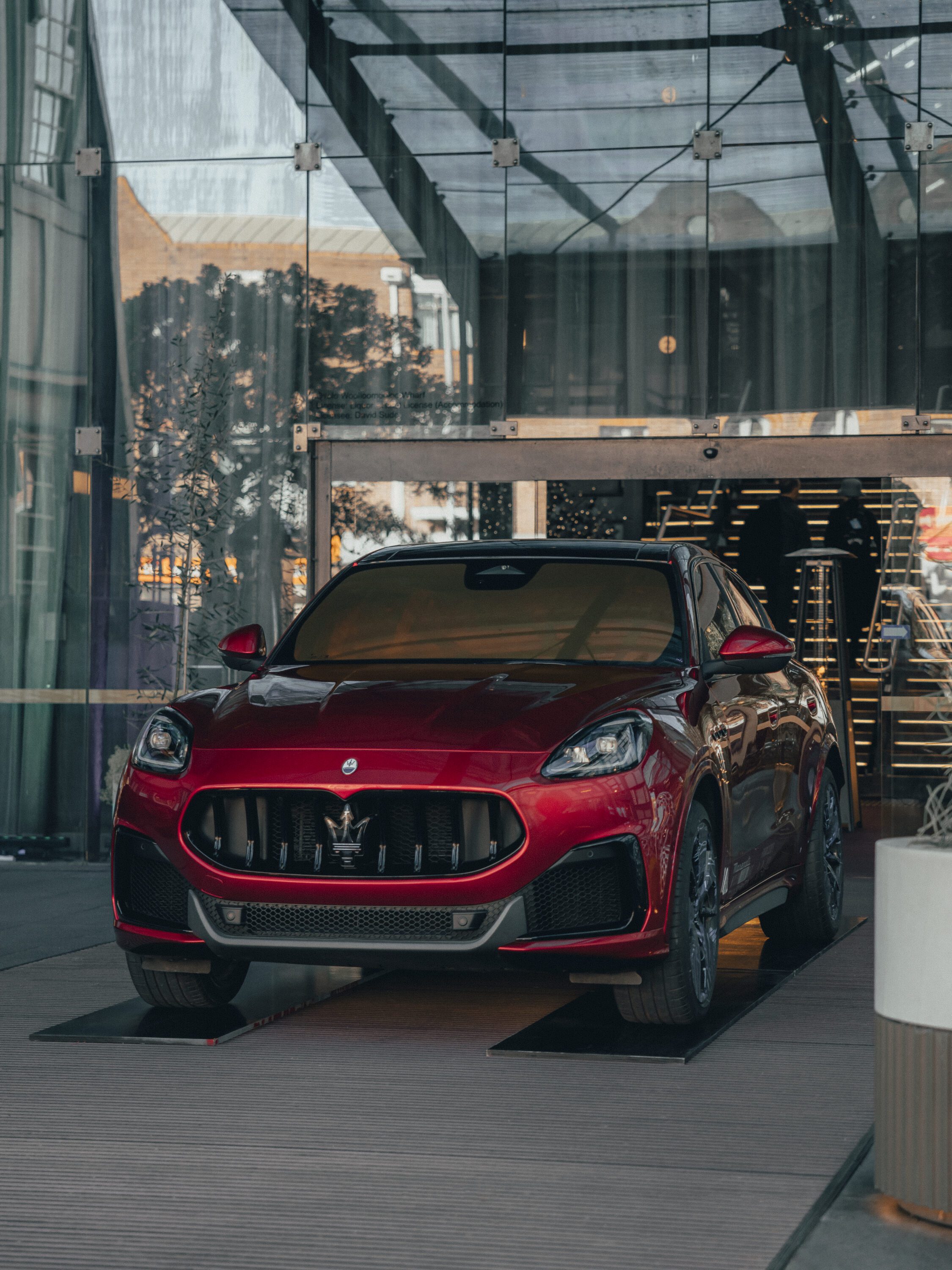 All Maserati owners have a wide choice of colours and accoutrements, such as carbon fibre options and interior treatments, through to wheel size and style to select from. Maserati Fuoriserie builds on this already high level of personalisation by offering full access to the artisans of Maserati's design studio in Italy.
Maserati Fuoriserie empowers customers to unleash their audacity and set their own rules through an array of bespoke colour combinations and design concepts. As a metaphoric blank slate, individual customers are given the opportunity to take on the stance of trendsetter and express their personal creativity. The connection between the vision and fascination of the owner can be fully realised through the tailoring capabilities brought by Fuoriserie, with resulting models evoking feelings and emotions.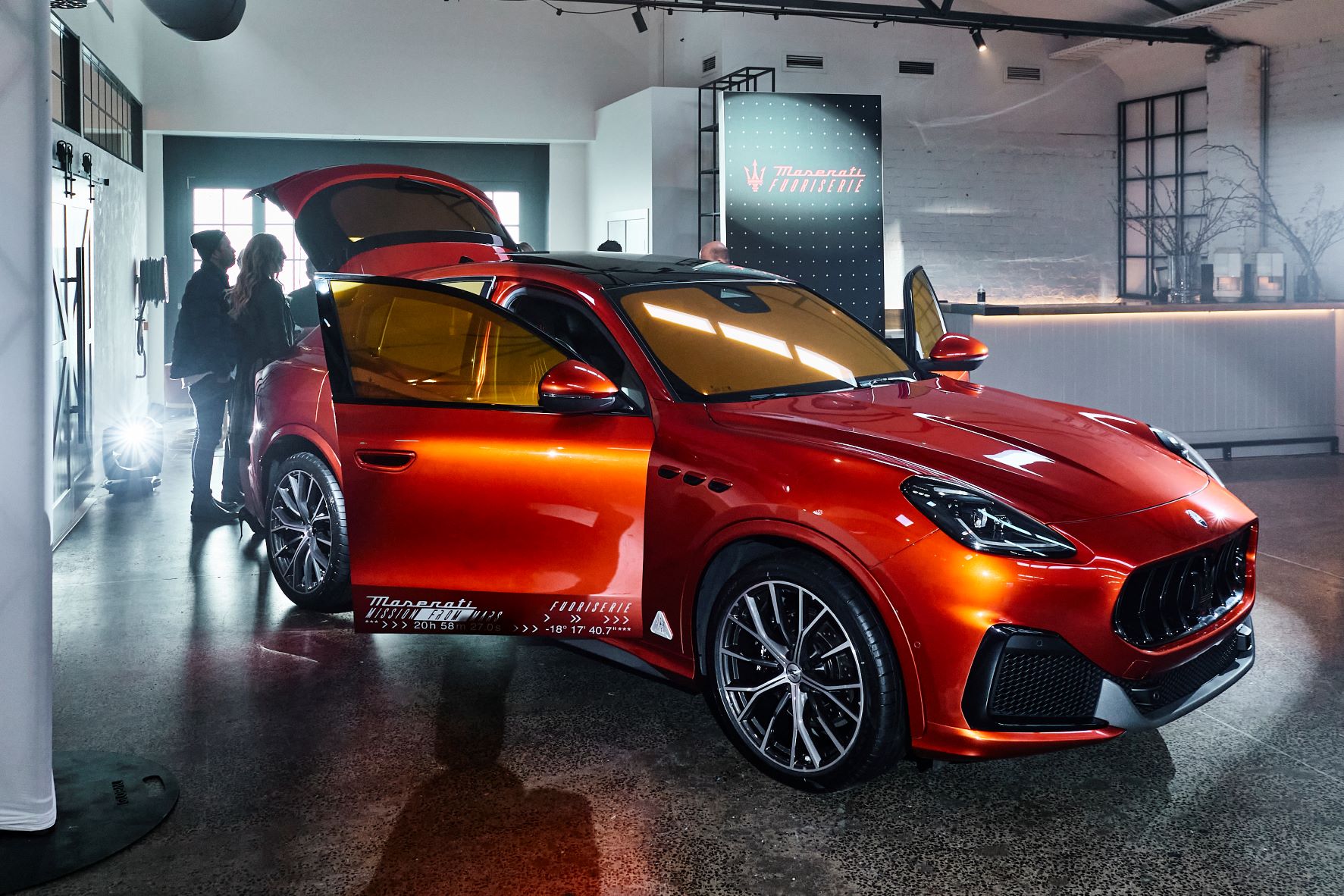 "We are thrilled to showcase to our customers three specially-crafted models that demonstrate the vast possibilities offered by Fuoriserie – the only limit is your imagination," added Barling.
The Grecale Fuoriserie Mission from Mars customises the forthcoming Grecale SUV to the absolute limit. A special textured metallic is paint inspired by mineral dust and metal erosion is used on components inside and out. The exteriors are painted in Galactic Orange, a Fuoriserie interpretation of the bodywork in a multi-layered colour. Its highly-liquid base is reminiscent of molten metal, on top of an intense, futuristic and almost frosted orange-red resin.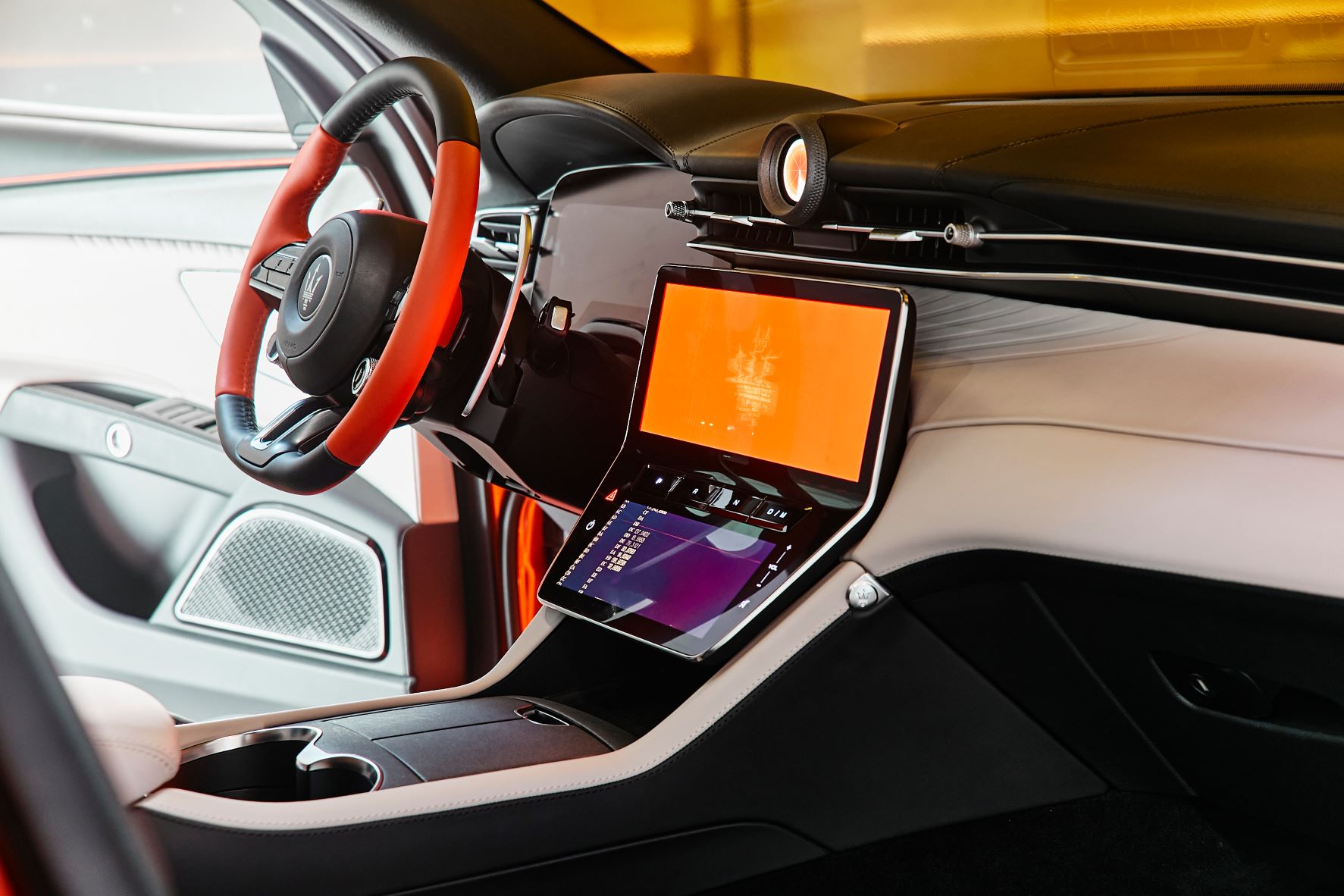 The exterior is enhanced by special grey-tyred Vortex wheels that mimic the displacement of air when travelling at speed. The badges are specific and the Trident on the C-pillar merges into the bodywork, giving it a 2-D aspect, in larger proportions than usual. The design of the Trident logo has been revisited with a glitch effect, both symbolising the rhythm of the waves and information incoming from outer space and recalling the feeling of movement at very high speed. The mirror effect is similar to a solar lens, here embedded in the dark orange of the bodywork. An impressive 12.3" screen, the largest ever seen in a Maserati, bestows the dashboard while a special 'star chart' graces the ceiling.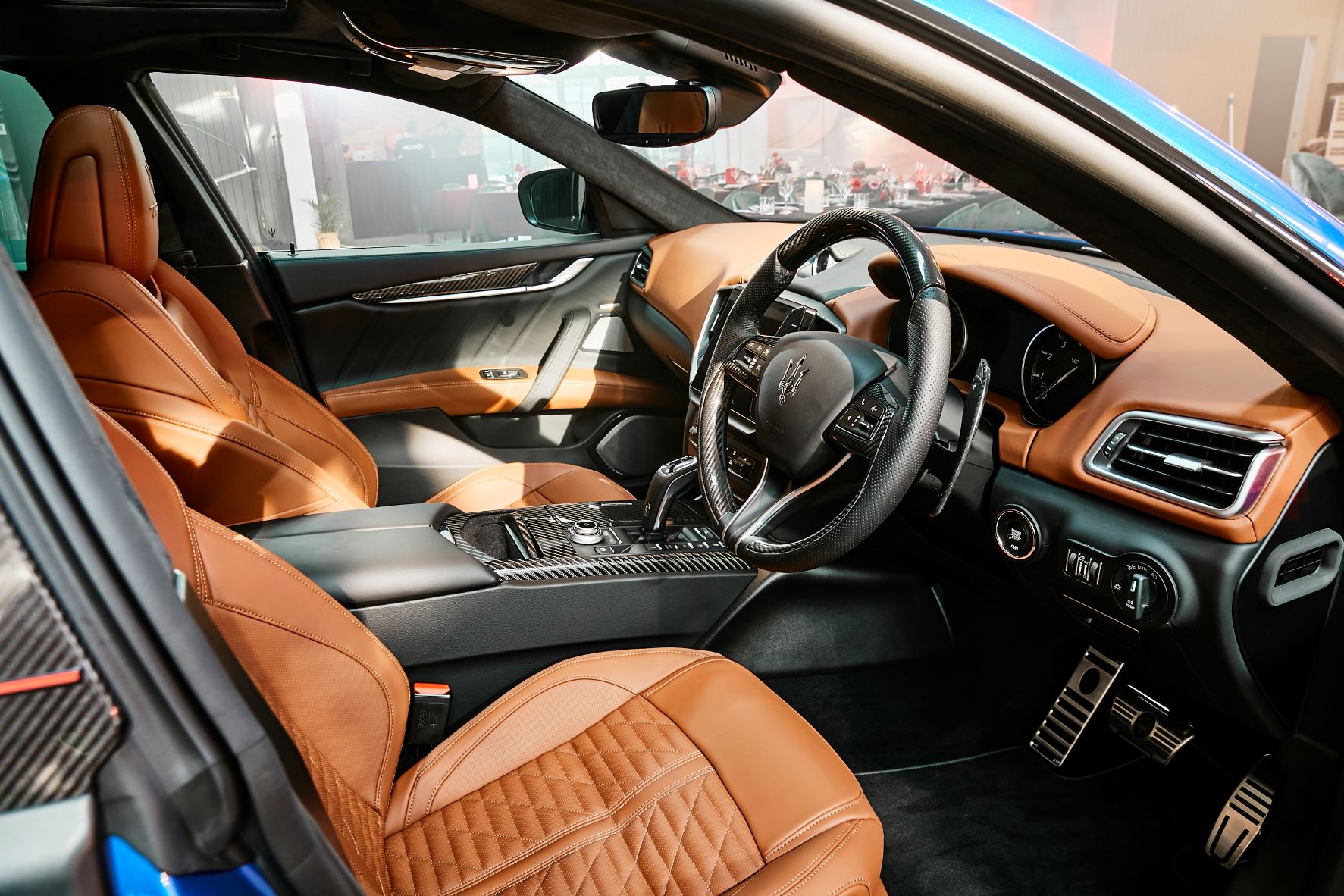 Accompanying the Grecale Fuoriserie Mission from Mars on its local voyage, the Levante Fuoriserie and Ghibli Trofeo Fuoriserie are interpretations adorned with unique design elements and combinations to inspire audacious, fearless expressionism.
The Ghibli Trofeo Fuoriserie boasts a Blu Inchiostro exterior, harking back to the heritage of Maserati – blue being a primary colour for Bologna, the city where Maserati was founded in 1914. The vehicle is matched with a Couio Tan Pieno Fiore leather interior, further impressing the vehicle's Italian roots adding true class and elegance. While the Ghibli Trofeo Fuoriserie appeals to a more traditional Maserati buyer, the Levante Fuoriserie is designed with a new generation of buyer in mind – those who are emboldened to stand out from the crowd. Its exuberant, vivacious design incorporates Urban Green exterior paintwork with intricate hints of deep, metallic gold that come alive when drenched in sunlight. The three vehicles together highlight the beauty of the Fuoriserie program, catering to all tastes.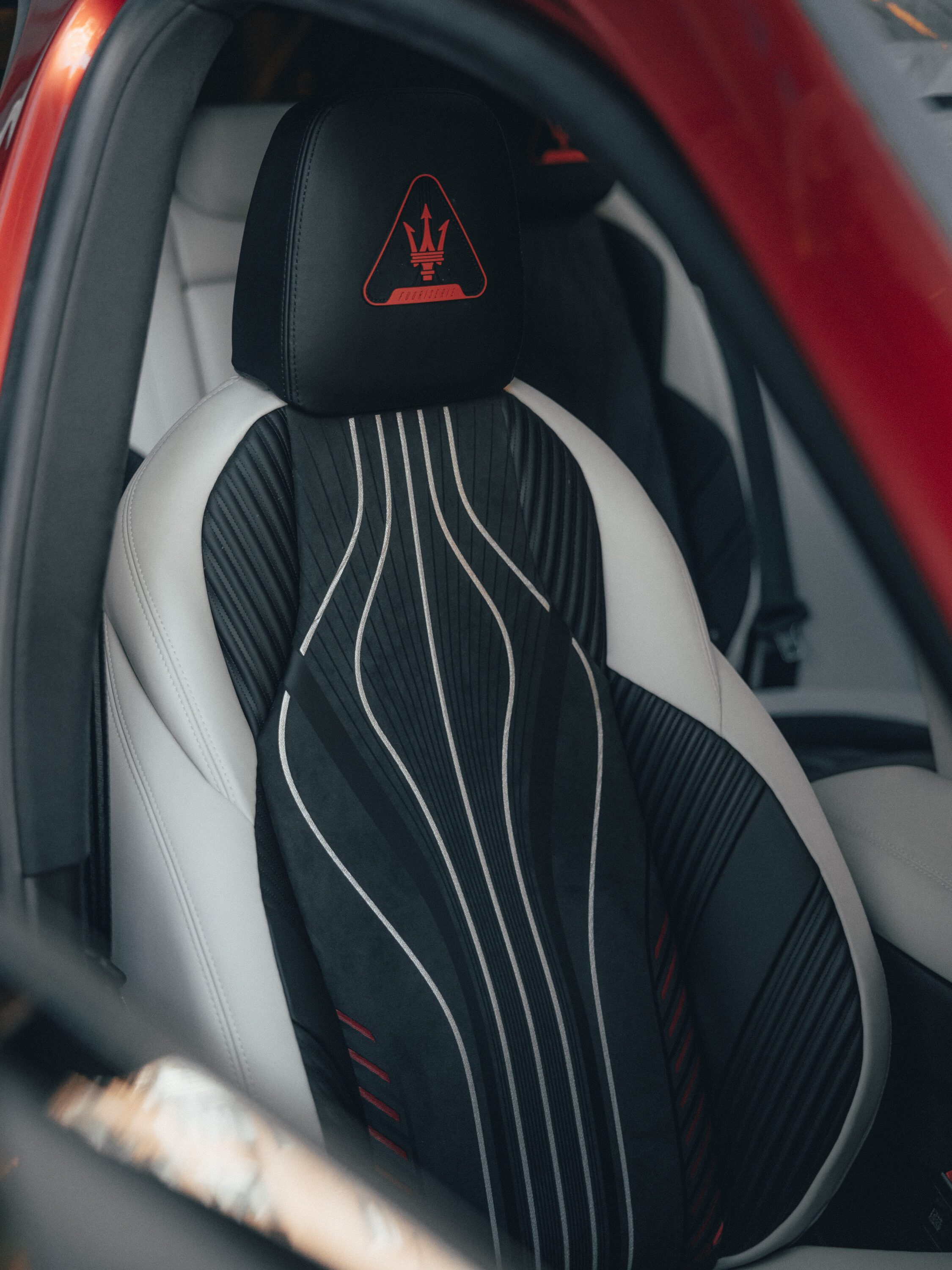 "We anticipate demand for the Fuoriserie program will continue to grow in Australia, as our clientele increasingly seek curated craftsmanship that align with their values, passions and lifestyle. The artisans at Maserati's Modena design studio are highly-curious creatures, who will only finalise a design when the client's adoration and excitement is not only achieved but exceeded. Due to the intricacies of some requests, we have clientele collaborate with the Fuoriserie team anywhere between one month to several months before designs are progressed into production. The design team are dedicated to perfecting every element to achieve the client's vision," added Barling.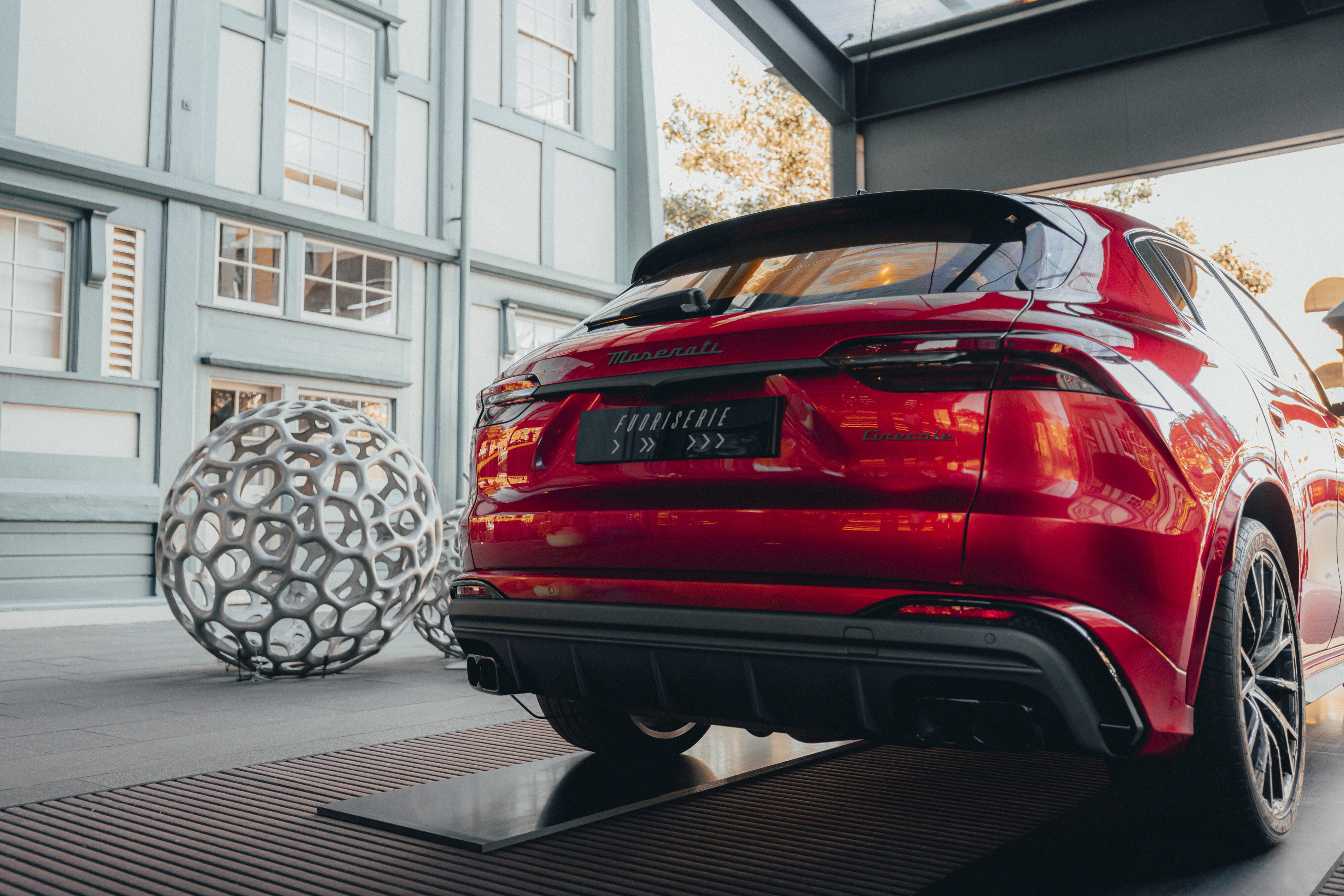 The three Fuoriserie vehicles have a fleeting visit in Australia before continuing a voyage around Asia Pacific.