PRESS RELEASE
New Zealand's top-selling large SUV, the Hyundai Santa Fe gets a hybrid powertrain.
Santa Fe is Hyundai's longest-running SUV now in its 22nd year of sale. Sold in New Zealand since 2001, the 7-seater SUV has been praised for its comfort and roominess, comprehensive standard features and functional cabin design, as well as safety, having received a 5 star ANCAP rating. The latest series of hybrid technology enhancements provide Santa Fe lovers with another choice in the range, that are looking to have a lesser impact on the environment, without compromising on power and creature comforts.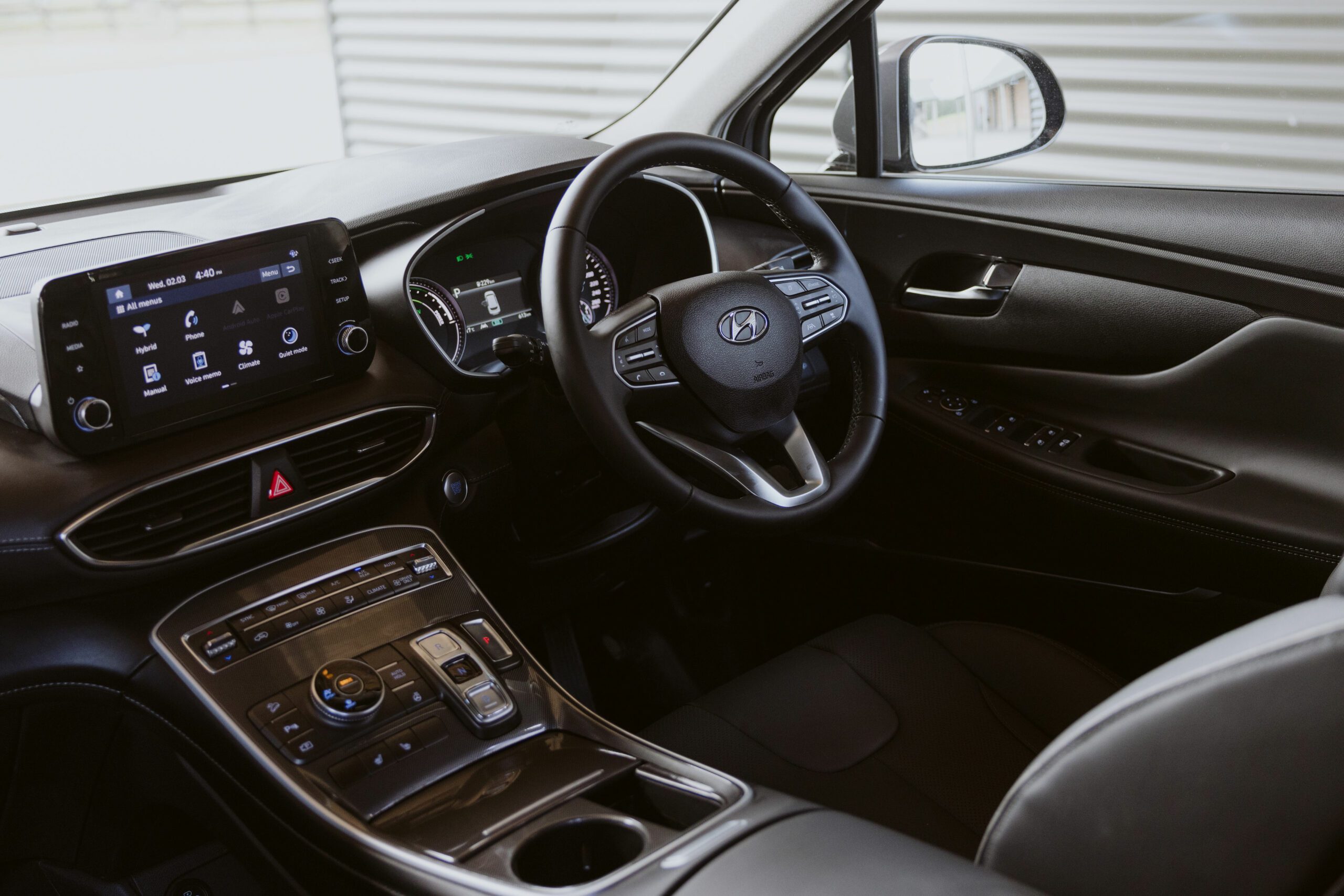 New Zealand's favourite family SUV, the Santa Fe is the first hybrid SUV in Hyundai New Zealand's line-up. It will be joined by smaller siblings Kona and Tucson by the end of 2022.
Hyundai New Zealand General Manager, Chris Blair says, "The all-new Santa Fe Hybrid is another milestone vehicle for Hyundai New Zealand. It's the first of three hybrid SUV's we have arriving in 2022, and another important step towards the reducation of carbon emissions in New Zealand. We are very much committed to providing Kiwis with the most choice when it comes to eco-friendly drivetrains. By the end of 2022, we will have introduced seven EV and Hybrid models in 24 variants since 2017."
The Santa Fe is available with Hyundai's 1.6-litre turbocharged four-cylinder petrol engine combined with either a 169kW Hybrid or a 195kW Plug-in Hybrid option. A six-speed fully automatic gearbox is standard on all models with Hyundai's HTRAC 4WD system featuring intelligent torque distribution and 4 drive modes.
Combined power and torque outputs are rated at 169kW and 350Nm respectively, putting the HEV between the existing V6 (200kW/331Nm) and 2.2-litre diesel (148kW/440Nm). The Santa Fe Hybrid (HEV) carries a 44.2kW electric motor and 1.49kWh lithium-ion polymer battery.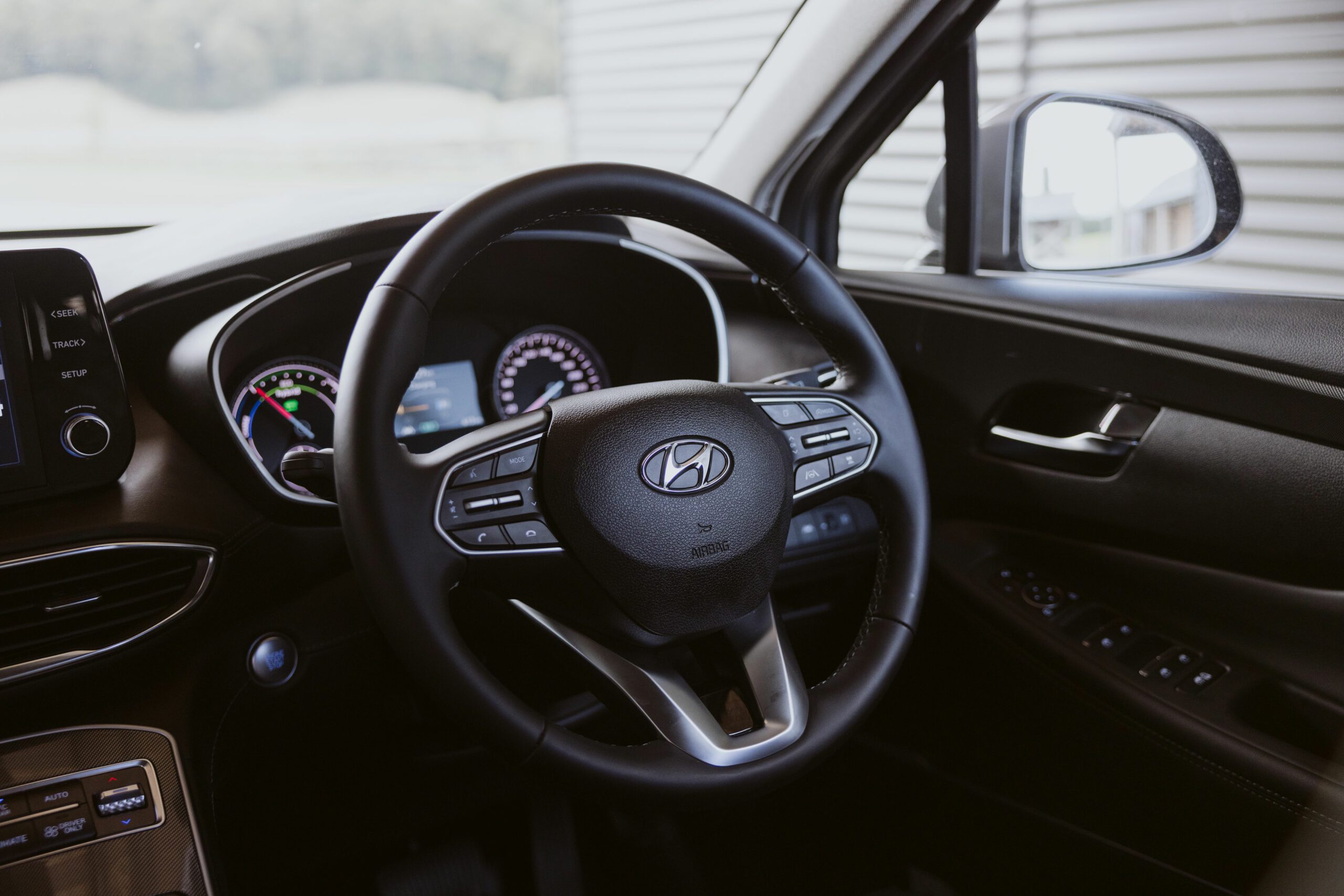 The Santa Fe Hybrid consumes 6.3L/100km on the combined WLTP cycle depending on specification, emitting 142g/km WLTP. Emissions for the Santa Fe PHEV has yet to be released.
Offering two levels of trim, a base model and a higher spec Elite model, the European specification Santa Fe Hybrids come with many of the same features as the regular versions, but add wireless smartphone charging and heated seats to the complete range.
SmartSense safety technology also comes as standard across the range and Hyundai New Zealand expect the car to meet the most stringent 5 star ANCAP safety requirements.
The only aesthetic difference from the standard Santa Fe models is unique alloy wheel designs are exclusive to the hybrid range.
The Plug-in Hybrid Santa Fe is available in one specification, being the Elite model, and is able to travel up to 56 km purely on battery power, ideal for daily commutes.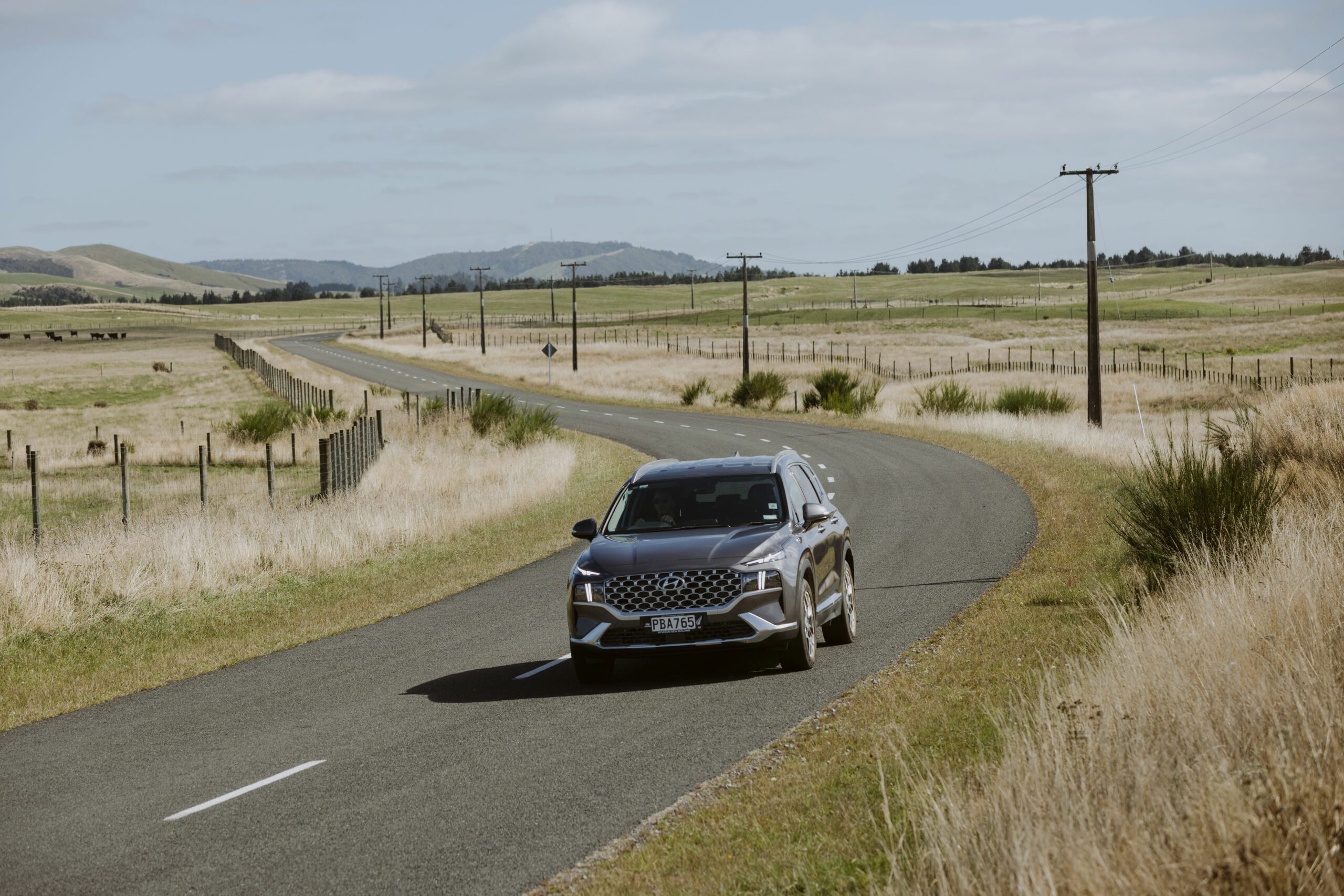 "By adding Hybrid and Plug-in Hybrid electrified powertrains to our range here in New Zealand reaffirms our commitment to reducing the environmental impact of our vehicles. The Santa Fe Hybrids will also appeal to the fleet market, particularly from fleet operators and company car drivers who require a multi seat vehicle and a low emission powertrain, a requirement that Santa Fe Plug-in Hybrid is ideally positioned to fill with its low CO2 emissions of just 37g/km and standard 7 seat configuration," adds Mr Blair.