It's safe to say that when it comes to the Civic Type R, each new generation trumps the last by some considerable way, continually pushing the boundaries in virtually all aspects of performance. Well Honda has just released the 6th generation of this cult-followed hot hatch and in my humble opinion it's hotter than ever.
Admittedly I came a little late in the piece in terms of falling for the Civic Type-R (particularly since they have been in produced in my hometown of Swindon since the FN2 of 2007), but both the 4th gen FK2 and 5th gen FK8 really did grab my attention in a big way. However, the new FL5 has made my heart flutter (and palpitate a little) despite now being made in Japan.
Although the previous generation sold very well here in NZ and was somewhat epic when it came to mechanical wizardry and performance (I could write reams about the gearbox alone), to me, its looks were polarising, with the exterior having more angles than a myriagon and most of its vents being just for show. However, it would appear that (thankfully) for the 2022 model, the design brief has been handed to the adults and the result is a far more mature looking sport's hatch, that's more aerodynamic and much easier on the eye.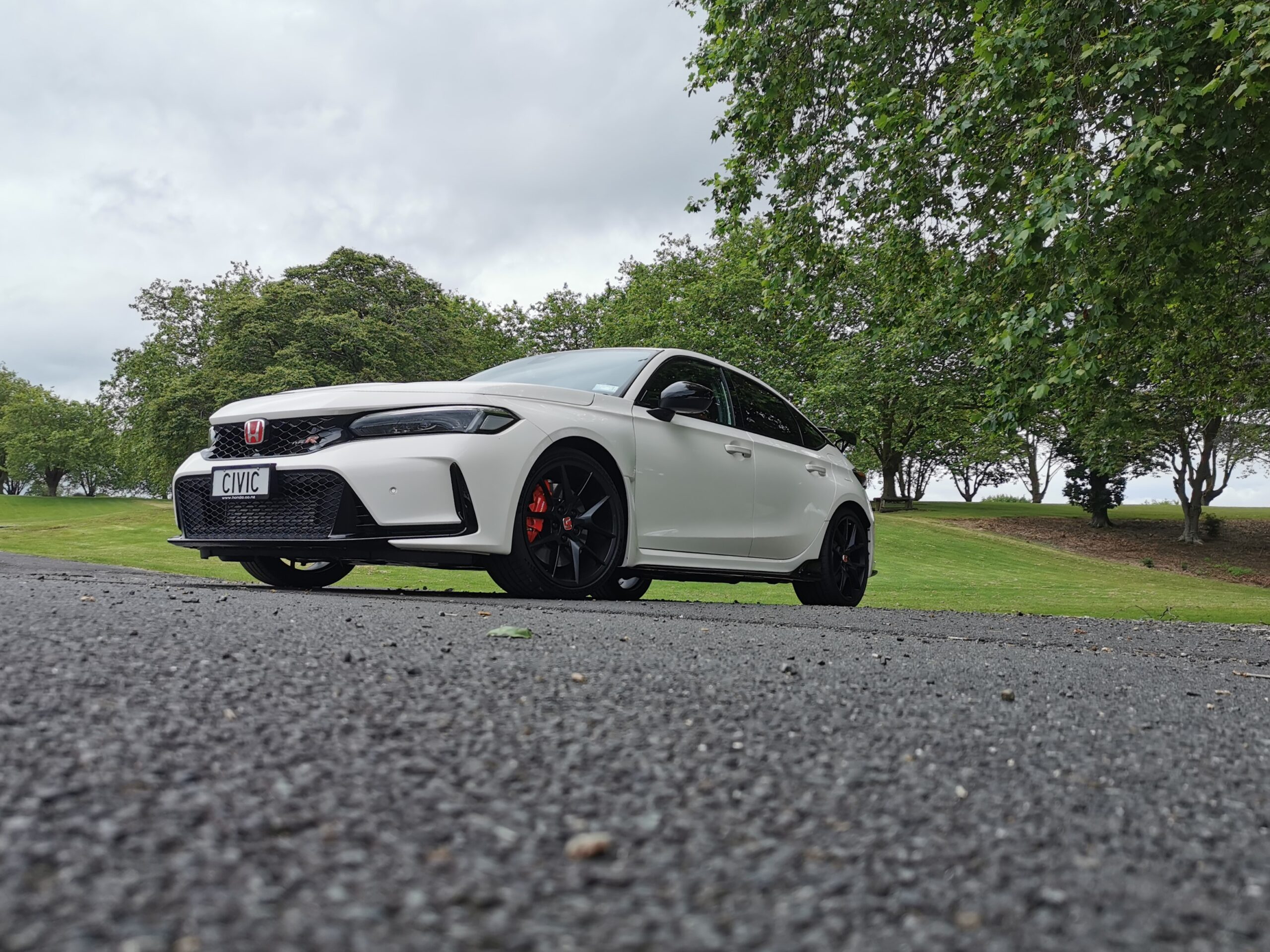 Evidently based on the latest (11th) generation Civic, the new Type R is wider, lower and longer than before with a bigger wheelbase, bigger track width and ultimately, a more powerful stance. The freshly designed grille lets the air flow in to cool the engine bay, while the functional bonnet vent allows hot air to escape.
What's more, the front fender outlet reduces wind build up in the wheel arches and the extended side sills help with airflow around the hot hatch's profile. Gone is the mammoth wing of the FK8, replaced by rear boot lid spoiler that has been tested up to 270km/h to ensure downforce without impairing rear view vision. Even the 19-inch wheels are now extra special, they're lighter and feature a reverse rim design that makes them look bigger.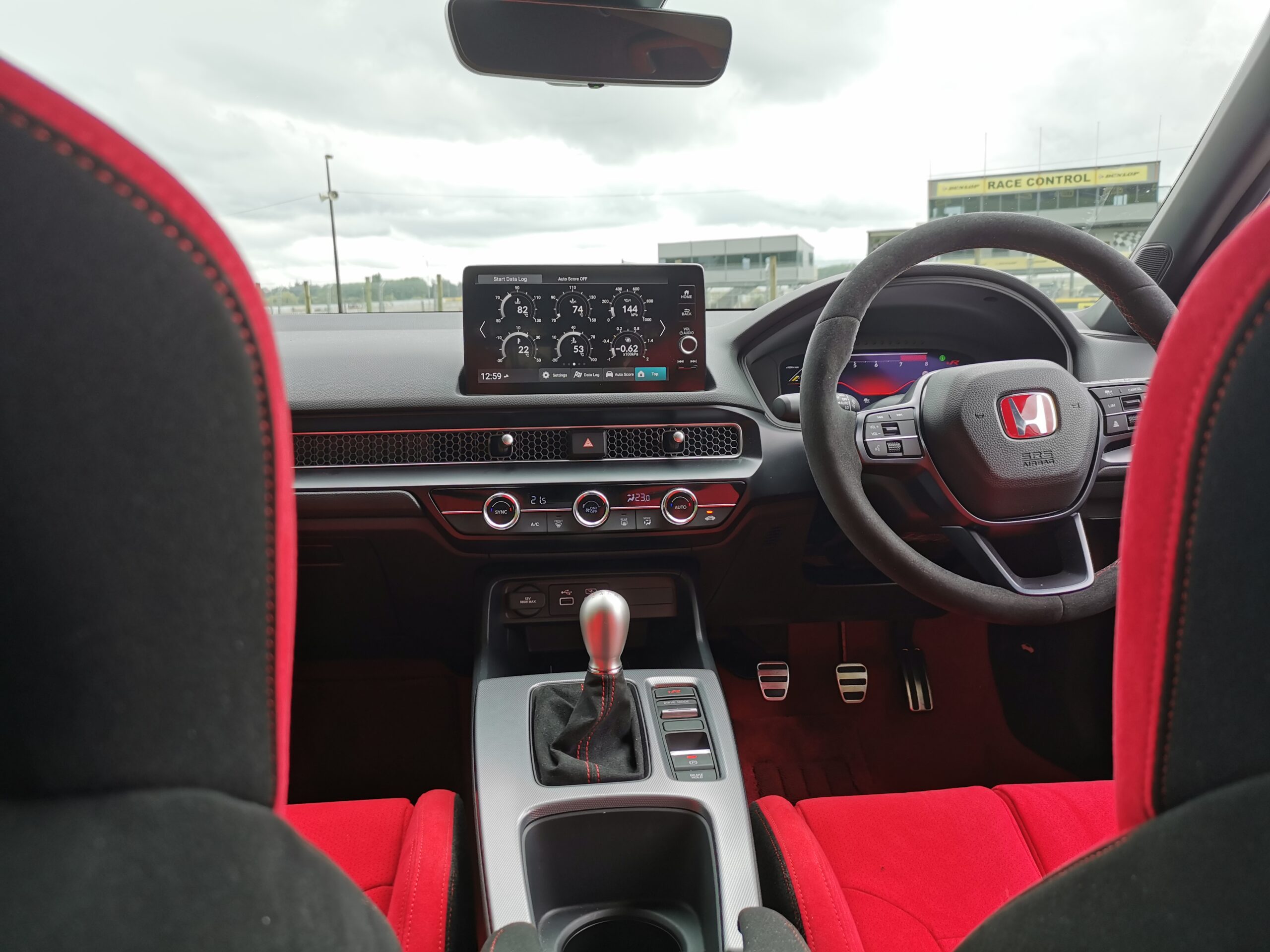 Once inside (which is a bit of a squeeze for this old fella), the interior is a splendid mix of brash and bounty, with a retrospective nod to the Honda's Type R red badge with the seats and carpet dressed in a red loud enough to wake the dead and a 'noiseless' uncluttered view through a large windscreen. The seat's themselves are incredibly figure hugging which became more apparent when I headed for some aggressive cornering later, but are also somehow really comfy, easy to spend time in that's for sure.
As luck would have it, I had an appointment at Pukekohe racetrack, so I effectively returned to the scene of the NZ launch, but alas I wasn't allowed on it again, so that meant that my road tests would need to be conducted on the country roads south – not a bad thing.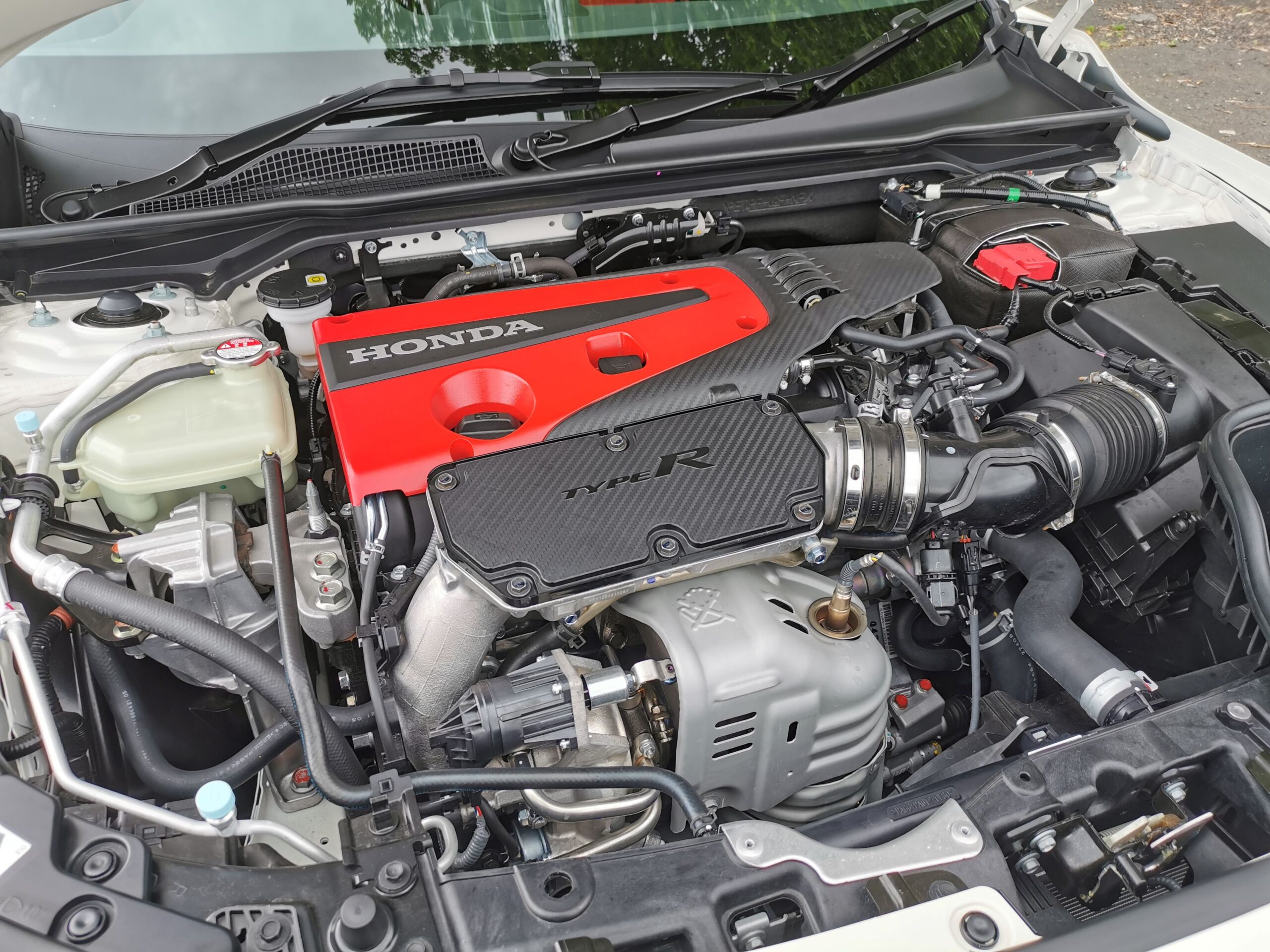 Dip the clutch (yes a clutch), foot on the brake and push button start had the all-new Civic's 2L engine (235kW +7kW and 420Nm +20 Nm) roaringing into life. First gear selected through the manual 6-speed box and I was away.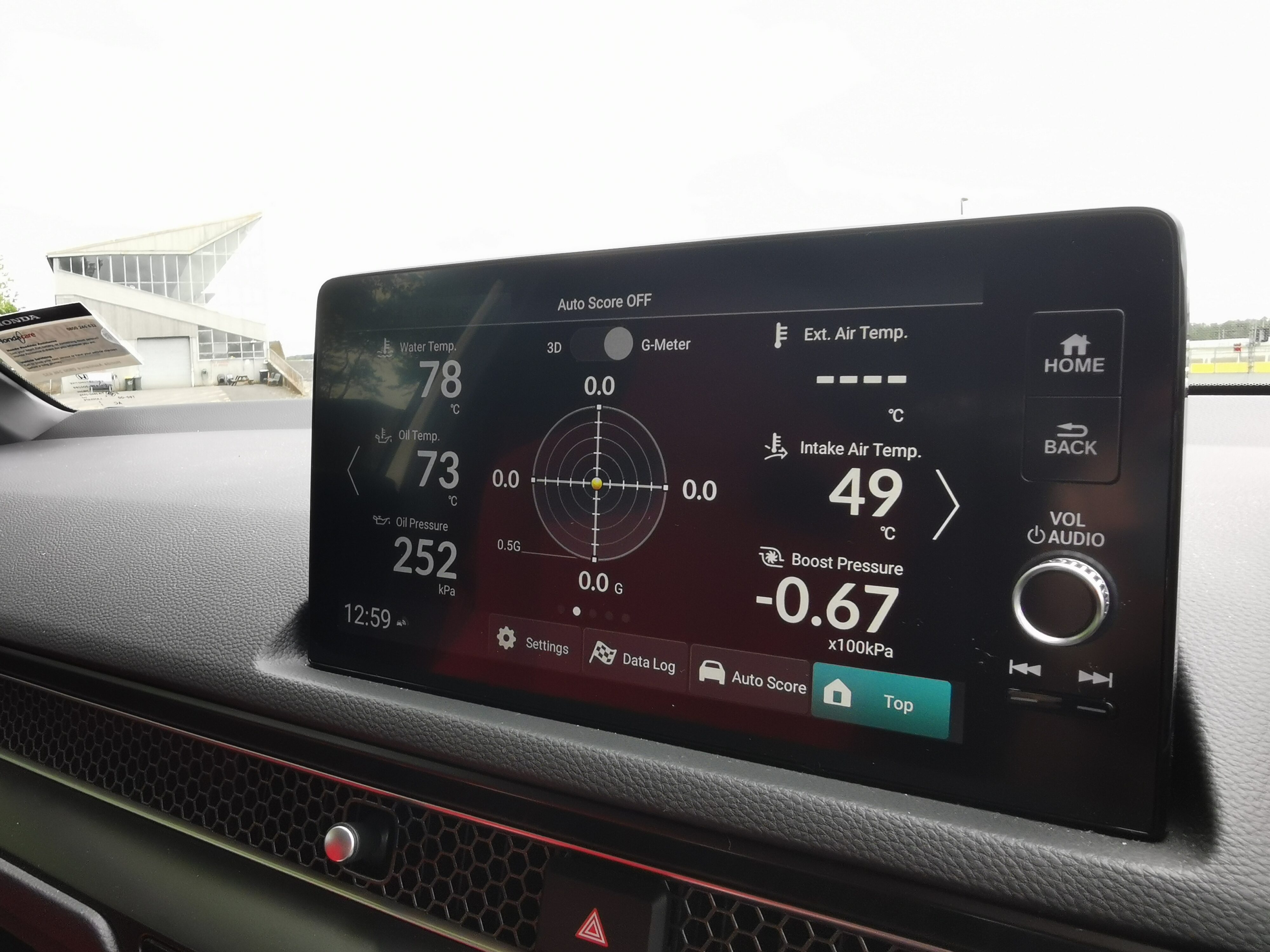 The biting point of the clutch is lower down on the pedal so I ideal for quicker gear changes and the box itself feels suitably mechanical, a feeling aided by the metal gear shifter knob. Even in normal, the Type R pulls away swiftly and gets up to that national speed limit with good pace. Once there (and in 6trh gear) I started to push and prod some of the sportscar's buttons.
The central infotainment screen is easy to navigate around and houses many of the apps you'd expect in a modern car. But head into the LogR section and you are greeted with a whole raft of performance information, including g-force, engine temp, turbo boost in metre or numerical form. It's easy to geek out on this stuff and there's also a Honda smartphone app to download info to, too.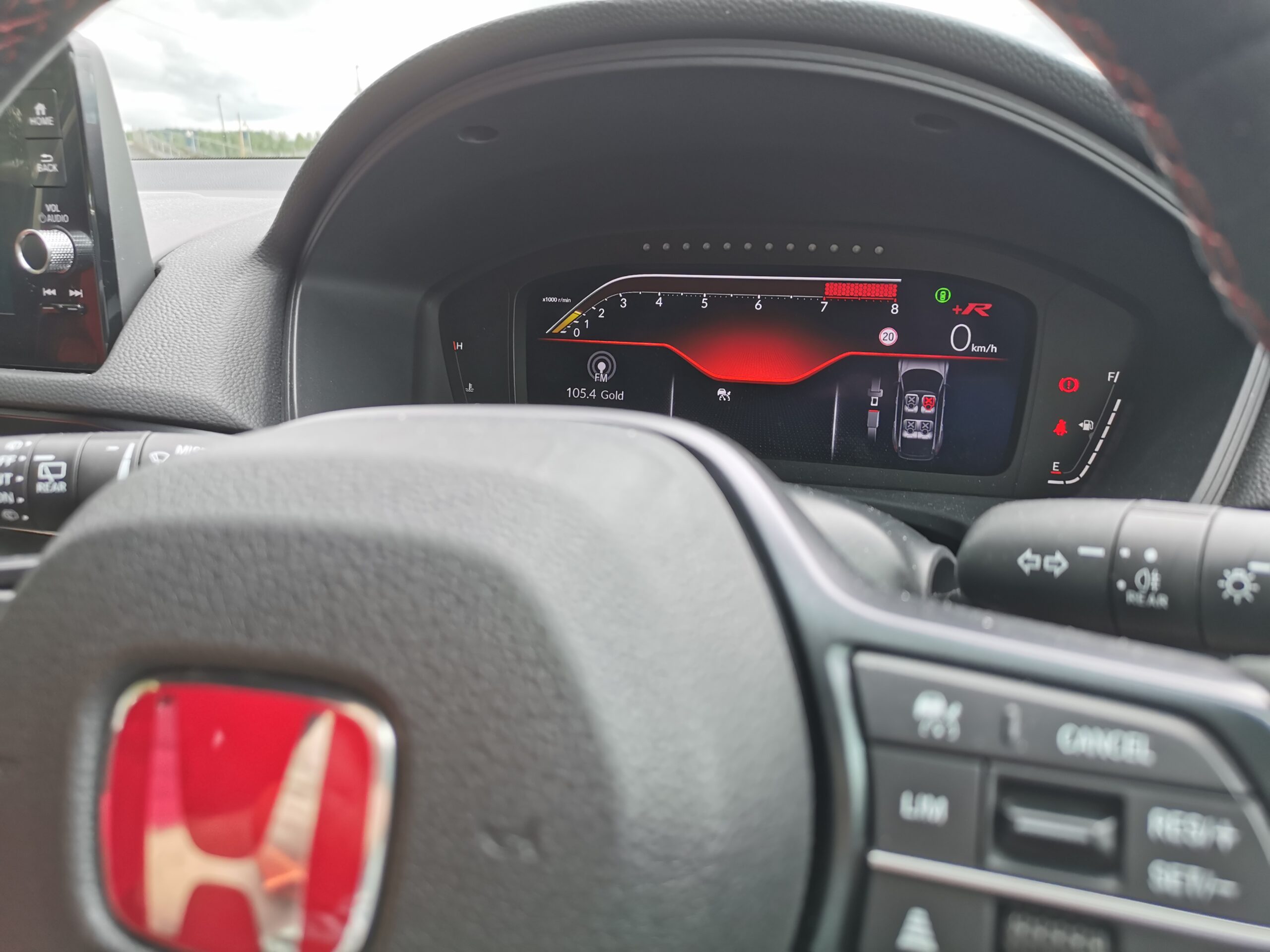 The new 10.2-inch instrument cluster is all digital in its display and depending on you the drive more you are in, switches from traditional dials to a new tacho design and an LED shift lightbar that lets you know when to change gear (like in F1) – admittedly I spent most of my time in R mode.
Back to the driving and what a drive it is. In R (because that's what you and I want to know about), the ride is firm and oh, so exciting. You and the road below are one and the same, able to feel every inch of the uneven surface below through the alcantara steering wheel. The exhaust note blips with every gear change (even down from 2nd to 1st) and the way the whole car stays stoic in the corners is exceptional (for example, I took a suggested 35km/h bend at 90!)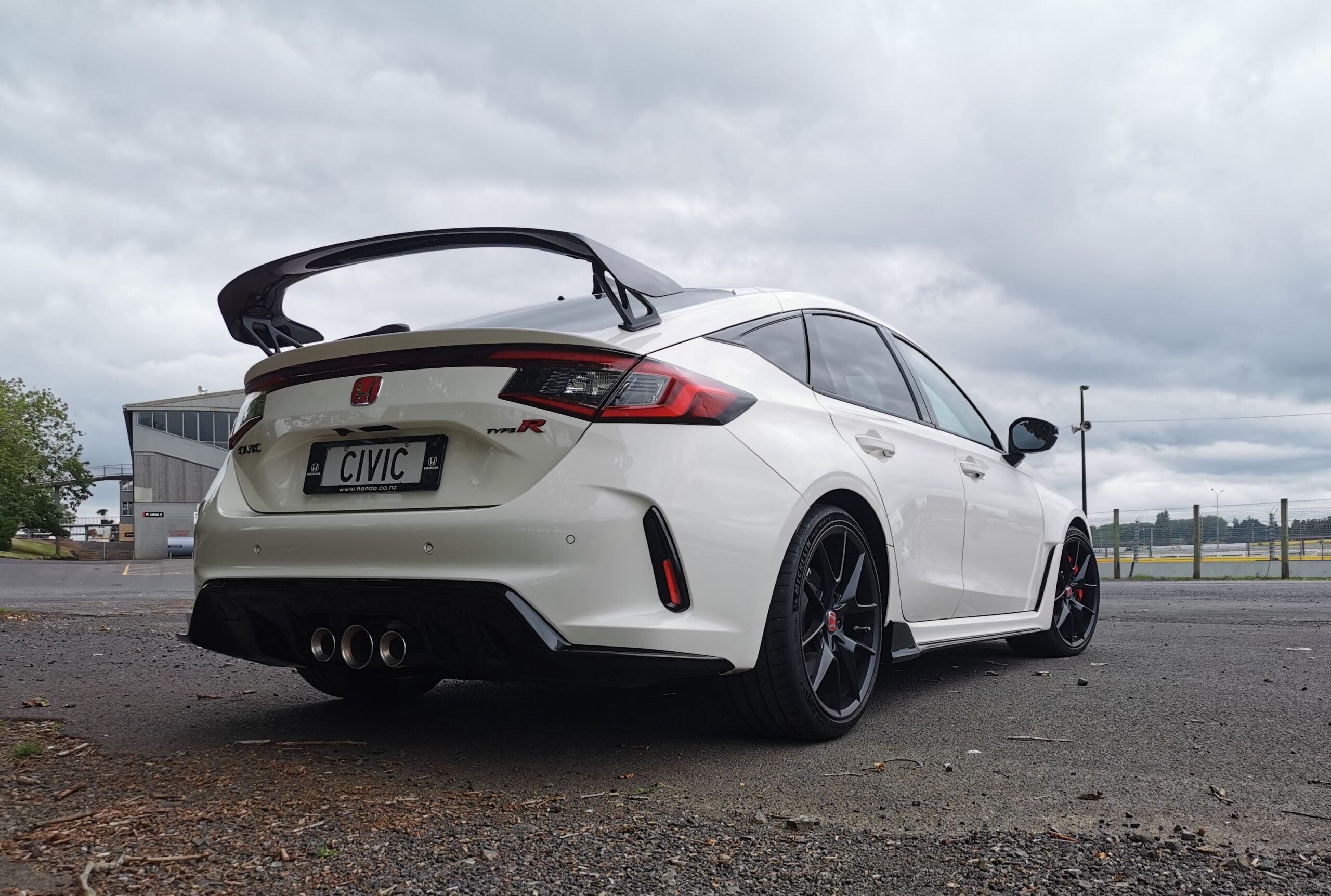 In terms of build quality, there's not a creak to be heard anywhere in the cabin (maybe my friends in Swindon could learn a thing or two) and being a manual sports hatch, the drive itself is very involved and rewarding.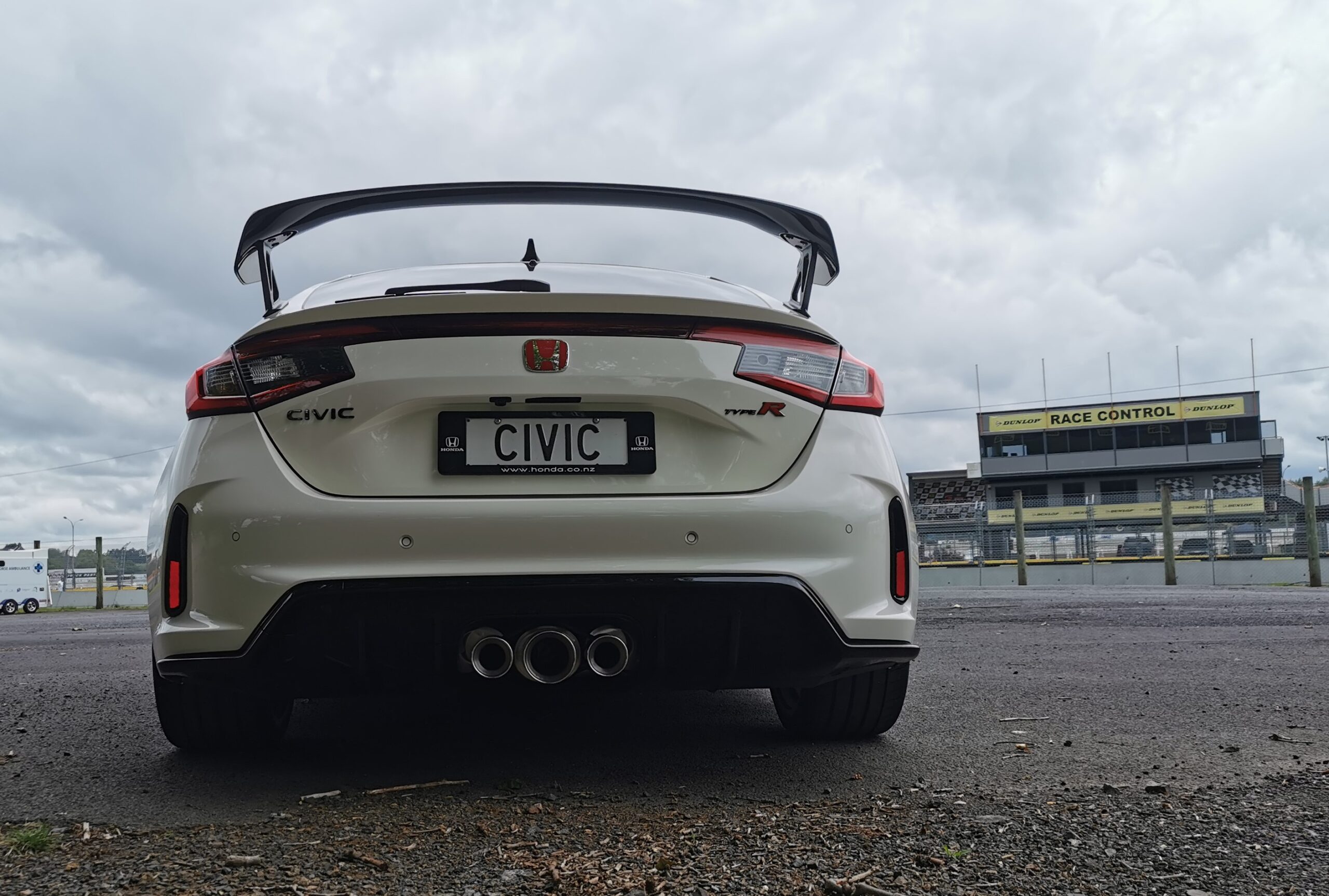 Questions have been raised about the price of this all-new Civic Type R, to which my reply is simple. This is no ordinary Civic and the fact that I believe they sold out in a matter of days means that Honda may have under priced it. This new Type R is hotter than ever and I highly recommend you take it for a drive if the opportunity arises.