And it was on the legendary Pukekohe racetrack!
Bitter/sweet would best describe my feeling upon receiving the invite to the NZ unveiling of the 6th generation Honda Civic Type-R. Bitter because this would probably be the last opportunity I'd have to drive on the iconic Pukekohe NZ racetrack, but oh so sweet as this new Type-R has been labelled 'the most powerful model in the 30-year history of the Type R brand' and it's been developed and raced on some of the best circuits the world has to offer. What's more Honda NZ were going to let us go nuts with the previous two generations too.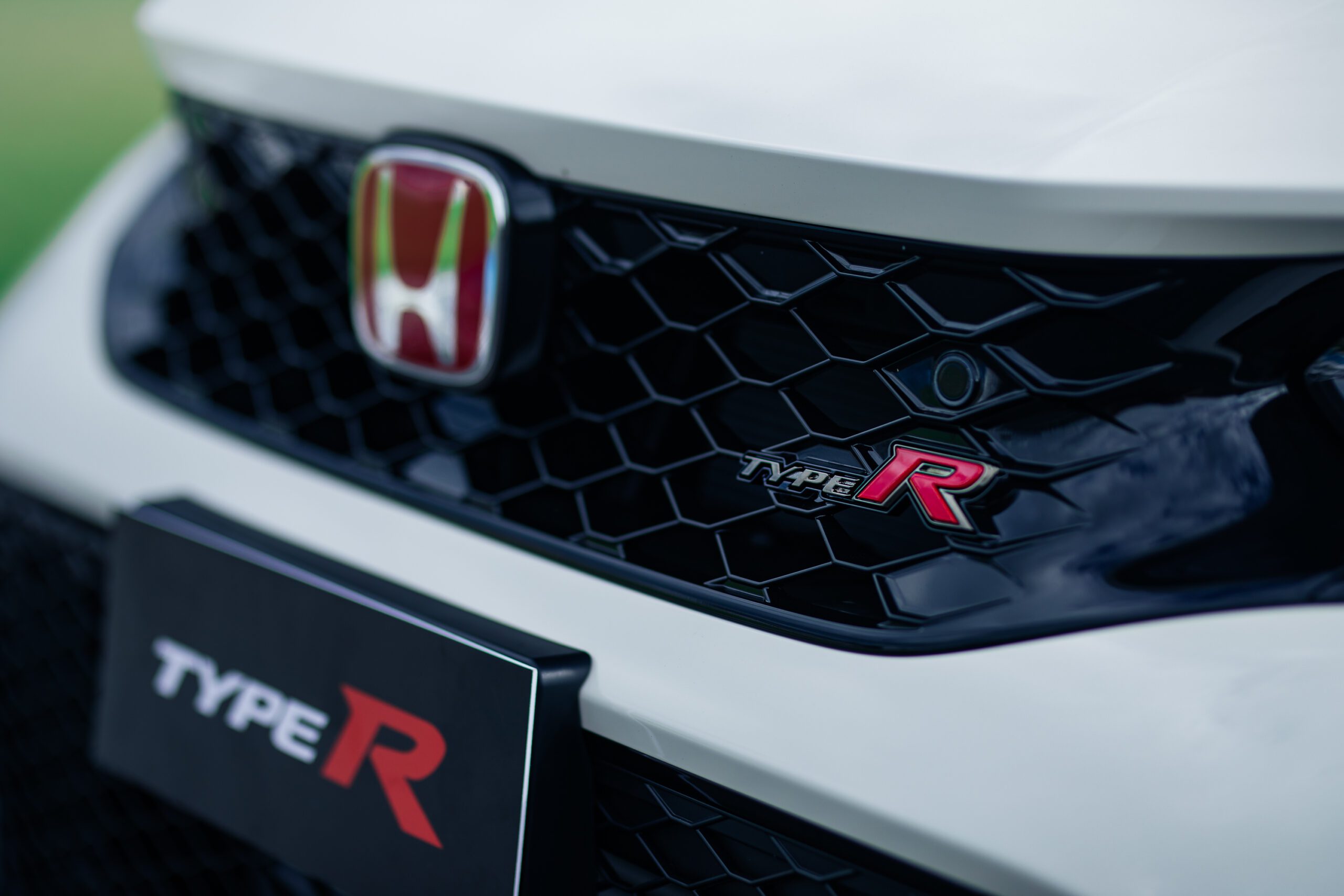 To recap, Honda's Type-R models (their sporty editions) were first introduced in 1992 where the crimson badge was proudly affixed to the MOTH (Mother Of All Hondas), the NSX. The 1992 NSX-R was exclusively made for the Japanese market, and only 483 units were ever made. In terms of making it extra special, it was stripped of 'unnecessary' components, so dropped 120kgs and the suspension and engine were fettled with, it doesn't sound like much but the result made the model and moniker so desirable that, Type-R found its way onto the Intergra, the Accord and of course, the Civic.
When it comes to the Civic, Type-R has been split into two eras, namely era 1 and era 2. Just as with the NSX, the first era Civic R's were production models that were fine-tuned after the fact, essentially taking what had been developed and making it better, lighter and faster. However, the 2nd era Type-Rs (2017 onwards) were developed as performance models from the get go, ground up so to speak. And those three era 2 models (FK2, FK8 and the new FL5) were what we'd be playing with on the track later, with an obvious special focus on the latest version – the next (6th) generation Civic Type-R.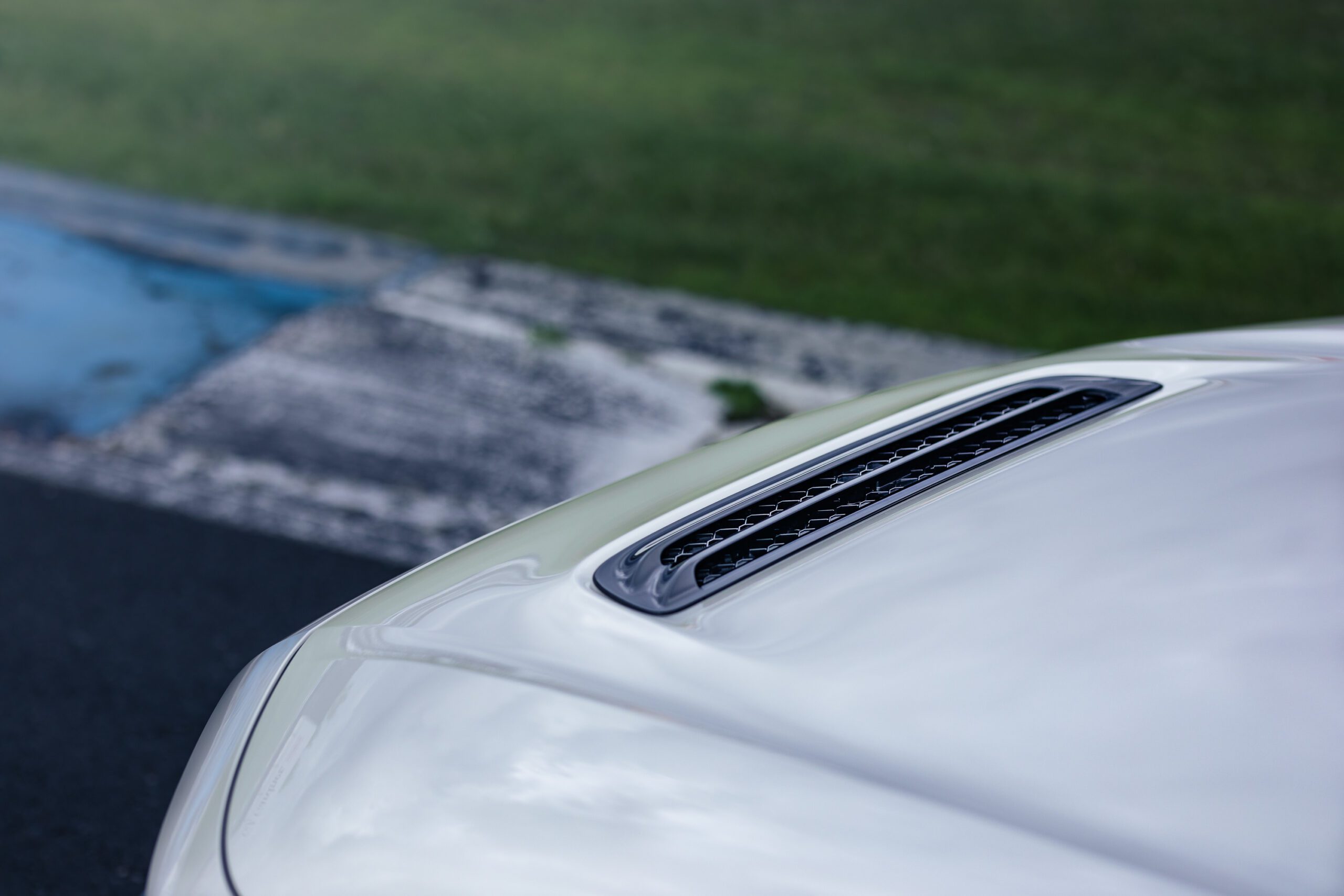 The latest Civic Type-R has taken all that is good from the previous 'ultimate sport' model and made it even better. With improved performance, aerodynamics, power, looks and technology – and it's bigger too.
'Essence and sensuality' was apparently the theme for the new Civic R and before you start rolling your eyes, to me it's far less garish than the 5th generation (although that model boasted NZ sales ahead of Japan – per capita) and lays claim to being the world's fastest production FF.
It's now wider, lower and longer than before with a bigger wheelbase, bigger track width and powerful stance that makes it look more mature and sophisticated than before. On top of that, its vents and wings are there as a function rather than being added for cosmetic effect. For example, the vent on the nose allows air to flow up into the engine bay and out through the bonnet opening. The front fender outlet reduces wind build up in the wheel arches and the side sill garnishes help with airflow around the profile. Oh and the rear boot lid spoiler has been tested up to 270km/h to ensure downforce without impairing rear vision. Even the 19-inch wheels are now extra special, they're lighter and feature a reverse rim design that makes them look bigger – wonder if that has other applications?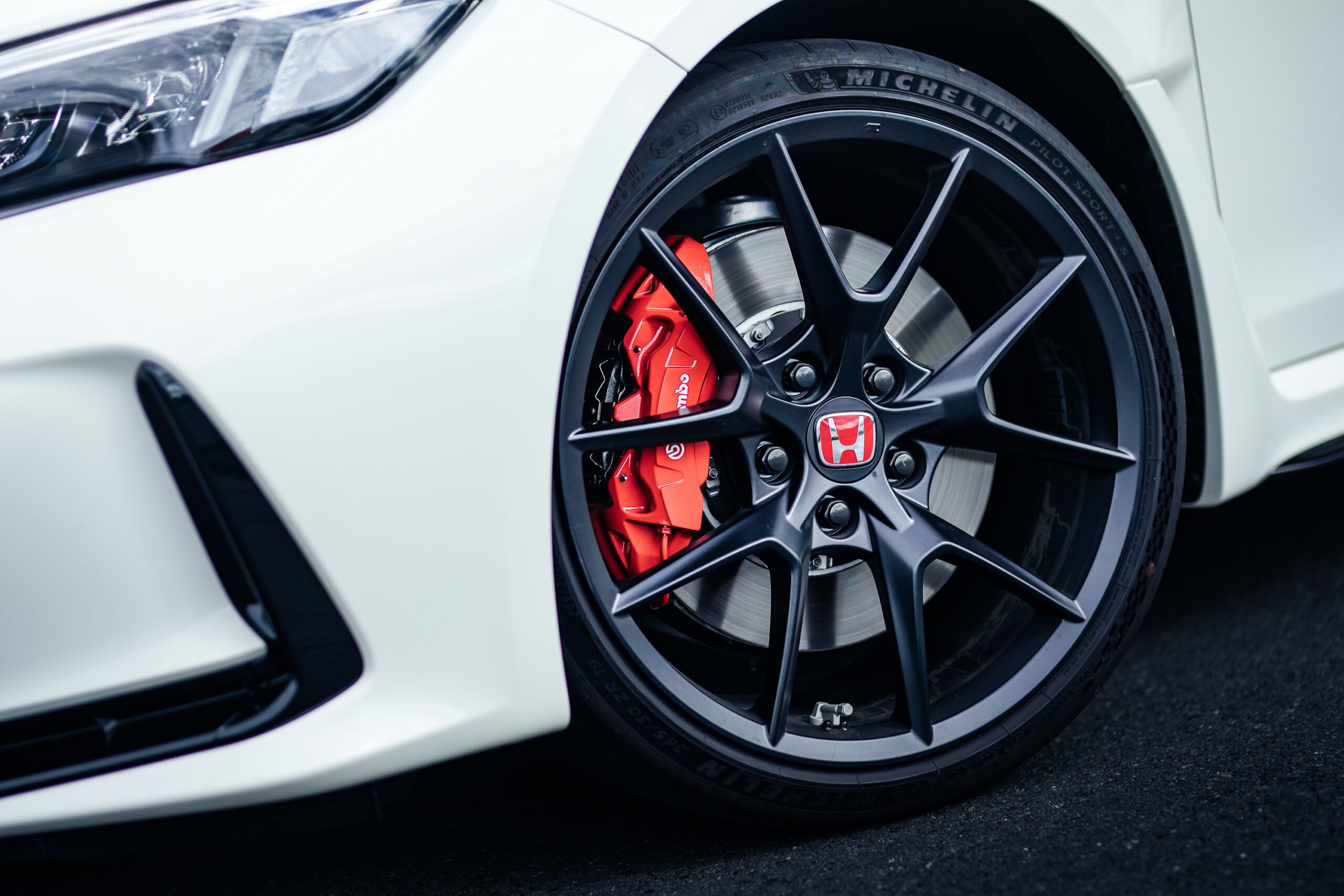 The interior too has been improved and now comes with an essence and emotive theme. It's still emotive red (to ensure you stay focused and as a homage to era 1) but it's now more vivid in hue, while the seats come with more bolstering and support plus a honeycomb design that's more breathable and therefore more beneficial.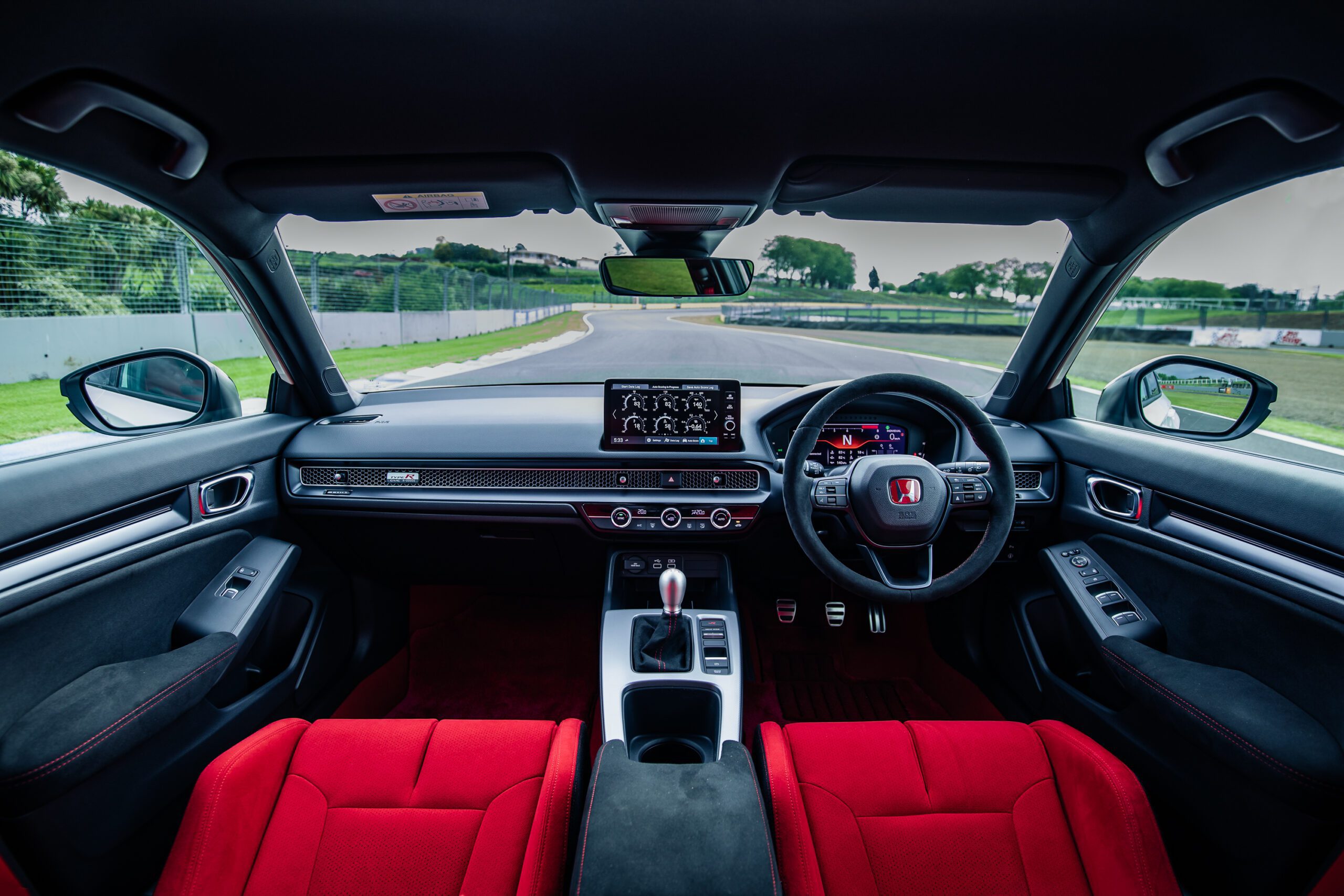 'Noiseless' is how Honda describes the driver's view ahead, which means less clutter and better visibility. The cabin trim may have a few extra spots of shiny chrome but when it comes to the the top of the dashboard, it's layered with polarised gun metallic plate that cleverly reduces the distracting dash reflection onto the windscreen, which in turn is bigger and more panoramic. The bonet lines are reduced too, again minimising visual noise.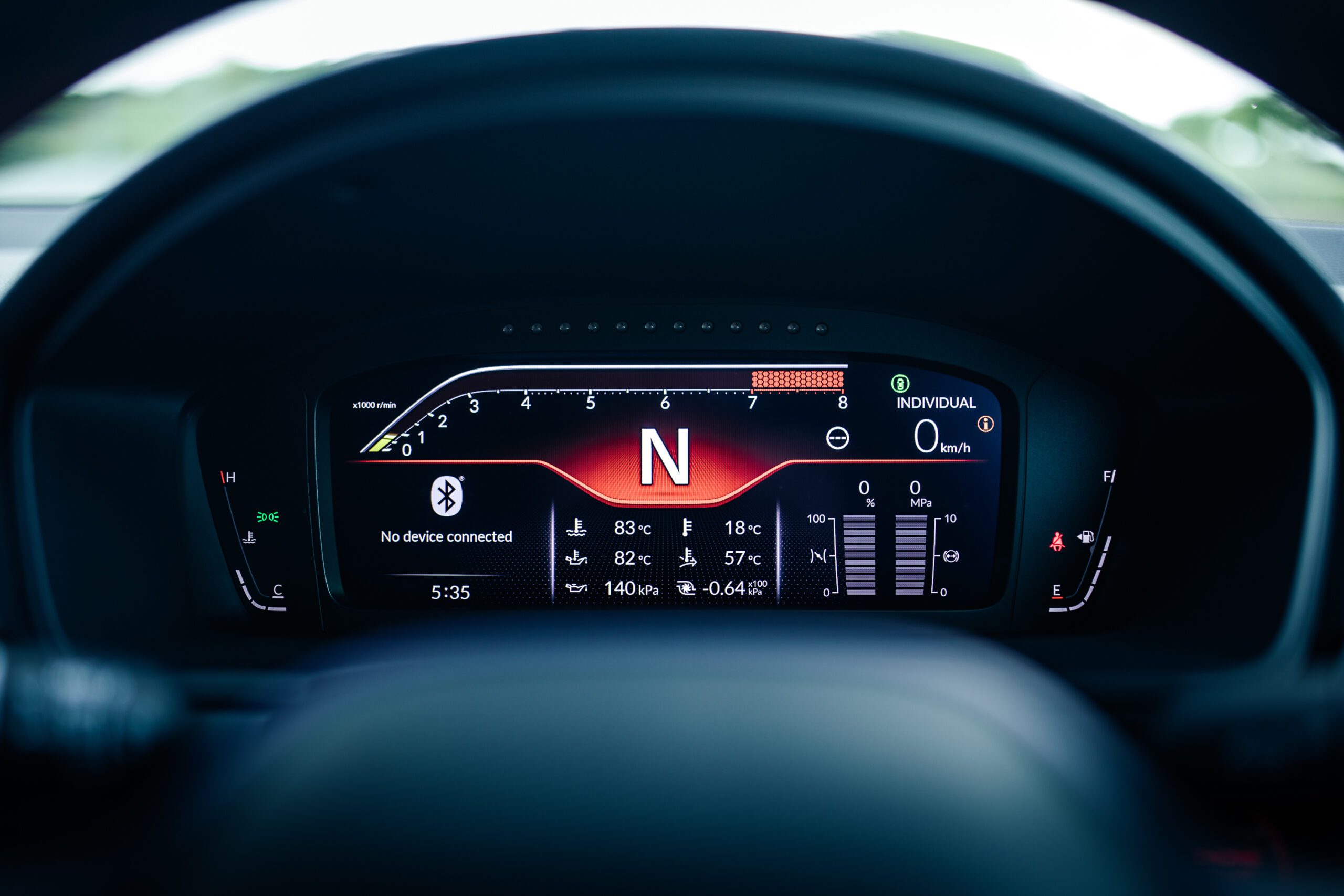 A first for Honda is the new 10.2-inch instrument cluster that along with its clear meter displays, has a new tacho design and an LED shift light to tell you when to change gears (apparently the scream from the engine is not enough).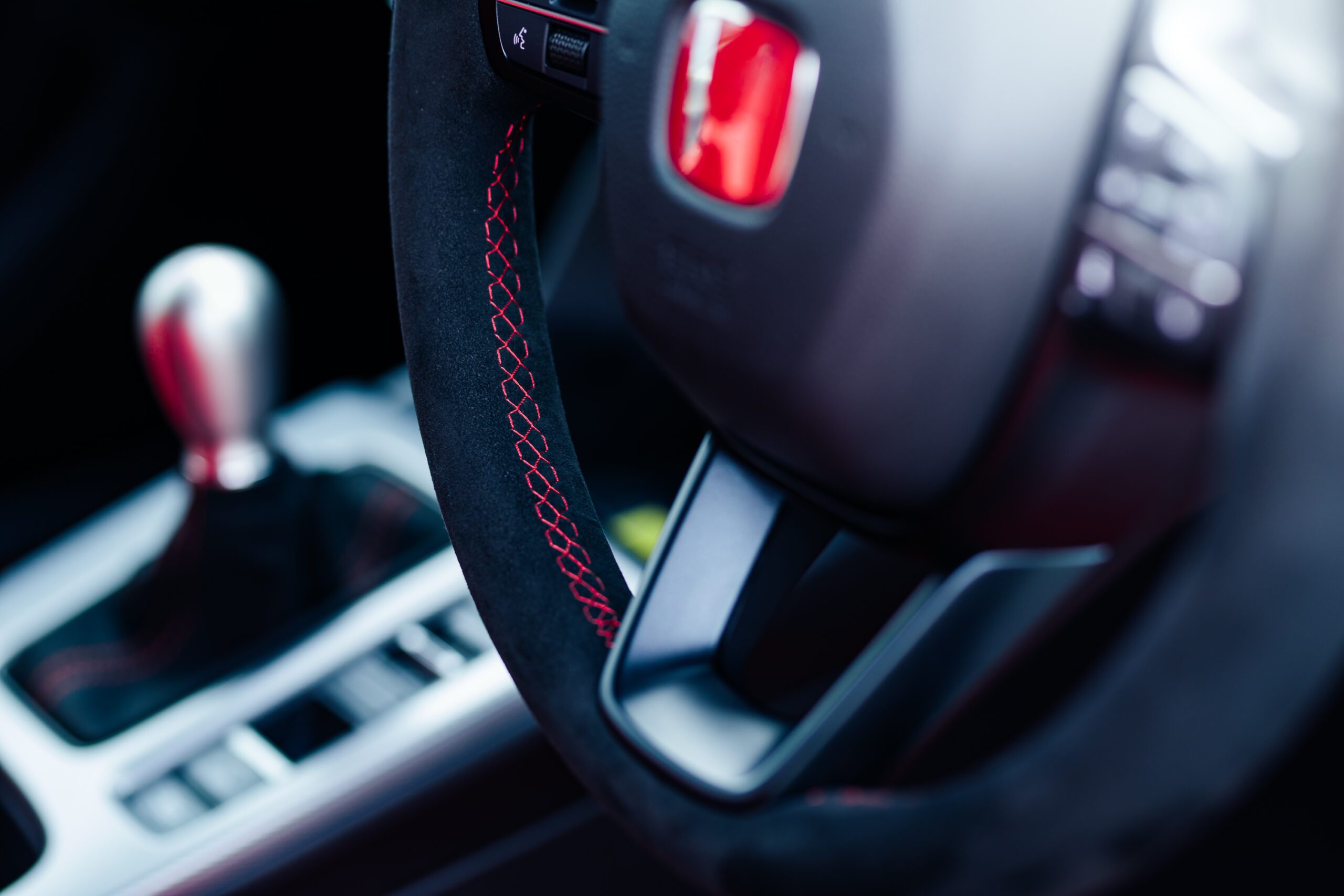 As I've just alluded to, joy of joys, the new Civic Type-R is still an awesome 6-speed manual and what's more it's been improved (how is that possible?) with rev matching between first and second. While the overall performance has been improved too, with the 2L engine boasting 235kW and 420Nm (+7 kW and 20 Nm), better turbo, enlarged intake, better intercooler, ECU and timing has been improved and the sports exhaust has an active valve giving an enjoyable note 'that encourages you to accelerate'. And on that note, best we did.
As it turned out, NZ had laid on a sunny yet brisk October day, which to me meant just one thing, a dry racetrack – phew.
As outlined before, Honda had laid on a '3 generation' driving experience that began with the 2015 FK2. Now in all honesty I assumed that this older model would be a bit of a let down, however, after a couple of laps around the track we switched to R and gave it some beans. It seriously surprised me, with plenty of raw speed, a tuneful wastegate dump on gear changes and hugeed the track well. But we're not here to talk about the FK2.
I've spent a bit of time behind the wheel of the FK8 and despite its polarising looks (I really like them by the way, even embracing its youthful appeal by turning my baseball cap backwards), it's a well weighted drive that loves to rev high – it didn't disappoint. Although we were restricted to 160km/h, the 5th generation got there quickly and felt lighter and more agile than the FK2. But we're not here to talk about the FK8.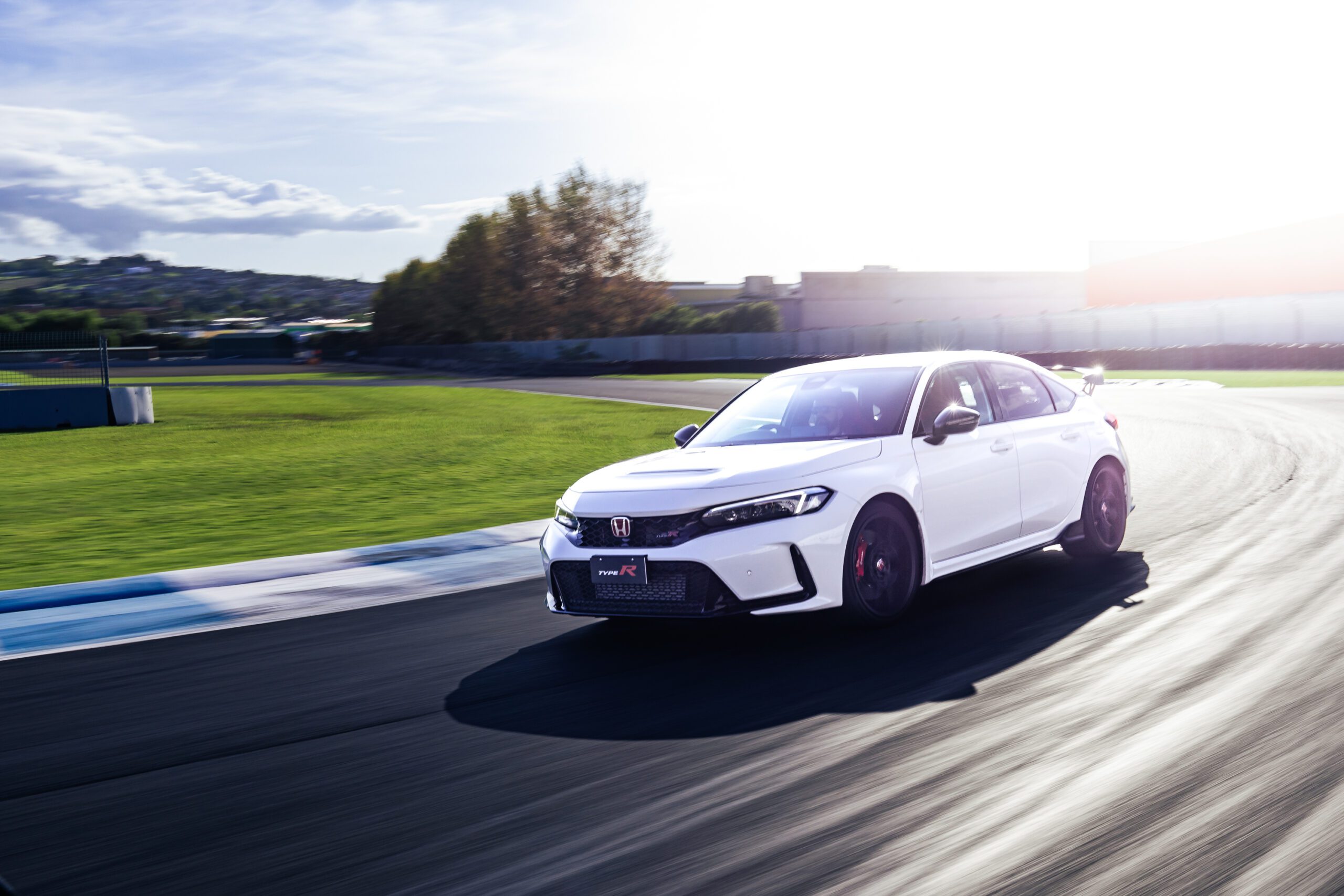 Fastest FF, with an addicted and secure feel is how the new 6th generation Civic Type-R (FL5) is meant to be and, it is all that plus a whole heap more. The seats feel neat, embracing and cosseting while the view out front looks open and expansive. The chassis feels taut and unwavering but the wider 265 Pilot sport shoes means you can attack the corners with speed and confidence – oh and the enhanced engine/open exhaust valve urges you to push that little bit (ok a lot) harder.
Again 160km/h comes in a flash (even in comfort) and heading through the chicanes it's well planted. But we were there for the R experience which with a 'most powerful Civic R' label to live up to, all I can say is, it's nuts.
With its class leading aerodynamics, the new Civic Type-R slips through the air like butter (peanut butter of course) and the improvements to the manual box ensures that there's no hint of crunch. It's fast, very fast indeed and hugged the track's tight corners like peanut butter on a blanket.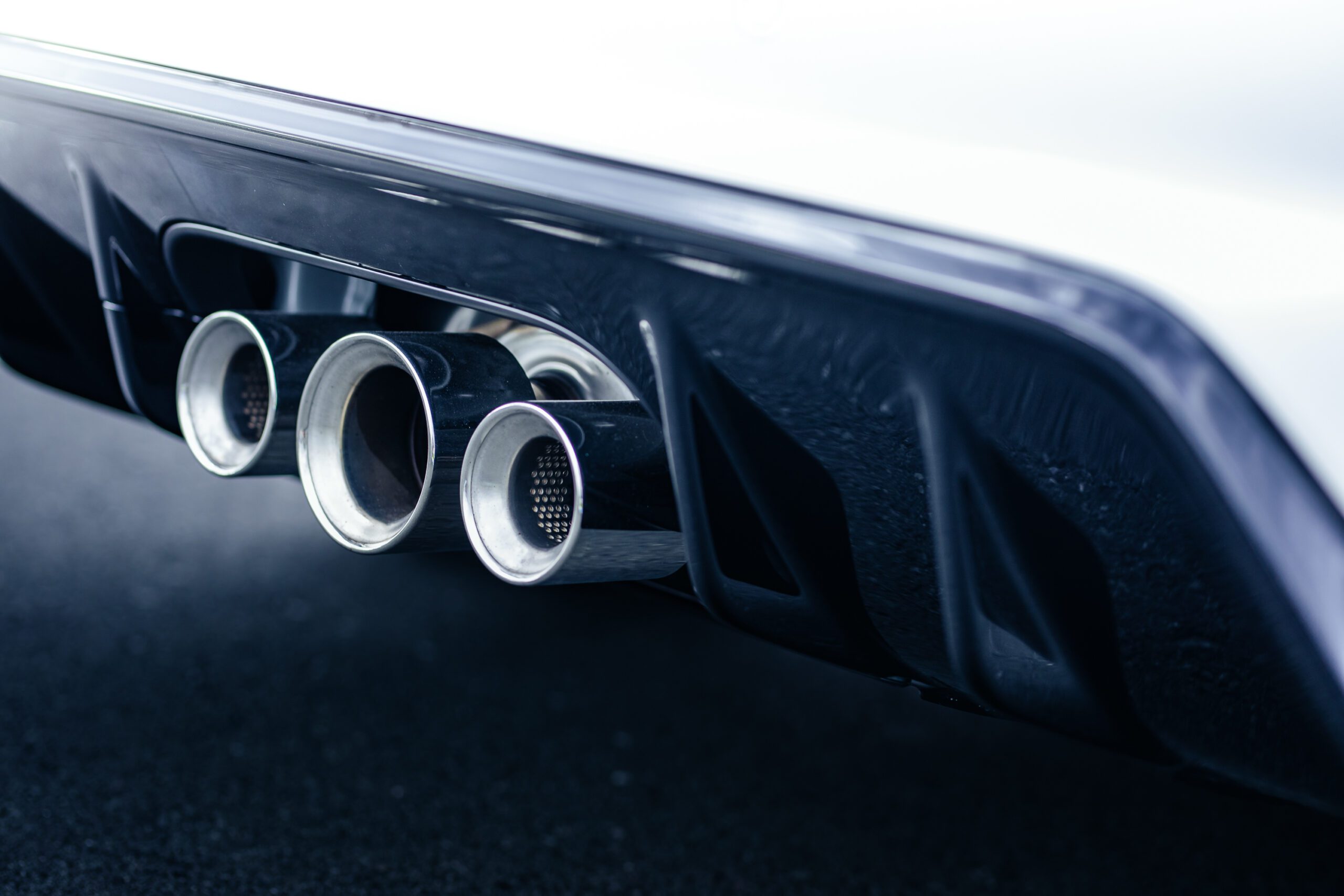 It brakes hard when needed, without a hint of brake fade (even after multiple laps and multiple drivers) while the steering feels more precise than ever – It's seriously race ready.
If I had just one complaint, the chassis is possibly a little too firm when in R, certainly for long periods and on NZ's unkempt roads – but I will counter that by saying that it felt right for the track.
One last point before I leave (with a massive smile on my face), Honda have also made improvements to the LogR app, which now provides real-time information on the mechanical movements of the vehicle and vehicle behaviour resulting from the driver's input, and shareable videos too – alas I was too excited to connect so have no proof of how amazing the new Civic Type-R (and I) was – sigh. Guess I'll have to have another go,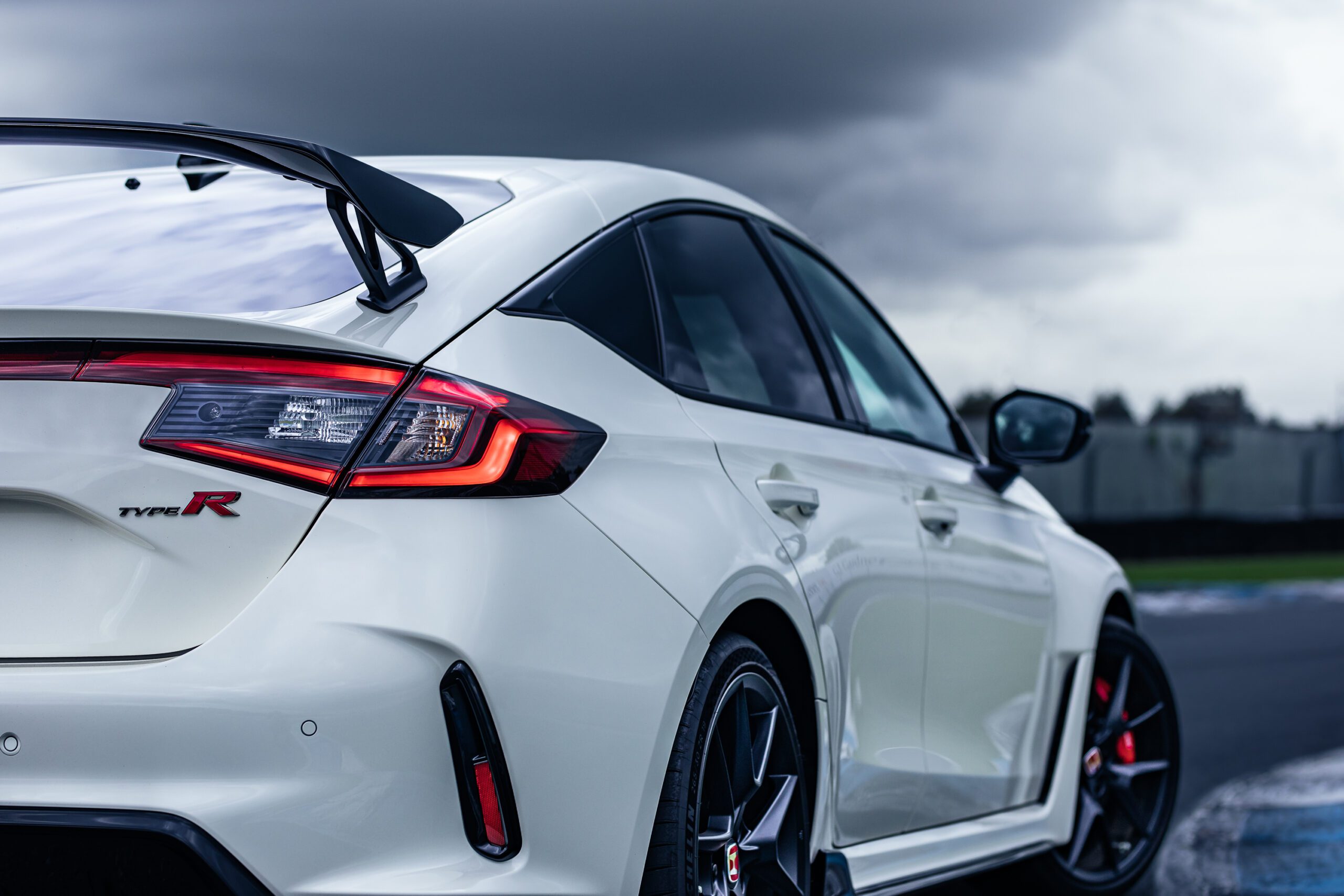 The new 6th Gen Civic Type-R is priced in NZ at $69,000 + ORC
Thanks for the great pics Honda NZ (Richard Opie)