Today Honda releases the 2022, 11th-generation Civic Hatch to the New Zealand market. The most fun-to-drive Civic Hatch ever combines striking, Euro-inspired exterior styling and five-door versatility with an even sportier driving experience.
Inspired by the coupe-like profile of European sportbacks, the 2022 Civic Hatch builds upon the 11th Generations new clean and simple exterior design direction in a fresh and exhilarating new way. It also promises driving enthusiasts an even more dynamic experience, with ride and handling developed in Europe and an upgraded 1.5-litre turbocharged engine.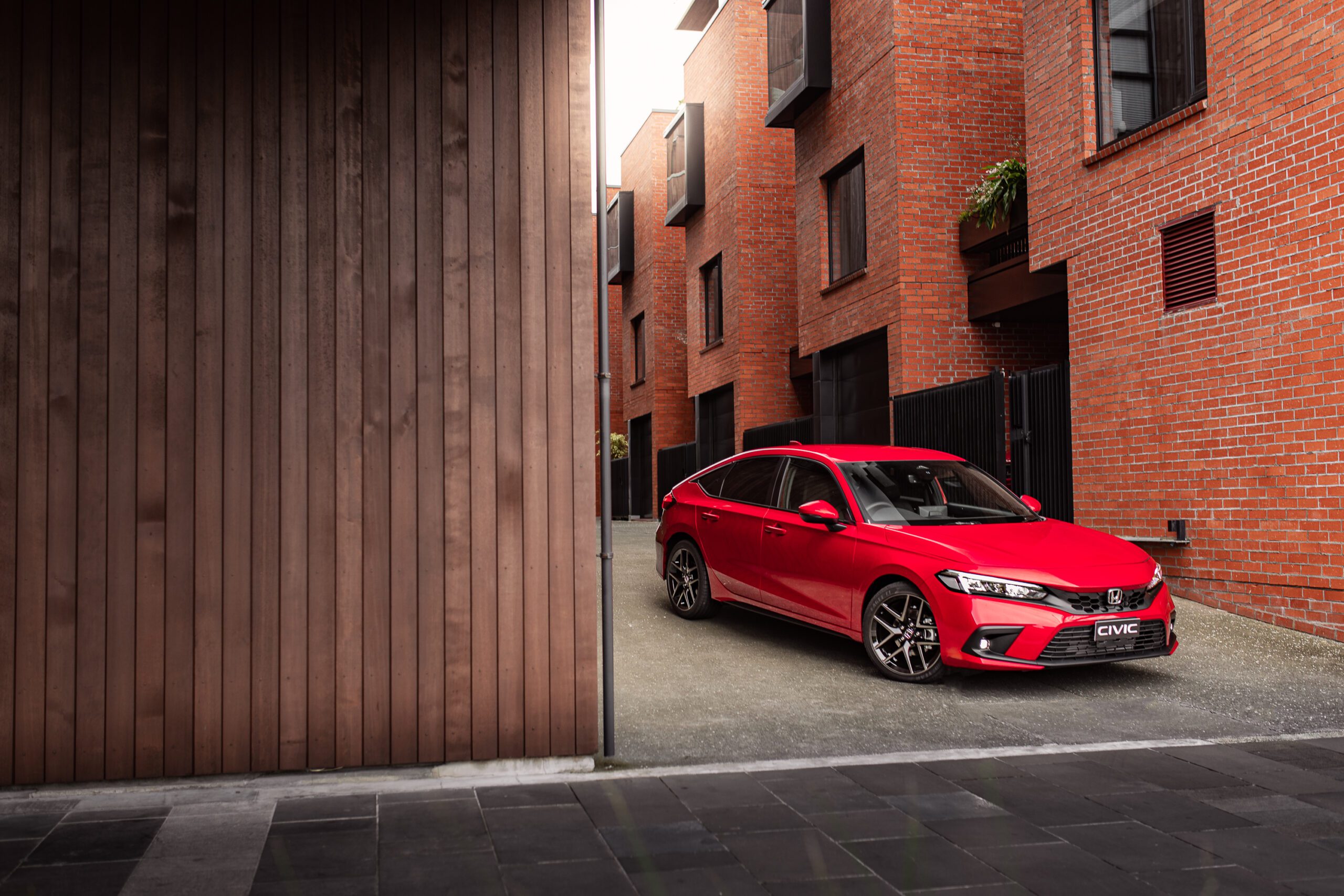 The all new Civic includes technological updates including our most advanced and comprehensive Honda Sensing® suite of safety and driver-assistive technologies ever offered in New Zealand. Key standard equipment includes a 9" color touchscreen, Bose premium sound system and a 7-inch digital instrument display.
"Civic is a critical part of Honda's DNA in New Zealand, and that continues with the new 11th-generation" said Matt Woodburn, Marketing & Product Manager.. "With its sporty, fun-to-drive driving character, Euro exterior styling and flexible interior packaging, the new Civic Hatch will appeal to those new Honda fans as well as our long term Civic loyalists"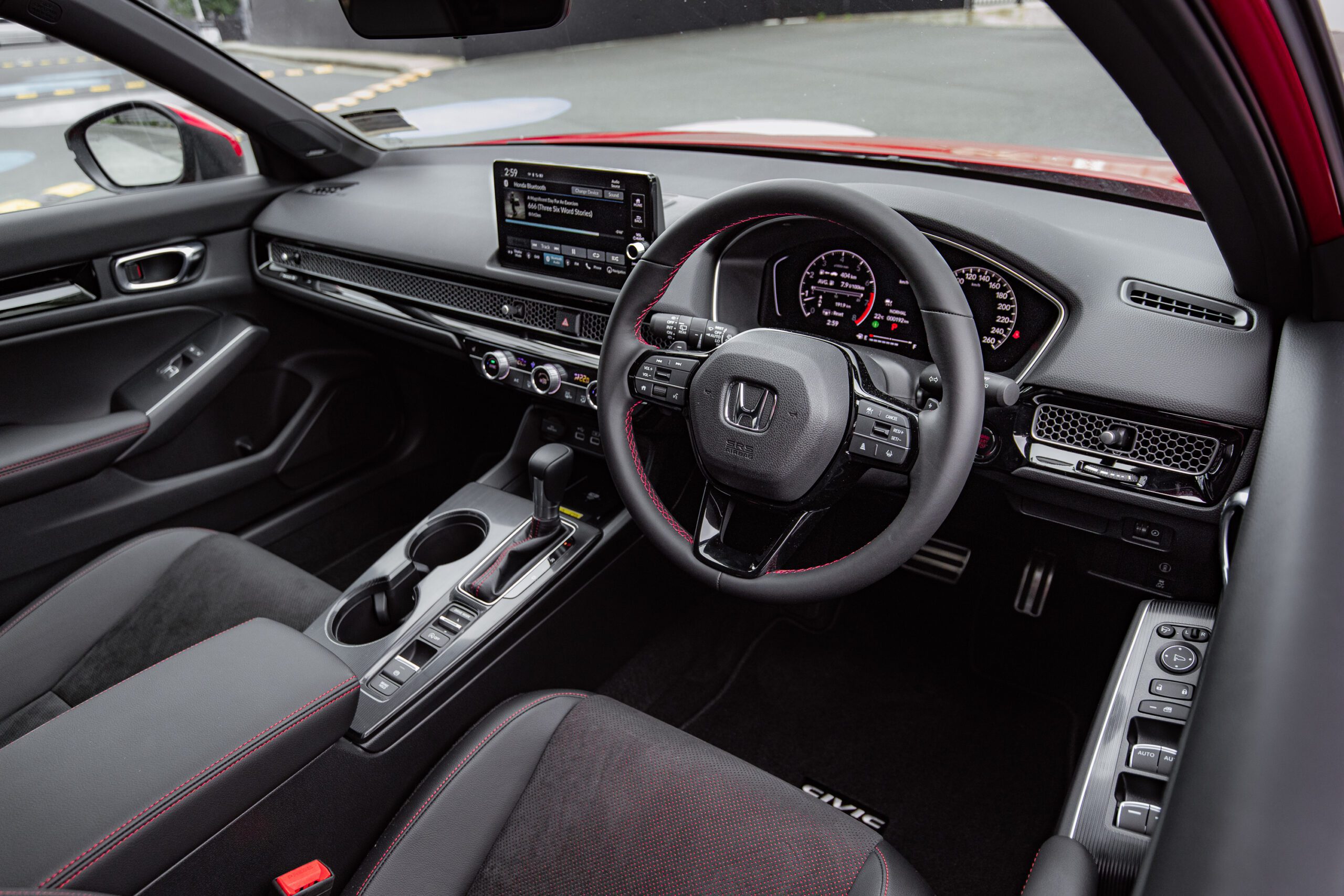 As Honda's longest-running automotive nameplate, globally customers have purchased more than 24 million Civics since 1972, making it one of the top six best-selling passenger cars globally, ever. New Zealand was the first country outside Japan to assemble the Civic, and they were assembled on our shores up until the 6th Generation.
What's New: well lots actually
All-new simple, clean design with a sporty Euro-inspired exterior styling and a coupe-like profile
Simple, clean interior design with improved outward visibility
New lightweight composite hatch structure reduces hinge size for a clean roofline
Enhanced structure with 19-percent increase in torsional rigidity
Cargo opening widened by 40mm
More powerful and fuel-efficient 1.5-liter turbocharged engine making 131kW and 240 Nm of torque on regular 91 octane petrol.
Our most advanced ever Honda Sensing® system with new front wide-view camera and Traffic Jam Assist.
New to Civic colour – Premium Crystal Red. Civic exclusive Sonic Grey Pearl is carried over.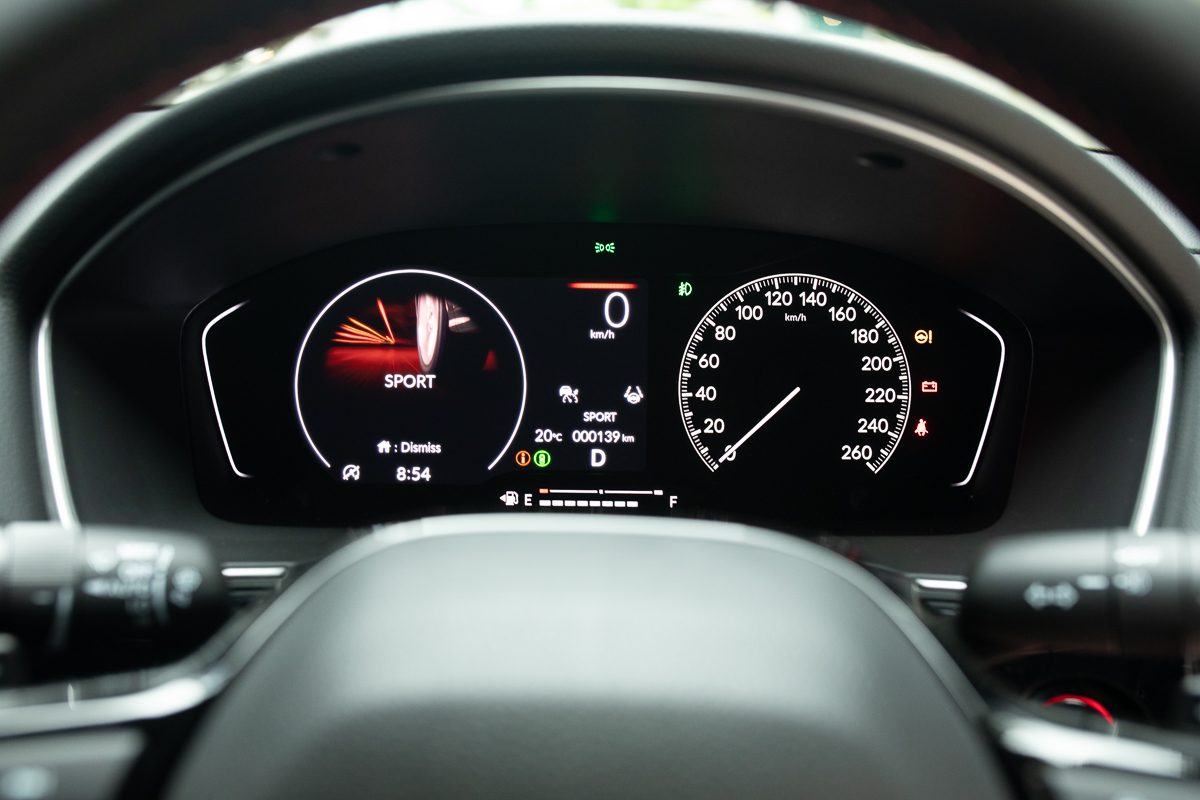 Key Features (Standard)
Advanced Display Audio 9" color touchscreen with wireless Apple CarPlay® & wired Android Auto™
Civic-first Bose premium sound system with 12 speakers
Qi-compatible wireless charging
Updated suspension and steering tuning for improved handling and ride comfort.
Updated single camera Honda Sensing® system with new Traffic Jam Assist
In designing the 11th-generation Civic, Honda stylists and engineers sought to create a car that would be a "breath of fresh air" they set the grand design concept as "Sokai Civic" with goal of creating a truly refreshing and enjoyable vehicle. They focused on the original Honda design approach of "Man-Maximum, Machine-Minimum" (or "M/M"), which uses technology and design to serve the needs of the driver and passengers. The styling of the 2022 Civic manifests these timeless design concepts in a fresh and exhilarating new way.
A "thin and light" body design with a low hood and front fenders, and a low horizontal beltline grounds the body, accentuates the wheels and tires, and enables an expansive, airy greenhouse. Inside, the M/M approach results in a strikingly simple, clean and modern take on classic Civic values. By evoking the uncluttered cabin design of early generations of Civic, the new model's interior features exceptional visibility, intuitive ergonomics, extraordinary passenger volume and driver-focused technology.
Pricing: 2022 Civic Hatch Sport – $47,000 + $800 ORC
Photo credit: Richard Opie