GMSV (GM Special Vehicles) has just released the latest 4th generation Chevrolet Silverado truck into the wilds of NZ, it's been revamped, up-spec'd and (currently) comes in two models, the LTZ and for the first time ever, the ZR2 – and we managed to get our hands on both!
The Chevrolet Silverado has been a range of hefty-sized (aka 'merican-sized) trucks for over two decades, however the nameplate itself has been around since the mid 70s, signifying the top trim level of their C and K trucks. Anyway a few years ago the Silverado found its way onto the NZ landscape (having been converted from left hand drive to right in Australia) and Kiwi's welcomed it with open arms. Well it's back and better than ever.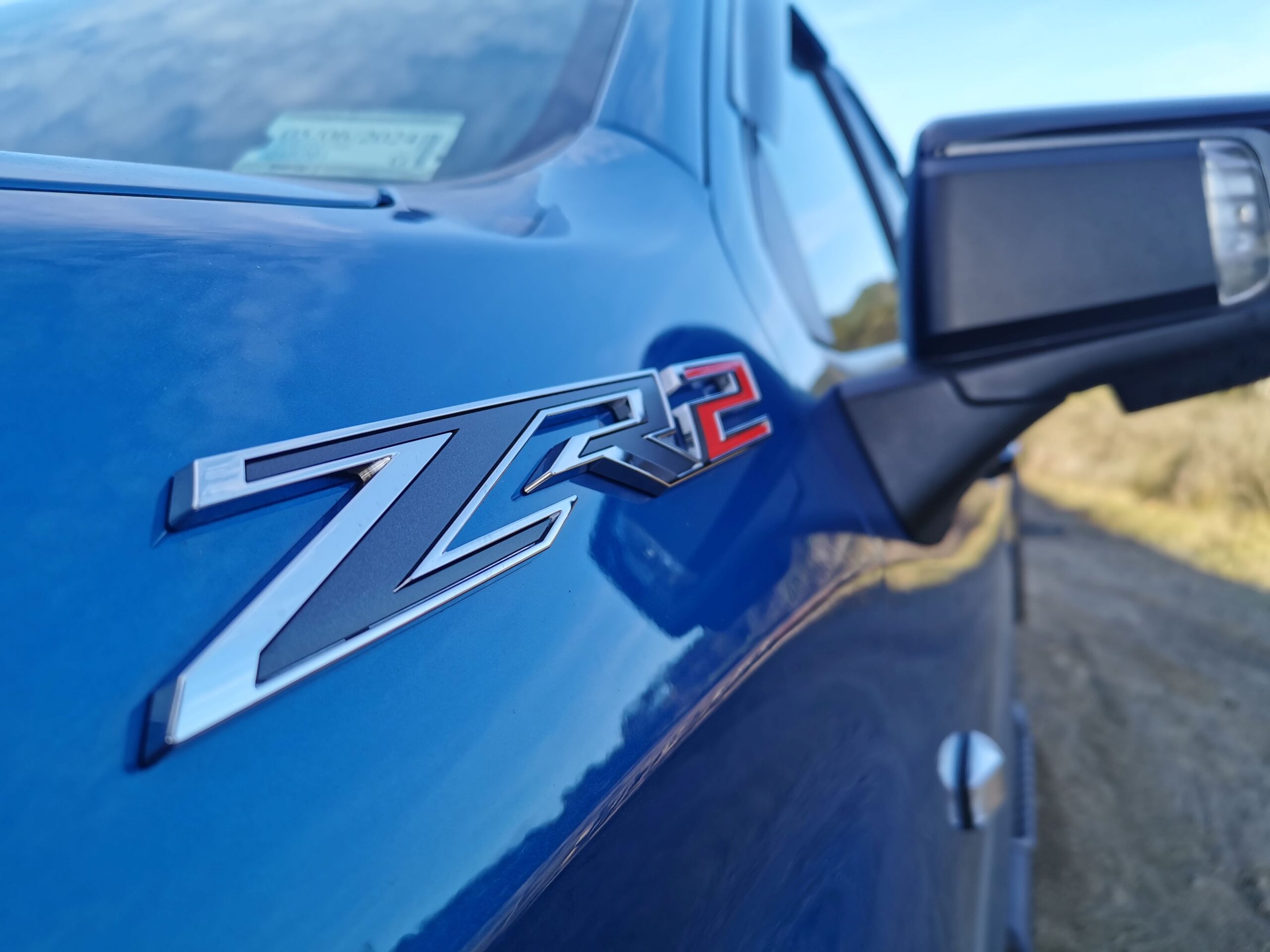 With its enormous footprint and 6.2L V8, the Silverado is easy to both see and hear, but the two new models, the LTZ and ZR2 are even moreso, thanks to their respective use of chrome and bling and off-road capability.
Let me get one thing out of the way up front, the Chevrolet Silverado is not exactly NZ-size friendly. We don't have six lane highways, our parking spots are more compact than SUV-size and even our drive thru's are almost too tight for utes – so getting around the town in a Silverado truck takes forethought and vigilance. However, that aside, when you drive these 'merican monsters you feel (and literally ARE) on top of the world – more on that soon.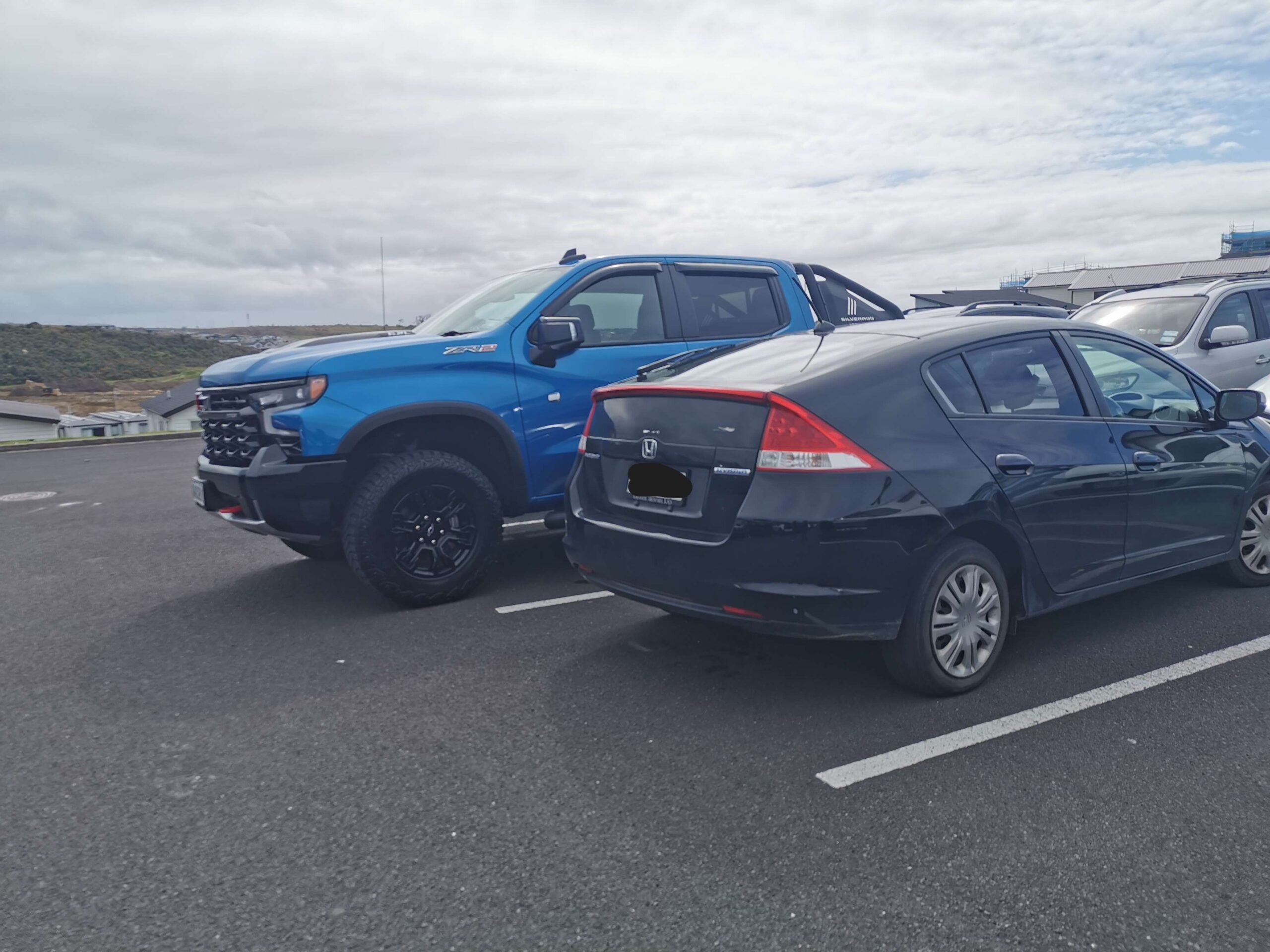 My first new Silverado was the ZR2, which as previously mentioned, is the first time this badge has been assigned to the 'Rado. In simplistic terms, 'ZR2' signifies off-road capable, and when sitting on the Silverado therefore means Top of the line off-roader, which it is. It shares its 5,931 length with the LTZ, but is narrower by 12mm and taller by +61mm. The increased height may not sound too much, but that is until you get up close – it's enormous.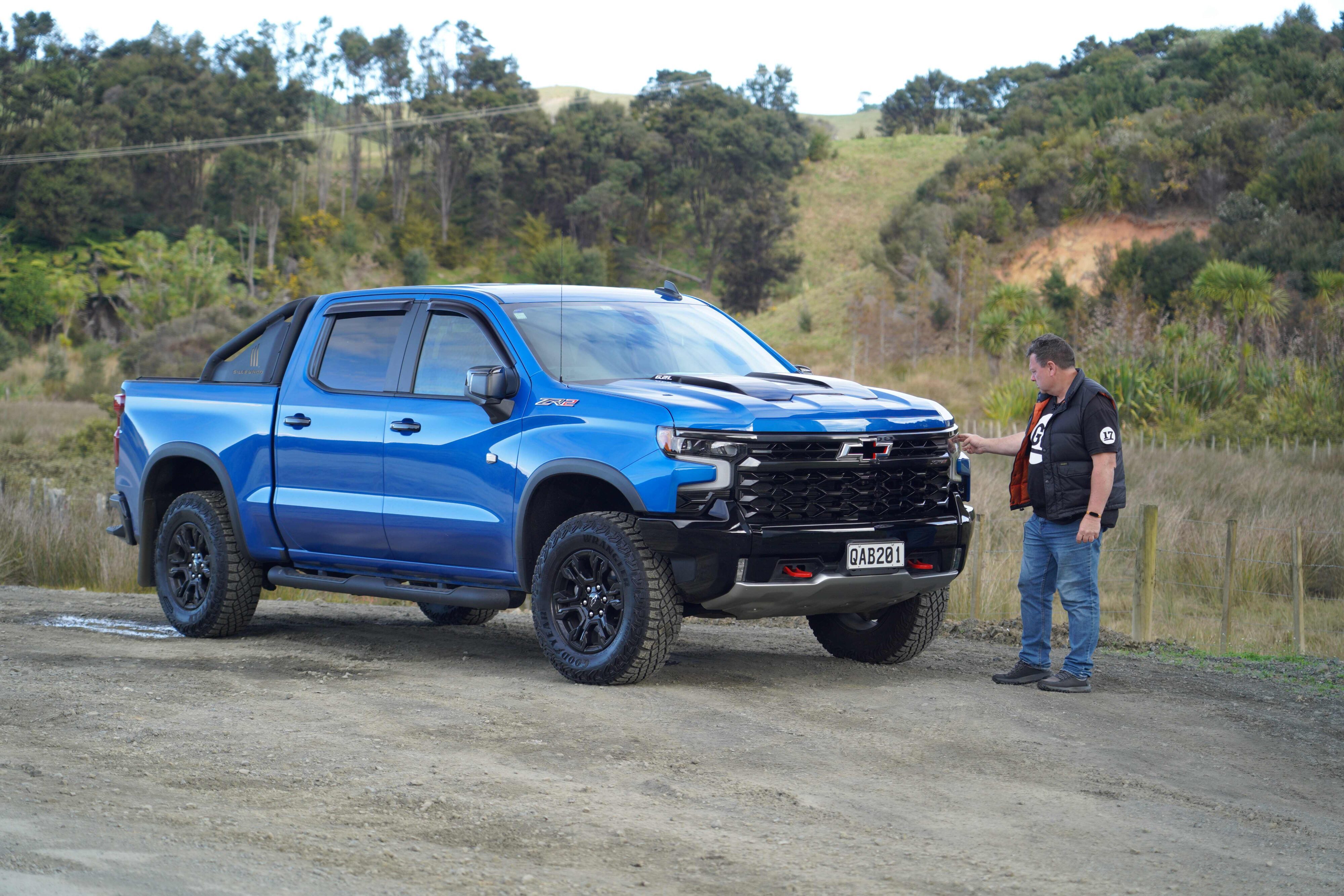 The ZR2 sits on 18-inch wheels that are wrapped in 33-inch Goodyear Wrangler Territory Mud Terrain Tyres, that actually ride sweetly on the road too. Behind this is a ZR2 Suspension Package with High Performance Lifted Suspension and Multimatic impressively responsive DSSV Dampers. All this, (when combined with Front and Rear Electronic Locking Differentials, Enhanced 2-Speed Transfer Case with Terrain Mode and Large Underbody Aluminium ZR2 Skid Plates & Off-Road Cut Front Bumper) makes this an off-road beast.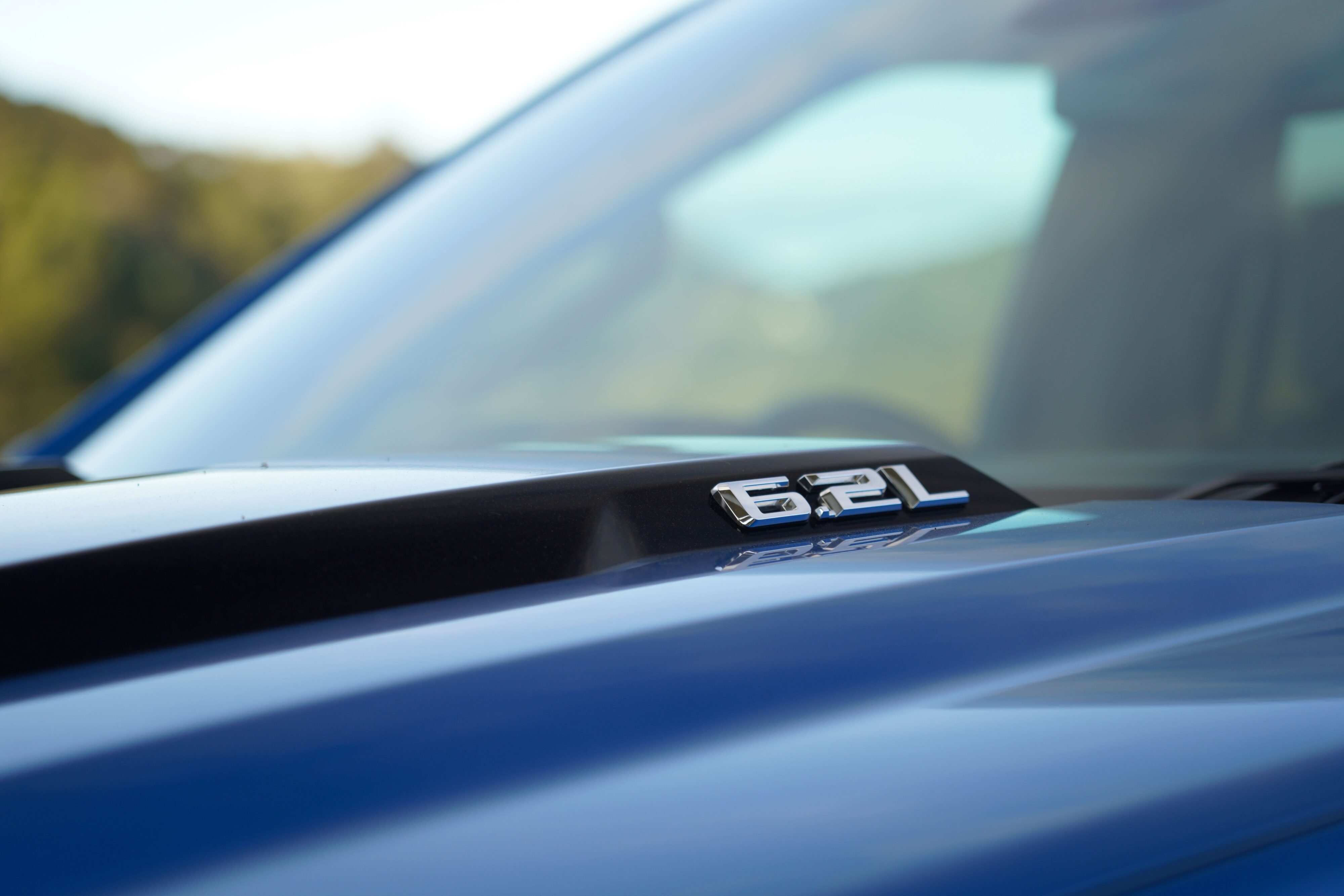 My review model came in Glacier blue, which contrasts well with the black body parts such as the powerdome on the bonnet, the grille, running boards and sports bar, however, there are another 6 colour options to tickle your fancy.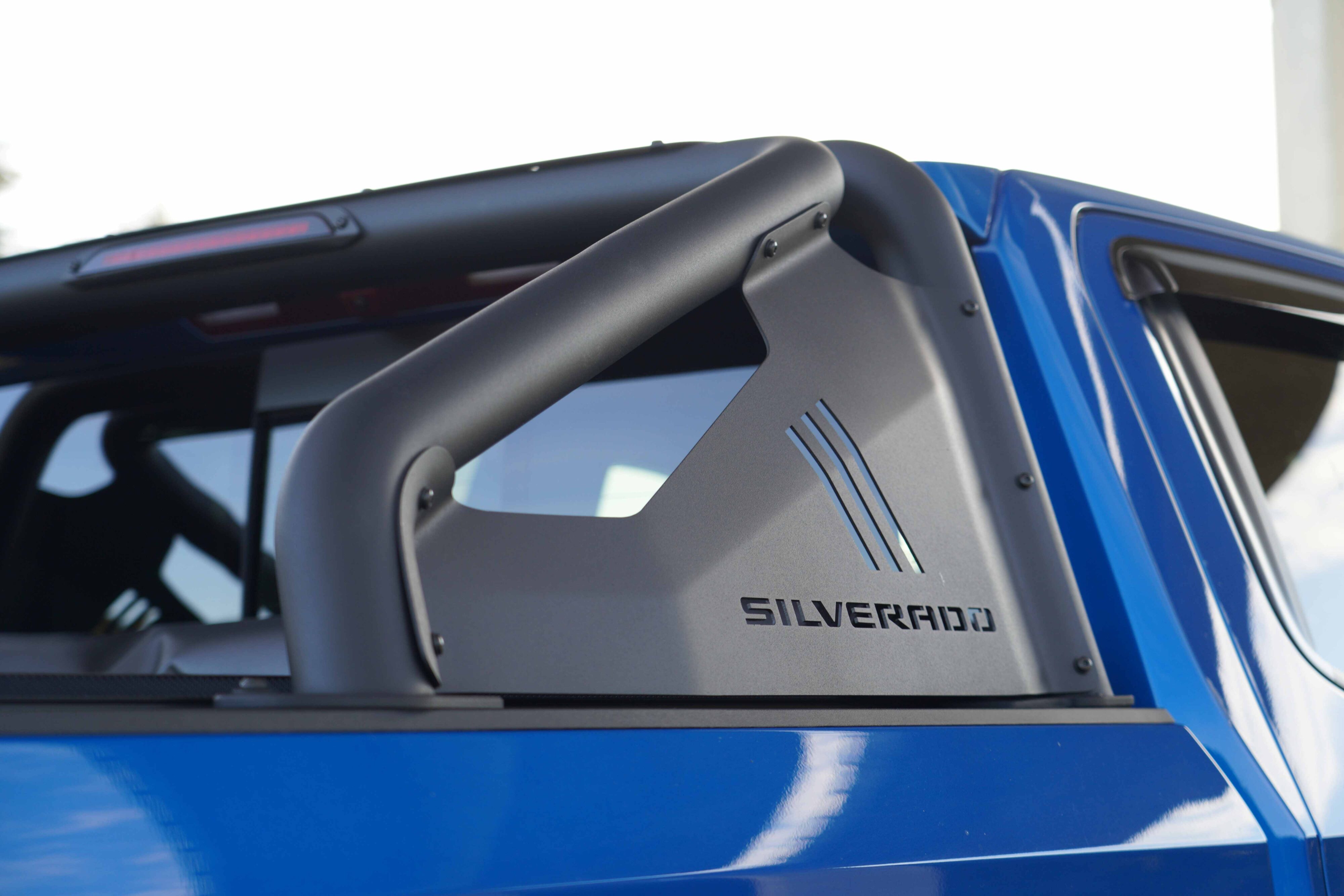 Climb inside, and it is a climb, you see just how much this latest generation Silverado has improved. The seats are Jet Black/Greystone Leather with sporty piping, the passenger space and storage areas are immense and the technology now comes to you via a 13.4-inch infotainment screen and 12.3-inch instrument cluster – even my old eyes can read whatever they display, which is a lot.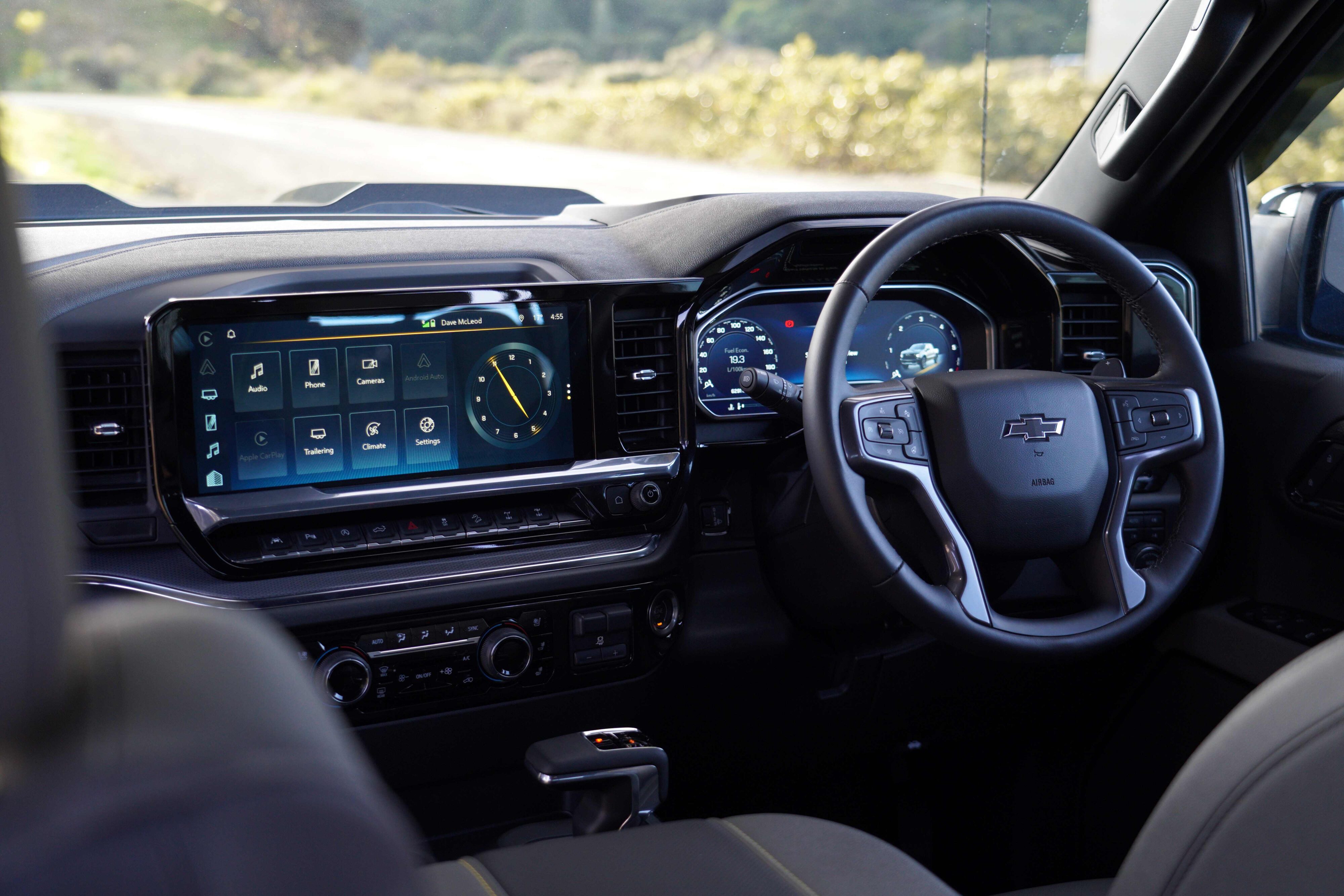 The sound system is a Bose 6-speaker, Apple and Android are wireless and the camera's (when they work) offer 360-degree views.
My time with the ZR2 was (unfortunately) spent on road and not off, and if I'm honest, I expected it to be a rough and noisy ride, but it wasn't. The clever suspension absorbs whatever is thrown at it and the tyre noise is minimal. Yes there is a fair amount of wind noise, this is no sleek EV, but 6.2L V8 takes care of that issue.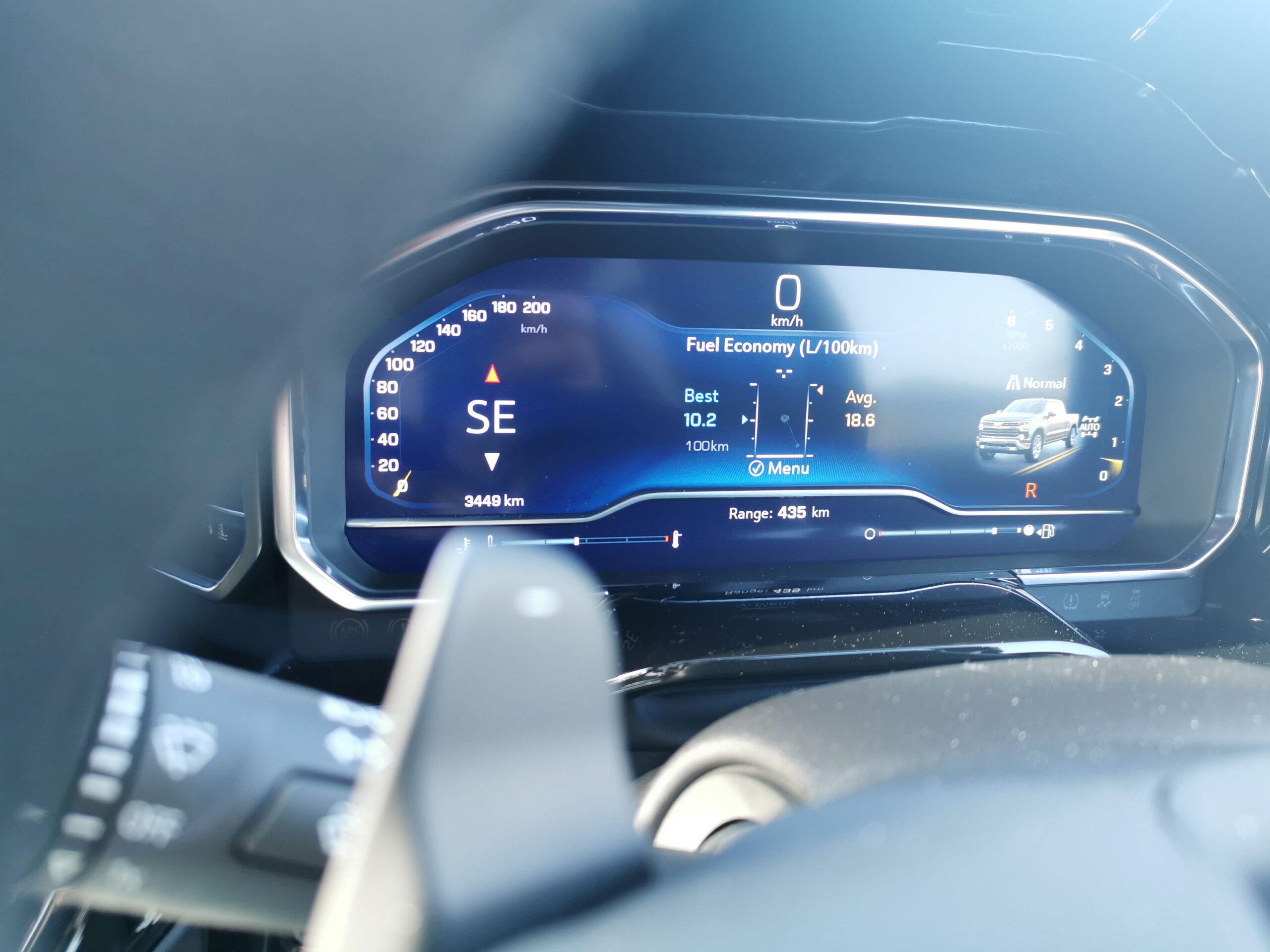 Admittedly, the thought of the huge V8 (313kW Power/624Nm Torque) guzzling down on expensive fuel had me worried, but it's strapped to a 10-speed auto box and being an EcoTec3, boasts 12.2L/100km. I got close to that figure at points, but I assume those that are buying this big brute are more interested in its capabilities, i.e its 4.2-tonne towing and off-road prowess, for which it's perfectly suited.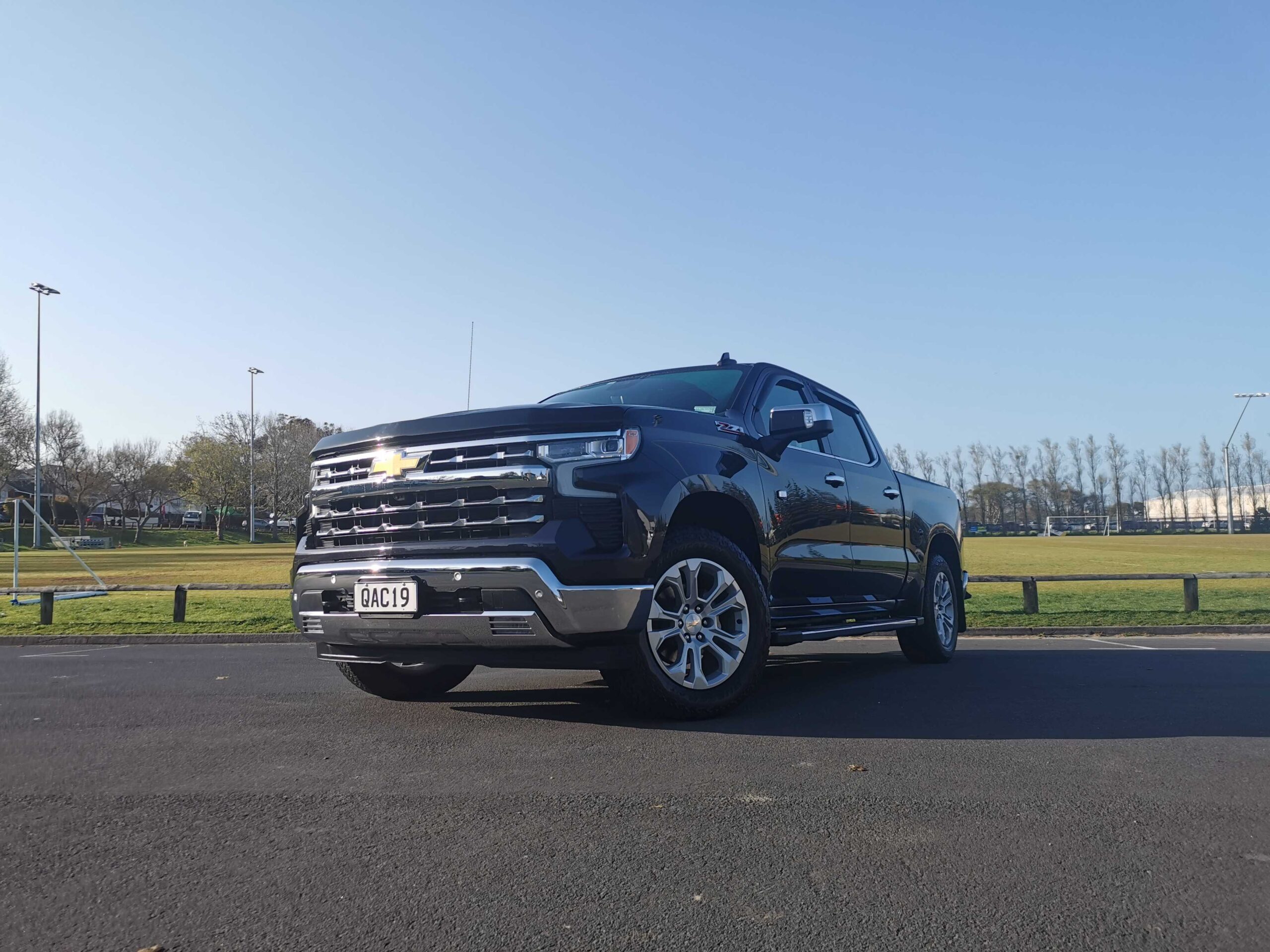 Returning the ZR2 and hopping into the LTZ felt like getting into a whole different truck. First of all it's not as tall, the bonnet doesn't have a big power dome and it just seems like a more refined offering – there's certainly far more chrome, inside and out.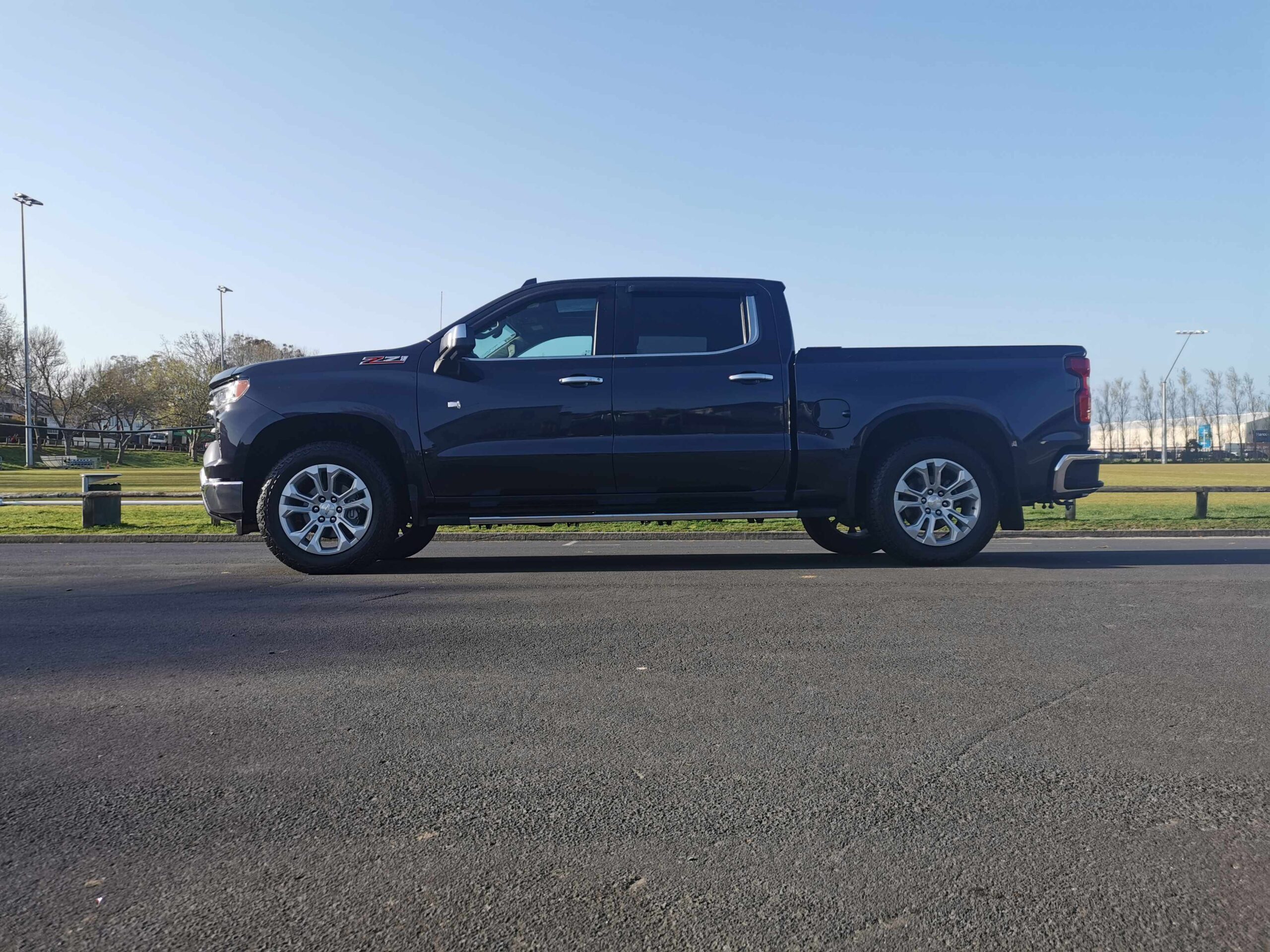 The LTZ shares the great big beast of a V8 with the ZR2, but somehow feels less aggressive, maybe I just drove it less so. The suspension set up differs from the ZR2, more town-friendly and the wheels are 20-inch with far less rubber. It still doesn't fit into any mall parking spots but comes across as more manageable and will tow 300kgs more than its off-road biassed sibling.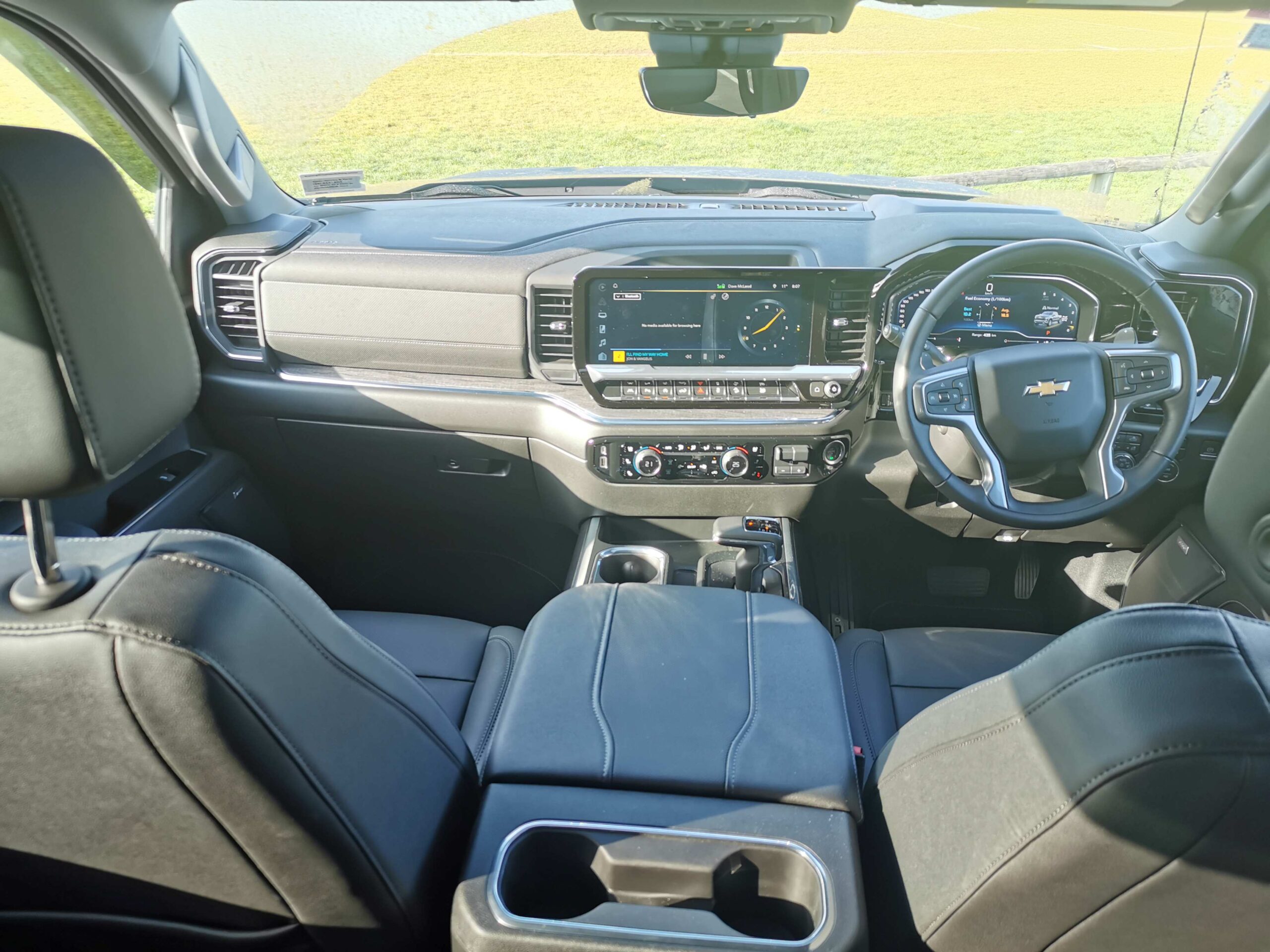 The tech is delivered via the same big screens, however, the LTZ has an extra speaker, to delight those audiophiles, and there's ample amounts of driver and safety aids to keep you and your family safe and keep the big truck in its lane.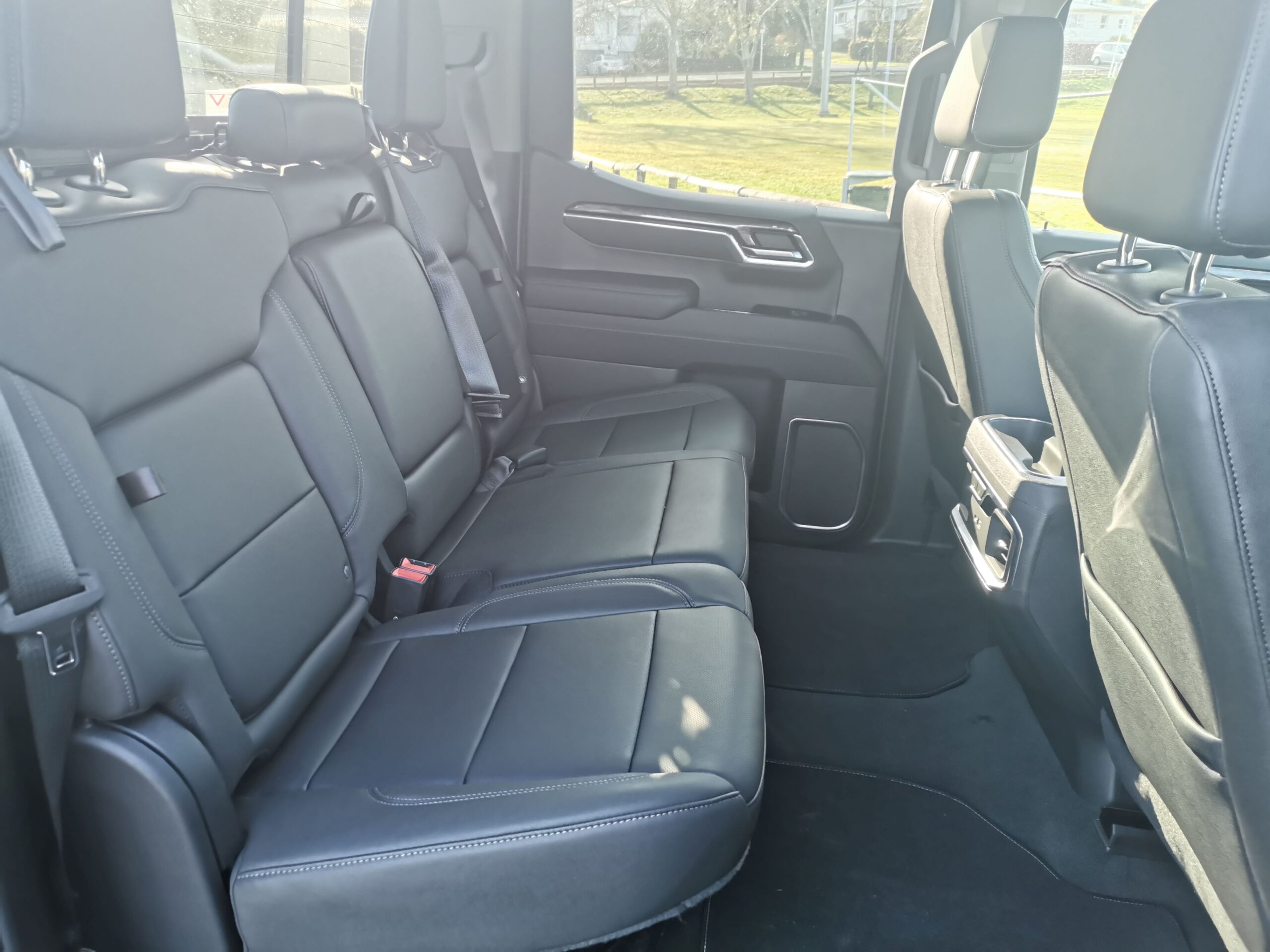 Aside from the general day to day duties, including garnering an extraordinary amount of looks when dropping my son off to school, we did have to move some furniture during my time with the 'Rado's, it's funny, what took two of us to lift on to the bed, kind of got lost and required climbing on board (using the rear step) to find!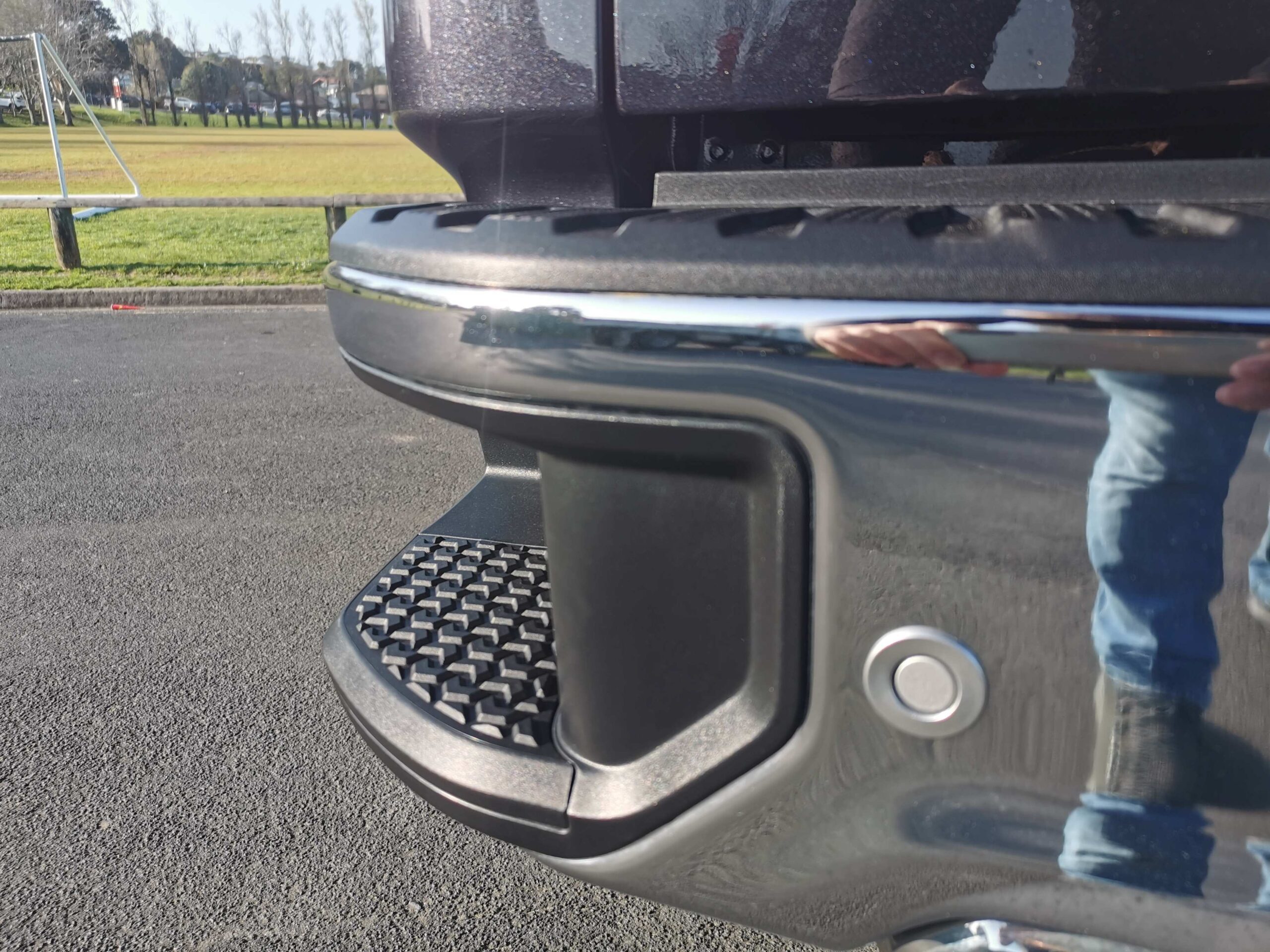 Last but by no means least, the 'Rado comes with remote start up, which I never got tired of and a remote tailgate, which to me was pretty cool – little things right?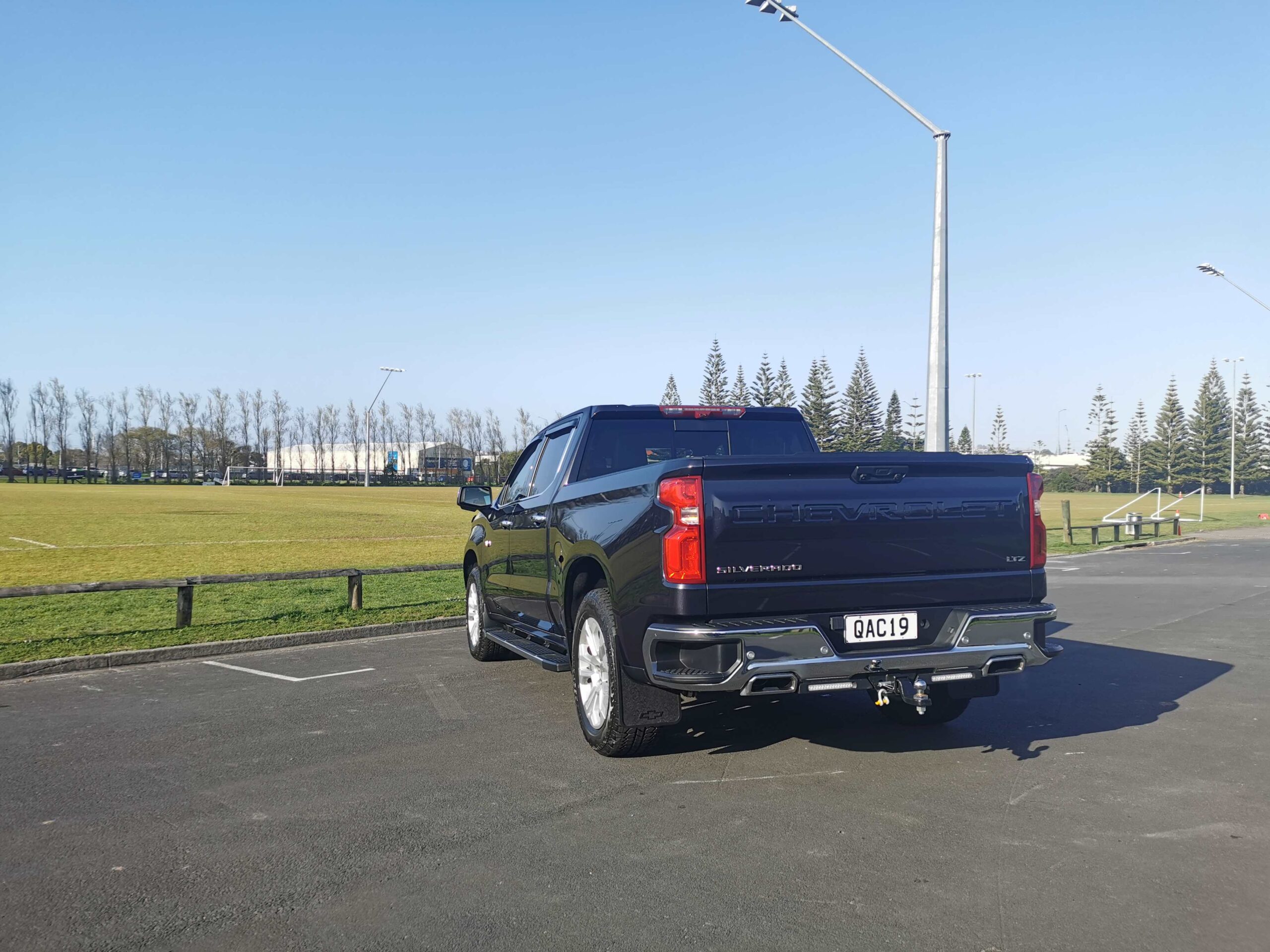 Sure the Silverado (whichever option you go for) takes up a lot of road space and requires thought both when behind the wheel and in particular where/how to park, but I have to say they are both epic. They're built to do much more than your average ute and make a huge statement both on and off the road. That's a big 10:4 from me.
Take a virtual tour: