Ford Performance is proud to announce its race-prepared Ranger Raptor1 will compete in Australia's Tatts Finke Desert Race, only months after conquering the 2022 SCORE-International Baja 1000.
Continuing the global Ford effort that began with the Baja 1000, the Ranger Raptor will compete in the Production 4WD class at Finke, using the same race-prepared Ranger Raptor that won its class at the Baja 1000 which was built by Kelly Racing in Australia before final testing and development by Ford Performance and Lovell Racing.
The modifications were kept to vehicle and crew safety items, wheels/tyres, extra lights, underbody/vehicle protection and a 160-litre fuel cell fitted into the truck bed.
"Bringing the Ranger Raptor to the Finke Desert Race is the next stage of Ford Performance's strategic global racing plan," explained Mark Rushbrook, Global Director, Ford Performance Motorsports. "Ranger is our flagship platform for global off-road racing, and after conquering the Baja 1000 in the Stock Mid-Size class, we decided the next stop should be back to Australia, where the production truck was developed, to tackle the toughest off-road race down under."
With Ford Performance and Ford Australia working together, this program continues to be a true global effort to showcase the Built Ford Tough nature of the Ranger Raptor.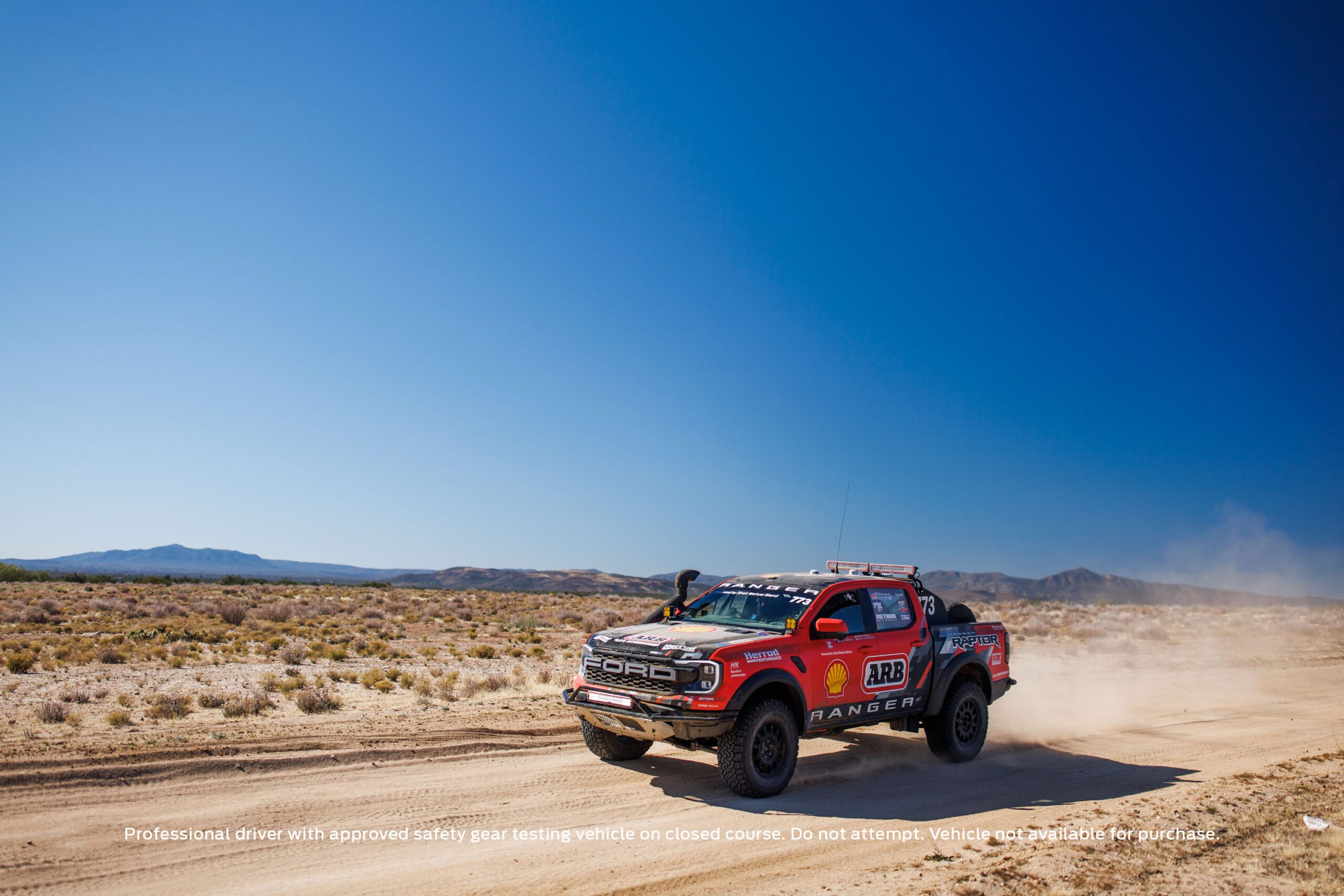 "We know this truck has all the requirements to be successful at this event, but we're not going to be resting on our laurels. This will be a full Ford Performance effort to ensure we are putting our best foot forward for this event," said Rushbrook.
Father and son team Brad and Byam Lovell will pair up to drive the vehicle in the grueling desert challenge. An Off-Road Motorsports Hall of Famer, Brad Lovell runs one of Ford Performance's key off-road racing teams – Lovell Racing. The Lovells are intimately associated with the Ranger Raptor after the running the team and driving it to the win at the Baja 1000.
"The Finke Desert Race is one of the toughest events on the off-road calendar, and one that we've wanted to take on for a long time," said Brad Lovell. "The Ranger Raptor is an incredible machine, and we're confident that it will perform exceptionally well in the race. We're looking forward to pushing ourselves and the vehicle to the limit."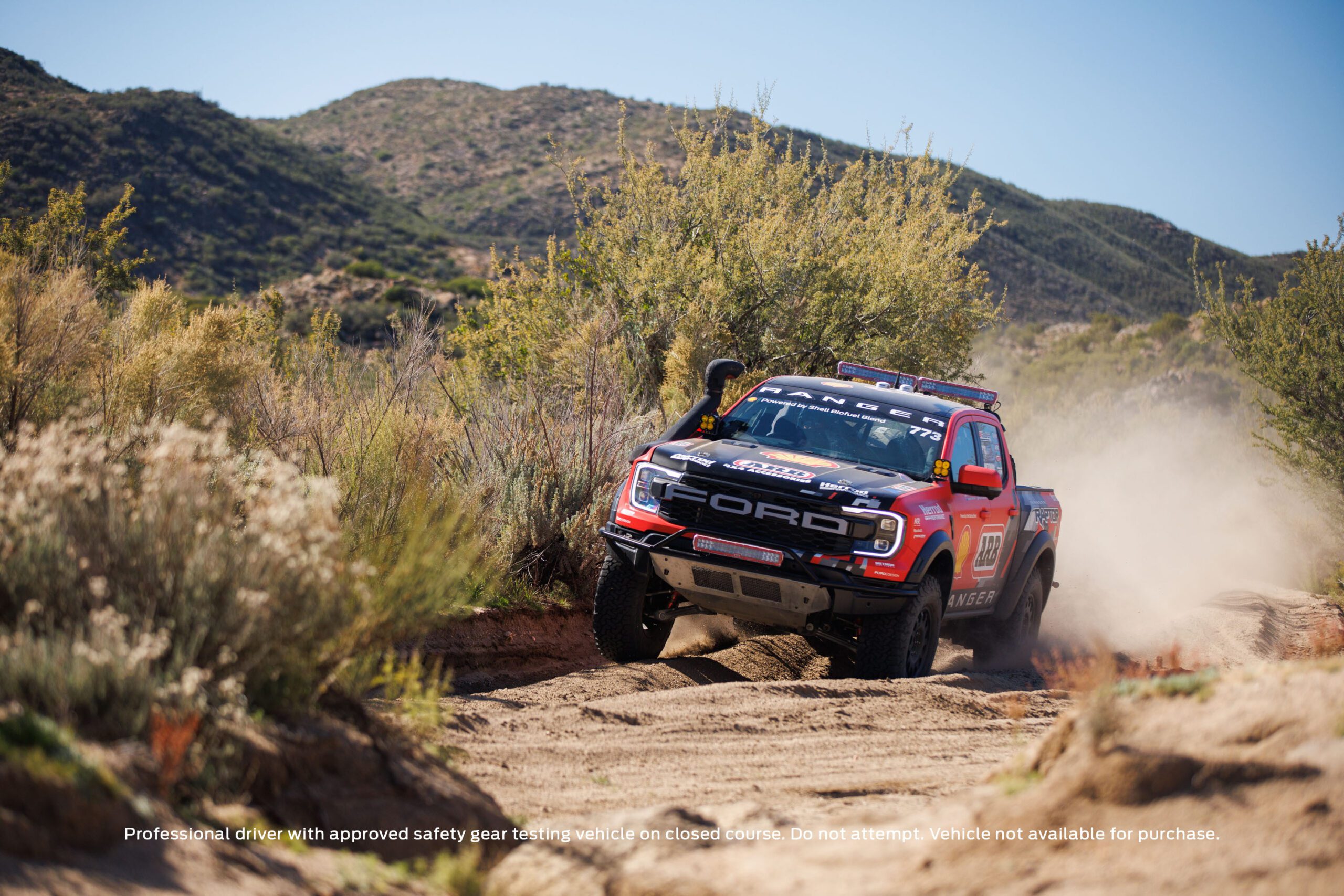 Beyond Lovell Racing's competitive activities in SCORE and Ultra4, Brad participates in a myriad of development duties for Ford, from conducting advanced off-road training to helping develop the Bronco, Bronco 4600 and Bronco DR. Additionally, Lovell Racing fits into the Ford family seamlessly, given that Brad's primary co-drivers shift between his brother Roger and two sons, Adam and Byam.
"Byam and I make a great team, and I'm confident that our combined skills and experience will help us navigate the challenging terrain and finish strong. We know the truck is good, it ran faultlessly at Baja, and we're aiming for more of the same at Finke," he said.
Vehicle servicing, event management and logistical support will be provided to Ford Performance by Walkinshaw Performance, who have experience racing in the Production 4WD class at Finke and in the Australian Off-Road Championship. Walkinshaw Performance is a sister organisation of leading Ford Supercars team Walkinshaw Andretti United.
"Working with the Ford Performance and Ford Australia teams at Finke is going to be fantastic," said Gareth Brown, Business Manager Walkinshaw Performance.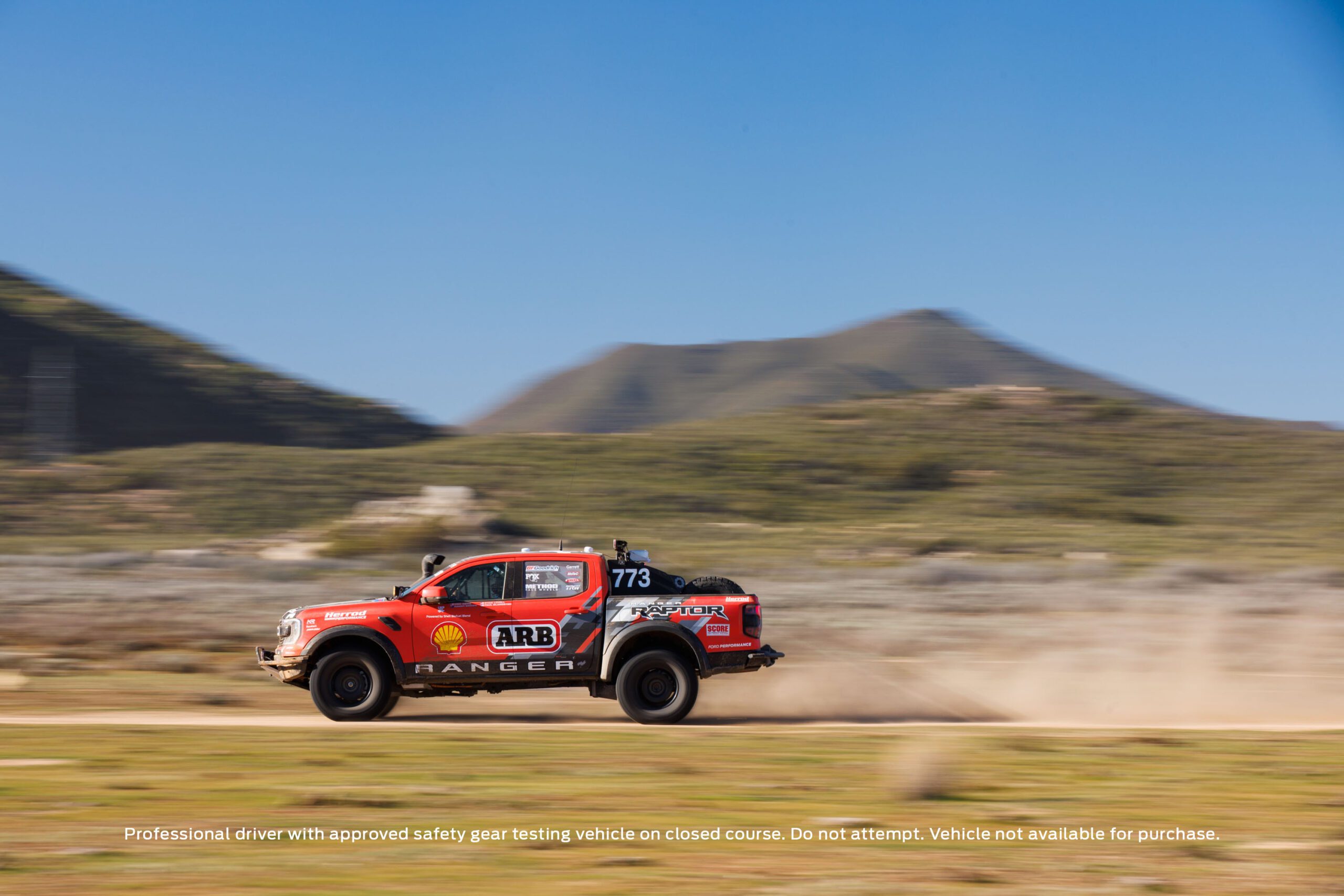 "We have great experience in the Australian Off-Road Championship, and at Finke, so to bring that experience to partner with the might of Ford Performance and Ford Australia with the Baja 1000 winning Ranger Raptor is sensational. We will do everything in our power to ensure the best possible result."
"We're really excited to bring our race-prepared Ranger Raptor to the Tatts Finke Desert Race," said Justin Capicchiano, Ford Performance and Special Vehicles Engineering manager, Australia.
"We were so proud of how it performed at the SCORE-International Baja 1000 last year and to race it in our own backyard is fantastic.
"To have Brad Lovell behind the wheel of the Ranger Raptor again is a dream," said Capicchiano. "He knows the truck and he knows desert racing."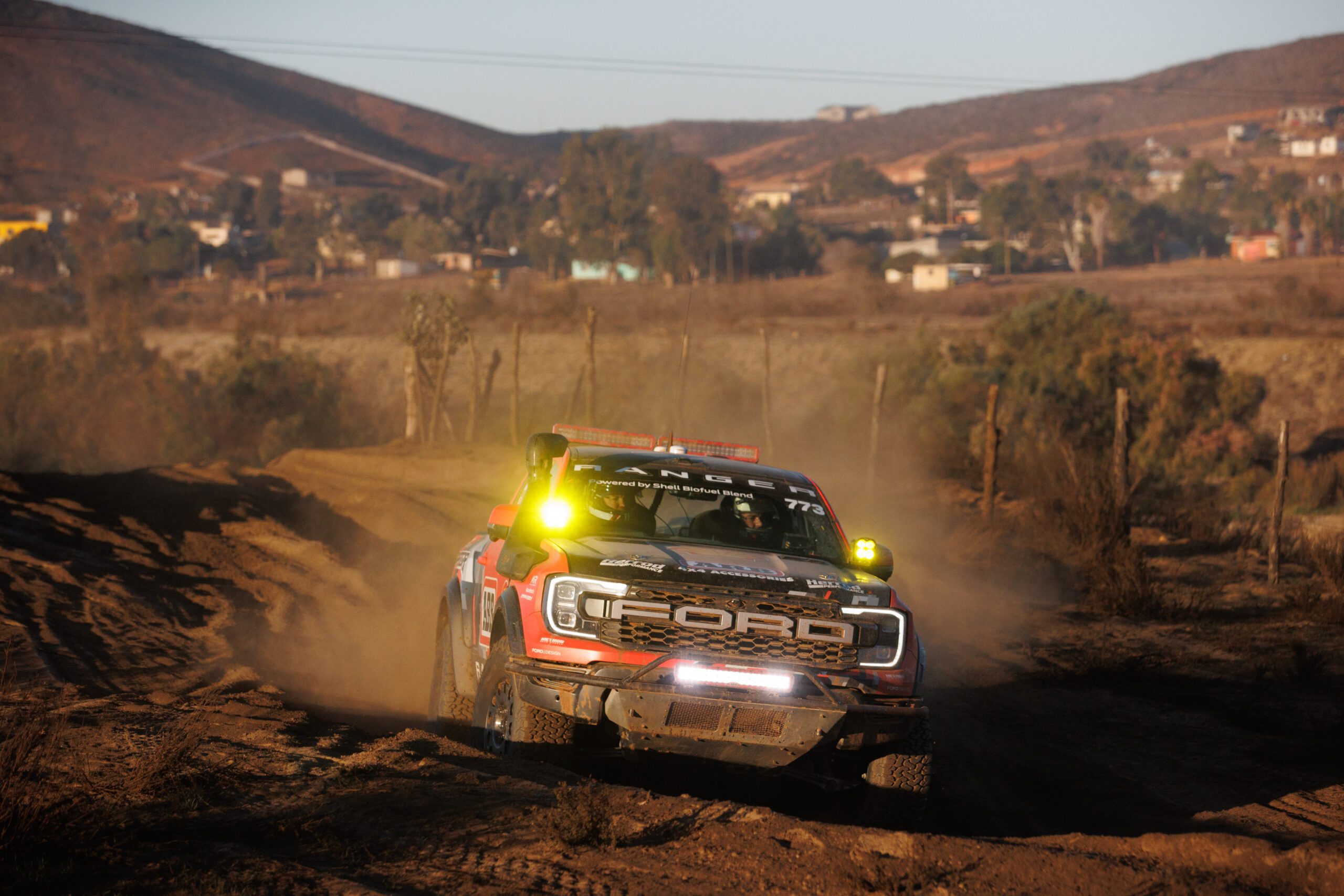 The Tatts Finke Desert Race is Australia's toughest off-road endurance race, and the 2023 event will mark the first time that Ford and Lovell Racing will compete. Covering a total distance of over 460 kilometres between Alice Springs and Aputula (Finke), the race attracts competitors from all over the world and is known for its harsh conditions and challenging terrain.
"We are thrilled to welcome Ford Performance to the Tatts Finke Desert Race for the first time in 2023," said Finke Desert Race President Antony Yoffa. "Ford is a power in world motorsport, and its entry in our race reflects the Finke Desert Race's position in the off-road racing landscape globally."
Following its successful outing at Baja, the Ranger Raptor made an appearance at King of the Hammers before receiving a minor refresh from Lovell Racing and Huseman Engineering before returning to Australia to prepare for Finke.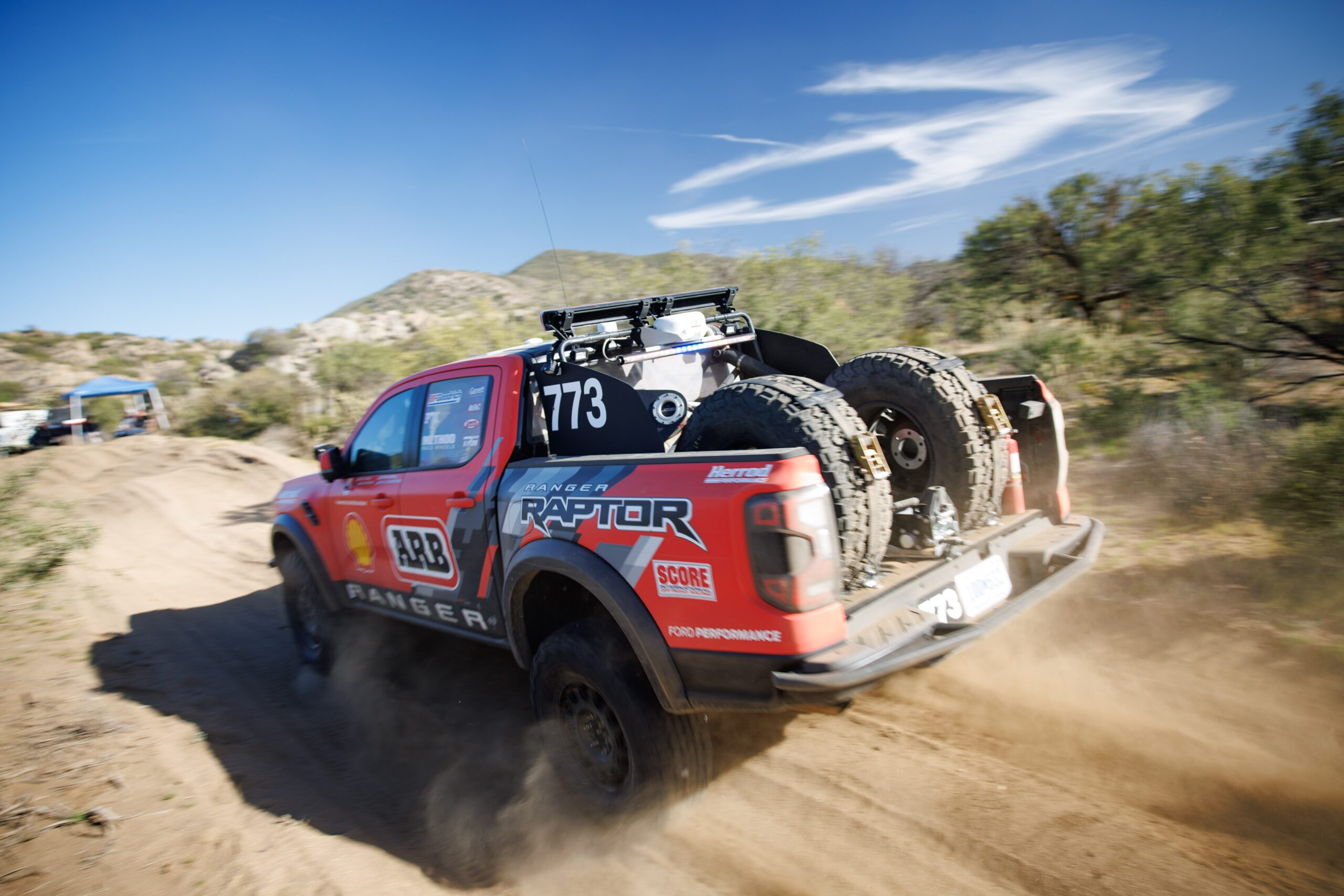 The 2023 Tatts Finke Desert Race will run across the weekend of June 9-12.