'Look no hands!' I exclaimed, as I let go of the steering wheel of the Ford Mustang Mach-E and rushed along the M4 motorway in England at 70mph (112.6km/h) in the dark. Admittedly, both my father and son were less than confident in what I was doing, and it wasn't the first time in my life I'd let go of a steering wheel, however, this time, both the speed I was travelling at and what I was doing were LEGAL, and what's more, the tech works great!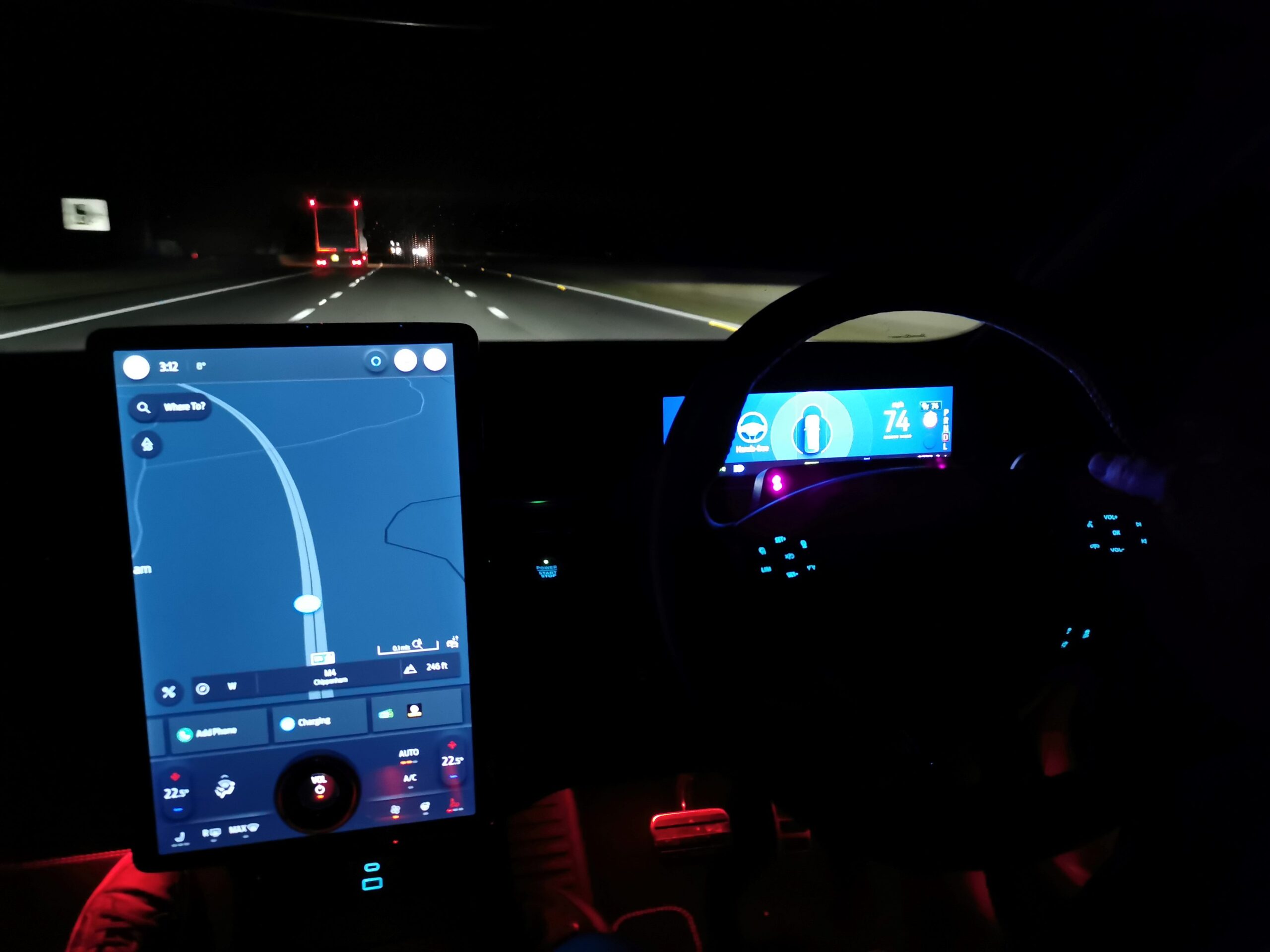 It was a shade over 3am and we were on our way from Swindon to Bristol airport, before taking a flight to Edinburgh. Three generations of McLeod's trusting Ford's new BlueCruise L2 'hand's free' technology on a dark and rainy motorway – the things I do in the name of auto reviews.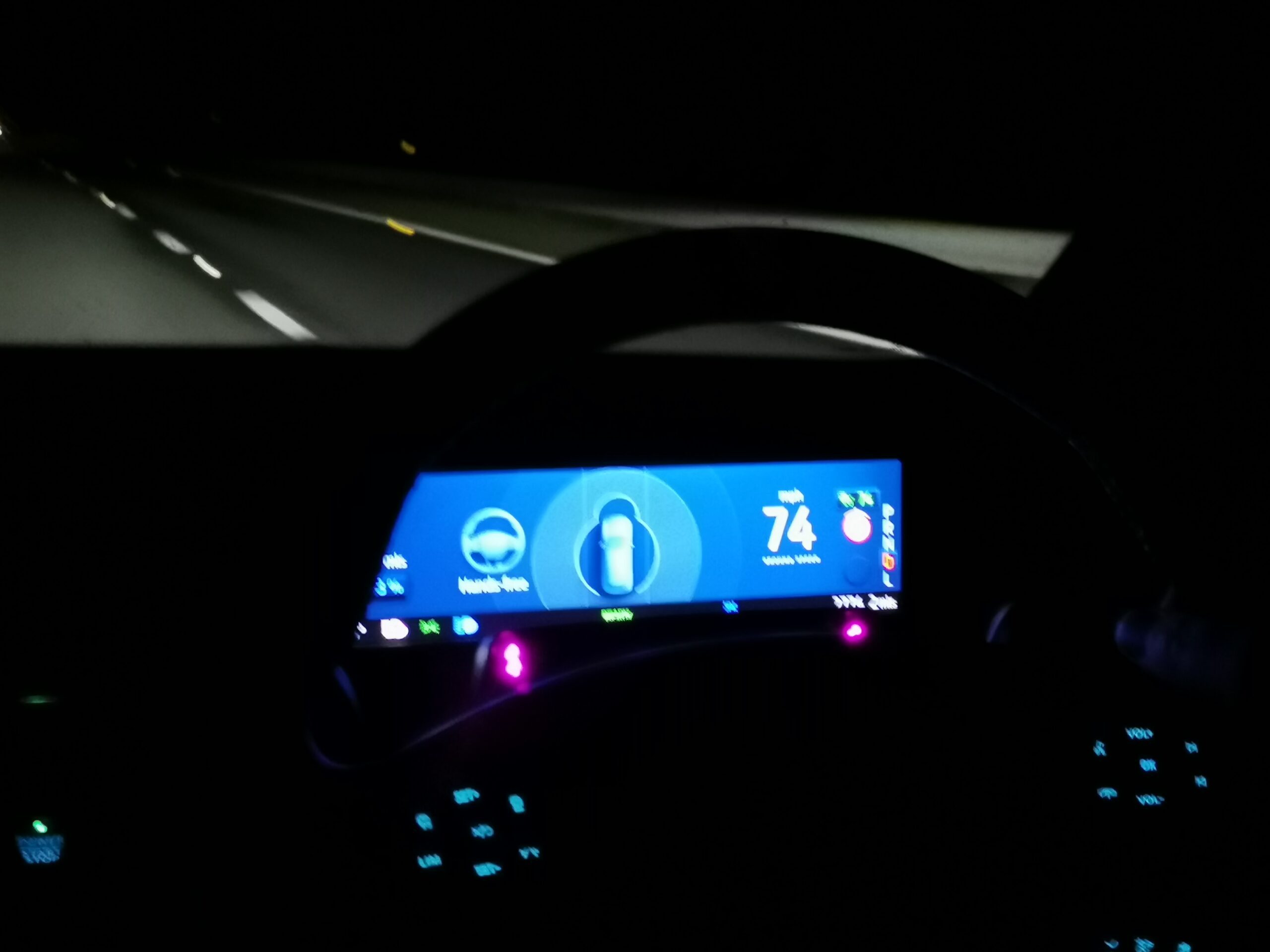 The tech itself is (only?) available on Mustang Mach-E models built after 3rd November 2022 and is available only in Germany, Spain and Great Britain (excluding Northern Island), so I felt somewhat special with this opportunity, and as I said, thankfully it performs brilliantly.
It's simple to use too. Being bleary-eyed and on the other side of the planet could be a cause of concern for some, and even with a splash of cold water on my face before heading west, I still felt a little apprehensive driving in the dark. However, almost immediately upon entering the M4 motorway, a 'do you want to use BlueCruise?' prompt comes up on the Mach-E's instrument cluster screen. One push of a button on the steering wheel and that's all she wrote.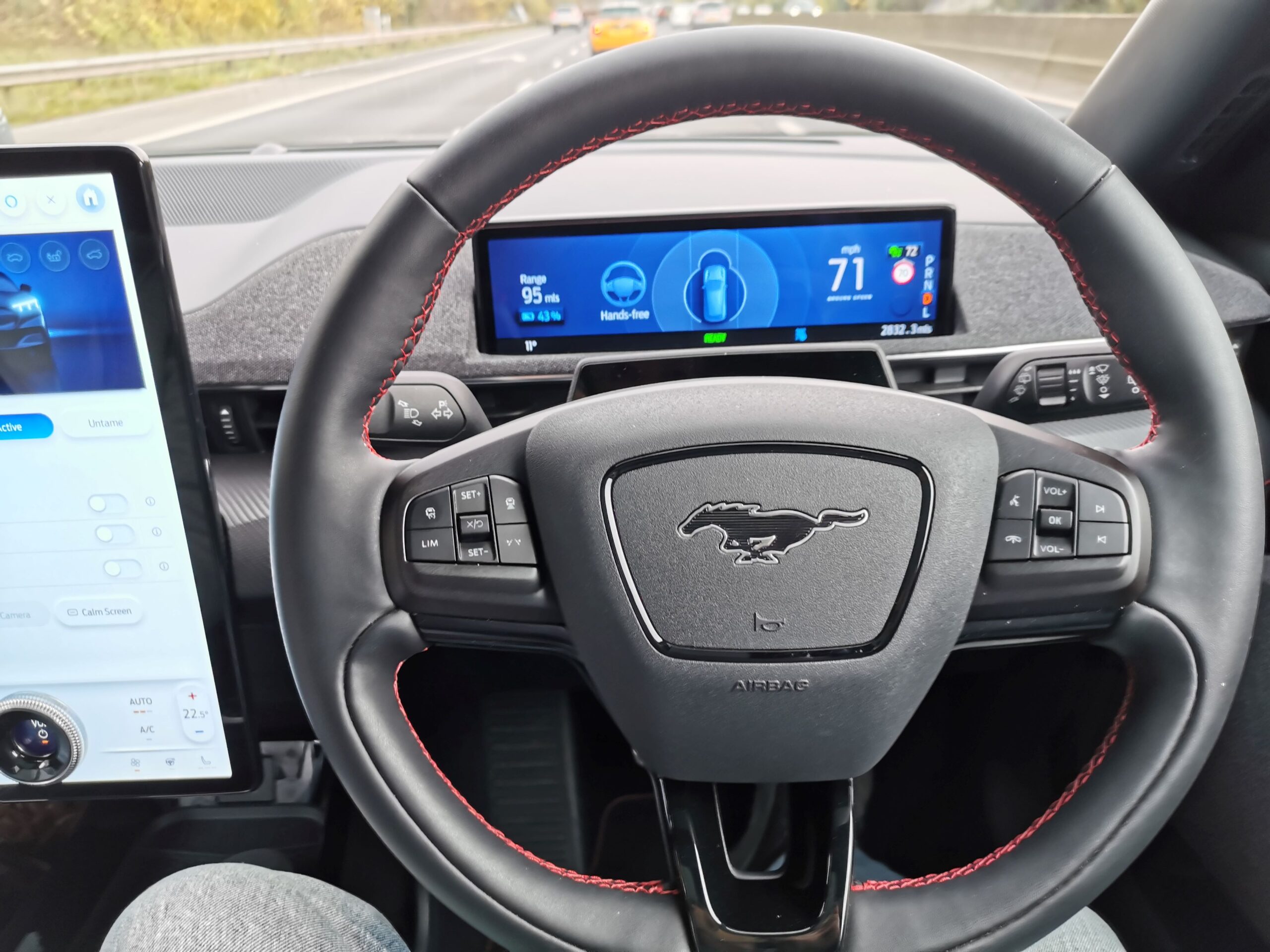 The screen goes blue with both a hands free steering wheel icon and a comforting force field bubble around an image of the electric 'stang. Adaptive cruise control is enabled and from there on in, I could sit back and relax.
Like I said, the tech in legal and only really comes with one caveat, the driver's eyes must remain on the road ahead, so if the BlueCruise system spots you looking at your passengers to talk, it tells you to put your hands on the wheel, (same goes of you try to take a picture and the camera hides your face – ahem).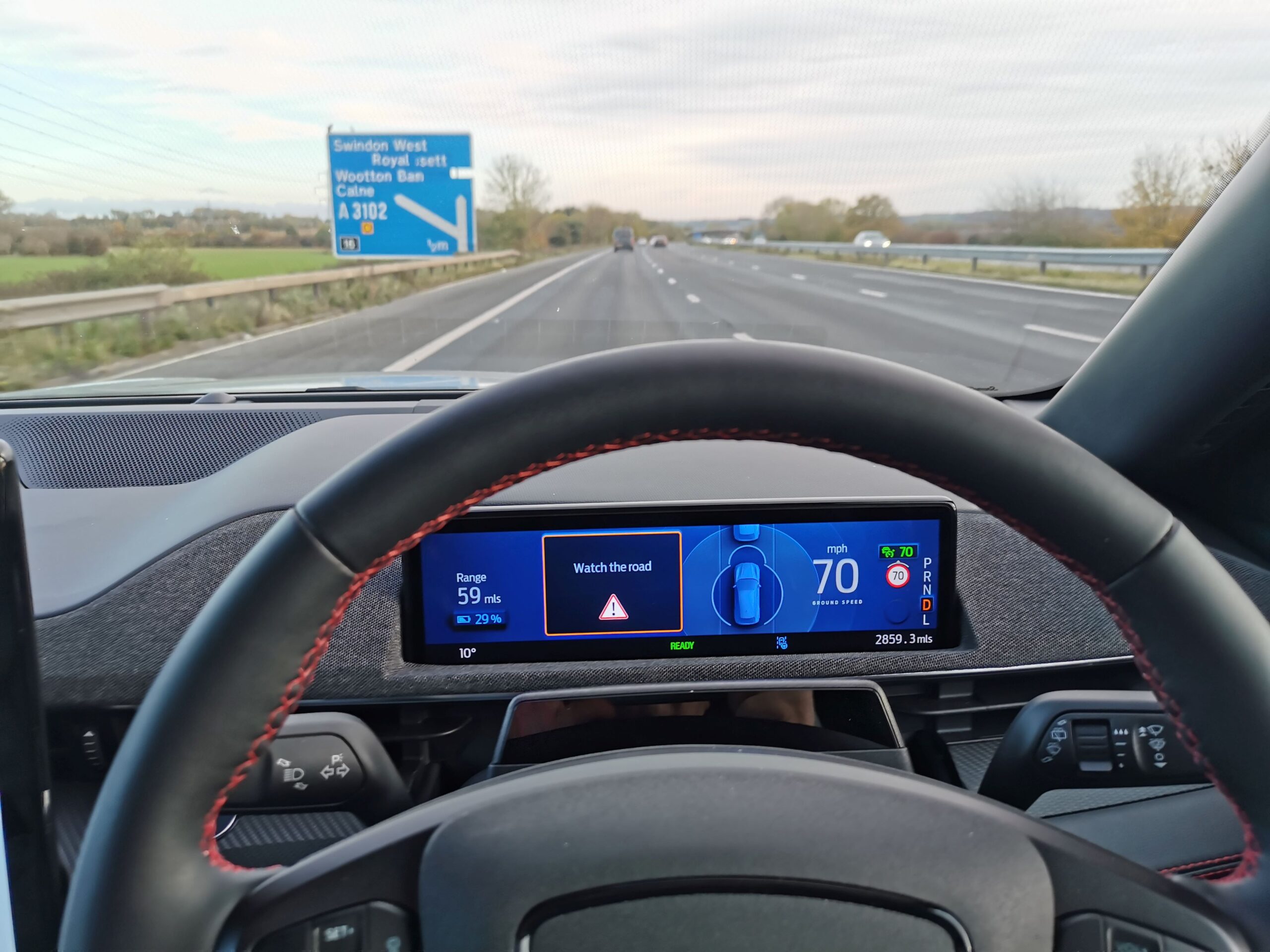 We spent a couple of days in Edinburgh and returned just after lunch on a Saturday. I'm pleased to say that the BlueCruise system worked just as well on the more congested motorway in the afternoon, as it did in the dark. I even folded my arms for much of the 40 mile trip, that's how confident it made me (even my family warmed to the idea).
For those that want to know, (and I'm one of them), using the indicator doesn't have the Mach-E changing lanes automatically, you still have to do this yourself, but in conjunction with the ACC, the BlueCruise hand free system is a really cool feature, that in fairness, was probably better equipped to do the early morning trek to Bristol than I was!
Wonder if we'll get this in NZ?