For a long time, if you wanted to have an insight into what kind of technology would be common place on the average car within the next decade, you would look to the Mercedes S-Class. Why? Because throughout its lifetime, variations of Mercedes' flagship luxury saloon have packed a sterling CV of technological firsts which are now part of everyday motoring. Things like ABS brakes, airbags, stability control and radar cruise control can all trace their origins back to varying generations of S-Class.
However, while the new S-Class promises to deliver even more strides in automotive gadgetry and refinement, the model as a whole is having to share its Halo with others in the Mercedes range. With almost just as much tech flooding into the SUV family, not to mention the all-electric EQS is also well on the way, can the S-Class still hold its own?
The W223 S-Class consists of three different spec levels. My test car was the entry level S450 4MATIC at $215,000 plus ORC. From here, you can opt for the mid-range long wheelbase S450 L 4MATIC at $235,000 plus ORC, or the high end S580 L 4MATIC at $291,700 plus ORC. My S450 had a few of said additives, bringing the price up to $257,340 plus ORC.
Naturally, with the oodles of optional luxury packages Mercedes have on offer, the sky is pretty much the limit as to how much you can spend on your S-Class. If you have hankering only for the absolute pinnacle of S-Class-ness, then you may want to check out the inbound $492,800 Mercedes-Maybach S 680 complete with a much longer wheelbase and a hefty 6.0L V12.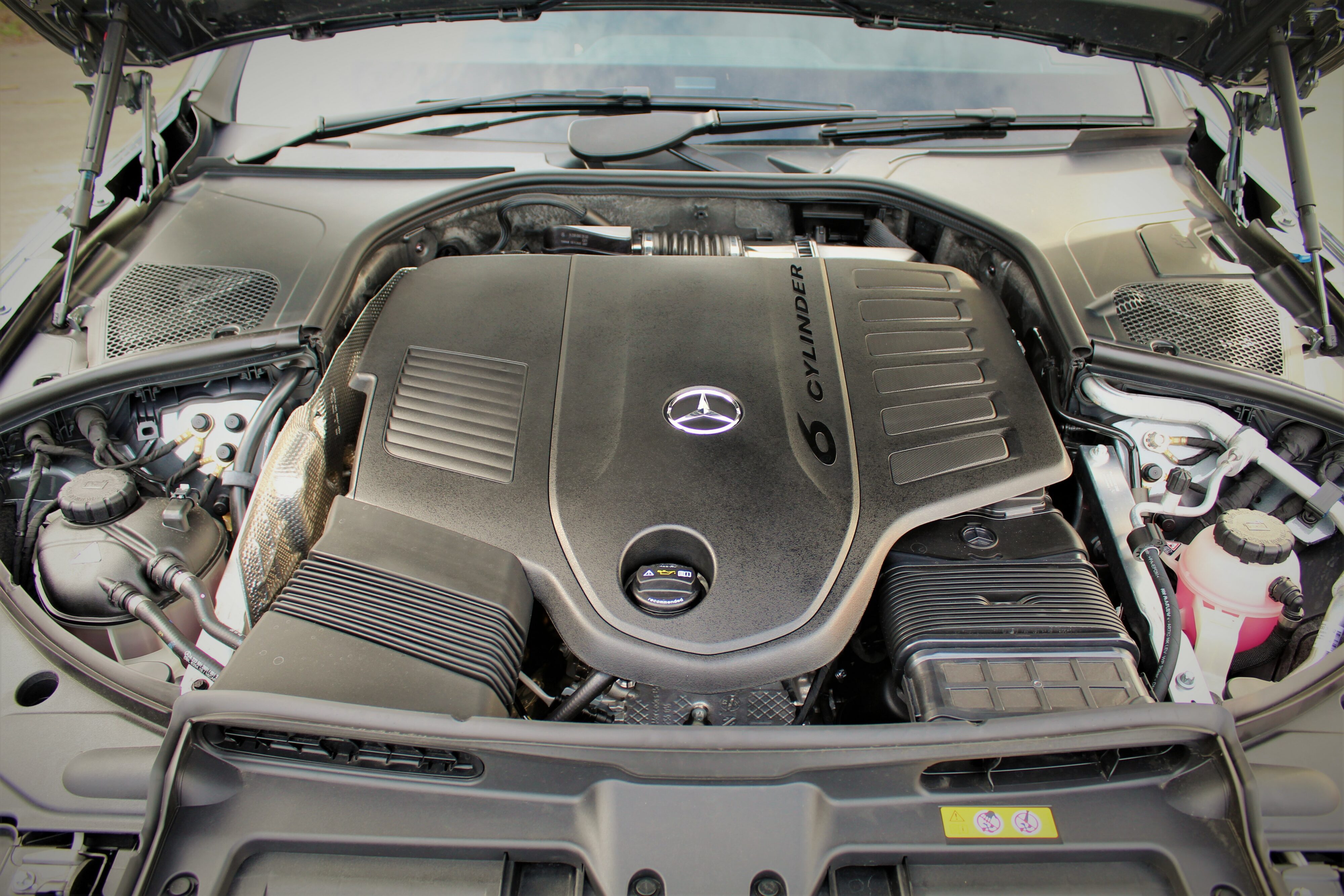 Anyway, back to earth figuratively speaking. Under the bonnet of the S450 is Mercedes' M256 3.0L six-cylinder engine with EQ Boost producing 270kW and a fairly decent 500Nm of torque. Mated to this is a nine-speed automatic gearbox sending drive to all four wheels via the 4MATIC all wheel drive system.
The new S-Class's body is made of a unique collaboration of steel and aluminum. It is also longer and wider than the previous generation, 50mm wider and 71mm longer to be exact. This extra girth has allowed even more room front and rear. Boot space has also increased to 550L.
Styling wise, the S450 is very much a case of evolution rather than revolution, but it does look good. The addition of 20-inch AMG alloys, privacy glass, flush fitting retracting door handles and having that iconic three-pointed star on the bonnet like a Benz of old, completes the elegant ensemble well.
Hop inside, and you the first thing you notice is the new 12.8-inch OLED high resolution central media infotainment touchscreen display. This first for Mercedes just dominates the centre console and allows you to access the plethora of features. However, those confuddled by the barrage of sub menus may find this system a bit overwhelming at first, but with practice, it soon becomes second nature. Also, after a while said screen tends to display grubby finger prints, so frequent use of the cleaning cloth Mercedes supply is recommended.
The next thing you notice is just how incredibly comfortable the heated and ventilated leather chairs are. Honestly, there are resort beds which aren't as comfortable as these. It gets better in the back and you can really recline and, if you tick the option box, reach around a grab a small bottle of bubbly from within the built in fridge.
Now, I could literally go on forever about every conceivable bit of tech found within the new S450, but as there so many hours in the day, I will focus on some of the features which stand out. The new S-Class features the second gen Mercedes-Benz User Experience, or MBUX. Saying "Hey Mercedes" activates it of course, but you now have the option of up to 10 different user profiles. It can operate everything from the sat nav, to telling you the latest weather report. It also acknowledges a "thank you" with "your welcome."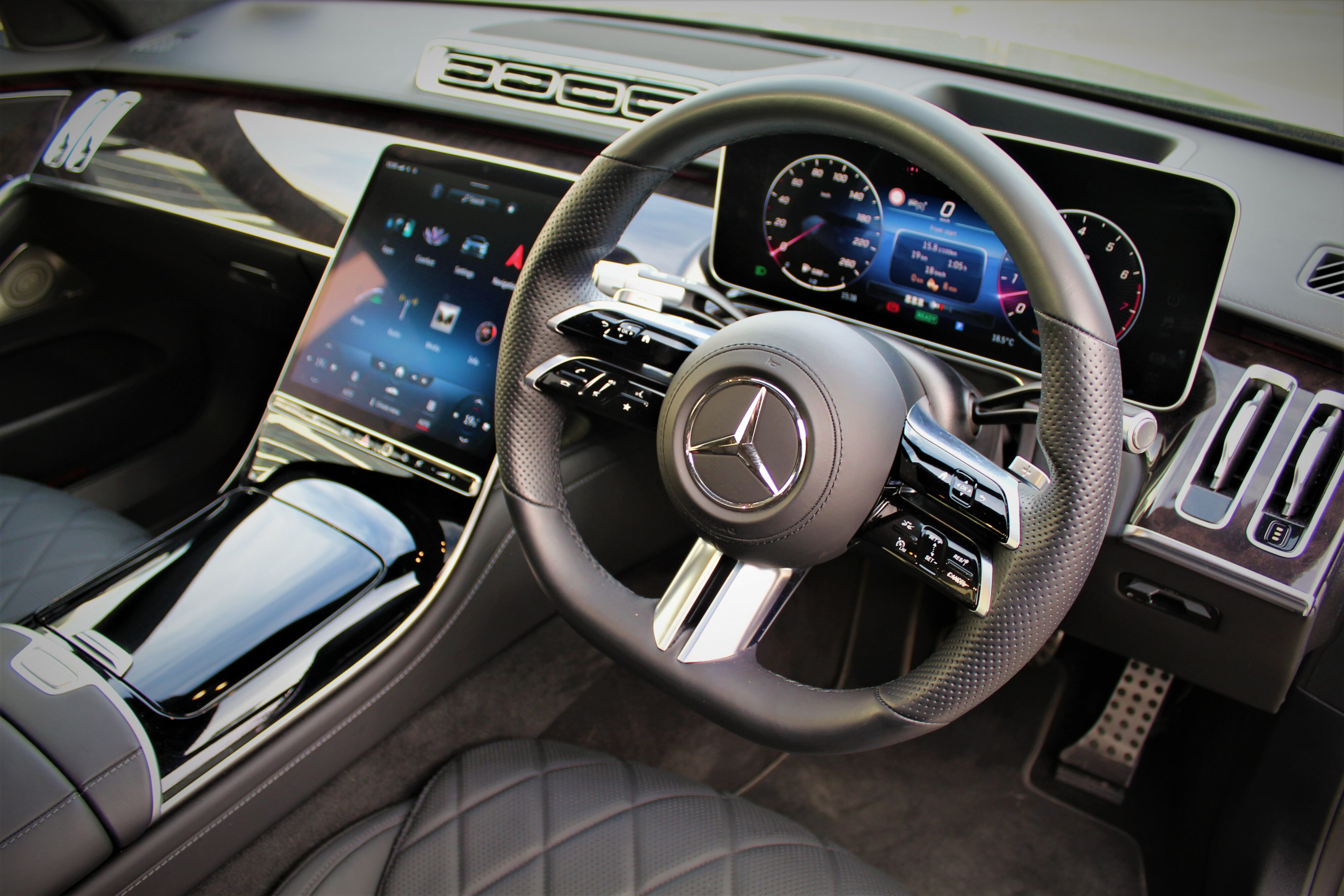 When the S-Class was released with massage seats in 2002, I can remember everyone waxing lyrical about how wonderful this was. Fast forward to today, the massage is back, but x10. Yes, you have the choice of ten different massage settings for you and your significant other, ranging from hot shoulders, wave, mobilizing, and you can even have your rear posterior pummelled should you want to.
However, if you want the full experience, you can use the MBUX interface and say something like "Hey Mercedes, I feel stressed." Doing this will activate a default program which tailors the climate control, massage seats, and even sound system to give you the definitive relaxing experience. The same can also be done to revitalize you, or suit which ever mood you happen to be in.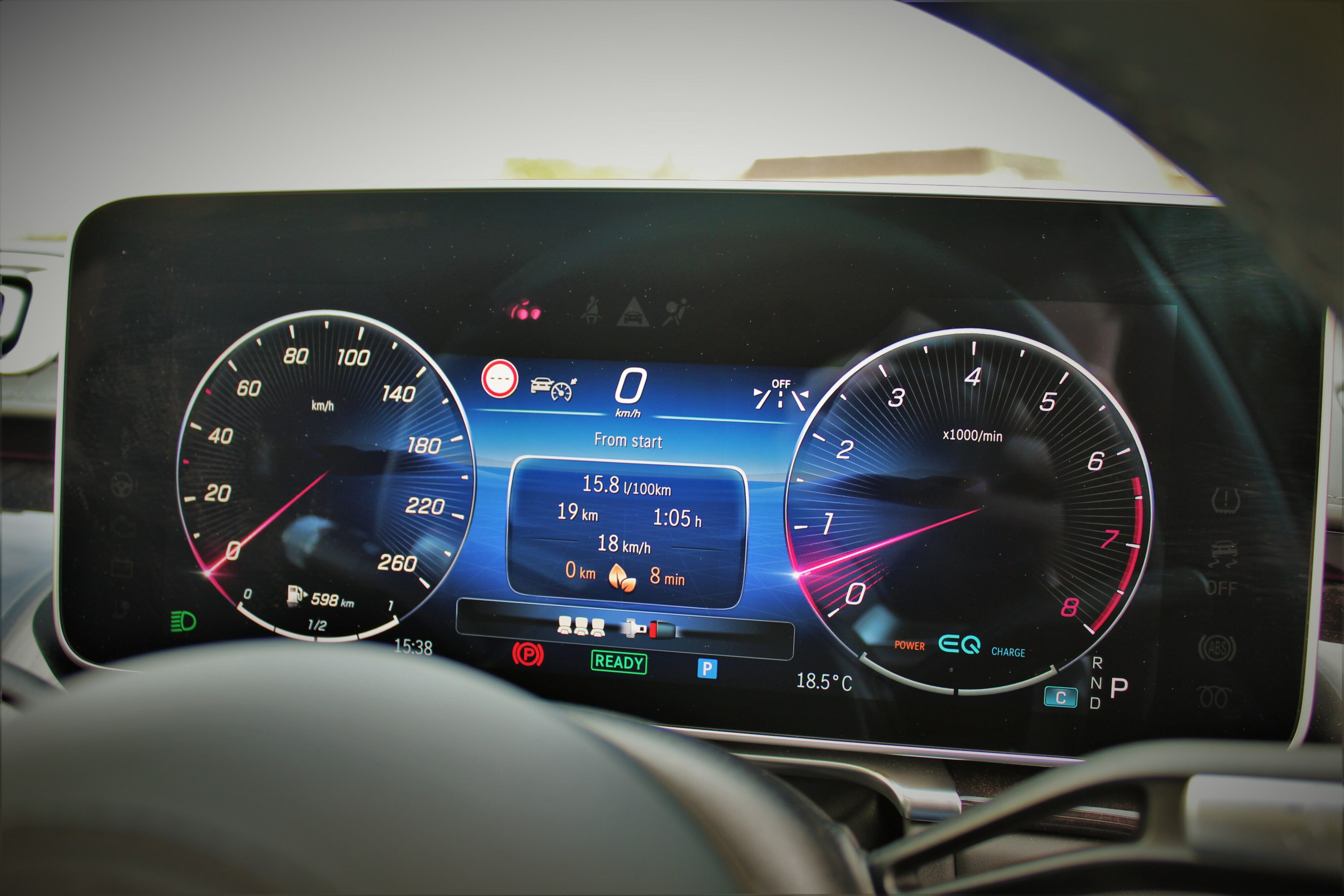 Another swish element is the S-Class 3D Driver Display. Rather than a conventional digital instrument cluster, the S-Class goes multi-dimensional by giving the driver a 3D display which gives so much depth and other image trickery, that it's like wearing a pair of 3D glasses. The best way to appreciate the 3D-ness is to select the sat nav as your preferred screen.
The Burmester Sound System also deserves to be mentioned. The crystal-clear symphonic bliss emitting from each speaker was nigh on perfect. Honestly, Wagner's Prelude to Act III from Lohengrin sounded so good. Yes, I love classical and Wagner was the obvious choice for testing this Germanic glider.
Press the starter button, and that electrically boosted six pot awakens. Not with the sound of booming thunder, but with a very subtle and dignified purr. This is how a luxury car at this end of the spectrum should sound, almost not hearing the engine is paramount.
Moving off and the S450 soothes your fevered brow. Sinking back into those incredibly sumptuous leather chairs, complete with head cushions just like a flight to Singapore, apply the merest suggestion of throttle, and the wafting begins.
First thing you notice is the ride, which is on another planet in terms of comfort. The AIRMATIC adaptive suspension quite literally soaks up all the pothole ravaged roads of Christchurch to no end. When said roads come to an end and you have to go back from whence you came, this luxury leviathan is a doddle to maneuver. This is down to the combo of four-wheel-drive and four-wheel steering, meaning your turning circle is borderline hatchback in terms of size.
Approaching a set of traffic lights, the car's traffic camera kicks in and gives you a panoramic view of crossing traffic and pedestrians, this gives you a clear indication of when said light goes green. The adaptive cruise control when activated will also slow the car down for tight corners automatically.
At 2,207kg, the S450 is heavy, and certainly feels it at first. That said, once you start to make progress, it sort of goes all Jenny Craig on you, feeling lighter and more agile than you would otherwise expect. There are multiple drive modes, even Sport Plus, which is kind of ironic in a luxury car like this. Switching through the modes is done via the touch buttons beneath that gargantuan infotainment screen, however I would prefer if they kept them on the steering wheel like others in the range.
In Sport or Sport Plus, that adaptive AIRMATIC suspension firms up a tad and lo and behold, the cruise liner becomes a speed boat. I kid you not, when you give some welly, the S450 wakes up and surges forward, not rapidly so, for that simply isn't done in a car like this. Think of it more as a dignified push, as if the chauffer asks you "Faster Sir?" and then after the briefest of pauses, you ride those 500Nm in brisk succession.
Around corners, the S-Class is a delight. Despite its weight, it handles the bendy bits very well and the steering is nicely weighted giving you clear feedback to what the car is up to. At this point I have to mention that ride again, which manages to be delightfully soft on the straight, yet manages to firm up in the twisty stuff.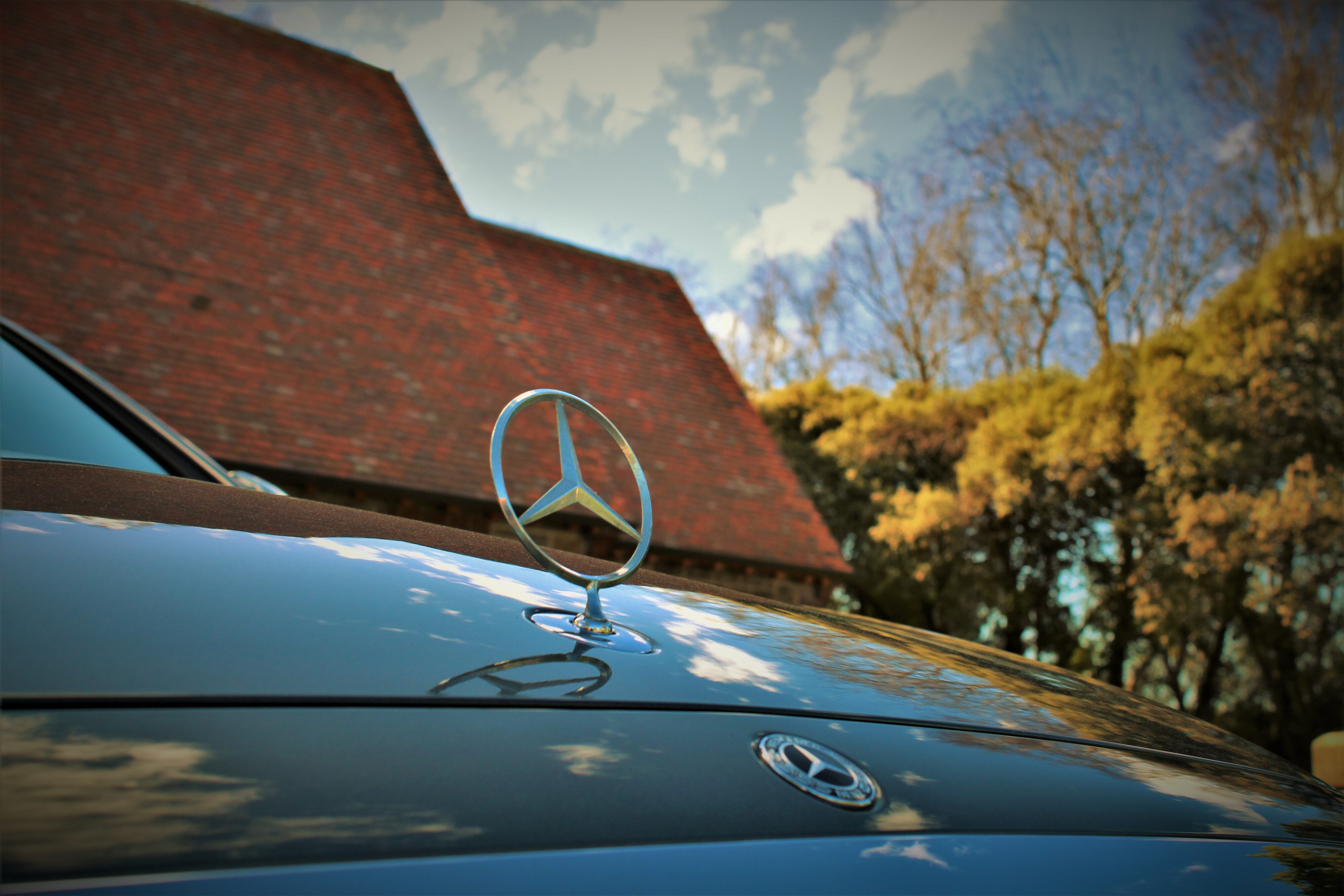 At a 100km/h cruise, the S450 goes full A380 business class in terms of refinement and quiet. Tyre roar is pretty much non-existent and so is outside road noise. You could have a long conversation in only a whisper and hear what the other person says quite clearly. A drive to Queenstown and back would be all too easy for the S450. Flicking into ECO mode also means said drive will be a relatively frugal one, with a combined fuel consumption of 8.2L/100km thanks to EQ boost which is amazing.
In conclusion, the seventh generation S-Class delivers. Whether you are a gadget freak, desire a truly classical luxury car, or just want the latest and greatest generation of a true automotive giant, you really can't go wrong.  The upcoming all-electric EQS may well hog some of the technological limelight, but the S-Class is still one of the most advanced cars in the world, and an utterly sublime continuation of a legend. How Mercedes will top this, I have no idea.
RATING: 9/10