The Renault Koleos. The resulting lovechild of the partnership, and now merging, of Renault and Nissan, is coming of age. While the earlier versions came short of being a genuine threat to the established order of the mid-sized SUV segment, the completely refreshed Koleos of 2016 changed that.
While not without quirks and shortcomings, it was miles better than the model which preceded it and became quite popular with buyers wanting SUV-ness, but with a touch of Gallic quirkiness and charm. For 2021, the Koleos has been given some subtle automotive botox, a rethink when it comes to grunt, and a smattering of new kit.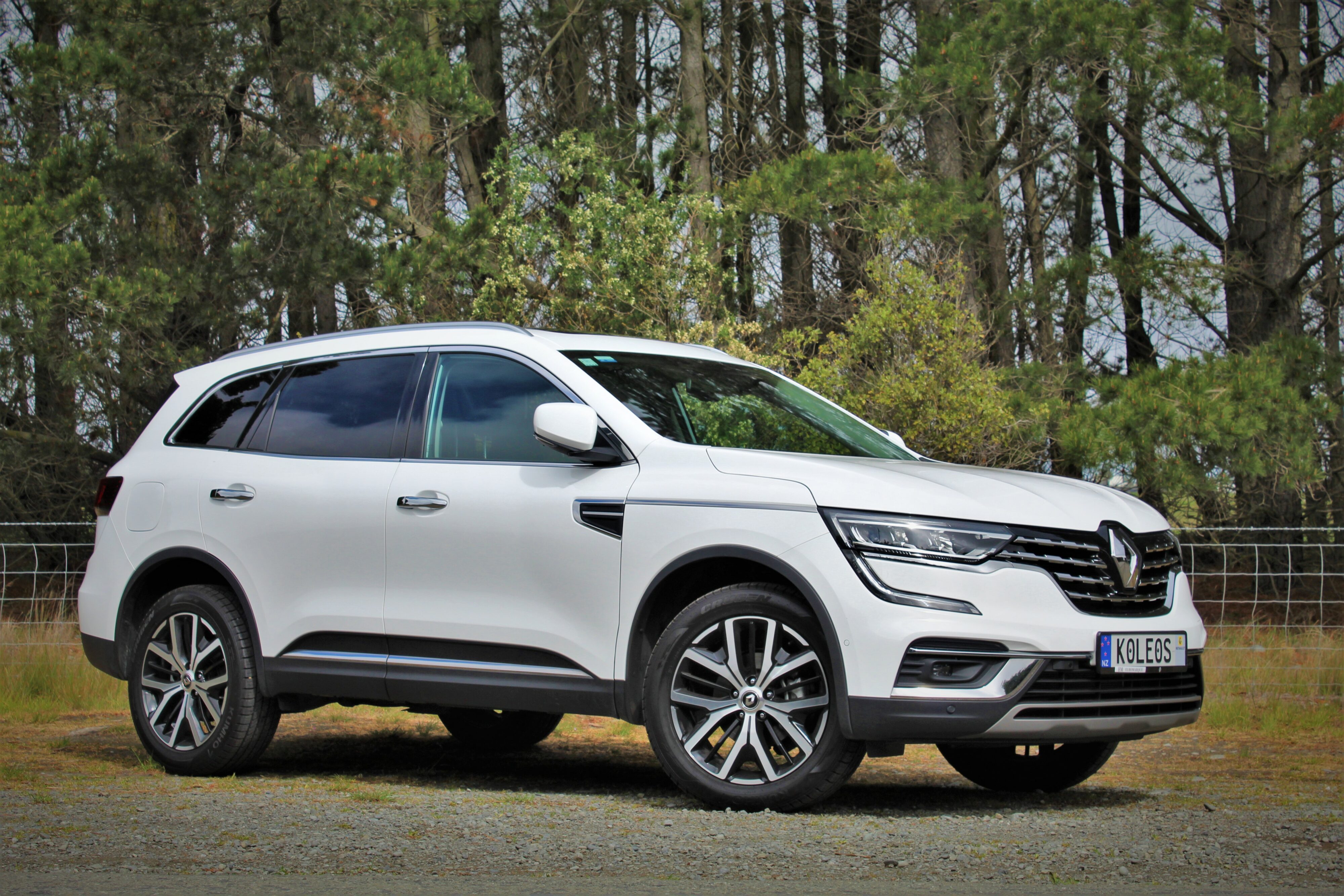 Underneath, the Koleos still shares its underpinnings with the outgoing Nissan X-Trail and is built in Korea. The range still consists of 2WD and 4WD variants with the Koleos Zen and Zen Sport kicking things off in 2WD at $40,990 plus ORC and $47,990 plus ORC respectively. My test car was the higher spec Koleos Intens which presented the start point in the 4WD stable at $52,990 plus ORC. The flagship Intens Sport tops things off at $57,990 plus ORC.
Regardless of which variant you opt for, petrol is the only form of propulsion as Renault have discontinued the option of Koleos with a diesel engine. All models get the same 2.5L four-cylinder petrol engine with 126kW and 226Nm of torque mated to Renault's X-Tronic CVT automatic transmission. Renault also claim a combined fuel consumption figure of 8.1L/100km.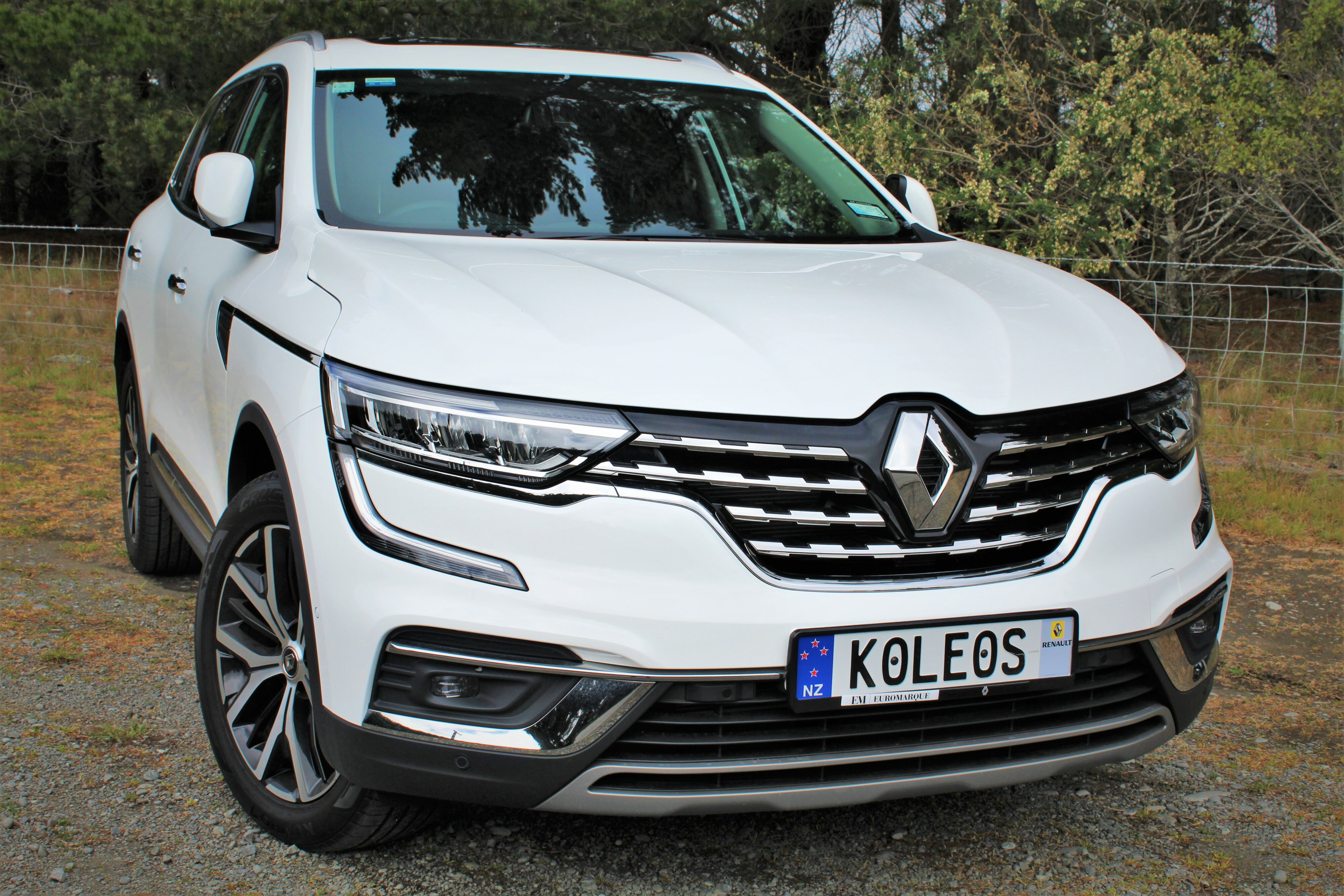 On the subject of looks, the Koleos certainly has a face which is uniquely its own and, in my view, its a good looking one. Although, its hard to see what changes have been made at first glance. Take another gander and you see the new chrome detailing, skid plates and new LED foglamps. My Intens also gets a set of tasty looking 19-inch alloys. At the rear you get a revised LED tail light cluster. All in all, the Koleos is still very much a looker.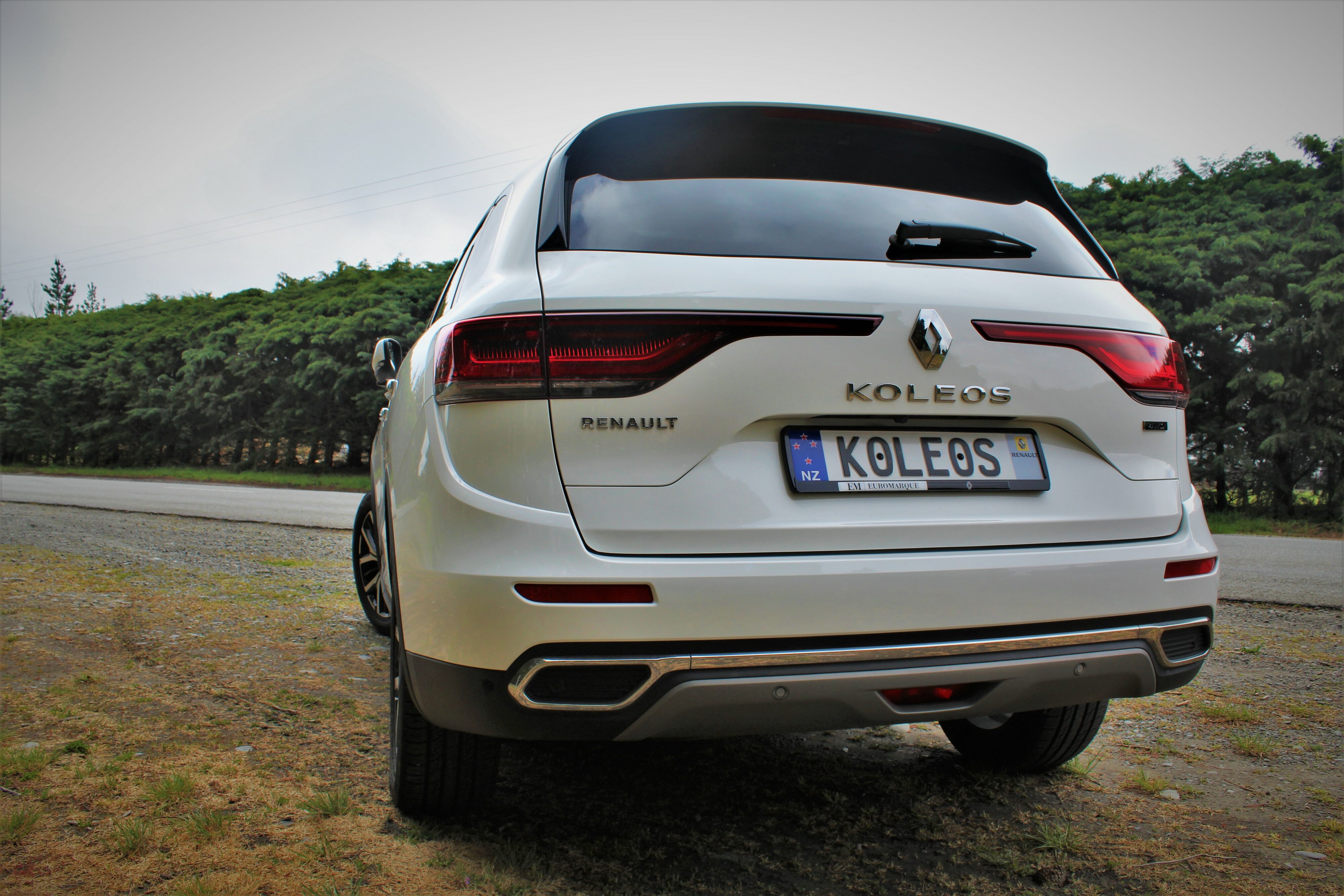 Open up and you notice new accents on the inside of each door, and some heavily revised quilited Nappa leather seats, of which are heated and now contain a three stage massage function, though the passengers will have to miss out as it's for the driver only.
While there is a distinct premium feeling in here, some of the hard-touch materials feel, well, hard to touch. Newbies to the Renault brand will take some getting used to how things are laid out in the new Koleos, but within minutes everything becomes very intuitive and easy to operate.
The 8.7-inch multimedia touch screen with all the fruit you would expect is quite responsive and quite clear and concise. The Intens gets other goodies like a power operated tailgate, panoramic sunroof, and a thumping BOSE stereo system.
The Koleos also gets a lot of on-board safety kit too, such as Lane Departure Warning, Blind Spot Warning, Automatic High/Low Beam Headlights, 360° Park Assist and Easy Park Assist. The latter of these being a form of self-parking system.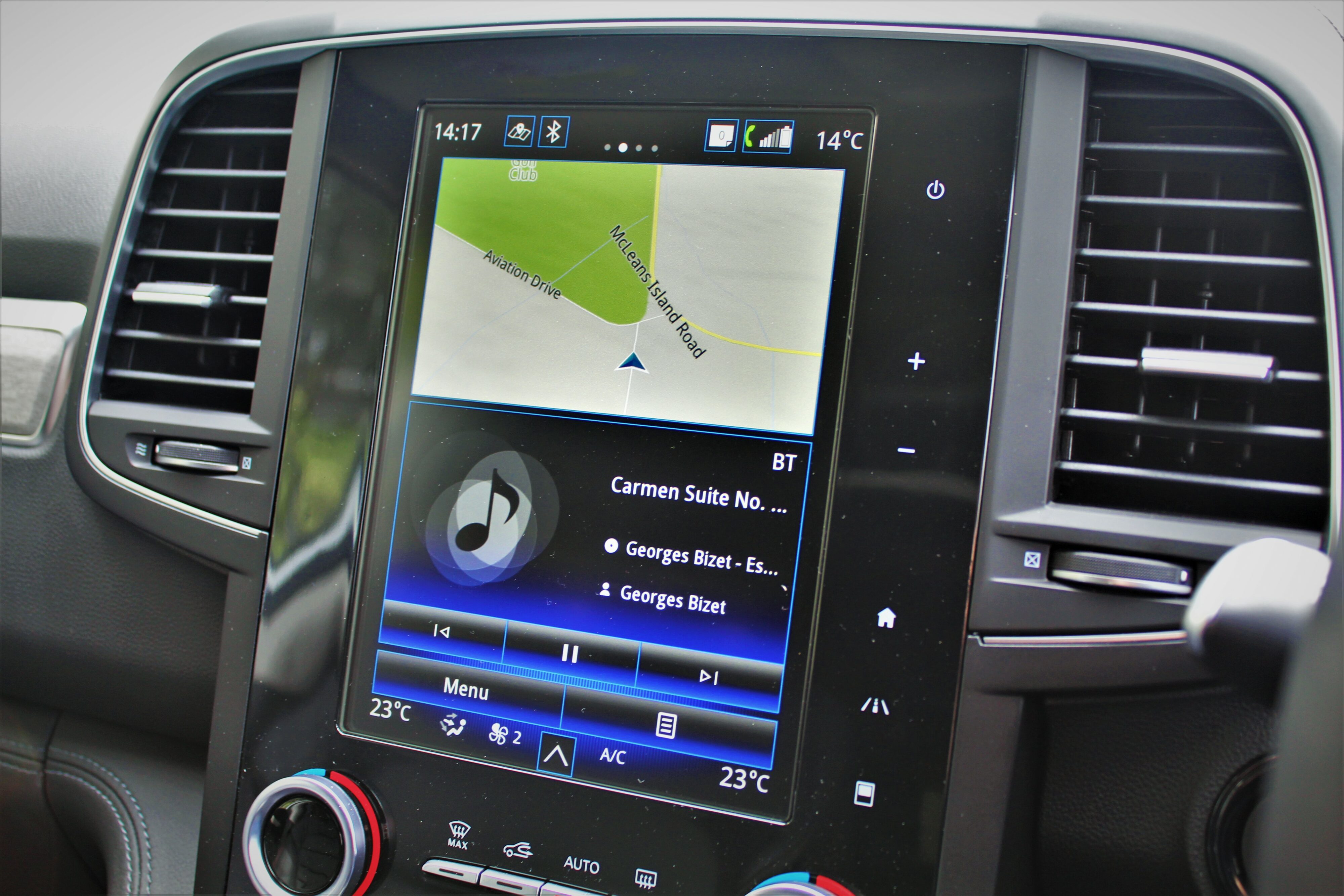 It is also very spacious in here, with plenty of room for front a rear passenger to get comfortable. It makes you wonder why a seven-seat option wasn't considered? Boot space is rated at 458L which is decent enough too.
On the move, the 2.5L four pot pulls well enough from around 1,500rpm right up to 4500rpm, though don't expect lightening acceleration. Delivery of those 226Nm is also quite linear and upshifts are relatively responsive too.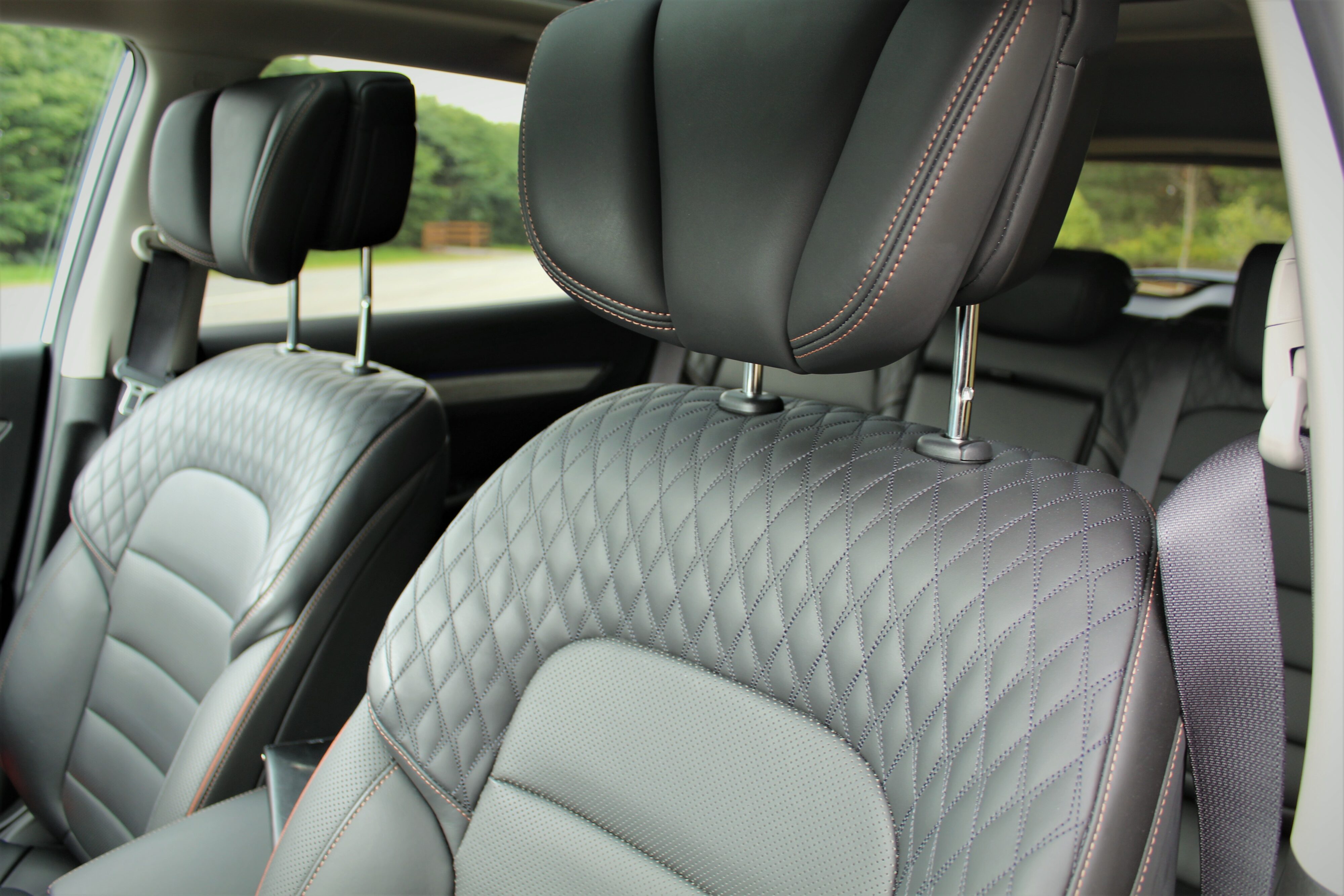 What is certain is just how delightful those quilted leather chairs are. They offer a good degree of support and with the massage function set just so, you can have some light back pummelling as you whoosh home.
When it comes to the subject of ride comfort, the Koleos has always been somewhat firmer than some in this class. Sadly, it is more of the same here, with even the smallest of bumps becoming noticeable. Don't think for a moment it is uncomfortable, its just not as supple as I otherwise would have liked.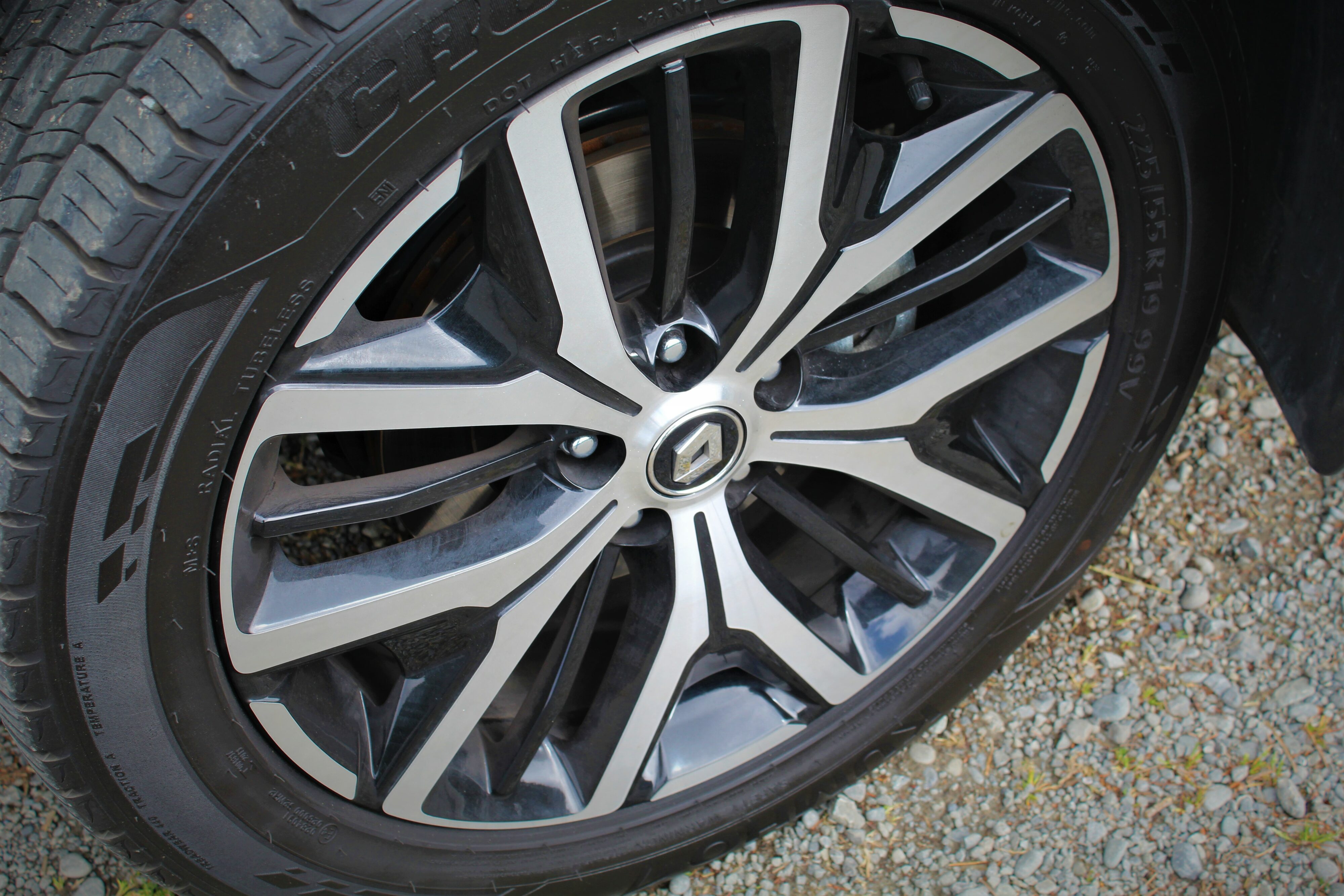 The Koleos claws back points when you show that handsome nose the way to SH1. On a motorway journey travelling between 80 and 100, the Koleos Intens offers a relaxing way to soak up the miles. You do have to retrain your brain to remember the cruise control on/off switch is located the cup holders, but that is all part of the French quirky charm, isn't it?
Handling wise, well once you leave the great wide open and onto some B-roads, the Koleos Intens is pretty decent. You can coax it into a long sweeping bend and it feels relatively solid. It also feels very easy to manoeuvre in tight spaces too.
With 190mm of ground clearance, the Koleos is one of the highest riding SUVs in the segment. It's All Mode 4×4-i system, Renault claim, constantly monitors acceleration, yaw motion and steering angle, evenly distributing torque from front to rear, depending on where it is needed most. While I can't imagine many Koleos buyers choosing the rough way home from work every day, its comforting to know you have that on tap.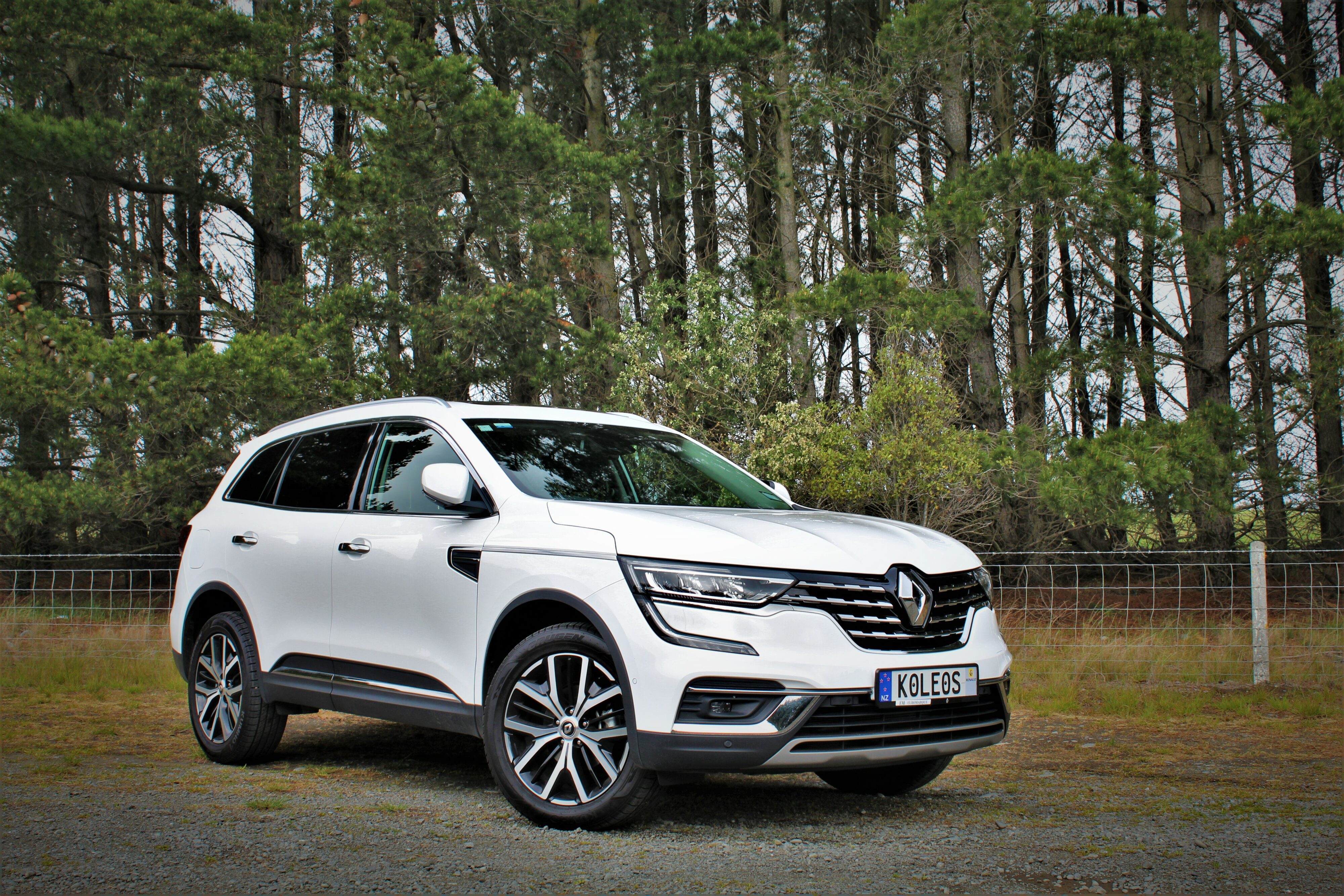 These tweaks to the new Koleos may be minor, but certainly welcome. The new Renault Koleos improves on the formula well. Though a few niggles exist surrounding ergonomics and that slightly firm ride, the Koleos still has plenty going for it. It looks good, is well priced, gets plenty of kit and is quite practical too. Those with a penchant for with an SUV with character will find plenty to like here.
RATING: 7/10