Just before Xmas we as a family managed to sneak away to the Kauri Coast NZ with the new 600 VW Grand California camper. It's the perfect size for a small family and I struggle to think of anything that it doesn't have in terms of either freedom camping or (as we did) residing for the weekend in a holiday park. Anyway, entertaining a family for anytime over an hour is difficult and although the spiritual Tane Mahuta is of interest to me, to a 10-year-old boy, it's just a big tree. So when VW NZ offered me their new California for the weekend, I opted to just have a few away days alone – or so I thought.
As it turned out, the California was unavailable and I was swapped into their Grand California 680, now that's what I call an upgrade. The 680 has all the mod cons of the 600, including two showers (one inside and one out), two stove cooker, fridge/freezer, external table and chairs, awning, heating, endless stowage places, solar panels, various colour ambient lighting, 4MOTION – do I need to go on.. BUT despite it being around 80mm longer, it only comes with one queen sized bed, so ideal for a couple, or in my case ONE.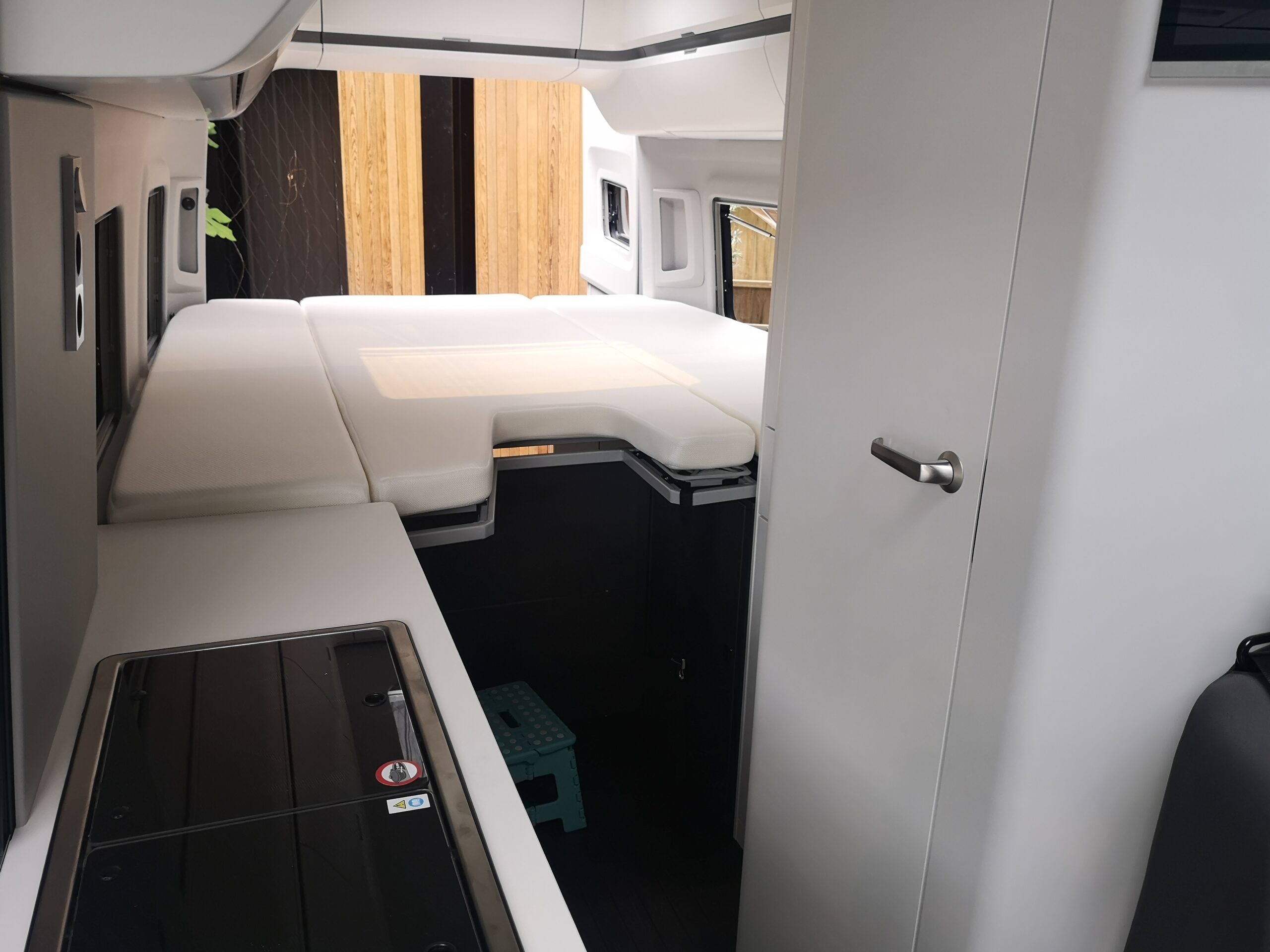 The plan was simple, book a campsite not too far away (in my case Sandspit), grab some essentials, bacon, coffee, (maybe a wine) and head away for a few days of silence and reflection and continue writing another book – solitary bliss.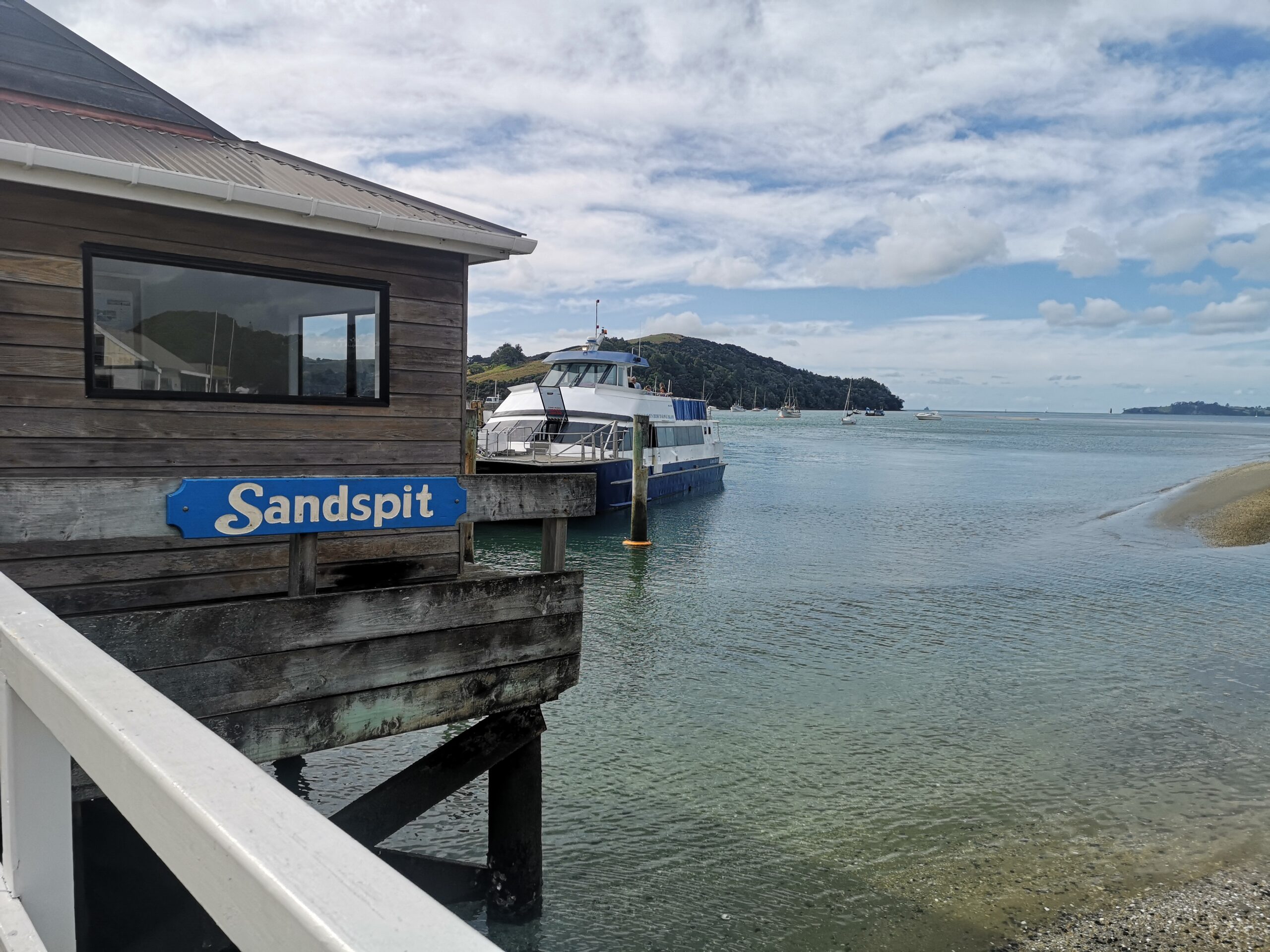 My first stumbling block came when my son arrived home from school on Friday afternoon and caught me stocking up the Grand Cali "I thought you had the smaller camper!" he exclaimed with a face of disappointment – he REALLY likes the Grand Cali. Now don't get me wrong, I love my family BUT I had the weekend all planned out in my mind… I emphasised the point that there would be no opportunity to play Fortnight, the weather was on the turn and there was only one bed, plus any other excuse I could muster… it worked, I got a kiss goodbye and I hit the road.
Admittedly, Albany to Sandspit is not exactly a big trek, however, I did opt to go the scenic route through Orewa which included some steepish hills around Wairewa. I'm more than aware that campers, hills and Friday night traffic are not the ultimate combo but the GC's 2L engine more than kept up with the flow, also, in terms of cornering, the 4MOTION and positive steering meant virtually no easing off the acceleration was required, it's an absolute breeze to drive, with the added simplicity of adaptive cruise control for the open roads.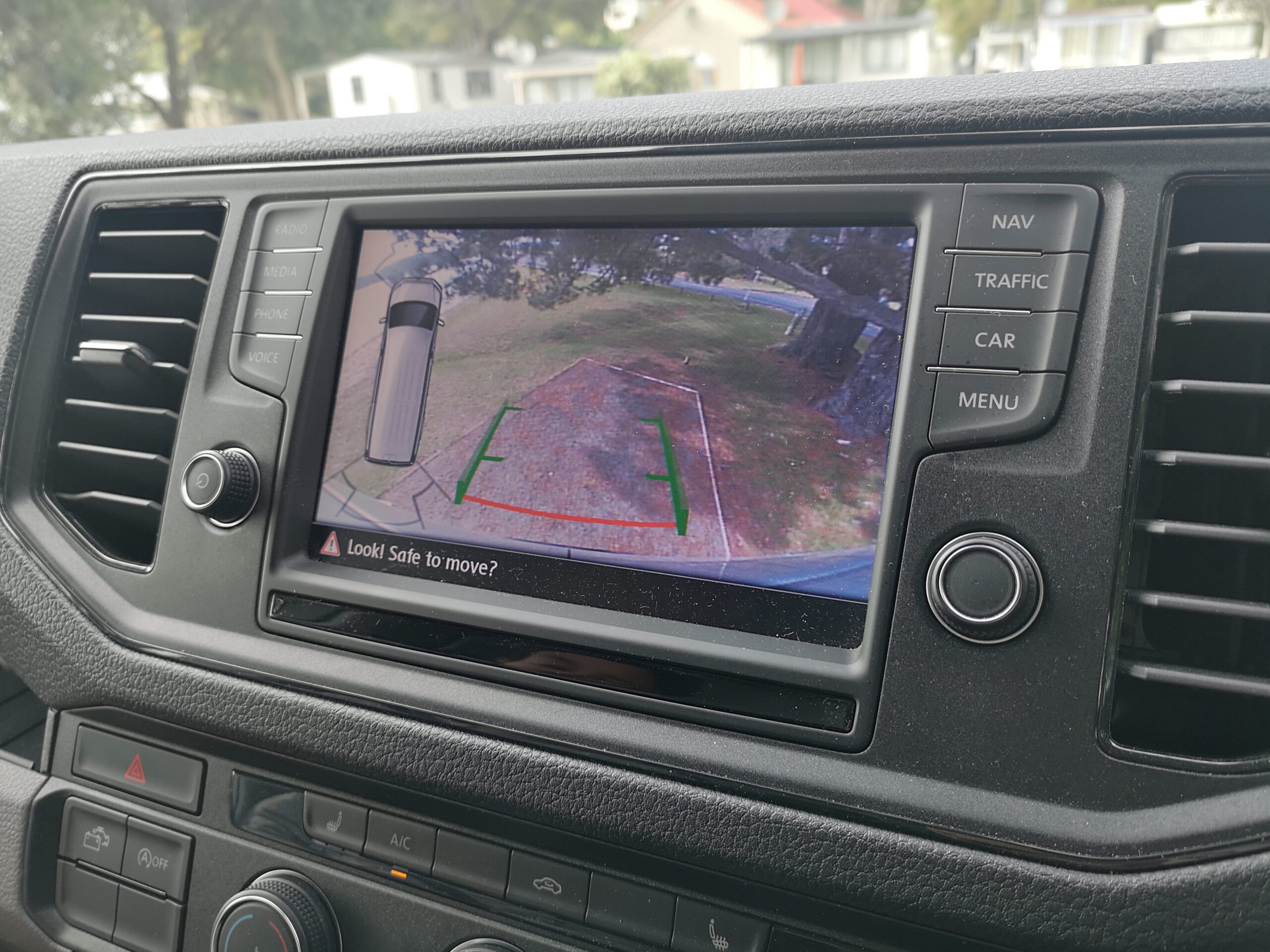 Arriving at the site and finding a spot next to the water, I plugged in to the mains power and set the master screen to Camping mode (which amongst other things, keeps the door step out and allows the doors to be locked at night without setting off the alarm). (I made the bed, ok I spread out the sleeping bag) and set up my JBL speaker to play MY playlist.
Dinner was next on my long list of things to do, and when I say dinner I mean that the Antipasto treats came out of the fridge, along with some Port Salut cheese, oh and a cheeky Shiraz – ah solo bliss. As the sun went down the soft blue glow of the GC's ambient cabin lighting took over, I nibbled and sipped til my heart's content before settling in to a dreamless slumber with, taking over all four corners of the big, comfortable queen sized bed.
I'm not sure what exact time I woke up, but it wasn't early. I put the kettle on the stove for a coffee (Jed's Bean Bags are awesome for camping) and set about making bacon and eggs for breakfast. The kitchen and two burner stove is spacious enough to prepare meals and there's a sink too (although I opted to use Spandspit's facilities for cleaning of dishes – and myself for that matter). There's a lovely bandstand that looks out across the Matakana river inlet complete with a wooden picnic table, a simply ideal spot for 'al fresco' dining, and I have to say there's something about having freshly brewed coffee and a cooked breakfast outdoors (and in silence) that's great for the soul. However, the morning sunrise had turned a little cloudy and unbeknown to me – storms were on the horizon.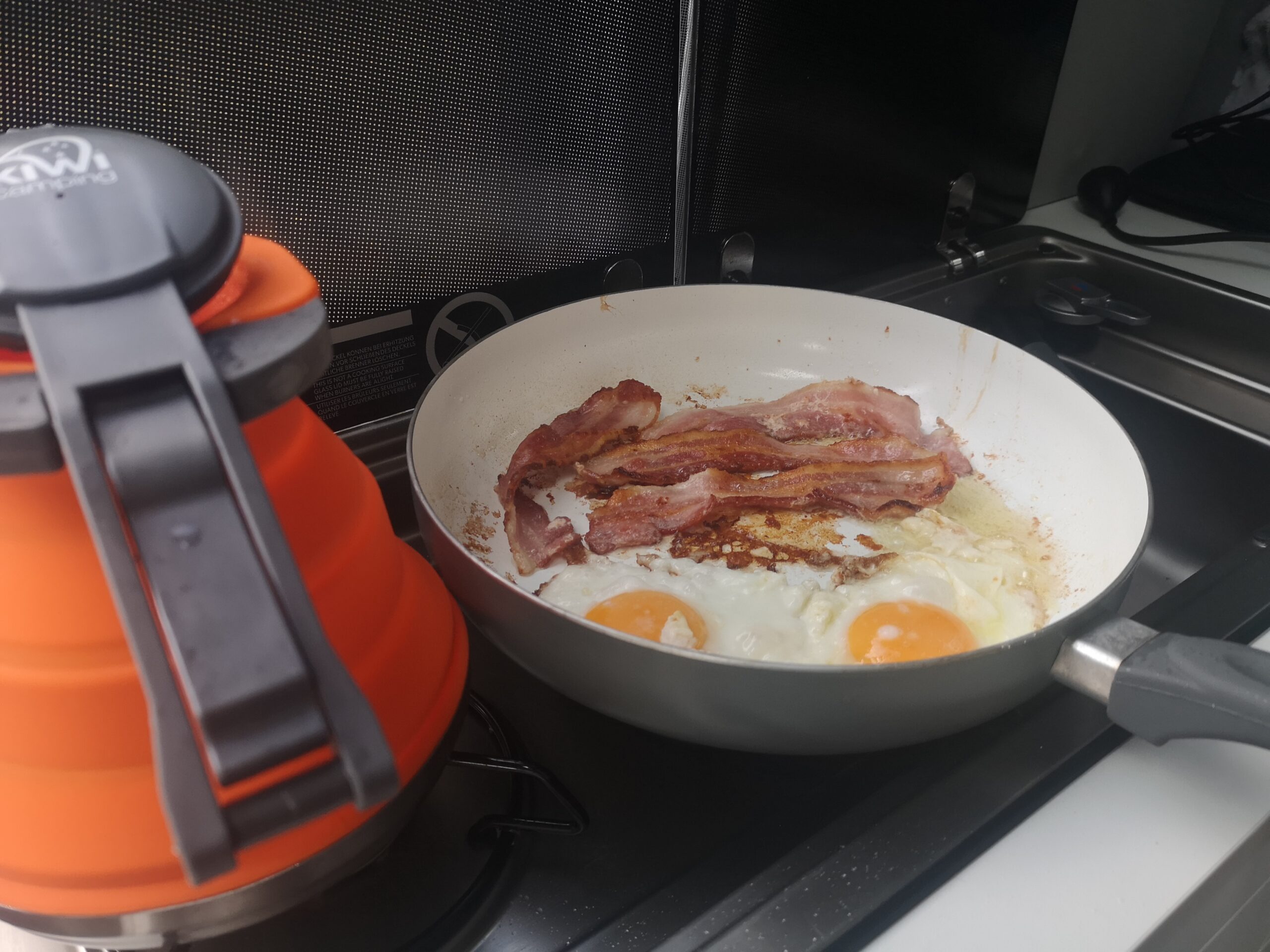 The issue with going to a resort so close to home is that others have the same idea, and in particular a friend of my son's. Behind my secluded back, arrangements had been made for my family to come and pay a visit and worse still, my son wanted to join both his friend there for the day and (horror of all horrors) join myself for the night ahead.
The silence became white noise as the family babble and niggly conversation (and views) took over. My quiet stay at the holiday park turned into a visit to Matakana market and the Auction Ninja activity centre. My pre-sorted menu became 'WHAT DO YOU WANT TO EAT THEN' and my solo inner calm turned back to fatherly concerns and stresses. To make matters worse, my beloved decided that since our son was more than happy to enjoy the VW Grand California sleepover experience, she would rish home for some well-deserved time to herself!
Alright, it wasn't as bad as all that, infact, the father/son bonding time was epic. We explored the park together, laughed, told stories, laughed, cooked together, laughed and he even learnt how to wash dishes. Sure I wanted some time alone but it was better to share the experience and I'm sure I'll have more free time if he ever leaves home – won't I?
We, as a family, all got to enjoy our second experience with the Volkswagen Grand California but for different reasons. Both alone or with others the big camper easily accommodated all manner of experiences and needs, plus it must be impressive if it drags my son away from Fortnight. Sure I didn't get the weekend away alone that I originally hoped for but the wife did, so that's ok – right?