ŠKODA AUTO is expanding its vRS family to include another all-electric model – the ENYAQ iV vRS. Just like the ENYAQ COUPÉ iV vRS, the Czech carmaker has opted for two motors with a total system output of 299 PS (220 kW) and all-wheel drive for the top version of the SUV. Thanks to an exceptional drag coefficient of cw 0.265, the ENYAQ iV vRS has a range of over 500 kilometres in the WLTP cycle.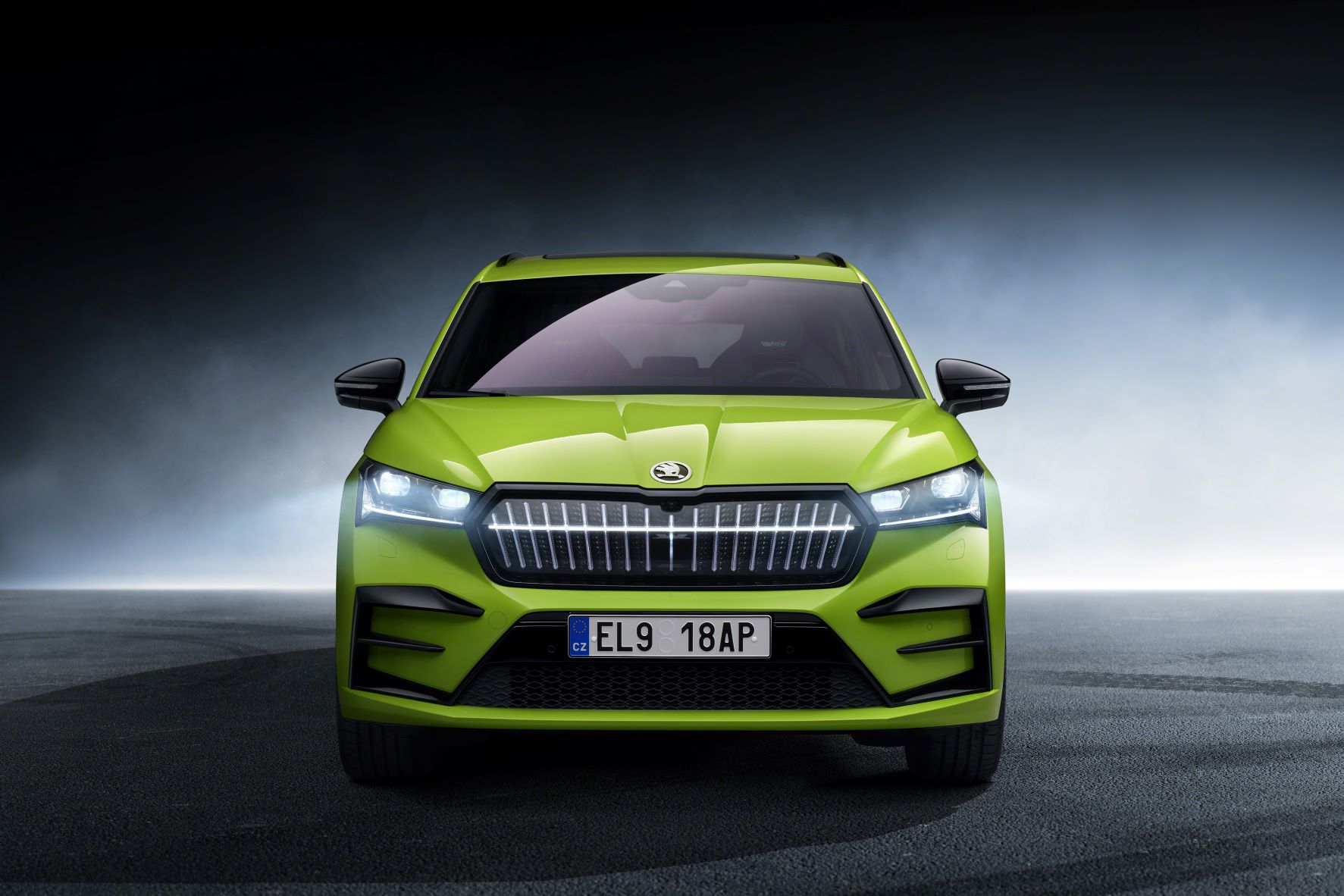 A new addition to ŠKODA's range: The Czech car manufacturer's sporty vRS line-up has been expanded to include a second all-electric model – the new ENYAQ iV vRS. The SUV features all‑wheel drive and two electric motors with a system output of 220 kW as does the ENYAQ COUPÉ iV vRS. This makes the two vRS versions of the ENYAQ iV family the most powerful vehicles in ŠKODA's portfolio.
The ENYAQ iV family is based on the Volkswagen Group's Modular Electrification Toolkit (MEB) and rolls off the production line at ŠKODA's main plant in Mladá Boleslav. The ENYAQ iV and ENYAQ COUPÉ iV are the only MEB models to be manufactured in Europe outside Germany. ŠKODA AUTO has announced that in the coming days, the 100,000th car from the ENYAQ iV family will roll off the production line. This figure includes both the ENYAQ iV SUV and the ENYAQ COUPÉ iV series in all their respective variants, such as the sporty vRS and SportLine versions. Alongside all-electric models, the car manufacturer also offers customers a ŠKODA iV ecosystem, which includes wallboxes for convenient at-home charging and the POWERPASS, a charging card that can be used throughout Europe.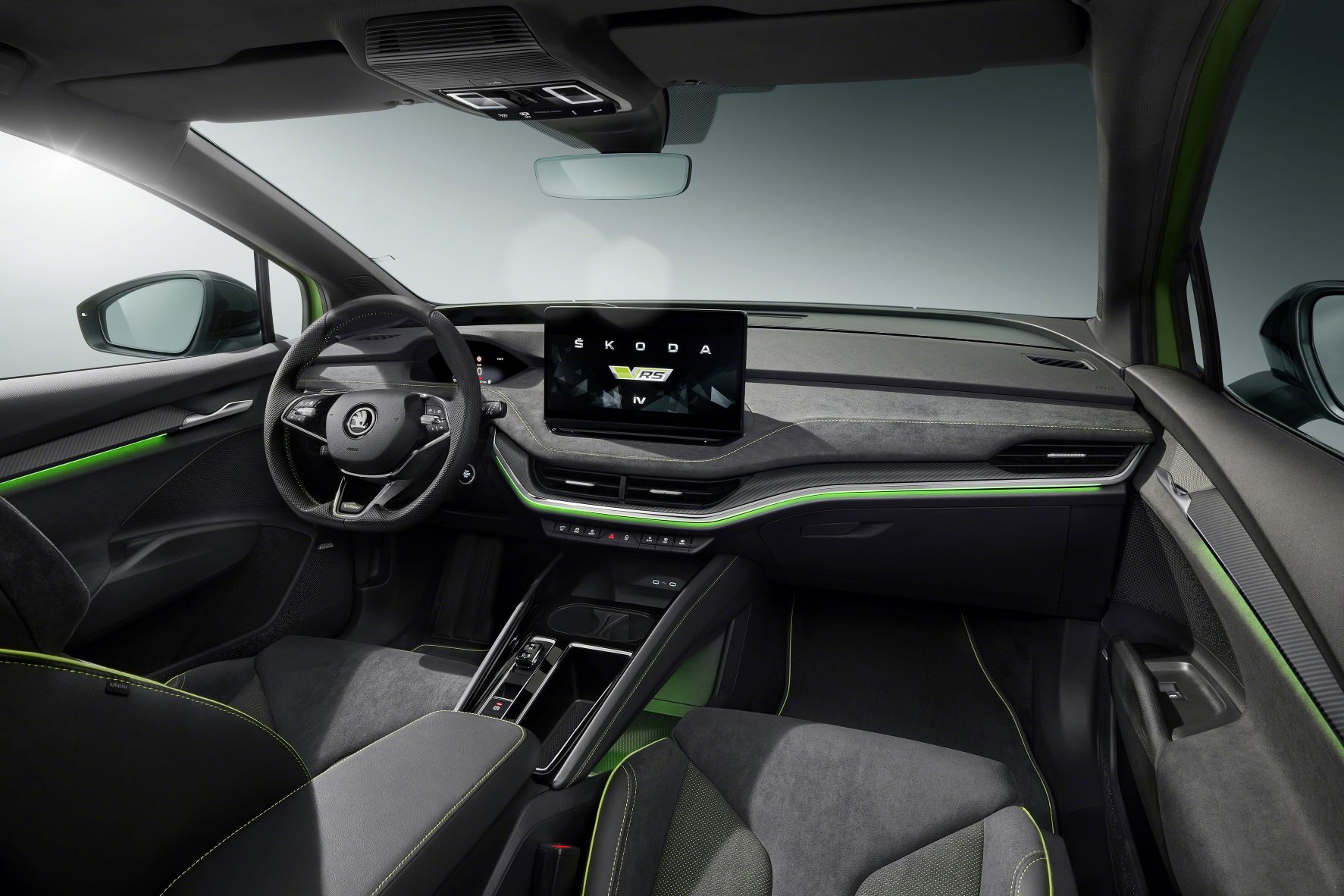 The ENYAQ iV vRS has a dynamic appearance, with sports suspension as standard, large 20- or 21-inch wheels and distinctive vRS features, to make it instantly recognisable as a vRS model. With a top speed of 180 km/h, it is 20 km/h faster than the other ENYAQ iV models, as is the coupé variant.
Locally emission-free, the vehicle sprints from 0 to 62 mph in 6.5 seconds and boasts a maximum torque of 460 Nm, which is available from standstill, as is typical for an e-vehicle. Its 82 kWh battery, high energy efficiency and drag coefficient of cw 0.265 give the model a maximum range of over 500 kilometres in the WLTP cycle. Thanks to a maximum charging power of 135 kW, the ENYAQ iV vRS's lithium-ion high-voltage battery can be charged from 10% to 80% in just 36 minutes at fast-charging stations.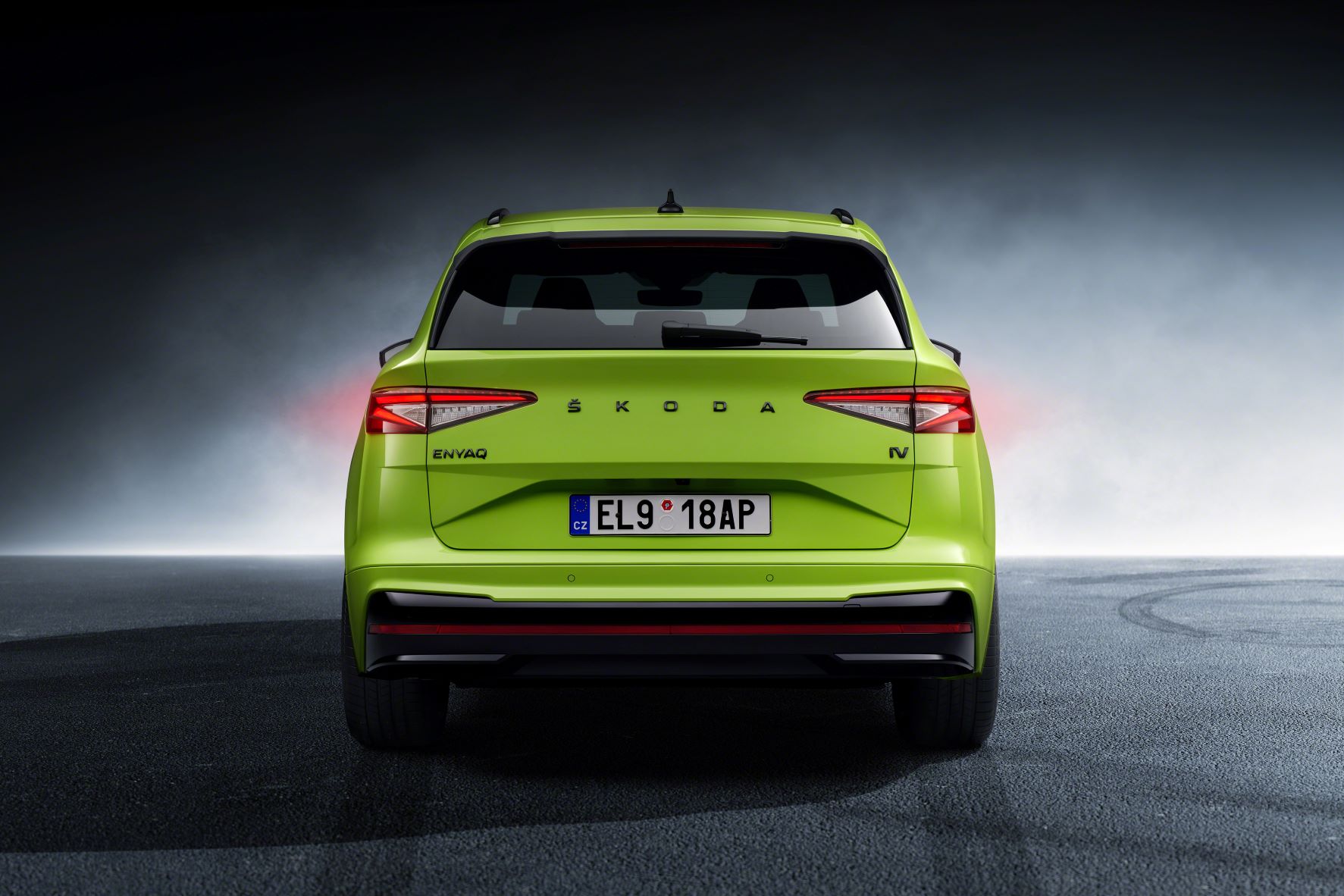 We'll be keeping an eye out for this one, that's for sure!