With the official launch of the new, fully electric, seven-seat EV9 SUV only a matter of weeks away, Kia has taken the opportunity to reveal key details of the impressive new model.
"The all-new Kia EV9 SUV is big, bold and exciting and will offer Kiwi's a genuine option to embrace emissions-free mobility with the ability to transport as many as seven people," said Managing Director of Kia New Zealand, Todd McDonald.
"It has been designed and built according to Kia's 'rock solid geometry' design ethos, has incredible green credentials thanks to extensive use of eco materials and exemplary driving dynamics courtesy of an innovative Chassis Domain Control System.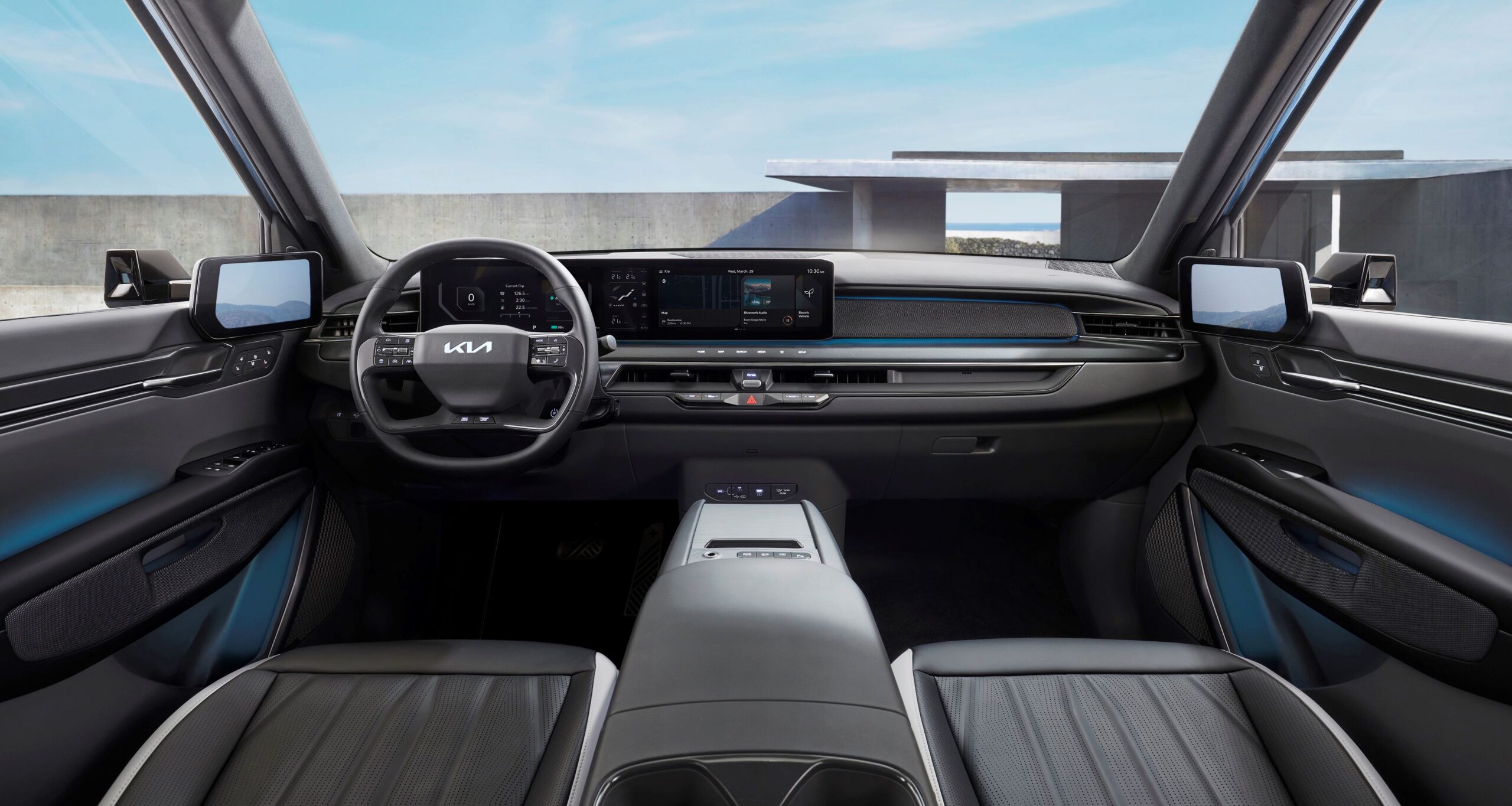 "It has attributes which deliver safety, comfort and style, as well as a suspension and handling tune that is unique to the New Zealand and Australian markets.
"The Kia EV9 will also be a statement-making addition to an environmentally oriented family or sustainability considerate business who never want to visit a fuel bowser again."
The EV9 will be available in New Zealand in three different trim levels, consisting of Light Rear-Wheel Drive Standard Range, Earth All-Wheel Drive Long Range and GT-Line All-Wheel Drive Long Range.
Pricing for the new model starts at $105,990* for the Light RWD SR with a 76.1kWh Lithium-Ion battery.
Key specification found on the Light RWD SR includes a range of active and passive safety features, a wide array of airbag protection throughout the vehicle, LED lighting, heated front seats and steering wheel as well as a 12.3-inch TFT LCD infotainment display with integrated 12.3-inch TFT LCD cluster and 12.3-inch display.
A larger 99.8kWh Lithium-Ion battery complemented by enhanced levels of technology, specification and aesthetic differentiators, features in the Earth AWD LR and GT-Line AWD LR, which are available from $115,990* and $134,990* respectively.
More extensive details regarding EV9 features and specifications, plus driving range and recharge times, will be announced closer to launch.
To coincide with the release of key information, a pre-production version of the new model will be available for a very short and limited viewing opportunity at select Kia dealerships until the end of the month before it departs for Australia.
Kia Dealership Address Dates
Botany Kia 350 Te Irirangi Drive, Botany August 23-24
Giltrap Kia 150 Wairau Road, Wairau Valley August 25-27
Pukekohe Kia 6 Svendsen Road, Pukekohe August 28-29
Waikato Kia 9 The Boulevard, Te Rapa Park August 30-31