Since 1972 the Mercedes S-Class or Sonderklasse (Special Class) has been just that, large, luxury sedans that sit at the pinnacle of the German brand in terms of prestige and refinement. But what happens when it's given an electric heart and handed over to their AMG performance division? Mercedes-Benz NZ let us find out.
The Mercedes-AMG EQS 53 4MATIC+ is the marque's first all-electric performance sedan and I have to say it's a statement. Mercedes has already grabbed the EV bull by the horns and offers a range of PHEVs and BEV in all manner of shapes and sizes, but this model outshines them all.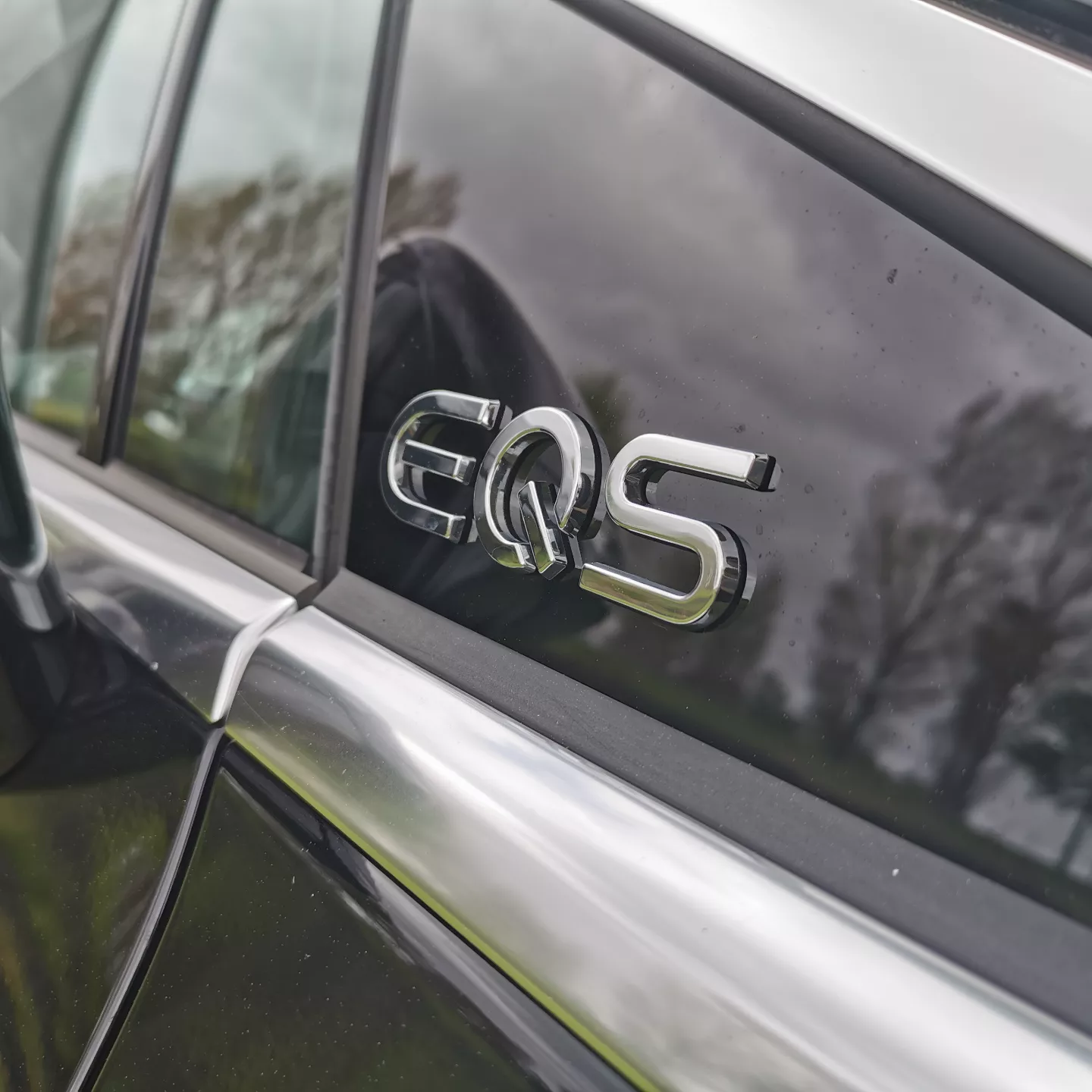 We understand that there's a Benz-badged 450 S version on the horizon, but this all-new flagship performance-sedan has been launched wearing the coveted AMG 53 4MATIC+ moniker, that makes it ideal for those that are looking for a mix of innovative and sporty electric mobility, that's enveloped in luxury and prestige – well sort of.
Behind it all, the new EQS combines the brand's EVA2 platform with AMG specific technologies. So it has an unmistakable AMG front end with 'Panamericana-style' grille including hot stamped vertical chrome struts and a Merecdes family A-wing design for the front apron that has active aerodynamic elements to ensure efficient airflow over the 5.2m long sedan.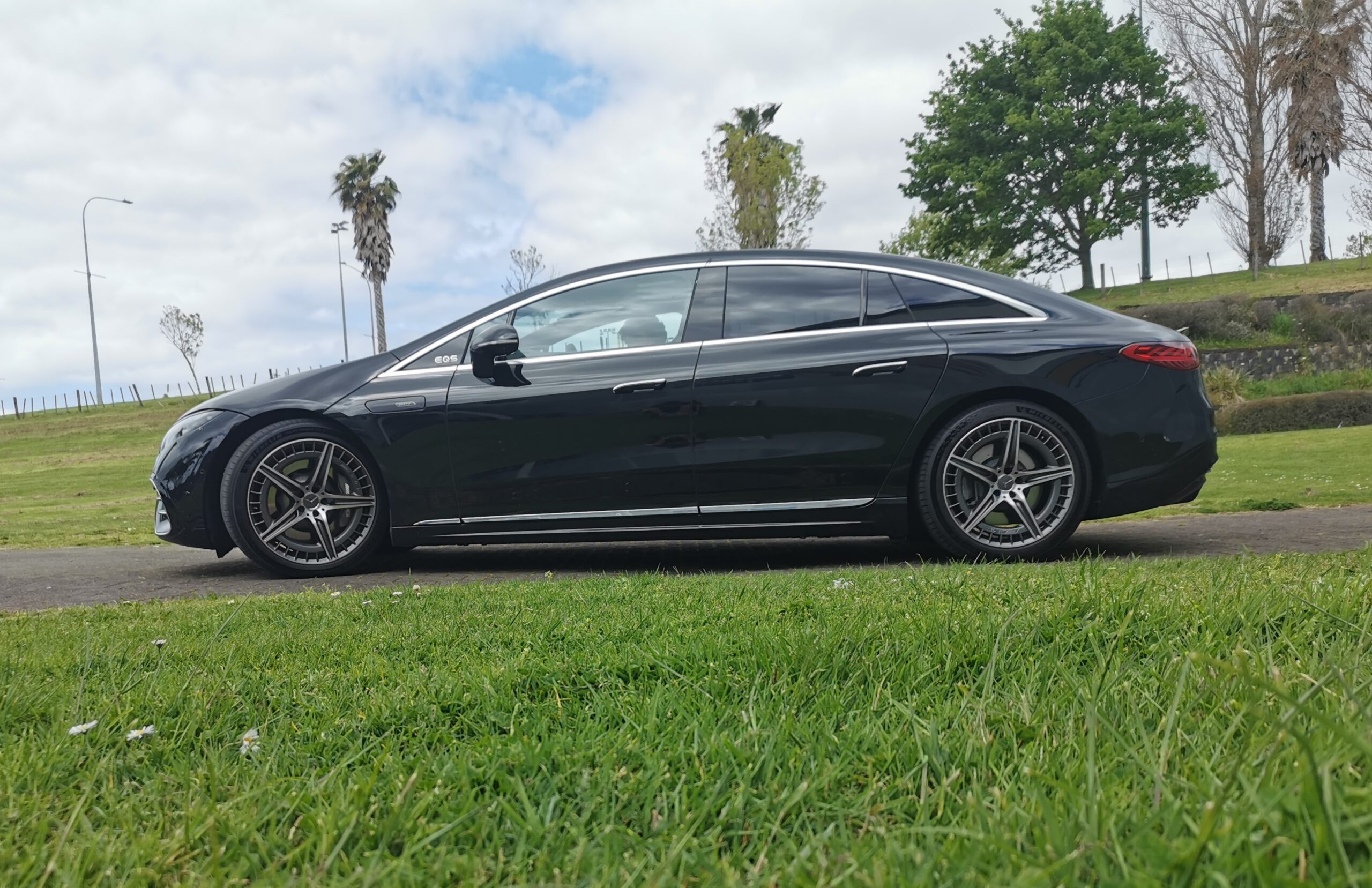 Unlike some other EV's, there's no 'frunk' or extra storage in the space where the engine would be, in fact owners of the EQS are not encouraged to open the bonnet at all, with washer fluids only able to be topped up via a convenient flap on the front wing.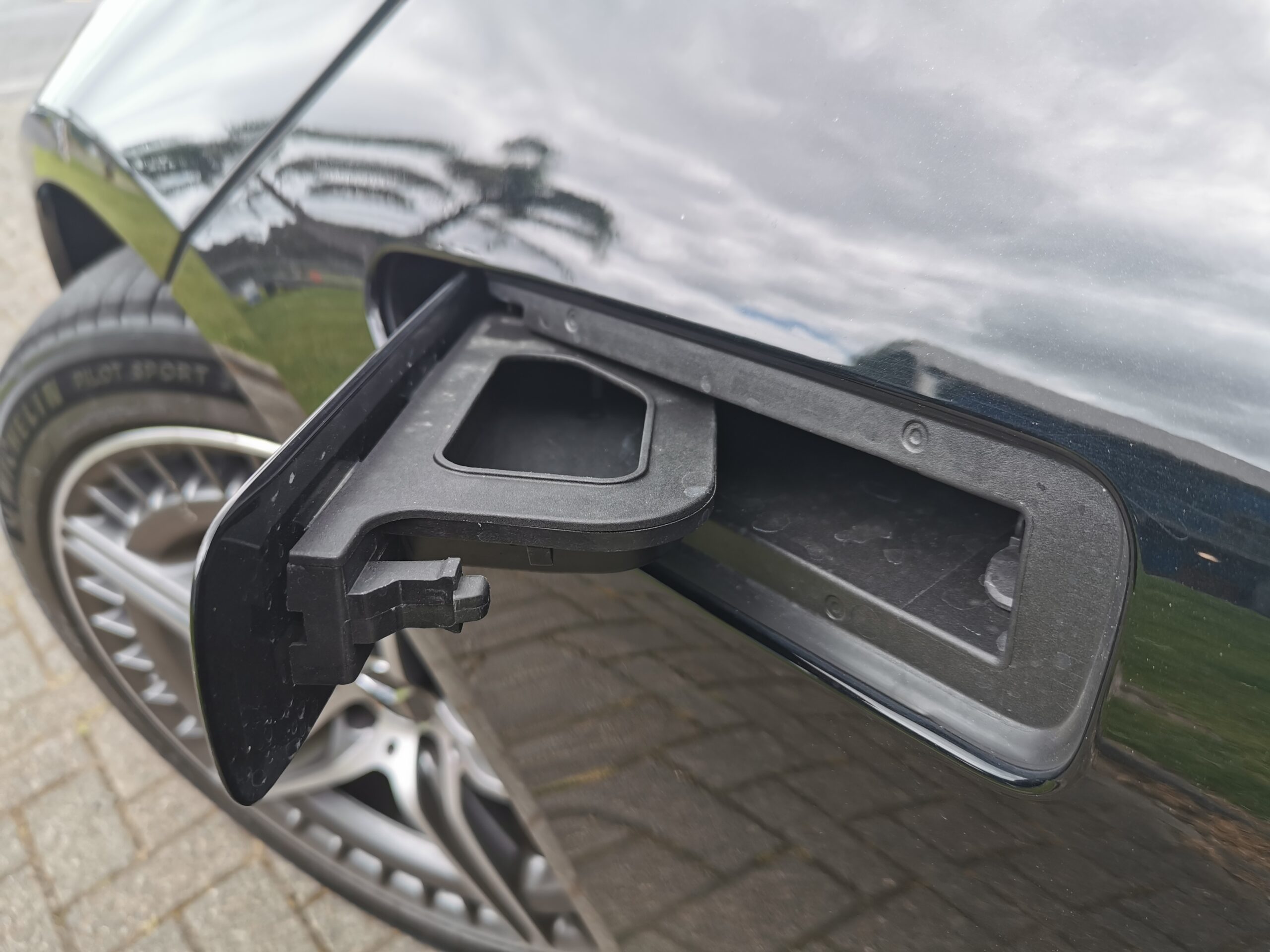 Amongst other design features, the EQS's profile showcases an acutely sloping A-pillar that the driver and ftont passenger should be wary of and in my case, very sleek looking and wind tested 21-inch AMG cross-spoke light-alloy wheels.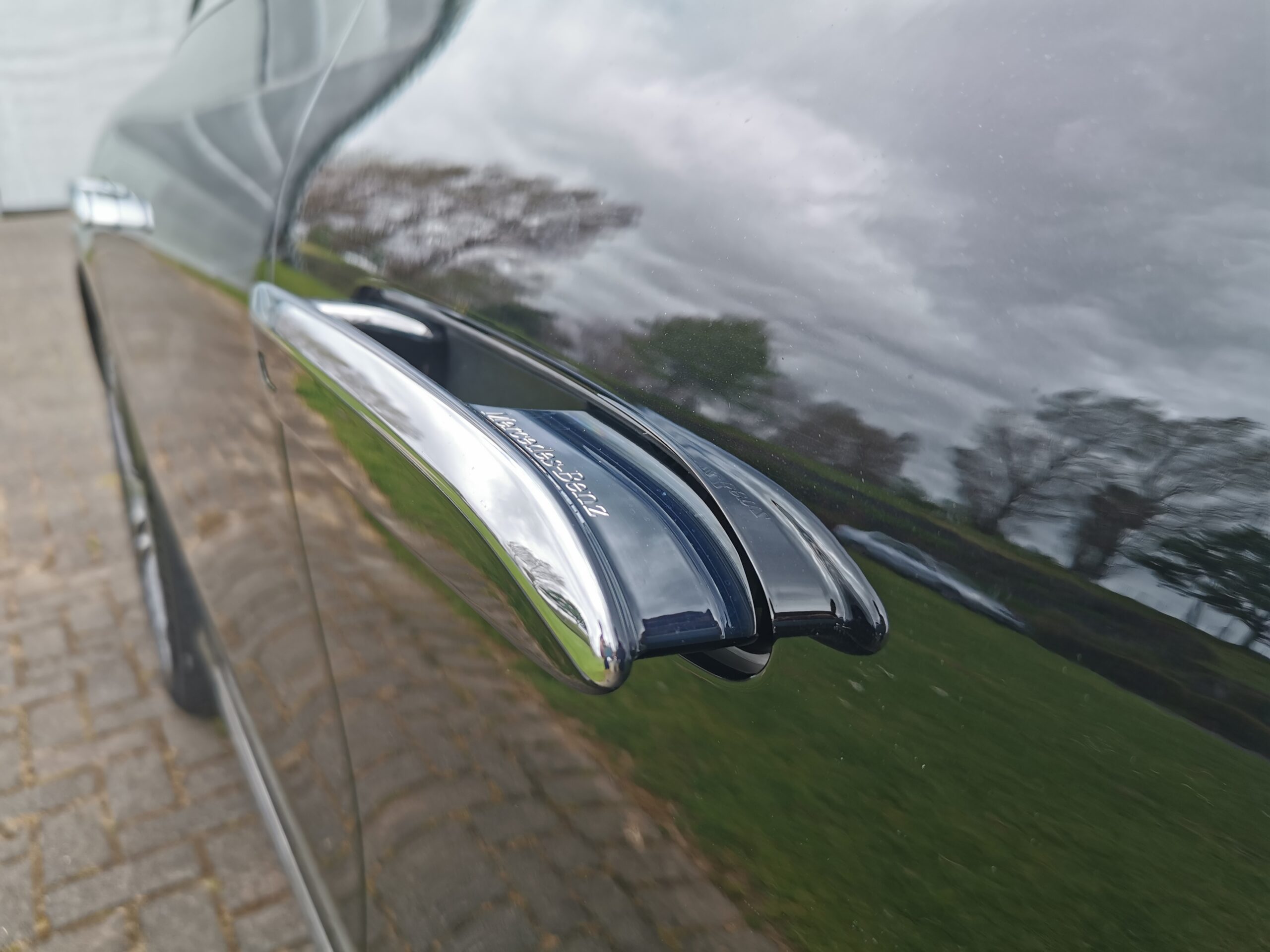 The rear features a six-fin aerodynamically optimised diffuser and an AMG specific rear spoiler which reduces lift without creating drag (it's 0.23cd – lower than a golf ball). The LED taillights have a 3D helix design with full width light band and behind it, 610L of luggage space, more than many SUVs.
Step inside and the 1.4m 'Hyperscreen' is impossible to miss. In reality it is three separate screens housed behind a single panel of glass that impressively spans the entire dashboard. Using OLED technology and haptic feedback, it showcases the latest in their MBUX infotainment system, with a new 'zero-layer' concept that displays each user's most commonly accessed functions reducing the need to 'menu dive'.
Along with touch and voice activation, there are also corresponding buttons and dials on the AMG performance steering wheel and centre console for direct access and shortcuts to driving programs.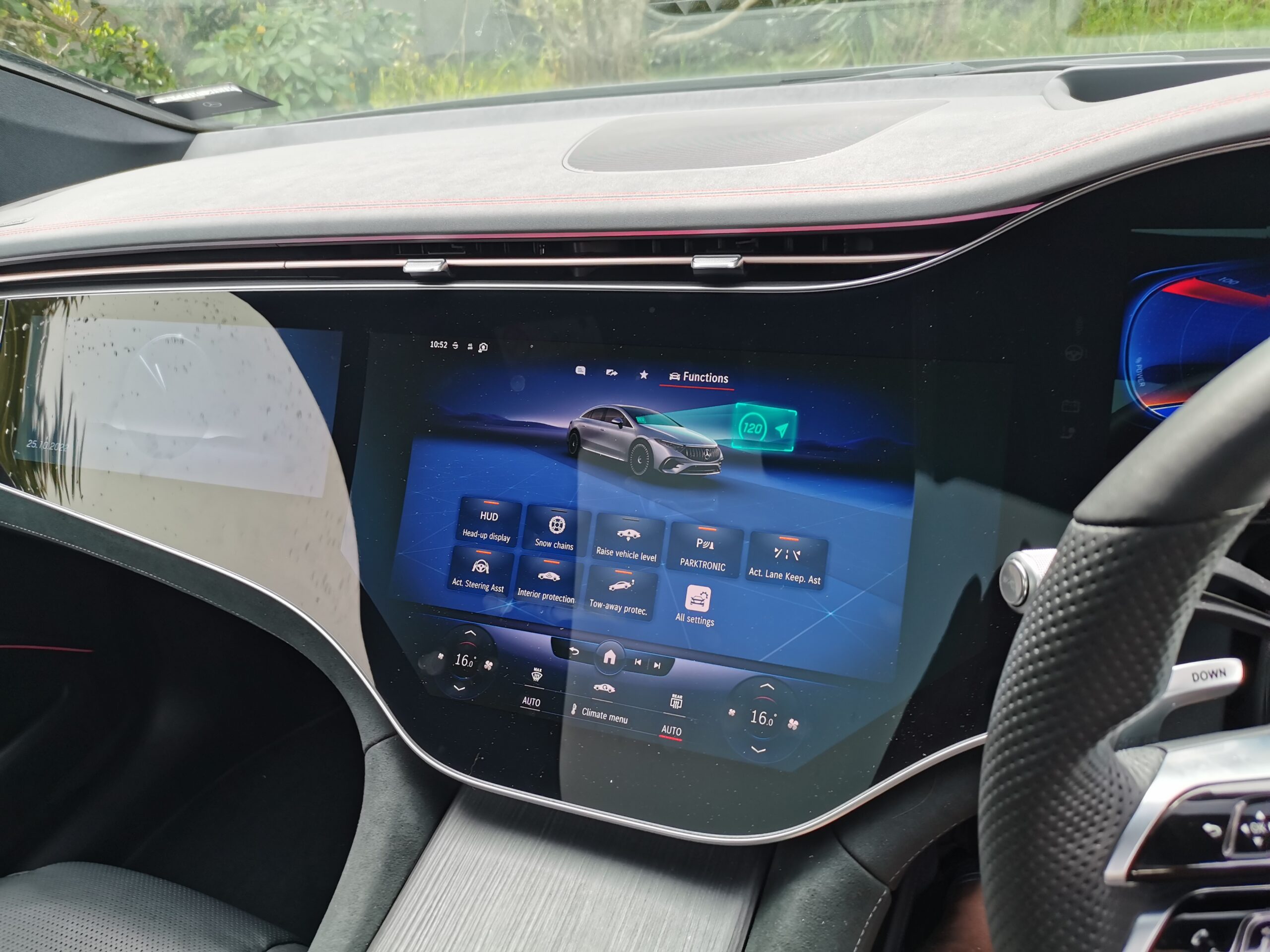 The spacious cabin's fit and finish offers sporty refinement with special AMG-detailed sports seats and premium materials, while the rear comfortably seats three with extensive shoulder and leg room.
To many carmakers performance comes from lightness, however, with a kerb weight of 2,580kg AMG has opted for the other route, more power. There are two AMG electric motors, one on the front axle and a six-phase motor on the rear which deliver a total system output of 484kW and 950Nm as standard and offer 0-100km/h in 3.8 seconds. For those that want more, there's an AMG+ package which will give you 560kW in 'race start' mode and 1020Nm of torque, getting you to 100km/h 0.4 seconds faster – my review model was 'standard' which to be honest, was more than sufficient.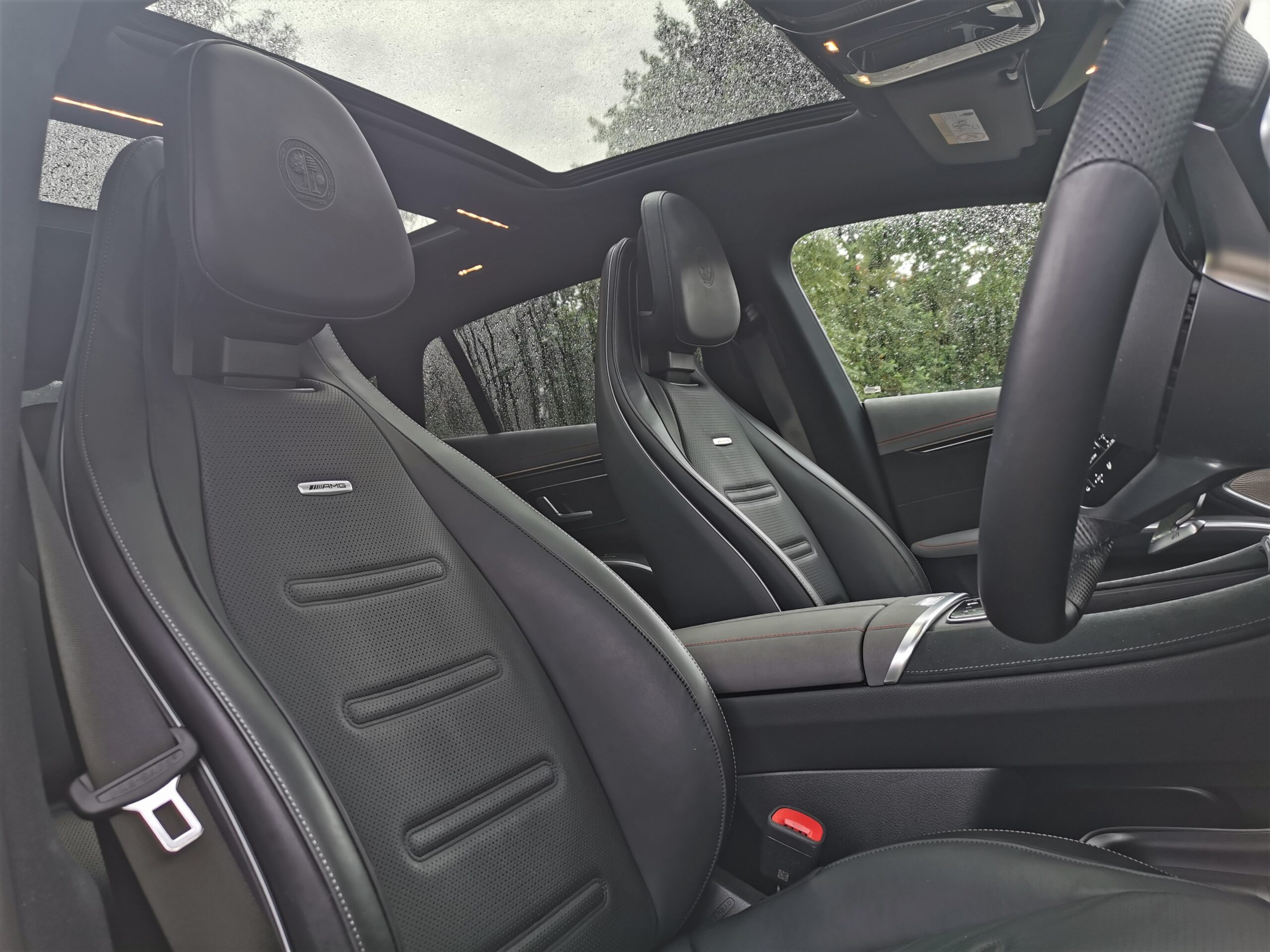 Under the cabin sits a Lithium-ion battery with a usable capacity of 107.8kWh that (thanks to its combined power consumption of 23kWh/100 km) gives a range of upto 587km. To bring both performance and efficiency to equally high levels, AMG has adapted the high voltage system and battery management system, it can DC fast charge at upto 200kW where 300km can be achieved in just 19 minutes. And for AC charging, up to 11kw is standard or up to 22kw is available upon request.
My week behind the week of this posh, performance sedan had me exploring all manner of Auckland and greater city roads and all the while being massaged by the clever and supportive seats. Around town the ride is firm, even in comfort (maybe a little too much so for a luxury sedan) but thanks to all wheel steering, it navigated the inner streets like a small hatch back (well almost).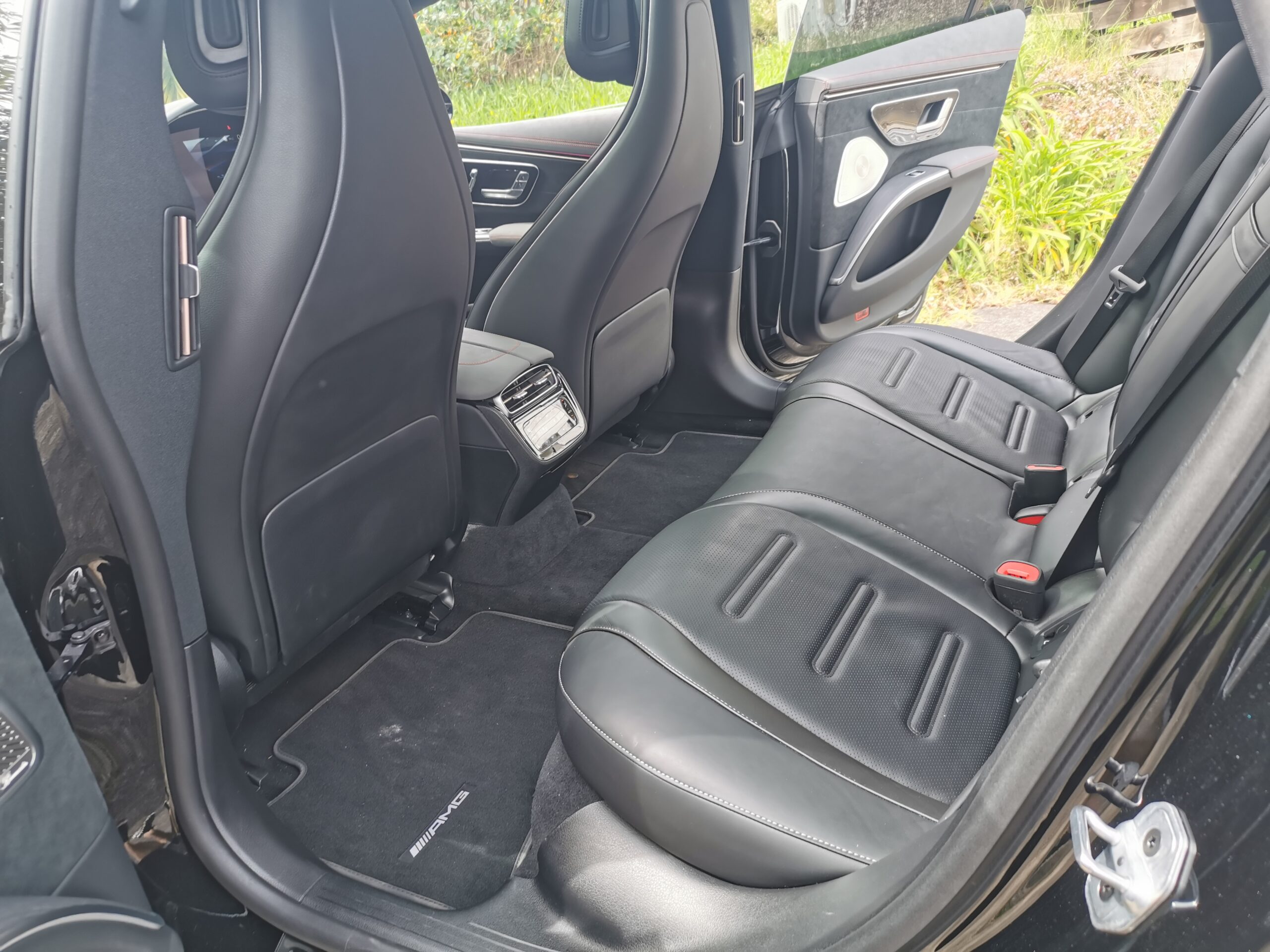 The EQS 53 comes with five AMG-specific driving modes with each influencing the drive, suspension, steering and acceleration, so obviously the moment the roads and traffic allowed, I switched up to Sport+ and let my right foot become heavy – the rewards are instantaneous. The world flies by at a tremendous rate of knots and again thanks to the 4Matic with all wheel steering doing its job, corners can be taken at speeds a luxury sedan probably shouldn't.
To enhance your AMG experience, the EQS also has a specific sound system with special hardware for both inside and outside the car. Sport mode gives you an 'Authentic' audible note upon acceleration, while Sport+ offers 'Performance'. Both sounds add mode spice and feeling to the drive, with Performance being the more gravelly and coarse of the two.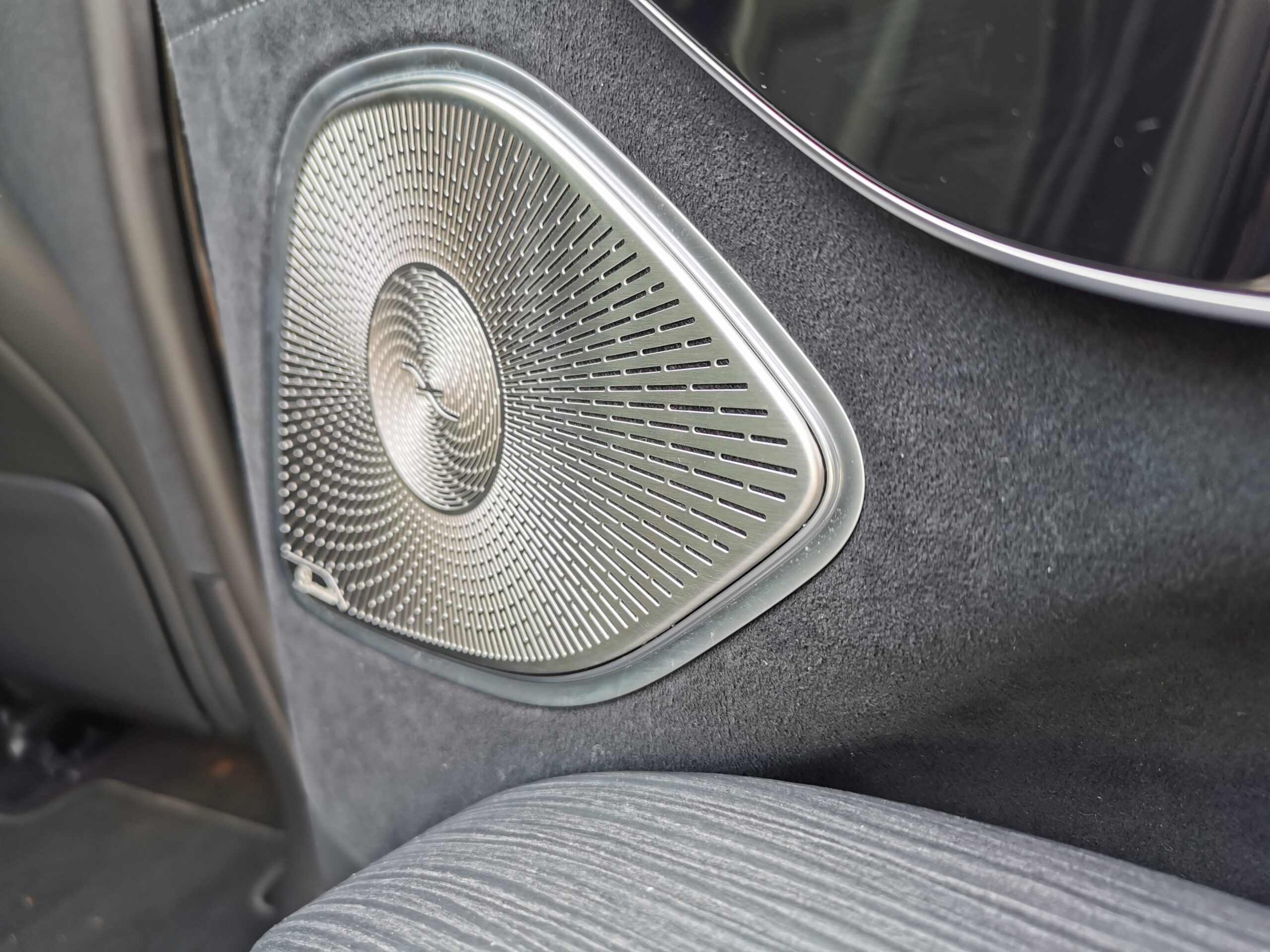 The sound may be good, but the acceleration is better. Regardless of what speed numerics are displayed on the huge HUD (Head Up Display), aggressively stamp on the accelerator and you will instantly get better acquainted with your AMG seat. This feeling is both beautifully and brutality amplified when experienced from a standing start.
The EQS braking system makes a significant contribution to driving efficiency, with the maximum deceleration being the equivalent of 300kW. There are three regenerative levels on offer and they can be adjusted using the paddles, with the most powerful level allowing one-pedal driving. The combination of electric recuperation and 4-piston front-axle hydraulic braking does take a little getting used to though, with a pedal that tends to shift between soft and firm.
When not in the driving seat, the new and additional passenger side screen allows the co-pilot a raft of apps to browse through and engage with. From operating the seat massage functions for the two front seats, to audio entertainment either for just you or the entire cabin. Even video's can be played there too but only when stationary – unless you opt for the 'comfort package' and hop in the back.
The team at Affalterbach have turned the EQS into a true AMG from all respects, from the design to the drivetrain, the suspension and braking system and the sound. It's a fascinating performance vehicle with a big fun factor and a comfortable cruiser. However, overall, the EQS 53 is a firm ride with a big lean towards performance, meaning that it shouldn't be compared to the softness of the fossil-fueled S-Class – maybe the 450 model will be closer.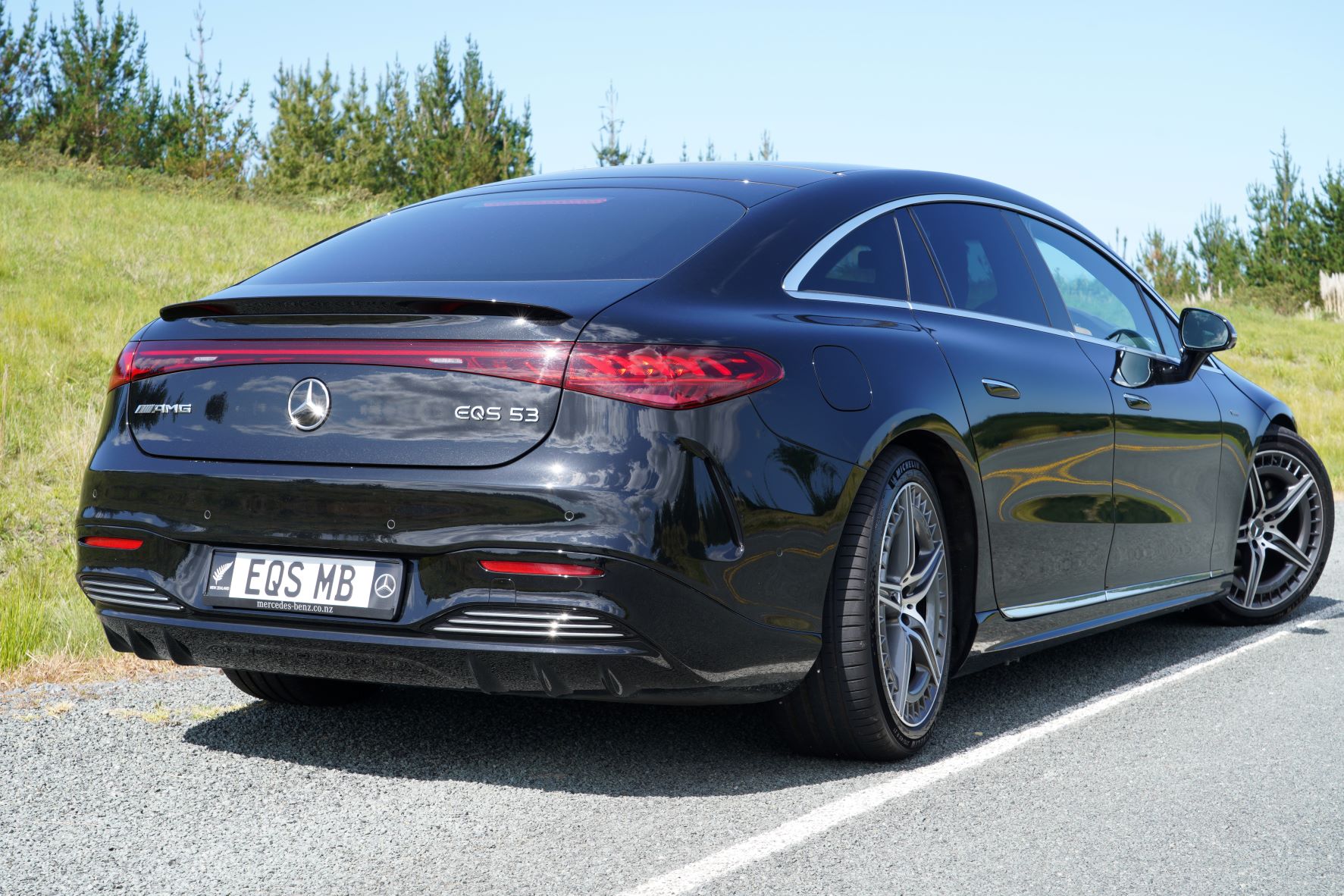 To me, this is a vehicle I'd prefer to drive rather than be driven in and maybe that's the point. It feels more like a driver's sedan, with a slight compromise when it comes to ultra premium finishes – although I doubt many would notice.