Jeep New Zealand confirms the all-new award-winning Jeep Avenger, the brand's first-ever 100% battery electric vehicle (BEV), will arrive in NZ this December. Limited to only 50 Launch Editions, the Jeep Avenger will be available in 7 unique colour choices and customer orders can be secured by visiting the jeep.co.nz website.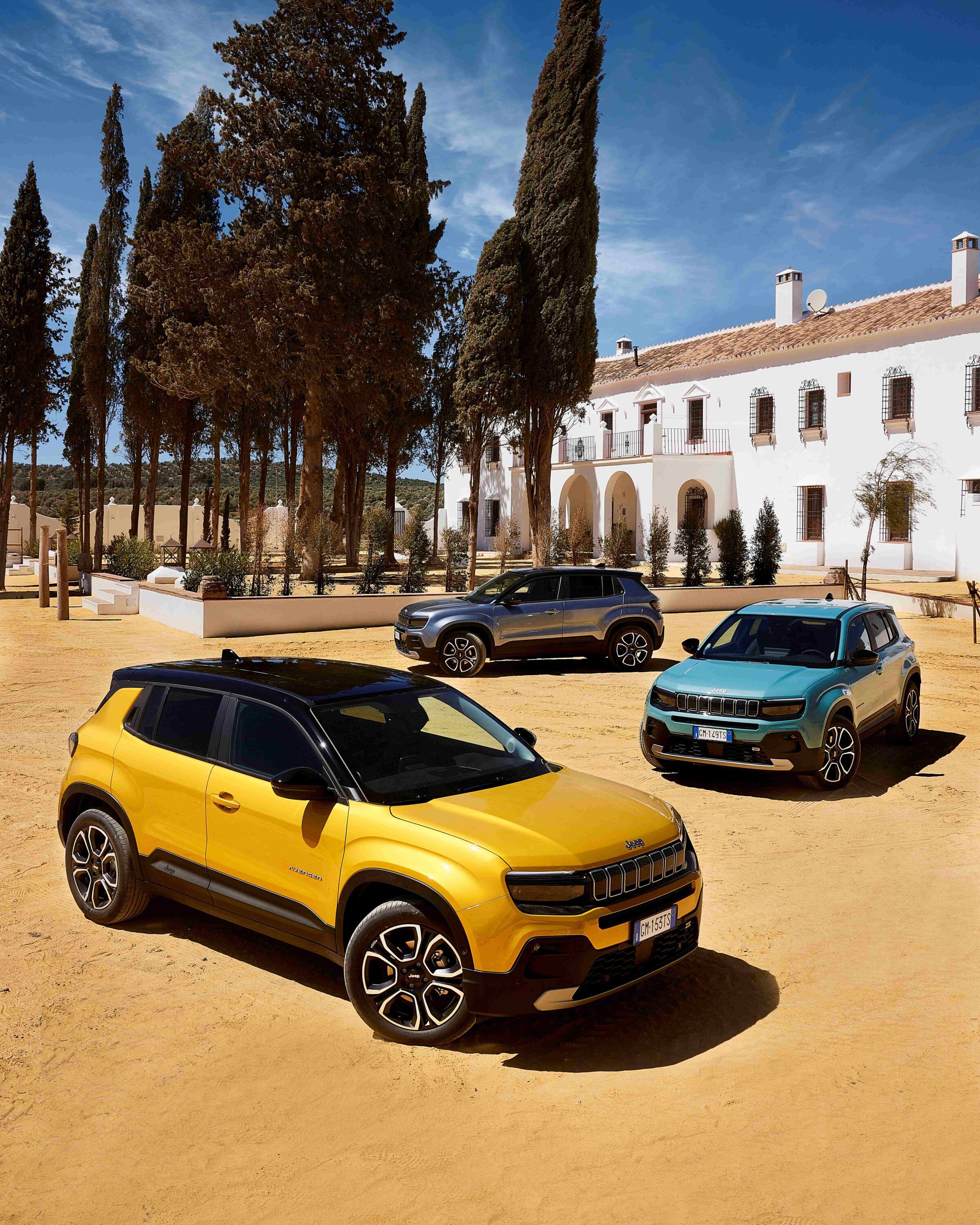 Since it was unveiled in October 2022 and launched in Europe in April 2023, the Jeep Avenger has been well received by international media, taking home a variety of awards including European Car of the Year 2023, World's Best Family SUV in the Women's World Car of the Year Awards, Electric Car of the Year in TopGear.com Electric Awards 2023, Best Small Car at Autocar Awards 2023, and Small BEV Autovista Group Residual Value Award 2023.
"The impending arrival of the award winning, all-new BEV Jeep Avenger to New Zealand is very timely and is the right choice for those who are looking for a compact, robust, and stylish SUV that exudes state of the art technology, space, and comfort, while staying true to Jeep design. All of this while offering the satisfaction of a zero-exhaust emission SUV, which compliments Jeep NZs already established clean car position in the industry and will continue to help with New Zealand's overall goal of decarbonisation." states Todd Groves, General Sales Manager for the brand in New Zealand.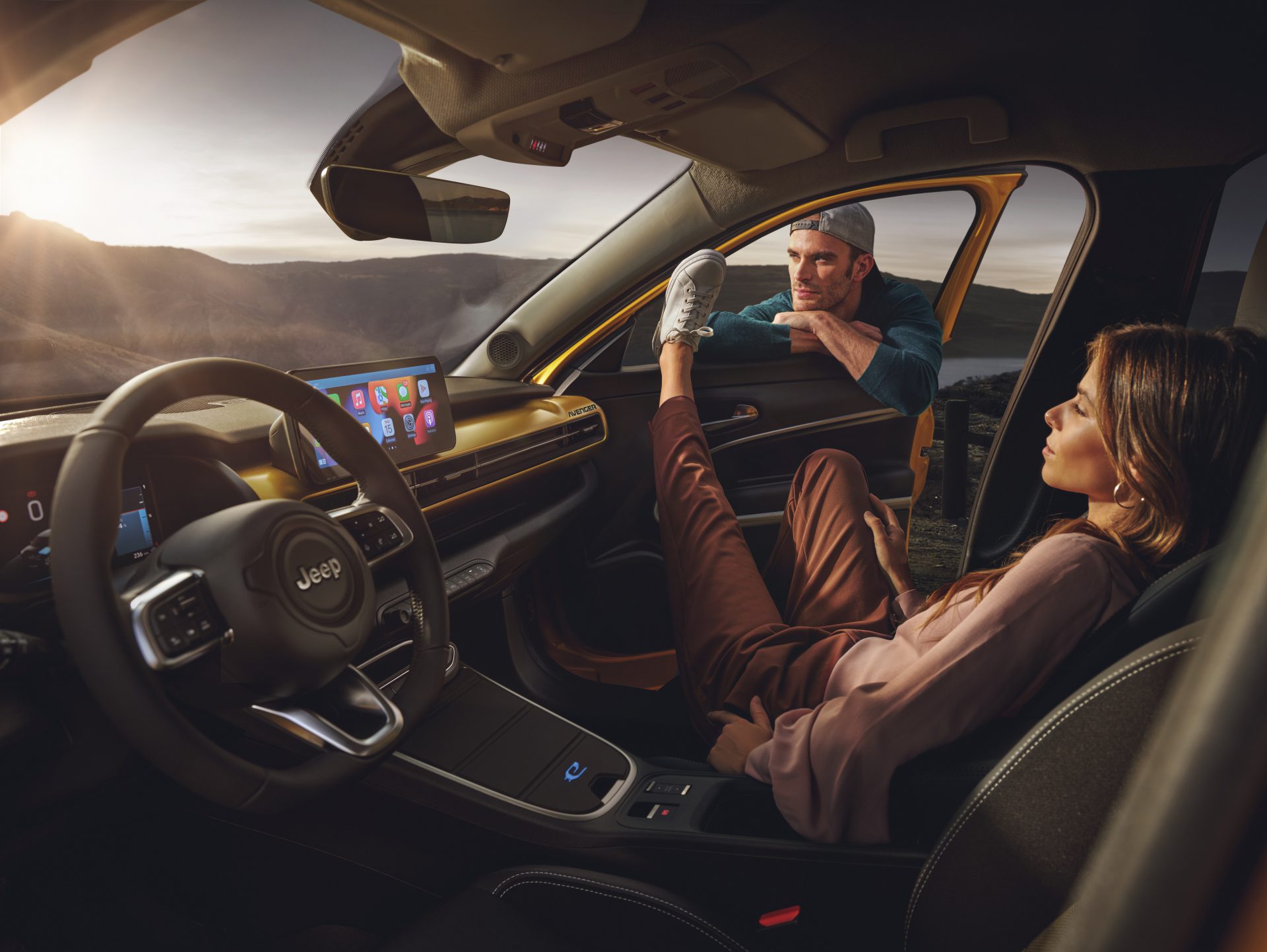 The compact Jeep Avenger offers zero exhaust emissions and 100% adventure and passion with an electric range of up to 400km* Combined (WLTP) and spearheads the introduction of a portfolio of capable, fully electric vehicles, in a global electrification strategy as the brand moves towards becoming the world leader in zero exhaust emission SUVs.
Jeep Capability – The Jeep Avenger is an appealing choice for those looking for a cleaner alternative with true Jeep capability. Designed and built as a Jeep vehicle from day one, the Avenger packs the Jeep DNA into a compact SUV with a unique combination of capability, style, functionality, and technology to satisfy
the needs of ever-connected customers. The brand has adapted its traditional design cues for the Avenger, meaning it is indisputably a Jeep SUV, but not one the market may expect. The all-new Jeep
Avenger stands out for its determination and adventurous spirit in a compact dimension. Its 6 mode
Selec-Terrain and Hill Descent Control technology lets you adapt to any weather conditions on the road ahead and its generous ground clearance lets you face obstacles easily.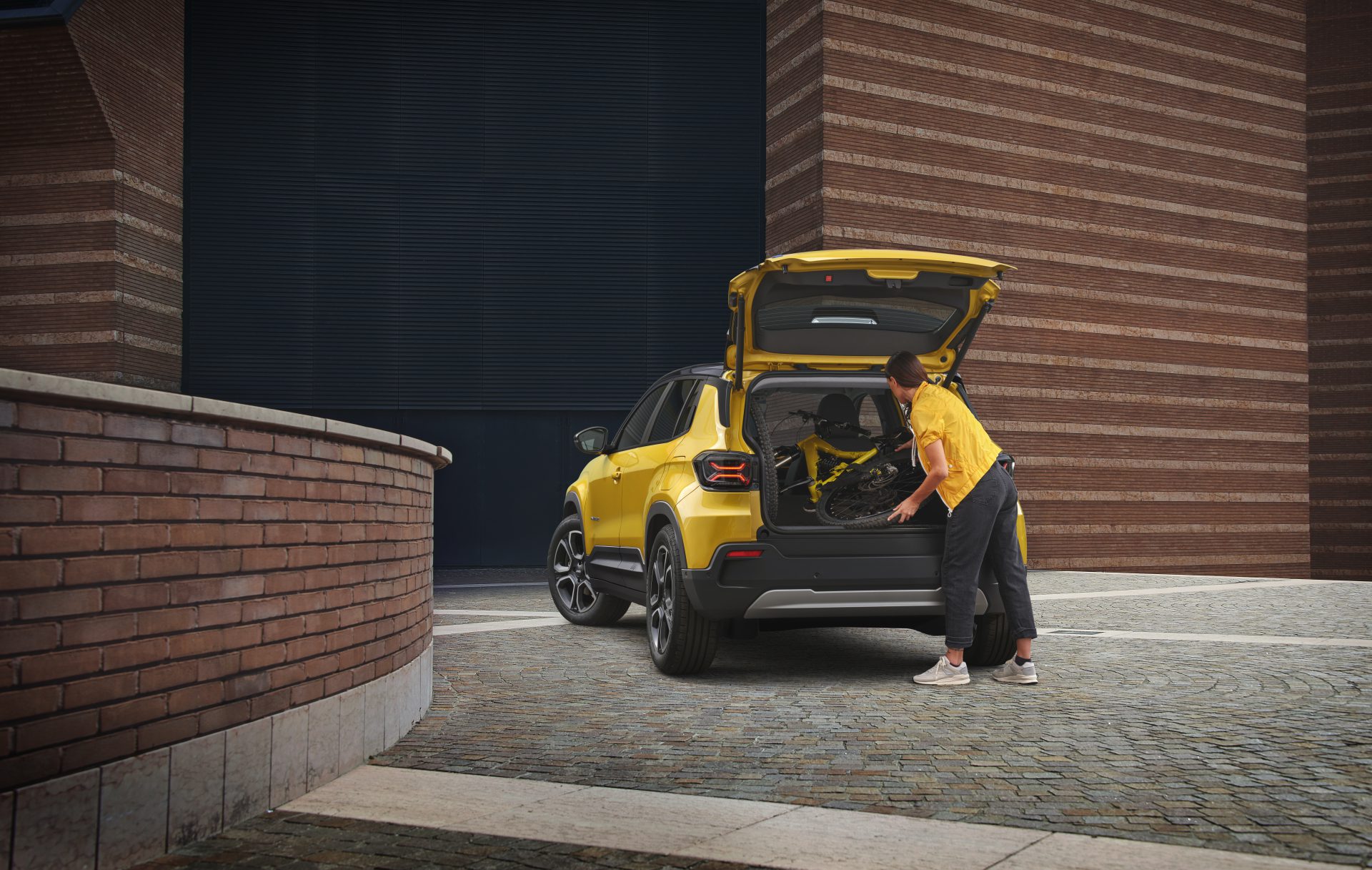 All-new electric powertrain – Avenger offers class-leading energy consumption at 15.4 kWh per 100 km in the WLTP cycle. This result is made possible by the extreme efficiency of a new propulsion system, but also by the extreme lightness of the vehicle.
To extend the autonomy range, each specific Avenger element has been developed to achieve maximum performance and efficiency. The starting point was the light and efficient eCMP2 electric platform to which 600 components have been modified.
The M3 power unit adopted on Avenger is a second-generation, highly efficient 400-Volt e-motor. It is the first power unit launched by eMotors – the STELLANTIS 50/50 joint venture with NIDEC, and it delivers 115 kW (corresponding to 156 horsepower) and 260 Nm of maximum torque.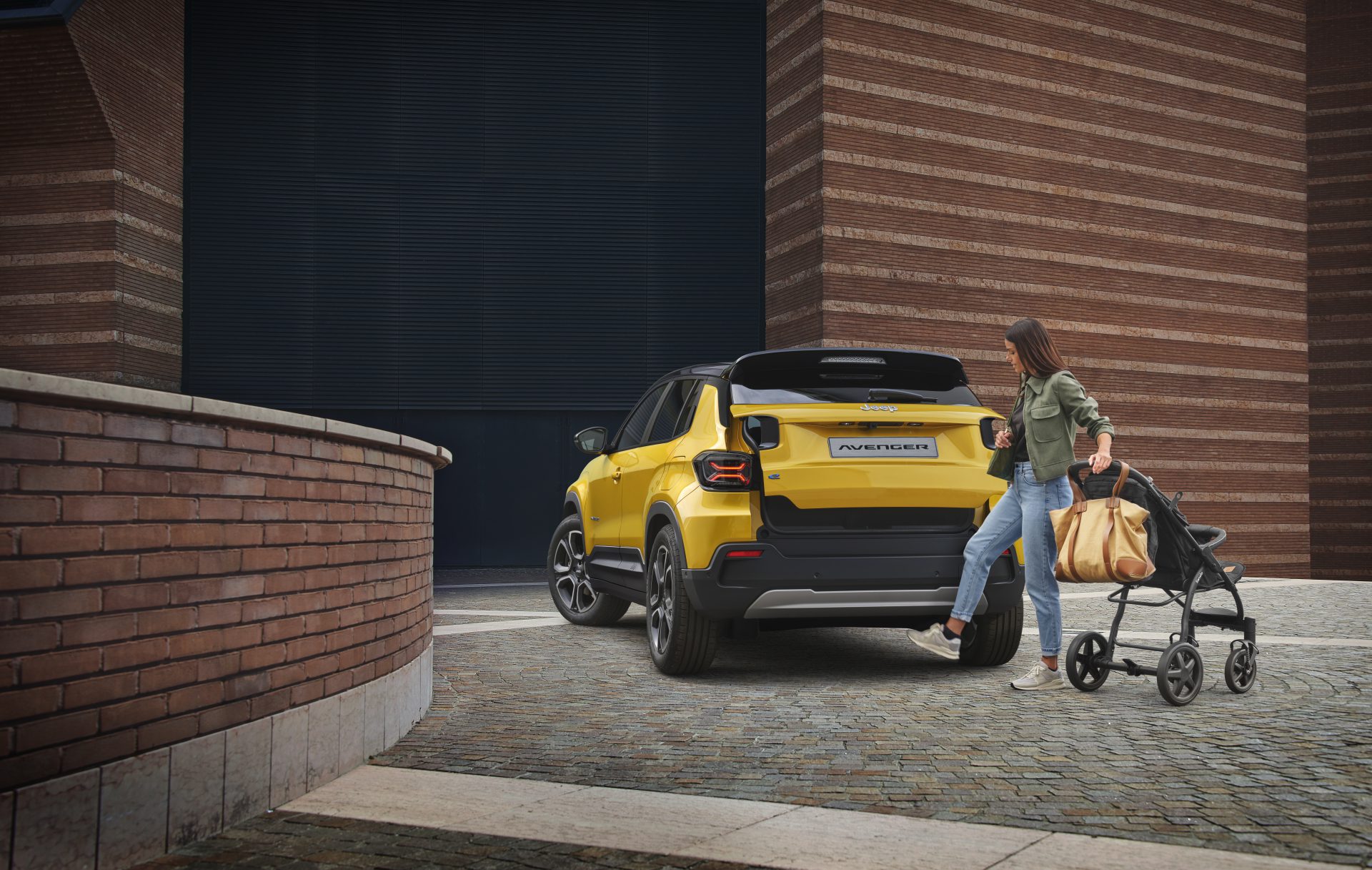 Another key element that allows high autonomy range is the battery. Avenger's new 54 kWh battery is also produced by STELLANTIS in the Tychy plant, and it offers top energy density together with an excellent ratio between nominal and usable energy – which is 51 kWh.
The battery system is very compact and is located under the front and rear seats and the central tunnel, with virtually zero impact on the vehicle. To consider that the battery is twice protected: by high ground clearance and by specific under-body skid plates, whose resistance in case of crash exceeds the requirements of the most stringent regulations.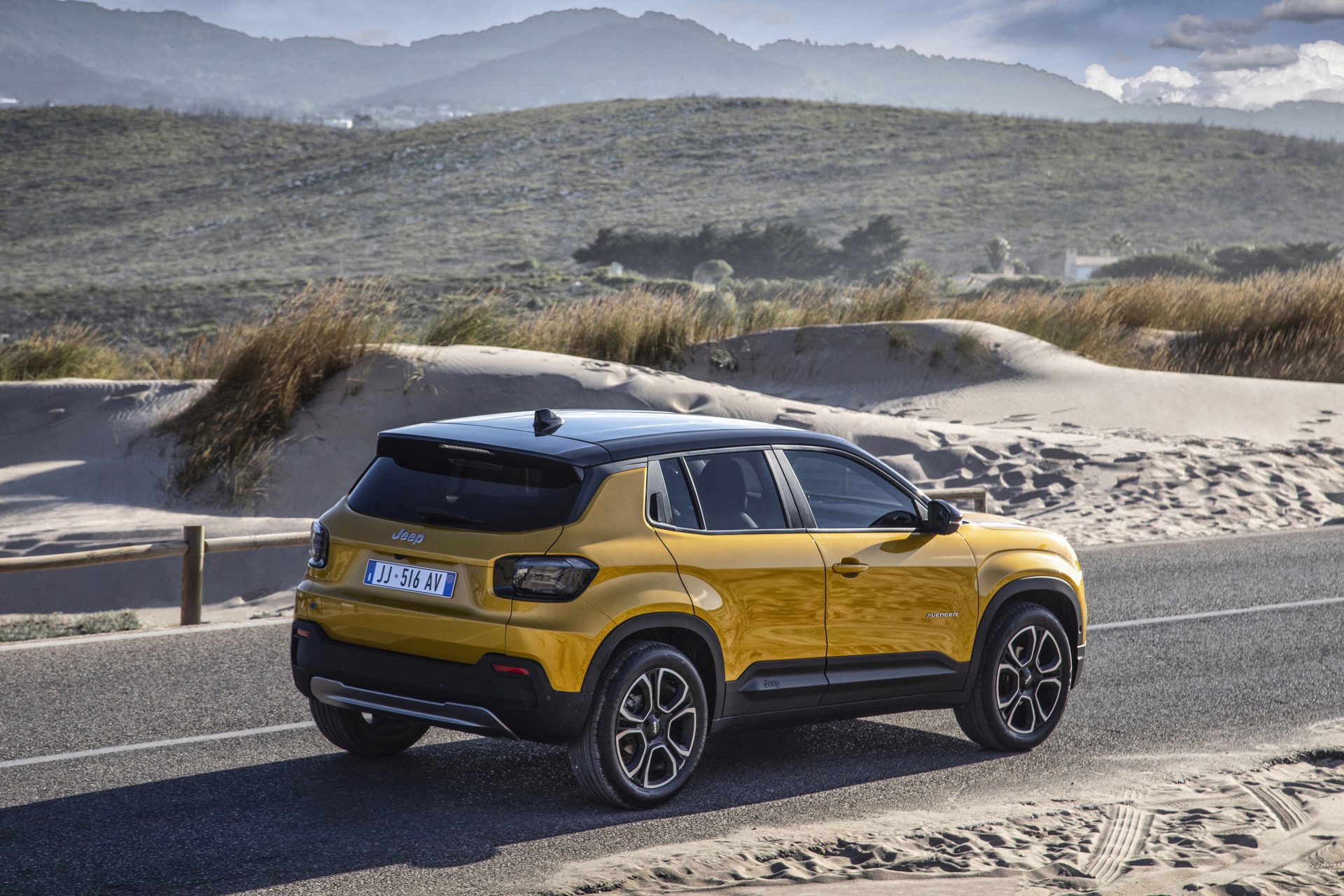 A key element of Avenger's electric propulsion is the charging system. The standard on-board charger delivers 100 kW in direct current (corresponding to 0 to 80% charge in 34 minutes in fast-charging mode), and 11 kW in alternating current (corresponding to 0 to 100% charge in 5 ½ hours when connected to a public station). High power and torque and a specific e-powertrain calibration allow the Avenger to offer uncompromised fun to drive on road and off-road on a compact platform.