Already synonymous with automotive safety, Swedish car brand Volvo is evidently now focussing much of its attention on sustainability. As they journey towards having 50% of their global sales volume fully electric by 2025 (and be fully electric by 2030), Volvo cars has recently launched their second 'zero-emissions' vehicle to the world, the C40 Recharge, and Volvo NZ wanted us to test it out.
With XC40 Recharge already clearing the path (and air) ahead, the C40 Recharge has effectively been released hot on its heels. Like the XC, the C40 is being produced at their Belgium facility in Ghent but unlike the XC, the C40 recharge isn't an SUV, it's more of a crossover.
There are two models of C40 recharge available in NZ, the lower-spec'd and lower performance Plus, and the top of the line-up Ultimate, I was handed the keys to the former, which as it turned out, came with more features than other brand's top specs – so in no way disappointing – and my model came in a glorious Fjord blue.
The Volvo C40 Recharge presents a low and sleek design silhouette, with a new 'electric Volvo' face and a roofline that tapers towards the rear. The 'grille' is closed off (as not needed), making it more aerodynamic and the Thor Hammer headlights come with state-of-the-art pixel technology, meaning that they are smarter than the average headlight. What's more, lift the bonnet and you get what is commonly known as a 'frunk', some additional storage space that is ideal for the likes of charging cables or various odds and ends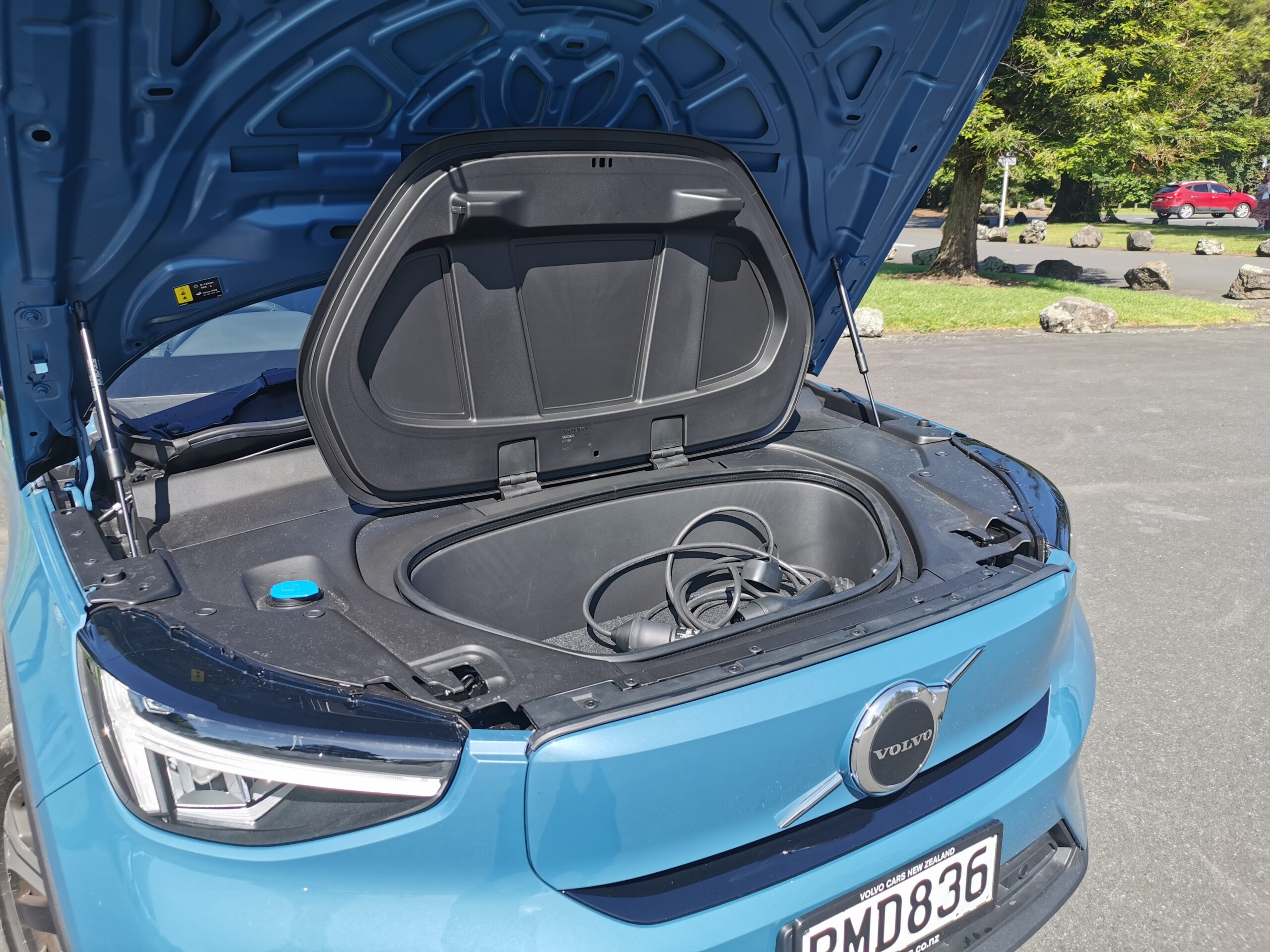 Dimensionally, the C40 Recharge is around 4.44m long, 1.87m wide and 1.6m tall, so ideal for smaller garages or tighter downtown use, but also sits a little taller than a hatch (riding on diamond cut 19's) with a fair amount of protective elements such as sils and wheel arches (in contrast black), so handy should you wish to be a little more adventurous.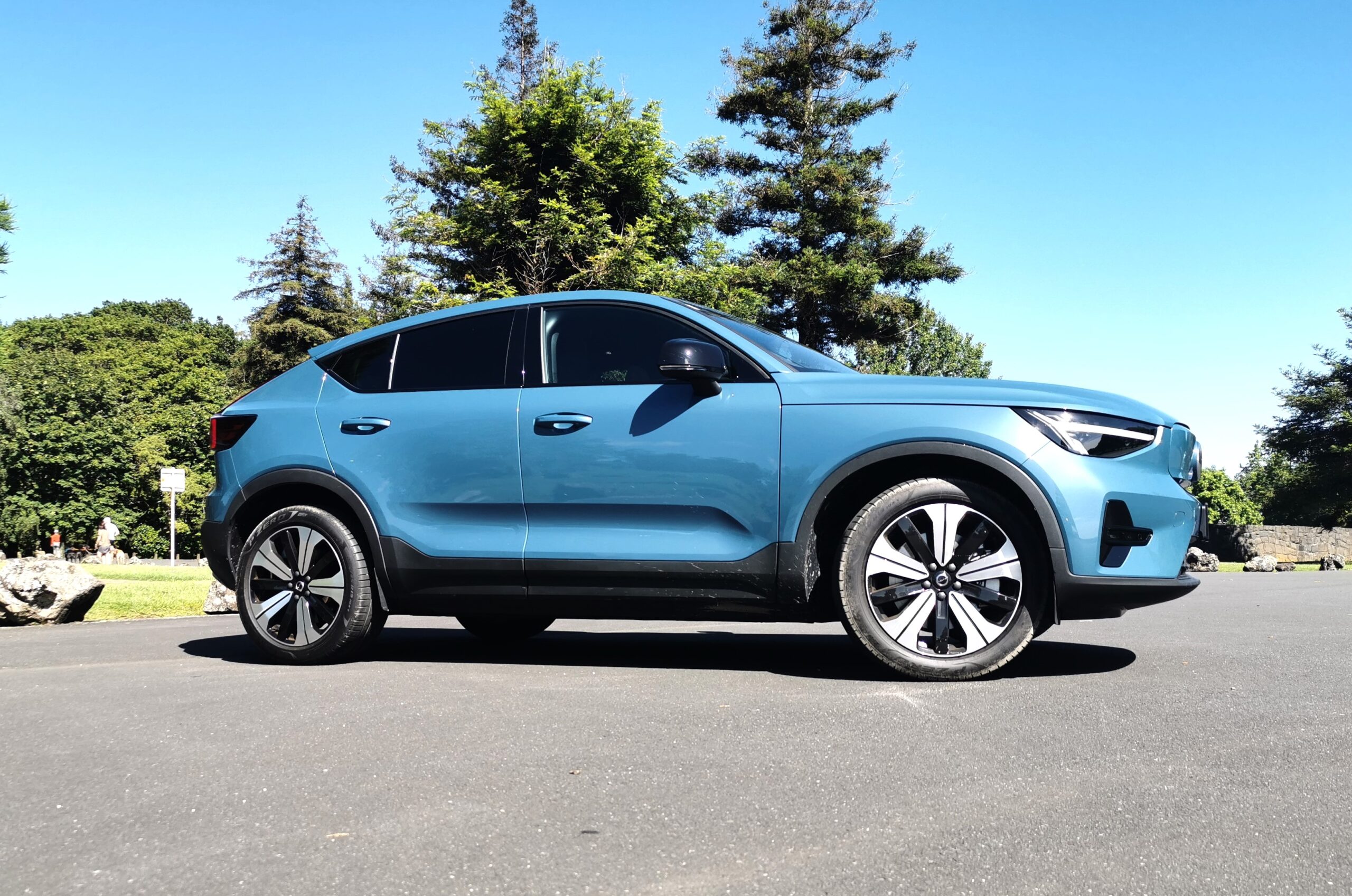 The rear of the C40 Recharge features a cooi LED lighting configuration (and lightshow when unlocking the doors), two spoilers, lower body protection and a kicker tailgate that open up to 413L of usable luggage space.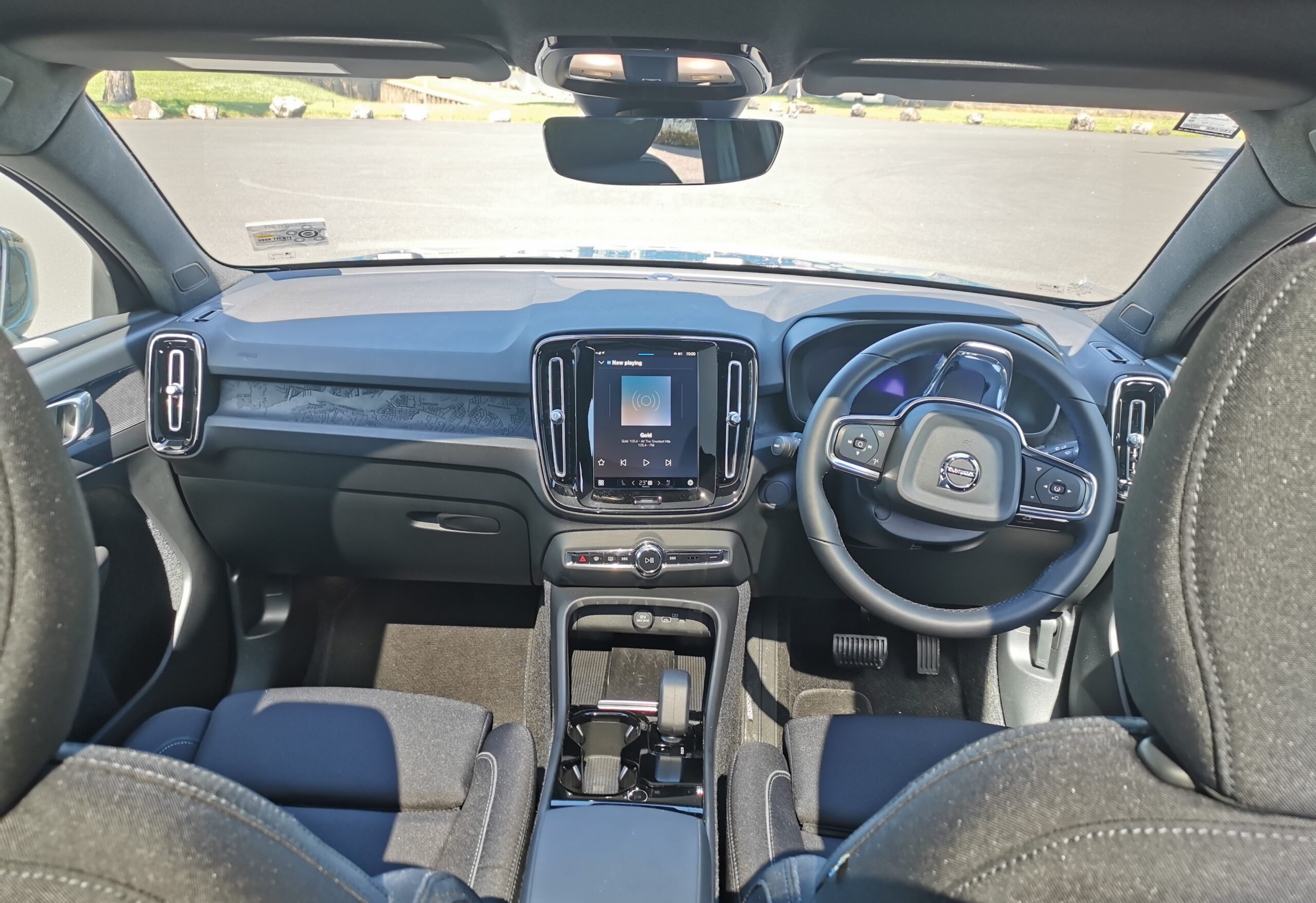 Step Inside and you are presented with a minimalistic cabin that hides a multitude of goodies, for you and the planet. Firstly, the moment you (and the key) sit down on the driver's seat, C40 Recharge is on – and is off when you exit. So no push button start/stop, just get in, select drive and go.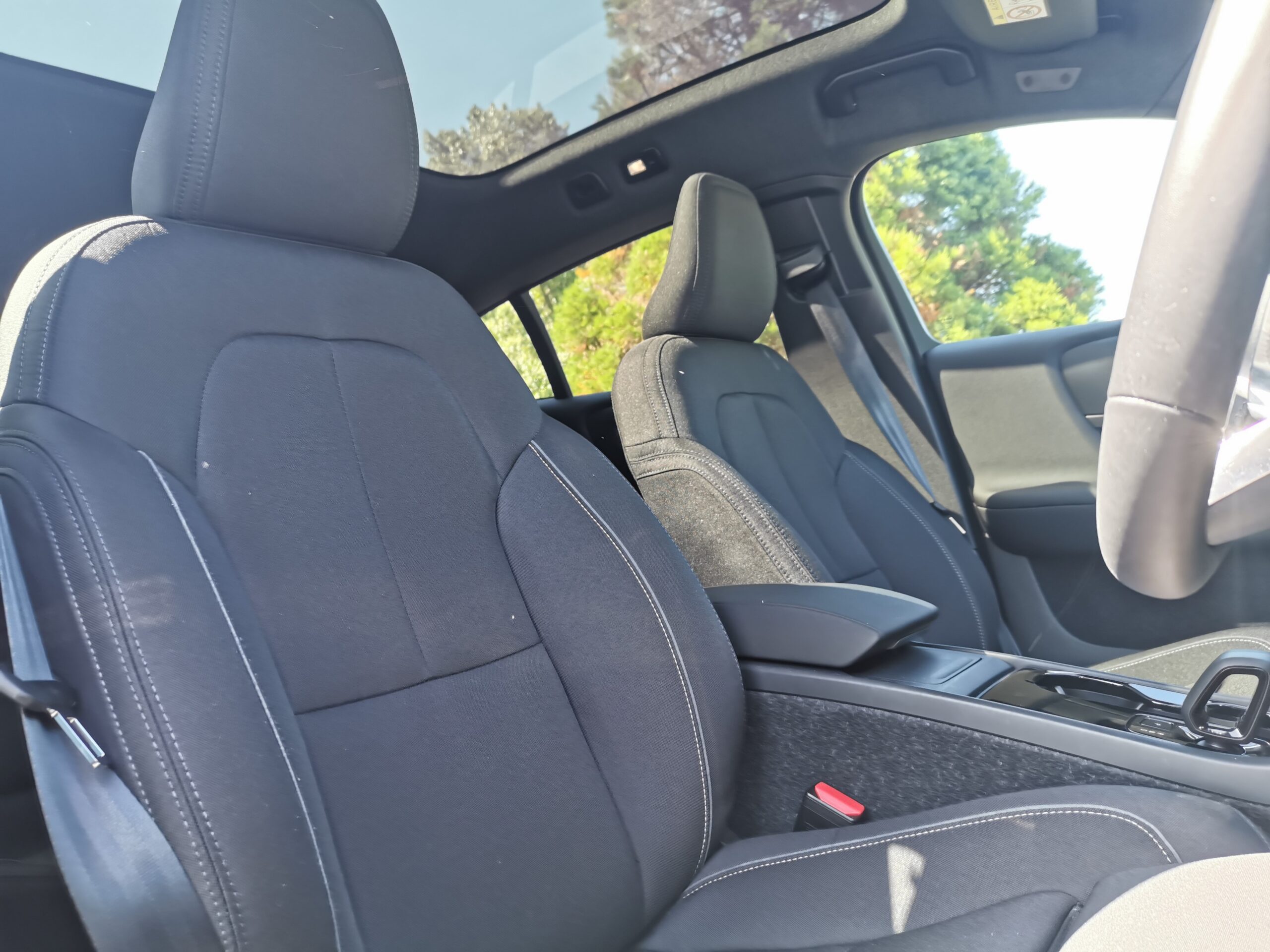 In keeping with Volvo's sustainability focus, the seats are not leather but instead a sustainable material and the carpet is made from recycled PET bottles (plastic not domestic pets). Chrome highlights interweave well with the darker, more gloss finishes and there is plenty of light coming on through the full sized panoramic roof – told you it had a lot to offer.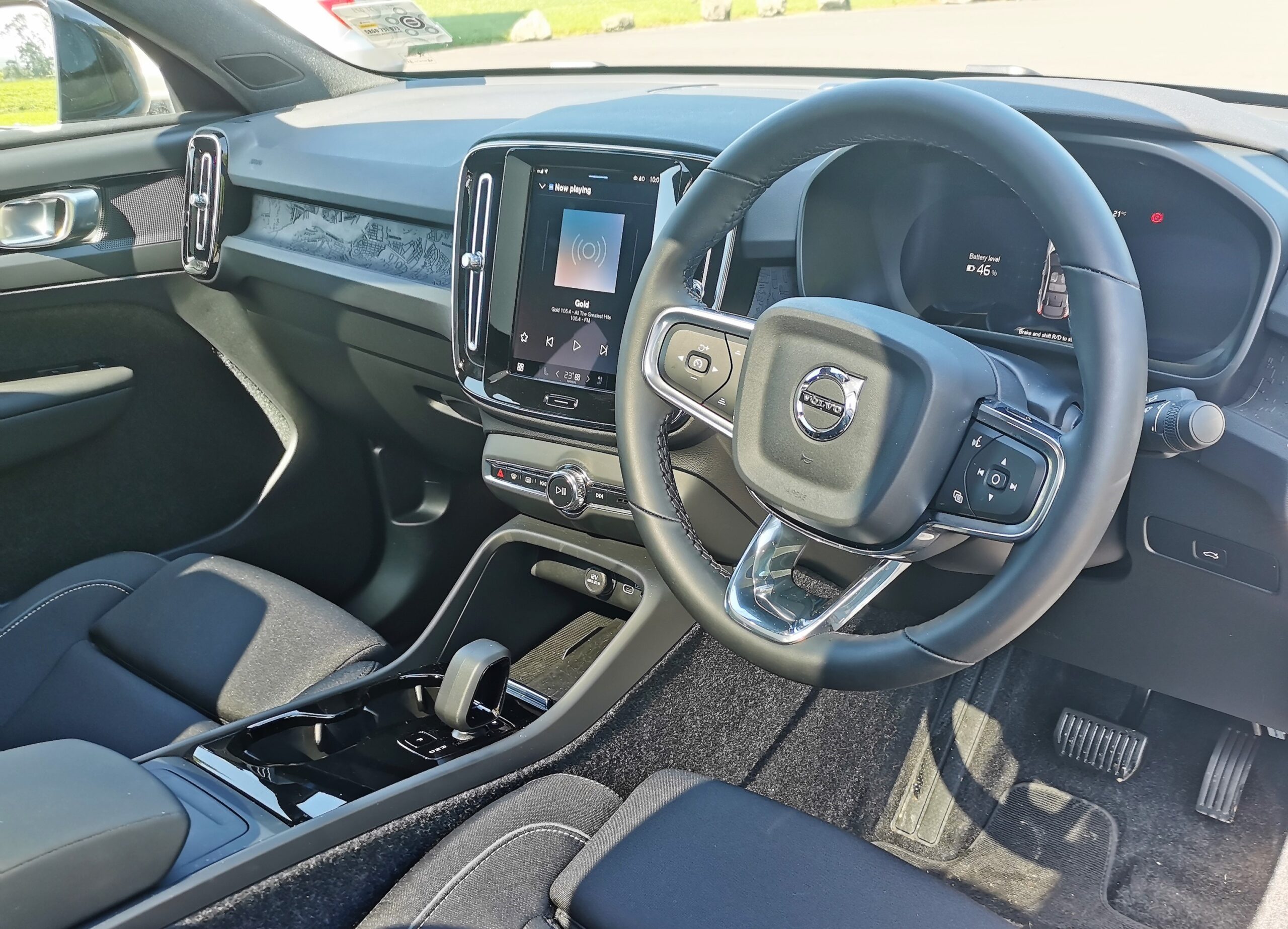 The door cards and dash come with what Volvo calls their origin story, rather than having a wood or plastic insert, there is a bird's-eye map view of central Gothenburg – it's a really nice (but not obvious) touch and quite the talking point.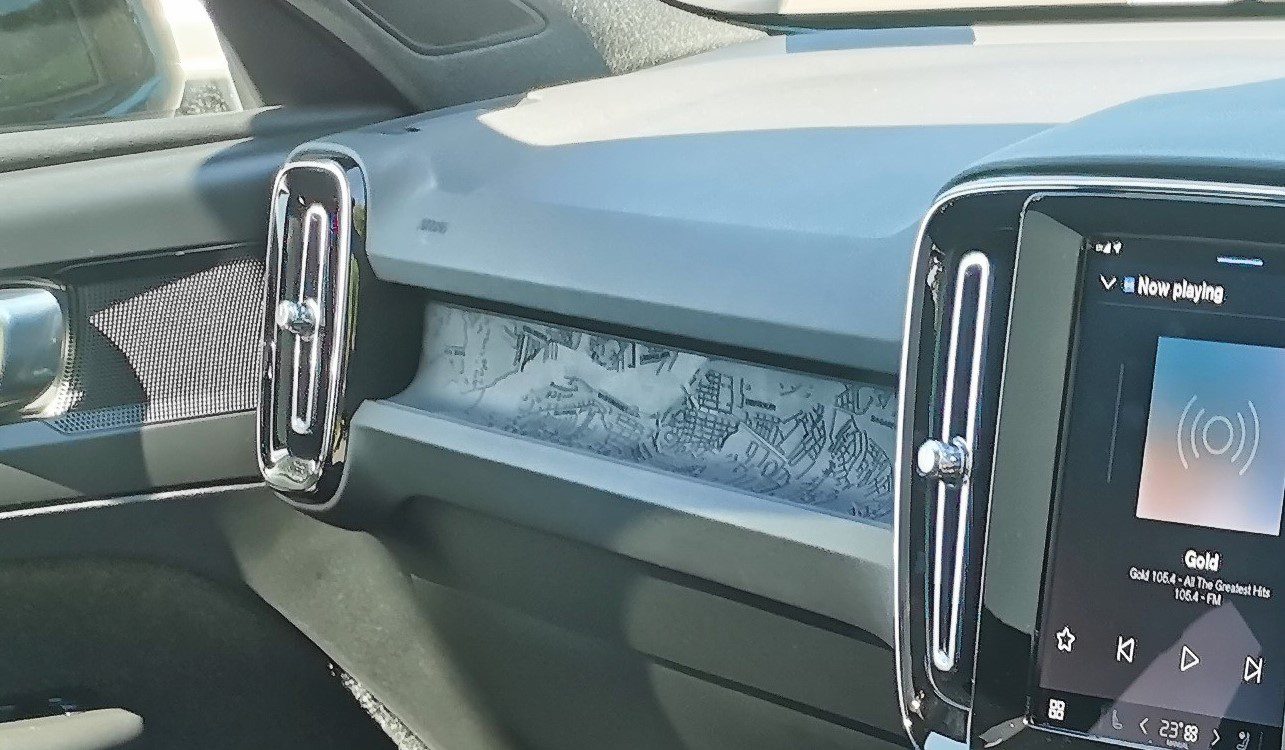 On the matter of talking, the C40 recharge's central infotainment screen comes with a system that's been jointly created with Google, so not only does it come with access to a myriad of Google apps, but it's also very easy to communicate with, I ended up chatting to it more than with the wife (it was arguably more receptive too). It will happily 'play ABBA on Spotify' or tell you when Volvo was first launched – it will even tell you the football results, but alas only post game.
The driving position is high, which is apparently how most Volvo drivers prefer, and although front and side visibility is good, the view through the rear view mirror is compromised thanks to a small rear screen and rear seat headrests. The reversing camera (on the Plus) also lacks a bit of all round view, so you do end up relying on the beeps – which being Volvo, there are a number.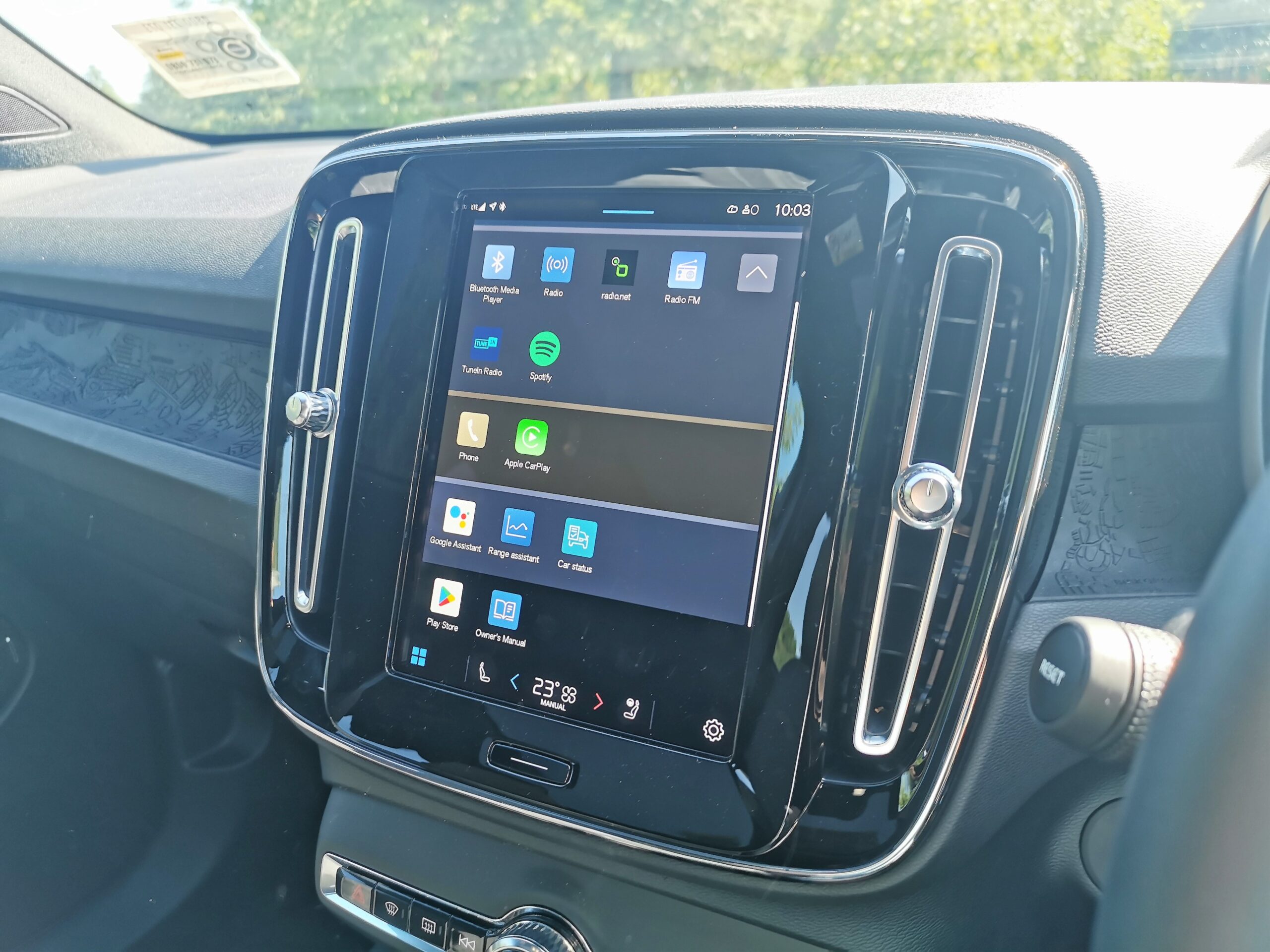 That aside, the ride itself is good, not too firm or too soft with a nice weight to the steering wheel. Being the single electric motor 'Plus' model, the power is ok, certainly for around the town (170kw and 330Nm of torque), however I would have preferred a little more oomph and I guess would go for the dual-motored Ultimate (0-100km/h 4.7 seconds vs this model's 7.4 seconds). On the plus side, it comes with a 69kWh battery that once fully charged (AC or DC) will give you around 438km of range, which is soo good and meant that I didn't actually need to charge it up during my review time.
The C40 recharge's brake regen is a bit of a mixed bag to me. From what I could find, it's either mild or wild and both options are only available through a menu on the instrument cluster – which is a bit annoying. In mild, it coasts well and adds a little bit of extra range, but when on one pedal driving, it's rather extreme, seemingly braking quite heavily when you let off the accelerator pedal. You can get used to it, but I would have preferred an easy access button or paddle – maybe I missed it.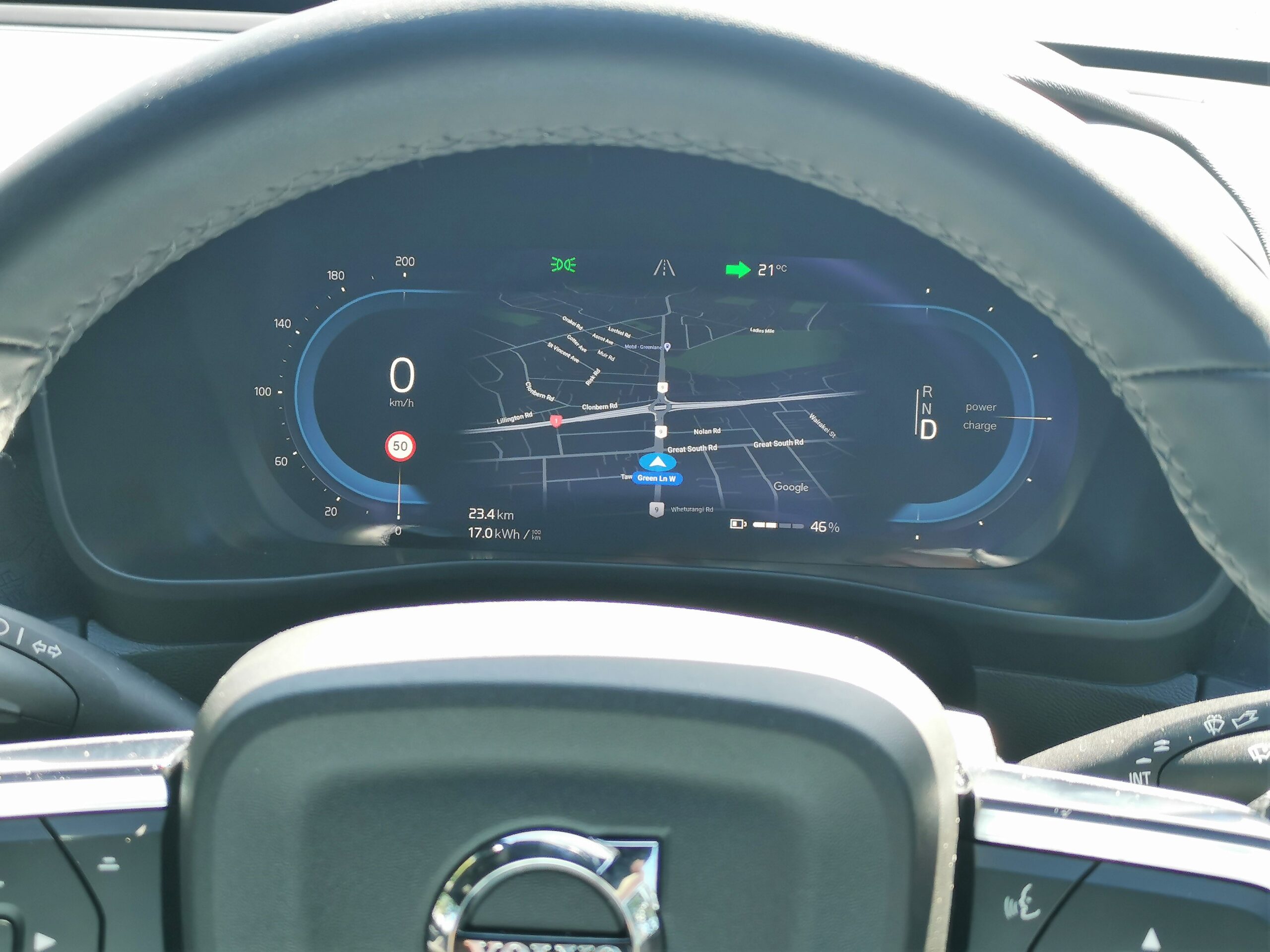 The information delivered to you when on the go is excellent though, range is forcased well and charging options are aplenty, no range anxiety here, and as expected, the safety aids are helpful and not overly intrusive, very Volvo.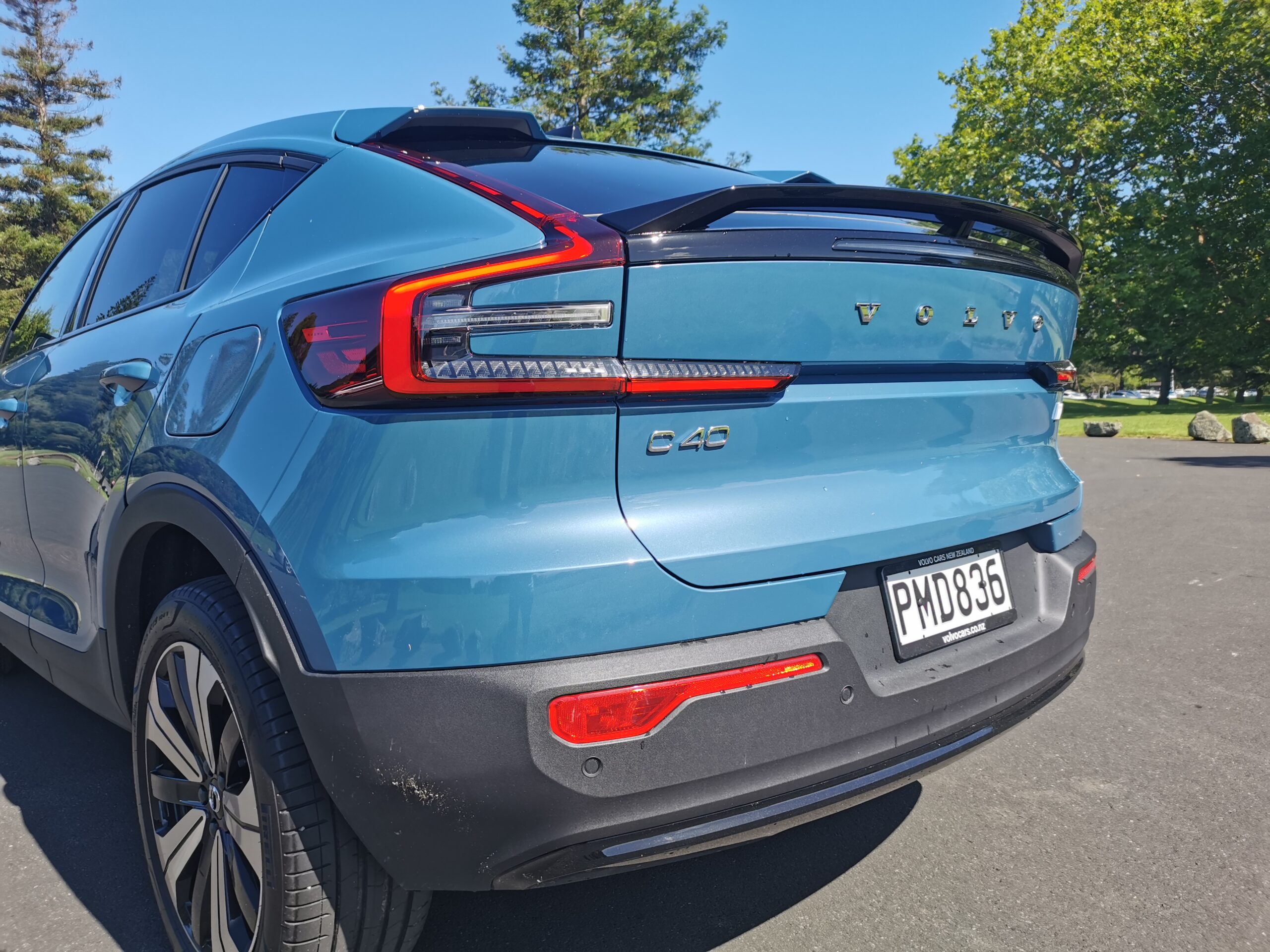 The Volvo C40 Recharge is a great crossover and a giant step forward as the brand evolvoes, oops evolves to being EV only. Plenty of range and plenty of tech, just personally, I would go for a little more Ultimate power.