According to Chanelle McDonald, General Manager Volkswagen Passenger Vehicles New Zealand, their new ID range (commencing with the ID.4 and ID.5) is 'pivotal for the success of the brand', and it's a statement that underlines VW's move to being a sustainable, emissions-free organisation.
The New Zealand launch of the ID.4 and ID.5 was somewhat of a break from the norm, with the initial briefing taking place over lunch at The Convent Hotel (a historical boutique residence that was once a community for nuns) and then us given the keys to an ID to take away for the the weekend – alas we weren't allowed to keep them.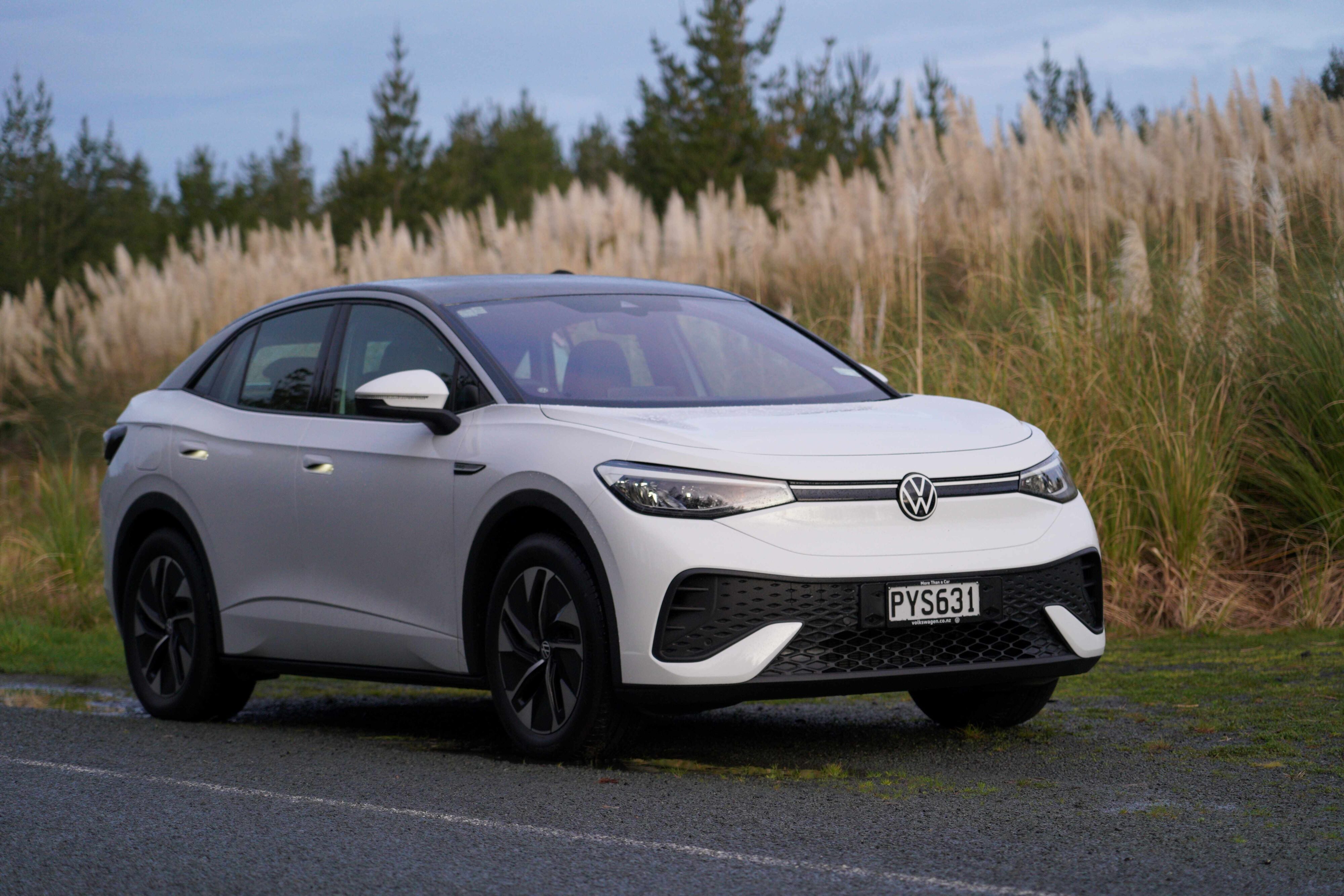 Now admittedly, VW is a little late to the EV party (aside from the e-Golf) and in fairness, the ID4 and 5 have been running around Europe for quite some time now, however, thanks to some smart talking and the country being very clean in our energy offerings, NZ is one of the first countries outside of Europe to get these new EVs, so that made us feel extra special.
Despite the delay, VW feels assured in their approach to electrification, intending to lean on their solid foundations and brand credentials, 'bringing VW confidence to the EV market', which is not a bad way to start, that's for sure.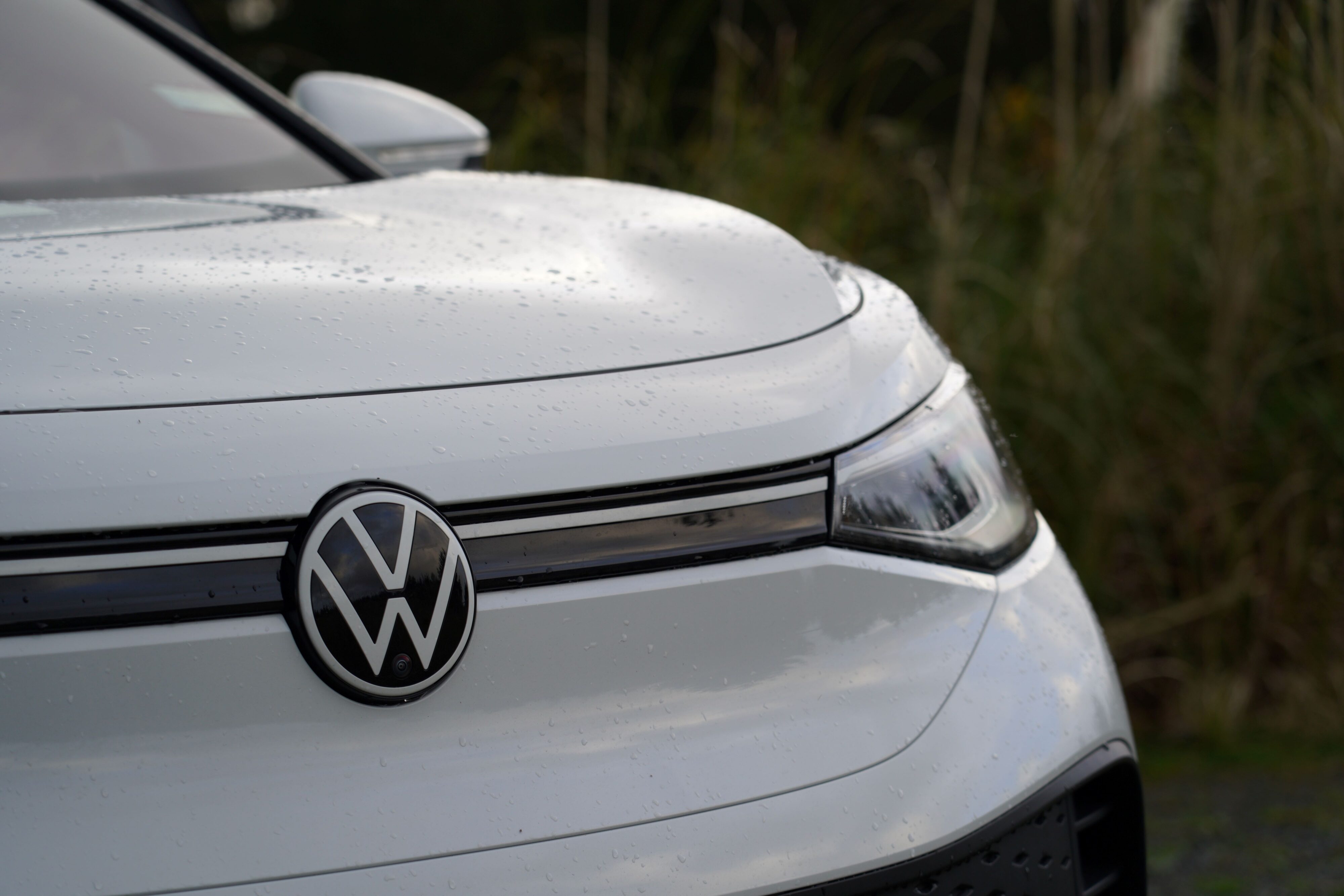 In many ways the ID.4 and ID.5 are the same, they both sit on a new EV platform, both have a low centre of gravity aided by a 500kg 77kWh (net) lithium-ion that's liquid cooled, and both are powered by a permanent magnet synchronous motor that offers 150kW of power and 310Nm of torque to the rear wheels. But these twins are far from identical.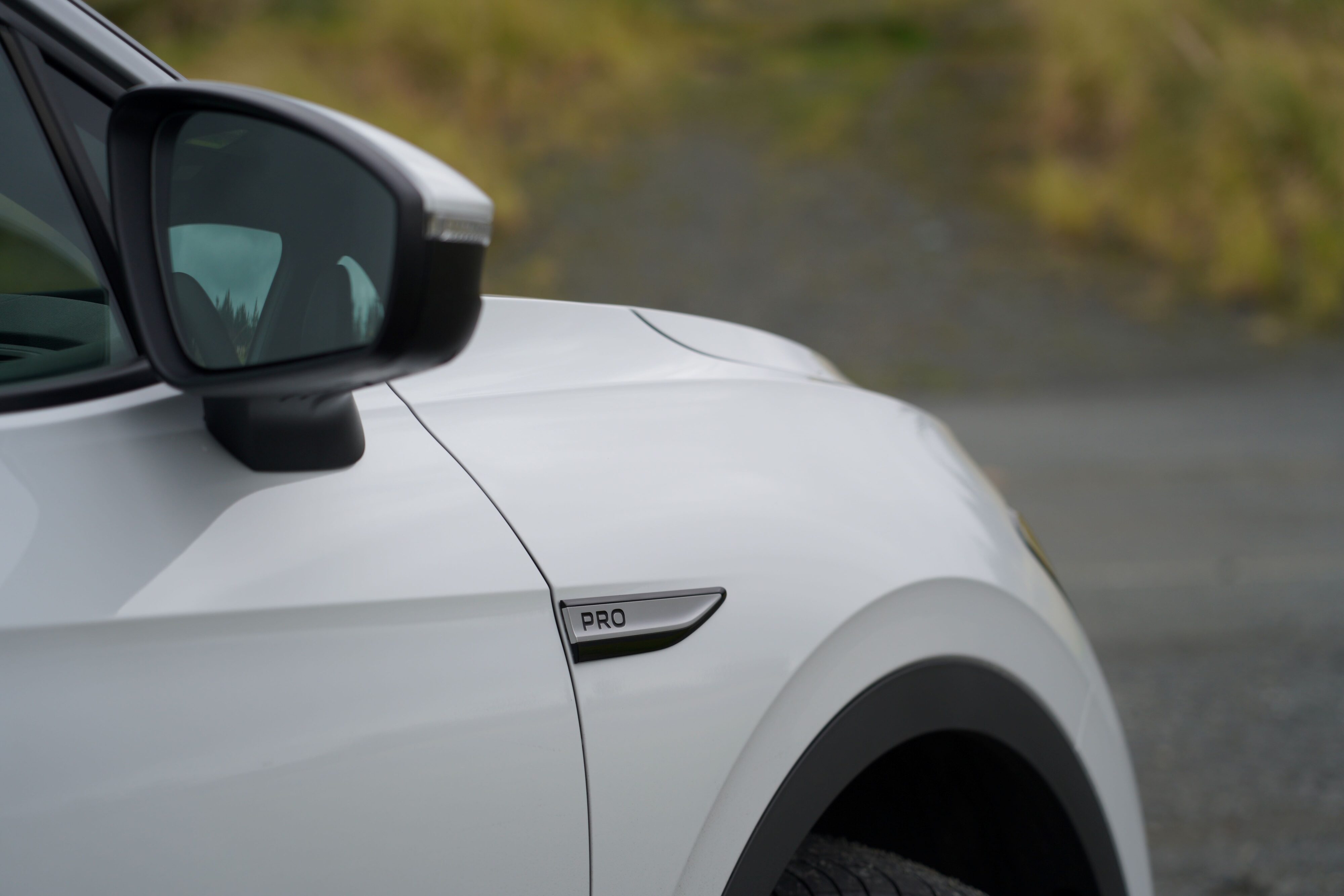 The ID.4 (Pro and Pro+) is a more traditional SUV, whose focus is more about room and space for all. Its silhouette is more upright, particularly around the rear quarter roofline and is slightly taller than the ID.5 (1.64m v 1.62m) but slightly shorter (4.582m v 4.599m).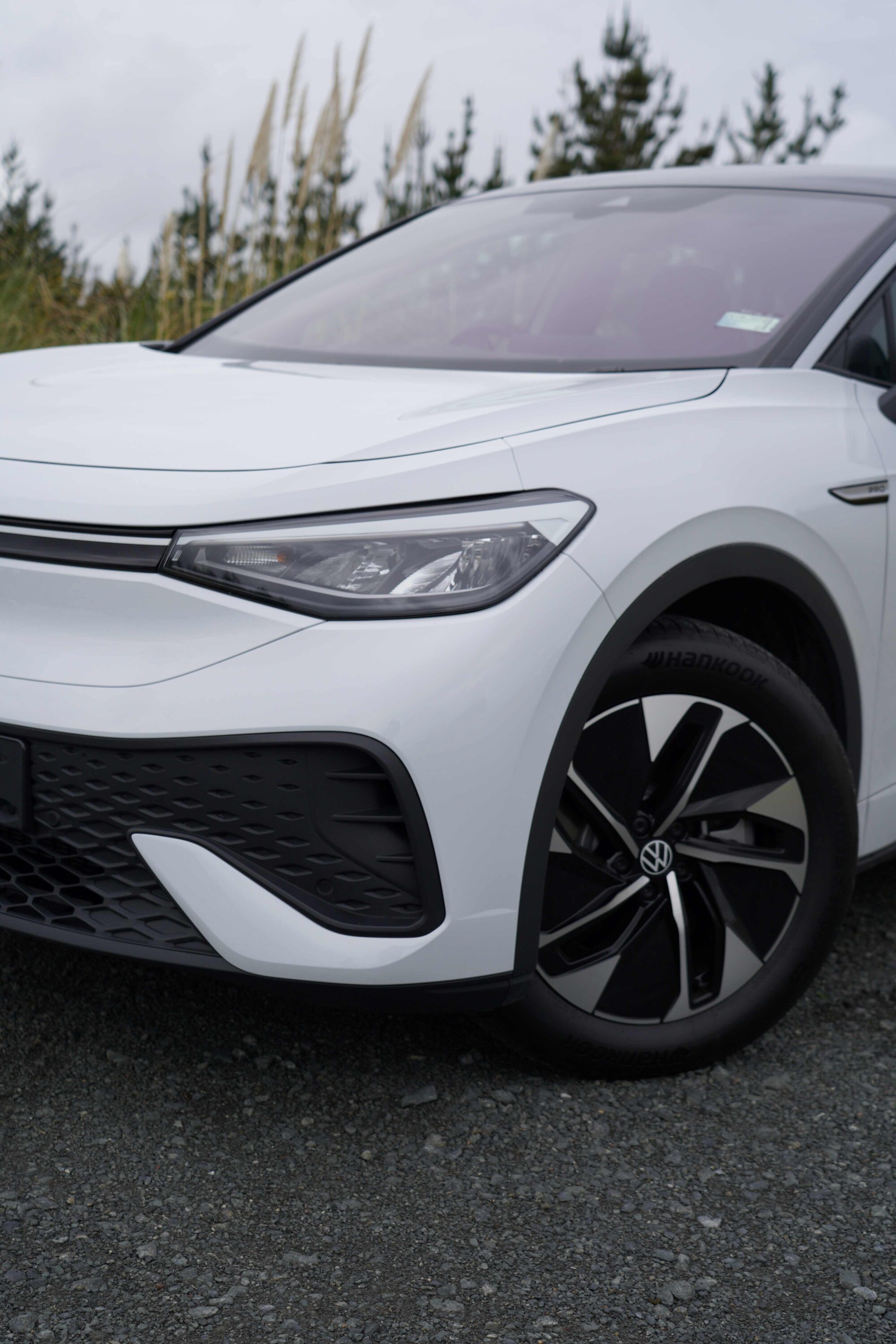 The ID.5 (Pro and Pro+) offers a more sportier 'coupe' appearance, with a sloping roofline and a lower drag coefficient (0.26cd v 0.28cd) but to be honest, unless you're up close and can read the badging, you have to have a keen eye to spot the difference – top tip, the nose on the ID.5 has a c-shape to the lower side air dams and the rear has a tailgate spoiler.
In both models, the Pro is the base spec (however it's far from base) and the Pro+ adds a few extra goodies such as IQ matrix headlights (with an 'eyeball' in the centre), a front LED light bar, 3-zone climate control, massage seats, and a 'ready to discover MAX' infotainment system, but on the plus side, both the Pro and Pro+ come with the entire suite of safety and security aids, for which there are too many to list here.
With a belly full of great food (thanks Chef) we grabbed our assigned fully-charged vehicle and headed away for the weekend. My ID was the 5 Pro which displayed 515km of range on its cute but effective 5.3-inch digital instrument cluster – not bad since VW claims 530km WLTP.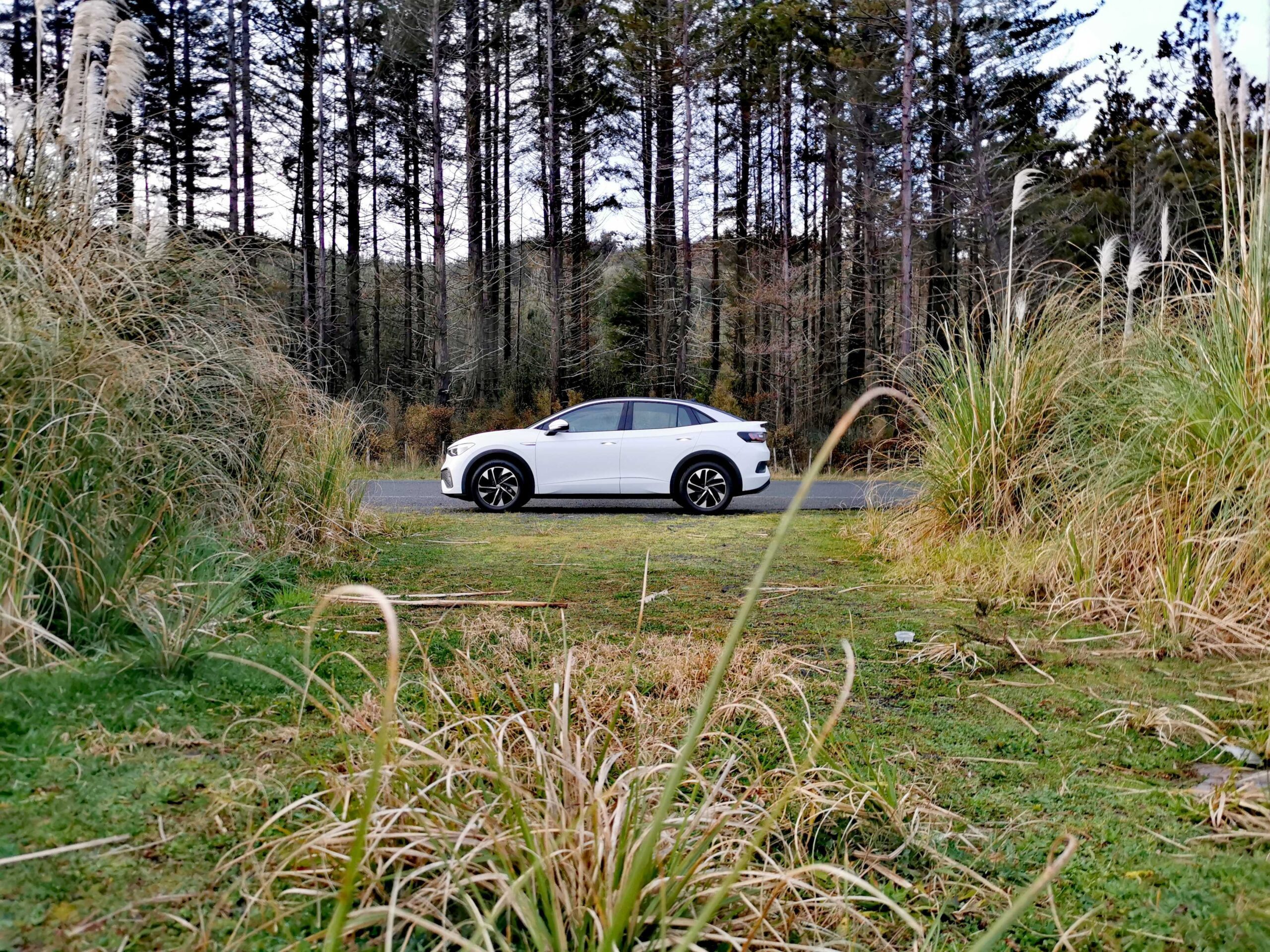 From there on in, it was a weekend of getting to know the new 5 – so checking the ID's ID.
'Twist and go' is how VW best describes the ease at which the ID.5 is to drive and it's bang on. The EV is on the moment you rest your cheeks on the 'Artvelours' microfleece covered driver's seat and a twist forward on a dial beside the instrument cluster has you off in a flash – well, not quite a flash as the 0-100km/h time is not record breaking, but flash enough for most.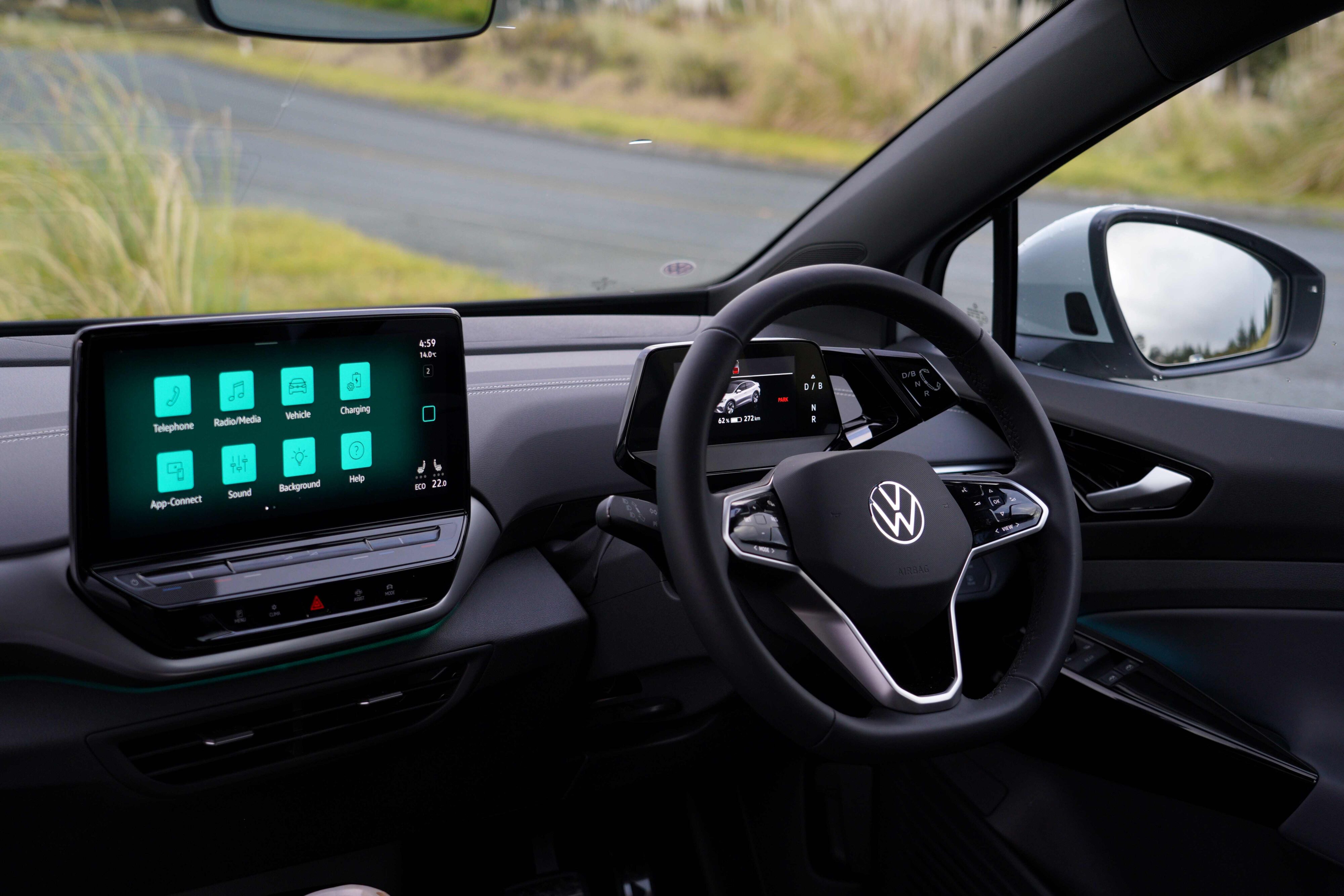 In Drive, the ID'5 rolls freely, almost like perpetual motion, so ideal for those open road drives, but should you wish to get some additional charge back into the battery while on the move, the regenerative braking can be upped around town with another forward twist of the aforementioned dial to 'B'.
On the matter of braking, the ID's come with disc brakes on the front and drum brakes on the rear, without getting too technical, drum brakes are (on the face of it) a little old fashioned, but this move actually adds around an extra 15km of range to the vehicle, and that alone could be enough to get you home.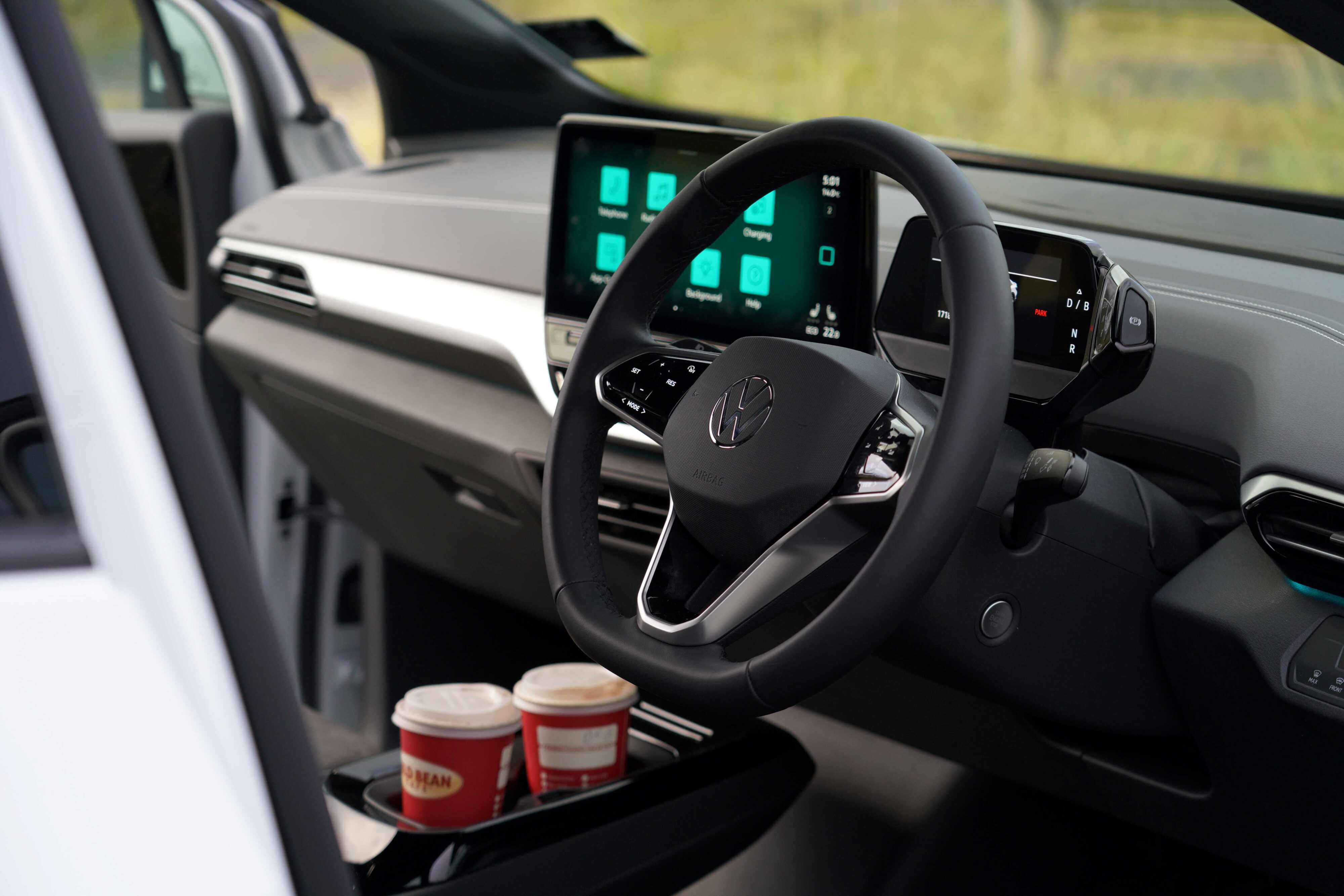 On the open road, the ID.5 feels well balanced, and as it should because VW claims it has a near as dammit is to swearing 50/50 weight distribution, and they have also moved the steering rack to the other side of the front axle which offers a more positive response – nice.
The cabin itself is quiet and spacious, with minimal road and wind sounds to disturb, and although the chassis is more rigid than their ICE powered models, it's pretty forgiving on even our more potholed roads.
The infotainment screen is touch or 'Hey ID' usable and the latter will do clever things like raise the temp for the driver by a degree if he/I say it's cold, tune the radio (for those of us that still use that) and various other commands. CarPlay and Android Auto are surely a given by now? My Pro model came with 6 speakers, but should you want more premium sounds, the Pro+ comes with a 12-channel digital amp, a subwoofer and 450watts.
Luggage space is a hefty 459L (oddly 6L more than the roomy focussed ID.4), but neither models come with a kicker tailgate or a frunk – space under the bonnet.
When it comes to ADAS (driver aids and safety), the ID.5 has it all, from adaptive cruise and images of what's around you on the instrument cluster, to pedestrian and cyclist monitoring, and as an added bonus, there is a light bar strip that stretches across the bottom of the windscreen that flashes up in different colours depending on what is happening, for example RED should you be close to a crash or WHITE when the Hey ID is talking to you – it's all very flash.
My time with the ID.5 was relatively brief but I returned it with 28% battery (127km) having travelled 288km, which by my calculation gave me a range of 415km. Less than the forecasted 515km but I had been driving it in Sport, testing it's sprint credentials and generally driving it as an EV driver wouldn't.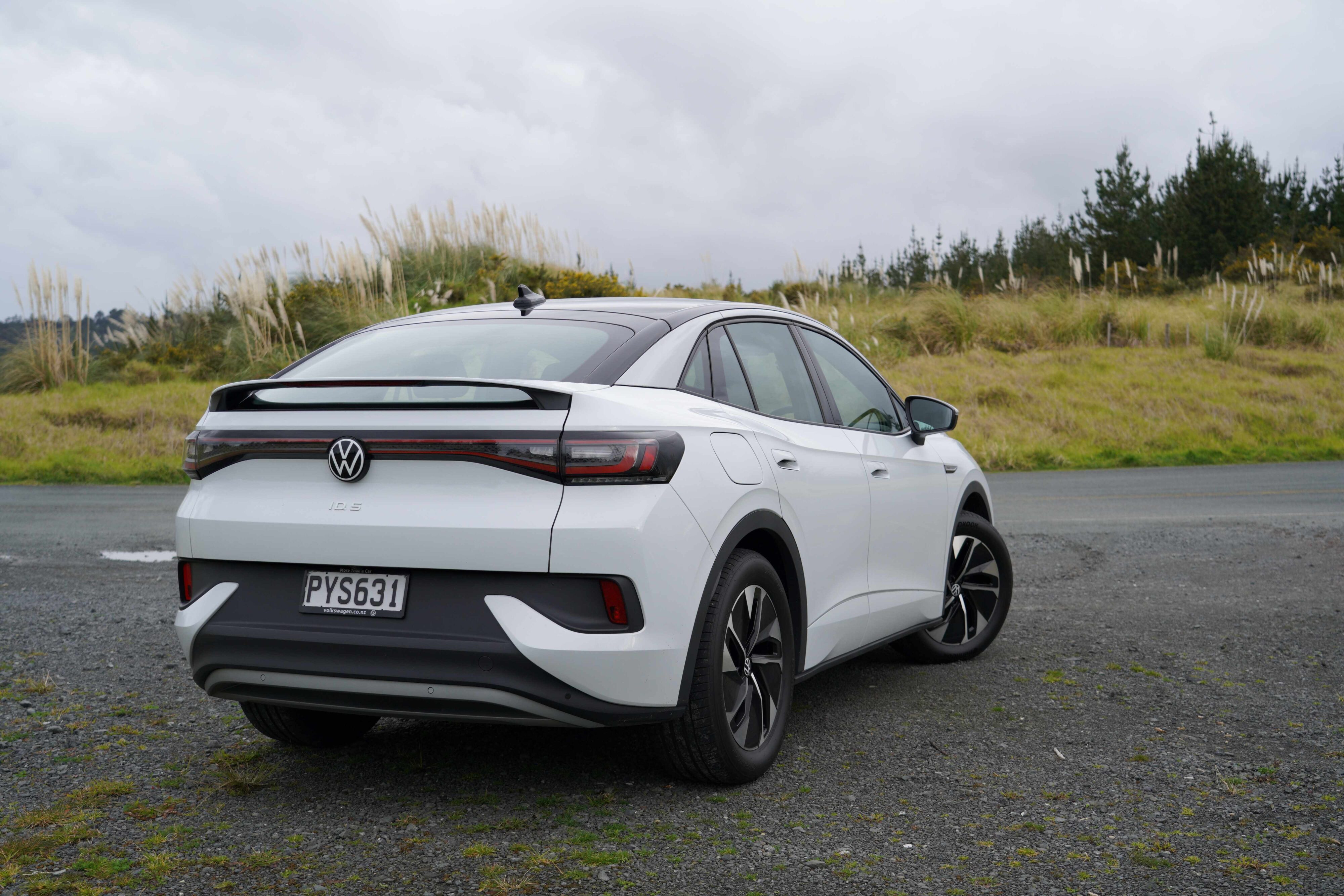 The ID.5 is a well-balanced SUV that's great/simple to drive and above all-else feels like an Vdub, and to me, that's all the ID credentials it needs.