As if the Aston Martin Vantage wasn't powerful and prestigious enough, there's a V600 model that takes things to another level – and it can be YOURS!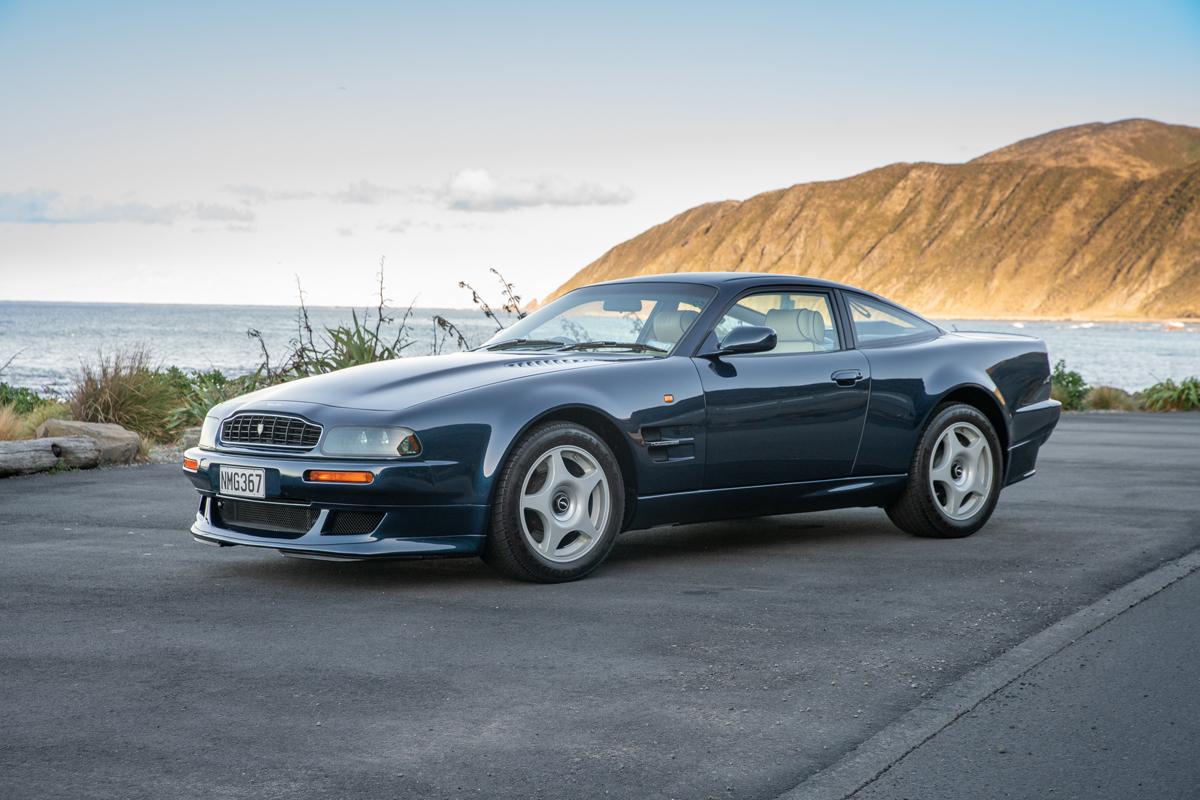 Built by Aston's Works Service in Newport Pagnell, the V600 dynamic driving package was a comprehensive upgrade that could be installed on any Vantage V8. It was also the fastest Aston Martin when tested at launch in 1992. For a more aggressive look, the V600 was driven by a supercharged version of Aston's V8 engine.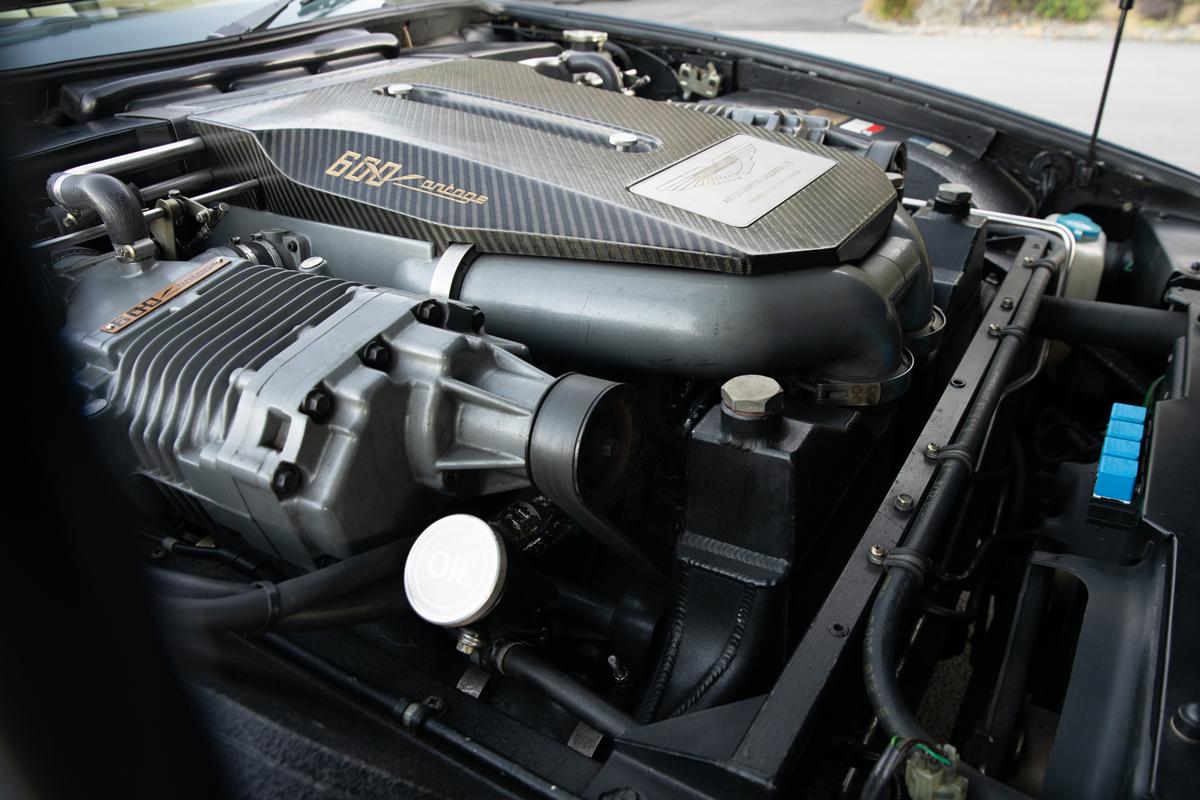 Using twin mechanically driven Eaton superchargers, the 5,340cc motor produced a a colossal 550 lb/ft at 4,000rpm. Engineer at Aston Martin Steve Bolton describes development of the engine: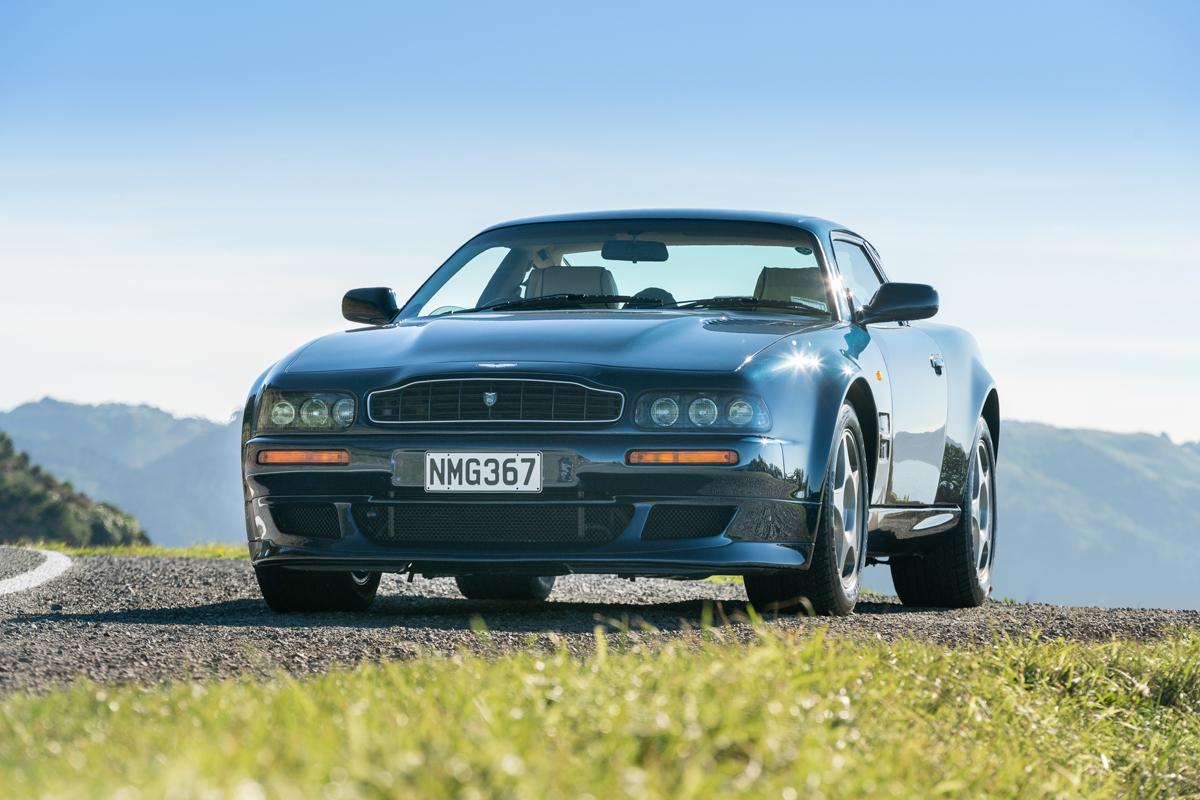 "I had done some work previously with the Vantage and had established that one of the concerns with the car in extreme climates was that the inter-cooling system wasn't as efficient as it could have been. We needed to liberate more power, as well as revise the superchargers and the exhaust system to improve the inter cooling and thus performance. Indeed, we found that by improving the cooling we could take advantage of the increased charge being developed by the new superchargers and get a robust 600 bhp."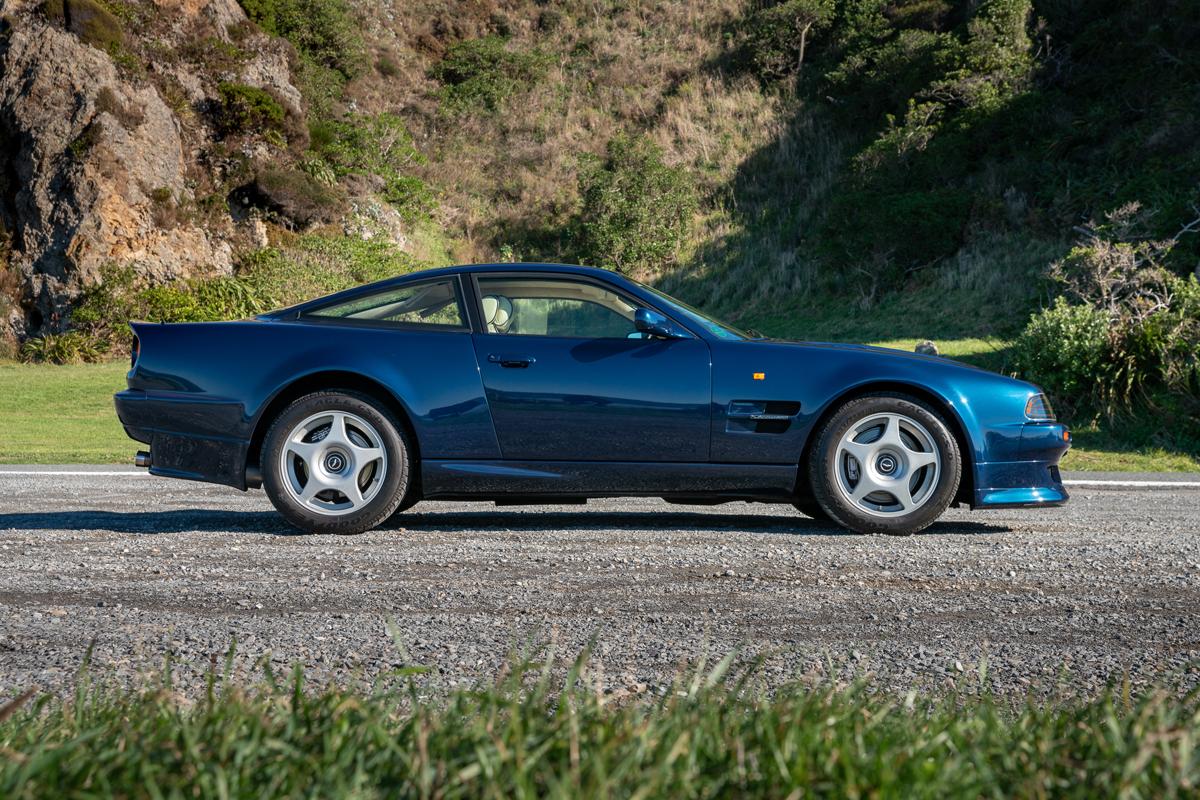 In the end, modifications to the supercharger system were mainly focused on cooling, with an additional intercooler radiator that could cope with the increased supercharger pressure. This meant the exhaust was also enlarged to a bigger bore.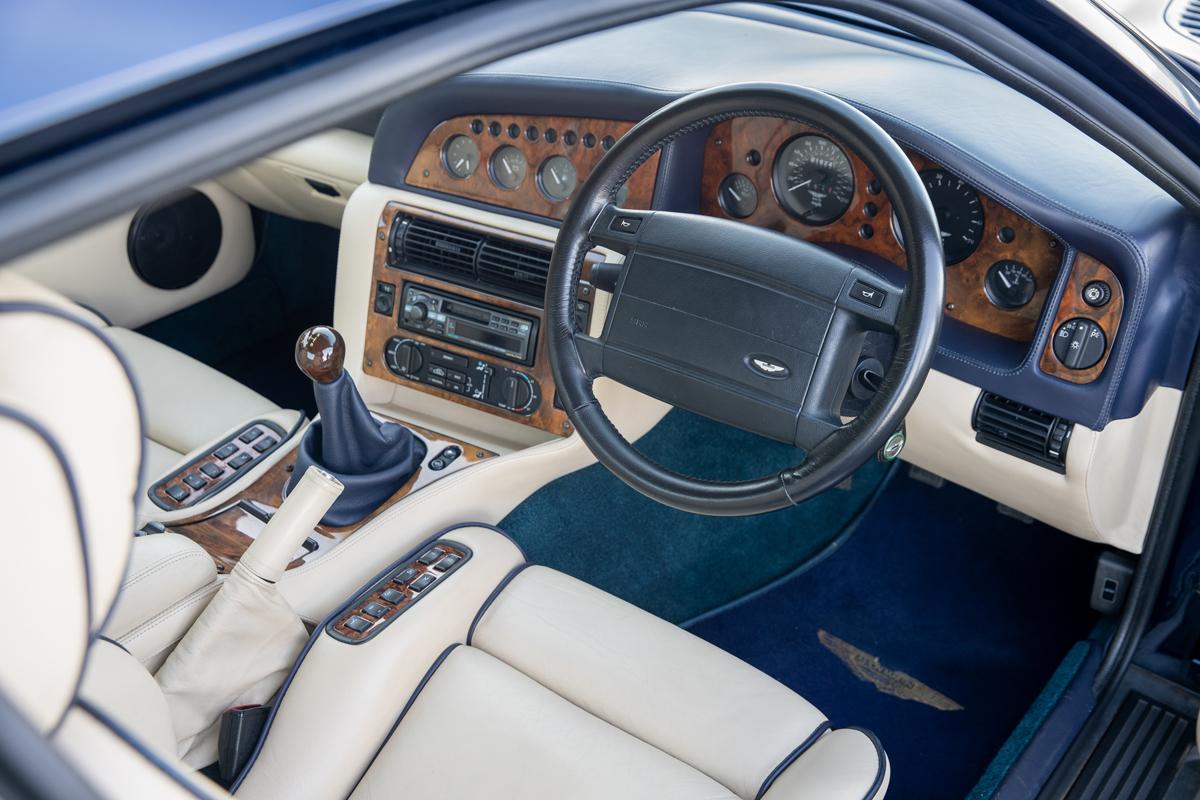 Ventilated and grooved discs with AP Racing 6-Piston callipers were fitted as standard to the V600, as was the suspension with Eibach springs, Koni dampers, and a stiffer anti-roll bar. The package was finished off with 5-spoke Dymag wheels and Goodyear Eagle GSD tires.
Autocar described the V600 as "a real Aston Martin; a big, very beautiful, very fast, albeit expensive GT with so much appeal and purpose behind it that it is more an experience than it is mere transport." They were able to reach 60 mph in 4.6 seconds.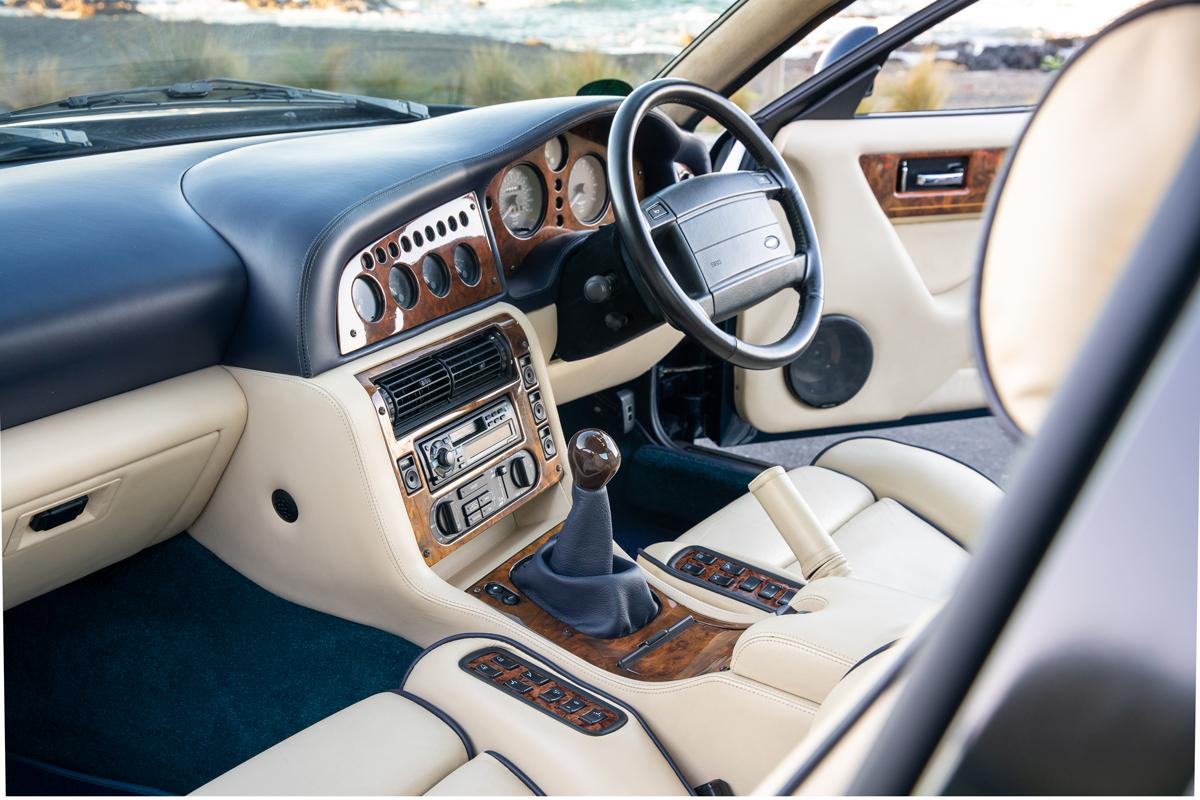 Clearly, this performance did not come cheaply. Indeed, the full package added a further £43,000 to the cost of a "stock" Vantage. Aston Martin's marketing was based upon the premise that you took your Vantage back for the upgrade. However, it soon became apparent that new cars fitted with it could be registered as V600s. This was ultimately decreed by Aston Martin management. However, Webb's understand that of the 81 units that received the V600 modification, only nine had it fitted at the factory as part of their manufacture. These nine are known as the 'works dynamics' specification, and our example is one of them!
Registered new in the United Kingdom in April 1998, the car in question was imported into New Zealand and registered on 24 July 2011. Our current and sole local owner had owned previous examples of the marque, and had been seeking a V600 for some time – but to no avail. When this one cropped up at a well-known Kent dealership, he arranged an inspection which was highly favourable and proceeded with its purchase.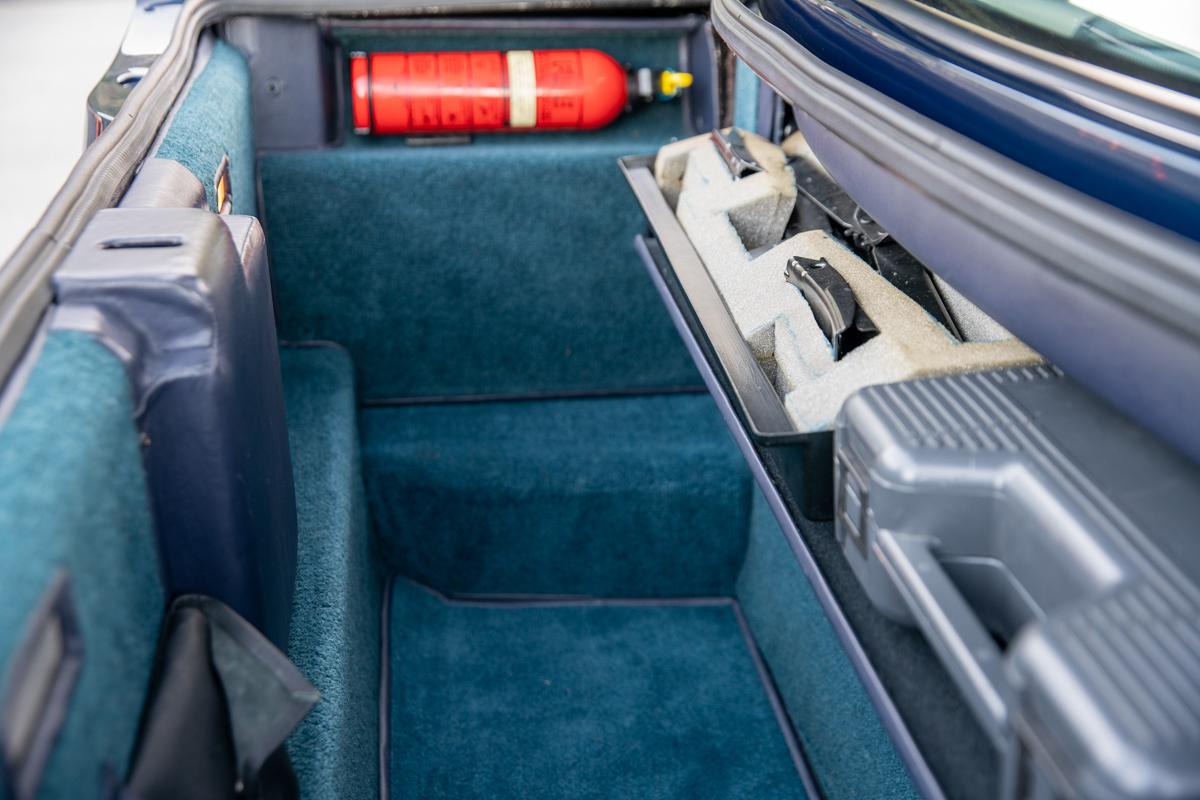 The aluminium body is finished in Rolls-Royce Royal Blue with parchment hide seating piped in dark blue and blue carpeting. With electrically heated and adjustable Recaro seating, air conditioning and central locking, electrically adjustable windows and door mirrors, Dymag magnesium alloy wheels, and traction control, this vehicle is superb. It presents in what can only be described as a near concours condition being truly the last of the coach-built cars from this marque. Mileage is a mere 16,218 miles. The Gearbox is a 5-speed, short shift manual.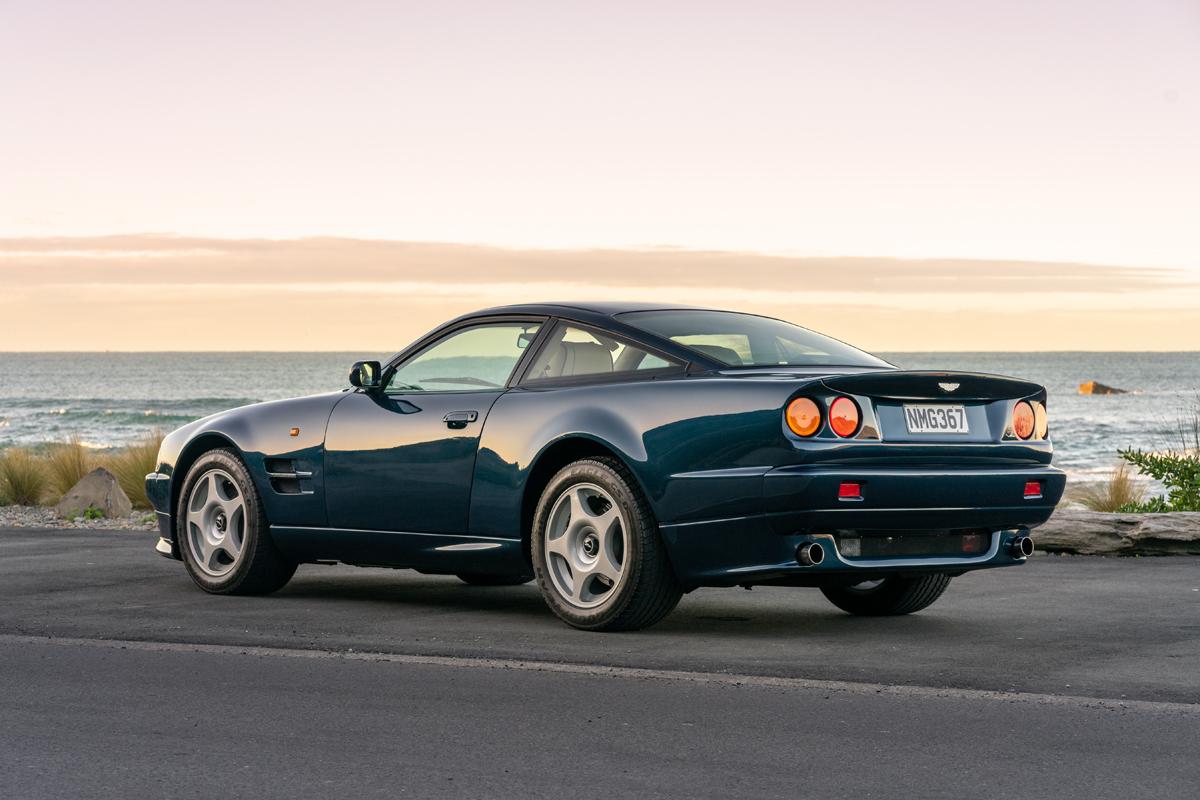 The engine like the rest of the car is hand built and bears the imprint of its constructor, Terry Durston. All handbooks are included. The tool kit is unmolested with a recent set of Goodyear Eagle tyres fitted to provide proper road comfort and handling. Servicing has been affected by a local marque expert. An aesthetic that sets the V600 apart from a conventional Vantage is the inclusion of the Aston Martin Works insignia on the grille.
Essentially, his is a car that wants for nothing. With an imposing presence, it is undoubtedly one of the finest vehicles that Webb's have been privileged to offer. Easy to see why in 1993 it was the most powerful car on the market, with a top speed of 322 km/h!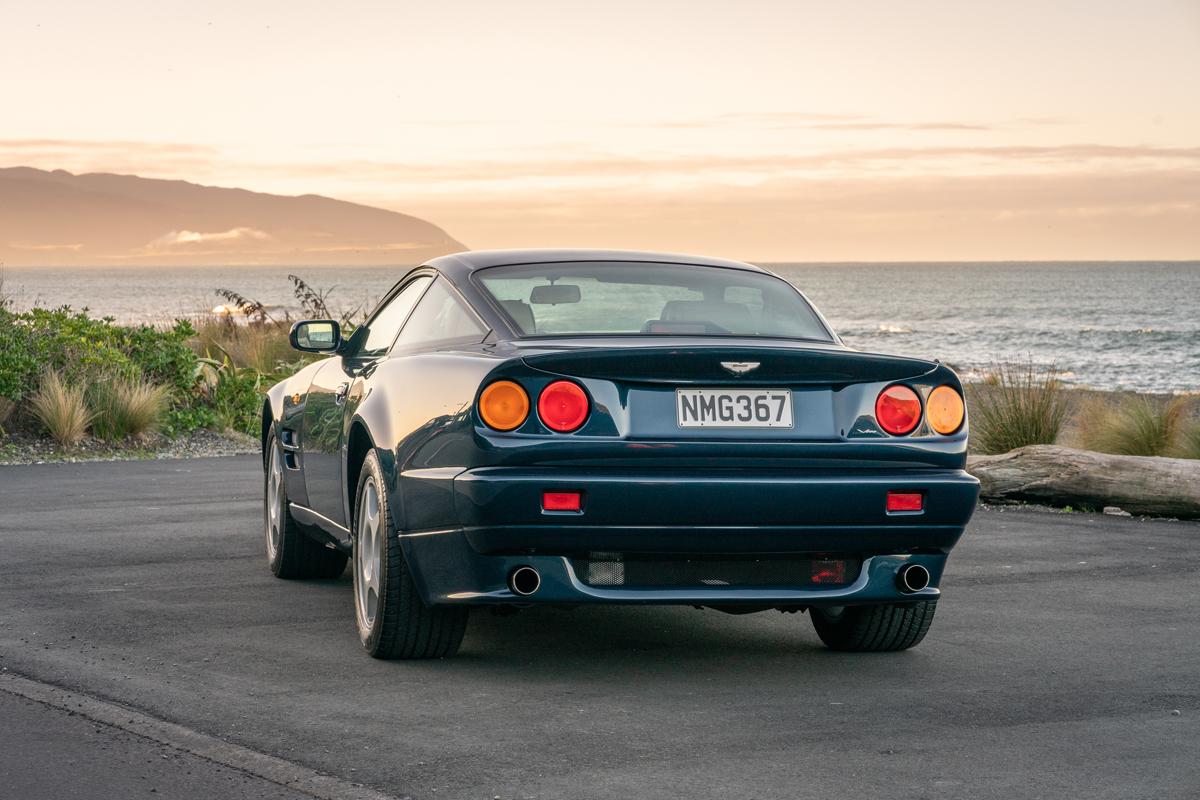 Available at auction in NZ, for more details click here