From New Zealand's point of view, the BYD (Build Your Dreams) car brand has grown from zero to hero in the blink of an eye. In just a couple of years, It's all-electric ATTO 3 vehicle, has not only amassed great unit sales (you're bound to see one on the road today) but it's also taken out numerous accolades and awards – so the obvious next step was to expand the range.
Now 'range' is something of a sticking point when it comes to EV's, it seems that regardless of where or how we use electric vehicles, more range (bigger batteries) is what consumers seek out and if it comes with a cheaper price tag and a pat on the back cheque from the government then it's smiles all round – which in some ways, makes BYD's new ATTO 3 additions a slight head scratcher, or maybe not.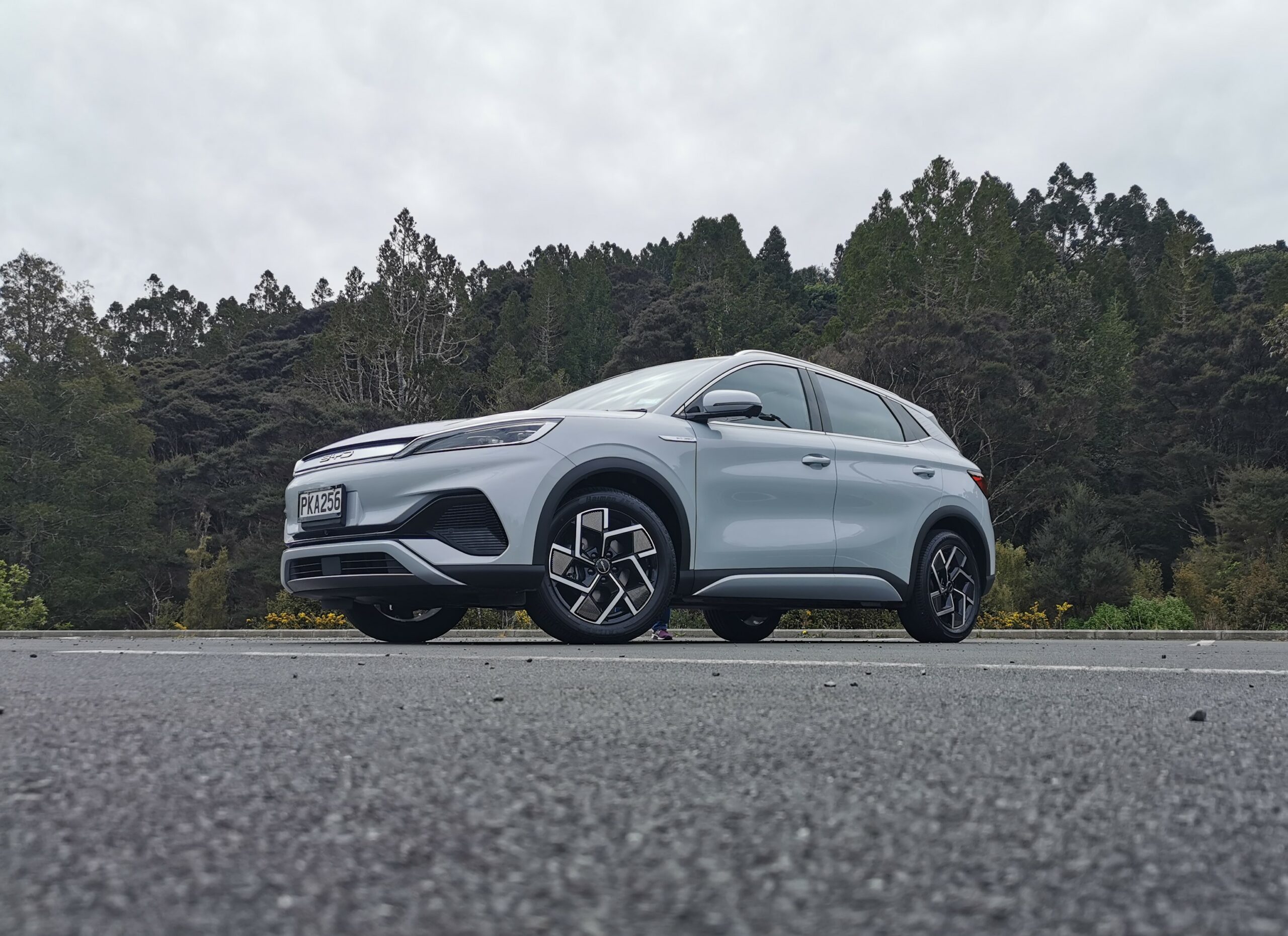 My first introduction to the BYD ATTO 3 (extended) came with a hefty 60.48kWh blade battery that boasted 420km of range and all for a $62k sticker price. It was/is a funky looking SUV that had dragon features on the outside and a gym theme, complete with guitar/sinew strings and a skin feel dash. It was/is a nice driving vehicle, a great side for town and city driving and ample range for those times when you need to go further afield.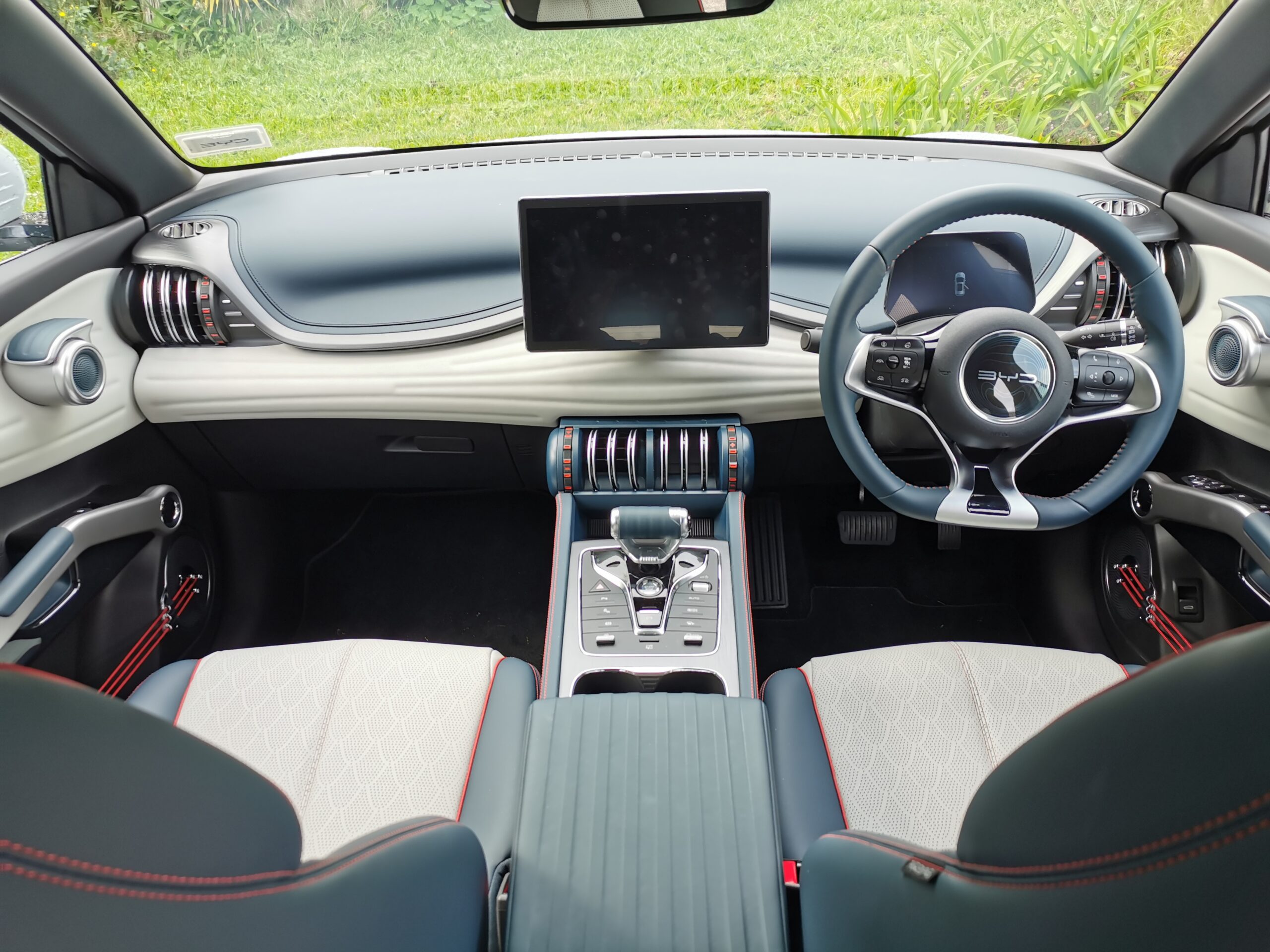 However, since its launch and subsequent meteorological rise to the top, many other brands have not only launched onto the NZ landscape but have revised their pricing structure to appeal to the masses (for some/all of the reasons listed above).
Introducing the 'Standard' ATTO 3. Nestled at $3,500 under the 'Extended', the Standard comes with a 49.92kWh blade battery that's got an estimated range of 345km, it is slightly lighter than the Extended and has marginally smaller wheel track, but aside from that, it's exactly the same – which is a good thing.
It drives the same too. I had it in my possession for a week and dapped here and there, all over Auckland, and still returned it with 80km of range left. But, oddly enough (or maybe aptly) knowing that the range was less meant that my driving methods were kerbed, I was more sedate in my acceleration and used the regen levels to the fullest.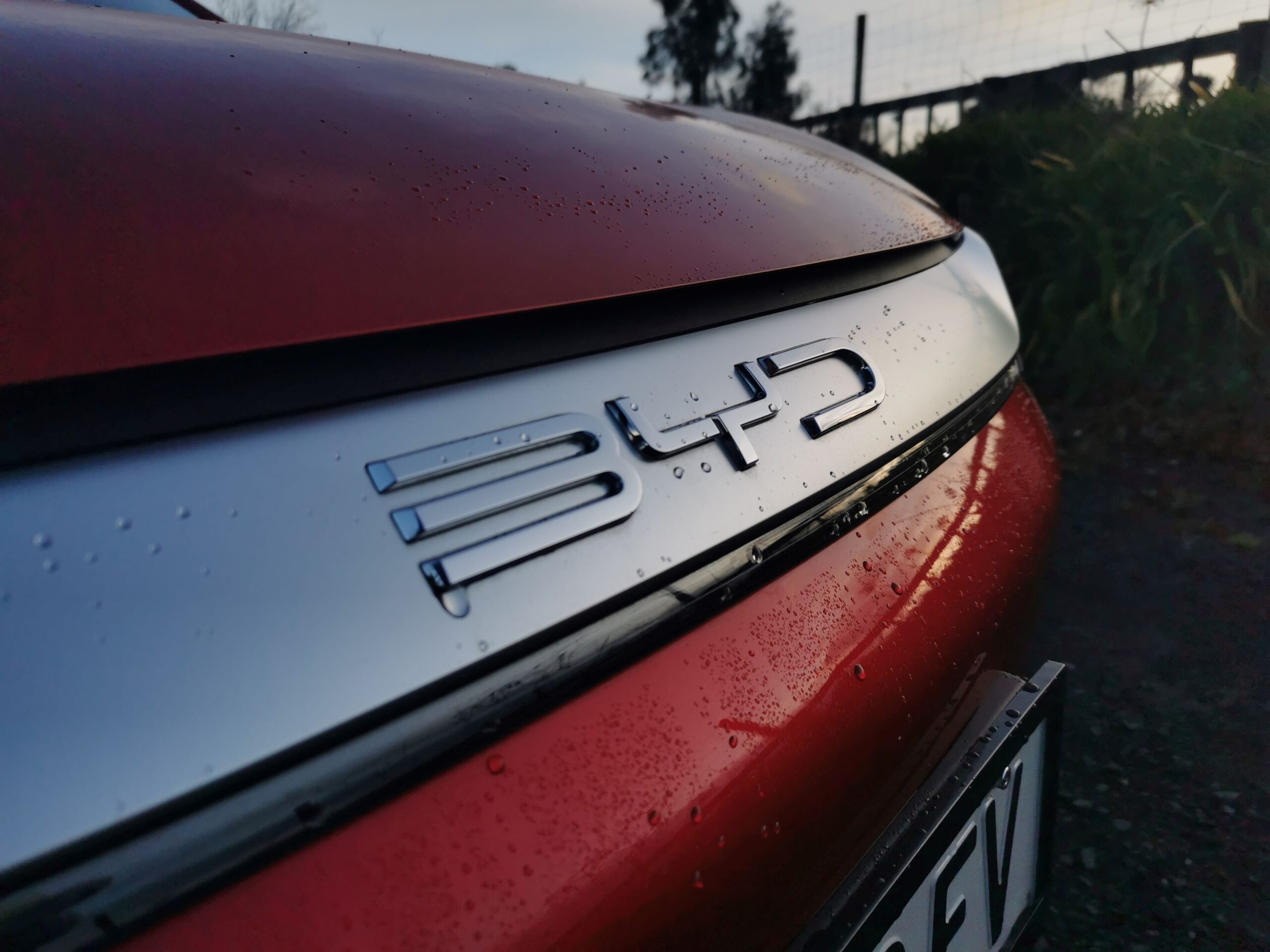 To me, a 3.5 grand saving (at the cost of 75km) is about as appealing as they come, and in many ways, would be a big contribution to a home changing set up – seriously, don't get me started on public charging, BUT, for those that don't want to stare at the interior of a gym every car ride, BYD NZ has also released a TACHYON edition.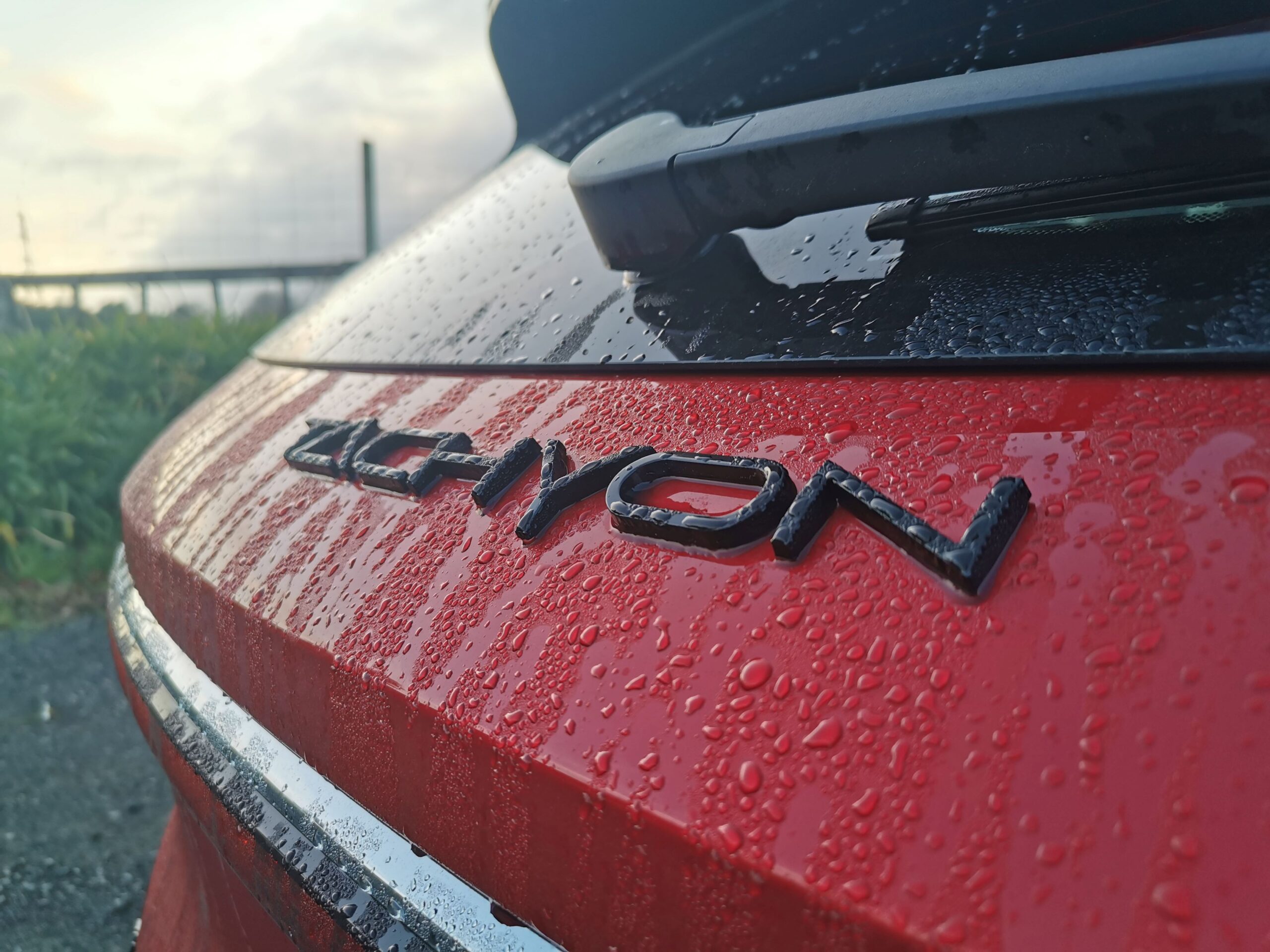 Named after 'a hypothetical particle that travels faster than light' the ATTO 3 TACHYON is a locally developed model that has been cosmetically (or is that cosmically) enhanced to stand out from the increasingly expanding ATTO 3 crowd.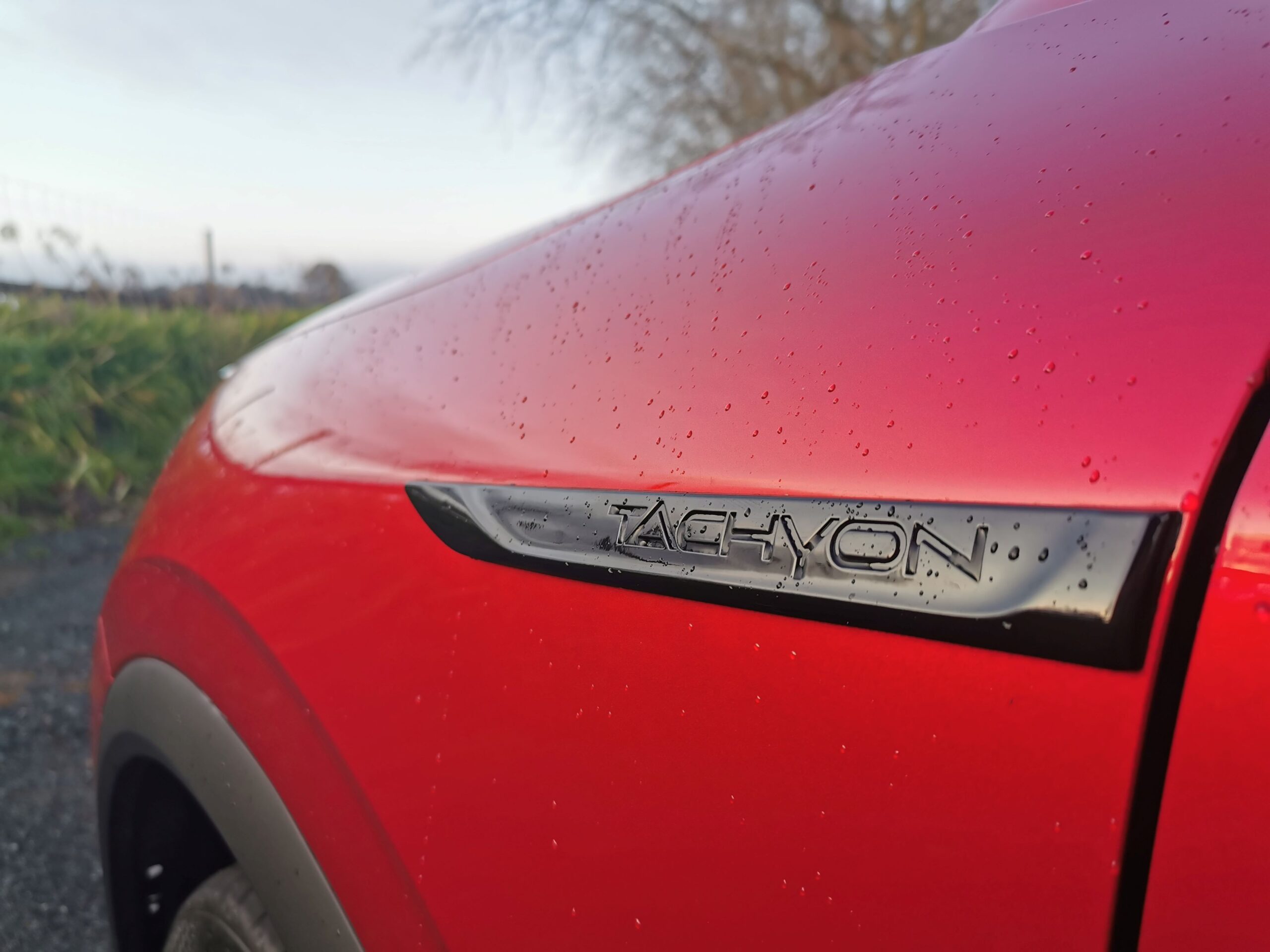 Firstly, it's paintwork. My review model came in Parkour red (so very daring and athletic) but you can opt for Surf Blue Boulder Grey (all three are $1250 options) or Ski White for free.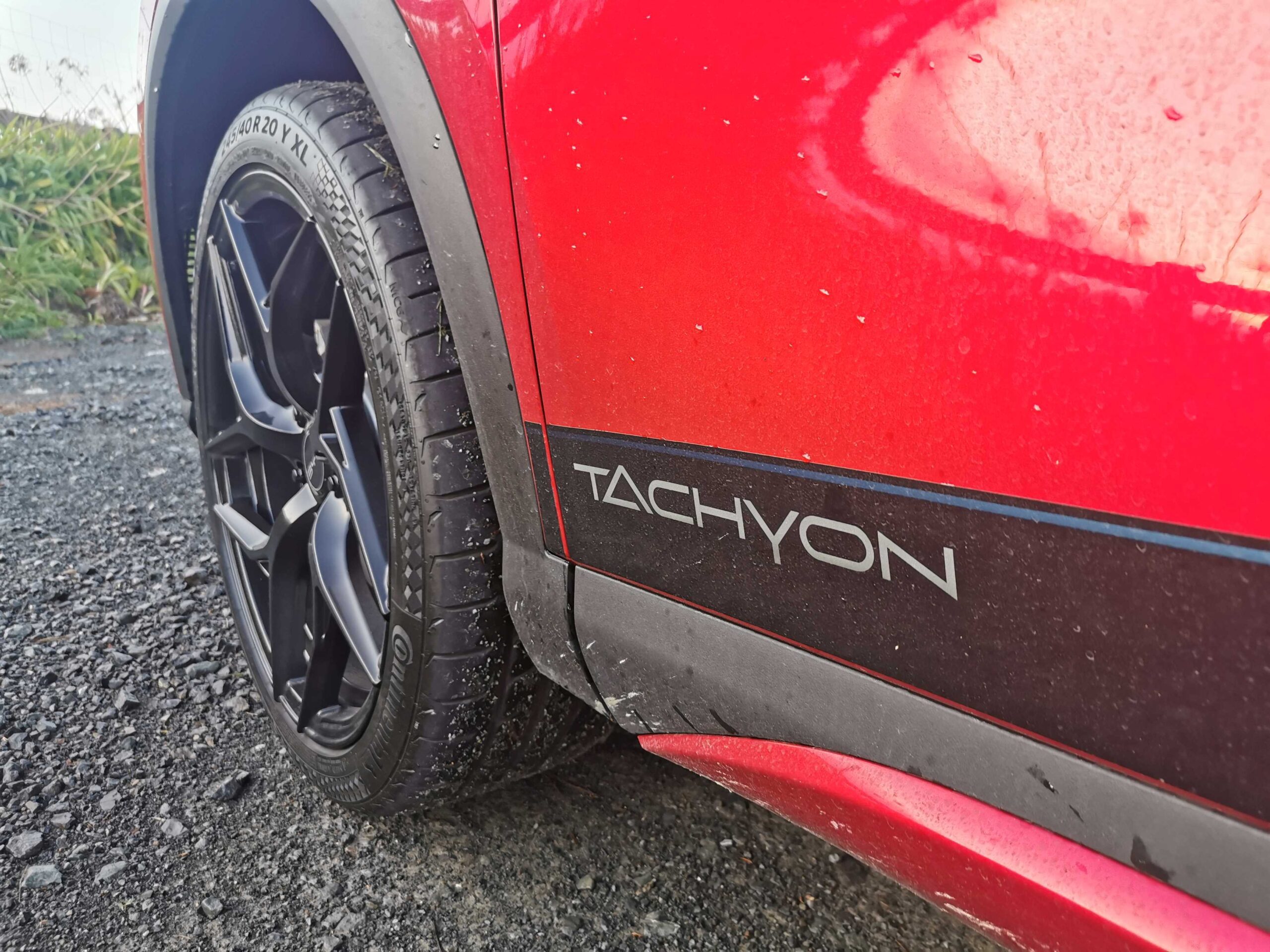 The vehicle size and shape remains the same and the battery/range is the Extended version, but the wheels it rides on are 20-inch alloys, with Continental rubber (rather than Batmans) so I believe that the range is a little bit compromised.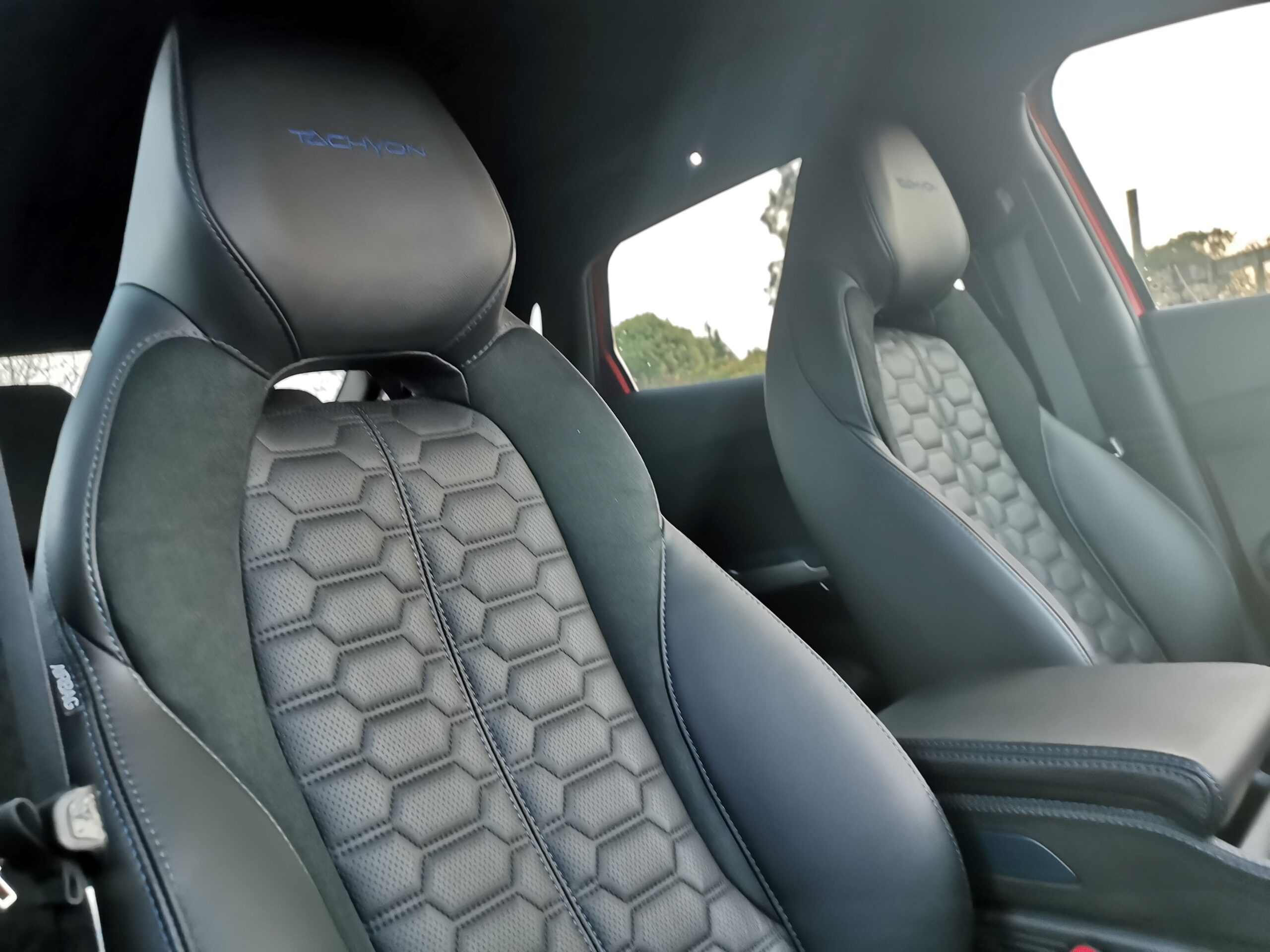 The nose comes with a bonnet guard, the front windows come with monsoon shields, tinted rear windows, and TACHYON decals and black badges complete the exterior improvements.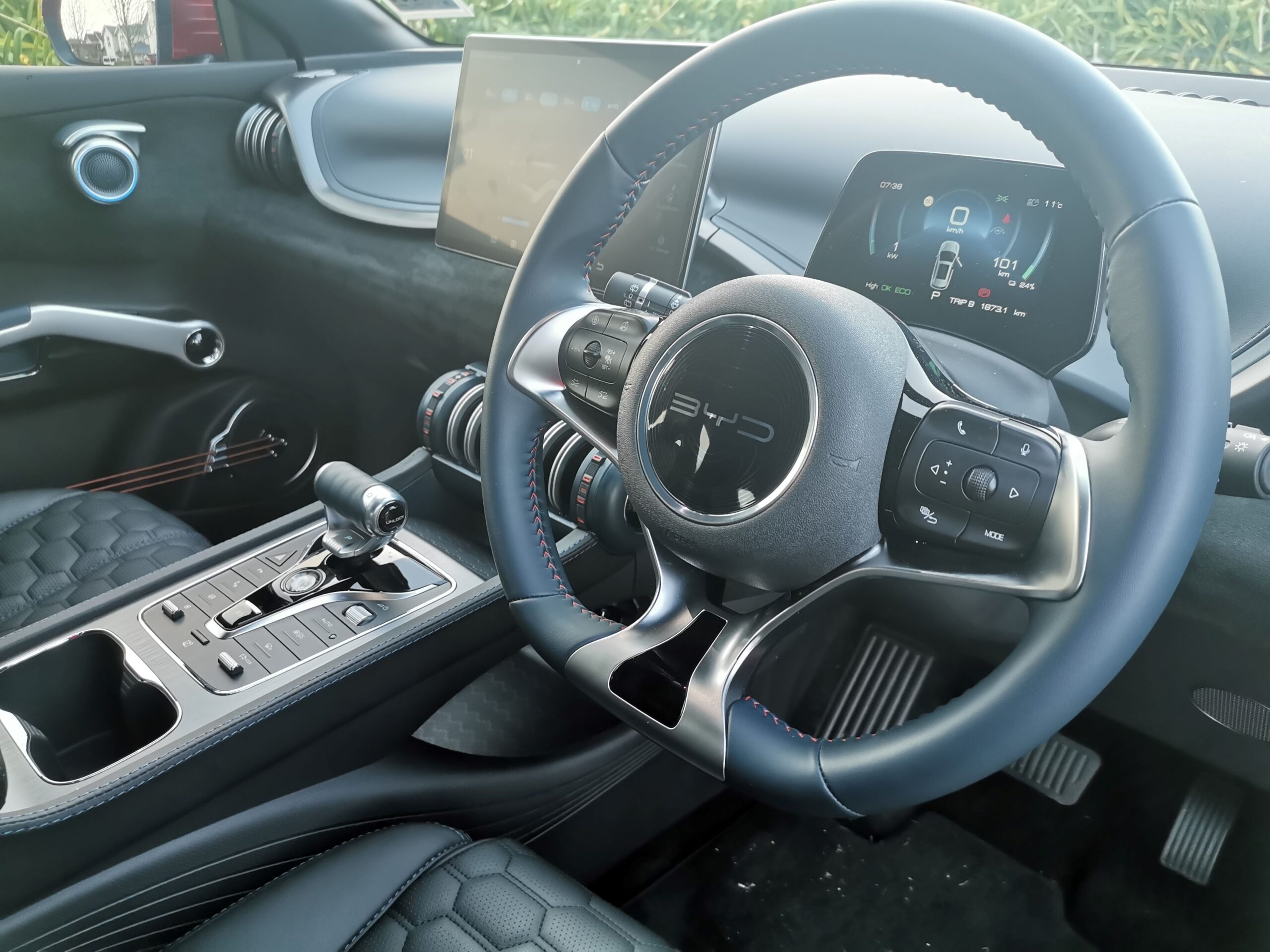 Step inside and the gym-look has been upgraded to posh. The skin dash is gone, replaced by premium leather and the seats are all leather too – it's a much nicer place to be.
Tech is the same as with the other ATTO's but the drive is soo much better, especially around corners or in the wet. I'm not saying that the TACHYON is a performance vehicle or is 'faster than light' but it does perform better, and more importantly makes you feel more special.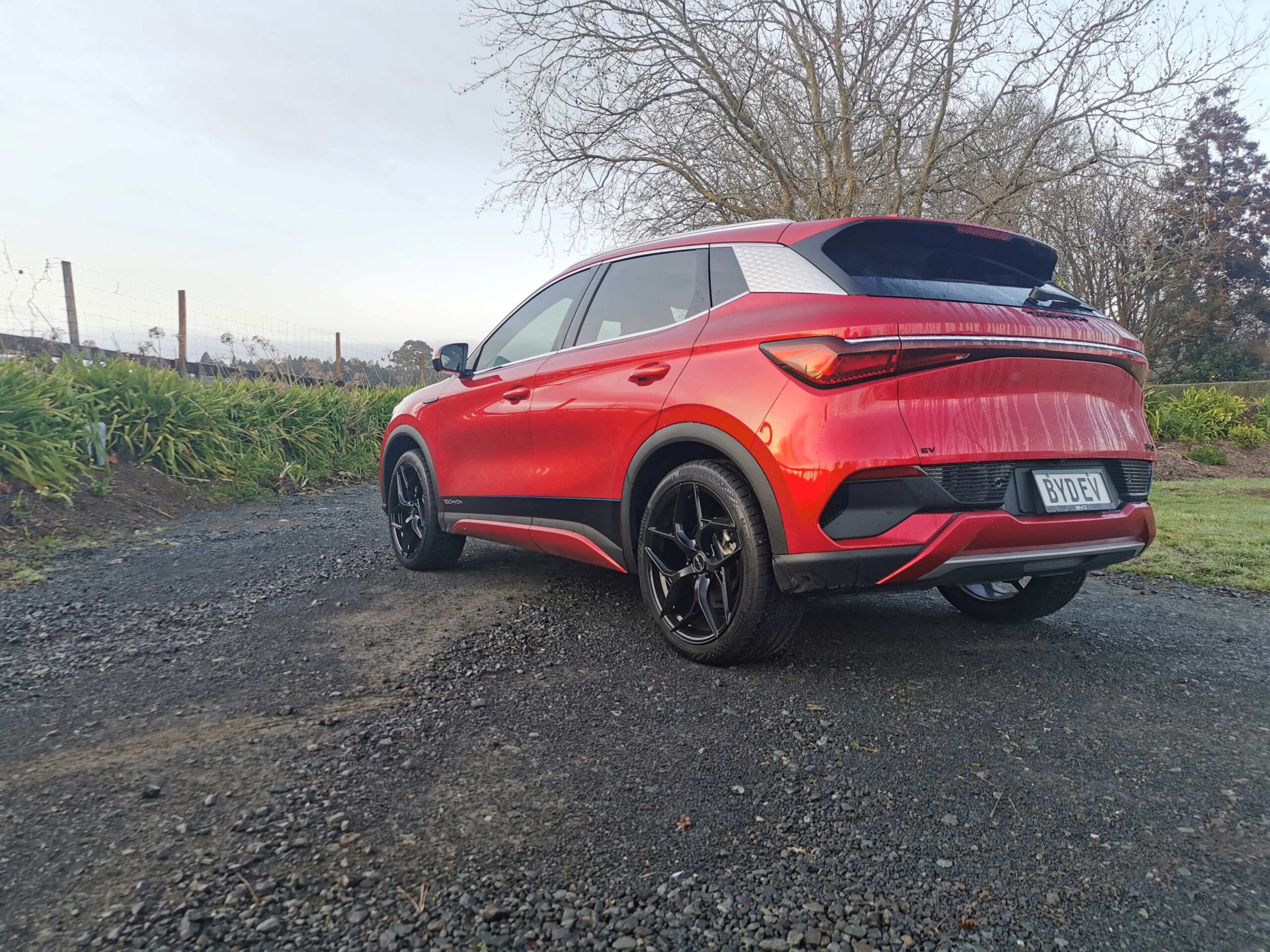 'More Special' does come at a price though and in the TACHYON's case it's $71,490. Better ride, no skin tone dash, better grip and you still get a pat on the back from the government – I guess I know which of the team is more dreamy for me.