Bentley Motors has released details of the extraordinary new sound system available to customers of the Bentley Batur by Mulliner. The most exquisite in-car audio system ever created, the new 'Naim for Mulliner' option is the result of 10,000 hours of development work, exceptional new hardware and a complete system recalibration. The 'Naim for Mulliner' audio system will be a £25,000 option for the 18 customer Baturs to be handcrafted by Mulliner at Bentley's Dream Factory in Crewe, England.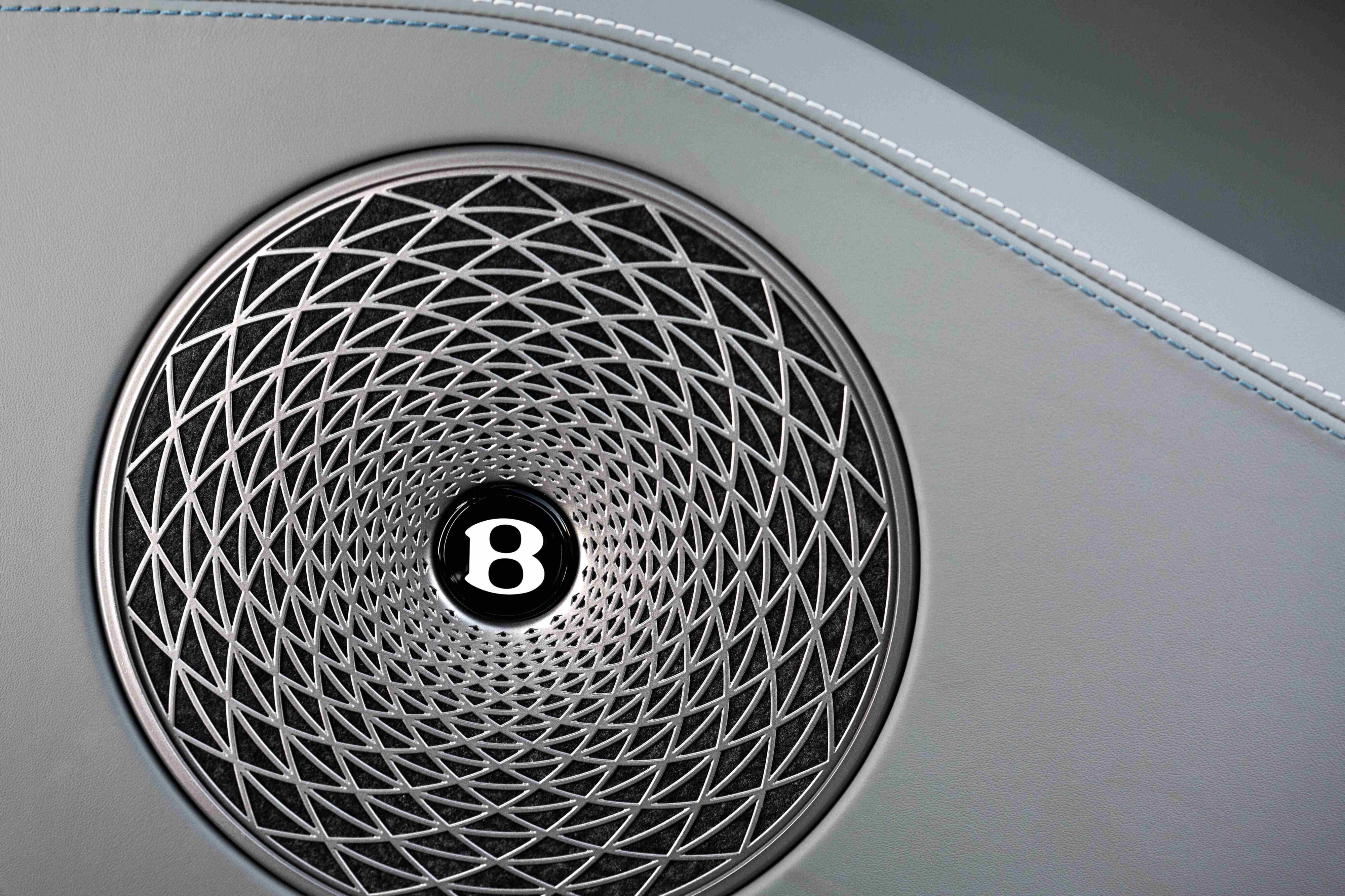 When it comes to in-car audio systems, 'Naim for Bentley' is considered one of the most impressive sound systems available today. However, when a new bespoke coachbuilt model came to light, the engineers at Crewe started planning the next benchmark for in-car audio.
With a partnership spanning over 15 years, the 'Naim for Bentley' system was a solid foundation to start further development. The system needed to deliver an unrivalled musical experience, providing presence, detail, power, warmth, airiness and immersion, whilst using the most efficient technologies.
Collaborating with Naim and Focal, over 56 requirements and recommendations were identified for the 20 speaker system planned for the Batur. The output is the result of 10,000 hours of innovation developments inherited from both brands and combined to produce the pinnacle of in-car audio – 'Naim for Mulliner'.
Using bespoke Focal speaker drivers which sit in Bentley's unique speaker baskets, created using additive manufacturing, a significant step change in performance is achieved. The 20 speaker system comprises six tweeters, nine mid-range speakers, two woofers, two active bass transducers and one sub-woofer. All mid-range speakers and tweeters have new speaker drivers for 'Naim for Mulliner', whilst the woofers and sub-woofer have been modified to improve linearity and dynamics.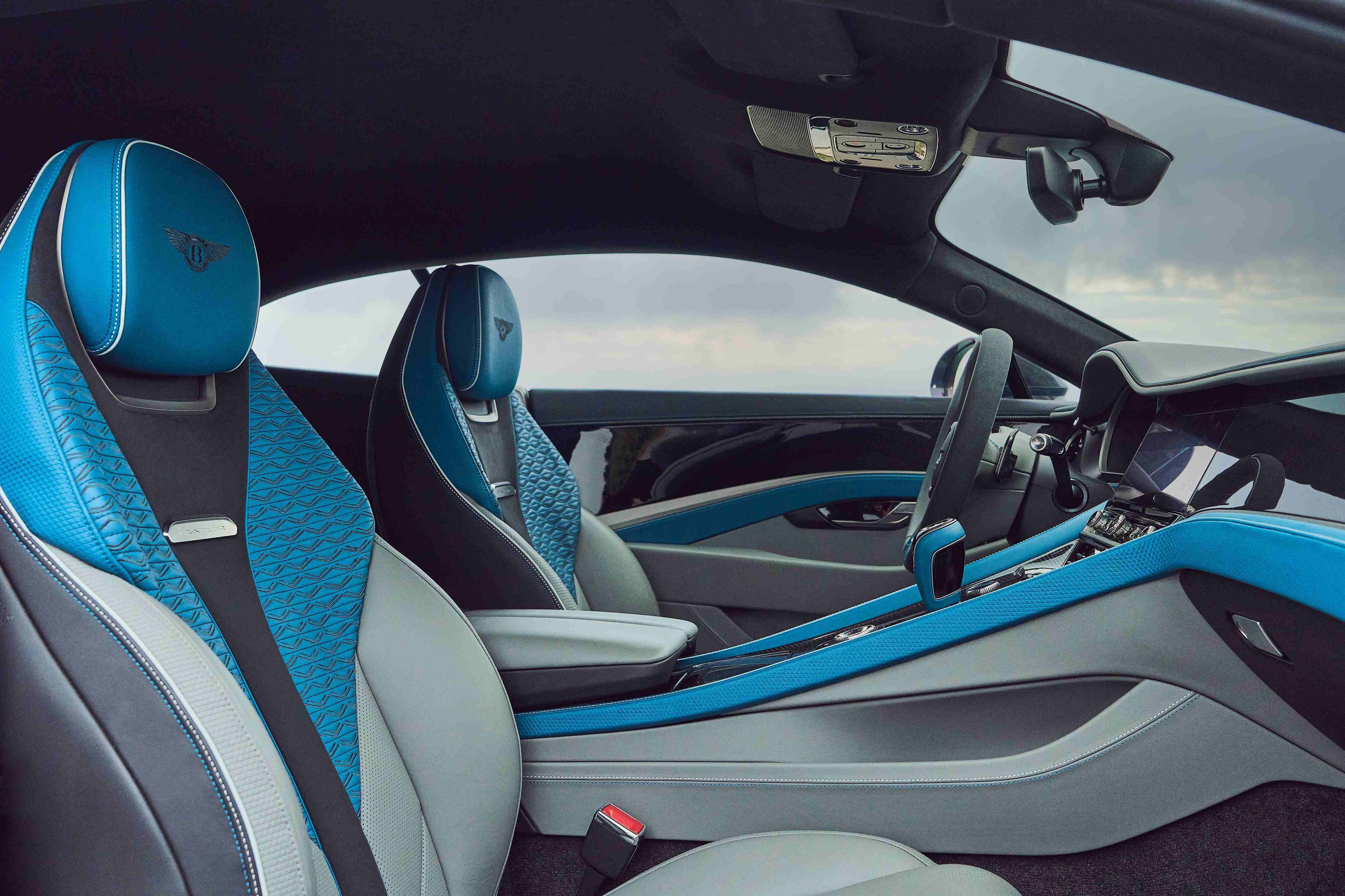 The new speakers are derived from Focal's Grand Utopia speakers, and for both mid-range and tweeters feature patented 'M' cones. The exclusive 'M'-profile made from a single piece (with no dust cap) provides incredible rigidity and perfectly combines the three critical criteria for a speaker driver: rigidity, lightness and damping. This enables an extremely linear frequency response with a low distortion rate and better sound dispersion. This highly advanced cone delivers a breath-taking level of detail adding to the listening experience and captivating realism.
The tweeter, in particular, has been chosen to produce a silky treble. Its distinctive wide-angle diffusion is beneficial for the 'off-axis' listening of in-car environments. Comprising an 'M'-profile aluminium / magnesium cone, it delivers flawless harmonic balance and impressive purity. The combined system produces a sound that is immersive, exhilarating, warm and powerful.
The midrange register is no doubt the most complicated to control in a sound system. On one hand, there must be a smooth transition with the bass, whereas on the other hand, it must be tuned with the tweeter in terms of dispersion and acceleration. This determines the homogeneity of the timbre and spatialisation.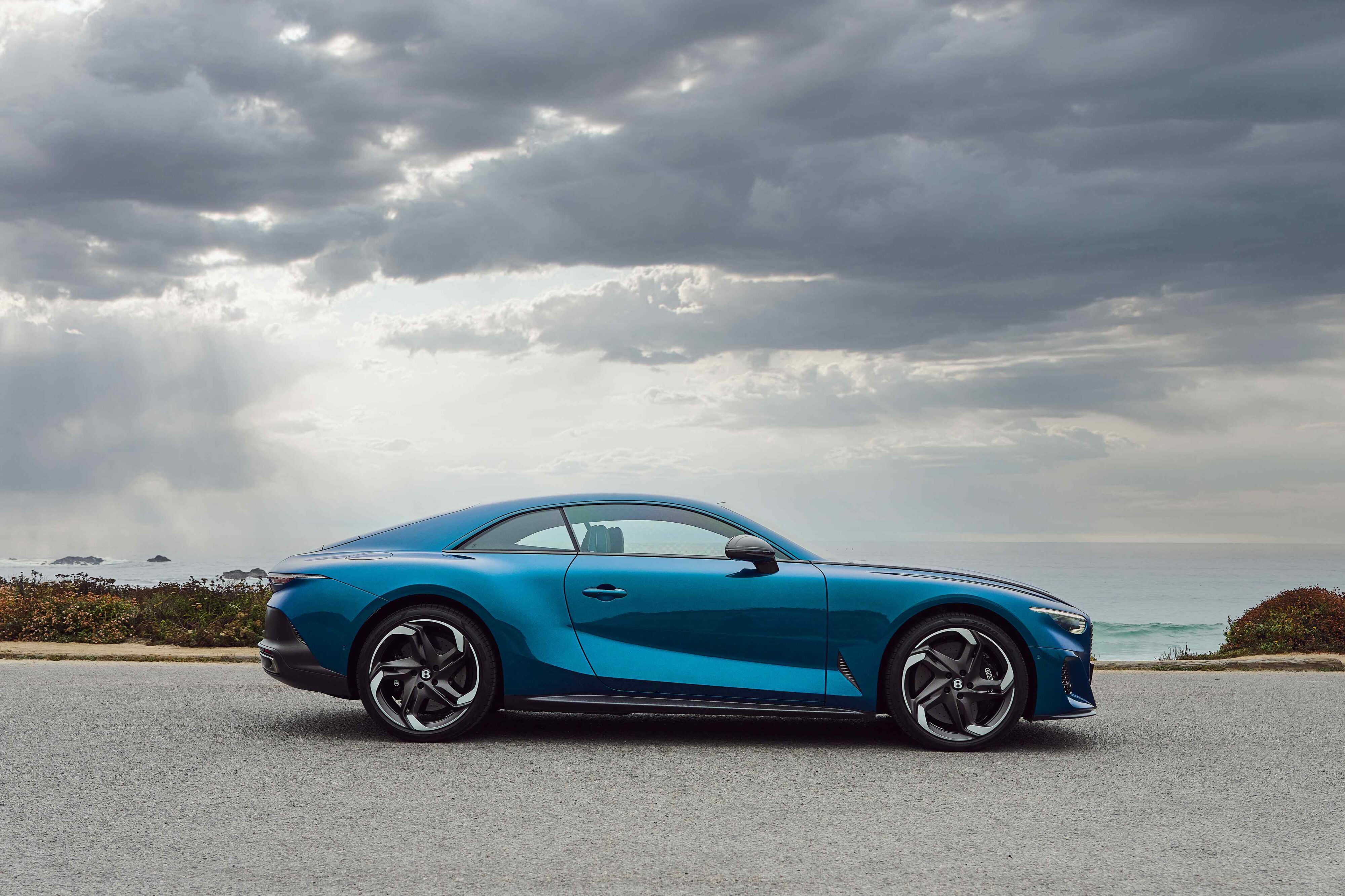 Focal has concentrated on the frequency at which the cone becomes deformed, leading to distortion, and drastically reducing resonance from the tweeter. Through finite element analysis, simulation software has made it possible to visualise the dynamic behaviour of the suspension material that connects the cone and the basket, revealing the areas for performance improvements. Therefore, by tuning the weight and shape of the suspension material, the best possible speaker driver can then be manufactured.
Each speaker position has been carefully chosen for perfect system integration, creating an uncompromising musical experience. Whilst the Batur was being designed, further strengthening and stiffening was included around the cabin, particularly around the doors and rear cabin areas which has led to reduced distortion and improved isolation for the new 'Naim for Mulliner' system.
The 18 customers who have already reserved their Batur will enjoy an unrivalled co-creation experience with our Mulliner Design team in specifying their cars and choosing if they want to include the ultimate in-car audio system. The Batur is the next step in Mulliner's expansion, demonstrating the demand for truly bespoke vehicles that combine luxury and performance in ways that only Bentley can deliver.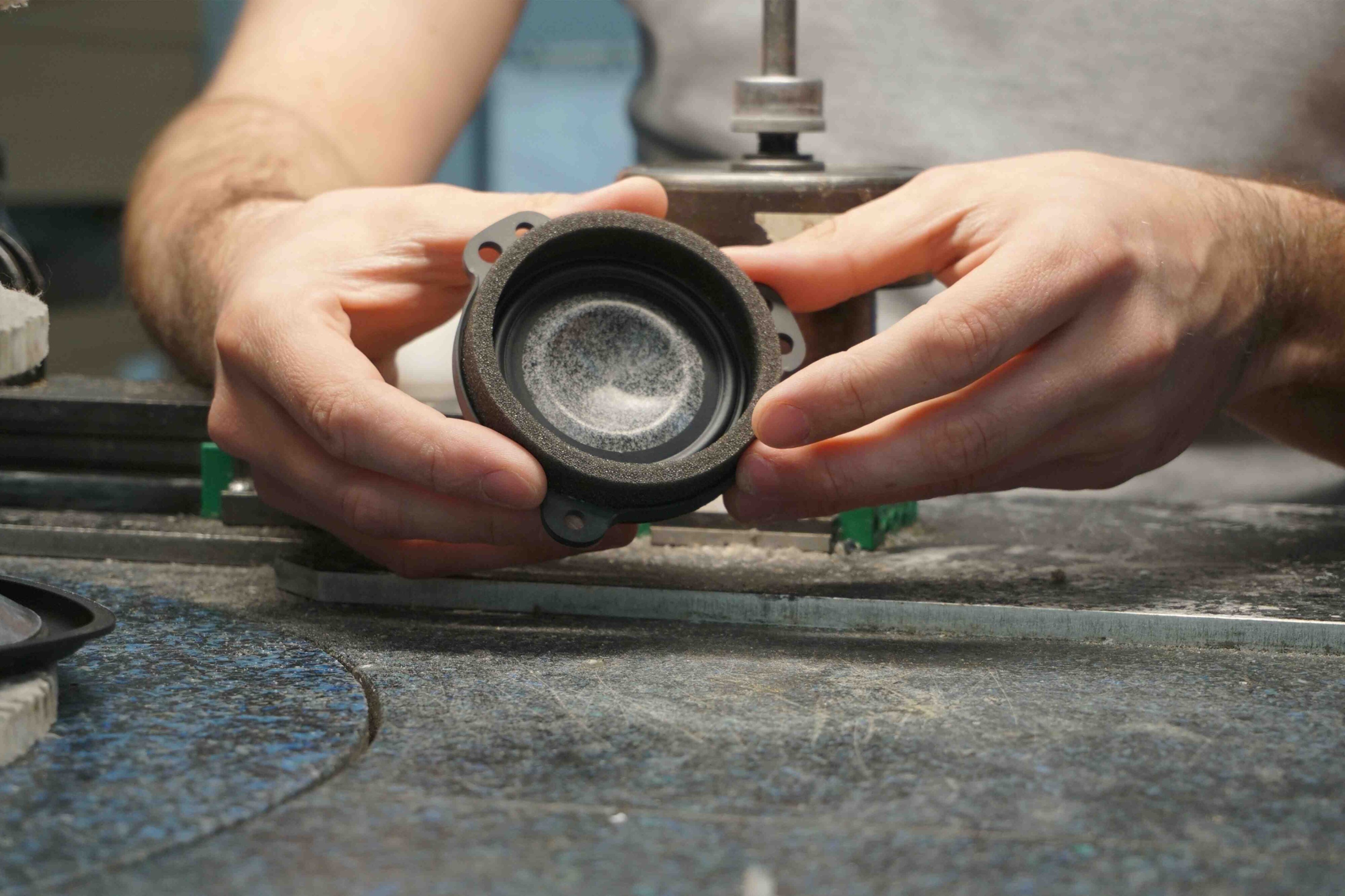 A sound partnership
Naim for Bentley delivers the world's most advanced music systems, both inside the Bentleys on the road and also for listeners at home via a relentless pursuit for the purest sound. Fellow champions of British design and engineering, Naim and Bentley work collaboratively to deliver the most powerful in-car original equipment manufacturer (OEM) system available in the market.
Naim is a Queen's Award winner for its innovation and having recently honed a trailblazing Digital Signal Processing (DSP) system, it realised it could apply an all-new approach to the in-car implementation. DSP would find itself at the very heart of the Naim for Mulliner audio system, with this innovative technology offering a range of modes to optimise the in-car soundstage, depending on seating position and listening preferences. It ensures ultimate audio performance is maintained whatever the speed or road conditions.
In car, sound settings can be accessed via a 12.3-inch HD touchscreen interface at the centre of the dashboard. Customers can configure this in a variety of ways: as a single display, split 2:1 or showing three different functions at the same time. The overall design highlights simplicity of use with a contemporary and elevated aesthetic.
Naim for Mulliner's audio system is compatible with Spotify, Apple Music, TIDAL and Deezer (amongst others) and allows customers to enjoy their own choice of music, digital radio or spoken word media such as audio books and podcasts.