Not so long ago if you asked me what would be the ultimate in Audi performance, I would without hesitation stated an RS6 or R8 would certainly be ideal candidates. Now things are different, thanks in no small part to the new Audi e-tron GT, Audi's flagship EV and the spearhead of the Ingolstadt brand's focus of being an all-electric car maker by 2032.
It is no secret the e-tron GT is the sister car of the Porsche Taycan. They share the same underpinnings and certain aspects of both designs are similar. That said, rather than completely mimic their neighbours from Stuttgart, Audi have given the e-tron GT a theme of its own. Audi say the e-tron GT is more about munching up motorway miles in comfort just as much as giving buyers a sporty silent drive.  Have they cracked it? Let's find out.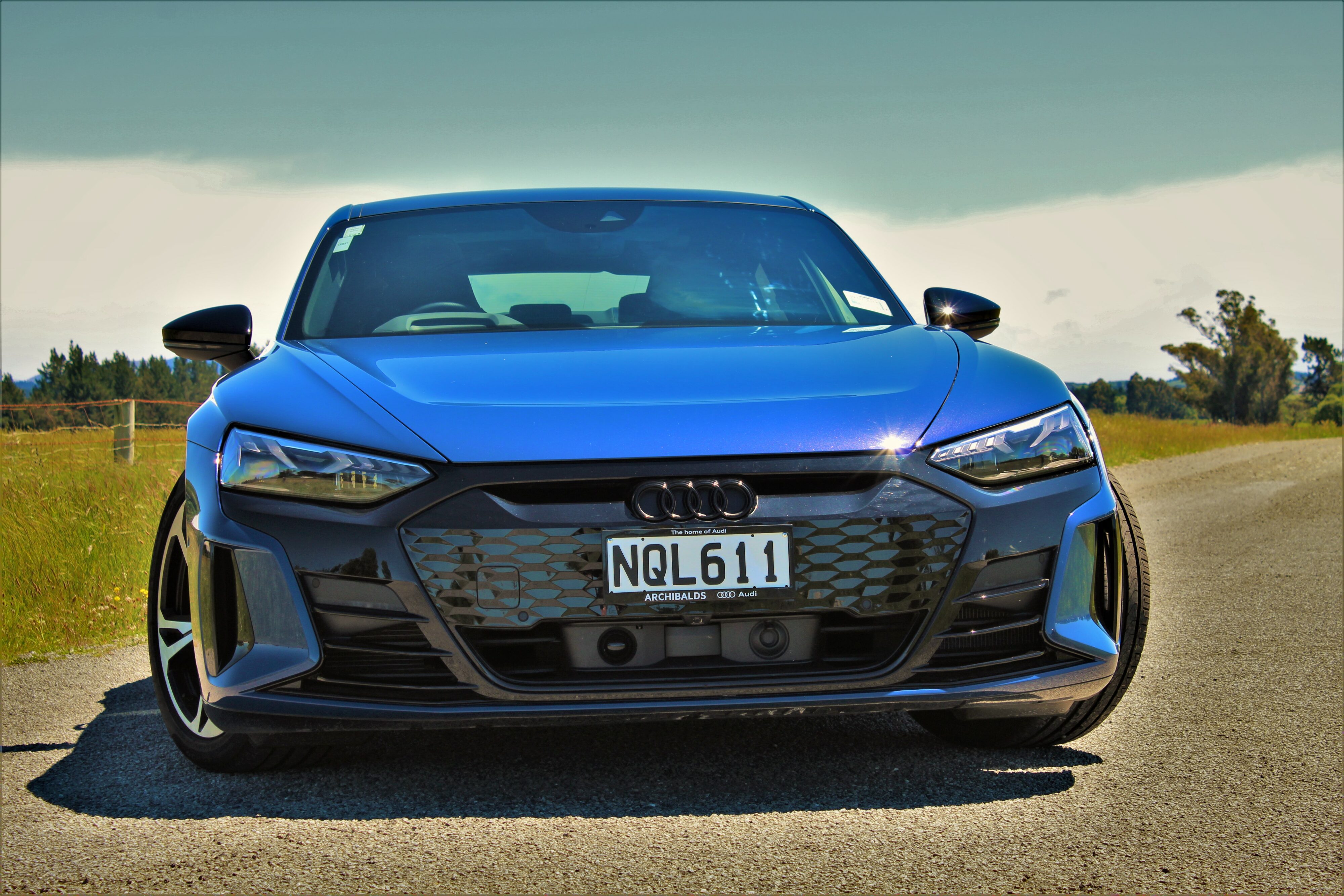 The e-tron GT is available in New Zealand with two spec levels. Both come with two synchronous electric motors, one for each axle driving all four wheels via a two-speed transmission. Well, you kind of assumed it would be quattro didn't you? You also get a 92.4 kW lithium-ion battery identical to what you find in the Porsche Taycan. Each battery pack has an eight year 160,000km warranty. AC 11kW charging comes as standard but if you use a DC 100kW fast charger, you will have 80 per cent charge in around 45 mins and 23 mins if you use a 270kW system.
Whether or not you choose the entry level e-tron GT or RS e-tron GT range topper will dictate just how much electric oomph you have going through those handsome alloys. The entry point is the regular e-tron GT, this car, which will set you back $194,500 plus ORC. For that you get 350kW and 630Nm of torque. You also get an overboost function which for the briefest of moments gives you 390kW of grunt, but more on what that is like in a bit.
The RS e-tron GT is the real powerhouse with 440kW and 830Nm of torque. While you may get to 100km/h in 3.3 seconds over the regular e-tron GT's 4.1 seconds, you actually get less range. Then again it is only a small amount with the RS giving a claimed 477km over the standard car's 487km range. However, what isn't a small amount is the premium you pay for this extra performance, as the RS retails at $273,500 plus ORC. That puts the flagship basically $80k above the standard car, and that is a lot.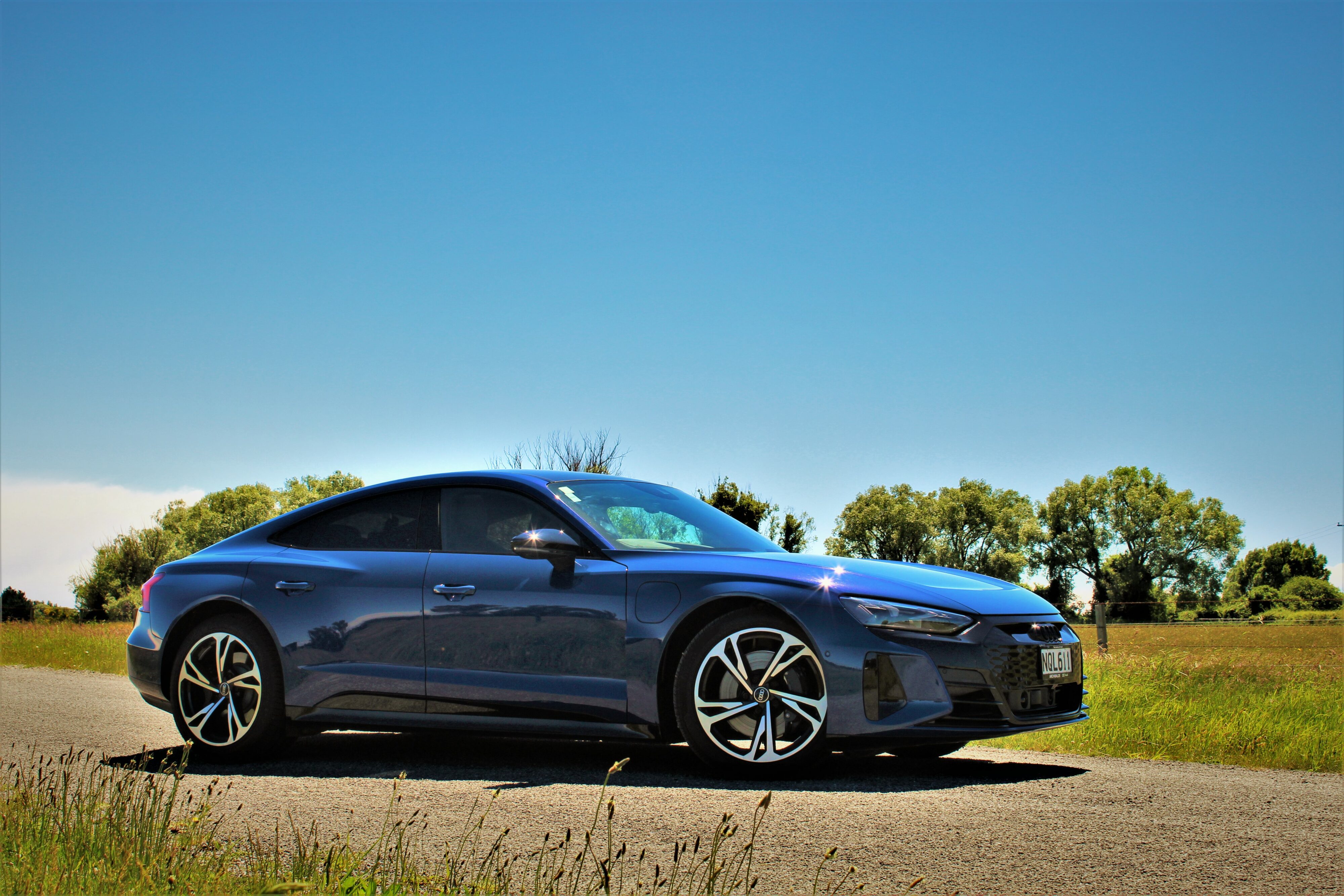 In terms of looks, the e-tron GT is certainly the best-looking car to ever carry the e-tron badge. It's a lengthy brute coming in at nearly 5m long, similar to the Taycan. It also sports quite a wide stance being 1.96m wide and 1.41m high. Its low slung and exudes presence. Its also a slippery customer with a drag coefficient of 0.24. I also love that rear LED light bar.
You also get a spoiler which raises up at speeds in excess of 180km/h. However, don't think I ventured into testing that claim. You can raise the spoiler yourself at ordinary speeds however. All in all, the e-tron GT is a very handsome brute.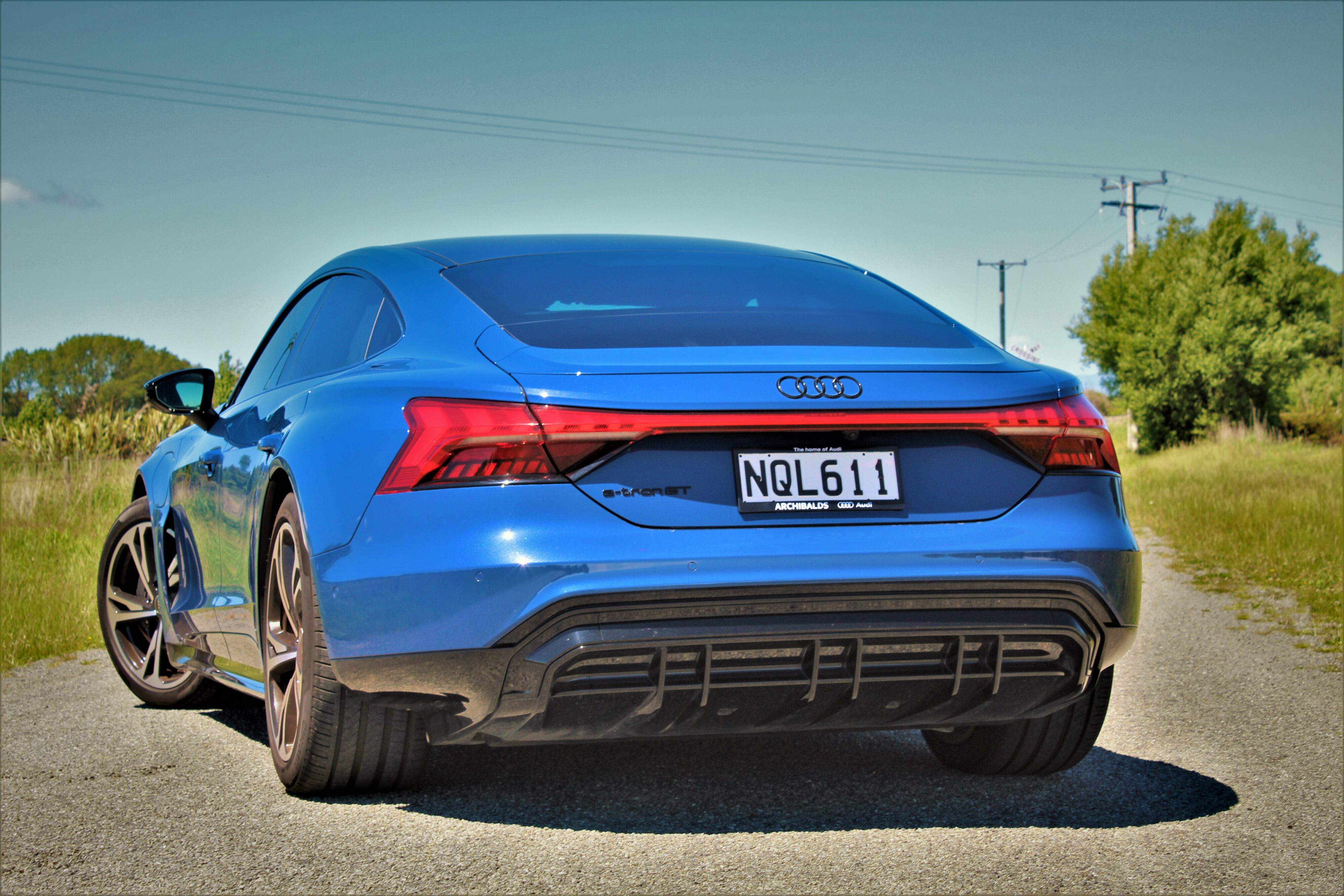 Inside, its very much Audi. Anyone familiar with Audi products from the past few years will not find anything daunting or confusing to operate. Its this familiarity which in my view makes the e-tron GT more user friendly than the Taycan. Everything from the infotainment screen, air vents and centre console are well positioned and easy to operate. You can also monitor and control the charging process and set the climate control via the myAudi app on your smartphone.
You do sit very low and laid back in the e-tron GT. Audi have positioned the batteries underneath to ensure you get the maximum space while still providing you with a sports car like driving position. They have pulled it off as it felt more like gearing up for Le Mans than getting ready for a morning commute.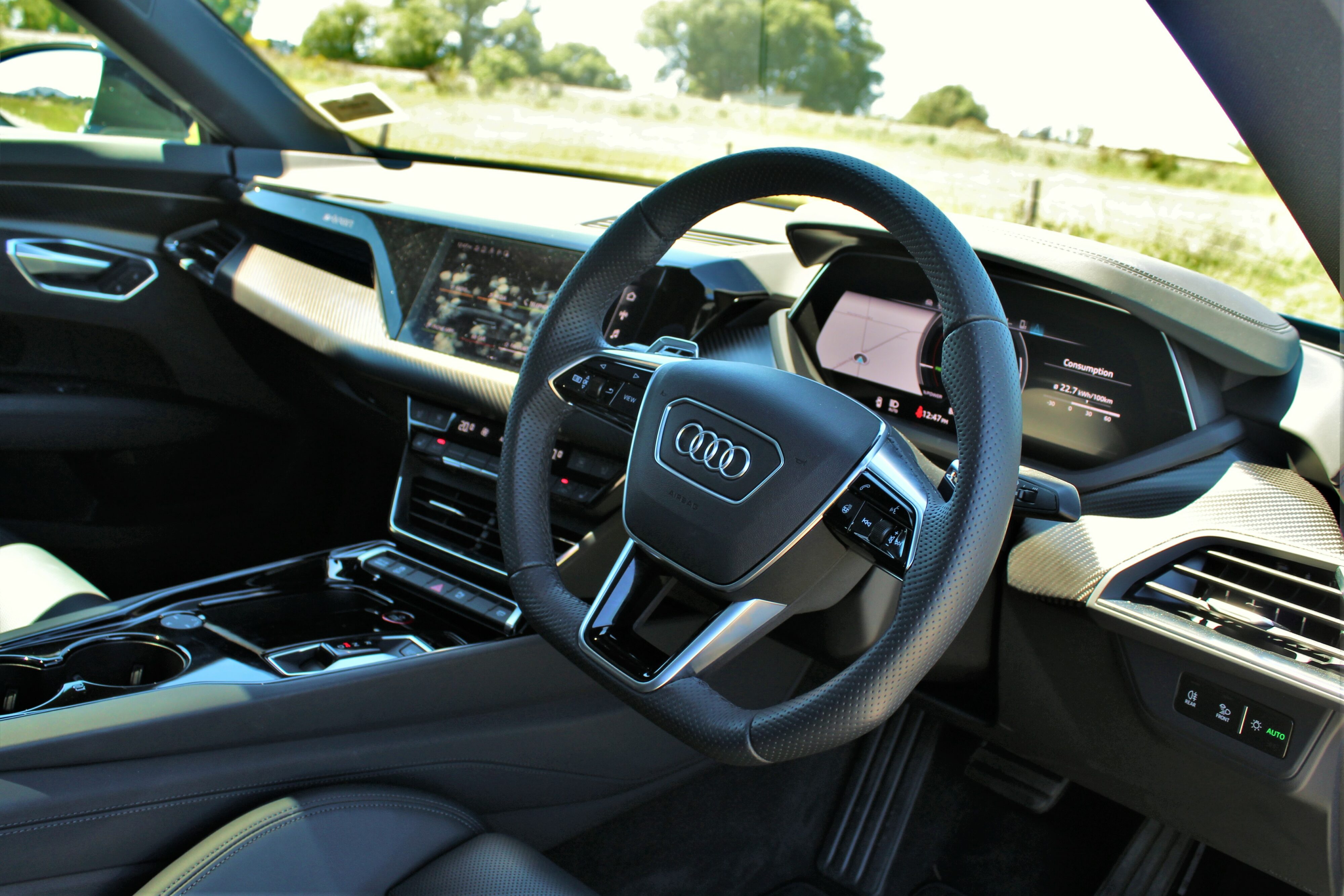 In typical Audi fashion, all the switchgear feels really well put together and while you get plenty of fruit like a very swish panoramic sunroof, Audi's 10.1inch MMI touchscreen infotainment system with all the gadgets you would expect, LED headlights and Audi's 12.3-inch Virtual Cockpit display, stuff like the Bang and Olufsen sound system, 14-way adjustable sports seats, LED Matrix headlights, tungsten carbide brakes and all-wheel steering are standard on the RS but optional on the standard car.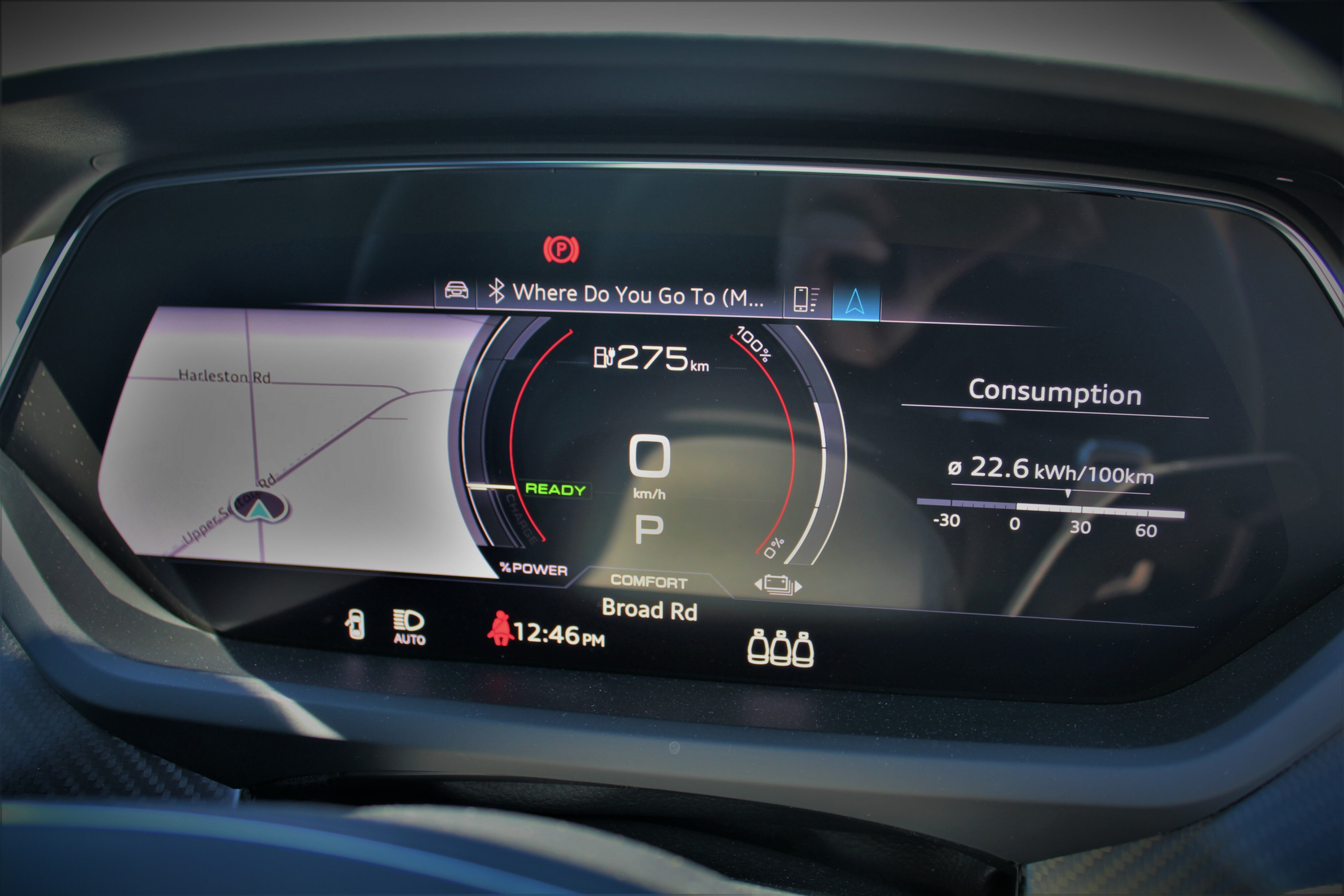 Despite its low stance, head and legroom is quite generous. Practicality is also half decent too, with 405L of boot space and 85L of space under the bonnet, or second boot. Bonoot maybe? All we need now is for Audi to follow Porsche's example with the Taycan and give us an e-tron GT shooting brake style Avant of some kind.
Starting up you are greeted with that now familiar deathly silence of electric running. I am told if you opt for the RS, you get something called "e-tron sport sound" which plays an artificial sportier electric noise if you want the full Jetsons experience.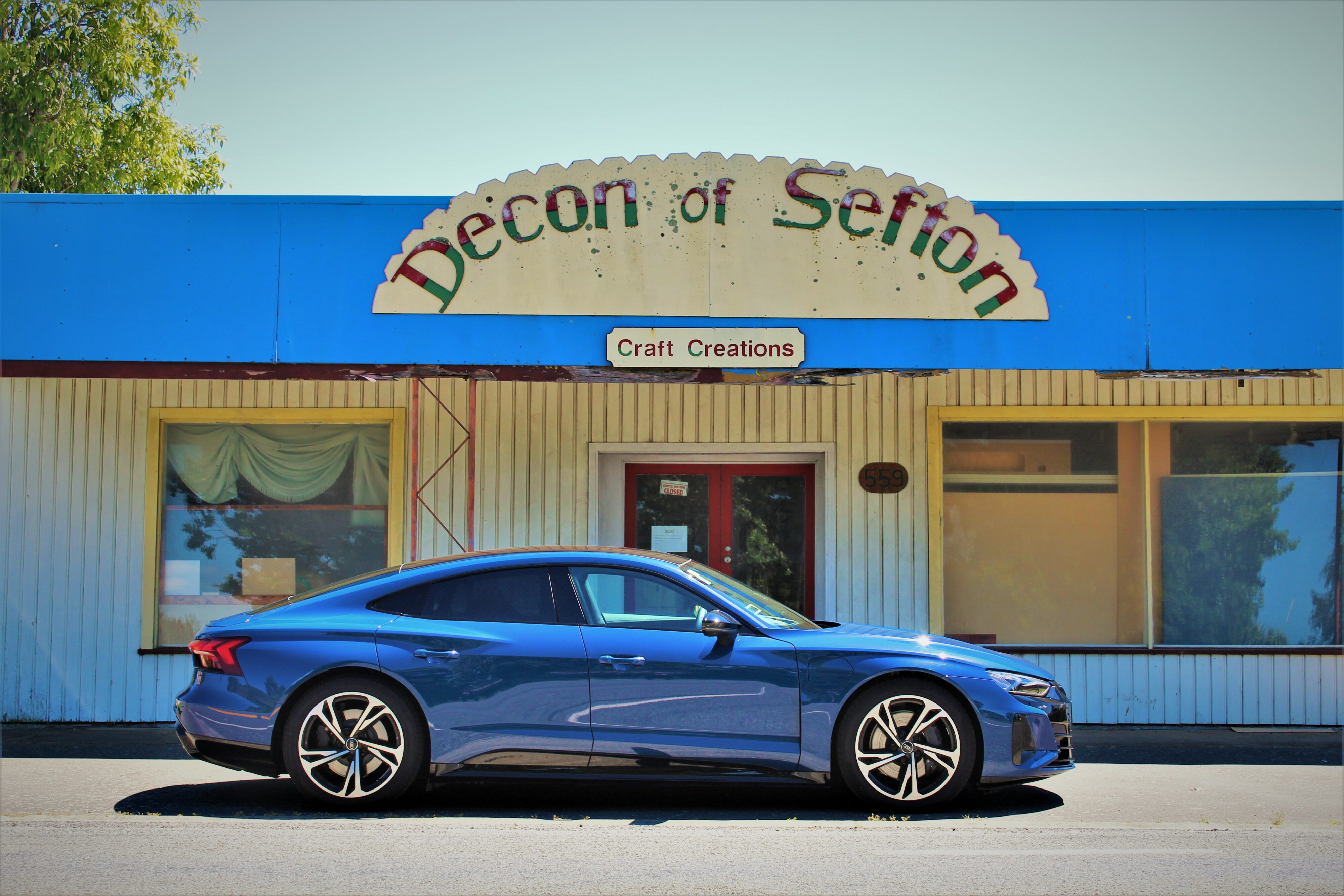 Anyway, what was certainly surprising is just how comfortable the e-tron GT actually is. I was expecting the ride to be on the firmer side but no, it is very supple and compliant. Steering is light and responsive and while rear visibility is so-so, you have a clear view ahead thanks to that wide windscreen.
Despite its length, the turning circle isn't too bad. A number of times I was U-turning at an 80km/h zone in my neighbourhood to access a street which sat on the other side of the dual-carriageway and I was very impressed with considerable ease it achieved this. Also, this gave me a chance to test the GT's launch control.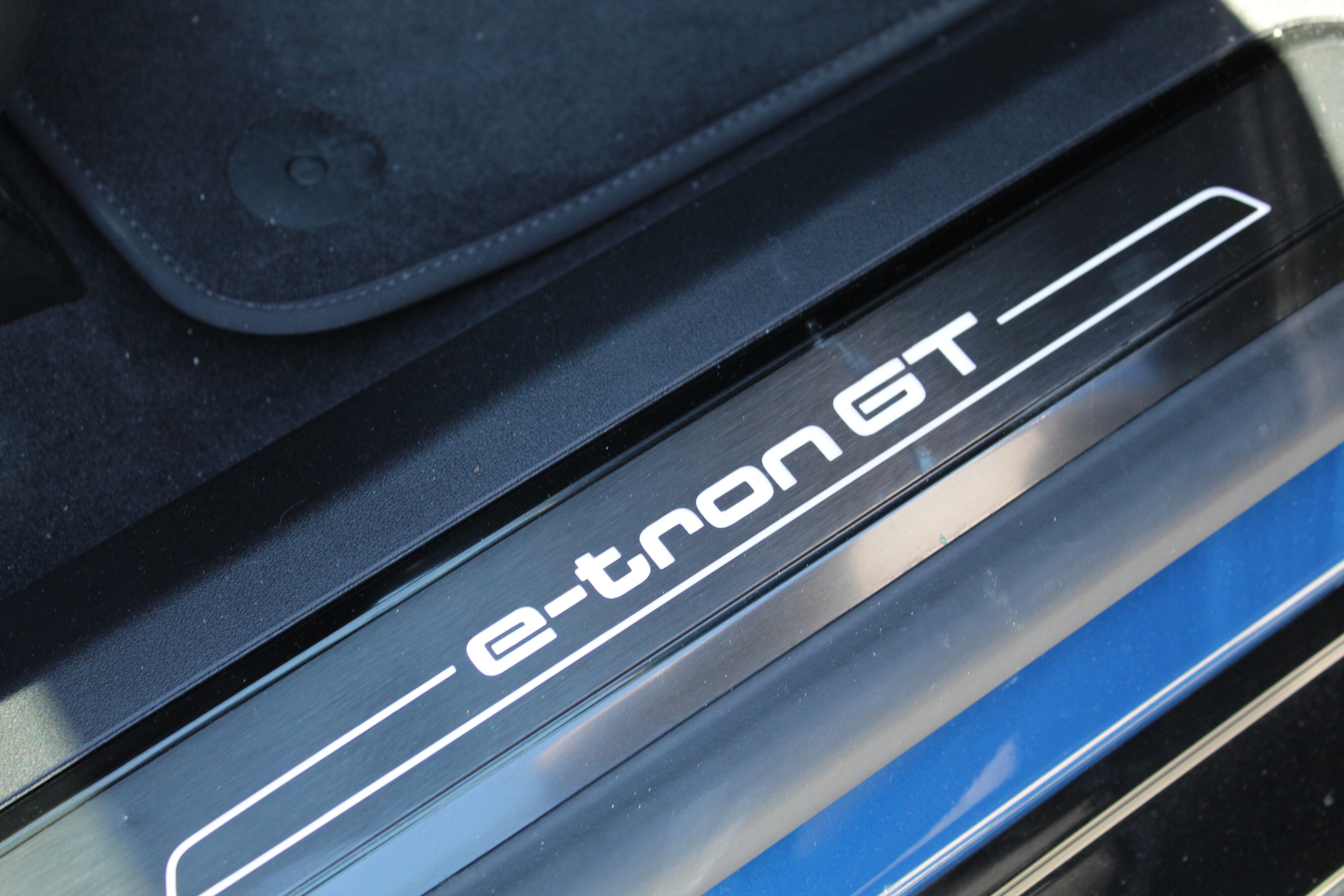 Select Dynamic mode, mash the throttle into the firewall and you just sod off. With your noggin pinned back firmly into those leather clad chairs, it isn't long before you are needing to back off for that slow moving bus in front. You really can feel that extra grunt when it gets into over boost and the neck snapping acceleration which results is profound. One can only imagine what the RS would be like.
Flicking up and down on the paddles gives you a smattering of choice for regenerative braking. On the highways and byways, the e-tron GT is a bonafide electric mile muncher. Stick it in Efficiency mode to ensure you get the maximum range and it seems to find the likes of State Highway One sort of easy as you dart along in silent running.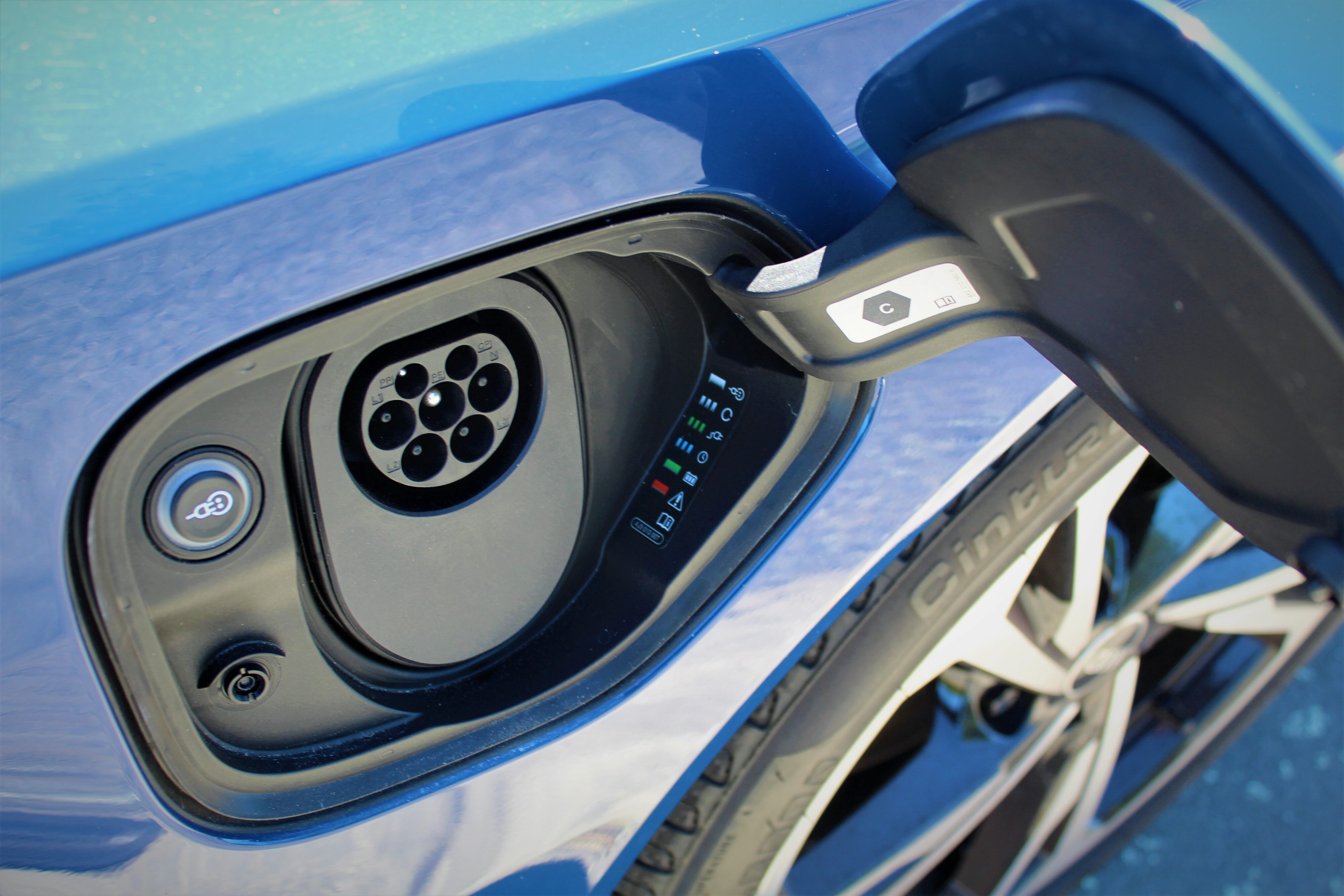 When the straights end and the bends begin, the e-tron GT manages very well. While I found the Taycan just that little bit more engaging, Audi's offering is very much up there. On the power or off it in each corner, it just devours the corners flat and true.
Yeah, it isn't cheap, especially if you only the RS will do it for you. However, I was thoroughly impressed with just what a stand out the e-tron GT is. The Taycan is more engaging yes, but the e-tron GT is more user friendly and is just as capable in the real world. All in all, a stellar effort from the boffins at Ingolstadt. Your choice for a premium sporting EV just got even harder.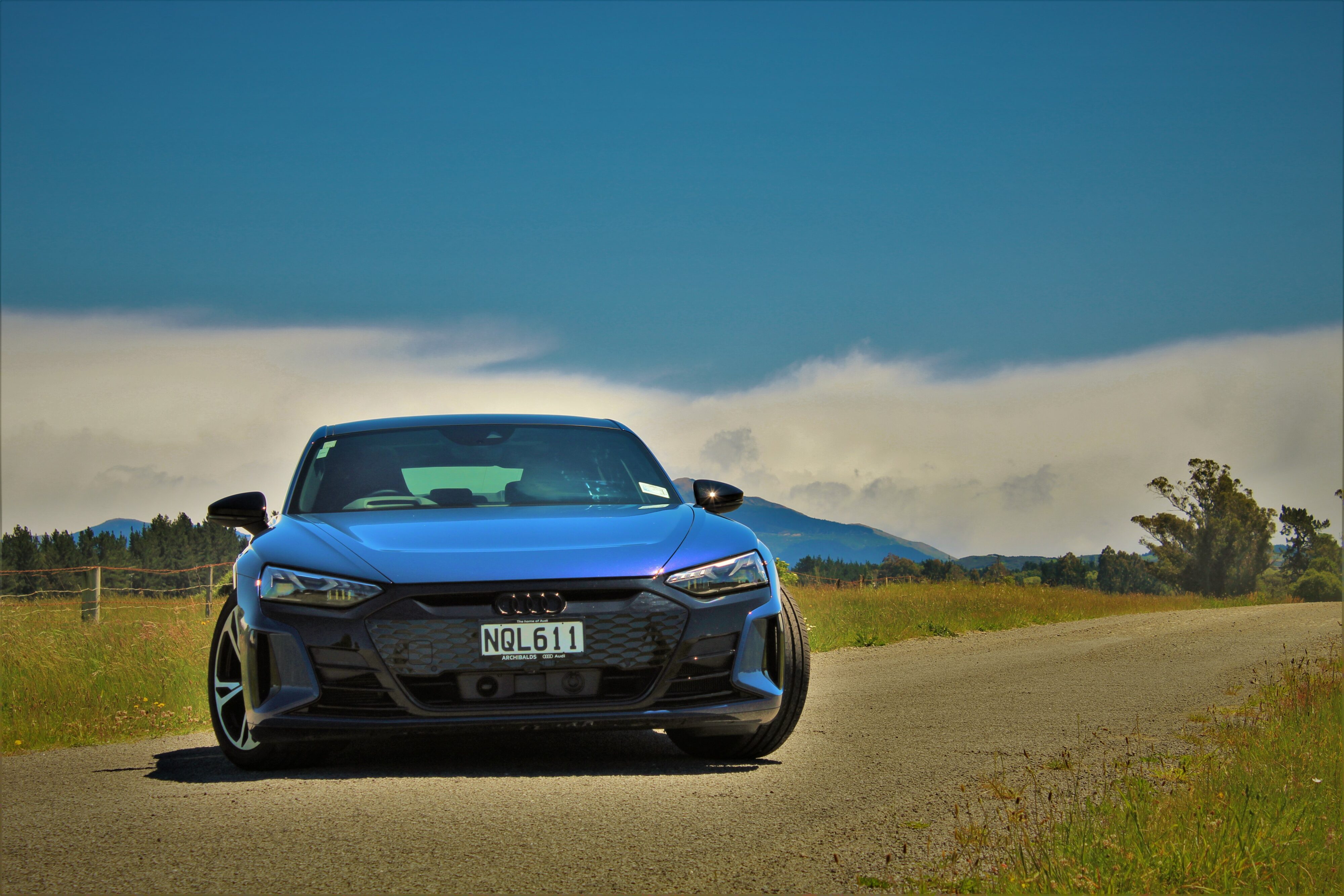 RATING: 8.5/10