Debuting in the new DB12, Aston Martin drivers will be able to enjoy the newly developed Bowers & Wilkins Surround Sound System in their cars for the first time, as two iconic British brands announce an exciting new audio partnership.
In the pursuit of the ultimate sensory experience, Bowers & Wilkins' and Aston Martin's world class engineering teams worked together to develop an optional surround sound system upgrade. Taking technologies and innovations found in Bowers & Wilkins' industry-leading loudspeakers and audio products, this bespoke system has been acoustically engineered to deliver a truly spectacular listening experience.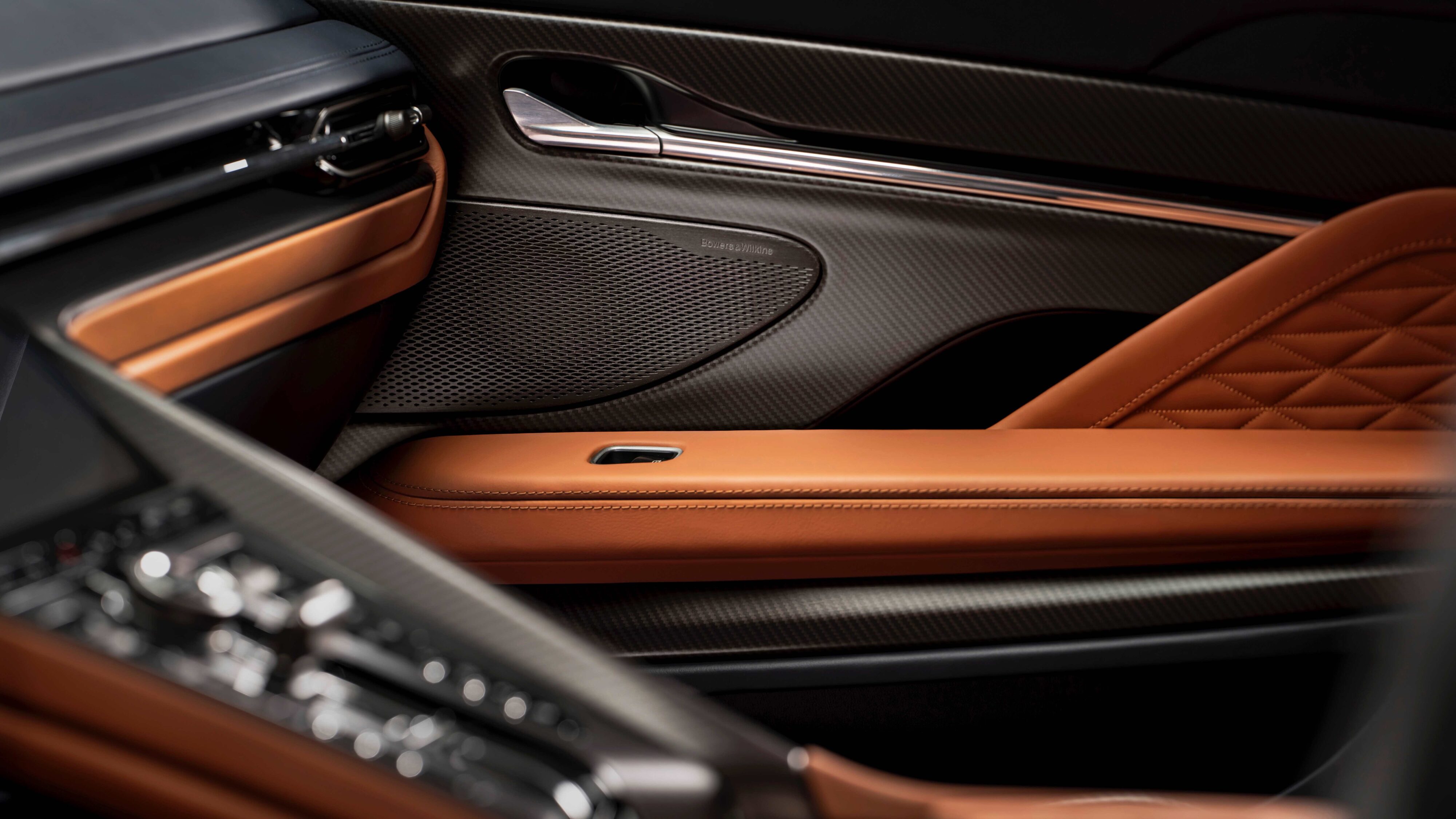 High-performance proprietary technologies, such as Aluminium Double Dome tweeters and Continuum® mid-range drive units, give this 15-speaker, double amplified 1,170W surround sound system a balanced and accurate sound. Meanwhile, dedicated 3D headline speakers and a powerful subwoofer ensure the most enthralling sound experience possible in an Aston Martin.
Sensorially supercharged, the immersive quality of the high-end performance audio system is achieved by perfect location, direction and symmetry of the speaker positions, which have been meticulously built deep into the fabric of the DB12; something that has been achieved by close co-operation between Aston Martin and Bowers & Wilkins' engineers.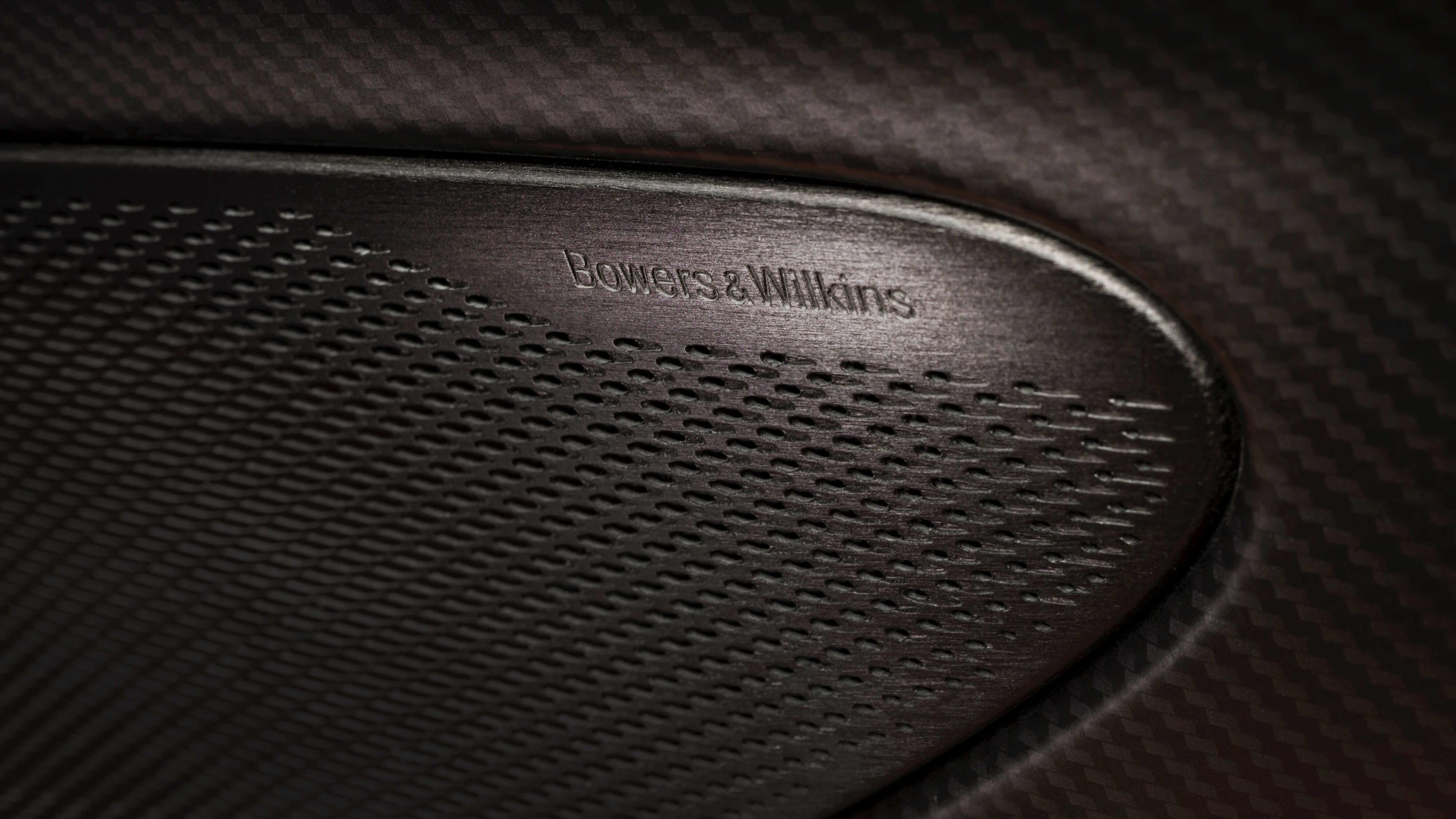 Launched at a stunning premiere during the Cannes International Film Festival on 24 May 2023, DB12's core values of high-performance and ultra-luxury are spearheading Aston Martin's next generation of sportscars. As such it heralds a new era. One which will see all Aston Martin models characterised by prodigious performance, seamless integration of advanced technologies and the sublime style and exemplary craftsmanship for which the brand has been renowned.
Fittingly, throughout the development process of the audio system between Aston Martin and Bowers & Wilkins, it was clear from the outset that the two iconic brands encapsulate these characteristics, sharing the same brand values, with a focus on technical innovation and a passion for high performance.
Celebrating this shared vision, the launch of DB12 appropriately ushers in the start of the official partnership which will yield further collaboration, striving for heightened levels of performance.